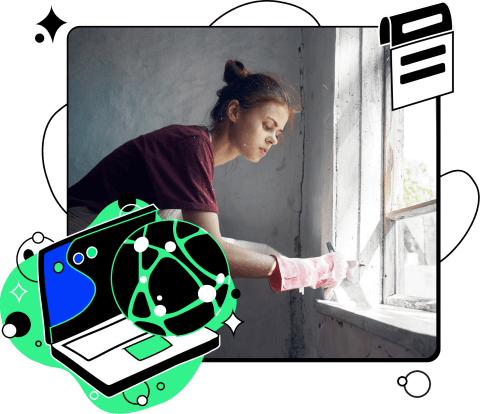 The Easiest Way to Create Your LLC
All Angi professionals get special discounts up to 35% off on ZenBusiness LLC formation plans.
GET STARTED
Excellent
13,238 reviews
Why Professionals Should Create an LLC
We partnered with Angi to help you start your own business and access the millions of homeowners looking to find local contractors just like you. We are committed to giving you the support and the tools to succeed.
Setting up your business as an LLC or S-Corp also decreases risk by separating your personal assets from your business assets. That means your personal earnings, savings, and properties are better protected if you ever fall into debt or get sued.
Our special discounts range from 20% on the Starter plan, 27% on the Premium plan and even 35% on our most popular Pro plan that includes everything that most entrepreneurs need, including an EIN required to open a business bank account.
Our team of experts will file your paperwork quickly and accurately, guaranteed! ZenBusiness provides the worry free services and support you need to form with confidence.
LEARN MORE
** ZenBusiness is not a tax or accounting firm and does not provide tax advice. All issues or questions related to taxes should be brought to your tax professional.