Think about the logos used by Louis Vuitton, Chanel or Givenchy. These and many other brands are using monograms as their corporate symbols. Personalized and straightforward, a monogram works great for both companies and personal projects. Read our guide on how to use this potent graphic symbol to enhance your visual identity.
What businesses can benefit from a monogram
Monograms are a common choice among brands. A monogram usually incorporates one to three letters that fuse into a balanced composition. If you're on the fence about using a monogram, you're welcome to do our checklist:
Your brand name consists of one or more names: Some good examples include Yves Saint Laurent, Hewlett-Packard, and Hennes \u0026 Mauritz. The initials YSL, HP, H\u0026M are way easier to remember than full names.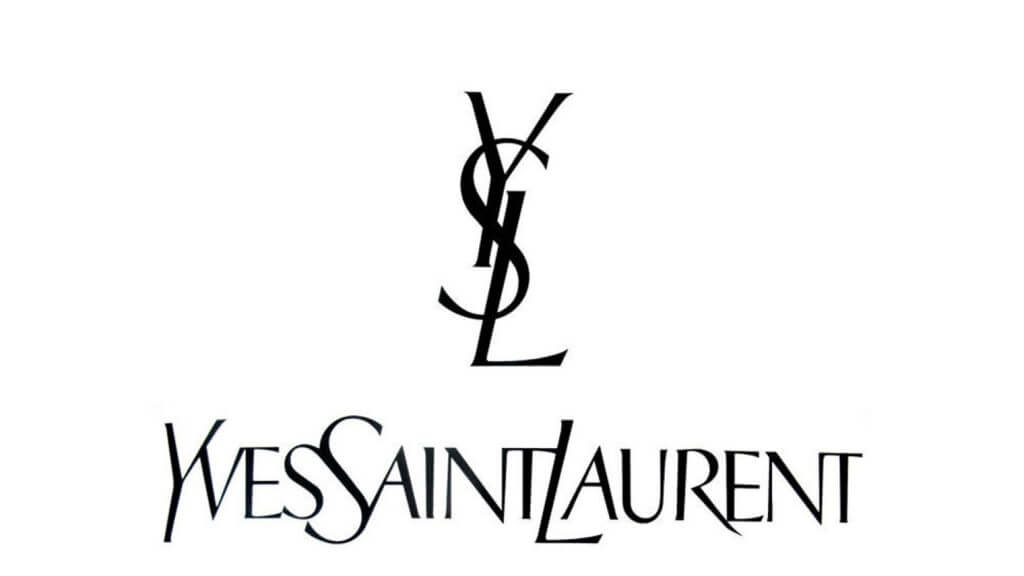 Your company name is long. National Aeronautics and Space Administration — NASA, British Broadcasting Corporation — BBC. Not only does a monogram streamline visual communication, but it's also a great opportunity to reveal your creative side. For example, London Symphony Orchestra transformed the first three letters of their name into the image of a conductor.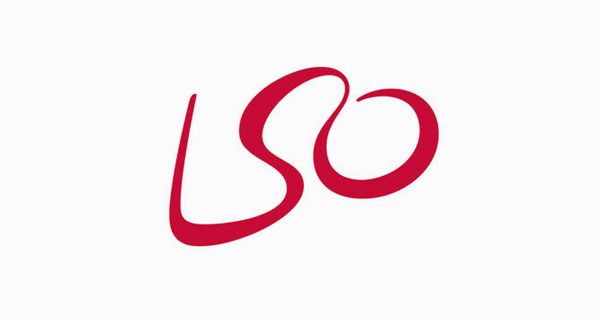 You have an up-and-coming business. For startups, a monogram can become an original identification symbol. Simple and succinct, a monogram is the best way to enhance your brand recognition.
You have a family business. Associated history and tradition, monograms are an ideal choice for such brands as Louis Vuitton and Rolls-Royce.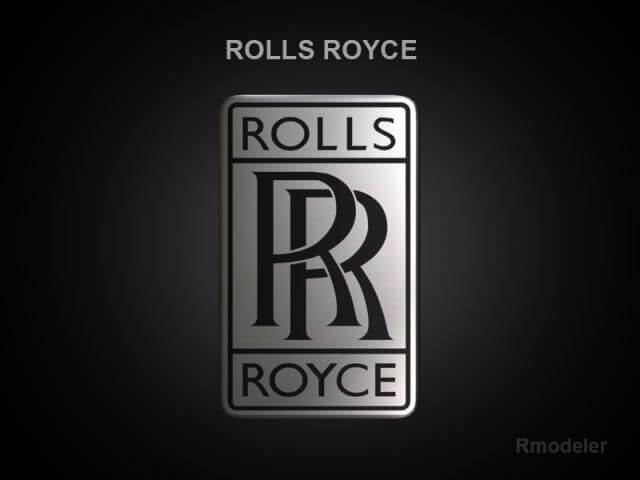 Your brand is entering a global market. Your brand name must be versatile and easy-to-memorize in any country, e.g., Victoria and Albert Museum — V\u0026A, Life's Good — LG.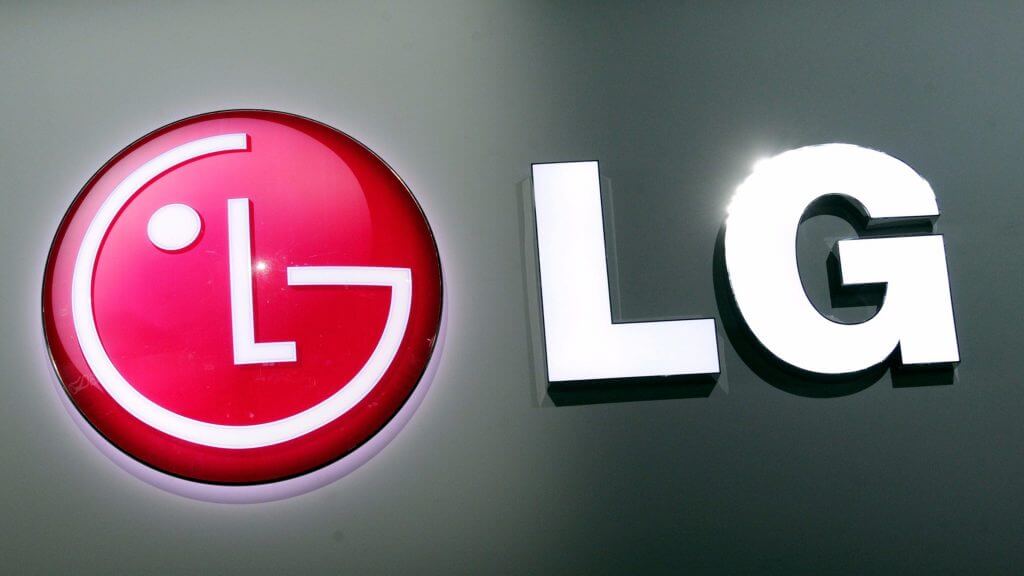 You want to stand out. An original graphic symbol is tricky to come up with. In this regard, a monogram has two strong advantages. First, it's associated with high-profile brands. Also, a monogram gives off sentimental vibe, creating a profound bond with the audience.
Ways of use
Thanks to its versatile nature, a monogram suits both for business and everyday purposes. It works equally well for enhancing your corporate image and designing original gifts for your loved ones. We've listed different uses of a monogram below. Pick the option that suits your needs!
Business
Companies use monograms to highlight their brand personality, stand out from the pack, and catch the eye of their target audience. Think about where people will be seeing your logo most.
Online: Website, profile pictures, cover images, email signatures, mobile app icons, favicons (small icon that stands for your website on a browser tab).
Advertising: Billboards, city lights, signages.
Products: Packaging, labels, accessories.
Printed materials: Business cards, notepads, letterheads, calendars, envelopes, postcards, decal (a printed image that can be moved to another surface).
Branded products: Bags, T-shirts, baseball caps, magnets, cases for smartphones.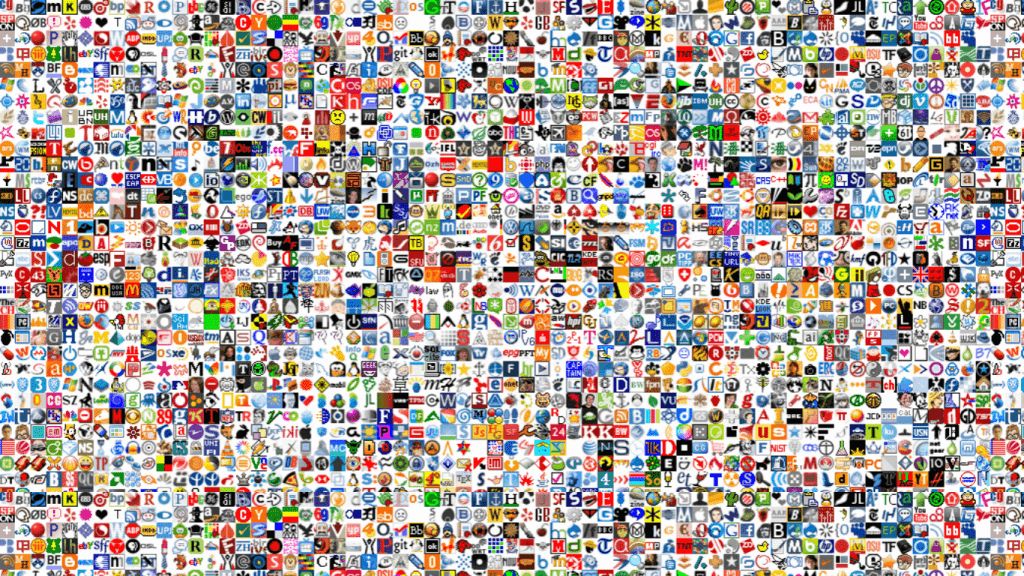 Celebrations and gifts
A monogram will add a touch of class to any celebration, such as a wedding, baby shower, birthday, college graduation, Mother's day, Christmas, and many more. Also, it's a great way to personalize a gift and make it truly unique. If you're using a monogram for personal purposes, you can consider creating a more sophisticated variation of a monogram that features plenty of serifs, curves, swirls, and other extravagant elements.
When it comes to such an intricate design as a monogram, imagination is everything! Check a few ideas for using a monogram:
Design: Invitations, menu, interior design decorations, guest cards.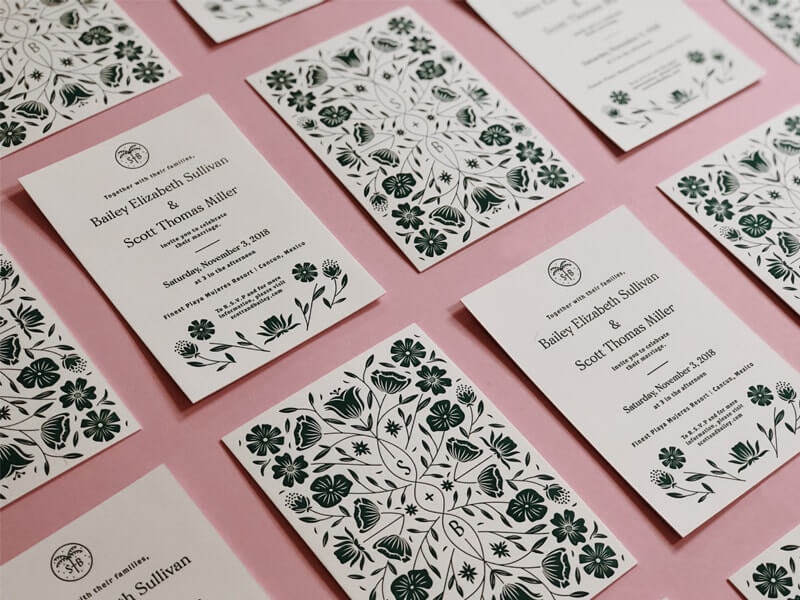 Wedding gifts: Bed clothing, bathrobes, tablecloths, towels, napkins, tableware, etc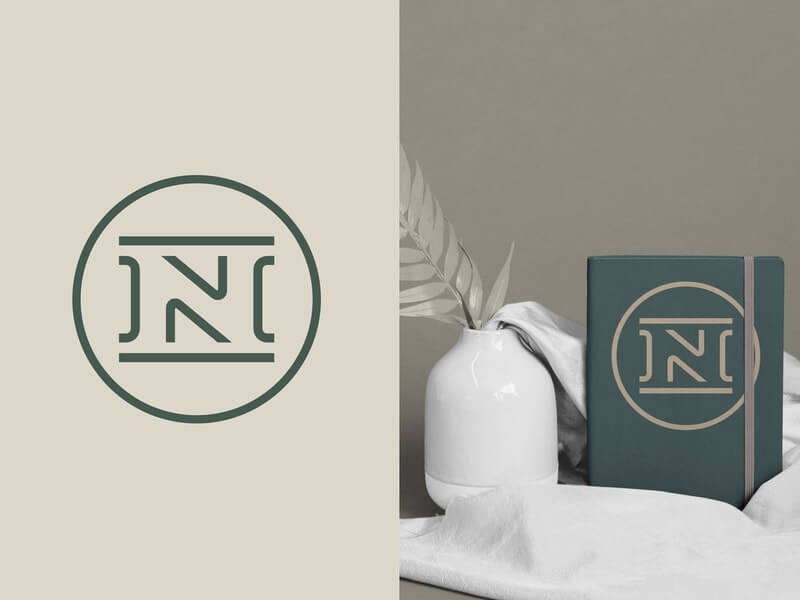 Everyday gifts: Clothing (e.g., you can place a monogram on the cuffs or collar of a shirt), pendants, rings, wine glasses, plates, cups, passport cover, notepads, pens, etc.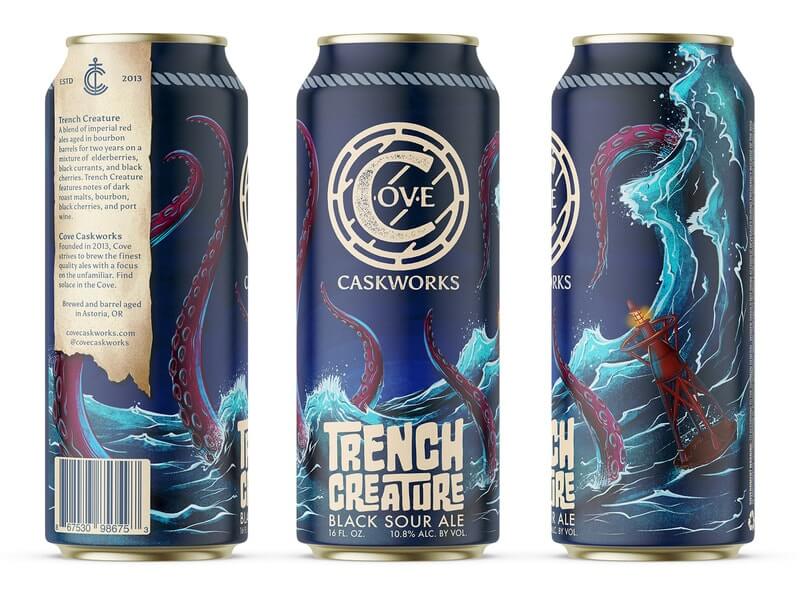 Looking for unconventional uses of a monogram? Here are some pointers:
embroidery;
application;
fabric printing;
bead and sequin embroidery;
woodburning;
packaging paper.
3 smart ways to create a custom monogram
Use ZenBusiness to generate a nice-looking monogram in a few clicks. Enter your company name, select your industry, and hit "Create". For a more accurate result, add a slogan (or the date of your event) and pick the suitable color scheme.
The logo maker will offer you dozens of beautiful designs. Pick the one you like best and edit it. Feel free to change the shades and fonts of your monogram, as well as re-arrange different pieces of graphics. Test how your art piece looks across different products (letterhead, socials, business card).
2. Adobe Illustrator
Want to craft a one-of-a-kind monogram by yourself? Then Adobe Illustrator is your choice! This amazing software is packed with tools to design creative artworks. Start with preparing the "ingredients" you'll need for your logo. Check out Fontfabric, Dafont, and the like to find the suitable typeface. For images and other graphics, go to Flaticon or Freepik. Upload your elements to Illustrator and customize the resulting composition.
3. Microsoft Word
Microsoft Word is, hands down, a salvation for those who lack proper design skills. Like with Adobe Illustrator, you'll first need to select fonts, colors, etc. before you can actually get down to work. Making a monogram in Word is a walk in the park. You'll simply have to move around blocks with text until you're happy with the overall composition.
How to design a monogram: 5 handy tips
Stick to a minimalist design. A monogram is all about simplicity. Avoid stuffing your design with too many elements and colors. Above all else, your design must be perfectly legible.
Experiment with shapes. How you arrange letters in your design will determine the emotional connotation behind your logo. Consider using a horizontal, vertical or mirror-like arrangement. Or use imagination to come up with your own solution!
Pick a font. When it comes to monograms, typography is of paramount importance. Your task is to find the typeface that will reflect your brand identity and speak to your target audience. Handwritten fonts stand for elegance and style. Serif typefaces communicate the idea of respectability and integrity. Clean fonts give off casual vibes. Also, make sure your selected typeface remains readable when scaled down.
Work with colors. Don't go over overboard with colors. Use no more than two matching shades. Before picking a hue, be sure to read about its psychological connotations. Premium brands have a penchant for the timeless black and white color scheme.
Consider technical parameters. Remember to save your emblem in both vector and raster formats. This way, you'll be able to scale up your design without compromising its quality and print it across a variety of carriers.
Inspirational examples
Studying the experience of major brands can only do good. See what monograms other companies are using, pick the best ideas, and rework them to fit your business concept!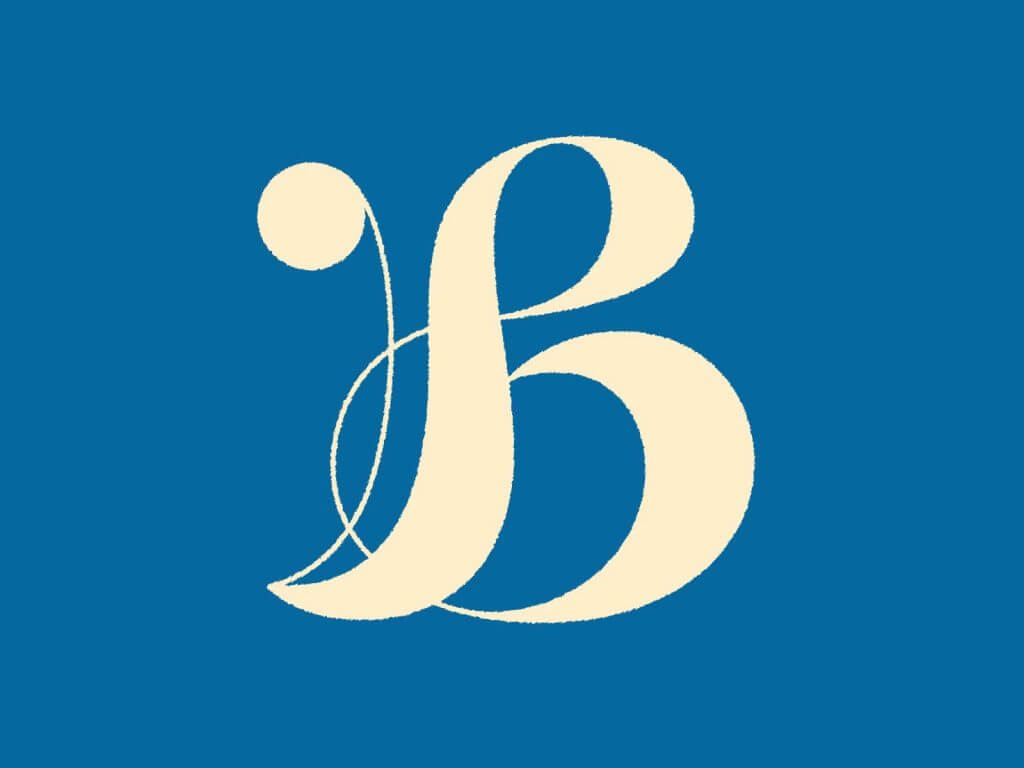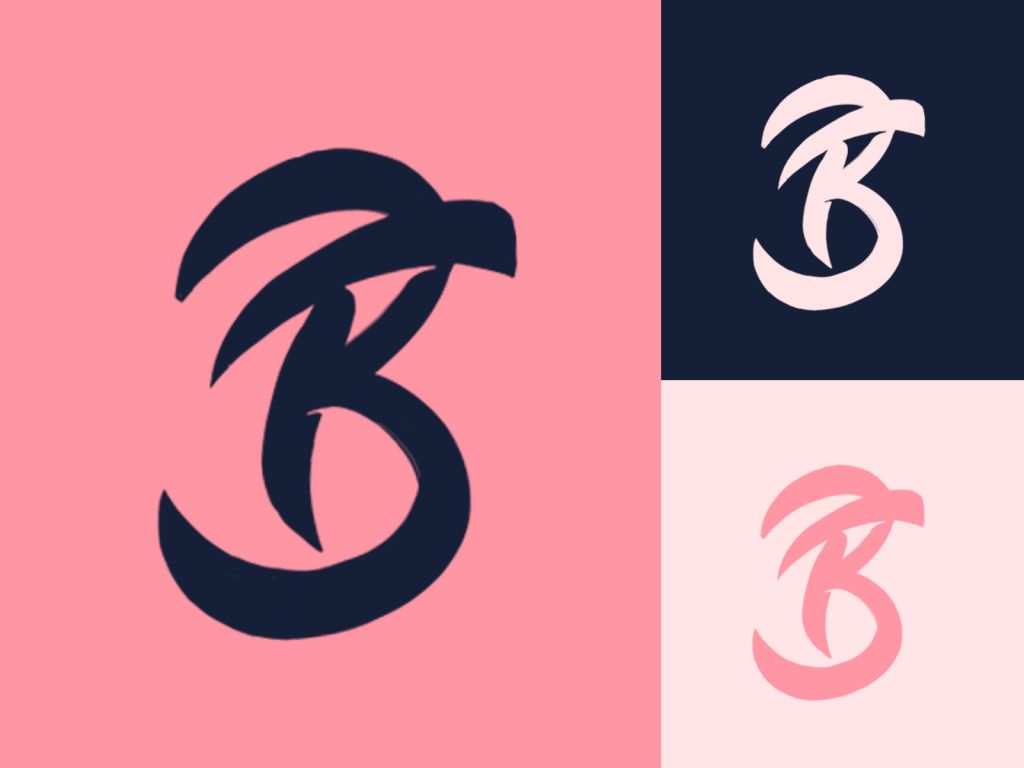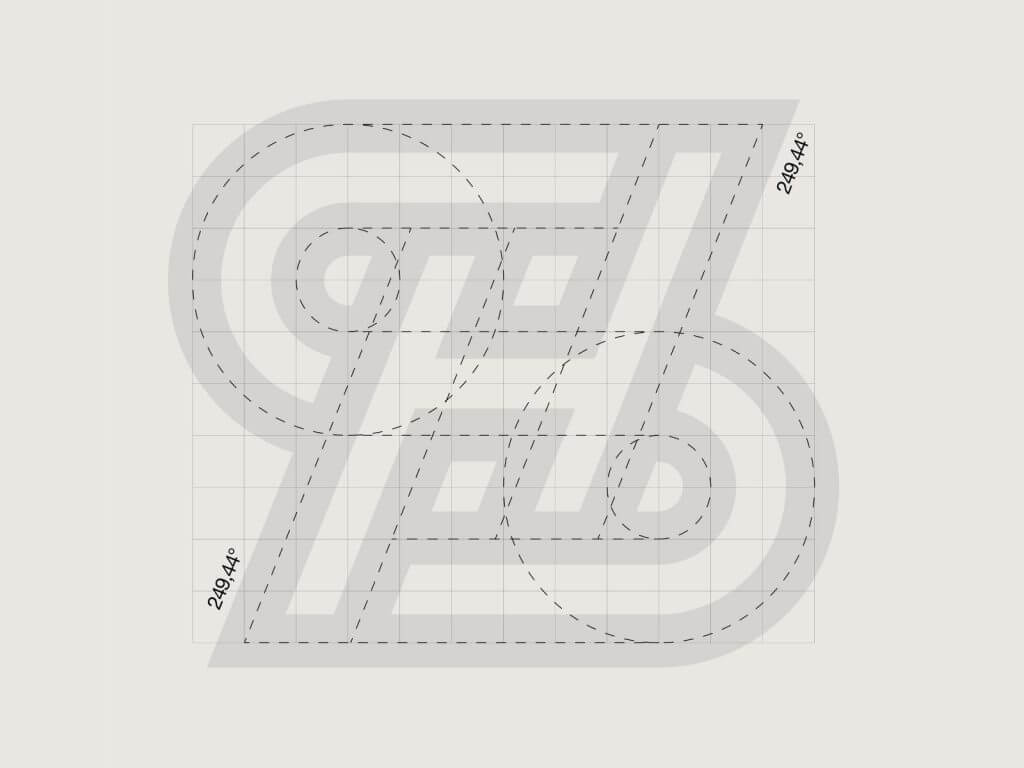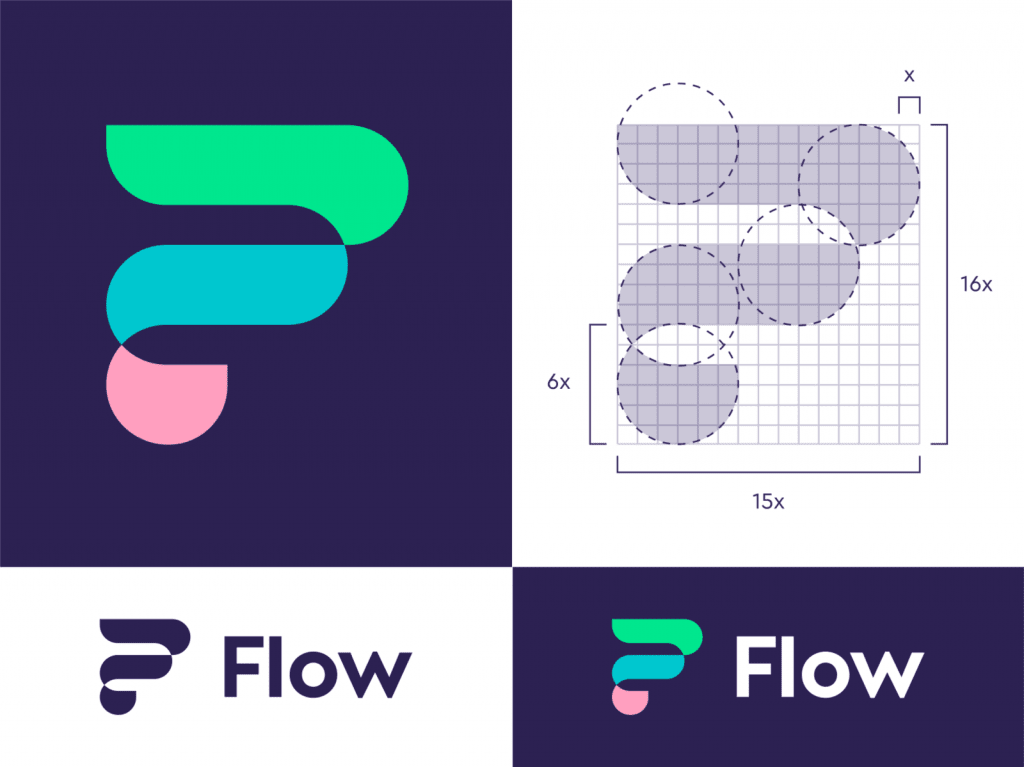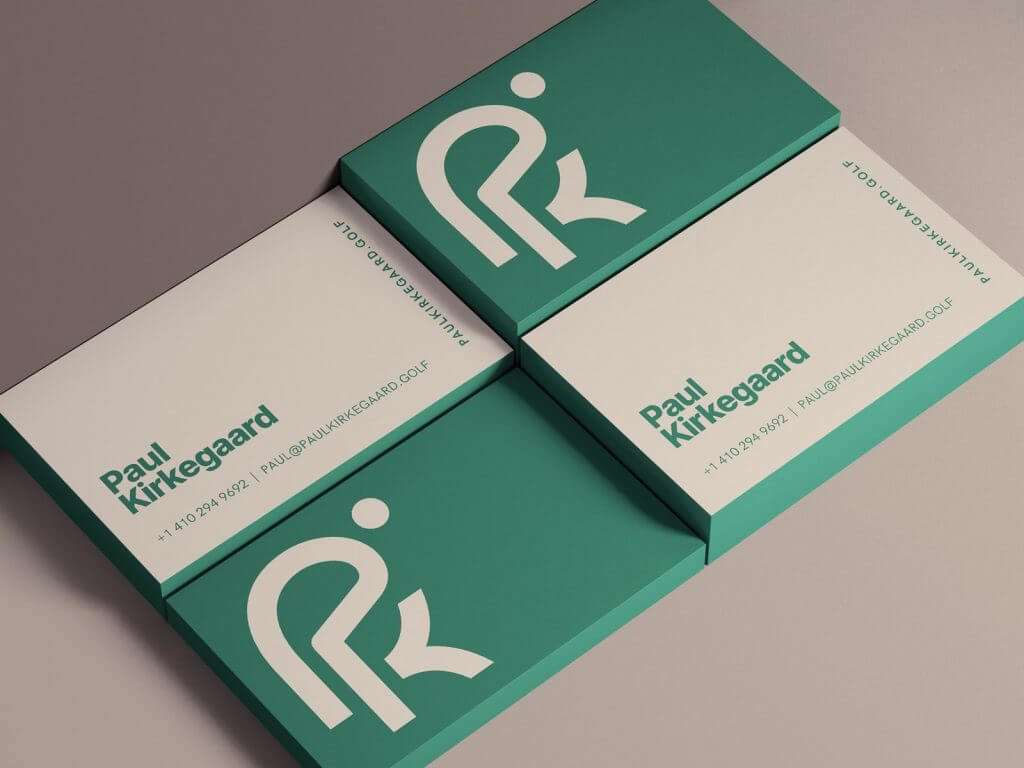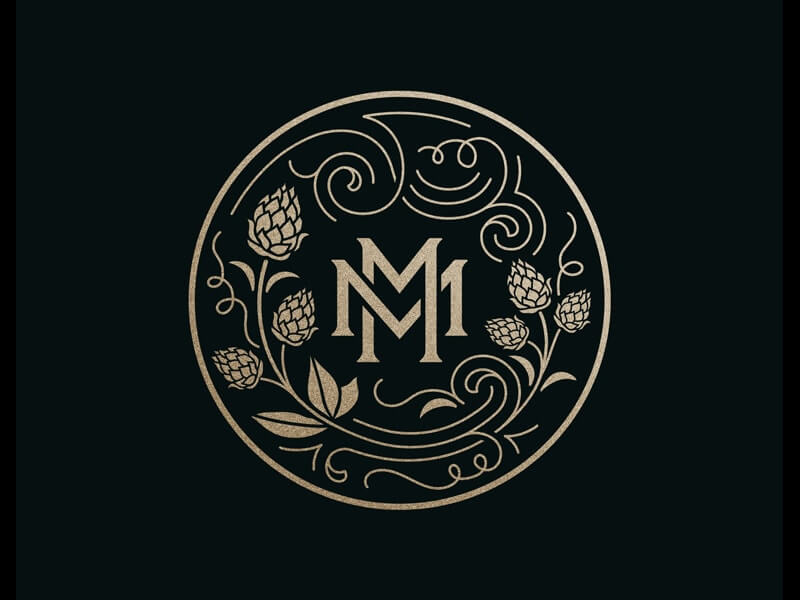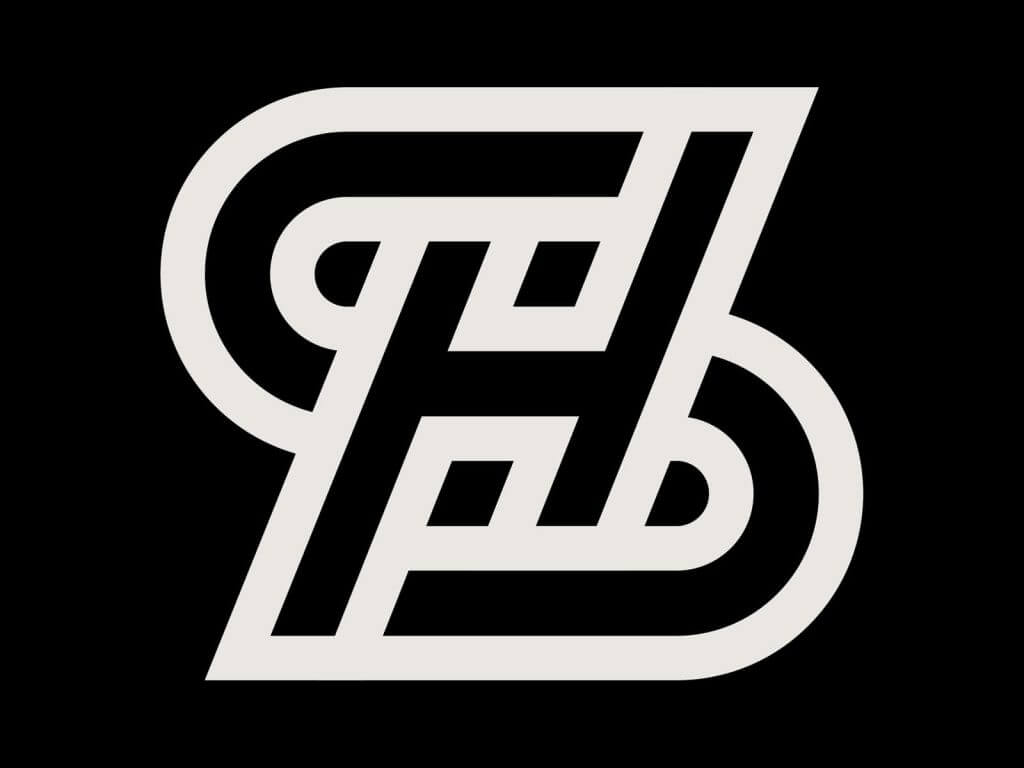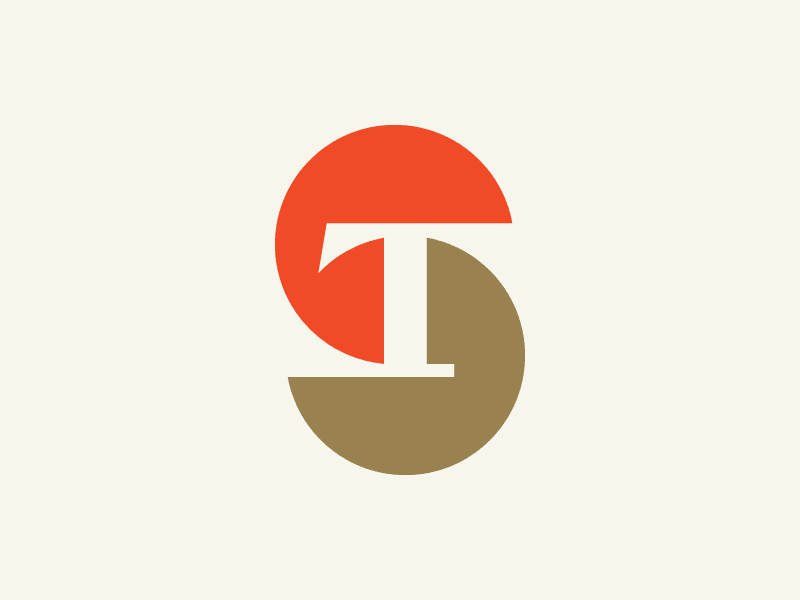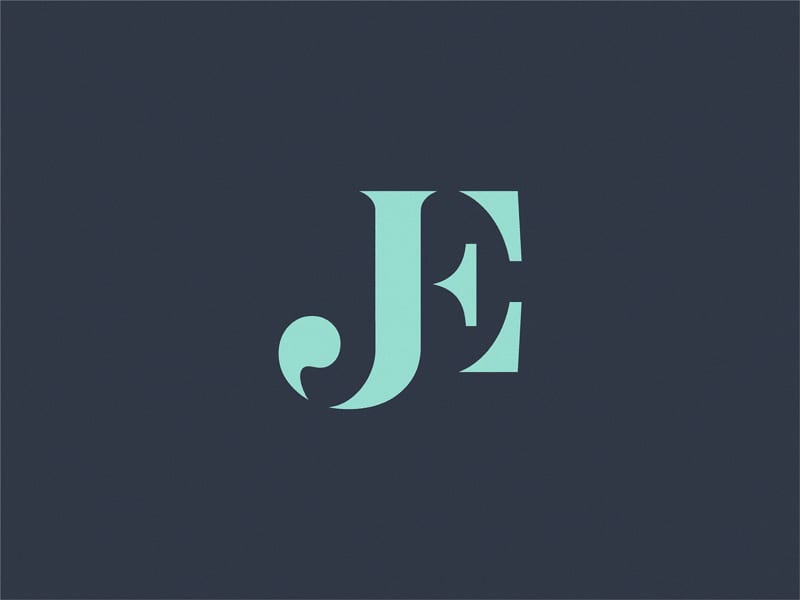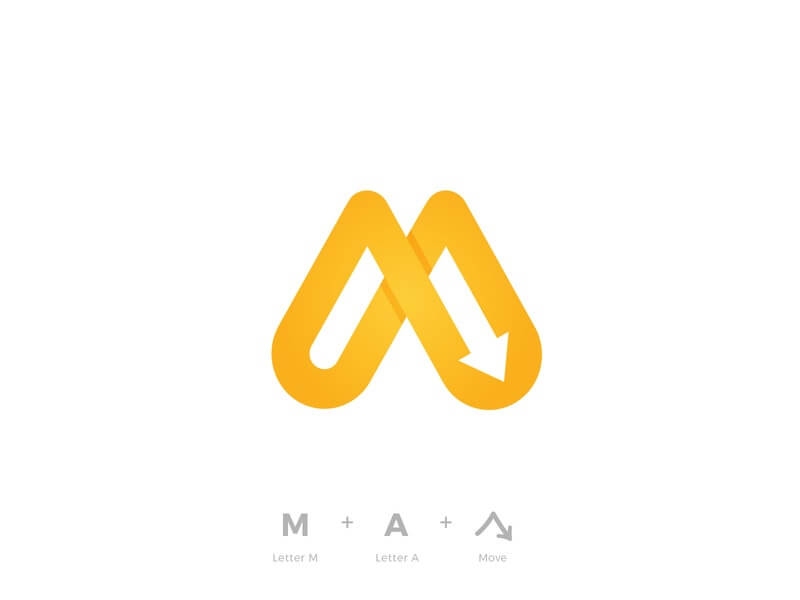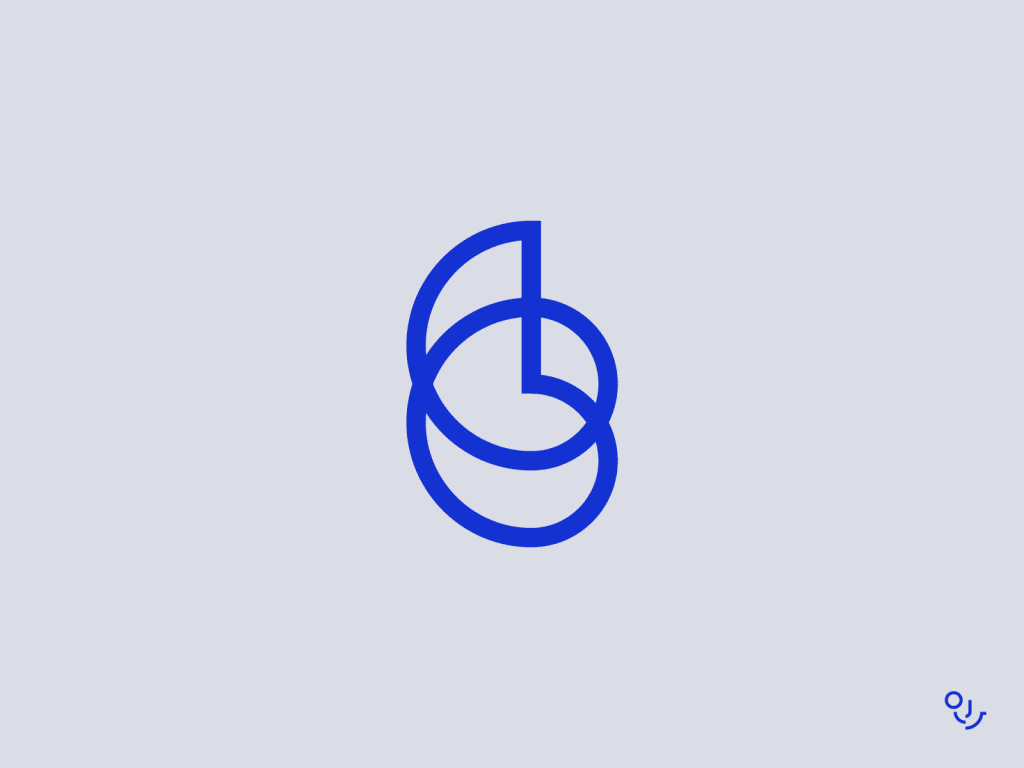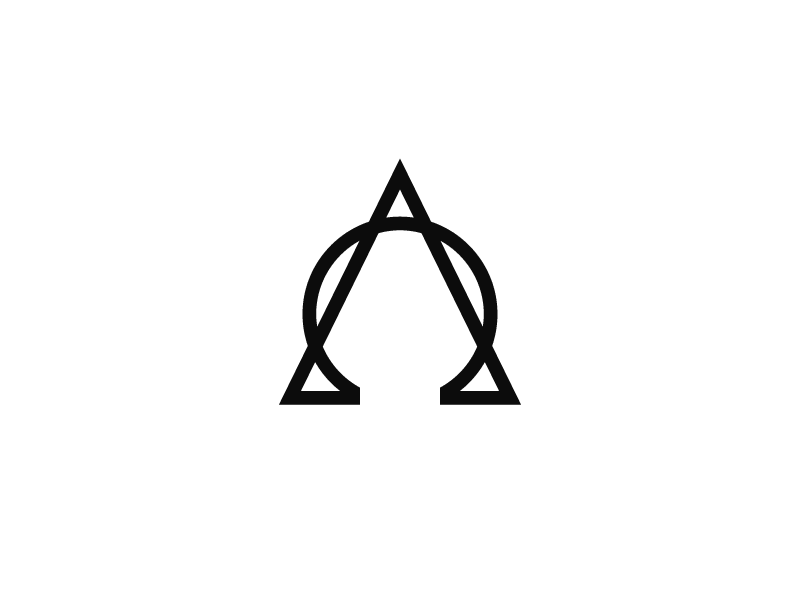 Bottom line
A beautiful monogram is a powerful design that you can use for your business and personal projects. Looking at this graphic symbol is like reading an engaging story about your brand, its values and goals. With a little patience and imagination, you can craft a professional monogram with ease. The main thing is to keep your mind open to original ideas and bold creative solutions!