Amendment Definition
Learn more about what an amendment means for a business.
Ready to start your dream business? Check the availability of your new company name to get started.
Excellent
11,511 reviews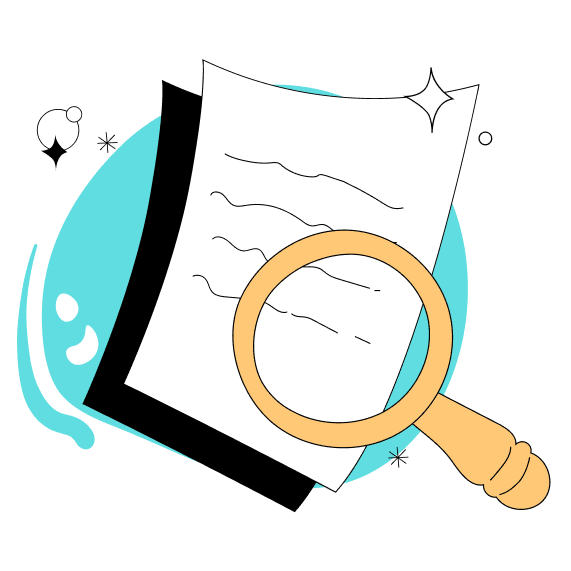 When we talk about an amendment in the world of business formation, we're usually talking about amending the documents used to form an incorporated business entity like a limited liability company (LLC) or corporation.
When you form a corporation or LLC, you file documents with the state. Certain changes to your business (these vary by state) require you to update these formation documents by filing Articles of Amendment (also called the Certificate of Amendment or Certificate of Change in some states).
Why would I need to file an amendment?
Most states want you to update them when a major change occurs with your business, usually the information in your formation documents. The names for these formation documents vary, but most states call these "Articles of Organization" for LLCs and "Articles of Incorporation" for corporations.
Your formation documents contain important information about your business. Some of the info typically contained in Articles of Organization or Incorporation include:
Business name
Business address
Registered agent name and address
Management structure (for LLCs)
Number of shares (for corporations)
Contact information for organizers/incorporators
The state needs to have the latest information available in the articles for the following reasons:
Your registered agent is your point of contact for service of process and other important legal and government notices. If your agent or their address changes, a process server might not be able to find you. If that happens, your business could be served with a lawsuit without your knowledge, resulting in a costly default judgment against it.
Your business's information needs to be up to date to stay in compliance with the state and for auditing purposes.
Your public information must be current so that you can be contacted by mail or phone.
What if I fail to file an amendment?
Again, penalties will vary by state, but it's usually flirting with disaster to not file a necessary amendment in a timely manner.
For one thing, the state could dissolve your business for not being in compliance. If that happens, your LLC or corporation is no longer a separate legal entity from you. Someone suing the business will be suing you, meaning they can go after your personal savings, your home, etc.
Not keeping your formation documents current with an amendment could also prevent you from getting a Certificate of Good Standing. This document, which also goes by names like Certificate of Status, Certificate of Existence, and Certificate of Authorization, is proof that your business is in good standing with the government and authorized to do business in the state.
A Certificate of Good Standing is used for many things. You may need one to expand your business into another state, open a business bank account, get insurance, renew licenses and permits, and apply for loans.
What changes require me to file Articles of Amendment?
Different states have different requirements for what changes prompt you to file Articles of Amendment. Basically, though, the major items listed in your original articles will usually need to be amended if they change.
Some changes may require a different form or an additional form. Sometimes changing a registered agent necessitates a separate form just for that purpose, and that might be used instead of or in addition to Articles of Amendment.
Some states will allow you to make certain changes on your annual or biennial report instead of filing Articles of Amendment. You'll need to check your state government's website to see what's permitted.
How do I file Articles of Amendment?
Your state will have specific instructions on how to file an amendment to your Articles or Organization or Incorporation. Usually, you'll need to provide the basic information you supplied in the original articles and list the specific changes you're making.
Most states require you to pay a fee when you make an amendment. A few also require you to publish notice of the changes in a newspaper.
How We Can Help
If filing amendments sounds like a hassle and/or you're unsure about how to go about it, we can help. Our amendment filing service relieves you of this burden by having our business experts handle it for you. If you want additional peace of mind, our Worry-Free Compliance service sends you alerts for important compliance and filing events and includes two amendments to your LLC or corporation every year.
Disclaimer: The content on this page is for informational purposes only, and does not constitute legal, tax, or accounting advice. If you have specific questions about any of these topics, seek the counsel of a licensed professional.
Looking for a sign?
This is it.
Create Your LLC in Minutes