Articles of Incorporation Definition
Learn more about what Articles of Incorporation are.
Ready to start your dream business? Check the availability of your new company name to get started.
Excellent
12,151 reviews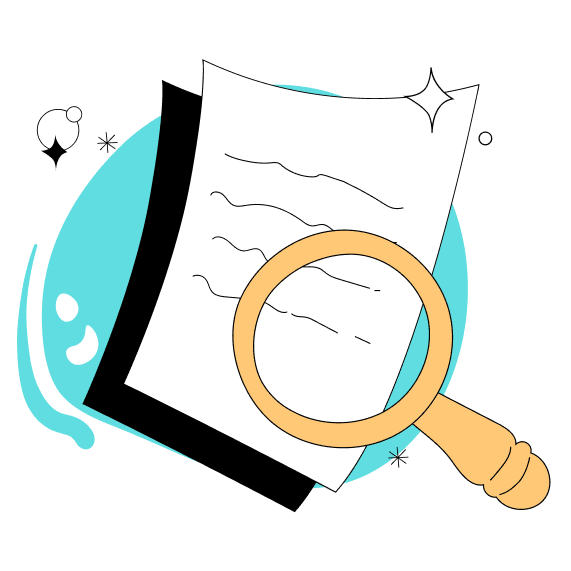 The state requires you to complete many steps to form a corporation, but the most critical one is to complete the Articles of Incorporation. Read on to learn more about this important document.
What are Articles of Incorporation?
When you form a corporation, the Articles of Incorporation is the document you complete to officially register your new business with your state. Until the state approves the articles, your corporation doesn't exist.
Some states use other names for the Articles of Incorporation, such as corporate charter, Certificate of Incorporation, or Certificate of Formation. Regardless of the name, they serve the same basic purpose. They give the state the pertinent information needed to register your corporation as an officially state-recognized business entity.
How do I submit Articles of Incorporation?
Once you complete the information requested in the Articles of Incorporation form, you'll submit it to the government agency that oversees the formation of corporations in your state, which is usually the Secretary of State. You'll also pay a filing fee, which varies by state.
Different states have different methods of filing available. Most allow you to submit your articles online or by postal mail, but some allow other means, such as fax, email, or submitting in person.
In most states, filing online is the fastest method. Many states also allow you to expedite the processing of your articles for an added fee.
What information is required for the Articles of Incorporation?
The requested information varies by state, but below are some of the most common types of information you'll be asked to provide:
The name of your corporation
The names and addresses of your initial board of directors. These are the people who are responsible for making decisions for your corporation until another board of directors can be elected.
The name and address of your registered agent. This is the person or business entity responsible for receiving important legal notices and official state correspondence. Most states require the agent to be located in your state and available in person at the registered office to accept legal notices such as service of process during normal business hours. Note that different states use different terms for this, such as resident agent or statutory agent.
The type of your corporation. By default, corporations are C corporations. However, there are other types of corporations, some of which are only available in certain states. Some common corporation types are nonprofit corporations, professional corporations, nonstock corporations, and close corporations. Some states use the same Articles of Incorporation form for multiple corporation types while others use different forms for each, so check with your state before completing the form. If you're forming a foreign corporation, which is a corporation originating in another state, you'll usually have to complete a different form and follow a different process.
The type and number of authorized shares and their par value, if they have any
The purpose of the corporation. Most states allow this to be very broad, such as "engage in any lawful business activity."
The duration of the corporation. Usually, this is perpetual. If you want your corporation to be temporary, this is where you would indicate that.
The name, address, and signature of the incorporator. This is the person or business entity in charge of setting up the corporation.
Once you've submitted your Articles of Incorporation, your corporation still isn't official until the articles have been approved by the state. The turnaround time varies from state to state and is contingent on factors such as your method of filing and how busy the office is at the time.
How We Can Help
Helping with the paperwork and drudgery side of running a business is our specialty, and that includes helping you file your Articles of Incorporation. With our business formation services, we take care of this for you, saving you the hassle and giving you the peace of mind that comes with knowing that professionals are handling the process.
Contact us today to learn more about how we can help you start, run, and grow your business.
Disclaimer: The content on this page is for informational purposes only, and does not constitute legal, tax, or accounting advice. If you have specific questions about any of these topics, seek the counsel of a licensed professional.
Looking for a sign?
This is it.
Create Your LLC in Minutes