Creating a website in a few hours without efforts and troubles is possible. No, I mean it, it even could be really interesting and fun. Of course, if you had to start from the ground up and go through all the steps completely on your own, it would be a little complicated. However, you don't have to code the website or seek information about web development – this tutorial will give you a detailed step-by-step guide. I'm going to show you that building a website could be not only simple, but also entertaining and fast.
Step 1. Choose the CMS
Step 2. Hosting and domain name
Step 3. Choose a template
Step 4. Filling website with content
Step 1. Choose the CMS

If you create the website from scratch, you can make it look literally any way you want. A round website? A web page that looks like a plane cockpit? Literally, any way you want. However, that means that before starting you will have to spend a few months learning how to code. There are people who are interested in the process or want to become professional web developers, but most of the users don't have the time or desire. That's why different Content Management Systems, or CMS, were created. They allow users to build websites without writing the code – everything could be done in a convenient administrative dashboard.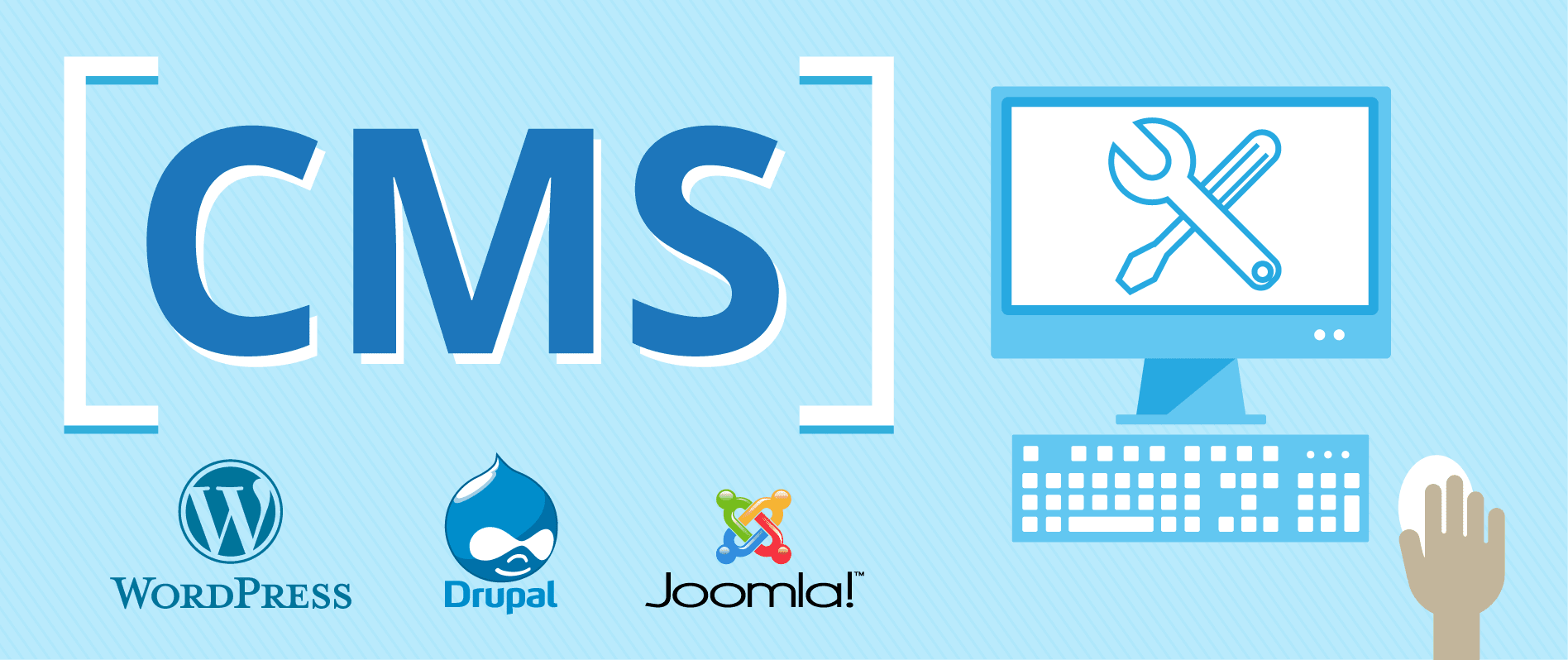 There are lots of CMS and they were created for different purposes. Some are better for creating blogs while others are great for building an online store, and there are a few versatile ones. I will list the most popular CMS here, so you will at least know what you are dealing with.
WordPress. The most popular CMS on the internet. More than 30% of all websites that are now on the web are made using WordPress. It is versatile, with the help of a few plugins you will be able to create any sort of website.
Drupal. This is the most powerful of all CMS, it works perfectly with websites of any weight. Even if your websites have huge traffic and are full of heavy contents (like videos or high-res pictures) – it will work smoothly on Drupal.
Shopify. One of the most popular systems for building online stores. This CMS is simple to use and allows users to create sites with drag-and-drop elements to the work field. It doesn't require installation, but to use it you have to register and pay a monthly fee.
Joomla. Nice and easy-to-use CMS, completely friendly to beginners. It has very well-written documentation and a big community of fans in the USA.
WIX. Another drag-and-drop content management system that transforms a website building process into a child's play. If you are going to create a mobile-friendly website, this CMS will fit your needs perfectly.
I personally love WordPress the most. It is flexible, it has a really huge community and tons of documentation. There are thousands of video tutorials about it on YouTube. If you are not sure what CMS to use, I recommend WordPress. If you haven't tried it yet and want some reliable system – again, use WordPress, it is really great.
Step 2. Hosting and domain name

Any objects, information or ideas will have to be stored somewhere. Items are stocked in warehouses, information and ideas in books while websites are stored on hosting services. Despite the existence of free hosting websites, I recommend you to find yourself a reliable paid hosting service like BlueHost or GoDaddy. The hosting service you use affects lots of your website features, like download speed and data security. Besides that, sometimes free hosts can place advertisements on your website. One way or another, I would recommend using paid hosting. There are lots of cheap ones now.
Domain name is a short combination of letters that are placed at the end of your website's URL, like .com, .org or .net. There are lots of services that provide website owners with domain names and there are both paid and free ones available. Such domain names as .com and .org are considered to be more prestigious and solid than others, so if you can – choose one of them. Many hosting services offer users a domain name for free, so pay attention to that when choosing a host.
By the way, one of the advantages of paid hosting services is that you don't need to download and install the CMS yourself. You can just click the proper button, and WordPress will be installed to your hosting automatically and for free. That's very convenient because otherwise you would have to deal with the FTP and that could be a little complicated for a beginner.
Step 3. Choose a template

Hosting, domain name, and CMS that you installed is the foundation of the website. Once you've created it the time has come to build the "body" of the site. And here you have two ways – to create the website brick by brick from the administrative dashboard, or get yourself a ready-made template and just do a little customization. In the first case, you will have to do a big amount of routine work and that won't really be fast and fun. The second way is much easier, and as I'm telling you about the quick and effortless way to create a website, I will describe it in details.
A Template is a collection of pages and instruments that a professional web developer designed. It could be compared to a set of clothes – you just put it on your website and it starts to look fabulous. You don't have to set the distance between the borders of the text box and the edge of the screen, you don't have to save the details of every button and headline design – the template has it all stored. All you have to do is choose a fitting template from the catalog, download, install it and customize a little, so it will look original.
The fastest of all templates that I know is Monstroid2. It is not only fast in the download (it takes only a couple of seconds to load the homepage), but it is also very fast in creating websites. This WordPress template has all the tools included to make the website creation easier. The template contains about 40 different skins, suitable for different types of website, so no matter what you are going to create, you will have the best solution that will require the smallest amount of customization. It is like downloading 40 different templates in one. Besides, it has a set of Elementor plugins. Elementor Page Builder is a plugin that allows you to build websites through drag-and-drop elements and Jet plugins that go with the Monstroid2 to widen its capabilities. And last but not least of all advantages is that purchasing Monstroid2 you also get a discount on logo creation on ZenBusiness's platform. Your business needs a logo, and ZenBusiness will give it to you in seconds!
We have a special deal that you will enjoy!
Step 4. Filling website with content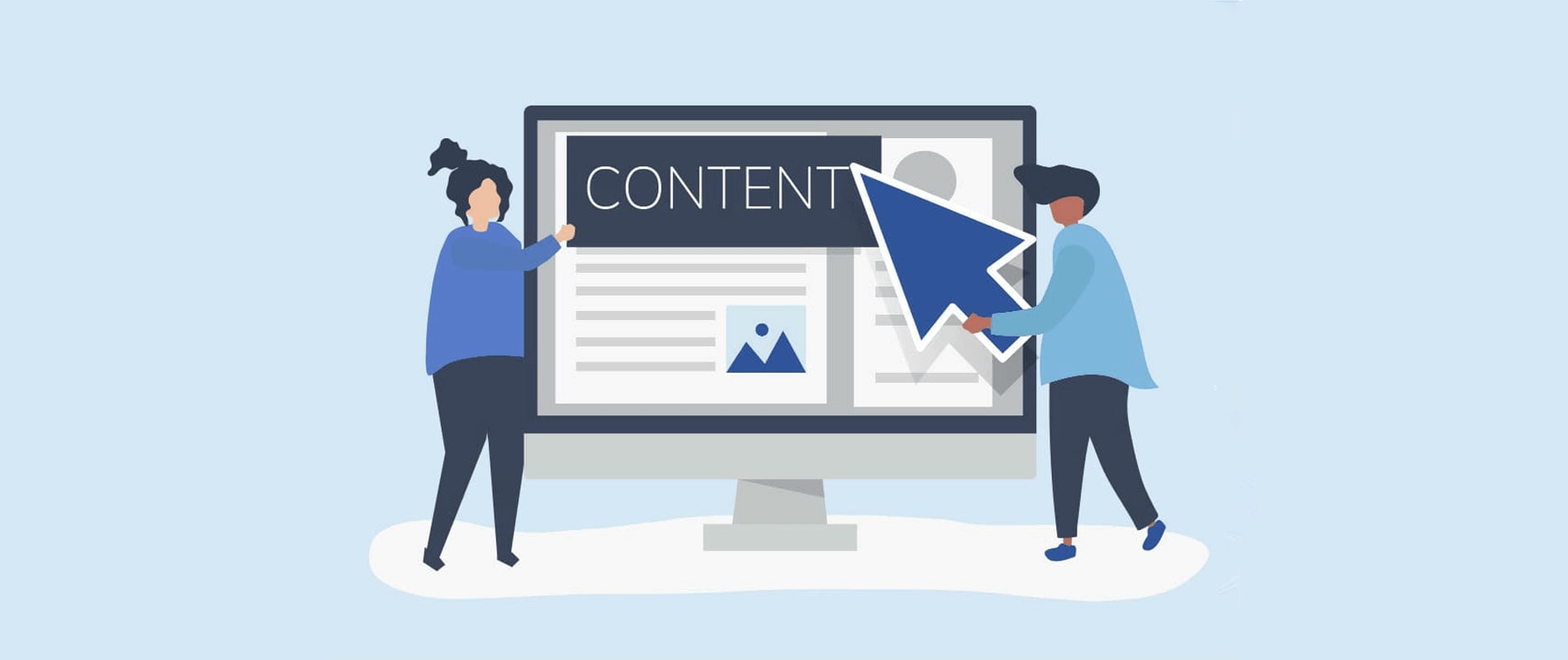 When everything is ready, it is time to fill the website with content – texts and pictures. The text is a content website owners usually write themselves. However, if you want them to be really cool, it will be a nice idea to hire a copywriter. As for the pictures you can get them two ways. First, to work with a professional designer or photographer, who will create content uniquely for you. However, that won't be quick and you will spend lots of money on it. The second way is to buy pictures on the stock (like Shutterstock or iStockPhoto). It will also cost you some money, but that will be a little faster and cheaper.
Summing up
So, here you are. You have a reliable hosting provider that also offers you a domain name. You have chosen a cool CMS (hope that would be WordPress). You've downloaded a marvelous template, customized it according to your taste and filled it with content. And if you had followed the steps it would take you less than a day. You can launch your website and start promoting it. Hope you had fun playing with the design and building pages. There's nothing better than doing a task that entertains you while widening your skills. Who knows, maybe in the future you would turn website creation into a career. One way or another, I wish you luck and enthusiasm!
Get WordPress Theme + Logo for $75 ONLY!