Business Plan Definition
Learn more about what a business plan is.
Ready to start your dream business? Check the availability of your new company name to get started.
Starts at $49 + state fees and only takes 5-10 minutes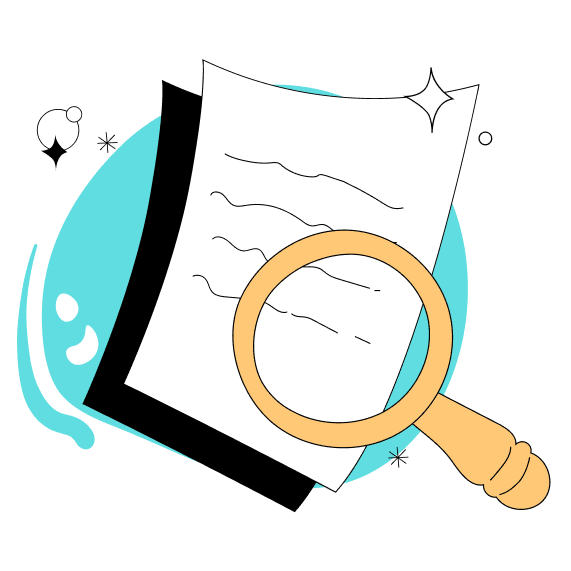 So you have a great business idea that you've decided to make a reality, and now you're planning on filling out all of the paperwork needed to make it a legitimate business. You'll have to take care of plenty of things first before submitting your paperwork to your state or county.
Choosing a business name, entity type (corporation, LLC, etc.), a registered agent, and more are just a few things you'll have to do. One of the most important will be drafting a business plan. This plan is imperative for making your business work and creating its identity.
If you aren't sure what a business plan exactly is or need more information about how it works, then we're here to help!
Business Plan Definition
A business plan is defined as a guide that lays out what your business's goals are and how you plan to meet them. This form is something that you'll need to prove to banks, investors, and other interested parties that your business means business. Getting a bank account, securing loans, and even planning mergers can be easier with a business plan.
Business Plan Benefits
Along with the definition that we provided above that briefly touched on the benefits of a business plan, here are a few more.
Shows Determination
Drafting a business plan shows that you're serious about building your business into a powerhouse. A business plan isn't something you can do in one sitting in an hour. This is a serious project that can take weeks to put together and hours to research.
Highlights Clear Business Objectives
Your business plan highlights measurable objectives like sales, new product or service launches, customer satisfaction goals, marketing efforts, etc. All of these will look good if you're trying to entice investors.
Aims for Realistic Milestones
A business plan helps you keep track of realistic milestones along with deadlines you plan to achieve, like how many customers you'd like to reach each month, quarter, or year.
Helps Know the Competition
A business plan allows you to research and analyze your competition to see what they're doing. This way, you can brainstorm to set yourself apart and become a worthy competitor.
Keeps You Focused
A business plan will help you stay focused. Running a business can be a very distracting responsibility where you focus on multiple things at one. A business plan helps you stay on your strategy.
Business Plan Considerations
When drafting a business plan, you'll have to include specific information that will apply to the elements we highlighted in the previous section.
Executive Summary – This section should be about a page long and will detail the overall contents of the business plan.
Company Description – This section should detail basic information about the business, like its type (corporation, LLC, etc.), its industry, and who the company's leaders are, among other things.
Market Research – This section will discuss your market, detail your customer demographics, how you'll get customers, and more.
Product/Service Descriptions – This section will detail your products and/or services. Highlight how these services and items can fulfill a customer's needs.
These are only a few considerations to add to your business plan. Learn what else you should add.
Other Names for a Business Plan
Although mostly known as business plans, these documents can also be known as:
Strategic plans
Operational plans
Lean plans
Internal plans
Tactical plans
Contingency plans
Business Plan Formation Guide
If you're searching for business plan examples because you've never drafted one before, then thinking of how to format it and how long it should be can leave you feeling a bit lost. We have an in-depth guide to help you.
We Can Help
Creating a business plan is just one of the many responsibilities you'll have as an up-and-coming entrepreneur and business owner. Luckily, we offer many services to start your business while providing help to run and grow it as well. Take the first step in making your dream business a reality with us!
Disclaimer: The content on this page is for informational purposes only, and does not constitute legal, tax, or accounting advice. If you have specific questions about any of these topics, seek the counsel of a licensed professional.
Ready to get started?
This is it.
Create Your LLC in Minutes