Domain Name Definition
Learn more about what a domain name is, and why your business should have one.
Ready to start your dream business? Check the availability of your new company name to get started.
Excellent
12,253 reviews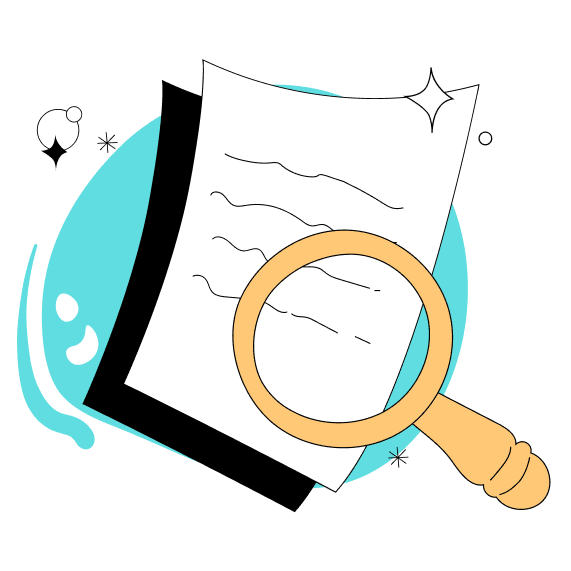 After you've submitted all of the paperwork to make your business a reality, you should consider a few other things to really help it grow. How will you market it? What's your plan to attract customers? If you're foregoing a traditional brick and mortar location and will instead focus on online sales/services, have you started the process of creating a business website?
These are things you'll have to consider, and if you're thinking of creating a business website, you'll need to know what a domain name is. If you've heard of this before but don't know all of the details, then we want to help you out.
Domain Name Definition
In simple terms, a domain name is the text that you type into a browser to reach a website. For example, with us, you'd type "zenbusiness.com." The ".com" is the domain name extension. You might be wondering if a domain name and url are the same thing. They aren't: a domain name is the website's "name" whereas a url directs you to a specific page on a website. For example, https://www.zenbusiness.com/pricing-products is a url.
Domain Name Benefits
Registering a good domain name is something you should strongly consider, somewhat like the dedication you took to naming your business. It can be a valuable marketing tool since it'll serve as your business's online presence.
Here are a few other benefits:
It offers an additional way for customers to shop for your goods and services (if you own a physical location).
It gives your business an online identity, especially if you own a physical location and want to also have an online presence.
It comes in handy if you plan to create a business email.
It allows you to rank higher in a search result through search engine optimization (SEO), meaning more people will see you when searching for appropriate terms or phrases.
It offers more credibility.
It makes marketing on social media much easier since you can direct people to the website.
Domain Name Considerations
What should you consider when creating a domain name? Keep the following in mind:
Make sure it isn't trademarked.
Make sure the extension is appropriate for your company (.com, .net, or .org).
Keep the name short if possible. This way, it'll be easier to remember for customers and visitors.
Avoid symbols like hyphens and numbers if possible.
Choose a name that you're willing to keep in the long term. Domain name changes can affect your marketing efforts, SEO ranking, and more.
Once you've chosen a name, register it with us.
Other Names for a Domain Name
The term "domain name" is a relatively universal title, so it really doesn't have any other names. However, domain names are sometimes confused with urls, but like we mentioned earlier, they aren't the same.
Domain Name Extensions
Another thing to know about domain names are domain name extensions. This is the portion that appears at the end of the name. Extensions include:
.com
.net
.org
.us
.edu (educational institute websites)
.gov (government websites)
.mil (military websites)
We Can Help!
A domain is just one of the things that can help you score the customers your business deserves to have. On top of business formation services, we also offer others to help you run and grow your business. Reach out to us to learn more about what we can do for you.
Disclaimer: The content on this page is for informational purposes only, and does not constitute legal, tax, or accounting advice. If you have specific questions about any of these topics, seek the counsel of a licensed professional.
Looking for a sign?
This is it.
Create Your LLC in Minutes