eCommerce Definition
Learn more about what eCommerce means in business.
Ready to start your dream business? Check the availability of your new company name to get started.
Excellent
12,191 reviews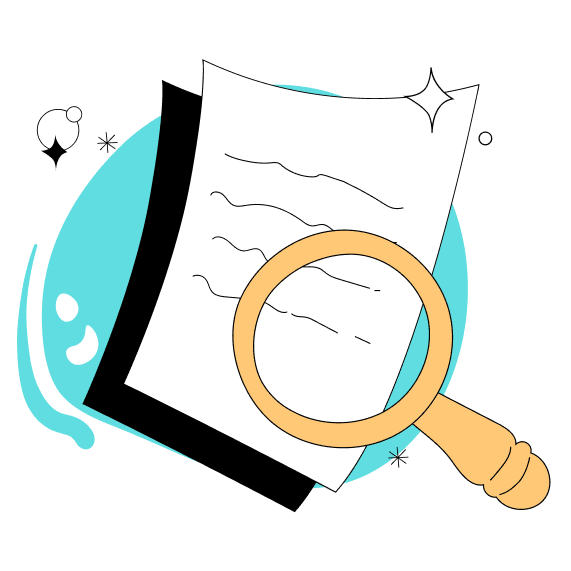 Everyone has heard of eCommerce. But do you fully understand what it is or how it can benefit your small business?
Read on to discover a complete definition of eCommerce. Plus, learn about the advantages, potential pitfalls, and everything else you need to consider when selling online.
What is eCommerce?
The definition of eCommerce is simple: selling goods or services online. If you sell through your own company website, via marketplaces such as eBay or Amazon, and / or on any other digital platform, you're engaging in eCommerce.
Popular Marketplaces / eCommerce Platforms
Websites that exist to facilitate online sales from different vendors (online sellers) on the same site are referred to as "marketplaces." Some of the most popular eCommerce marketplaces include:
There are also hosting platforms that aren't marketplaces themselves, but that enable business owners to create websites that support easy online shopping. These platforms typically offer templates for building websites that contain product listings, shopping carts, live chat functionality, and the like. Popular hosting platforms include:
eCommerce Benefits
From being able to reach a larger target audience to the ability to sell your wares 24 / 7, there are a huge number of reasons why eCommerce is a worthwhile endeavor for small businesses.
Advantages of eCommerce
Here are just a few advantages of eCommerce:
Reach a larger audience
Your products are available 24 / 7

(Online stores never close, so you can get the business of that shopper who likes to browse at 3 a.m.)

Create captivating product descriptions that entice shoppers to complete their purchase
Lower costs to do business

(Lower startup costs, less overhead, no having to buy or rent sales space, reduced need to hire sales associates)

Gain new customers with search engine visibility
Serve niche markets
Collect data on customer behavior and gain customer insights
Quick go-to-market time
Meet customers where they are
Easier and less expensive branding / marketing
Sell internationally
Showcase best-sellers
Create deals, coupon codes, etc.
Create a personalized shopping experience for your customers
Encourage impulse buying
eCommerce Disadvantages / Considerations
While eCommerce offers a huge range of benefits to sellers, there are also a few potential pitfalls you need to consider. They include:
No one can shop during site crashes
This is why you need to make sure your website is up and running at all times.
Shipping times can vary
We especially learned this amid the Covid pandemic. Make sure you are aware of your carrier's shipping times so you are estimating correctly for your customers.
It's important to stay on top of inventory needs so you can meet customer demand
You need to know what customers are buying and what they aren't, so you can adjust your inventory strategy accordingly.
Customers can't try items before they buy them
Because customers can't try items before they buy, it's important to provide detailed, accurate product descriptions. You also need to sell high-quality items and be honest about item quality, details, and condition in your listings.
eCommerce is highly competitive
There are lots of sellers online. That's why you need to create a stellar reputation for your brand by engaging in effective marketing practices, being honest in your product descriptions, offering high-quality items, selling products at fair prices, and, perhaps most importantly, providing stellar customer service.
Other Names for eCommerce
A few other names for eCommerce include:
Online selling
Selling online
Digital commerce
E-commerce
Ecommerce
e-commerce
Social commerce

This is slightly different from eCommerce, and involves selling and / or marketing via social media channels, such as Facebook, Instagram, and Twitter.
eCommerce Examples
From big websites such as BathAndBodyWorks.com to cosmetics sellers on Amazon.com, there are tons of eCommerce examples on the market today.
Any business that sells goods online is an eCommerce seller.
We Can Help
eCommerce is a booming industry that enables sellers to reach more customers, pay less overhead, and run their businesses more efficiently. However, online entrepreneurs also need to keep a handle on shipping times, make sure their websites are always up and running, and remain competitive with other sellers.
Ready to launch your small business? We can help! From formation to worry-free compliance, we've got everything you need to start, run, and grow your new venture. Reach out to us today!
Disclaimer: The content on this page is for informational purposes only, and does not constitute legal, tax, or accounting advice. If you have specific questions about any of these topics, seek the counsel of a licensed professional.
Looking for a sign?
This is it.
Create Your LLC in Minutes