Line of Credit Definition
Learn more about what a line of credit is and how it may benefit your business.
Ready to start your dream business? Check the availability of your new company name to get started.
Excellent
12,279 reviews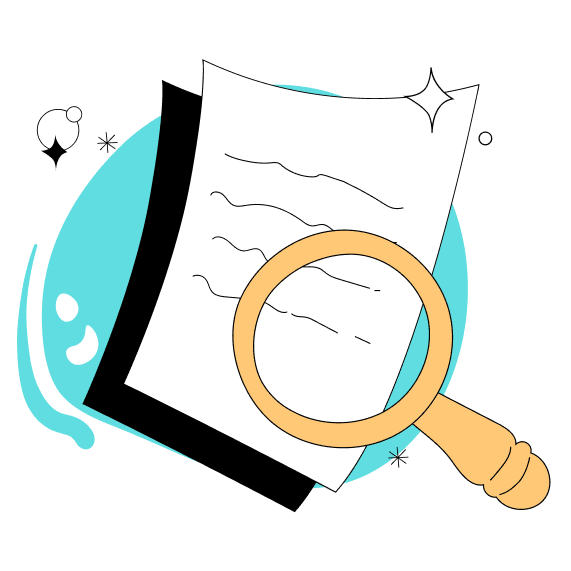 If you need some extra capital from time to time, it makes sense to have a business line of credit. A line of credit is a flexible loan that you obtain from a financial institution. The loan consists of a defined amount of money that you can access as you needed it.
Line of Credit Definition
Line of credit meaning: A line of credit is a loan that operates like a credit card. You have a certain amount to draw from and use only as much as you need. Interest is paid only on the portion that you actually use.
Line of Credit Benefits
The biggest line of credit advantage is the ability to borrow only the amount needed instead of the entire loan. This way you avoid paying interest on a large loan and sums that you may not have needed.
Line of Credit Business Definition
There are different types of lines of credit depending on your needs. Because you landed on this particular page, there's a good chance that you are looking to open a business line of credit.
A business line of credit is generally obtained from a financial institution. This institution conducts a full evaluation to determine the amount you should receive. This includes looking at market value, profitability, and risks.
It is also important to make sure you have all the necessary documentation to show that you have a legal entity in the state where you operate. Financial institutions may request your Employer Identification Number and a Certificate of Good Standing. This is why it is important to stay current on all your state filings. We can help keep you on track with our Worry-Free Compliance Service.
Unsecured vs Secured Line of Credit
Lines of credit can be secured or unsecured. There are differences between the two, the primary difference being who assumes the risk. Let's go over the line of credit definition for these two types of small business credit options.
Secured Line of Credit
With a secured line of credit, the lender establishes a lien against an asset that belongs to the borrower. Assets used as collateral can be seized by the lender if the borrower fails to pay back the line of credit. One of the benefits of a secured line of credit is that lenders often offer higher credit limits and lower interest rates when there is collateral.
Unsecured Line of Credit
A financial institution assumes more of the risk with an unsecured line of credit. This means that the business's assets are not automatically subject to seizure if they cannot pay back the line of credit, though there may be other repercussions. There are unsecured line of credit disadvantages—they are harder to get and have higher interest rates and smaller amounts that can be borrowed.
Line of Credit Examples
There are multiple types of lines of credit depending on your needs. These may be personal or for a business and include:
Home equity line of credit
Personal line of credit
Business line of credit
Demand line of credit
Securities-backed line of credit
Each of these lines of credit examples has different requirements and uses.
Summary
A business line of credit is a good way to get the capital you need without having to take out a large loan.
We Can Help!
One of the most important components of securing a line of credit and financing your business is making sure that your business is compliant and organized. Expect that your lender will do their research to determine how your business operates and whether your industry and company are sustainable. Start with our Business Plan Template, and keep going with tools and services specifically designed to help you stay organized and structured for growth.
Disclaimer: The content on this page is for informational purposes only, and does not constitute legal, tax, or accounting advice. If you have specific questions about any of these topics, seek the counsel of a licensed professional.
Looking for a sign?
This is it.
Create Your LLC in Minutes