The decision to start a business is never made lightly. It takes courage, optimism, and a LOT of research.
Along with the usual jitters and dragging-of-feet, prospective business owners have an additional matter to contend with: the effects of 2020's global pandemic.
While it seems like the uncertainty of the current climate might deter would-be entrepreneurs, it appears that the opposite is happening: Americans are forging their own paths in record numbers.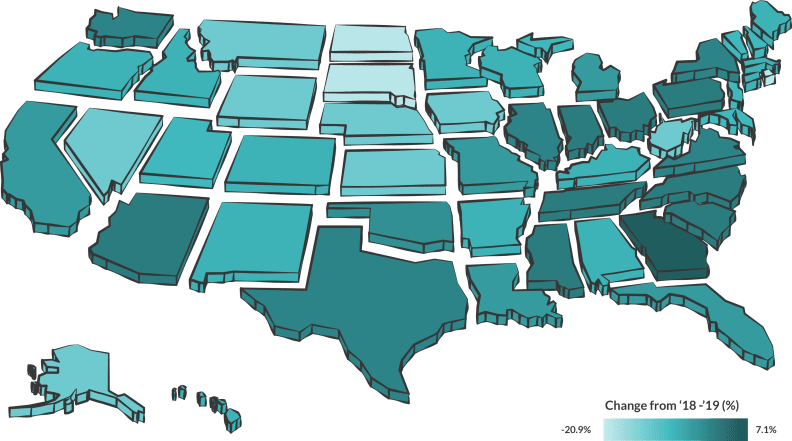 In October of 2020, applications for new businesses were 40% higher than they were in October of 2019.
Why did applications surge, despite the global climate? And what does that mean for you as a potential entrepreneur?
The Traditional Job Market is Changing
In the shift to adapt to the pandemic, some businesses had to reduce hours, cut back on employees or close altogether. This left a portion of qualified workers unemployed. At the same time, the pandemic has created a need for new products, new services, and especially new ways of doing business.
For those with an entrepreneurial spirit, the time has never been better to stake a claim on success in this changing environment. COVID-19 has presented both unpredictable difficulties and unpredictable opportunities.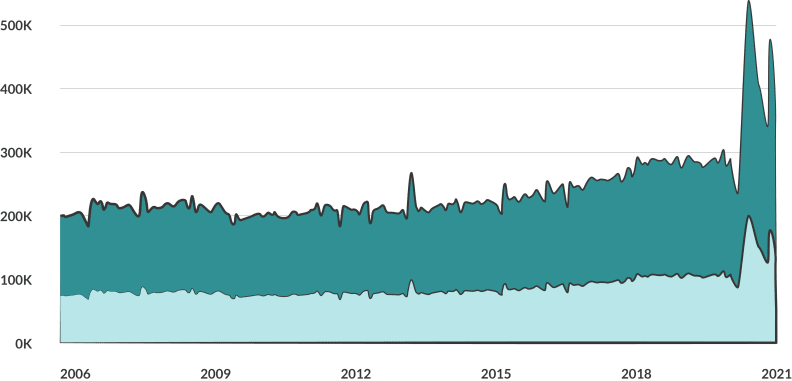 Job Security is No Longer a Reservation
Not everyone who starts a business in times of upheaval does so because they've lost their traditional employment. But for those who have, there can be a feeling of a safety net being removed.
When the safety net of job security disappears, a mindset change may follow. Suddenly, going out on your own doesn't seem any scarier or riskier than sitting around and searching for another opportunity.
As conventional employment offers less and less stability, there's never been a better time to take control of OWN job security.
For anyone who was also impacted by job loss during the Great Recession in 2007, a lack of trust in traditional jobs may be especially pronounced.
Being your own boss seems like a much more palatable alternative. In a recent survey, 55% of new entrepreneurs cited "being my own boss" as their motivation for starting a business.
It's Easier to Find Talented Partners and Employees
Prior to the pandemic, the job market was extremely competitive. If you wanted to hire a top-quality employee, you needed to come to the table with an attractive offer.
For startups, there's not always the wiggle room to bring the best of the best on board. Additionally, it can be challenging to sell someone on the potential of a business when other jobs offer more of a guarantee.
However, when hiring is limited for traditional jobs, highly skilled workers may be more likely to take a chance on a budding startup and help to build your business to its full potential.
What's the First Step?
If you've been toying with the idea of launching your own business, then the time is now. The first thing you'll need to do is complete the business formation process. This involves some detailed paperwork and attention to deadlines.
To avoid confusion and errors, try using our business formation service. With thousands of awesome reviews, ZenBusiness can help you start off on the right foot.
Our experts are online to answer your questions, and expedited service is also available if your idea simply cannot wait.
Need some guidance? Check out our FAQs or reach out via chat, email, or phone. We'd love to be your partner as you take the first step toward your dreams.
Best of luck on your new business!