Red tape can be painful. Going-to-the-dentist painful. But while the dentist will send you a postcard reminding you that it's time for you to come in for your annual cleaning and lecture about how you're not flossing enough, the government is less inclined to tell you when you need to file your annual report and other documents for your business. Fortunately, ZenBusiness Worry Free Compliance can help you with that and much more.
What Is It?
Business compliance is something you'll need to stay on top of if you want to keep your company running. If you fail to file your annual report on time or miss other important deadlines, you could get hit with expensive fines, risk increased liability, and fall out of favor with the State. With ZenBusiness Worry Free Compliance, we'll keep track of those deadlines for you to provide the peace of mind you need to focus on the more fulfilling parts of running a business.
What is Included?


ZenBusiness Worry Free Compliance helps you out in several ways:
Annual Report Filing – Every year our team will alert you about annual report deadlines and help prepare, verify, and submit your annual filing and any other required documents with the state to keep you in full compliance.
Amendments and Additional Filings – Many businesses need to make changes to things like their business name or adding new owners. We normally charge a $100 service fee for each amendment, but Worry Free Compliance covers up to two amendments per year. All you need to do is cover the state fee.
Alerts and Notifications – We will proactively alert you of upcoming compliance events so you never miss any important deadlines and monitor your status with the State to ensure you remain in good standing.
Good Standing – In the unlikely event you fall out of good standing due to something missed, then we will provide a detailed action plan and cover the costs to fix it in order to get back in good standing.
For New Businesses
There's often a lot in motion during the first year of a business. Worry Free Compliance is great for new businesses because it covers up to two amendments for common changes to things like the business name, address, or ownership. It will also send alerts and handle important filings so business owners never miss a deadline.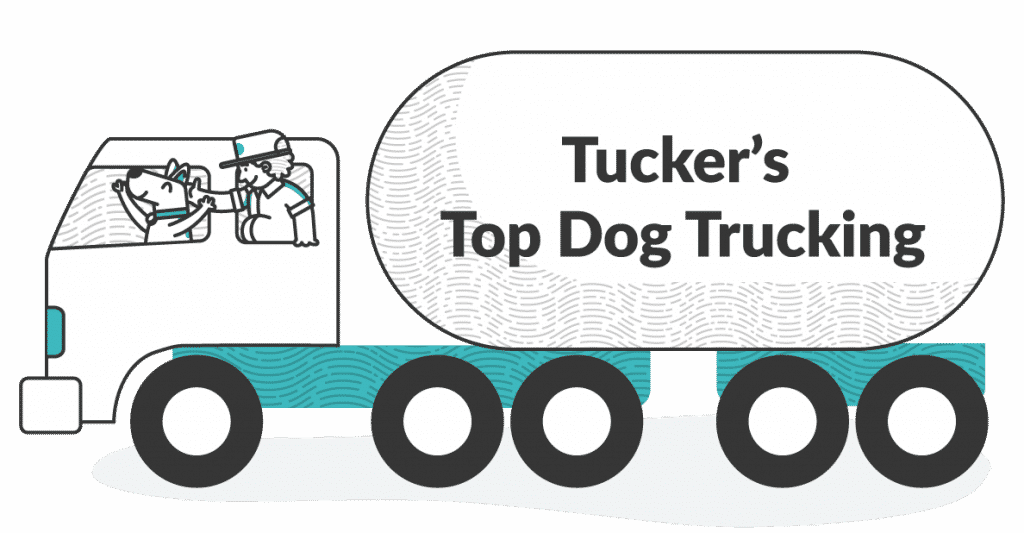 Tucker has been driving trucks for most of his adult life. He loves being out on the open road with just the radio and his co-pilot, a dog named Tango. But Tucker grew tired of working for other people, so he saved up, bought a fuel tanker truck, and launched a single-person (and one-dog) LLC called Tucker's Top Dog Trucking. He and Tango deliver fuel to gas stations around Texas. Because every trucker knows that keeping your eye on the road is the most important part of the job, he signed up for Worry Free Compliance so that he could stay focused on the highway and not the red tape for his business.
As business picked up for Tucker, he came to realize that most of his work was coming out of Houston and not Dallas, the place he had established his home office. He and Tango relocated their home and office to Houston, so he needed to make that change in his paperwork with the State. Because he had Worry Free Compliance, we made the change for him so he could get back on the road again.
For Existing Businesses
Running an established business that is growing rapidly can be intense and comes with its own set of challenges. When you're serving a rapidly growing clientele, hiring additional employees, or looking for bigger office space, things like important filing dates can get lost in the shuffle. With Worry Free Compliance, you will get alerts before important deadlines pass, help with your annual filings, and up to two yearly amendments should your growth require changes to your original filing with the State.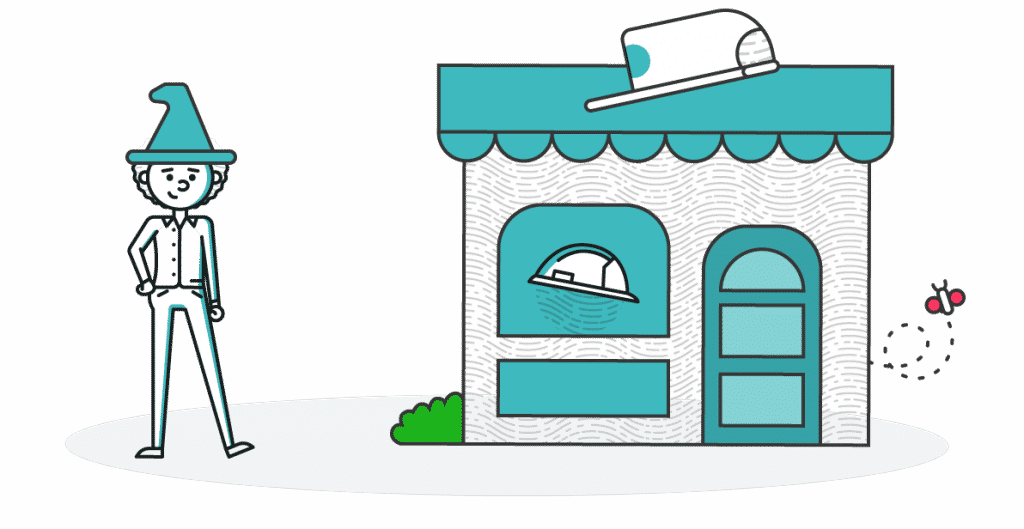 Hailey started an LLC a couple years ago so she could open a shop selling her favorite fashion item: hats. Since that time, Hailey's Happening Hats has been rapidly growing. Now she's dealing with increased orders, inventory challenges, and the need for a bigger space to display all that trendy headgear. With Worry Free Compliance, Hailey doesn't have to spend valuable time keeping up with important filing deadlines and, once she does find that new space, we'll file the address change with the State for her at no additional cost.
How to Get the Worry Free Compliance
By now you're probably wondering how to get Worry Free Compliance. Fortunately, it's super easy, whether you're a new or existing business.
Form a New Business Using Our Plans – We offer several formation options to assist your business, whether you're just wanting to cover the basics or are ready to rapidly grow your company. If you subscribe to either our Pro Plan or Premium Plan, Worry Free Compliance is included in the package. You can also get Worry Free Compliance separately for $119 per year.
Add Our Service to an Existing Business – Existing companies can add Worry Free Compliance. When you do so, you'll be introduced to your personalized business dashboard, a handy app for your computer that allows you to easily track, manage, and adjust your account, and gives you quick support from our expert staff. On the dashboard you'll be able to select Worry Free Compliance to add it to your service.
We hope that the idea of our business compliance service with knowledgeable experts watching your back appeals to you. If you're still on the fence about Worry Free Compliance, we've saved the best for last: unlike your dentist, ZenBusiness will never — and we do mean NEVER — tell you how often you need to floss. That's your personal business; ours is making your professional business succeed.