Fiduciary Duty Definition
Learn more about what fiduciary duty is in business.
Ready to start your dream business? Check the availability of your new company name to get started.
Excellent
13,201 reviews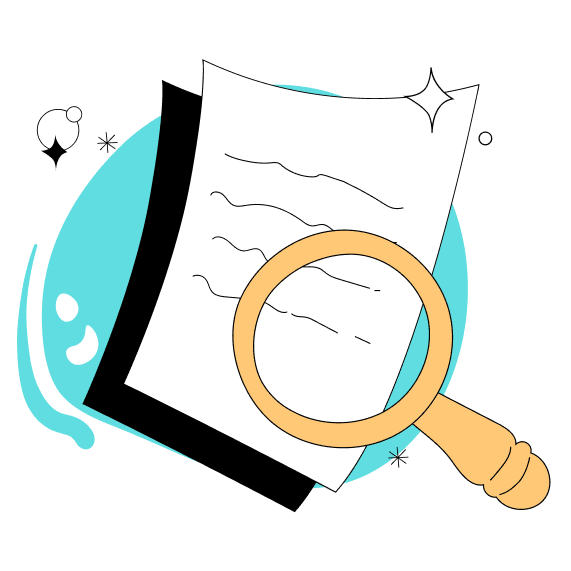 As a business owner, you've likely come across the term "fiduciary duty" at some point or another. And while you may have a general idea of what fiduciary duties are, you might not know the precise definition of fiduciary duty.
Fortunately, we're here to help you make sense of this commonly misunderstood term.
Use our guide below to learn more about the fiduciary duty definition and why it could be important in the scope of running your small business.
Fiduciary Duty Definition
So, what are fiduciary duties?
A fiduciary duty is a special type of legal obligation that one party owes to another. Essentially, when one person owes a fiduciary duty to someone else, the party who owes the fiduciary duty must act in a way that is beneficial or in the best interest of the other party. In fact, the party who owed the fiduciary duty has a legal and ethical obligation to put the interests of the other party above their own.
The party who owes the duty is referred to as the "fiduciary," whereas the other party is referred to as the "principal" or the "beneficiary.
Types of Fiduciary Relationships
There are a number of scenarios in which a fiduciary relationship may arise. Below are some of the most common types of fiduciary relationships:
Trustee and beneficiary
Guardians and wards
Lawyers and clients
Investment brokers/advisors and investors
Corporate board members and shareholders
In each of these scenarios, the fiduciary is the first party listed and the principal/beneficiary is the second.
Fiduciary Duty Examples
Importantly, there are two primary types of fiduciary duties to be aware of: (1) the duty of care, and (2) the duty of loyalty.
Duty of Care
The duty of care essentially requires a fiduciary to make reasonably informed decisions on behalf of the principal/beneficiary. Thus, the fiduciary must consider all available options and information before making any decisions or taking action.
In the context of a corporation, specifically, this duty of care mandates that the entity's directors inform themselves "prior to making a business decision, of all material information reasonably available to them." Smith v. Van Gorkem, 488 A.2d 858, 872 (1985).
This duty of care better ensures that the interests of the company and its owners are protected.
Duty of Loyalty
In addition to the duty of care, there is also a fiduciary duty of loyalty.
The duty of loyalty requires that the fiduciary place the interest of the beneficiary/principal above their own. Thus, the fiduciary may not use their role to benefit themself. This means that the corporate officers may not act in their own interest, economic or otherwise.
The duty of loyalty is essential as it helps to prevent self-dealing within a corporation. Moreover, it can instill greater confidence and trust in those running the business.
Fiduciary Duty Meaning: The Bottom Line
If someone owes you fiduciary duties, that means they have a duty to act in your best interest. And when a fiduciary acts in a way that benefits someone else more than you, they may have breached their fiduciary duty. As a result, this may entitle you to damages.
We Can Help
Whether you owe a fiduciary duty, or someone else owes a fiduciary duty to you, it's important to understand what this means for you and your business.
We can help you learn more about the definition of fiduciary duty and other essential business terms. But we can do much more than that, too.
We pride ourselves on helping small business owners just like you as they start, manage, and grow their businesses. Check out our many tools and resources and let us be your go-to source for all things small business and entrepreneurship today.
Disclaimer: The content on this page is for informational purposes only, and does not constitute legal, tax, or accounting advice. If you have specific questions about any of these topics, seek the counsel of a licensed professional.
Looking for a sign?
This is it.
Create Your LLC in Minutes