How to Start a Killer Podcast: A Step-By-Step Tutorial
According to the survey, 59% of people spend more listening to podcasts than surfing on social media. At the same time, 66% of the respondents report that they listen to podcasts more than they watch TV. Podcasts have become a powerful and relevant marketing tool that doesn't require heavy money investments. Read on to find out what it takes to launch a successful podcast to promote your brand.
Types of podcasts and their marketing potential
Podcast is an audio file that you can listen to on websites and dedicated streaming services such as iTunes, Spotify, and others. Each podcast revolves around a specific topic. Podcasts can take different forms:
Monologue is when the pocaster shares their knowledge and experience and answers questions from the audience.
Interview is when the host interviews one or more guests.
Collaboration is when two or more podcasters express their views on different topics.
Unlike video and text, audio doesn't require visual engagement which makes it easier to consume. Over the past few years, podcasting has evolved into a strong, fast-growing trend. As of March 2020, more than a third of the adult US population (104 mln) were listening to podcasts on a daily basis. Most people listen to podcasts when commuting to work, doing household chores, or in their free time.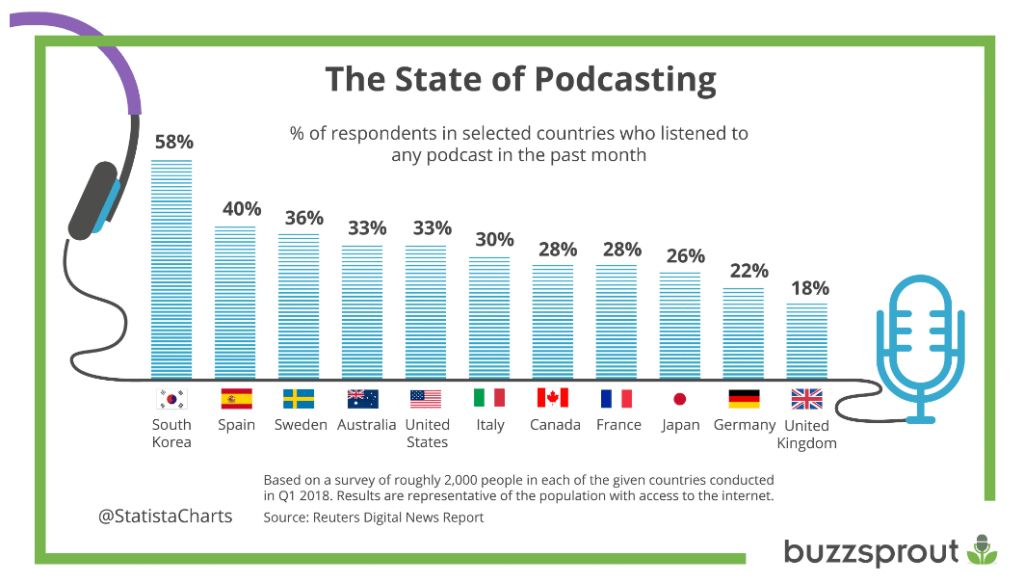 The growing popularity of podcasts has made their marketing potential soar. In 2019, 55.6% of respondents said that they purchased a product advertised on a podcast. In 2021, podcast advertising revenues are predicted to hit the $1 billion mark.
Launching your own podcast: Equipment and market analysis
Although creating audio content is a budget-friendly way to advance your brand, it doesn't mean that you don't need to do a thorough market analysis before getting your audio product out there. We've put together a quick checklist to help you get started without feeling overwhelmed.
Buy equipment
1. Microphone. Make sure you have a high-quality USB mic. Focus on the models which allow you to play around with sound effects.
Price range: From 70 USD and more.
2. Headphones. Ideally, your headphones must have the noise cancelling feature.
Price range: From 19 USD and more.
3. Software. You'll need professional software to record and edit your podcasts. You can use free (Audacity, GarageBand) or subscription-based programs (Adobe Audition).
Price range: Up to 53 USD/month.
Find the right niche
Why are you creating a podcast? What topics will it address? Why will people want to listen to what you have to say? Be sure to ask yourself these and other questions. This will help you niche down your podcast and outline your target audience. Figuratively speaking, your niche is the point where your personal interests and your audience's needs meet. Here are a few tips for choosing a lucrative niche for your podcast.
List the topics which you find interesting and know well. You might be reading industry-specific books and research articles on the topic, attend conferences, talk to experts, etc.
Assess the audience's interest in each topic. Browse through forums, blogs, social media groups, etc. to see how many people find the subject important. Search for similarly themed podcasts to find out how many listeners they have.
Study your competitors' strategies. What is it that separates you from the rest? It may be exclusive information, focus on a narrow topic, the way you present your content, etc. Build your promotion strategy around your competitive advantage or advantages.
Create your target listener profile (age, geographic area, marital status, education, socioeconomic status, lifestyle, habits, needs, etc.). Having the basic information about your potential customers will help you decide on the right way to present your content and appropriate communication style.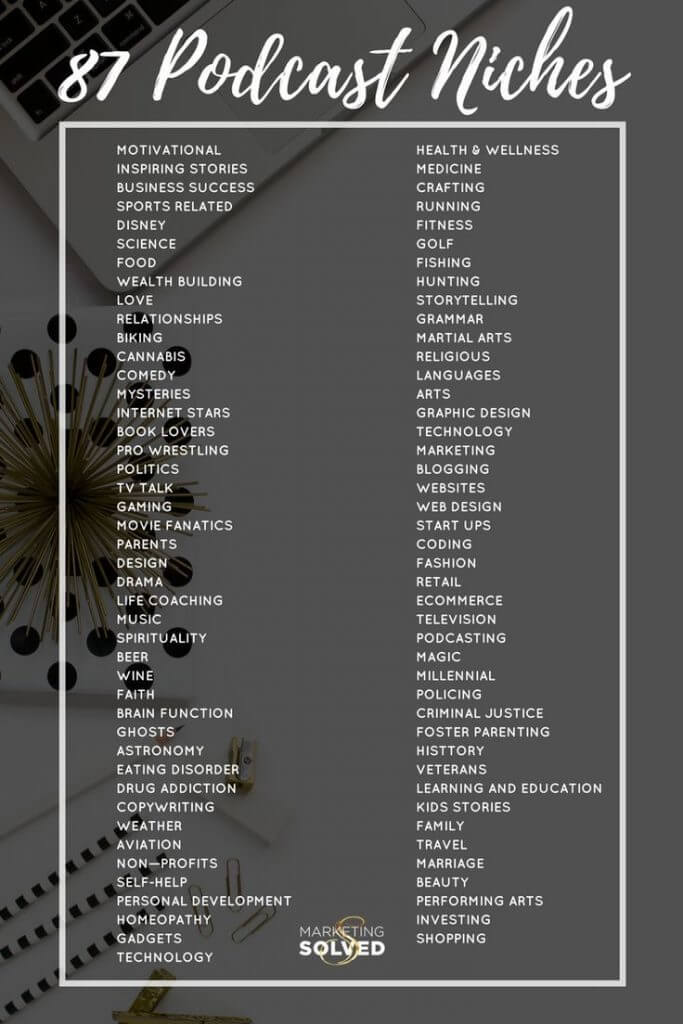 Determine the length and frequency of your podcasts
There is no such thing as the ideal length and frequency of a podcast. It all depends on the subject of your podcast and needs of your audience. Based on a sample of 10 million podcast episodes, the average episode is 38 minutes and 42 seconds long. Here are the key factors to take into consideration when determining the best length for your podcast:
Listener behavior. The survey shows that 82.4% of respondents listen to podcasts for more than 7 hours each week. 22.4% of those surveyed spend more than 3 hours each week enjoying their favorite podcasts. Think about whether your audience has the time to consume long podcasts. Also, choose the best platform where to submit your audio content.
Topic. Is the topic of your podcast broad enough to draw in a large audience? With what frequency are you going to add new content? Will you be able to find knowledgeable and authoritative speakers for your podcasts?
Competition. Come up with a trademark feature that will make your podcast stand out. Do most podcasters within your niche release 2-hour episodes? Dare to go against the current and treat your audience to short 30-minute episodes.
Regardless of your publishing schedule, be sure to release new content on a consistent basis. By releasing new podcast episodes at random times, you risk undermining your audience's loyalty and losing listeners. To avoid the guessing game, simply ask your audience what frequency works best for them.
Come up with a name for your podcast
Your podcast name must tell your audience what topic or issue your podcast deals with. Here are some smart guidelines for choosing the best name for your podcast:
Your podcast name must be simple and revealing. Upon reading it, your audience must get an instant understanding of what your podcast is about.
Your podcast name must contain the relevant keywords to help your target audience find your content on the platform.
Your podcast name must highlight your personality, unique value or competitive advantages.
Your podcast name must be easy to pronounce. You'll be saying the name often in your episodes, so make sure it's pleasing to the ear and memorable.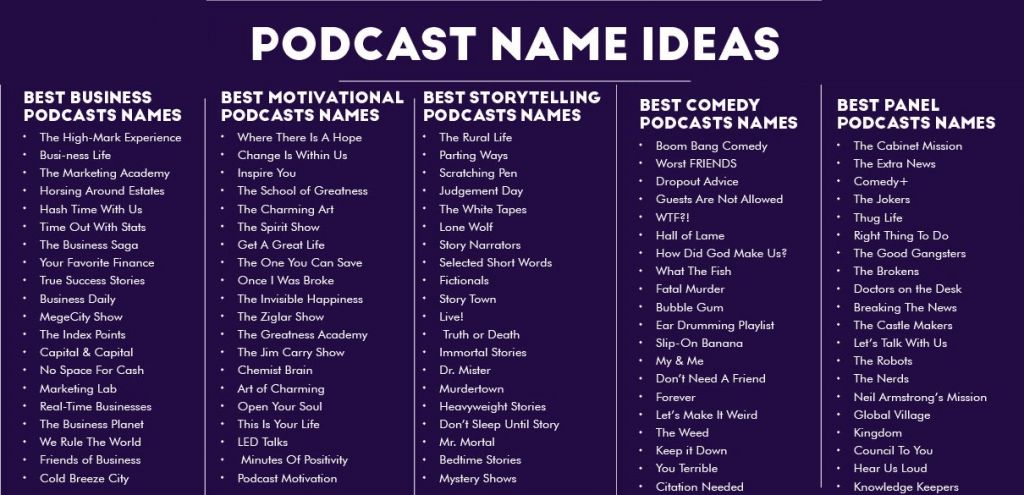 Create a cover art
Your cover art is responsible for the first impression of your podcast. Along with being unique and eye-grabbing, your cover image must reveal the key characteristics of your product.
Avoid using more than two colors and two fonts. Pick two contrasting yet matching shades. Make sure your typeface is legible so that your listeners have no trouble reading it.
Ideally, you should use your logo as a cover art for your podcast. A logo is a potent graphic symbol which will help your audience identify and recognize your brand. Have no idea what emblem is right for you? Use the ZenBusiness online logo maker to create the best logo for your business!
When designing your art, stick with minimalism. Make sure your cover art stays legible across different media, including smartphones.
Make sure your art fits the requirements of the podcast directory you're using. For example, iTunes and Spotify recommend images to be 3000×3000 pixels. The supported formats include JPEG and PNG.
Add a description
In the description to your podcast, tell your audience about your product. When crafting a compelling description, consider the following factors:
Your audience's interests. Your task is to pique your listeners' interest by showcasing your product value. Convince your audience that your product can solve their problem and satisfy their needs.
Keywords. Spotify and iTunes rank podcast descriptions by keywords, so be sure to use the relevant keywords to grow your outreach.
Choose music
Music makes an essential part of any podcast. You'll need soundtracks for intro, outro, and intermissions between different parts of your episodes. Be sure to use music which is freely available for public use (Creative Commons license).
Start from free music libraries, e.g. Dig CCmixter.
For a bigger choice, go to paid platforms such as Wistia, Pond5, Syncly, and others.
If you want to use a unique piece of music in your podcast, go ahead and commission a freelance musician to compose original music just for you. Tap into major freelance platforms such as Fiverr, Upwork, etc.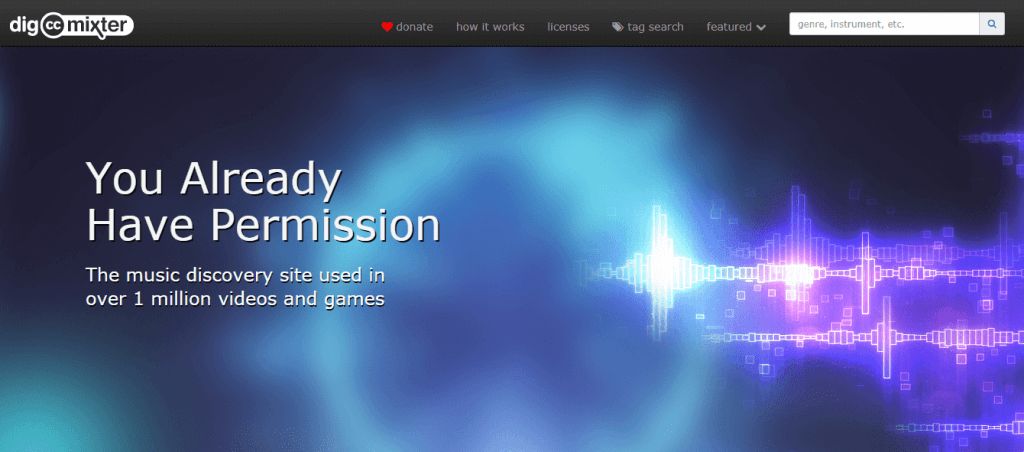 Recording and releasing a podcast: Things to consider
Now that you've purchased the necessary equipment, chosen the right topic for your podcast, and outlined your positioning strategy, it's time to get started with your very first episode.
Planning
A podcast starts with a script. Make a roadmap for each episode. This way, you won't have to frantically fumble for ideas during the actual recording.
Plan ahead. Write down the main points you want to cover in your episode and list them in the logical order. Also, come up with smooth transitions between different segments within your episode.
Intro is the most important part of your podcast. It's best to prepare a detailed plan of what you're going to say during the first minutes of your episode. Your task is to grab the attention of your audience and get them involved.
If you're having a guest, think about how you're going to introduce them and prepare compelling questions for them to address.
Come up with recurring segments which you're going to include into every episode. It can be "Industry News", "Questions from Listeners", etc.
Plan the final part of your episode. Sum up what has been said, thank your speakers and teammates, and tease the upcoming episode.
Remember to incorporate a call to action. For example, you can ask your listeners to subscribe to your podcast, buy your product, leave feedback on social media, etc.
Recording
A good thing about podcasts is that they're pre-recorded audio files. You can practice as much as you want by recording the same episode several times and choosing the best version.
Find a quiet place to record your podcast. It can be your apartment, office or professional studio. Switch off your smartphone and other gadgets to avoid distracting sounds. Record a few seconds of silence and then listen to the recording to make sure there are no unwanted noises.
Start the recording software, switch on the microphone, and customize audio settings. Say a couple words in the mic to test it. When doing so, watch the amplitude indicator. Don't let it oscillate within a wide range.
It's best to record your first podcast by short snippets. Listen to each snippet right after recording it to make sure the sound is good.
Editing
To edit your audio file, use the same program you used to record it. Join different parts of the recording into a single file. Add music. Cut out awkward pauses, inappropriate sentences, and repetitions. Use settings to adjust the volume and remove background noises. Once you're ready with that, move on to customizing technical parameters to ensure a smooth listening experience for your audience.
Choose the right bitrate for your audio stream. It's a crucial parameter which affects the audio quality of your podcast. A high bitrate ensures a clean, crispy sound. Keep in mind that the higher the bitrate, the heavier will be your audio file. The standard bitrate for podcasts is 128 kbps.
Adjust LUFS. In plain English, LUFS is a unit which is used to measure the loudness of an audio. Professionals recommend using 16 LUFS for stereo recordings and 19 LUFS for mono recordings.
Once you've finished editing your audio file, save it in the MP3 format.
Add ID3 tags with the names of your podcast and episode. This information will display on the screen while your podcast is playing.
Publishing
You can't just go and upload your podcast directly to iTunes or Spotify. You need to upload your audio file to cloud storage and create an RSS channel for it first.
SoundCloud is one of the most popular platforms for audio files. Upload your episode to SoundCloud, enter name and description, and add it to the RSS feed. Then copy a link to your file, log into the platform you've chosen for publishing your podcasts, click "Add" (or any similar button, depending on the interface), and insert the link.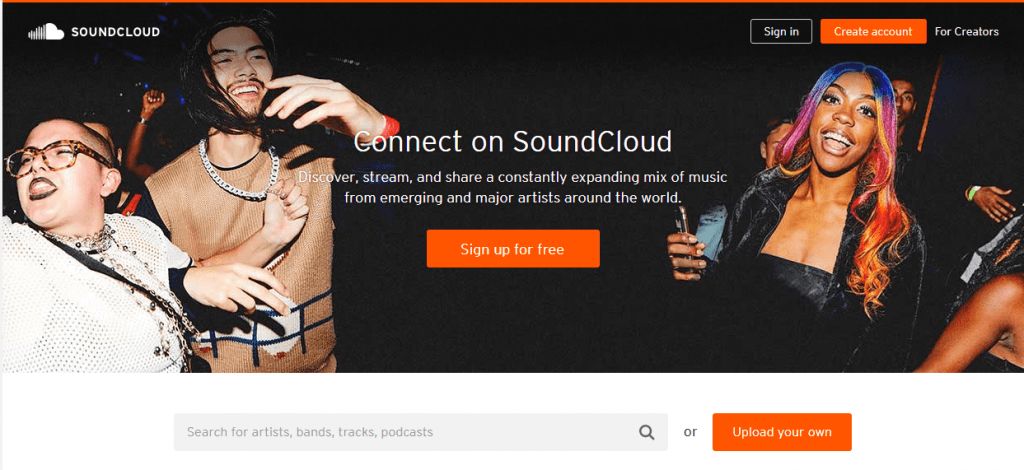 Promotion
To launch your sales into the stratosphere, think about how you can attract more listeners and monetize your product. The survey claims that people discover new podcasts through the following channels (from most popular to less popular): from other podcasts; friend recommendations; social media and websites; mobile apps; and influencer promotion. For the best result, be sure to use more than one channel to promote your podcast.
Find other podcasters whose audiences overlap with yours and do cross promotion.
Be active across your social media without being too pushy with sales. Instead of creating sales-focused posts, find subtle ways to mention your product to your audience. Focus on showcasing your authority and sharing your expertise. It's a great way to provide value to your brand advocates and build trust.
Add a link to your podcast to your website, email signature, and social media pages.
Wrapping up
Podcasting is a smart way to market your product or service through audio content. It's high time you tapped into the potential of this promotion method! Come up with compelling topics for your podcast, highlight your competitive advantage, and start building your audience! We wish you inspiration and a loyal listener base!