Think about the specialists you subscribe to on social media. Cooks, psychologists, tour guides, coaches, or marketers – all of them build their business and attract customers through a personal brand. You can create it from scratch if you interact with the audience and present yourself properly. Read the article to learn how to do it.
What Is a Personal Brand and Why Do You Need It
All of us have a personal brand: it is our image in the minds of others based on character traits, communication style, reputation, skills, and knowledge. But for a personal brand to work for business, you need to shape it purposefully and spread it to as many people as possible. Self-marketing has several advantages:
It enhances trust. Imagine that you choose a photographer for your wedding photoshoot. With one you have only seen the portfolio, with the other, you have also read about the backstage of the shooting process, the attitude towards customers, and recommendations for preparing for the photo session. Who will you choose? When we know a person not only by their professional but also by their personal qualities, we perceive them as well-known and trust them more.
It attracts customers. People prefer to communicate with living people rather than corporations, even if they are exceptionally friendly. For example, Elon Musk has twice as many followers on Twitter (38.7 million) as his Tesla and SpaceX put together.
It differs you from the competition. Business positioning methods are limited, while a personal brand like every person is 100 percent unique. If you define your personality and accentuate it, it will be difficult to confuse you with someone else.
How to Create a Personal Brand from Scratch
Your uniqueness will be the foundation for self-marketing. To identify and present it, you need to follow a few simple steps.
Step 1. Find a niche
You can't be "everything for everyone", so you should start with clear positioning, and namely with analyzing yourself, your skills, as well as your clients' interests and needs. The formula for finding a niche can be defined like that: what you do best + what you really enjoy doing + what the target audience wants. Answer a few questions:
What knowledge and skills do you have: your main occupation and additional education (training courses, seminars, etc.)?
What are you passionate about: the issues you are genuinely interested in and in which you're deeply immersed?
What value can you offer potential customers?
Does this value match the real needs of the target audience (you'll learn how to identify them from the next step)?
Step 2. Describe your target audience
To understand exactly what potential customers want, conduct a detailed analysis. The more you understand about them, the more accurate your value proposition for a particular TA segment will be.
Make a chart with the characteristics of the target audience: socio-demographic (gender, age, marital status, location, occupation, employment) and psychographic (lifestyle, habits, fears, desires, problems, needs).
Lacking information? Develop a hypothesis – the so-called avatar of the ideal client you want to work for. Name him and describe in detail: who he is, what his lifestyle is, what he wants, what problems he is experiencing. Rely on this hypothesis at the beginning, and adjust the strategy based on the response of the target audience.
Don't try to please everyone. To build a successful personal brand, you need only those people who are interested in you and your product. By attracting the TA, you'll turn off the rest of people – and it's alright.
Step 3. Emphasize your personality
Personal qualities, manner, values, and beliefs are the emotional seasoning a personal brand is impossible without. Personality will attract "your" people and distinguish you from the competitors who work in the same niche.
Character traits. Are you cheerful and go-getting? Energetic and able to inspire? Systemic and deep? Highlight the qualities that are inherent to you.
Values and beliefs. What do you believe in? Which of the intangible assets do you consider the most important? What do you oppose? Shared values are the basis for bringing soulmates together.
Mission. Why do you do what you do? What moves you forward? This message should be regularly voiced in communication with the audience.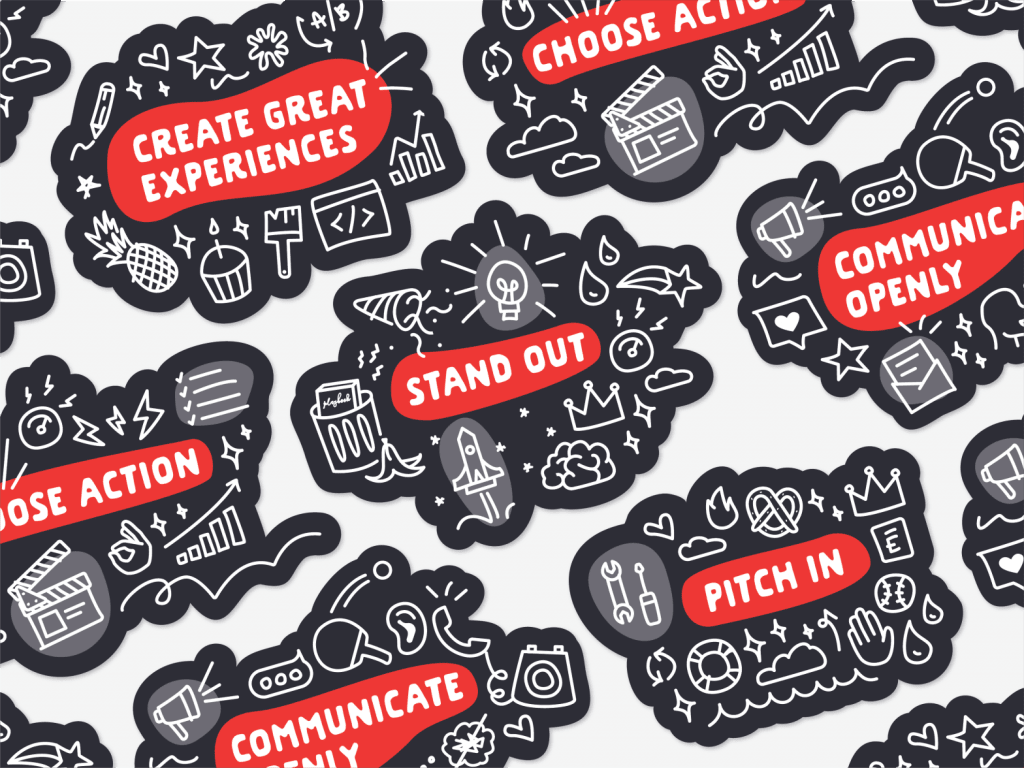 Note: The key principle of self-marketing is authenticity. Do not try to be what you are not: insincerity will quickly turn people off.
Step 4. Create a website and design your social media profiles
Once you build the foundation of your personal brand, you can start promoting it. First of all, use the website and social media.
The website is the main platform providing all the information about you that can be useful for clients:
value proposition: what problems you solve, what tools you use, and what experience you have;
product or service line: detailed descriptions of products with prices, photos, or videos;
social proof: customer testimonials, publications in the relevant media;
contacts: different ways to get in touch with you (email, social media profiles, phone numbers);
call to action: it is not only the "Buy" button but also other calls that will guide customers through the sales funnel: "Sign up for a webinar", "Get free advice" or "Download a checklist to prepare for the marathon".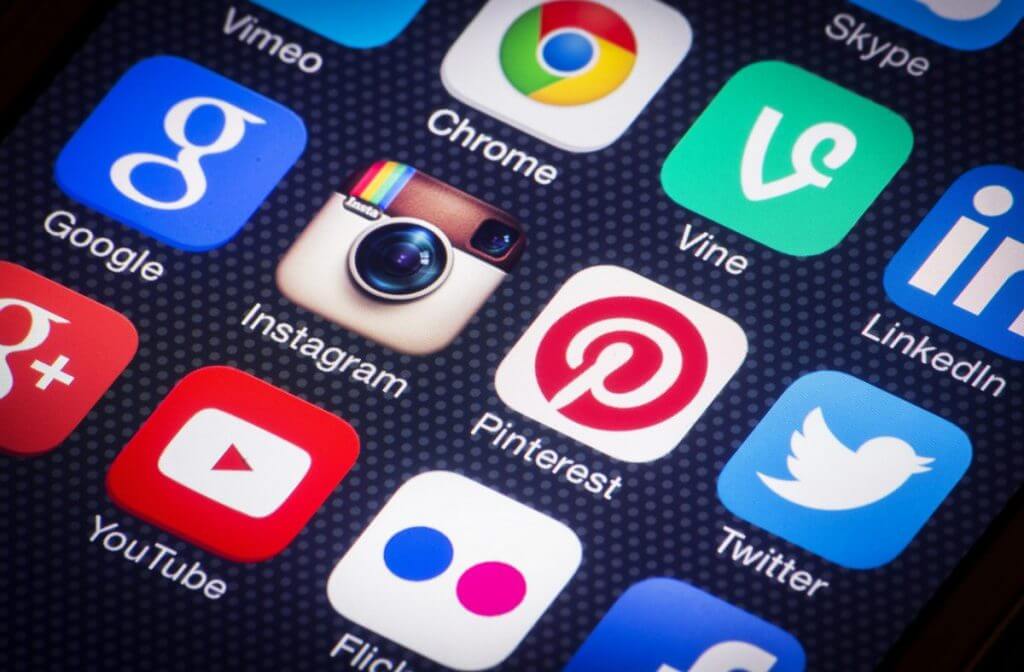 Social media are needed to reach the widest possible audience and build an emotional connection with it. Your task is to attract traffic to the site from those sources where your clients are available (Facebook, Instagram, LinkedIn, TikTok, Twitter, YouTube, Pinterest, etc.). Some important issues to take into account:
don't try to cover all social media at once: choose two or three that your TA prefers.;
design your profiles: place your picture, write what you do, leave contact information and links to other social media and the site.
Step 5. Develop a content strategy
You can show your expertise and gain the audience's trust by using high-quality and diverse content.
Posts
An effective self-marketing strategy is storytelling. Stories show you a living person and involve subscribers. Alternate the stories on the following topics on social media:
Expert content. Don't convince people that you can help them – show them how you do it: publish case studies, write about the ways of overcoming difficulties, show them the backstage of product creation.
Personal content. Everything that interests you and your target audience: hobbies, travel stories, family, life sketches – something that shows the different aspects of your personality.
Articles
This type of content demonstrates your expertise and brings traffic to the site:
Personal blog articles. To make a list of current topics, analyze key search queries on your topic using search engine tools (Google Trends, Yandex Wordstat).
Guest articles. Write articles for other blogs and online media that your target audience reads. This will increase your visibility, strengthen your expertise, and help you attract clients.
Other content types
Do not limit yourself to posts and articles – use the potential of the online space to the fullest. You can share:
videos;
podcasts;
interviews;
webinars;
guides, checklists, workbooks.
To make your promotion strategy work, consider these nuances:
Focus on quality and consistency. Don't wait for instant results. Content marketing is a long game that brings great results if handled properly.
Focus on the audience's response. Spend time analyzing statistics: how many people have reacted to the post, read a long article to the end, clicked the "Buy" button, etc. Adjust your strategy by focusing on the conversion results.
Step 6. Be consistent
A good personal brand is consistent both in communication style and in visual presentation. Through consistency, people will remember and recognize you.
Design
The first impression of a person or brand is based on design in 94% of cases, and the decision takes only 50 milliseconds. We are talking about high-quality photos, corporate colors, fonts, and logos. To make your design look professional, we advise you to ask photographers to take photos and use the ZenBusiness online generator to develop your identity.
Communication
First of all, determine the tone of voice. It depends on what brand image you want to create: informal, friendly, solid, conservative. The tone should be sincere and equal on all platforms: in posts, articles, replies to comments, private messages, etc.
Step 7. Keep developing
To strengthen your personal brand, keep improving: look for new ways to communicate and expand your audience, learn and follow the market trends. Here's what else you can do for self-marketing:
Create a field-specific group (for example, on Facebook or Telegram) for your audience and clients. Allow people to publish posts, share ideas, and support each other.
Go live on social media: answer hot questions, share useful information, inspire.
Keep learning. Every day new tools, approaches, and techniques appear in marketing. To develop your brand, keep an eye on market trends, and learn from more experienced mentors. Tell your subscribers what you're learning – it'll add value to your expertise.
Summary
The main rule of a personal brand is that there are no strict rules here. You can act freely according to the steps we have described, focusing primarily on your personality, niche, and the interests of your target audience. Please note that building a personal brand in a couple of days won't work: it is a project that requires time, mental and financial investment. You need to be flexible, develop constantly, and change in accordance with the external context and personal transformations.