Is your business related to food or beverages? Whether it's snack production, catering, coffee shop, or cooking blog, the main goal is to stand out from the competition and win customer loyalty. Food branding will help to achieve these goals. Read our detailed guide on how to develop and apply it.
What is Food Branding and Why Do You Need It?
What do you think about when meeting Coca-Cola, Raffaello, or Baskin-Robbins mentioned? Your first emotion or association is the result of food branding, the image of the company in the minds of consumers. It is shaped at every touchpoint: while looking at the packaging, communicating with the staff, the smell in the cafe, the feeling of a bottle with a drink in your hand.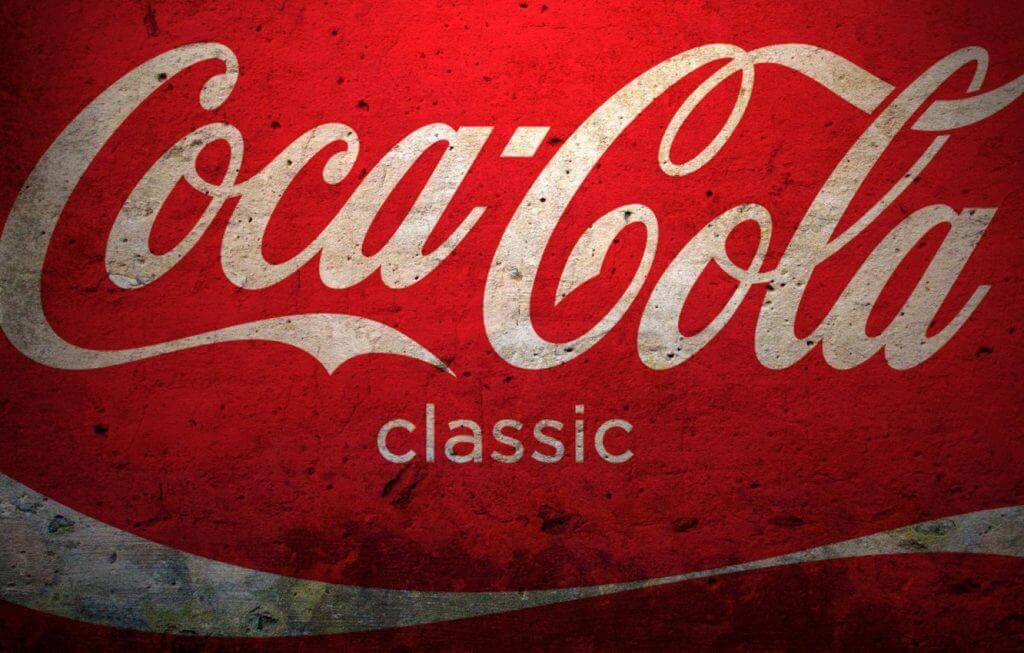 Successful food branding will give your customers a stable appetite for your products or services because it will:
Create an emotional bond with customers. The message that you broadcast through the packaging design or interior of the bakery is perceived on a subconscious level. People may not remember the color of the walls, the shape of cups, or smells, but they will memorize emotions and feelings: coziness, safety, joy, pleasure.
Distinguish you from the competitors. The purpose of food branding is to express personality and uniqueness so that you are not confused with similar companies on the market.
Contribute to promotion. Branding creates a holistic image of a business, which is used in all promotion channels from accounts on social media to banner advertising. Due to the logo, corporate colors, fonts, packaging, and tone of messages, you will be remembered and recognized.
How to Create Food Branding
Start with brand and target audience analysis, then move on to corporate identity and strategy development. Let's dive into each step in detail.
1. Develop a concept
Any branding starts with a thorough analysis, the purpose of which is to study the company's nature. This stage provides answers to the questions, which can be divided into three main categories:
Brand image:
what kind of product or service you are selling;
what their customer value is;
what is the nature of the brand: funny, strict, serious, reliable, passionate, etc.;
what the company's mission and values are.
Target audience:
which category(s) of people buy your product: their age, gender, social, and family status;
what are the basic needs and pains of your TA: affections, fears, problems, desires, dreams, needs;
what customer problems your product or service solves.
Competition:
what market you work in: its size, capacity.;
which branding strategies your competitors use;
what distinguishes you from similar companies, why buyers should choose you.
Upon collecting and systematizing this data, you will get the brand identity or DNA, the basis for your promotion strategy.
2. Create Your Corporate Identity
A corporate identity communicates the nature of the brand. The first impression a brand makes on its target audience depends on how it looks, sounds, smells, and talks. We advise you to start developing a corporate identity with the basic visual elements.
Logo
The main visual business symbol that unites all products and helps to recognize them. The key characteristics of a good logo are simplicity, conciseness, uniqueness, and memorability – as represented by the symbols Subway or Domino's.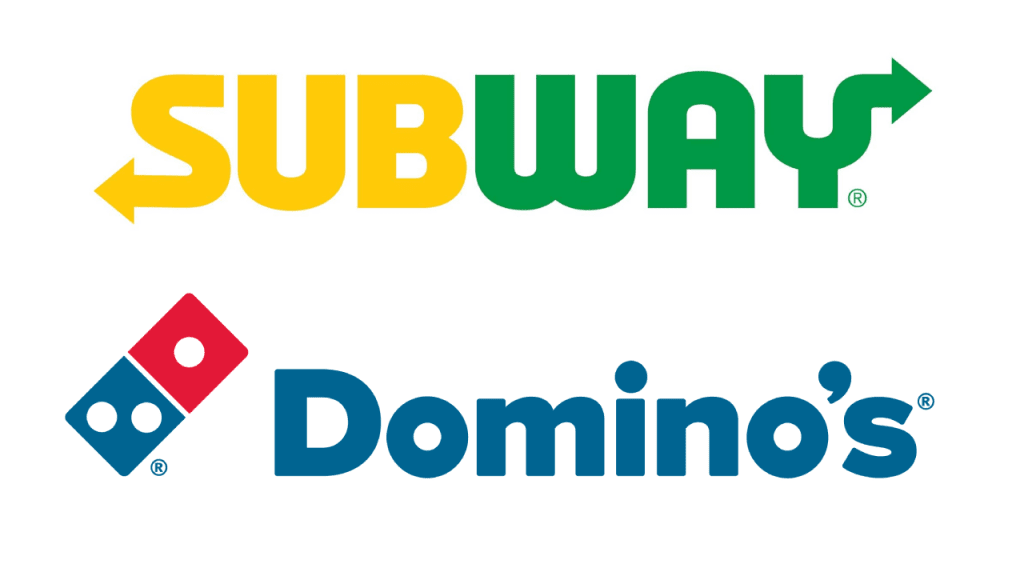 Colors
The choice depends on what emotion you want to evoke from consumers. Thus, fast food restaurants most often choose red: it is believed that it works up the appetite (McDonald's, KFC, Pizza Hut, Burger King). The green color is popular among producers and sellers of natural and organic food (Whole Foods Market, Organic Valley).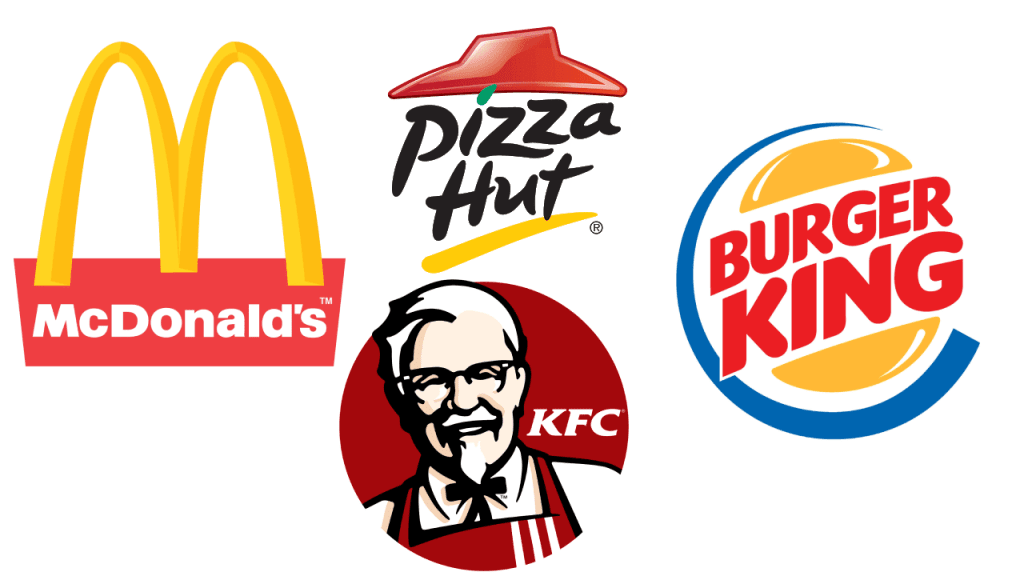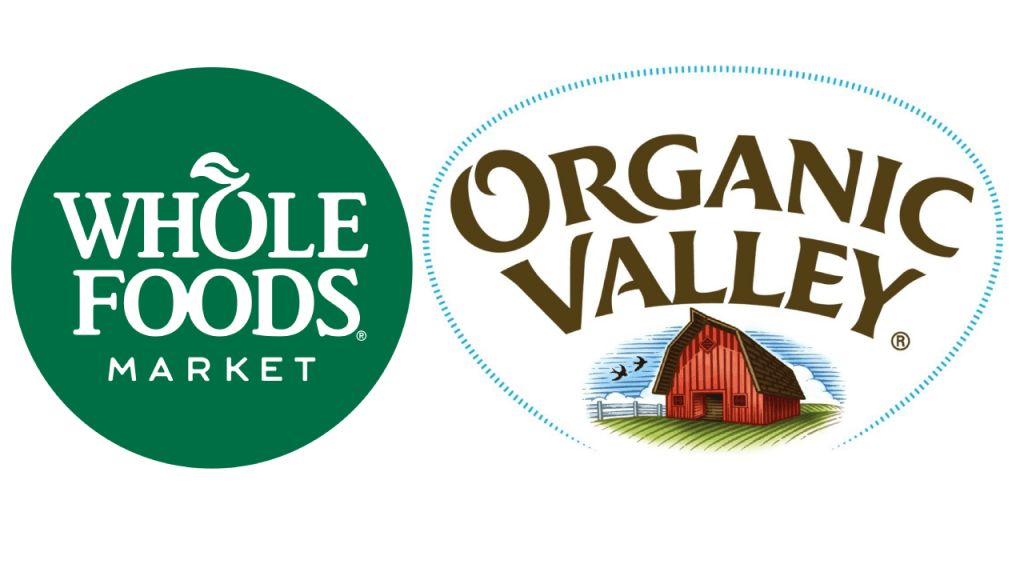 Shapes
They influence the perception of the company's character: a circle is associated with harmony and friendliness, a square and rectangle with stability, and a triangle with dynamics and innovation. For example, Pepsi took the form of the logo so seriously that it paid 1 million dollars for its development. The designer created a round logo based on many concepts, including the golden section, feng shui, and magnetic field theory.
Use the shape not only in the logo but also in the product, its packaging, or advertising. Thus, Doritos chose a triangle for branding based on the shape of the main product, crisps. As a result, the shape became so recognizable that the entire advertising campaign was based on it.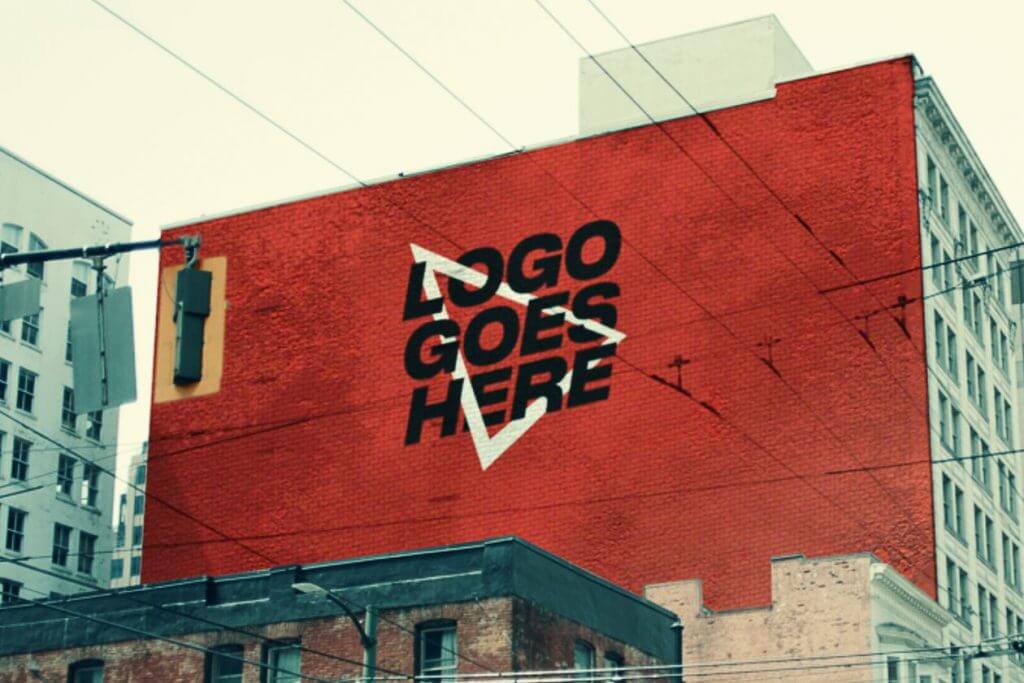 Combine shapes to convey the character of the brand and attract customers' attention. The Field of Plenty logo resembles a classic emblem but the two leaves on the top make it look like an apple. This detail communicates the company's activity and evokes warm emotions.
Fonts
Fonts can also convey the company's personality along with colors and shapes. Thus, retro fonts with serifs create a serious mood (as in the O'Leary's Ale House identity), and minimalistic or handwritten typefaces emphasize a modern and friendly character (as Foodoso).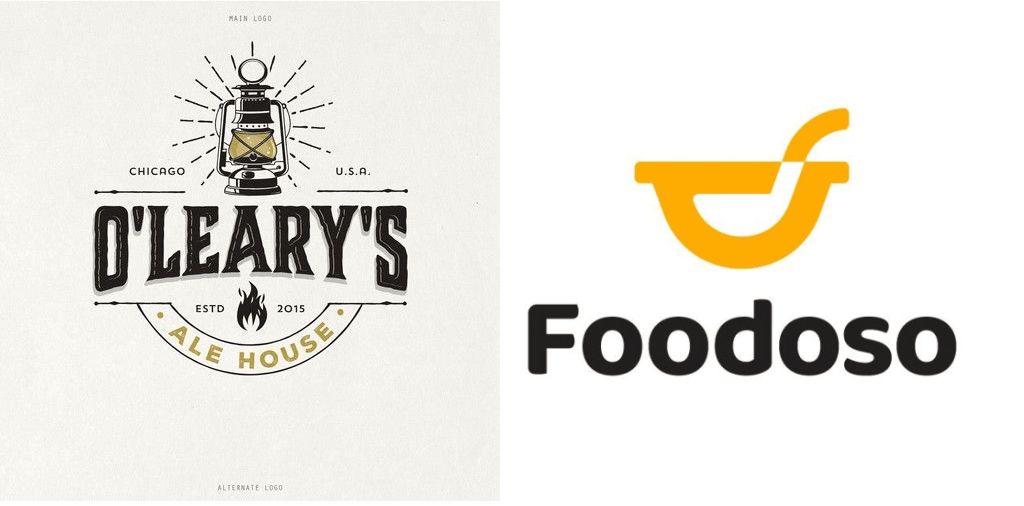 Got confused in the variety of corporate identity elements? No idea where to start? Take advantage of ZenBusiness's online generator. Focusing on the company's name and activity, the service will offer dozens of branding options and visualize them. It will make it easier for you to understand which elements better convey the character of the brand, and choose the right ones.
3. Develop a strategy
When positioning and corporate identity are ready it's time to involve consumers. Start by choosing the main communication channels depending on where you meet your target audience most often (online or offline) and what their needs are (satisfy hunger, entertain, make them healthier). We'll share a few tips to help you promote.
Think of the packaging
The package creates a first impression of the product and helps to distinguish it among many others on the shelf. When developing it is worth considering the following nuances:
Shape. For Butter! Better!'s product the designer developed a package with a wooden lid in the form of a knife, which is convenient to take for a picnic.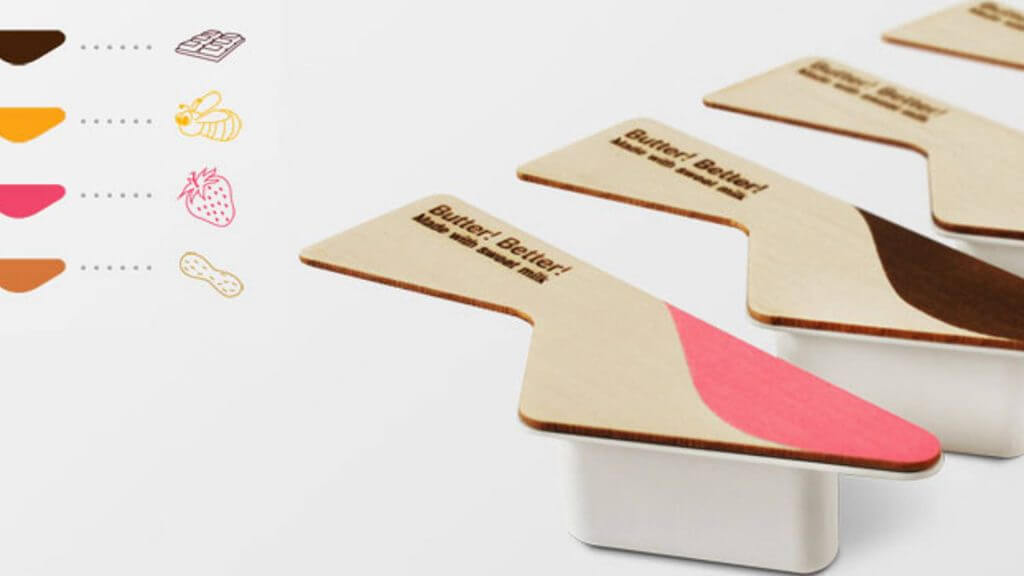 Material.Manufacturing eco-products? Use natural materials. Do you want to transmit warmth and comfort? Make sure consumers don't want to let the packaging out of their hands.
Colors. Plastic boxes with desserts by Quick Fruit look like fruit cut in half, and the color helps to identify the "filling" (green – kiwi, pink – guava, etc.).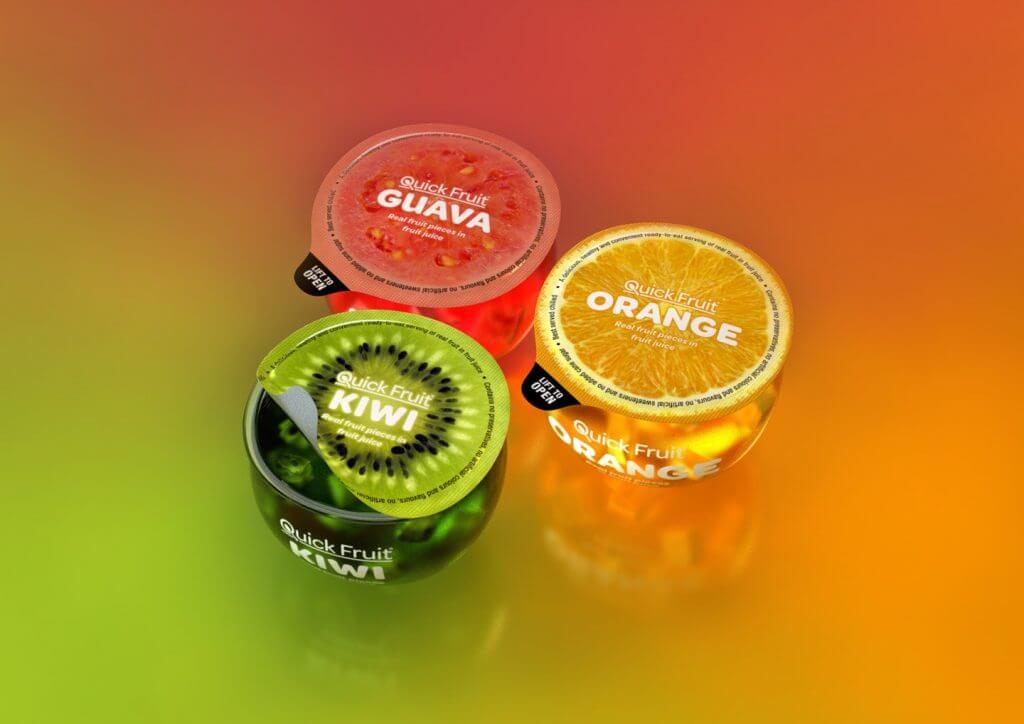 Peculiarities. The Klein Constantia honey pack resembles a beehive, with embossed ridges that look like wooden planks and a slit with a painted bee on its way into the box.
The choice of packaging depends on such factors:
product features: ingredients, shape, and size;
point of sale: will customers be able to feel the package or will they see it on the site page;
product category and customer needs: for example, children will enjoy bright colors and unusual shapes, while travelers will appreciate safety and ease of transportation.
Design the interior
The food branding of an offline store or cafe will tell your customers how you treat the product and service quality. Brand all elements of the interior from the sign and the staff's uniform to cups and menus.
Use the company logo, colors, fonts. The interior of Nick's Pizza, a Brazilian pizza restaurant, is dominated by yellow and dark brown colors, and the menu designed as pizza boards hangs on the walls.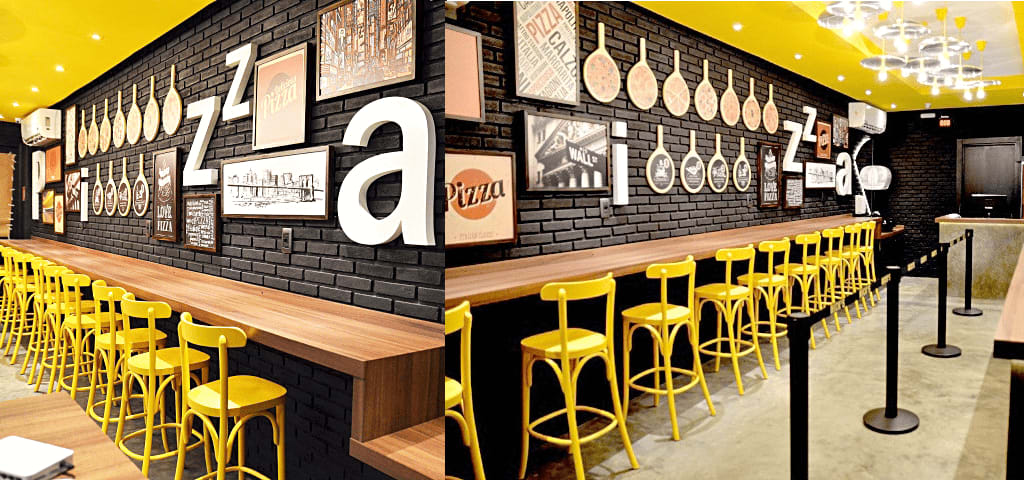 Don't forget about smells and sounds Do not forget about smells and sounds that add to the impression. For example, Starbucks' personnel aren't allowed to use perfume in order not to spoil coffee fragrance. And the playlists for the coffee chain are compiled by a special team that selects tracks that can't be heard on the radio.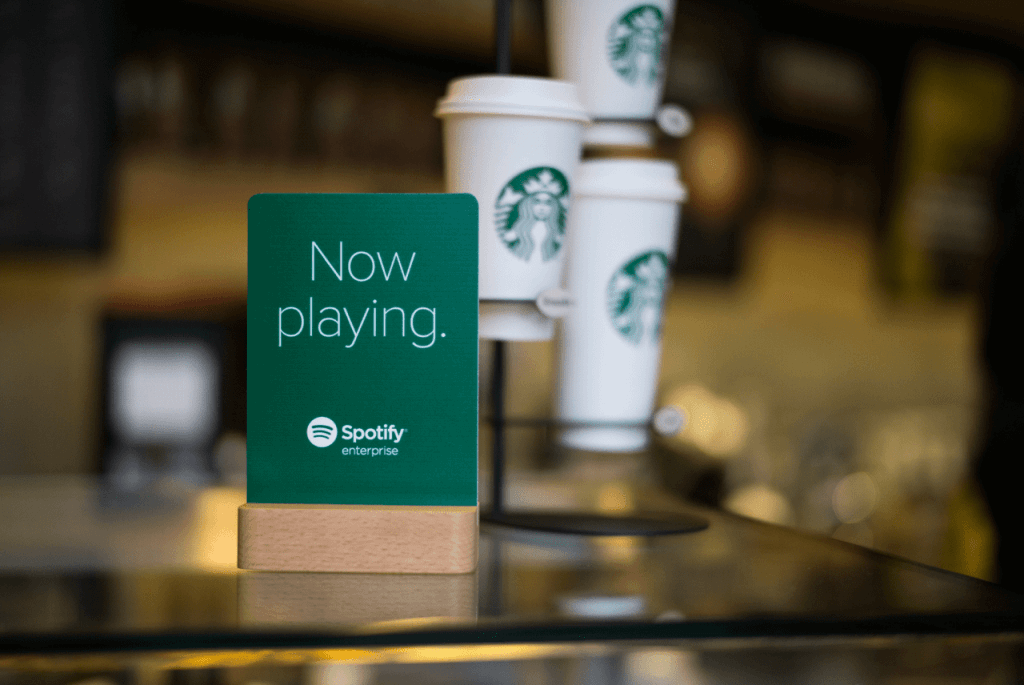 Design your site and social media profile
A website and social media are the main tools for online communication with users. The following criteria are important for the site:
Design. Use the logo, corporate colors, and fonts as the Lune Croissanterie bakery does: the identity of the online page communicates the main message of the brand that croissants are baked with mathematical precision.
Content. Explain briefly and clearly what you can do for your customers, what products you offer, and how they can contact you.
Functionality. Take care of ease of use and convenient navigation.
Social media are an easy way to quickly start a dialogue with your prospects:
choose one to three places your target audience "hangs out" at;
design the profiles: use your logo as a profile picture, write a brief description of what you do, provide links to the website and other social media profiles;
develop a content plan and publish posts regularly.
Invest in photo and video content
Visual content attracts attention faster than texts. This is especially true for social media such as Instagram or Pinterest.
For visual content to work, it must be of high quality. Forget about fuzzy amateur photos. Use a good camera or hire a professional photographer.
Make sure your photos follow the same style. This will create a coherent brand image. For example, the New York ice cream store Ice and Vice uses the same perspective and a dark background for most of the shots.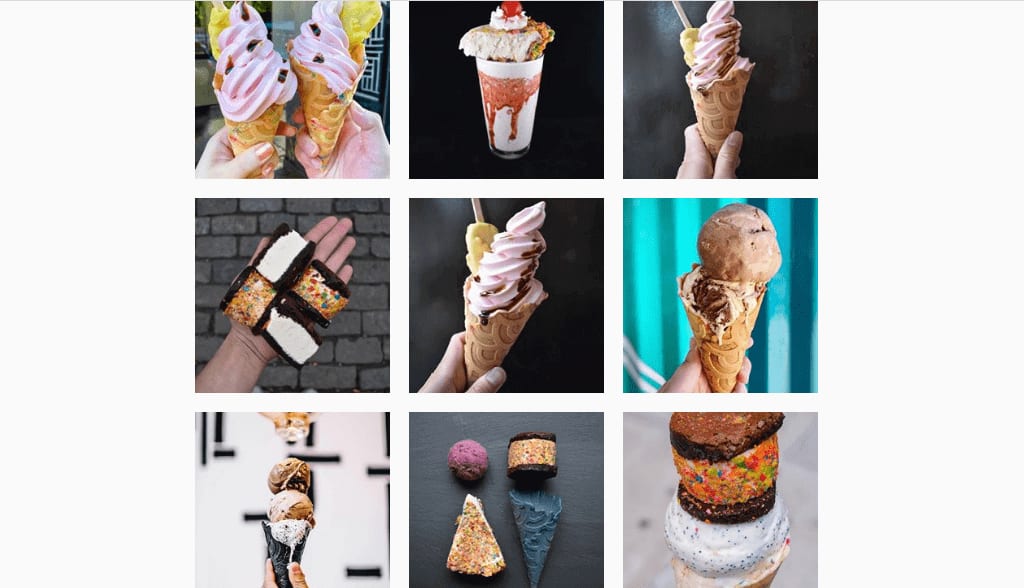 Don't forget about videos. Short videos of your product are an effective way to attract attention. The Peach Mart snack store videos are a great example.
Launch ads
This step will help to reach as many potential customers as possible. Choose the type of advertising depending on the audience's interests and product specifics:
offline promotion: billboards, lightboxes, leaflets, booklets;
online advertising: contextual or targeted;
collaboration with bloggers or other brands: cooperate with people you share the same target audience with.
Summary
The purpose of a food branding strategy is to gather as many loyal customers around the company and the product as possible and create a unique experience that will make them come back. For branding to work, it is important to keep it cohesive: to broadcast the same message at all touchpoints, to keep the same voice of the brand across different communication channels, and to stick to the values you claim.