If you're managing a design team remotely, it's possible to remain just as productive and connected, thanks to modern technology. And that's regardless of location, time difference, and even culture. However, for employees that are switching to a home-based setting for the first time, the changes may come as a challenge.
Is this the case with your design team? If so, it may help to manage them in a way that simulates an office setting somehow. This way, every member of your team still gets the familiar feeling from the working environment they're used to, which may help ease their transition into their new setup.
How To Make Remote Onboarding Feel Welcoming
Onboarding remote workers is a lot different than the traditional employee onboarding process, simply because of the lack of physical interaction. To make up for the gap, employers or team leaders should find ways to get their new members onboard in a more personal way.
Here are some of the best practices we'd recommend:
Hire as a team. If you're tasked with the onboarding process as a team leader, don't handle the entire process by yourself. New members will feel their part in the company better if they see the faces of or hear from the important or elite figures in the business, and of course, the rest of the design team. After they accept the job offer, make sure to introduce them to the rest of the team and discuss what's expected from them as team members.
Assign a mentor. For at least the first few weeks, your new member should be mentored by an experienced member of the team. This will help them get a grasp of the workflow faster, including the company culture as a professional community.
Encourage questions. New hires often have a lot of curiosities. After providing them with all the documents that detail the company rules and their job responsibilities, don't forget to remind them that they can ask questions. Sometimes, new hires are timid when it comes to asking questions. However, to make sure everything is clear and to avoid misunderstandings, questions should be encouraged. If you're not able to answer their questions, refer them to someone who can answer them, or verify them yourself.

How To Collaborate Effectively If Your Team Is Remote
Once you've successfully onboarded your new team members, here are some useful tips you can try to facilitate effective team collaboration remotely:
Invest In Useful Tools And Software
Technology and connectivity are essential in any remote work setting. The right tools and software will help your team members coordinate properly and will help synchronize all your data and work files across every platform.
One example is holding a meeting with the help of video conferencing platforms, such as Zoom and Google Meet. Then, when it comes to collaboration, tools like Asana, Trello, and Slack are the usual preferences of business owners when managing several projects simultaneously. They're great at keeping track of activities and tasks between project leaders and members.
Maintain Open And Interactive Communication
Communication plays an integral role in the effective management of every organization. It's even more critical when remotely collaborating with a group. But it's not only helpful in pitching ideas, designs, and product updates; open communication is also an excellent way to boost employee morale and satisfaction. Teams that consistently communicate with one another can work better in building rapport and establishing cooperation.
To communicate in real-time with your team members and help lead them to success, you can take advantage of live chat solutions and video calling applications. Aside from internet-based tools, it may also be beneficial to maintain at least one traditional communication system open like a home phone or a fax machine for emergency purposes.
Make Data Easily Accessible To The Team
Another challenge of working remotely is making crucial information immediately available to all team members whenever needed. To address this, you can use cloud storage to ensure that all data is easily accessible to everyone from any internet-enabled device. Most importantly, give files and folders names that are easy to identify.
You may also want to run an online notice board where you can post announcements. If you use ones, instruct your team members to turn their notifications on so that they don't miss any important updates. This will also be helpful if you want to reduce the number of team meetings when the details can be condensed into a comprehensive announcement or update instead.
Set Rules And Boundaries
Boundaries are often blurred when it comes to remote work. This is why setting rules and boundaries are also important. If your team has both synchronous and asynchronous tasks, setting up clear boundaries and proper notifications ahead of time will help avoid potential conflicts and misunderstandings.
Suppose your main office runs from nine in the morning until five in the afternoon. Does this also apply to those working virtually? If it does, let your team know that they're encouraged to communicate within those hours only. And if they initiate any interaction beyond those hours, they may not get a response until the following business day.
It may also help to set various communication channels where your team can reach you depending on the urgency of the concern. For example, if they ask for feedback via email, this implies that the issue on the table isn't that important. But if they send you a direct message via Slack or MS Teams, especially beyond the scheduled hours, it should be an important matter that you may have to reply to immediately.
Keep Track Of Your Team's Progress
With your employees scattered across different locations, it will pay to know whether or not they're working on the team's current projects on the agreed schedule. You can monitor their work input by using time-tracking software, such as Hubstaff or Time Doctor. For remote jobs, such tools provide a clear picture of how many hours employees have worked each day and how they're spent.
Alternatively, you can opt for output-based productivity instead, where team members are given deadlines. Then, your employees can work at their preferred time without being monitored, as long as they finish their tasks on time.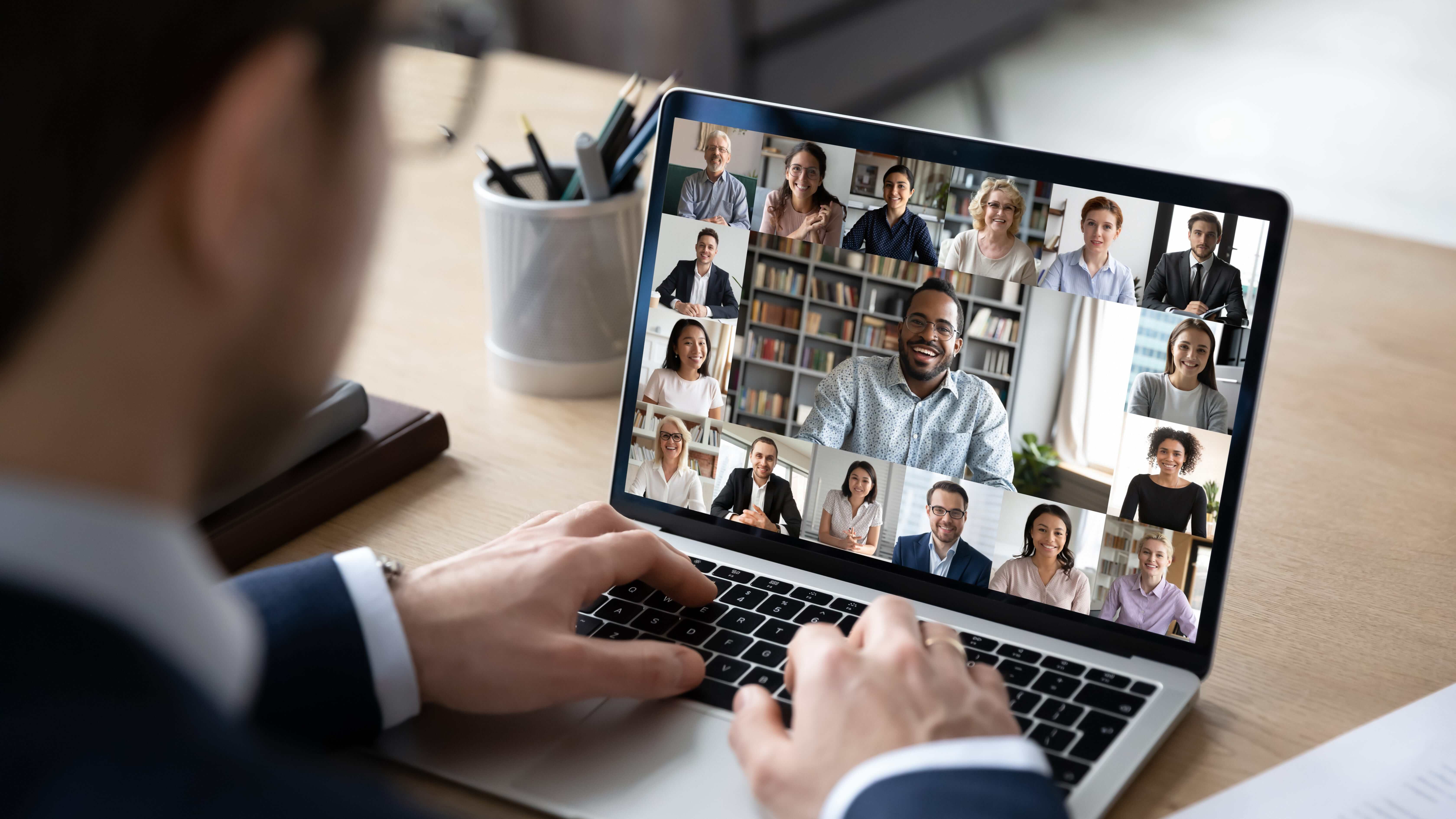 Actionable Steps To Inspire Creativity And Empower Remote Teams
Creativity is fundamental in a design team. But sometimes, even the most creative person can get a slump and feel as if they're drained of their creative juices. If you want your team to be more effective at what they do, you need to help develop and nurture their creativity too.
To encourage creativity and empower your team, you can try these tips:
Brainstorm. Always conceptualize and deliberate new ideas with the design team. For those on a slump, this may help stimulate their creativity.
Listen to suggestions. Be open to a diversity of propositions and innovations within your team. Showing your members that their suggestions are valuable will encourage them to be more involved in the process and will boost their productivity.
Invest in creativity tools. There are tools that your team can use to improve their technical skills in design. Some of these are graphic design apps or software with premium memberships like Canva and the like.
Keep them updated. Encourage your team to stay updated on the latest trends and updates about your team's niche or expertise. For instance, if your team designs websites for customers, your weekly meetings should include the latest web design trends. This may also inspire your team to come up with new ideas, based on these trends, that may be useful for your project.
Share inspirational designs. Schedule some time, perhaps every other week, for your team members to share examples of inspirational designs they've recently come across with. It could be anything from company logos and interior home designs to a game graphics website with an exceptional user interface (UI), or a mobile app with cop-worthy user experience (UX).
To truly empower your team, you should maintain practices that enable them to become independent. This may include cross-training and teaching them methods that will help them decide properly how to resolve issues they encounter without having to rely on you all the time. Empowering your team members will also help them grow professionally, and will turn them into valuable employees that are also assets to the business.
Takeaways
Successful remote collaboration is always possible with the right tools and good leadership. If it's your first time managing a design team remotely, don't be afraid of mistakes as long as you learn from them. You might experience a few hits and misses before your team can perfect remote work. But with persistence, teamwork, and continuous learning, you'll master the process in no time.
Take advantage of modern tools and software, maintain open communication, encourage new ideas, and find ways to foster creativity.
Keep in mind that as a design team, every member plays an integral role that can make or break the success of your projects.
These tips are only a fraction of what you can do to instill teamwork amongst your members. As you and your team encounter new challenges, you'll come up with more solutions and new ideas that will contribute to the growth of not just your team, but the entire business as well.