If you're a web designer, you're probably used to working in coffee shops, coworking spaces, and hotels. Using public Wi-Fi networks goes with the risk of your sensitive data getting into the hands of cyber criminals. A surefire way to eliminate this threat is to use a VPN. Read on to find out what this versatile tool can do for you and how to choose a top-notch VPN service.
What is a VPN?
A new cyber attack on the web takes place every 39 seconds. This means that your device is vulnerable 24/7. Hackers can steal your personal and banking information, including passwords, bank card details, patent data, analytics, etc.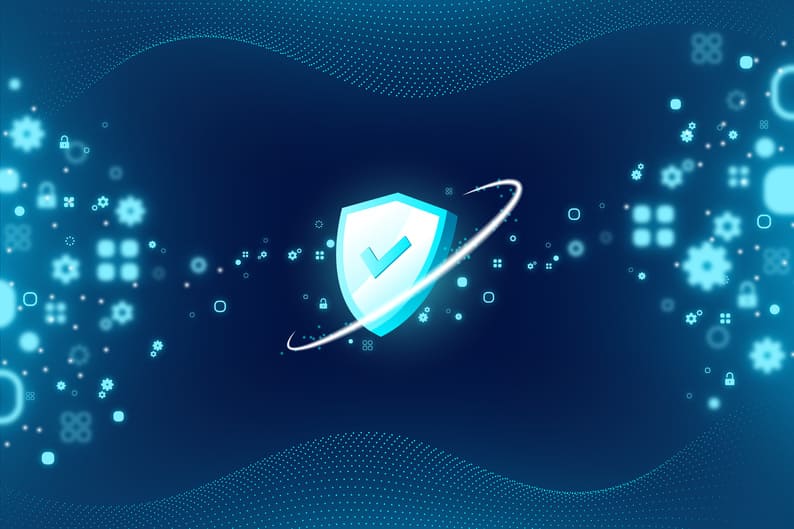 This threat is particularly acute if you're using public Wi-Fi networks because they can be accessed by an unlimited number of people. To avoid the risks, more than 50% of users connect to public Wi-Fi via VPN.
VPN (Virtual Private Network) is an encryption tool that protects your data from cyber attacks. It creates a tunnel between the Internet network and your device. The data that passes through this tunnel becomes inaccessible for both your Internet provider and cyber criminals.
VPN pros and cons
VPN services are widely used by all categories of Internet users, from freelancers, to businesses, to public agencies. Let's examine the strengths and weaknesses of VPN services.
VPN pros
Data protection. Virtual private networks are good at giving cyber criminals a hard time. State-of-the-art protocols encrypt user data in such a way that makes it almost impossible to steal. It's no surprise that 95% of users consider the VPN technology effective.
Privacy. While a VPN can't ensure 100% anonymity, it's perfectly capable of protecting your sensitive data and hiding your browsing history.
No more restrictions. It's not uncommon that users are denied access to certain websites and apps based on their geographic location or due to censorship reasons. On top of that, major streaming services like Netflix, Hulu, and Amazon Prime Video offer varying content for users from different countries. With a high-quality VPN tool at hand, you can forget about these annoying nuisances.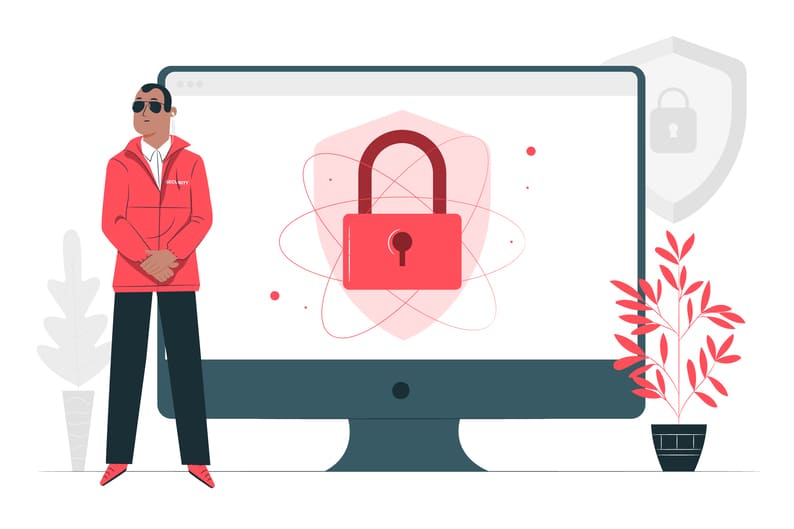 VPN cons
Subscription costs. Nowadays most Internet browsers come with free VPN extensions. However, the problem with such tools is that they can't guarantee safety or glitch-free operation. If you need a trustworthy VPN, we recommend using a paid service.
Slow Internet connection. A working VPN service may slow down your Internet connection or make it less stable. To avoid this kind of problem, you need to choose a good VPN provider. Read on to find out how to do that!
3 reasons why web designers need a VPN
Imagine the following situation. A web designer is working on a client's website from a coffee shop. They have access to confidential information about a new product that will be released next month. Since the designer is using an unsecured public Wi-Fi network, this information may easily end up in the hands of cyber criminals. The data leak entails serious financial and reputational losses for both the client and the contractor.
The scenario described above is very common. Web designers do tend to work remotely while using public Wi-Fi networks. The first reason for using a VPN is the possibility to work in a safe, stress-free environment and protect your sensitive information.
The second reason is that a VPN allows you to bypass access restrictions based on your geographic location. This is especially important for designers who work while traveling. While a certain website may be freely accessible in Country A, it may be blocked in County B. With a reliable VPN, you'll be able to access any site wherever you are in the world.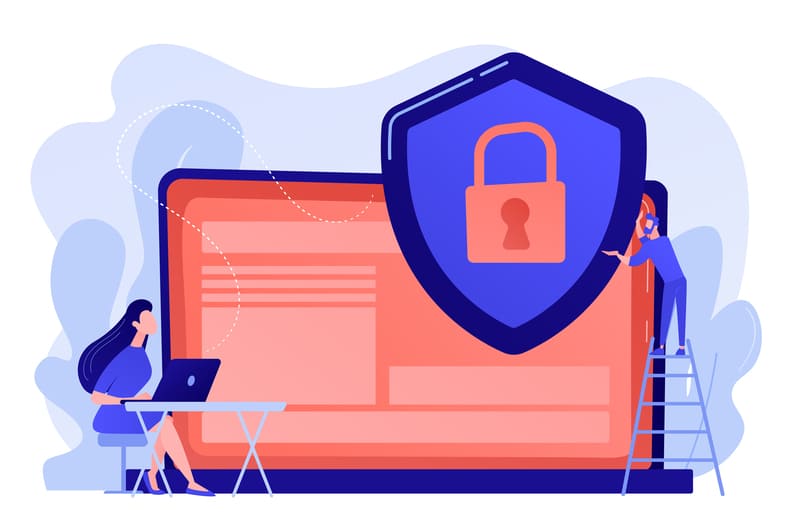 The third reason has to do with being able to handle competition. If you're a web designer who's also doing marketing research, you absolutely need a VPN to be able to work safely and protect your findings from dishonest competitors.
7 criteria for choosing a top-rated VPN provider
The choice of VPN services nowadays is stunning. One way to find out which tool suits you best is to read user reviews. Plus, we've put together a checklist for picking a best-in-class VPN service.
1. Encryption technology. The encryption protocol used in a VPN determines its ability to protect your data from cyber attackers. Go for VPN services powered by OpenVPN, IKEv2, and other state-of-the-art technologies.
2. Safety. Choose a VPN provider that prioritizes its users' online safety and never tracks their browsing activity.
3. Availability. Find out where the VPN provider keeps its servers to make sure it operates in the countries from which you're working.
4. Speed. Slight drops of speed are normal when using a VPN. However, if you're experiencing major problems with your Internet speed, it's a sure sign that you need to switch to a better VPN provider.
5. Versatility. A high-quality VPN works smoothly across all types of devices, whether it's a PC, laptop, smartphone or tablet. Make sure your selected VPN tool can be used across multiple devices simultaneously and supports your favorite operating systems.
6. Subscription plans. Compare different VPN services based on their price-quality ratio. Choose a tool with a free trial period to be able to test its safety and effectiveness.
7. Ease of use. If a VPN offers a poor user experience, it no longer matters if it has an endless list of useful features or top-level safety protocols. A good VPN service must have an intuitive interface and competent, easy-to-contact customer support.
Top 5 VPN services
VPN providers offer different subscription plans, data protection levels, Internet speed, geography of access, etc. Before proceeding to choosing the right tool, think about what things are important to you specifically. It can be a wide range of functionalities, user-friendly app, 24/7 support, and so on. Let's take a look at some of the most popular VPN services.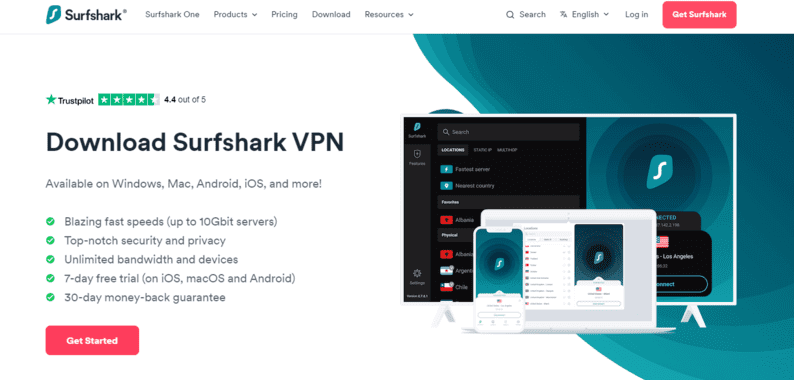 1. Surfshark. This VPN tool boasts plenty of strengths. It's compatible with all major operating systems and works on an unlimited number of devices. Plus, Surfshark has no bandwidth limits. The provider boasts about 3,000 servers across 65 countries which means you can use this service worldwide. Surfshark has a free 7-day trial for new users. Users who have already purchased a Surfshark subscription on this website can benefit from a 30-day money back guarantee.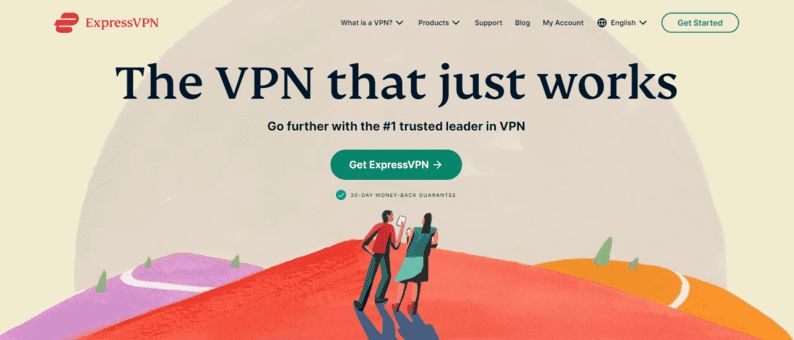 2. ExpressVPN is powered by more than 3,000 serves across 94 countries. The only drawback is that the number of device connections is limited to five. Among the advantages of ExpressVPN, we can outline cutting-edge encryption protocols, steady Internet connection, ease of use, and regular updates.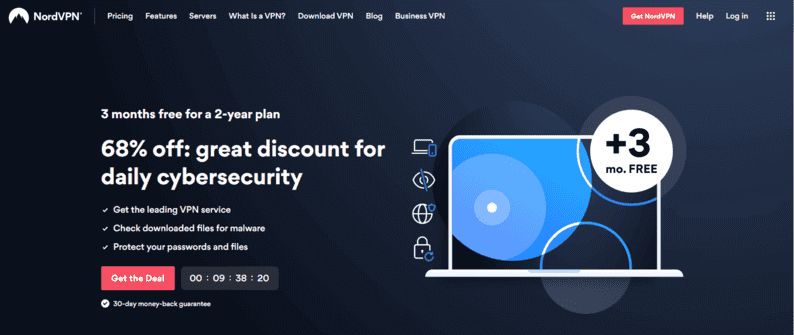 3. NordVPN. The impeccable operation of this VPN tool is ensured by over 5,000 servers across 60 countries. Nord VPN is praised for its fast speed and unparalleled security levels, including the famed Double VPN technology. The service works across all operating systems and can cover up to 6 devices at once.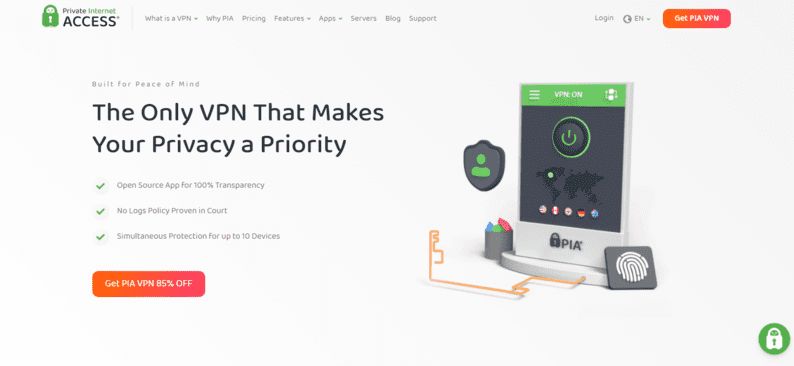 4. Private Internet Access. This VPN provider has a staggering 10,000 servers across 84 countries. The tool employs top-of-the-list security protocols and can be used on 10 devices at once. One thing that makes Private Internet Access stand out is its open source code that allows any user to test the tool before buying a subscription. At the same time, some users are complaining that the service slows down Internet speed.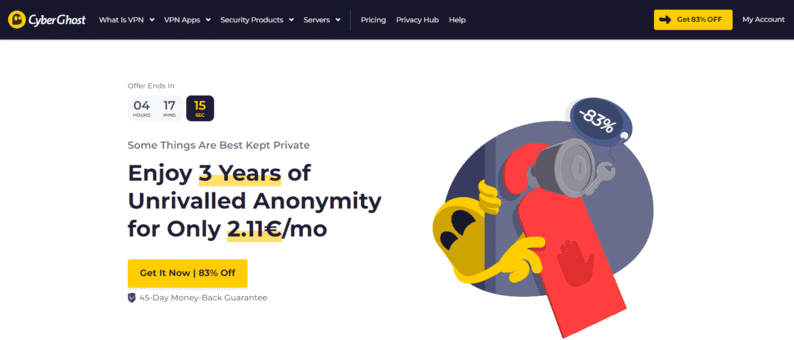 5. CyberGhost. This VPN service operates on 8,000 servers located in 90 countries. CyberGhost is a fast and multi-functional tool. However, its subscription prices are among the highest in the industry.
Final word
VPN is a must-have online security tool for anyone who is vulnerable to cyber attacks, including web designers. Make a list of characteristics that your ideal VPN tool must have. As the next step, scan the existing offers and choose the best VPN for your business needs. Also, it won't hurt to use a free trial to make sure the service delivers a stellar performance just as promised.