What is New York's LLC publication requirement?
by
Team ZenBusiness
- October 25th, 2019 04:16 pm
One of the many things that draw people to the state of New York is its rich history. So, perhaps state lawmakers are giving a nod to that history by still requiring limited liability companies (LLCs) to announce their formation in an ancient medium called "newspapers." New York's publication requirements for starting an LLC may seem daunting, but ZenBusiness's specialists in business formation (and archeology) are here to guide you.

New York is one of the few remaining states still requiring a newly created LLC to publish a formation announcement in two newspapers once a week for six consecutive weeks. The law is a throwback to a time when newspaper ads were the best way to inform the public of such things.

But, old-fashioned or not, the law is clear that LLCs that fail to comply within 120 days of formation could have their ability to conduct or transact business suspended. Although the law goes on to say that contracts and the liability shield will remain intact, we highly recommended that all new LLCs in New York follow the mandated law to remain compliant, limit their risk, and maintain their ability to do business.

The reason we offer help with this publication process is that it requires coordinating with the New York county clerk, newspapers, attorneys, and the Department of State, all of which can quickly become complicated. But when you hire us to help you, we act as your agent to manage all these steps and secure the ultimate prize for you: the Certificate of Publication.

Benefits of ZenBusiness's service
It's true that you can undertake this process yourself (though you may also have to consult a lawyer depending on the complexities of your business), here are the benefits of letting us do it for you: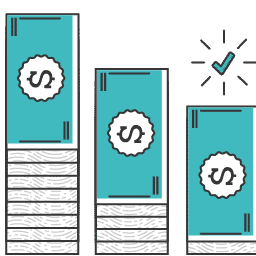 Keeps Your Costs Low
Counties such as New York, Bronx, and Queens can have publication fees well over $1000. But our relationships allow us to work through the counties and newspapers that offer the lowest fees possible for your certificate, saving you on those hefty costs.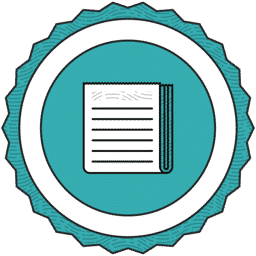 Ensures Compliance
Once your business is formed, you have 120 days to meet all the publication requirements and deliver the Certificate of Publication. We make sure you meet all the legal requirements in this time frame to keep your LLC compliant.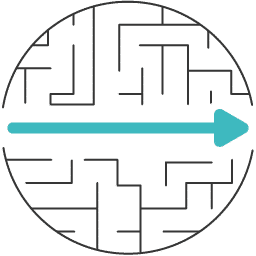 Simplifies the Process
Rather than having to coordinate across the county clerk, newspapers, attorneys, and the state to publish on time and meet all requirements, we take care of all that for you so that you can spend more time on the parts of running your business that are more enjoyable.
The publication process explained
Here's a breakdown of how the certificate of publication process works:
File your LLC with New York. If you haven't formed your company, then you will need to file your LLC in New York. The process can take up to 2 weeks and will require you to cover the $200 state filing fee.
Contact the County Clerk office to meet the publication requirement. Once your LLC is formed, we contact the County Clerk to provide your company information. The County Clerk then chooses one daily and one weekly newspaper to publish your ad in.
Publish in two newspapers to receive an Affidavit of Publication. Once we have met the requirement to run your ads in two newspapers for six consecutive weeks, the newspapers will provide us with separate Affidavits of Publication.
Deliver a Certificate of Publication to the Department of State. We deliver a Certificate of Publication—including the Affidavits of Publication and additional filing fee—to the Department of State to meet your legal requirements.
The Department of State processes and delivers your Certificate of Publication. Once the state receives the certificate, it usually takes them seven business days—plus mail time—to process your certificate and deliver it back to us.
Final Costs
When you combine the New York county fees, newspaper advertising rates, and certificate filing fee, the total costs typically range from $600 to $1200. It's not always cheap to do business in the Empire State, but ZenBusiness uses the special relationships we have in place to keep your fees and advertising rates as low as possible.
See our New York Publication options if you're ready to form your New York LLC or want more information about our New York LLC Certificate of Publication service.
Get the services and expert support you need to form, run, and grow a successful business!