How to Start a Successful Art Business: A Complete Guide
It's time to transform your creative talents into a source of income! Here we're talking about not only selling artsy stuff like paintings or sculptures. The definition of art business is much wider. This term refers to any creative form of entrepreneurship, from photo restoration to cake decoration.
This comprehensive guide contains the best art business ideas, the main steps for starting an art business, and a bunch of inspiring examples. Are you ready? Let's get your creative juices flowing!
Art business ideas
When running an art business, you're making money on your creative activities. You can be selling artworks, training employees, organizing events, etc. Art business covers a myriad of occupations, from cooking to songwriting. Let's take a look at some smart ideas for an art business:
drawing and painting;
sculpting;
interior and landscape design;
handmade home decor items (candles, soap, pillows, blankets, etc.);
printed art items (postcards, posters, notebooks, etc.);
clothes and accessory design;
tattoo art;
story writing;
baking;
digital design (branding, website construction, app development, etc.);
art studio rental;
professional training, e.g. masterclasses on fixing blurred photos, baking, novel writing, etc.
Steps for starting a successful art business
How do you choose the right niche for your business? How do you monetize your hobby? How do you set fair prices for your products or services? Let's address each of these questions one by one.
1. Pick a niche
Start with analyzing your business's potential and market situation. Your ideal niche lies where the two of these factors overlap. To pick the right niche, you first need to answer the following questions.
What art activities resonate with you? Consider the niches that are easy to monetize, niches that you consider yourself an expert in, and niches that you feel passionate about.
What products are popular in each of your selected niches?
Study last year's sales statistics for the niches that you find promising.
Scrutinize market trends to identify the most popular products within each niche.
Find out the average price per item/service.
Make a table with the best niches and their business potential. Compare the options and choose your ideal niche.
2. Develop a positioning strategy
Study the market by examining your competitors and target audience. Think about the place your business is going to take up in the niche.
A target audience comprises your potential customers. Make a detailed profile of your average customer that would contain the following information:
age;
gender;
social status;
level of income;
life style;
interests;
needs.
Your competitors are businesses that are offering the same products and/or services as you. Search for similar businesses in your niche on social media and Google. Make a list of your main competitors while paying attention to the following things:
competitiveness;
positioning;
pricing policy.
Based on this analysis, come up with your unique selling proposition. What makes your product or service better than similar offers? What is your competitive advantage?
3. Create a smart branding
Branding refers to how your business represents itself visually. A company's brand identity comprises a bunch of elements, including a unique logo, colors, fonts, patterns, etc. These elements can speak volumes of your business, helping your target audience separate you from the rest.
There is more than one way for developing a clever brand identity. You can do that yourself in graphic editors or you can rely on the skills of a professional designer. Alternatively, you can use dedicated brand identity constructors. Here is a piece of advice: be sure to stick with the same visual style across all touch points with your target audience, from business cards to social media pages.
4. Set your prices
A product price is made of production costs and labor costs.
Start with calculating how much it costs you to produce one item. Depending on your niche and business specifics, your production costs may include:
materials;
equipment and software;
facility rental;
transportation;
training;
contractor fees;
shipping;
payroll.
Calculating labor costs is a more tricky task. Labor costs depend on a variety of factors, including your level of experience, skills, reputation, market positioning, competitors' prices, average income of your target audience, etc.
The easiest way for determining your labor costs is by calculating your hourly rate. To do this, you need to divide your desired monthly income by the number of working hours in a month. As the next step, multiply your hourly rate by the number of hours that it took to produce one item.
5. Choose effective promotion channels
How are you going to promote your brand? Pinpoint several online and offline platforms to put your business out there for everyone to see.
Website. A website is the main promotion platform that can provide customers with all the necessary information about your business, including your portfolio, prices, contacts, online shop, blog, etc.
Social media. Build presence on the social media platforms which are popular with your potential customers and offer a good opportunity for presenting your products in the best possible light. For example, if you're selling paintings, sculptures, photos, jewelry, etc., be sure to use platforms for visual content, such as Instagram, Pinterest, and TitTok. For service-based businesses, the best platforms include Facebook, LinkedIn, and Twitter.
Marketplaces. It's a good idea to benefit from major ecommerce marketplaces, such as Etsy, Amazon, Ebay, and Aliexpress. Choose the platforms that are commonly used by your target audience.
Offline events and sales points. Explore the possibilities for showcasing your products at local fairs, markets, exhibitions, festivities, etc. The best thing about offline sales channels is that you can communicate with your customers in person and find out what they need first hand.
6. Register your business
Before registering your business, you need to get acquainted with some legal aspects of entrepreneurship.
Choose the right organizational structure of your business. What form of business you choose depends on the country where you're registering нour company, number of employees, and other factors.
Get a license. To engage in some types of art business activities, you need a special license. Be sure to check with your local business registration office to find out more about licensing.
Websites of successful art businesses
Looking for some inspiration that would push you forward? We've put together a list of some stunning websites used by art businesses. Be sure to give them the attention they deserve!
MOAT: Digital design
Experts in branding and website design, the MOAT team have used their own website to showcase their skills. Clean and minimalist, the online platform makes an instant impression on the visitor.
Once you open the homepage, the first element that catches your attention is the company's products placed against a blue background. In the upper left corner of the page, you can see a small company logo. In the upper right corner, there is a concise hamburger menu. When you point a cursor at the three horizontal lines, the menu opens up showing you the website sections.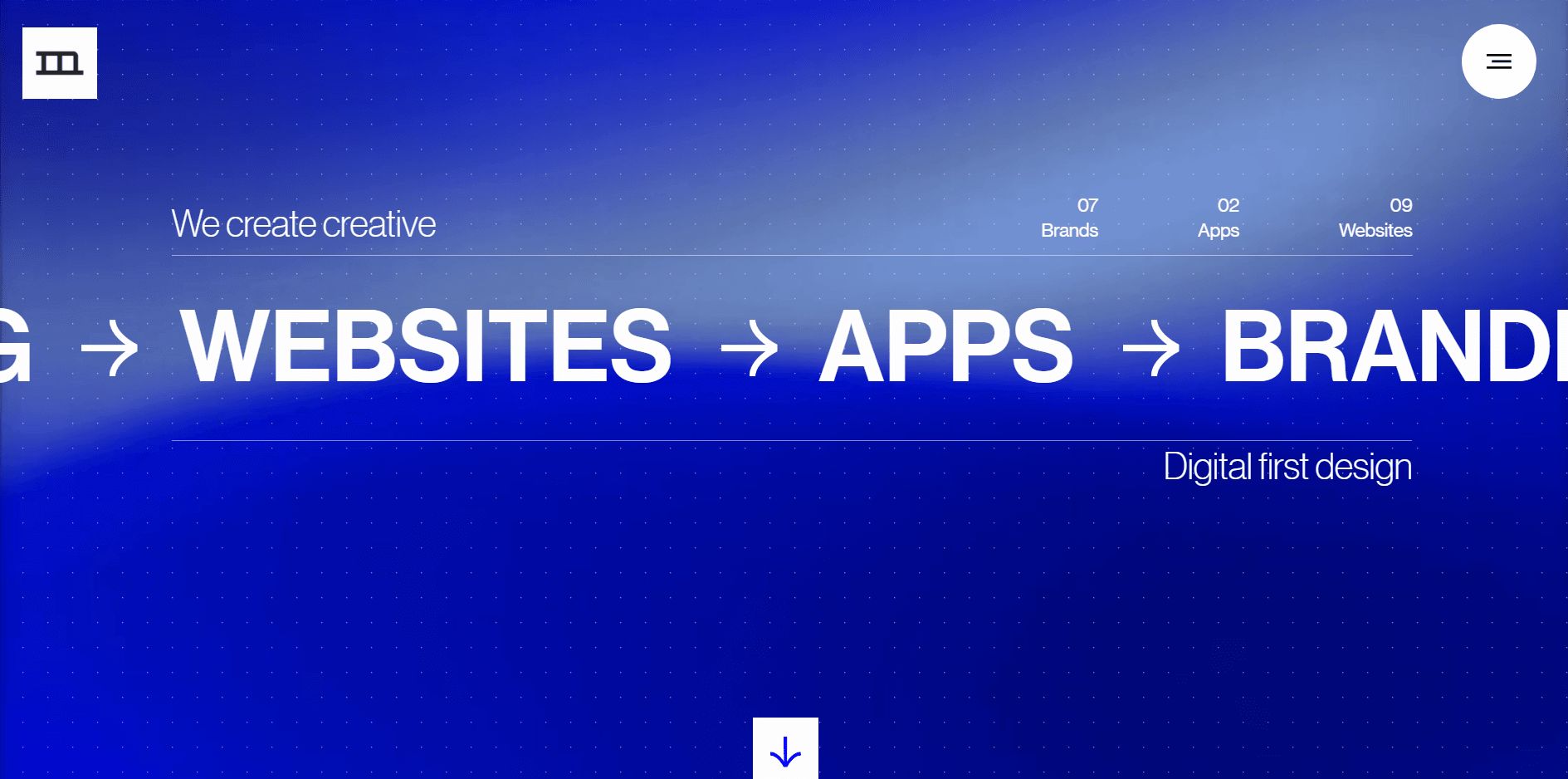 Ann + Joy: Designer jewelry
Since the platform is basically an ecommerce store, it's focused on ensuring a smooth user experience for shoppers.
On the main page, you can see vibrant photos of beautiful jewelry items. By clicking on a photo, you're taken directly to the online store. Click the top menu to choose the product category, e.g. Earrings, Collars, Bracelets, etc. Customers who prefer shopping on major marketplaces are invited to explore the brand's page on Etsy.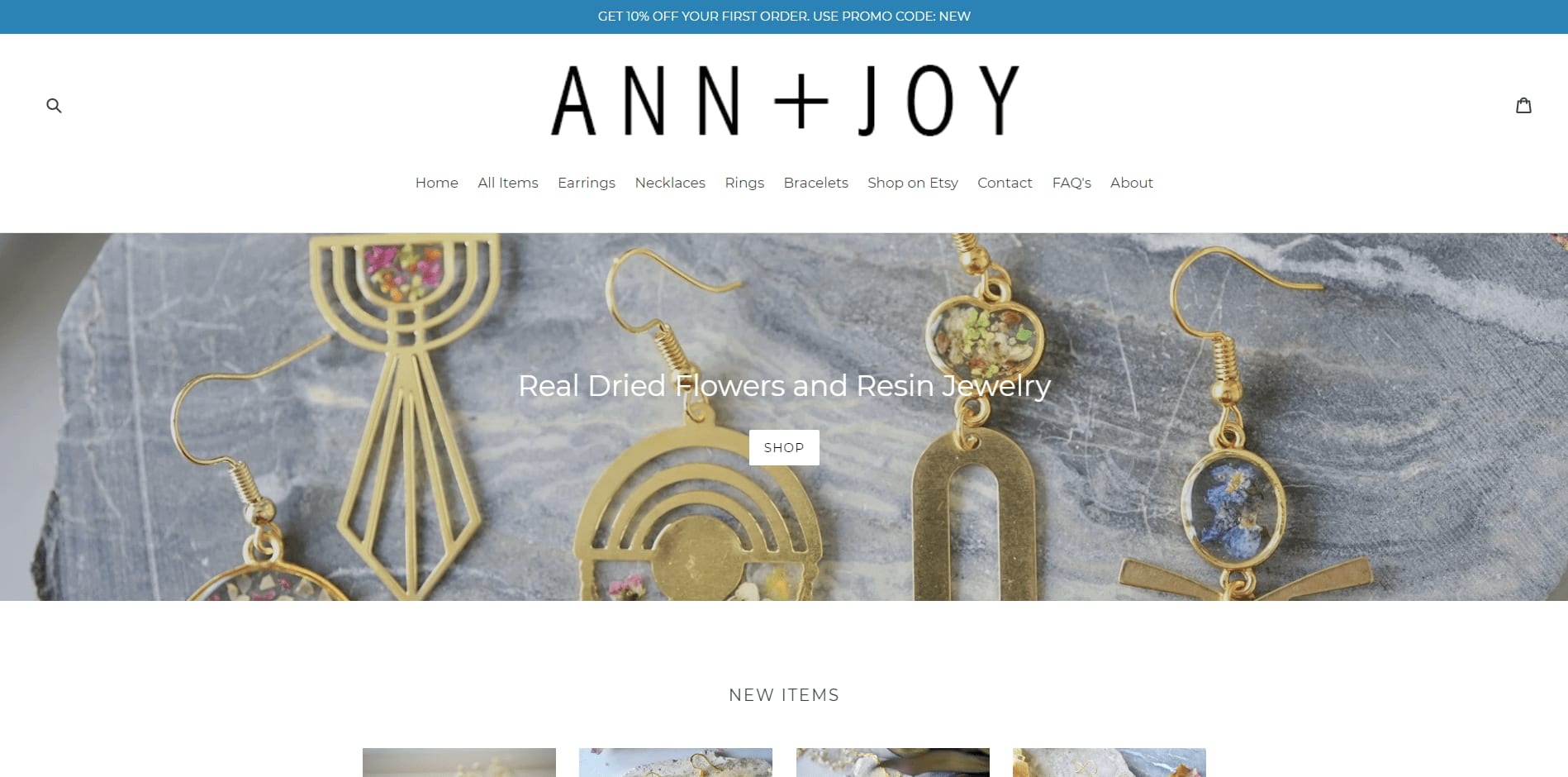 Benjamin Hardman: Photography
Passionate about photographing the magnificent nature of the North, Benjamin Hardman came up with a website that gives justice to his unusual occupation. The photographer's website stands out through its cold colors and minimalist design.
The main page is dominated by a large photo. Concise and unobtrusive, the menu doesn't draw a visitor's attention from the rich visual content. The website also has an online shop where you can purchase Mr. Hardman's works on the spot.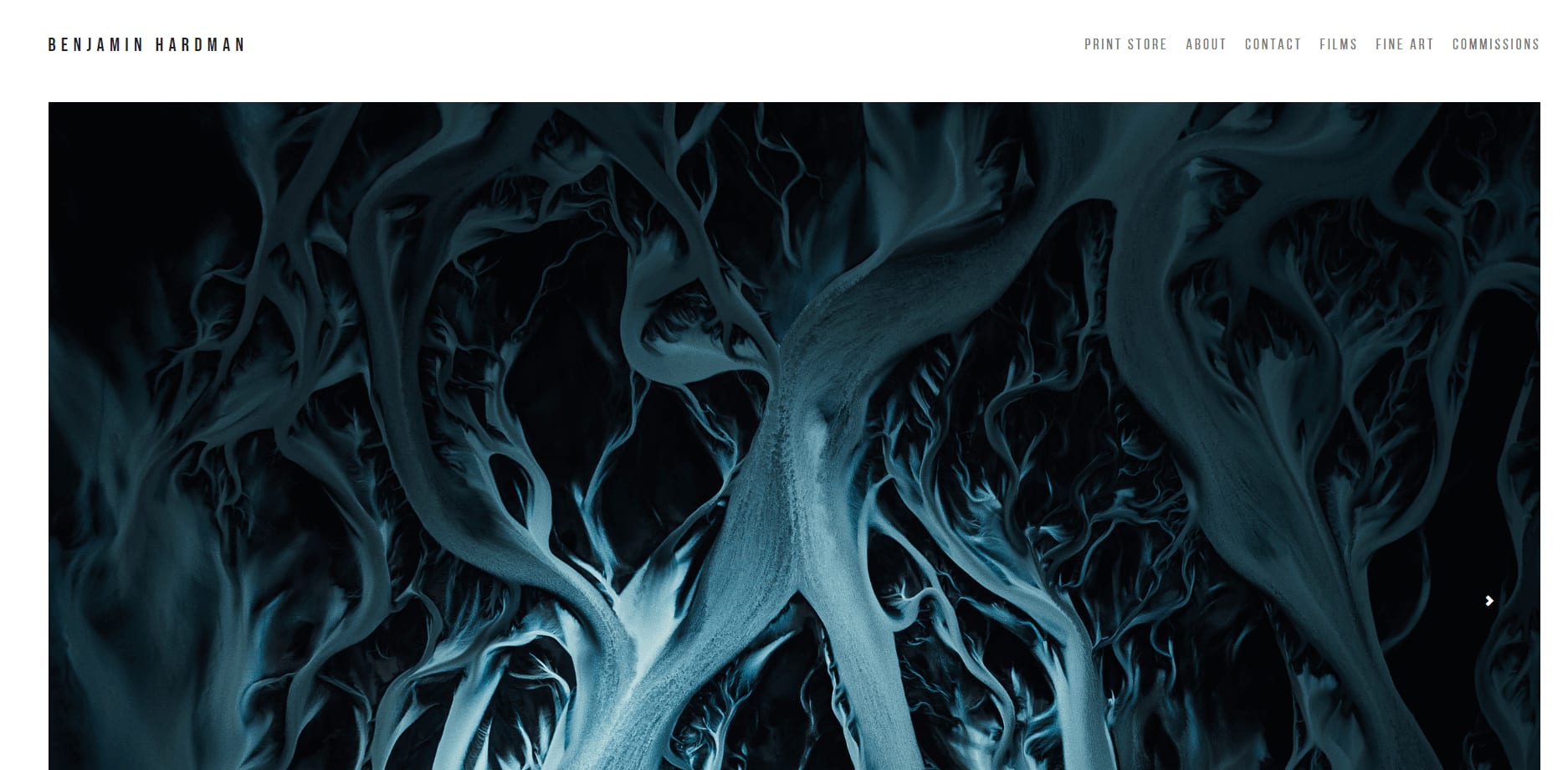 Sugar Geek Show: Cake baking classes
It's easy to see that the website is actively using free and useful content to attract as many leads (potential customers) as possible.
The main page features articles with delicious recipes and smart baking tips. In the side panel, you can see social media buttons and calls to action. Another eye-grabbing element is the photo of Liz, the talented cake decorator and founder of the online classes. You can click the link to learn more about Liz and her sweet passion.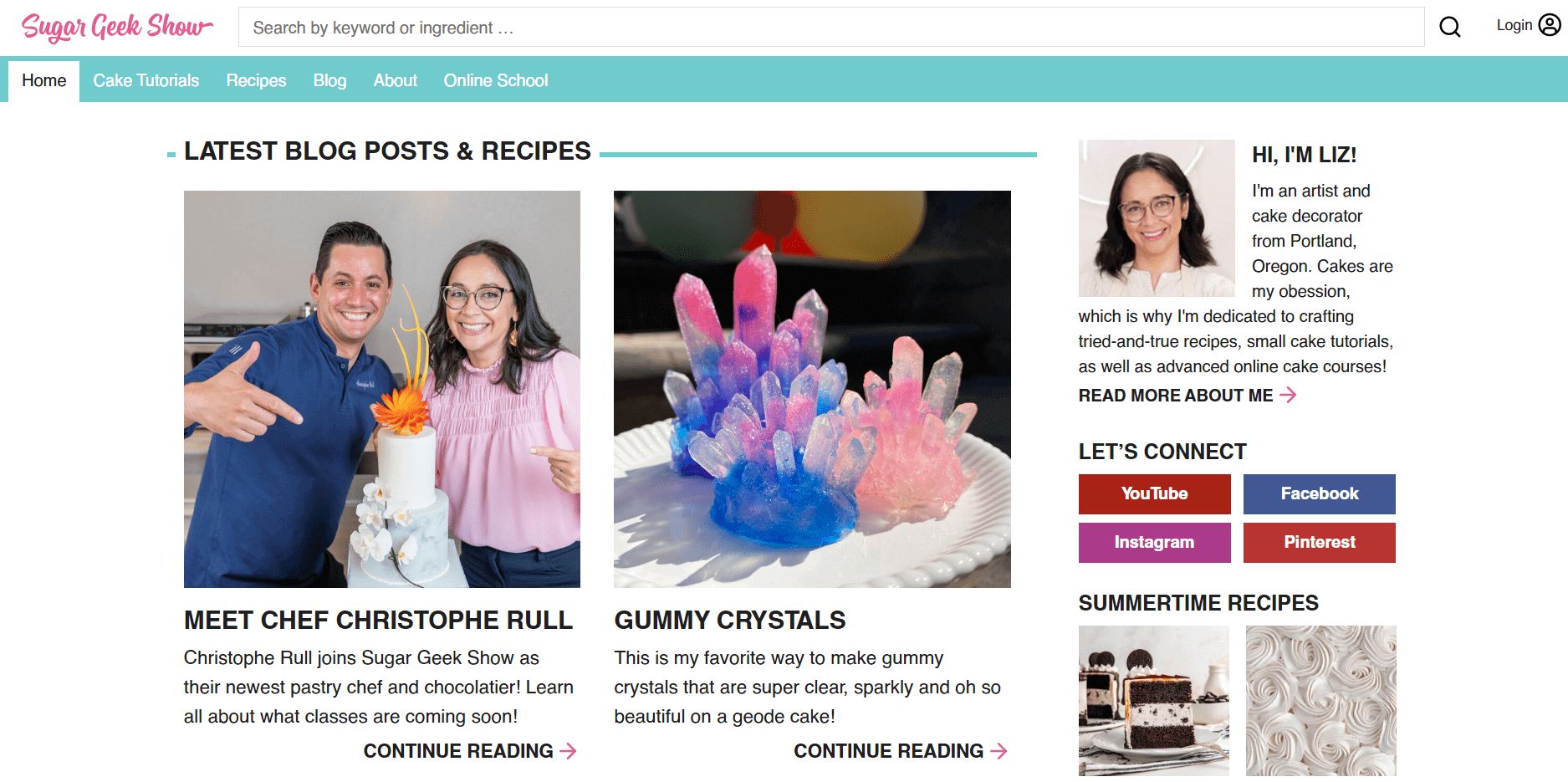 Station 16: Art gallery
Serving as an ecommerce store, the website features alternating photos of stunning artworks. Each photo features a short product description and call to action ("Buy", "Get it now!", etc.).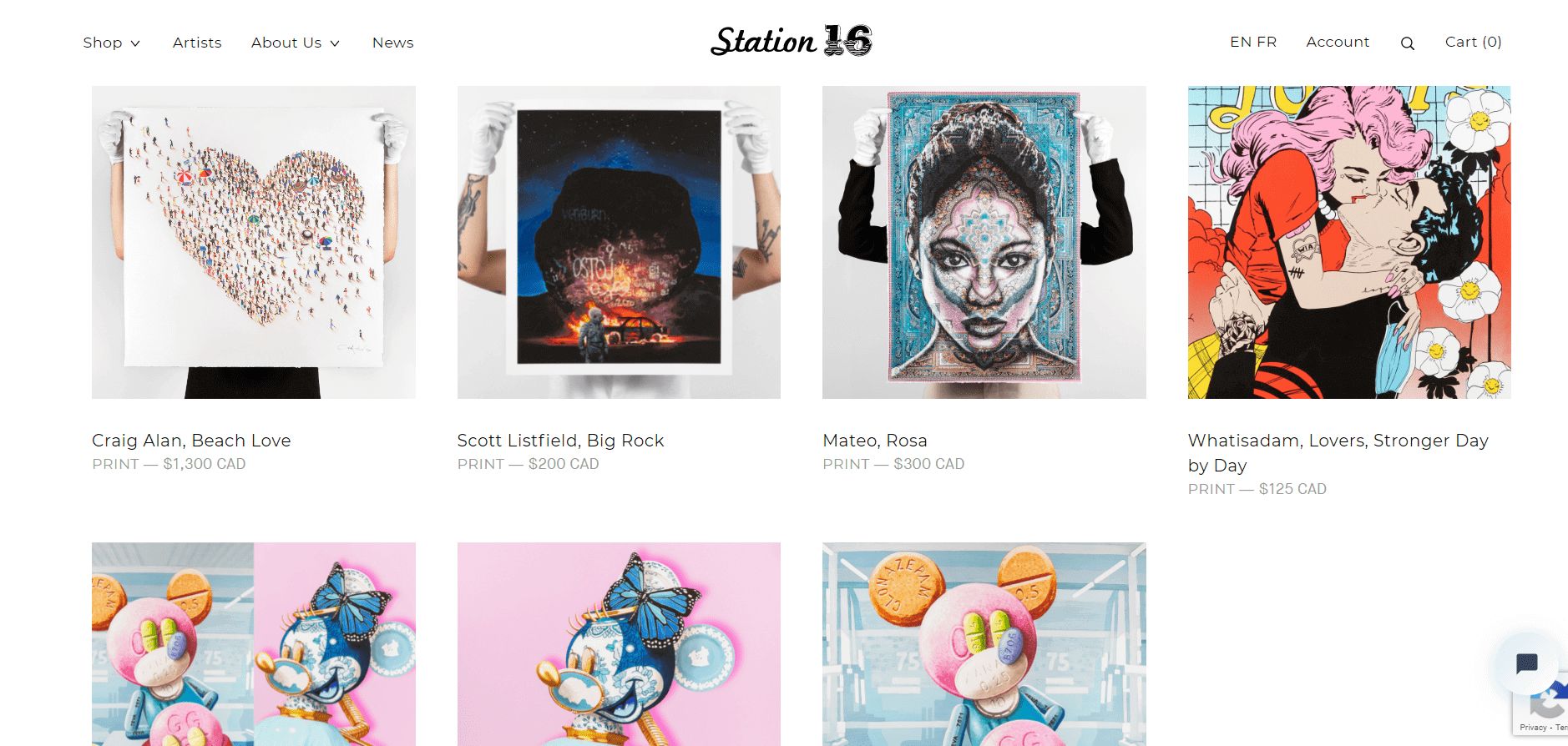 Vellabox: Handmade candles
Designed in delicate pastel colors, the website emanates warm and peaceful vibes, creating a homely atmosphere. On the main page, your attention is instantly grabbed by the mesmerizing photos of handmade candles.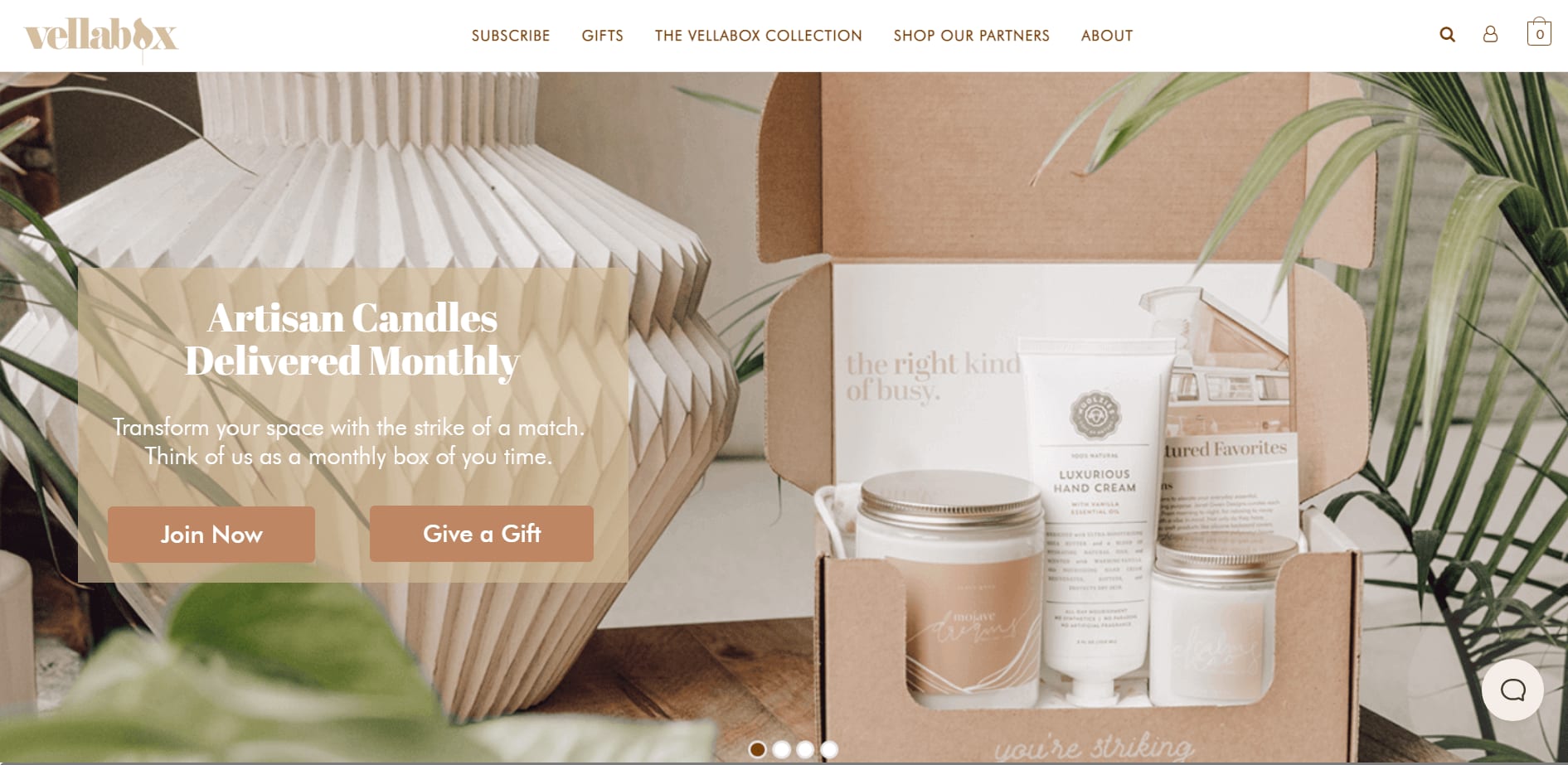 Mario Radev: Film director, animator, and illustrator
Mario Radev is mainly using his website as a portfolio. The online platform imitates an Instagram feed. Every time you hover a cursor over an artwork, its name pops up. To read the description of a drawing or sketch, you need to click on it.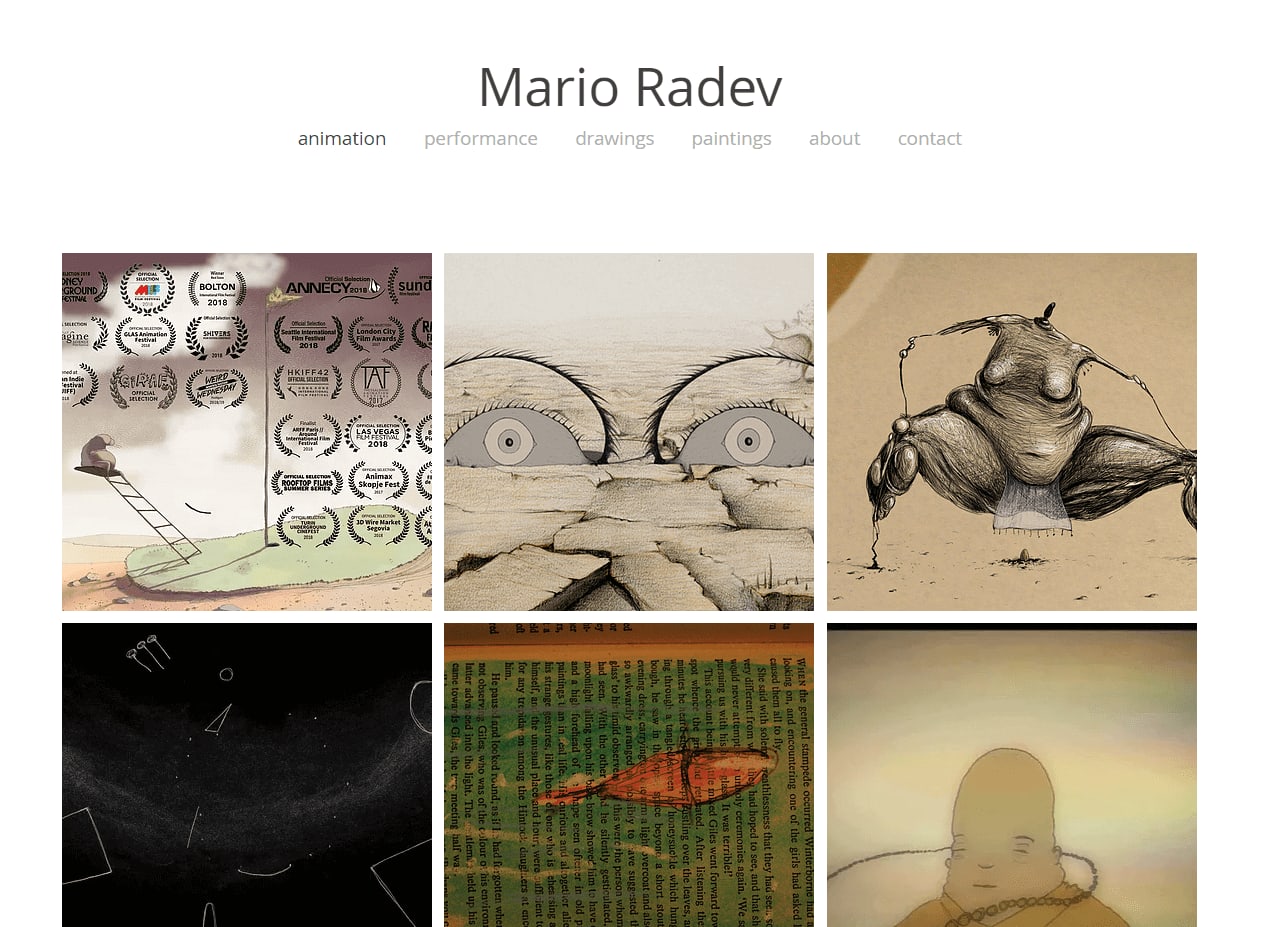 Wrapping up
The myth of "the starving artist" is a thing of the past. If you have a creative hobby, why not turn it into a side hustle or even a full-time occupation? Think about which of your artistic skills you can monetize and what value you can offer to your potential customers. As the next step, choose one or two promotion channels to put your talent out there and reach out to a wider audience.