Contents:
1.Graphic design in Japan
2.Graphic design in China
Do you feel inspired to craft a logo but don't know where to start? Start with a nationality! Yes, your graphic design can belong to any world culture. Educate yourself on the graphic traditions of different nations and choose the country whose visual code fits your brand personality. In this article, we'll explore the graphic design of two major Asian countries – Japan and China.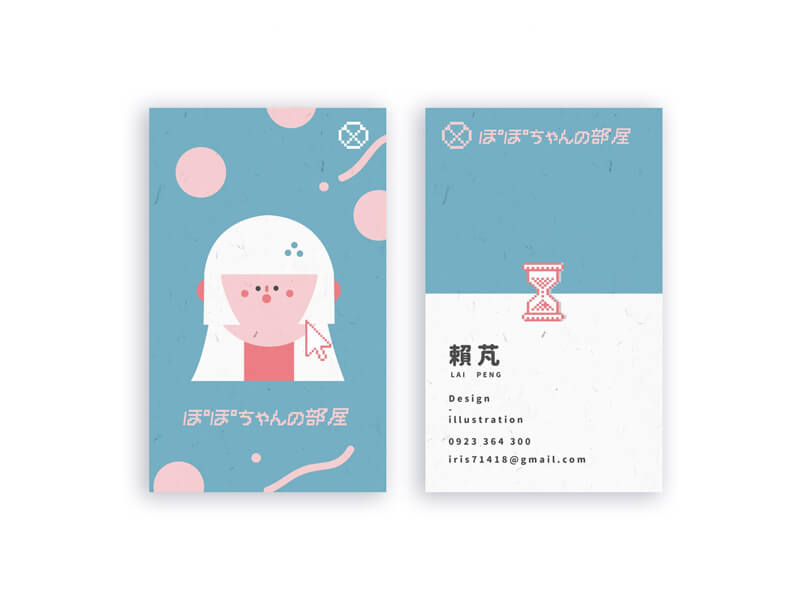 Graphic design in Japan
The Japanese design has a few peculiar features that make it unique and instantly recognizable. It's characterized by contrasting colors, hyperbolas, and animations. Japanese design is known for its ability to bring together modern trends and traditional concepts.
If your business has to do with sushi, anime or manga, be sure to incorporate the Japanese motives into your visual brand identity.

Gradients
Japanese graphic design is filled with smooth transitions between shades and colors fading into transparency. Gradients are good at rendering the familiar hues more dynamic and deep. Take a look at the staggering union of gradients and animated hieroglyphs!

Symbolism
Symbolism is a fundamental part of the Japanese culture. According to the Japanese beliefs, every object around us has a soul. The common symbols portrayed by painters and designers include the rising sun, clouds, rivers, and even the legendary Mount Fuji. Can you feel the living energy coming from the mesmerizing illustration below?

Vibrant colors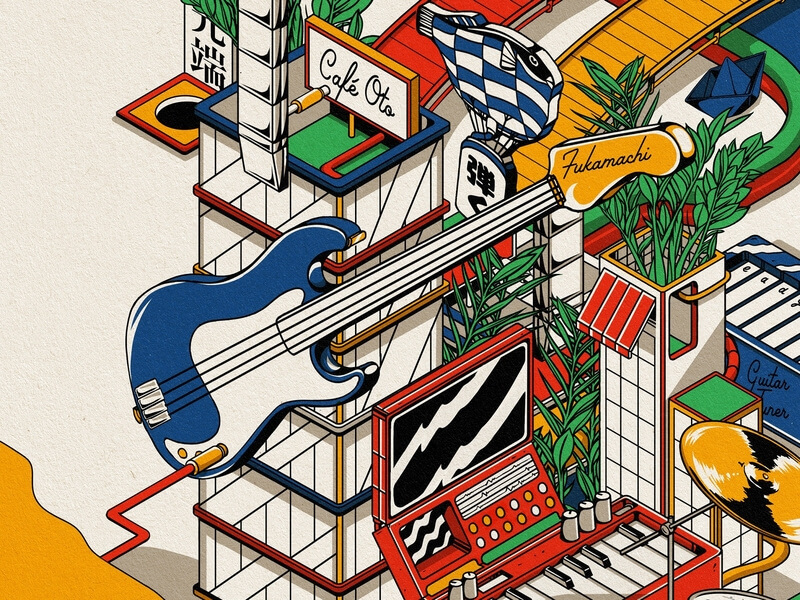 Renowned designers advise against mixing more than 3 matching colors in one piece. The Japanese design lives by its own rules, though. It's easily recognizable through the abundance of saturated, energetic shades. Red, blue, green, yellow, black, and white…Take a look at the celebration of colors on this Bagri Foundation poster!

Circles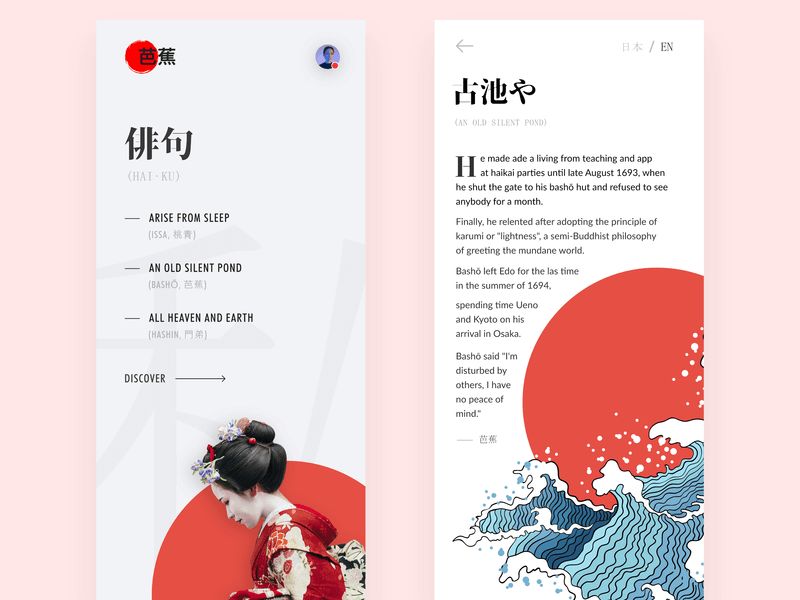 For a nation that has the red sun depicted on its flag, round objects play a very special role. In Japan as well as worldwide, a circle stands for balance and continuous development. The philosophic and sacral meaning of a circle is showcased in numerous works of art, including the one below.

Mix of languages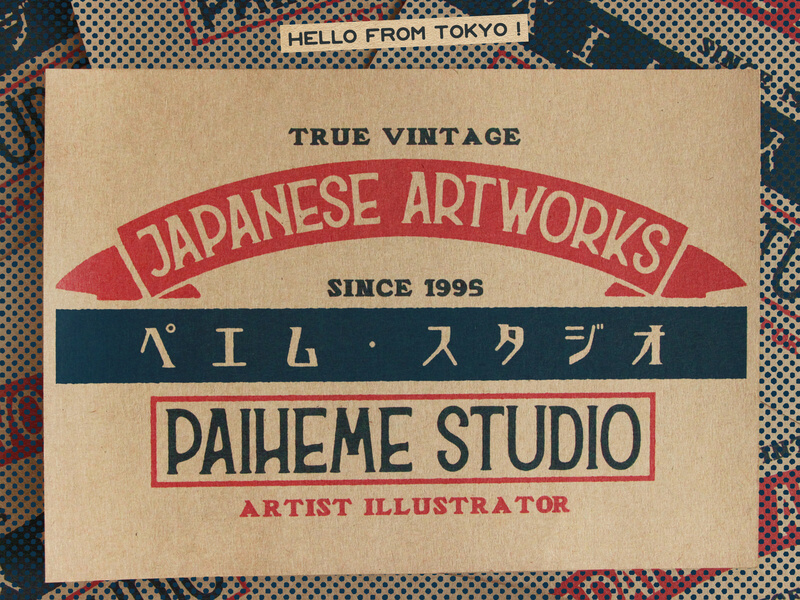 Hieroglyphs convey the unique identity of the Japanese culture. However, since the global audience have trouble reading hieroglyphs, Japanese designers have to translate their text messages into English. This is how bilingual designs have become a common practice in the Land of the Rising Sun. Check out this bilingual business card by Paiheme Studio. What do you think?
Flora and fauna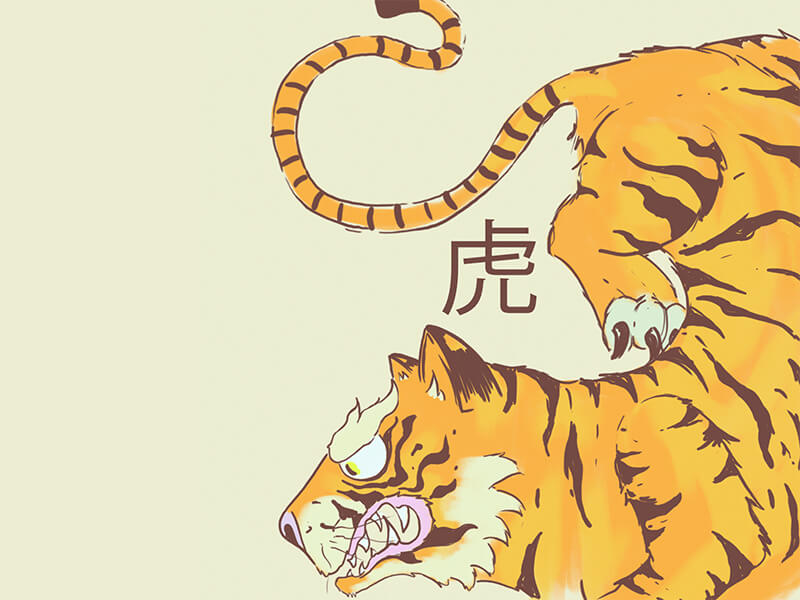 Being an isolated island, Japan is inhabited by unique species of plants, animals, and birds. For example, a stork is respected by the Japanese as a sacred bird that brings peace and happiness. According to the local philosophers, a man must live in harmony with all living creatures, and we couldn't agree more. Take a look at the stylized image of a tiger, a frequent protagonist of Japanese illustrations.

Graphic design in China
The Chinese culture puts much value on nurturing a harmonious relationship with the surrounding world. The concepts of peace and balance make the essence of the Chinese lifestyle. This oriental philosophy inspires designers all over the globe, those in the Western countries in particular. If you're running a Chinese restaurant or exporting goods from China, it might be a good idea to apply these graphic trends in your logo and other corporate designs.

Minimalism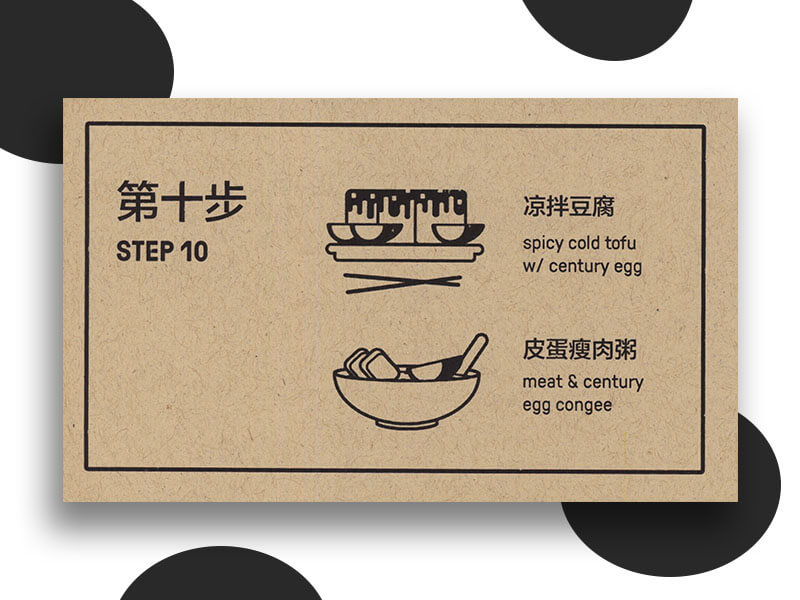 While minimalism has been among the hottest trends of the recent years, China has its own take on simplicity in design. Minimalism is an organic part of the oriental wisdom. Paired with reserved hues and simple icons, Chinese hieroglyphs create a visually appealing design. Look at how these elements match in a single composition!

Sophisticated typography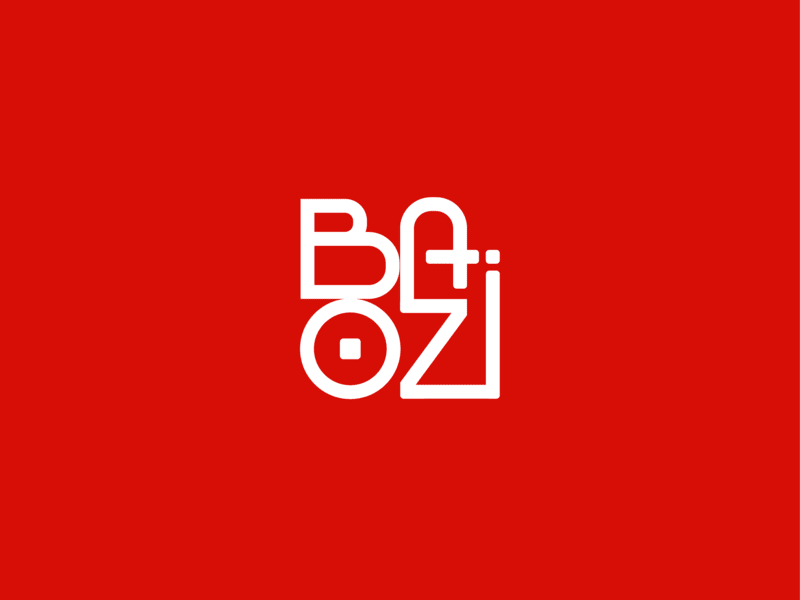 Chinese designers are replacing sophisticated typography with simple images. This trend explains the popularity of custom, hand-written fonts. This trend has affected even the Latin alphabet. In Chinese graphic design, Latin letters look more like icons than actual text. What do you think of the intricate emblem below?

Pastel shades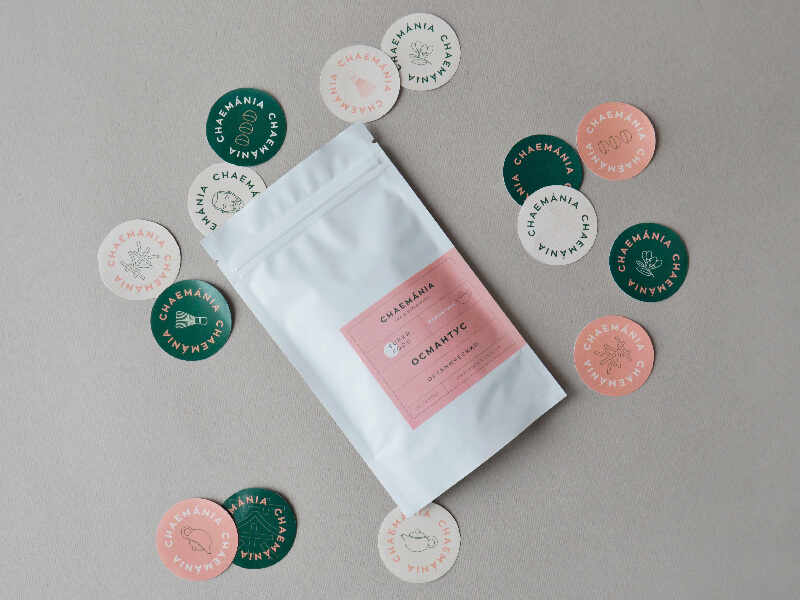 Pastel palettes are getting increasingly popular in China. Graphic designers are using pale, subtle shades to make their creative pieces more delicate and deep at the same time. Conveying the feeling of serenity, pastel colors look great in minimalist pieces. We bet you like the Chaemania packaging below!

Imitation of hieroglyphs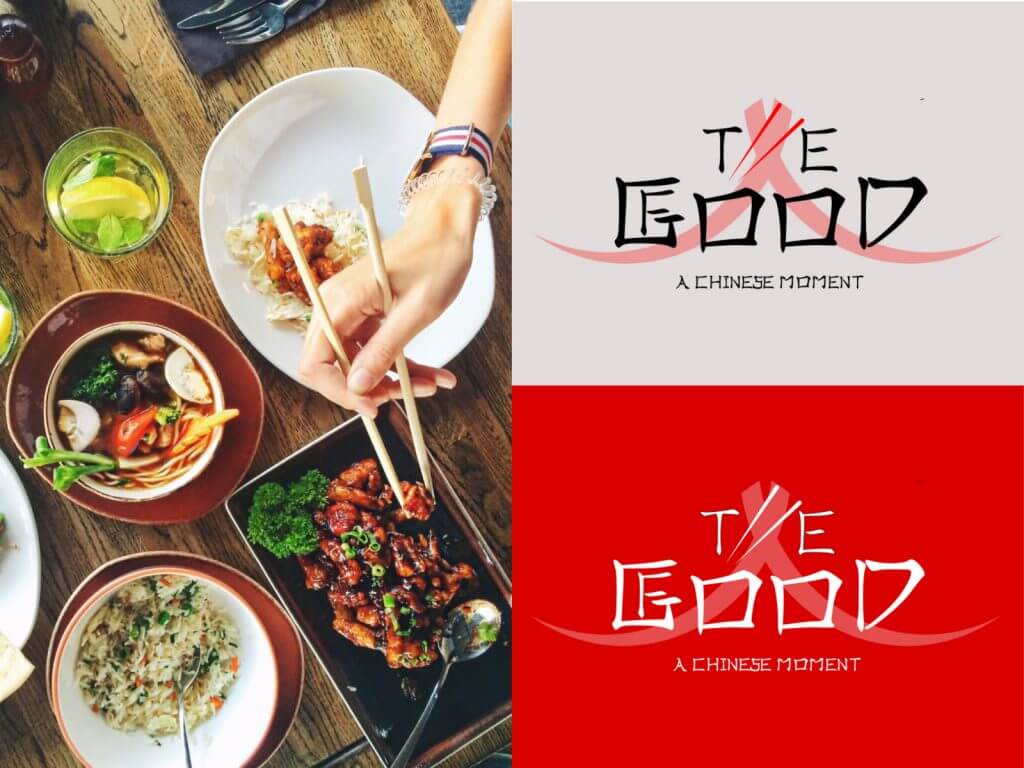 For the majority of people, Chinese hieroglyphs are just beautiful curves and swings. To attract the international audience and promote the unmatched Chinese style, designers stylize Latin letters to make them resemble hieroglyphs. This often results in charming and unusual designs. For example, take a look at the logo crafted for "The Good Food" restaurant chain.

Achromatic colors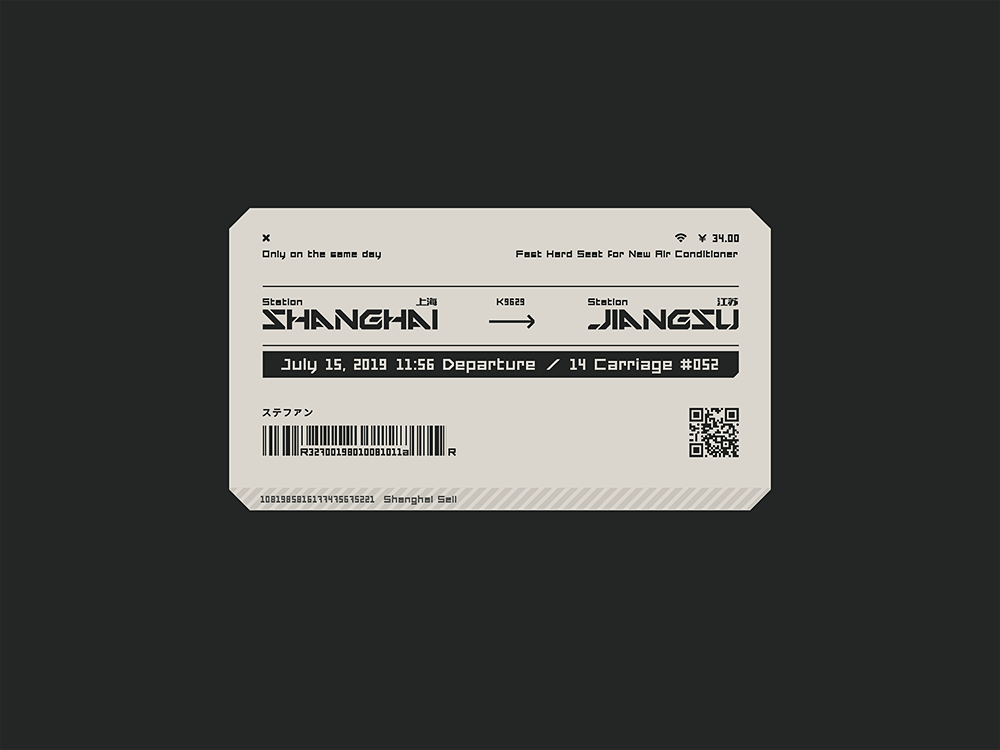 Black and white palette is a timeless design trend that has taken roots all over the globe. Achromatic colors pair well with simple graphics, rendering the piece more solid and precise. It's not surprising that the Chinese design has made a black and white palette the core of its philosophy. A business card below is an excellent example of how neat and edgy an achromatic design can be.

Distortion
They say that there is no such thing as perfection. The distortion trend backs up this idea. Chinese designers were among the first to discover that flaws can add a unique charm to graphics. Just look at this "freezing" animation! If you ask us, it has more harmony about it than all visually perfect designs taken together!

We bet that after reading this post you'll feel the urge to keep exploring the graphic traditions in different countries across the globe. Well, you have a ton of amazing discoveries ahead! Have fun choosing the right nationality for your brand!