How to Start an Essay Writing Business
Thinking of essay writing as a business venture? This industry demands a relatively modest initial investment, ranging from a mere $500 for a home-based setup to $10,000+ for an office space with computers, software, and perhaps a staff. But it's not all about the startup costs. Success leans heavily on skills like mastery in academic and creative writing, a focused approach to grammar, and a firm grasp of plagiarism rules.
The silver lining? Successful entrepreneurs in this industry can anticipate attractive profit margins, spanning from 20% to 50%. And if you set your prices and manage your overhead efficiently, your business could break even in a relatively short time. Let's explore the intricacies of establishing a profitable essay-writing enterprise.
Considerations Before Starting an Essay Writing Business
| | |
| --- | --- |
| Initial Investment | Estimated startup costs can range from $500 (home-based) to $10,000+ (office space, staff, and advanced software). |
| Skills Required | Proficiency in academic and creative writing, grammar and editing skills, understanding of plagiarism rules, and marketing know-how. |
| Demand | High demand among students, businesses, and online platforms. Specialized writing (tech, medical, etc.) can command higher fees. |
| Location | Primarily online, but having a physical office can enhance credibility for local clients. Co-working spaces are an affordable option. |
| Hours | Flexible hours depending on client needs. Deadlines are critical. Late nights and weekends might be required for urgent assignments. |
| Permits and Licenses | Many essay businesses won't need any licenses. Be prepared to sign non-disclosure agreements if dealing with confidential information. |
| Profit Margin | Average profit margins for essay writing services can range from 20% to 50%, depending on overhead costs and service charges. |
| Challenges | Maintaining content originality, managing client expectations, navigating the ethics of academic assistance, and battling price competition in a saturated market. |
Advantages and Disadvantages of Essay Writing Business
The main advantages of this business are simplicity and the ability to start with zero costs. This does not require a separate room or special equipment. And if you learn to attract customers on the Internet, you can work from anywhere in the world.
Often, students find such sites by requesting in Google, «write my essay» (17000 requests per month in the USA according to ahrefs.com), «write my paper» (3900 requests), «essay help» (1800 requests). But in order for your site to appear in the search results for such inquiries, you need to attract good SEO specialists who can bring your website to the top.
Sometimes you need a small budget to advertise your personal service, but many do without any costs at all. How to calculate the approximate budget? As for a percentage of each project, let's say you charge $200 for your tax return: $200 multiplied by 5 percent is $10 for one project that needs advertising.
Also, you need knowledge in a certain area and the time it takes to write a paper. If you have a laptop and Internet access, this is enough. Usually, orders are carried out at home and sent to the customer via email.
But there are also disadvantages – these are seasonality and business instability, especially for beginners. Peak demand is from late autumn to late spring, and the rest of the time there is little work. But even with the seasonality, beginners often complain about the lack of orders.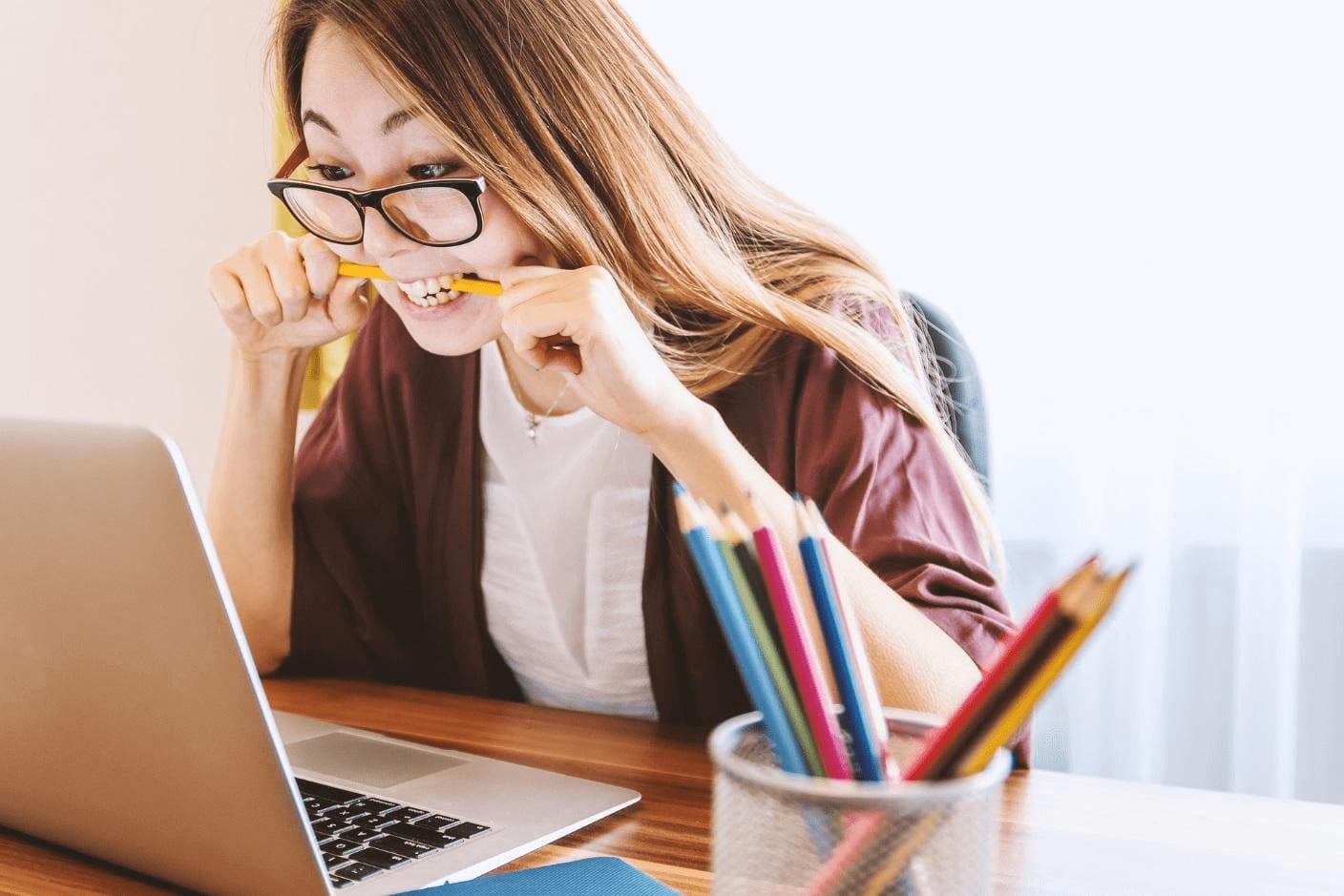 Work Format
Most often, works are written either by students themselves or by writers who are looking for freelance jobs. However, even a person whose professional activity has never been associated with science can start making money by writing essays, but you should have required writing skills and know how to present creativity in writing. By the way, creative writers with a good command of English are valued the most. Also, you need to possess different styles of writing.
It is enough to organize cooperation with a team of writers you hire and take orders from students online. The second option is to write papers yourself. The greatest demand is for essay writing service (13000 requests per month globally according to ahrefs.com), research paper writing service (900 requests), term paper writing service (300 requests), and coursework writing service (800 requests). But there are still orders for presentations, reviews, dissertations, and other papers. It is important to have examples of these papers to demonstrate to clients that you can do them well. Prepare at least one sample for each type of paper.
When it comes to payment, there are several options:
Full prepayment. However, rarely the customers agree to such a condition. If the customer has never used the service, he or she cannot be sure of its trustworthiness and that the essay will be written perfectly. The company that provides writing services needs to prove its reliability to the client, to win his or her trust. In case of problems with essay quality or another situation, the service is obliged to return the prepayment, which is associated with some difficulties and spending money on payment system services for the transfer.
Prepayment for half of the work. After the approval from customers, the contractor writes the second half, after which he or she receives the rest of the payment. This option is common and convenient.
Writing in parts. Each part is approved by the supervisor. But in this case, the writing process can take a long time.
Writing the whole paper and getting paid at the end. This is a dangerous option for the contractor because, in the end, the customer, for one reason or another, may refuse to pay. Therefore, they mostly work this way only with well-known people.
It is important to immediately discuss the price, conditions and requirements, plan, and terms. Wisely assess your capabilities so as not to let the customer down. Spend time more on working than on the planning stage so that you do not have to finish the order in a hurry.
There are ways to avoid risks to both the performer and the customer. For example, you can agree in advance that you will use a specific plagiarism checker, like Turnitin. Also, it is better to agree in advance that if the services are not provided on time, the client can get his or her money back.
How Much You Can Earn by Writing Academic Papers
The cost of a high-quality thesis varies depending on the complexity. Essay writing is cheaper. Negotiate the cost of providing such services on an individual basis, having previously consulted with the writer who will fulfill the order. If you do not write works yourself, but act as an intermediary, then you yourself determine the amount of remuneration for writers.
If you are not an experienced writer and your service is not the most popular on the market, the average minimum you can get for providing writing assistance is $10-15 per page. If you are a talented writer and are ready to write such complex papers as dissertations or term papers, you can earn $25-40 per page.
There are several factors that affect the final cost: a deadline, type of paper, and number of pages. Some writing services also offer the choice of the academic level of the writer, which also affects the price. In addition, some services that have a large staff of writers implement a system where the writers themselves offer bids for an order. In this case, the customer himself or herself chooses the price that he or she likes best and thus chooses the writer who will fulfill the order.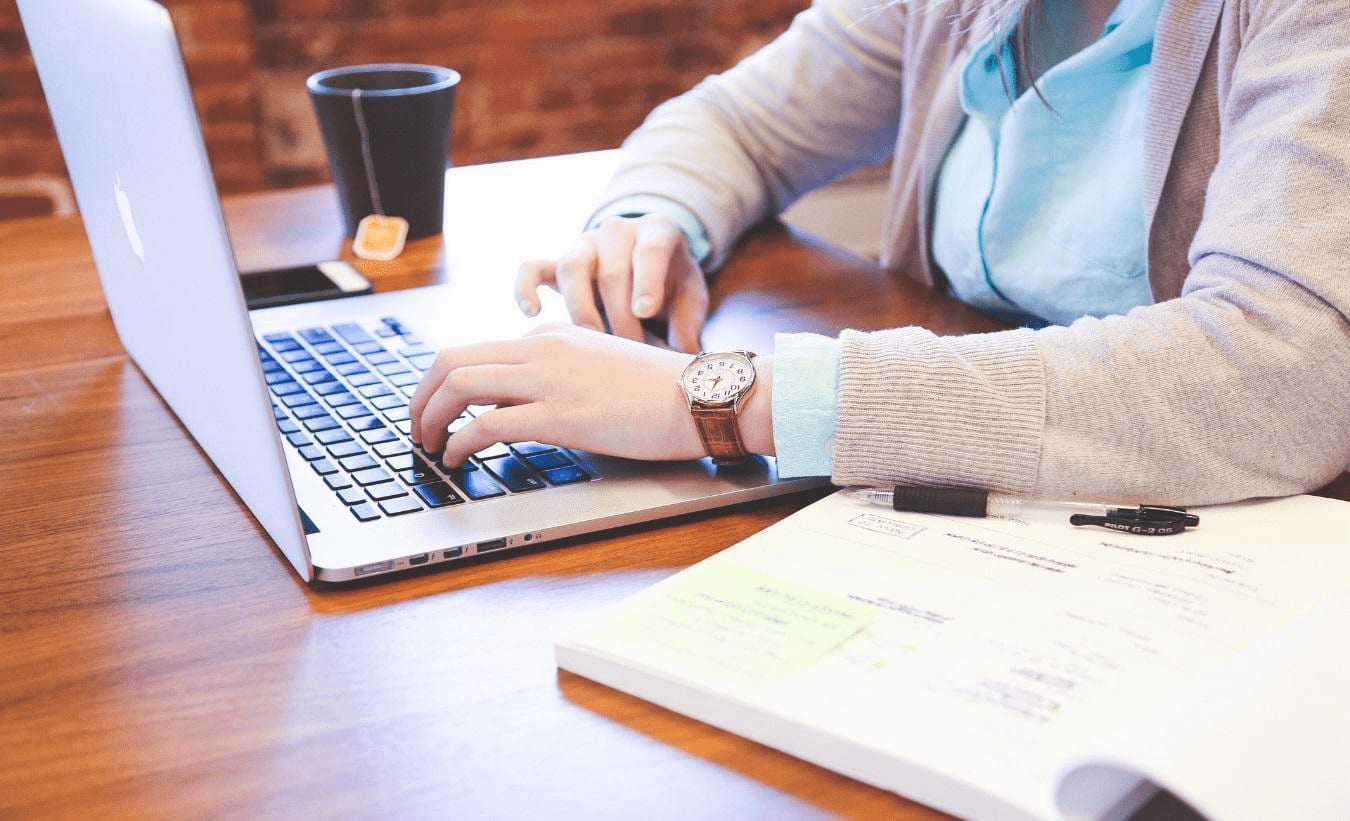 Writing academic papers is a highly intellectual work that should be highly paid.
Where to Look for Clients
The competition in this area is quite high, which is why a budding entrepreneur often has to invest in advertising. You can place an ad in local media and on the Internet, such as on message boards, websites, forums, and social networks. Create a competent presentation that will distinguish you from the competition, and indicate your strengths, work experience, and number of completed orders. Take care of brand marketing as well. You can also distribute fliers near educational institutions.
Word of mouth works best, but the performer must have experience and reputation. The success of such a business largely depends on the promptness of the execution of orders, which is why it makes sense to intensify your efforts during the winter and spring exams and expand the staff of writers who are ready to write student papers on a tight schedule.
Tips You Can Pay Attention To
In the course of starting an essay writing business, there are several parameters that allow you to assess how effective your business is at the start. Take them seriously:
If the net profit of your business is above zero, excluding equipment costs and taxes, then your business will survive because it generates some money. If it is below zero, it means that your business is burning money, and it will not have enough loans and investments.
If you have planned sales for 200,000, and you are selling for 50,000, then this is a reason to seriously adjust your work and, possibly, the plan itself.
You should be comfortable. Business is hard. If you, too, constantly find it difficult, then it will be difficult to cope with business tasks. Provide yourself with a sufficient level of comfort so that you do not feel left out by your own business.
How to Start and Open Your Essay Business Using a Simplified Plan
I will give you a simplified diagram of how to start your own essay business. Due to the fact that I have already described all the points above, I will refer to them here so as not to repeat myself. So, the steps look like this:
Idea (providing essay writing help).
Easy planning. You don't need to describe it in detail, but fit the main points on a notebook. It is done in order to make a model.
A quick test of an idea. You can do this even without investing and looking for money. Alternatively, it will take very little money and will simply be in your savings.
Development and active promotion. After the first orders are there, you can start active promotion and correct it on the go.
Business registration and expanding.
As you can see, I put the registration at the very end because some business projects can be implemented without registration. During the test, you do not get so much money that you immediately should report to the tax office. However, if the business model has shown its efficiency and after active promotion, they are growing, then the registration should be instant.
But even at the first stages, you cannot do without registration if you need an office or work with companies under contracts.
Conclusion
Writing essays is a promising business. It's much easier to write about what you are good at than to search for the necessary information on the Internet. The seasonality of the business is important to take into account. There will definitely not be orders in the summer, but from November to May, you can make good money. Remember self-discipline, and think over the ways for attracting customers – making money in this niche can become a profitable part-time job for you or even your main activity that brings a high stable income.