Not only quality: how to build a successful craft beer brand
Interest in craft beer is at its peak: every day dozens of original breweries are opened in the world competing for customers' attention. To "brew" a successful business, you will need two components: a quality product and strong branding. In the article, we will tell you about the latter point: you will learn why a story is important for a craft brewery, how to design labels, and what examples are worth relying on.
What you should know about the craft beer market
Today, there are more than 16 600 craft breweries in the world, most of them are located in Europe and the USA. Experts predict that every year this market will grow by 14.1%. To understand the reasons for the popularity of original drinks and the interests of consumers, we suggest studying the data of the Nielsen survey conducted in the U.S. in 2019.
43 percent of respondents drink craft beer which is 35 percent more than in 2015.
A typical customer is a man aged 21-44, earning $75-99 thousand per year.
The craft beer industry is very much determined by the aspect of luxury: consumers will gladly pay a higher price for a variety of styles and tastes, the use of quality raw materials, and the use of the most advanced technologies.
66 percent of drink lovers bought only the beer, which was sold in their region.
The three most popular places to buy beer are breweries (66 percent), retail stores (60 percent), bars or restaurants (54 percent).
Only 21 percent of respondents buy craft beer, which they have never heard of, so brands need to advertise their products. According to Nielsen, drinkers today are less likely to experiment with different brands, at least compared to what they did five years ago. It's time for brewers to intensify marketing efforts. Brand recognition and the capital you have created or are building with the help of key consumers are becoming increasingly important.
Positioning: how to come up with a story and a unique selling proposition
Do you want your customers to choose your brand? Show your business personality, tell them about your values, emphasize what differentiates you from your competitors. To formulate the positioning, start with a thorough analysis.
Explore your target audience
The first question you should answer is who you are creating the product for? To answer it, make a so-called customer avatar, i.e. a portrait of a typical potential customer:
age, gender, social status;
interests, hobbies, desires;
fears and beliefs;
character and lifestyle (e.g. young people who enjoy traveling, concerts, festivals, or middle-aged businessmen who appreciate status and comfort);
the reasons to buy your product (curiosity, desire for originality, appreciating quality, desire to look cool, etc.);
the place where they can buy your product (online or offline, at events, or in stores);
purchase behavior (one bottle or several packages, once or regularly, for or without reason).
Show your uniqueness
Think about what makes you different from your competitors. They can be both physical advantages (unique ingredients, secret recipe, price policy) and emotional hooks (inspirational story, mission, passion).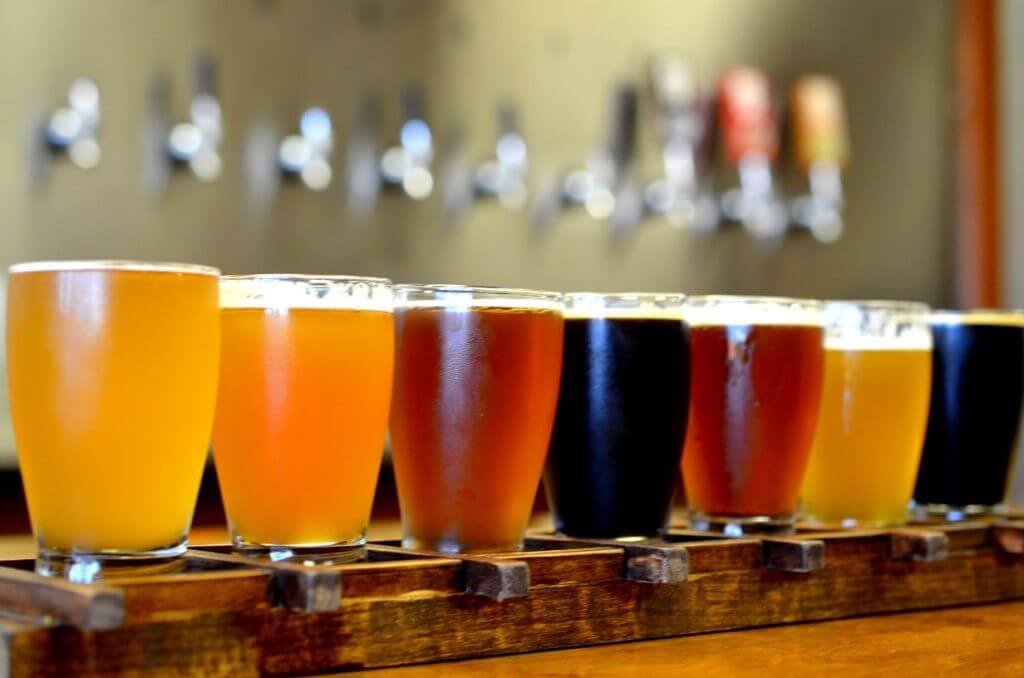 An interesting fact: the study by Carling showed that at the blind tasting, consumers could not recognize their favorite lager beer among the five offered. But after the labeling, they confidently evaluated the preferred brand as the best in taste. This suggests that the emotional component of branding is no less important than the quality of the drink.
Tell a story
Use storytelling to communicate emotionally with customers and convey your value proposition. Storytelling is one of the oldest tools (remember fairy tales, myths, ballades), which helps to grasp people's attention and be remembered.
Think about whether the brand has a real story at its core. It can be the story about the founder, the problems you have successfully overcome, or an inspiring example of friendship.
Shape your mission and values as a story. Tell about why you are involved in brewing besides profit, what you believe in, and what you strive for.
Write a story and test it on a focus group: colleagues, friends, clients. Ask them which moments touched them most and which ones didn't resonate. Correct the story, if necessary.
Design: how to attract attention by labels, bottles, and packaging
Design is a way to convey your story, mission, and value proposition to customers. The bottle shape, label color, packaging material should be designed in the same style and convey the same message.
Create a logo
A logo is the main visual symbol of a business. When choosing its design, craft brewers often focus on the emotional component: history, talisman, mission. The logo may also be based on the specifics of the place where you do business, innovative brewing techniques, or unusual ingredients.
You can create any of these types of the logo using ZenBusiness's online service offering hundreds of fonts and icons to help you express your uniqueness.
Where to use the logo: labels, packages, website, social media, business cards, letterheads, email signatures.
Consider a color scheme
Explore which emotions certain shades evoke (e.g., red is associated with energy and joy, and blue with reliability and calm).
If you are going to use bottles rather than cans, start with choosing the glass color (the three most common are transparent, brown, and green). Think about how the brand colors will match it.
Try labeling different kinds of beer with different colors: it will help to guide customers and attract their attention.
Where to use colors: design of bottles, packages, brewery building, website.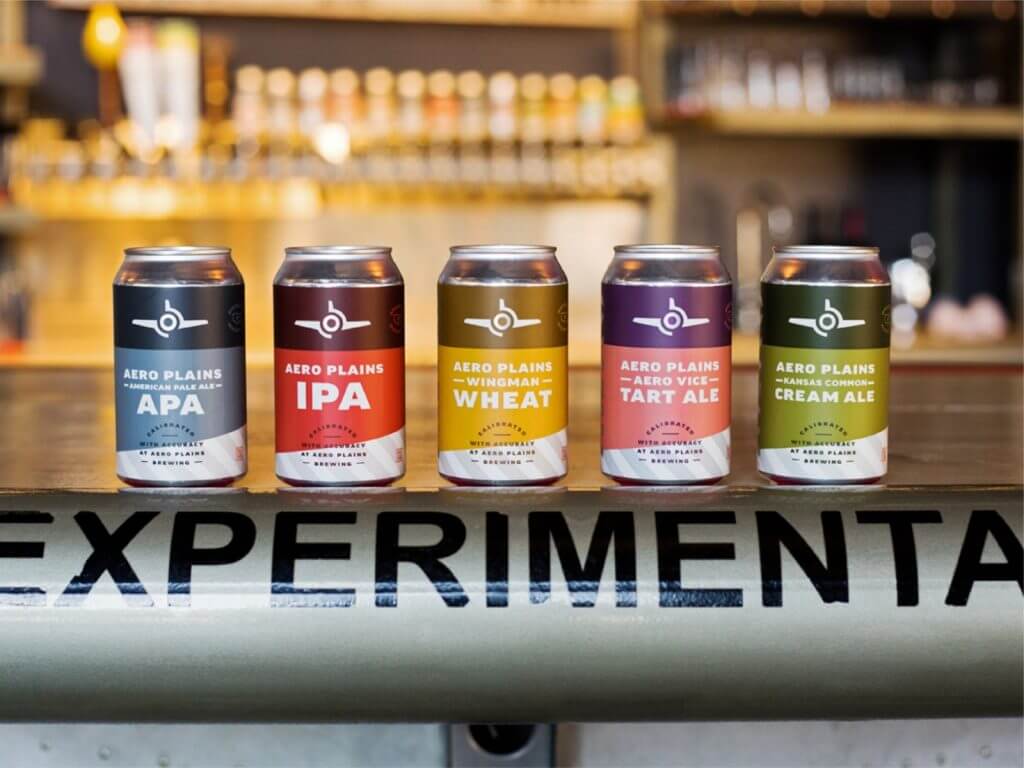 Choose fonts
Use two or three fonts that match each other.
Consider the psychological impact of fonts: serif fonts are treated as more official, while serifless as friendly and modern, and handwritten fonts are treated as creative
Remember about readability: when choosing non-standard fonts, check if the letters will be legible in small size.
Where to use fonts: labels, packages, website, business cards.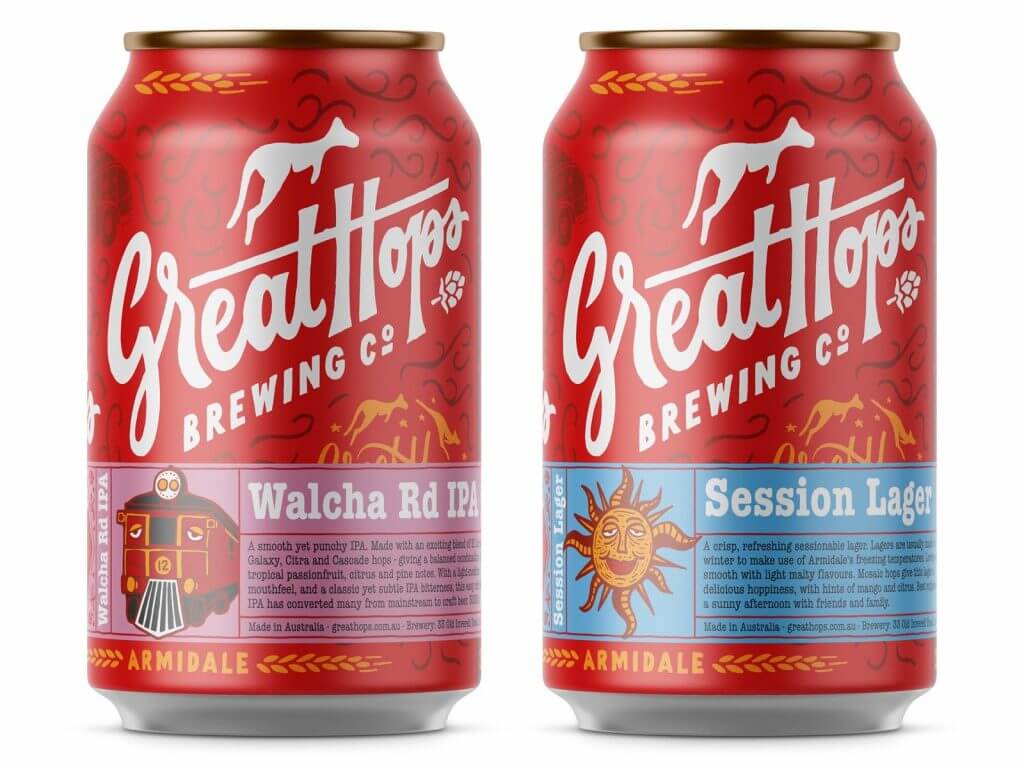 Add graphics and illustrations
Use the tools that best convey the brand's nature: from funny caricatures to stylish photos, from concise graphics to expressive abstractions.
Think about the augmented reality effect: e.g., by scanning a fragment of a label, the user enters the site with a video where you tell about the product.
Where to use illustrations: labels, site, social media.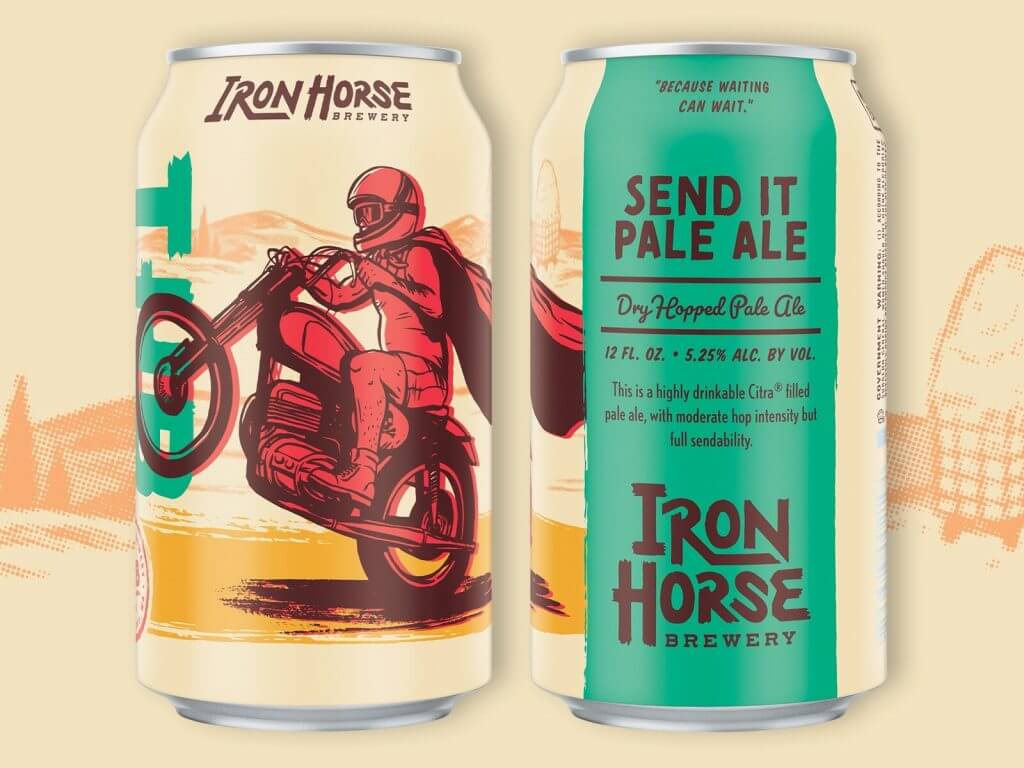 Develop the shape
Decide on the tare (cans or bottles). This largely depends on the target audience's habits. For example, a can is more suitable for picnics and barbecues, and glass bottles are more suitable for visiting friends.
Think of a shape that will attract attention – long or short, curved or flat, classic or original. Remember that it should be convenient to hold the bottle in your hand.
Design the label shape. They can be round, square, or unusual, double (on both sides of the bottle) or circular (around it).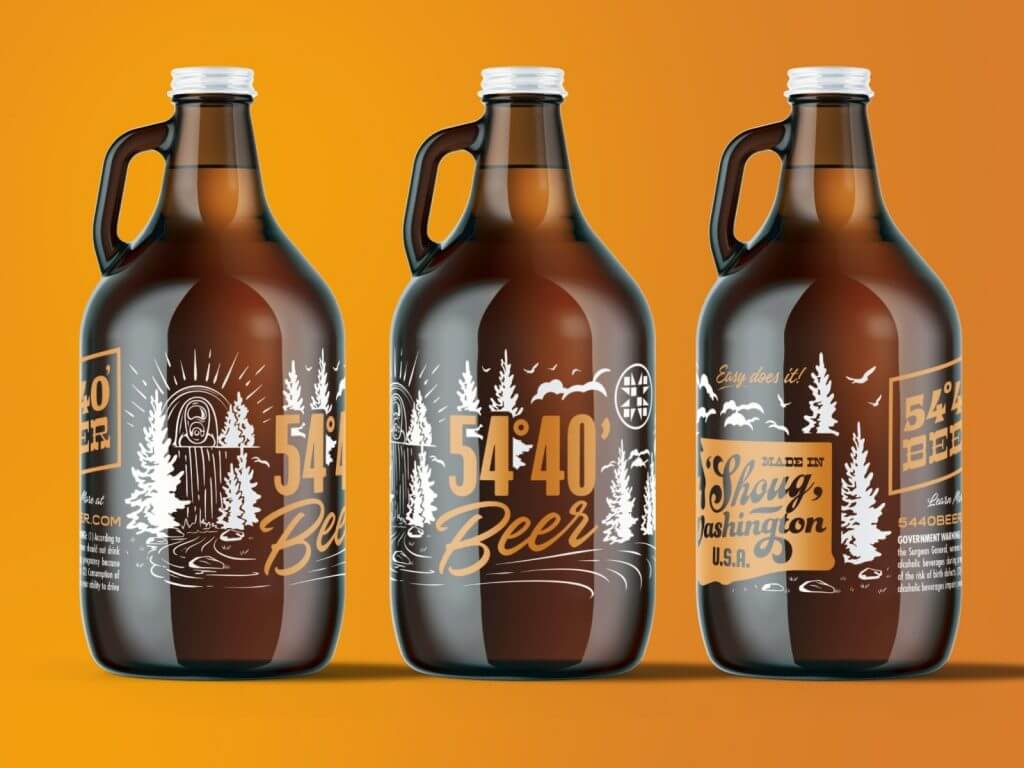 Don't ignore the details
How you will cork the bottles – with plastic, tin, or other corks.
What packaging are you going to sell beer in – cardboard or plastic, six, eight, or 12 bottles each.
Where people will drink beer – at home or in bars you will need branded glasses and coasters (beer mats).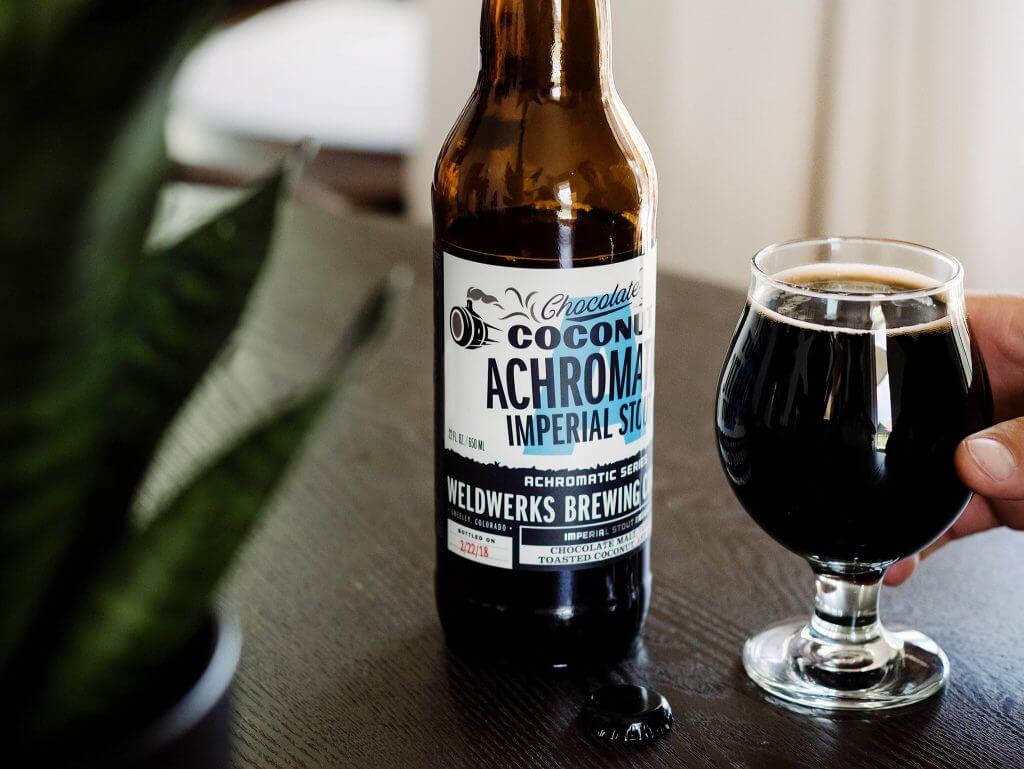 Best examples of craft breweries' creative branding
Getting inspired by other brands' ideas will help in branding development. Explore what techniques your colleagues have used, what is missing in the market, and what new ideas you can offer. We have picked up three examples for inspiration.
The philosophy of the Brooklyn brewery Sixpoint is based on "crazy science", a combination of scientific and creative approaches. The main branding element is the recognizable six-pointed star, which combines a sea star (a tribute to Brooklyn's port past) and an ancient quality mark of German brewers (Brauerstern). This symbol looks laconic, is well remembered, and remains recognizable in any size and format.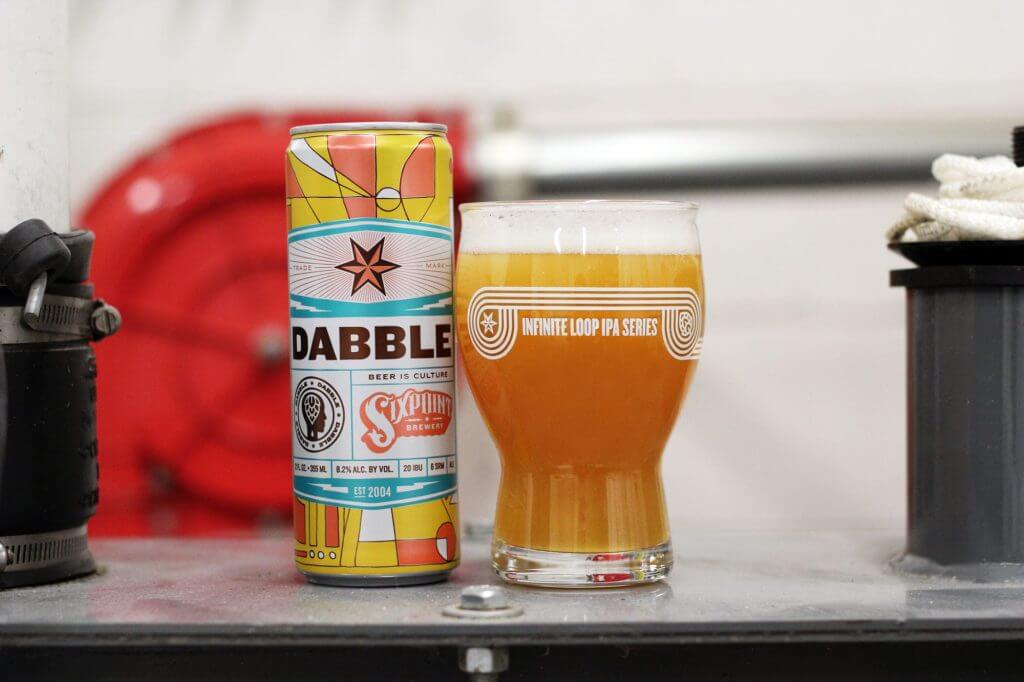 Left Hand Brewing forms a positioning on storytelling and standing out from competitors. Customers are attracted by the story of two friends who were not satisfied with the choice of beer, so they decided to brew the drink themselves. "When everybody goes to the right, we go to the left," the company says emphasizing that they are not afraid of non-standard decisions. This thesis explains the original name and logo in the form of a painted hand.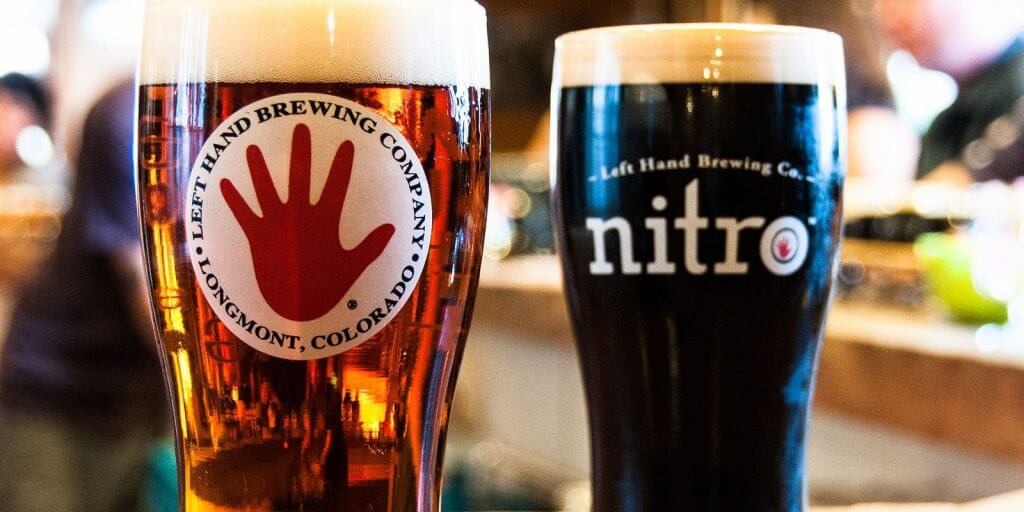 The founder of Hangar 24 Craft Brewery is a professional pilot who once drank craft beer with friends in hangar number 24 (hence the name of the brewery) and then decided to enter this business. In its branding, the company relies on the intersection of two industries: beer and flights. The desire for freedom and the ability to reach new heights embodies the logo: the company name, written in a large, confident font is complemented by three horizontal stripes reminiscent of wings.