Due to their versatility, marketers nicknamed banners a "Swiss knife". You can see banners literally anywhere, including highway billboards, Facebook, facades, etc. Static or animated, ad banners work great across a variety of platforms. Creating a banner is easier than you think. Take a look at our quick guide and make sure for yourself!
Types of banners
Banner is a graphic image which is used to advertise a product or brand. Banners fall into 2 major categories:
offline: billboards, lightboxes, posters, exhibition stands, etc.
online: websites, socials, mobile apps, online games, emails.
Offline banners come in different forms and sizes. A standard banner is a horizontal or vertical rectangle. At the same time, you can see other variations, such as roll-up structures and flags. Unconventional banners are usually made from durable materials, such as special banner paper soaked in latex and nylon, polyethylene or vinyl.
Online banners offer more creative freedom. They tend to include animations, video clips, clickable links, and other interactive elements. The size of an online banner depends on the platform where you're publishing it and your target audience. The Interactive Advertising Bureau (IAB) released recommendations of advertising experiences across different digital platforms.
Whether online or offline, a banner must convey the character of your brand and go in line with your visual brand identity. Plus, your design must be simple and straightforward. Here are the main components that a banner must absolutely have:
Company name. Your audience must know who is offering a product or service to them.
Logo. A corporate emblem makes your advertisement more catchy and memorable. Don't have a logo yet? Create it in a few clicks using the ZenBusiness logo maker.
Offer. It must be succinct, clear, and straightforward.
СТА button. Call to action encourages potential customers to visit a website, purchase a product, take part in a contest, etc.
Imagery (photos, illustrations, graphics, etc.)
Tools for designing ad banners
With smart graphic editors at your service, you don't need design skills to craft a professional banner.
Bannersnack
Bannersnack is an intuitive service with a vast selection of tools for creating web ads. Step one: select the template that suits your needs. Step two: edit your piece by adding a background image, experimenting with different shades, rearranging graphics, and more. Once you're happy with your banner, you can download it to your computer in one of the following formats: JPG, PNG, HTML5, GIF, AMPHTML or PDF. Beyond that, the platform has clever analytical tools for measuring the performance of your ad campaign.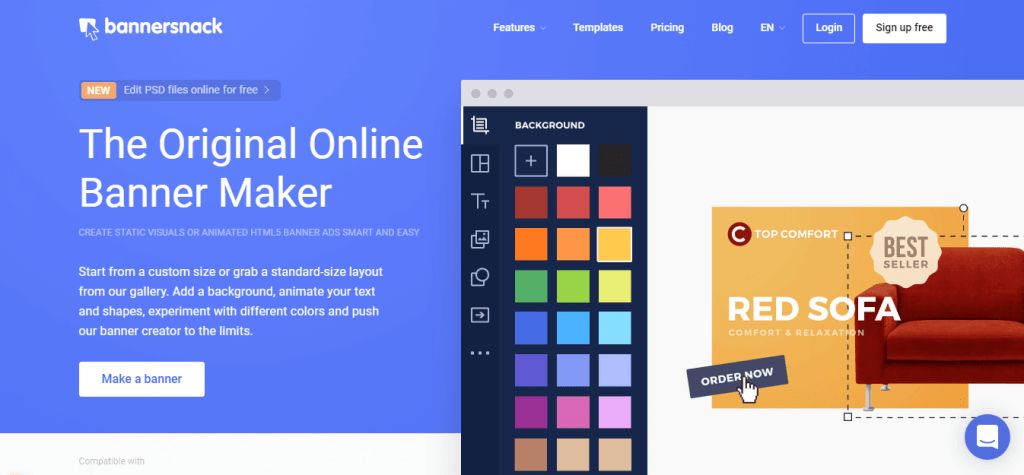 Spark Adobe
Users like Spark Adobe for its flexible settings that enable you to effortlessly create neat designs for both web and print. Design a banner from scratch or use turnkey, standard-size templates. Plus, you can upload your own elements (logos, fonts, graphics, etc.) to use them in your creative works.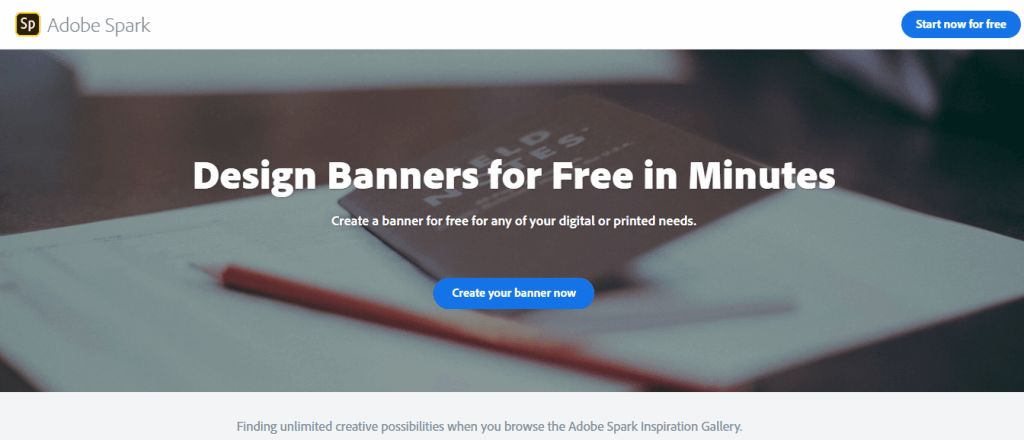 Fotor
Fotor is another amazing tool for creating online banners in a few clicks. If you have no idea how to design a banner from scratch, be sure to benefit from beautiful templates created by professional designers. Pick the sample you like best, add your text and graphics, apply visual effects (stickers, collages, etc.), and download the resulting piece! Easy, right?
Venngage
Venngage boasts more than 500 templates, 40,000 icons and creative illustrations, and vast library of fonts. Use the elements available in the library or upload your own. Adjust the size of your banner to fit your selected platform. Download your file in PDF or PNG or publish it on your socials and website right away.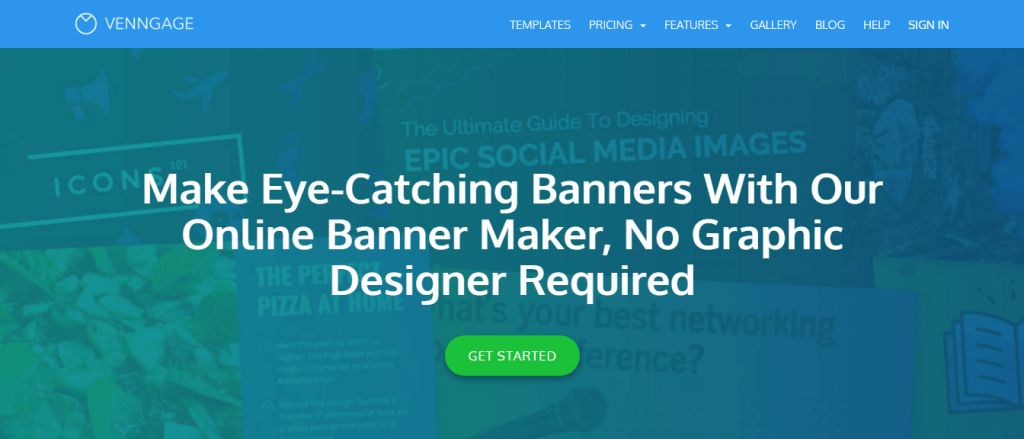 Snappa
Snappa has a staggering selection of customizable templates for popular platforms. You can upload your own graphic file or explore Snappa's impressive library with 3 million images. Edit your design and download it in JPG or PNG.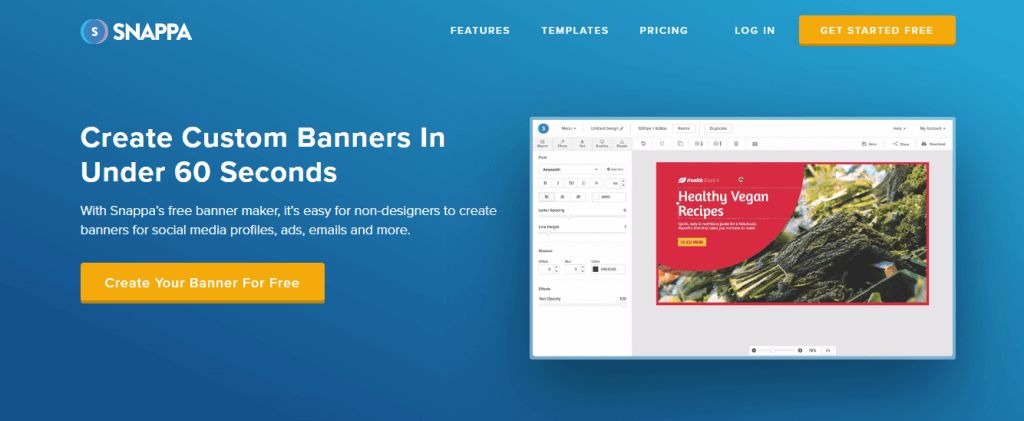 Printing services
Web-to-print services allow you to print your designs without leaving the comfort of your home. Upload your file, select the desired options (materials, size, quantity), leave your postal address, and pay for your order. It doesn't get any easier! If, for some reason, you don't trust innovative solutions, you can do it the familiar way and go to a land-based pint shop.
Moo (international service)
This online service only prints standard-size (8.5 x 11 inches) banners. Benefit from full-color two-sided printing on one of the two types of extra durable paper.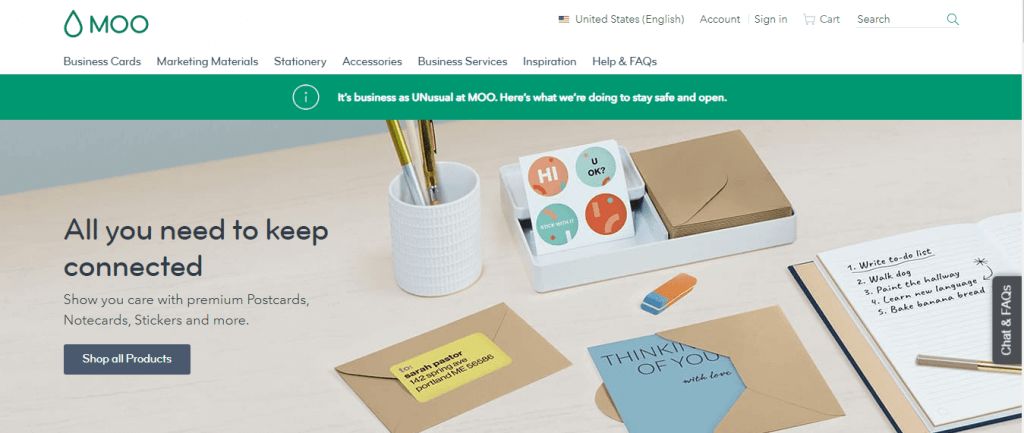 Printingforless (USA)
This service specializes in printing vinyl banners in a variety of sizes (from 1х4 to 4×48 feet). Your design will be printed on a durable material, with saturated colors and solid seams. Plus, you can have perforated metallic hooks for hanging your banner wherever you like. If you don't have a banner design yet, Printingforless has a team of seasoned designers that will solve this problem for you!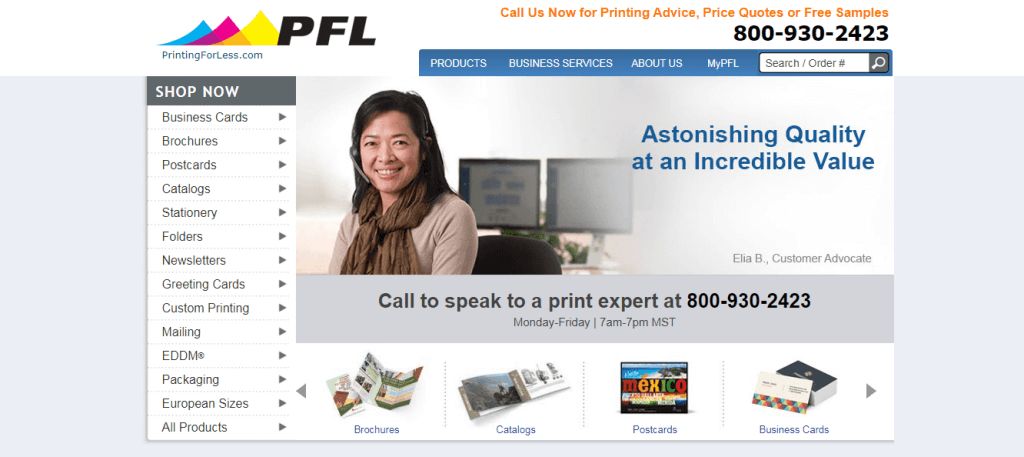 Onlineprinters (USA)
This web-to-print service prints three types of banners in different dimensions. Choose between album and portrait orientation, as well as one-sided and two-sided printing. Roll-up banners and small-size posters are also available.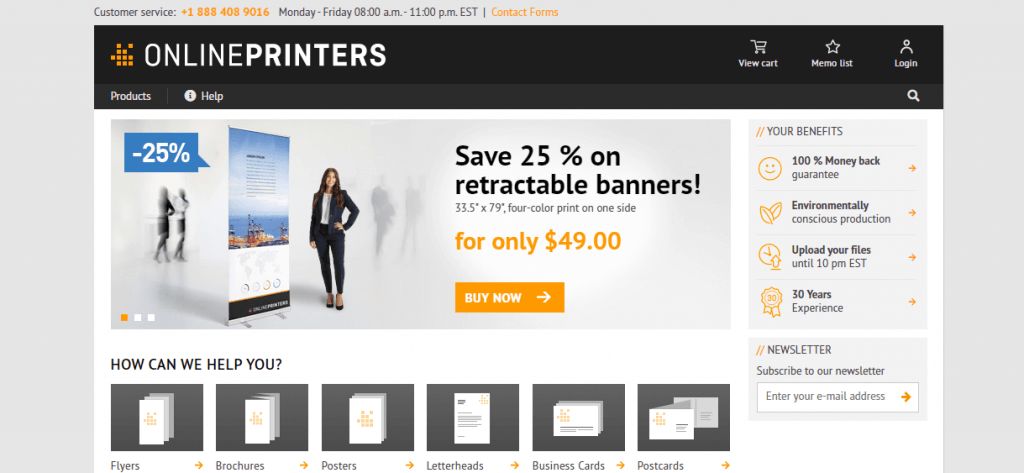 Vistaprint (international service)
This is one of the biggest web-to-print services with a huge choice of materials, dimensions, and printing qualities. On the Vistaprint website, you can place an order for horizontal and vertical vinyl banners, flags of non-standard sizes, and regular ad posters.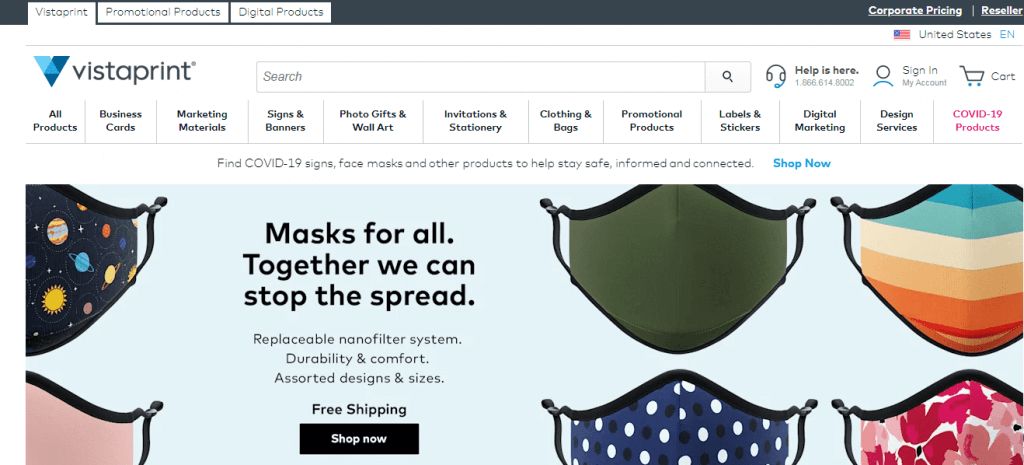 Offline print shops
Wondering where the nearest print shop to your home is? Google maps can help! But first, make sure there is geo location activated on your device. Open Google maps and enter the word "print shop" into the search box. The app will mark the nearest print shops with red dots. Read user reviews on each company, choose the print shop that suits you, and visit it on the first occasion!
Designs for your inspiration
Drawing from other people's expertise is a great way to fish for new ideas and concepts. Take a look at these spectacular banners that we've dug up especially for you!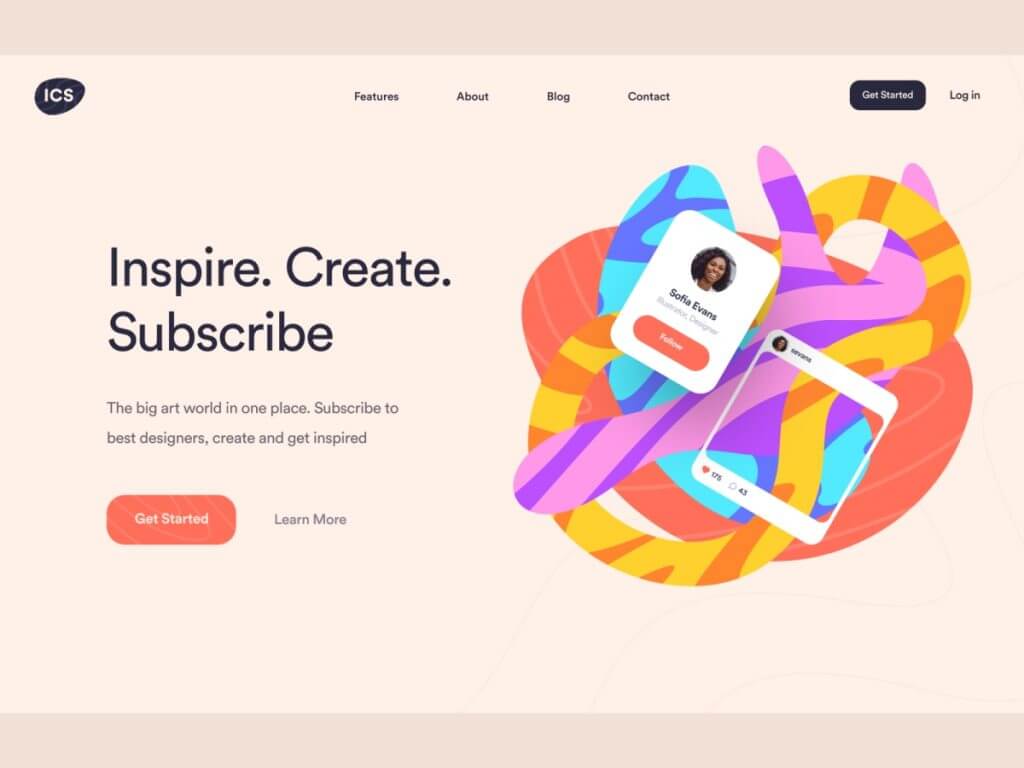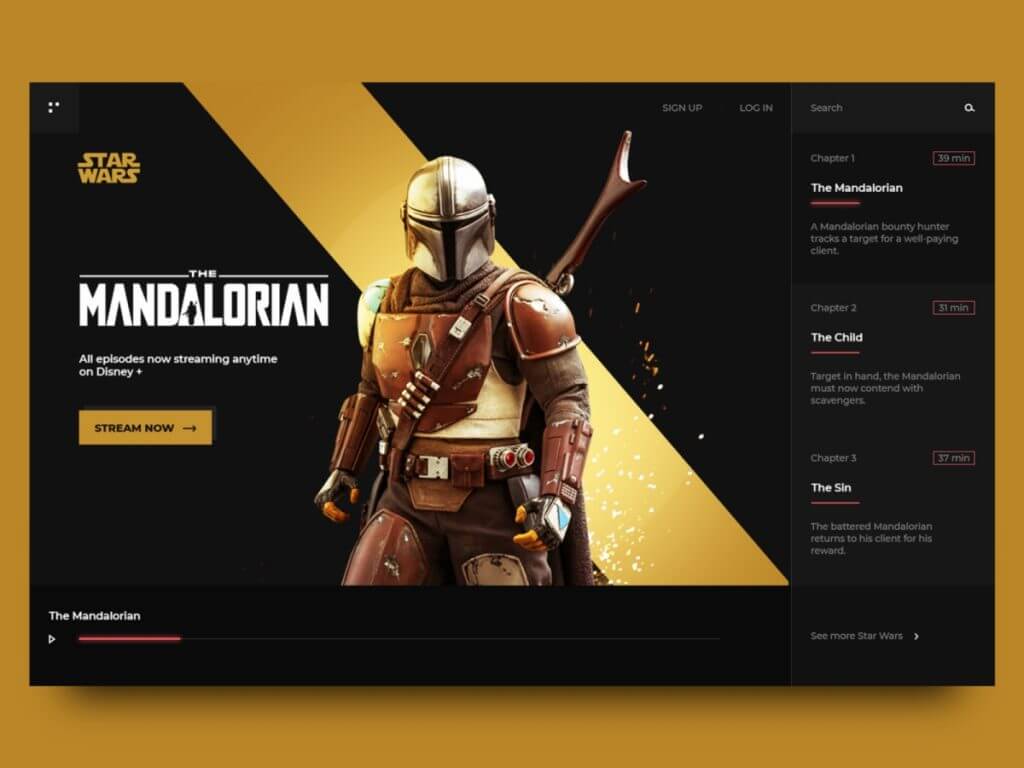 Final thoughts
Ad banner is a surefire way to raise awareness and make a statement about your business or particular product. Even design dummies will find creating a banner an easy task. If you choose to make a banner yourself, you'll save your budget for more urgent matters. Now you only need to decide which type of banner suits your marketing needs and get down to work!