Research shows that online marketing is dominant over offline advertising, with 72% of marketing budgets going to digital channels. To successfully advance your business online, you need to craft a compelling image of your company on the web. Let's find out what benefits a powerful digital identity can bring and how to create one for your business.
Why your business needs a brand identity
Think about the iconic mermaid on the Starbucks logo or the Golden Arcs that McDonald's is known for. This is what we intend when speaking about a strong brand identity. A brand identity is an array of visual tools (logo, colors, fonts, images, etc.) that make your brand one-of-a-kind and therefore easily identifiable. To better understand how these elements work together to build a coherent company image, let's start with some basic terminology.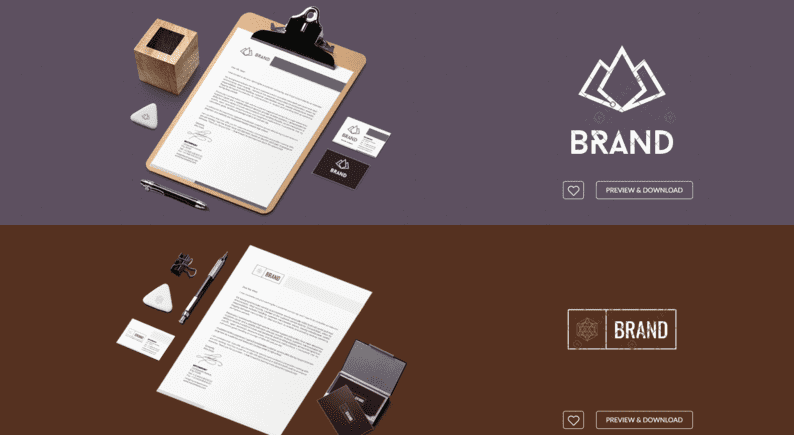 A brand is perceived as your company's identity. It's a set of characteristics that the public associates your business with. A well-designed brand provides answers to the following questions:
What qualities characterize your company?
What sets you apart from competitors?
What are your goals, values, and mission?
Who is your target audience?
Identity is a visual reflection of your brand. Logos, colors, and fonts translate your company's characteristics and values into a consistent image that evokes steady associations and sticks in the memory.
Branding is the process of creating business promotion tools, from a corporate identity to mobile apps. In this article, we're going to look at digital branding as the dominant marketing format. This statement is backed up by numerous statistics.
By the year 2023, the number of social media users worldwide is expected to total to 4.89 billion which is more than half of the planet's population.
88% of the US population over age 11 own a smartphone.
45% of users purchase goods online and then pick them up offline.
Why digital branding matters
Online branding has no lack of advantages, among which accuracy, speed, ease of scaling, and smooth communication.
Effective coverage
A company with an online presence can adapt its promotion strategy to each segment of customers.
You can reach out to your audience on the social platforms that they're using most, whether it's Twitter, Facebook, TikTok, Instagram, Linkedin, or YouTube.
You can attract your target audience using the methods that work precisely for them. (Continue reading to learn more!)
Direct communication with customers
Digital branding bridges the distance between a brand and its audience. This is achieved by:
helping customers find trusted and relevant information about the company and its products;
forging an emotional bond between the company and its customers;
creating for shoppers a sense of belonging to a certain group, community or lifestyle.
Vast outreach
With the power of digital branding, you can reach out to people of all ages, occupations, lifestyles, etc., ensuring the maximum coverage of your audience.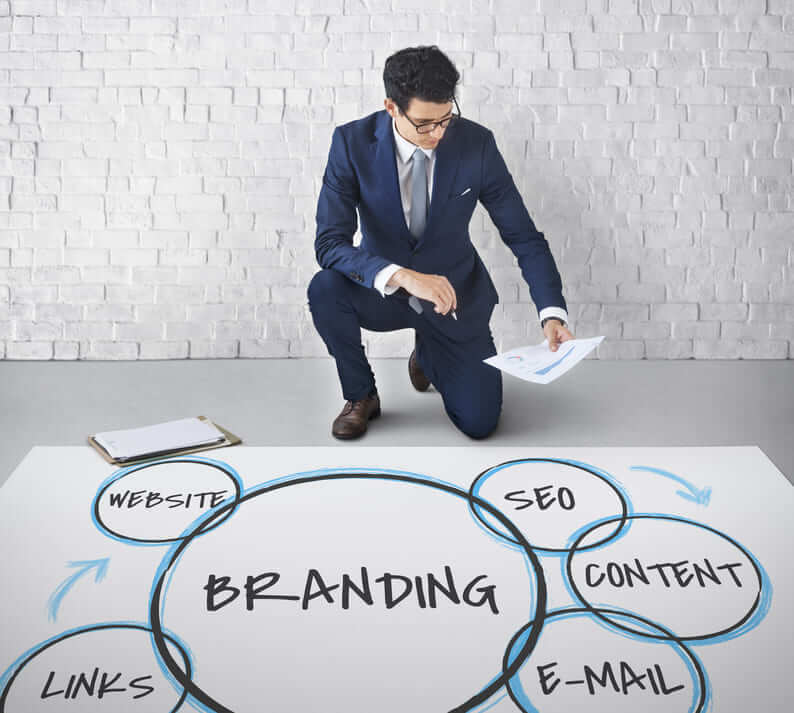 Guide to creating a clever digital branding
Online branding serves to distinguish your company among the rest, earn user trust, and convert leads to loyal customers. To achieve these goals, you need to start off with defining your business identity. The next move will be to choose the right promotion tools. But let's not be hasty and take it one step at a time!
Define your brand identity
What are you doing?
Why are you doing it?
What customer needs do you cater to?
By answering these questions, you'll be able to shape out your brand identity that includes your company's personality, backstory, values, etc. This is the "magical ingredient" that will make your business shine bright among hundreds of similar companies. Defining your company's identity is not something most novice entrepreneurs can do off the bat, which is why we've put together a checklist of questions that will put you on the right track:
Why did you decide to start this business (except for the money)?
Imagine that your company is a person. How would you describe them with 5 words?
What is it that you do better than others and why?
What are your customers' pain points?
How do you want your customers to feel after reaching out to you?
Your brand identity must run through all touch points where your audience and your brand meet, whether it's a website, social platforms, or video ads. Start building up your identity with a logo.
Design a strong logo
A logo is the key symbol of your brand. We unmistakably associate a bitten apple with Apple and think about Twitter when seeing a small blue bird. Loosely speaking, a logo serves to make your brand recognizable. To achieve that goal, your emblem must meet a number of characteristics.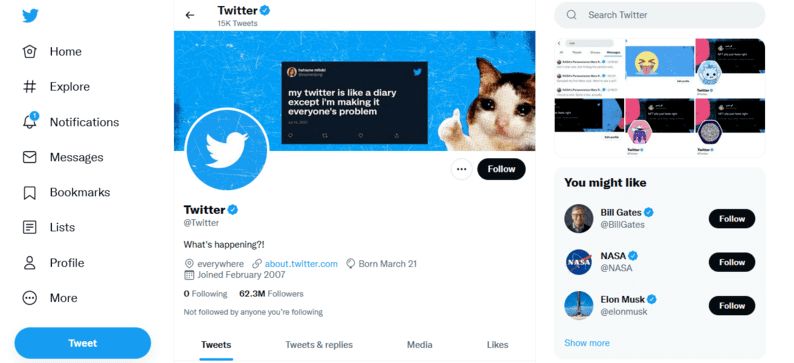 Your logo must reflect your company's identity. Colors, shapes, fonts, and other visual elements must convey your company's personality and send the same message.
Your logo must be simple. Minimalist designs are both easy to read and memorize. Follow the "Less is more" rule and don't be afraid to strip your design of excessive elements.
Your logo must be unique. Your logo's primary task is to set you apart from your competitors. Browse through the logos used by other companies in your niche. This way, you'll be able to avoid repetitions and accidental copyright infringements.
Your logo must be timeless. Want to create a logo that will serve you well for decades? Then choose classic, time-tested design techniques over fly-by-night trends.
Your logo must be versatile. For your design to scale up well and stay easily recognizable across different sizes, it must be created in the vector format, e.g. AI, EPS, SVG. Also, make sure your design looks good on both light- and dark-colored backgrounds.
Here are the main online uses of a company logo:
website (header, footer, menu, favicon);
social media (profile picture, cover image, posts);
ads (banners, video clips);
emails (email signature, images);
mobile app (icon, header).
Create a high-quality website
A website is a digital shopping window of your business. Depending on your goals and budget, your website can have one or multiple pages. While a one-page site contains basic information about your company and contact data, a multi-page platform also talks about your competitive advantages, backstory, team, products, etc. Regardless of the size, your online platform must meet certain criteria.
Brand identity. Your website design must go in line with your company's visual identity in terms of colors, fonts, graphics, etc. These elements must work together to evoke the right connotations and build a consistent company image.
Smooth navigation. Don't test your visitors' patience by making them go in circles searching for information. Your site must be well-structured, enabling intuitive and problem-free navigation. Apply visual hierarchy by arranging information by its importance and highlighting it with color.
SEO. To rank high on Google, your site must answer to a number of Google requirements. We're going to address those below.
Apply a SEO strategy
To be visible to users, your site must have a top ranking on Google and other major search engines. If you're courageous enough to deal with SEO yourself, here is Google's SEO Starter Guide for beginners. Alternatively, you can hire a professional to do the job for you. Let's take a look at the main SEO requirements that website owners should keep in mind.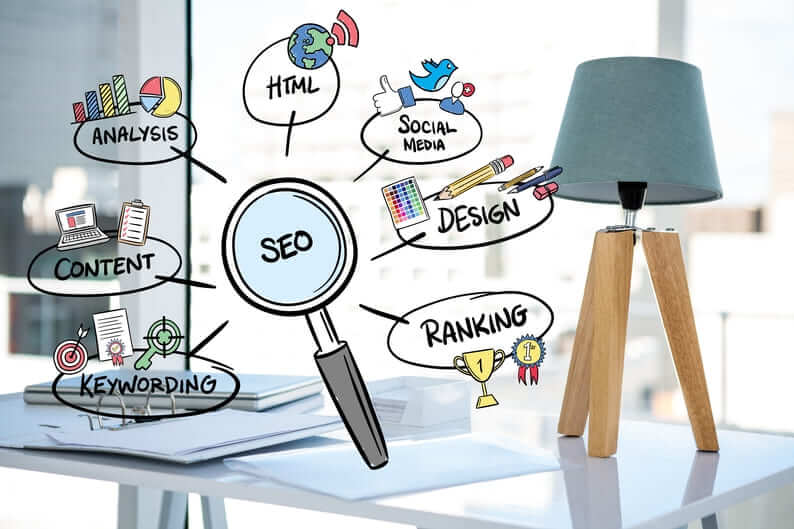 Keywords. Most Internet users will be using keywords to search your business online. There's a bunch of services that can help you leverage the power of keywords. For example, Serpstat and Google Search Console will show you what keywords your site ranks for, while Google Ads and Key Collector are great tools for building a semantic core (SEO keywords and phrases) for your platform.
Meta tags, i.e. headlines for search robots. Learn how to write compelling title texts (meta headlines), descriptions, and alt texts (meta descriptions for images).
High quality texts. To rank high on Google, your content must be easy-to-perceive (logical structure, accurate and concise information), useful (creating value for customers) and unique (no overlapping with content on other sites).
Functionalities. Make sure all links on your site are working, all buttons are active, and a shopping cart is glitch-free.
Reliable hosting. Search engines like websites that load fast and demonstrate a good uptime. This is where hosting provider services come into play. Be sure to approach this issue seriously because the choice of a hosting provider can make or break the success of your online platform. If your website is running on WordPress, you're sure to benefit from this guide on how to choose the best WordPress hosting.
Promote your site on social media
One of the best ways to build a loyal audience and increase sales is by tapping into the potential of social platforms. We've put together a list of golden tips that will help you market your company on social media.
Choose one to three social networks that your target audience is using most.
Brand each of your social media accounts (profile pictures, cover images, photos, videos, etc.).
Adapt your content to each social platform. Post short news digests on Twitter, images and videos on Instagram, business texts on LinkedIn, and so on.
Based on your brand identity, determine your tone of voice. Will your communication style be formal or friendly? Is it appropriate to use memes?
Schedule your posts. Make a content plan and schedule your publications 1-2 weeks ahead.
Communicate with your audience. Reply to direct messages, answer questions from your customers and react to their comments. It's important to showcase the human face of your company and connect with your online community.
Harness the power of influence marketing. Collaborate with popular bloggers who will tell their audience about your company. Make sure people you're working with share your company's values. If, for example, you own a fast food chain, it won't be a good idea to ask a fitness coach to market your products, right?
Launch an ad campaign
Digital ads are a surefire way to draw customers' attention to your products and services. Let's look at the three main types of advertising that you can benefit from.
Targeted ads: Text, photo and video ads on social media that are aimed at certain categories of customers.
Context ads: Ads on websites and search engines that are based on users' search requests.
Retargeting/remarketing: Follow-up ads for users that previously engaged with the ad campaign, e.g. visited your website, followed your social media page, submitted a request, etc.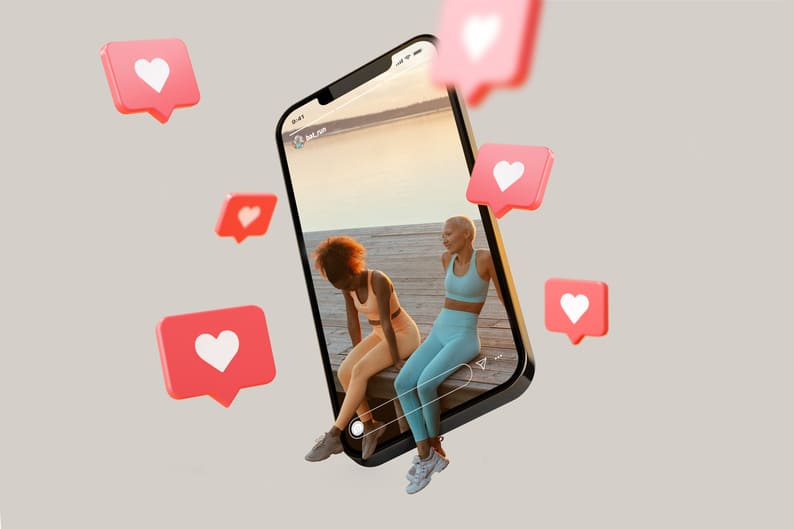 We've put together a few tips for effective ad management.
When choosing the right type of advertising and online platforms, think about your business needs.
Create short, concise ads with a clear call-to-action and appealing graphics.
Brand your ads. Use your brand identity to help customers recognize and memorize your company.
Analyze ad performance. Track the effectiveness (leads, orders, profits, etc.) of each ad campaign. If needed, adjust your strategy to improve the results.
Develop a content marketing strategy
A content marketing strategy serves to effectively promote your brand by publishing content across different channels.
Determine the type of content that works for your audience and adapt it to different promotion channels.
Brand your content. Stay loyal to your selected tone of voice. Enhance your texts with branded images, videos, etc.
Engage your audience. Appeal directly to your audience. Talk about their pain points and needs. Help them solve their problems. Answer their questions. Your content must evoke trust and encourage users to share their troubles with you.
Strive for consistency. Tie up your content published across different platforms to build a homogeneous image of your business.
Final word
Digital branding is a long-term endeavor that calls for a great deal of experimentation along the way. Find your company's unique identity. Study your target audience and their needs. Select the suitable promotion channels that will ensure the biggest outreach. If you do everything right, you'll soon see your loyal customer base growing and your bottom line start soaring!