Nowadays, to be a successful brand, you need to think not only about profits but also about addressing relevant challenges. One of such challenges is climate change. A growing number of companies are joining forces to battle this problem by choosing the eco path. Let's dive deeper into what the eco philosophy means for modern day businesses.
What is eco branding?
Technological advances and mass production have become a real threat to our planet's ecosystem. To make a positive impact on the planet, people are becoming more aware about their consumption and lifestyle. According to the survey, 88% of consumers want brands to help them make a difference in conserving the environment.
Thanks to the efforts of both companies and individuals, eco friendliness has evolved into a strong trend. A company following eco principles are called "sustainable", or "green." They use human and natural resources efficiently and take responsibility for their actions. Such a sensible approach to doing business generates a bunch of benefits for companies:
Customer loyalty. Modern consumers gravitate towards brands that share their values. By purchasing shoes or a bag by a certain brand, a person manifests that they accept what the company stands for and support sustainable development.
Competitive advantage. Green companies are more successful than their non-green competitors. Unilever's "Sustainable Living" brands, such as Lifebuoy, Ben & Jerry's, Dove and Hellmann's, grow 50% faster than the rest of the business.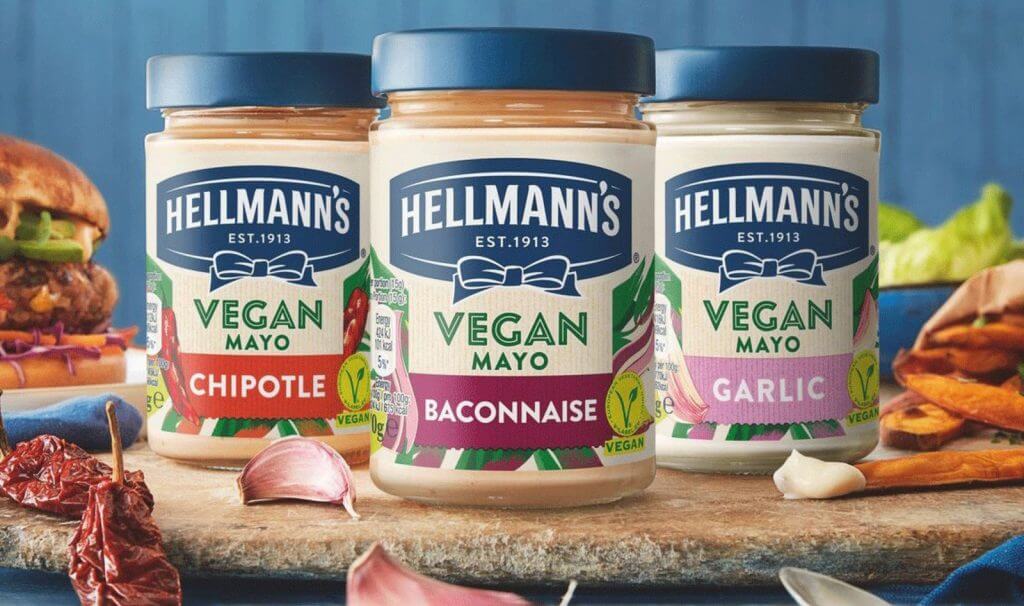 Revenue. A company ignoring the eco-friendly movement risks finding itself on the sidelines. According to the research, 80% of consumers willing to spend more on eco products are not supporting companies that ignore environmental concerns.
At the same time, the sustainable approach comes with two main challenges:
Production. You need to find suppliers that share your eco friendly approach, carefully supervise each production stage, purchase organic raw materials, and more. Each single detail requires extra efforts and control.
Cost. The green approach has to do with higher production costs which result in higher prices. This can drive away a part of customers who prioritize price over quality.
What sustainable brands do
Green brands are committed to making the world a better place. This ambition manifests itself in everything they do, including customer communication.
Save natural resources
Eco conscious brands adjust their production process and marketing strategy to their green philosophy.
One good example is Lush, an eco-friendly producer of beauty products. The brand is no longer using palm oil. On top of that, the company saves 450 litres of water per year and only uses recycled materials for packaging.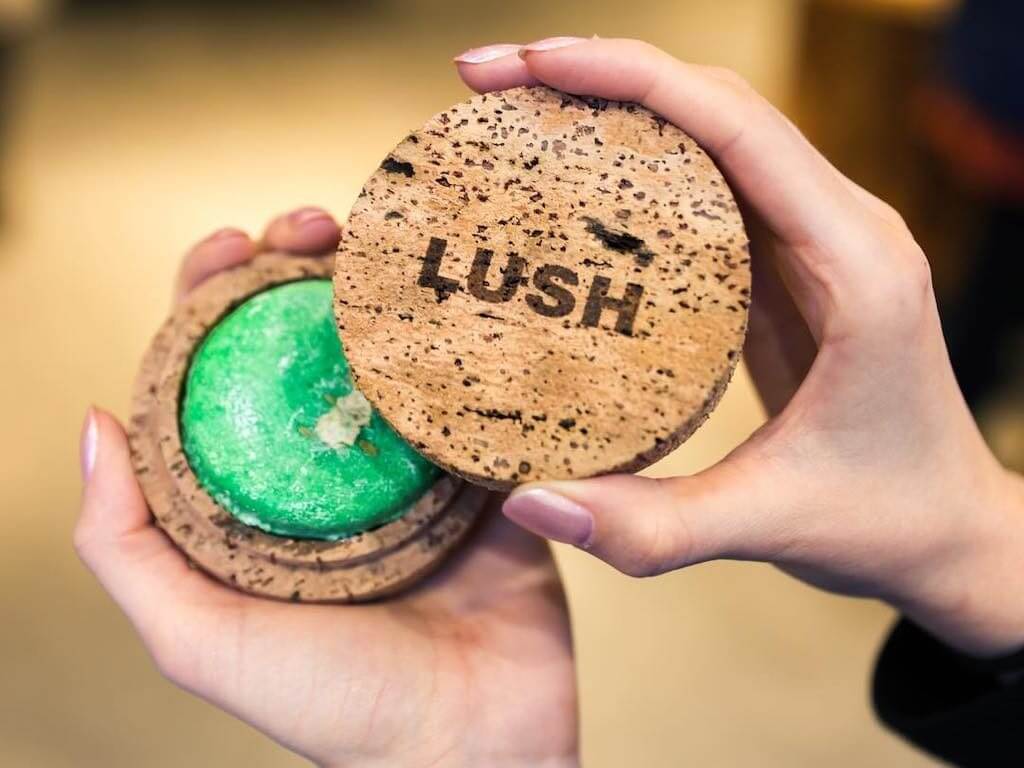 The famous apparel brand Patagonia launched a collection made from scraps of fabric waste. Despite being overpriced, the collection has been a great success.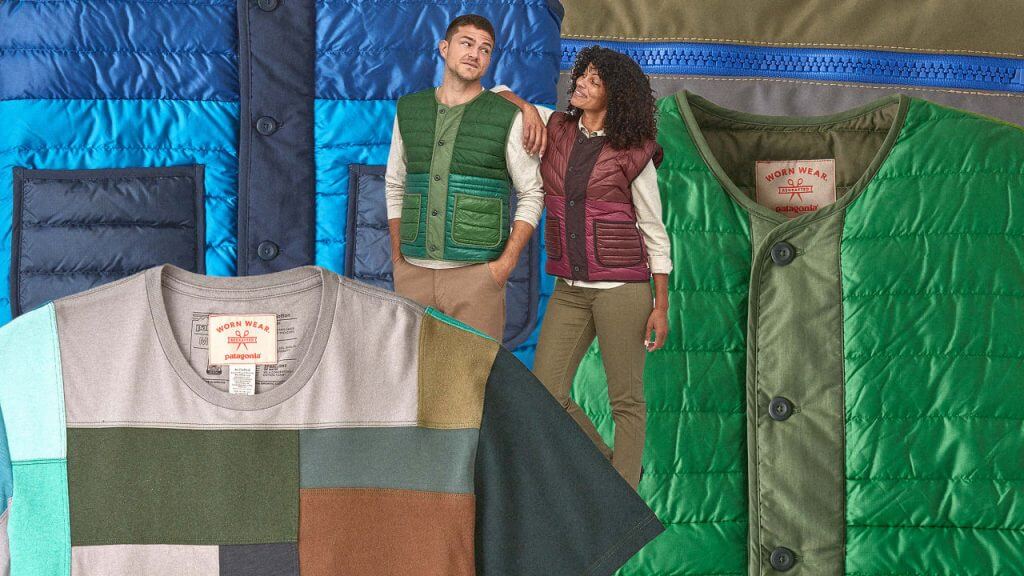 Take care of their workforce
Eco conscious consumers want to make sure that workers and employees are guaranteed safe working conditions and decent pay. This is why green companies are willing to let consumers behind the scenes of their production process. For example, the Swedish brand Acne Studios publishes annual sustainability reports where they describe their efforts in using carefully considered materials and working with responsible sourcing partners.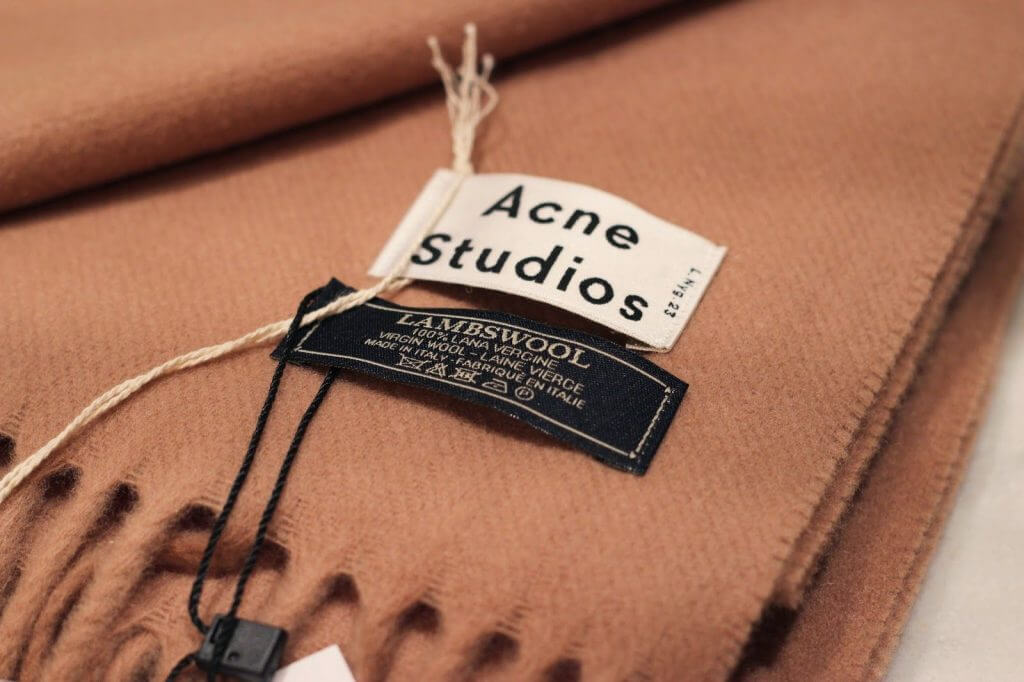 Guide customers
Manifesting your values is not quite enough. You also need to motivate your customers to follow your suite by using your products. For example, Colgate encourages their customers to save water while brushing their teeth. According to Colgate's Save Water campaign, "You can save up to 64 cups of water every time you brush your teeth. Just turn off the faucet while brushing".
How to create eco branding
The trend for eco branding is affecting all types of businesses, from big corporations to small firms. Joining is easy. Start from small initiatives and keep expanding them while monitoring your customers' reaction.
Positioning
If you've already defined your company's mission and goals, think about how you can link them with your sustainability philosophy. If you're starting a new business, among your goals at least one must deal with environment protection. Keep in mind that your goal must be:
shared by your audience;
achievable;
related to your products.
Brand identity
Your packing, website, ads, office, and store must share the same design code. Start developing your brand identity from creating a neat logo.
We recommend using natural colors (green, brown) and symbols (leaves, flowers). The fastest way to get a professional eco logo for your business is by using ZenBusiness. All you need to do is to enter your company name and choose the right color scheme.
Consistency
Go a full circle and incorporate your eco-friendly approach not only into your business processes but also to customer relations. Be open and transparent, and your audience is sure to appreciate it.
Pay attention to detail. If you stand for saving natural resources, it's logical that you must steer clear of plastic packaging. Be sure to control every little detail so that customers have no reasons to doubt your sincerity.
Involve your audience. Communicate with your customers on your website and social media platforms. Focus on photos and videos from behind the scenes of your production process. Show your audience that "eco" is your philosophy, and not just a fancy word on your product packaging.
Grow your influence. Publish articles in niche magazines, launch a podcast, and organize industry-specific events. This is a good way to create a loyal community around your brand and build up your customer base.
Successful sustainable brands
Looking for inspiration? We've put together several examples of successful eco brands, from clothing manufacturers to lawn mower producers.
U-R-SO
U-R-SO is an accomplished Ukrainian brand that produces swimwear. The company has recently launched a new collection of swimsuits named Sustainable Swim. To sew the items for the new collection, the company used the innovative fabric called Econyl. It's made of recycled plastic and fishing nets which were found at the bottom of the sea.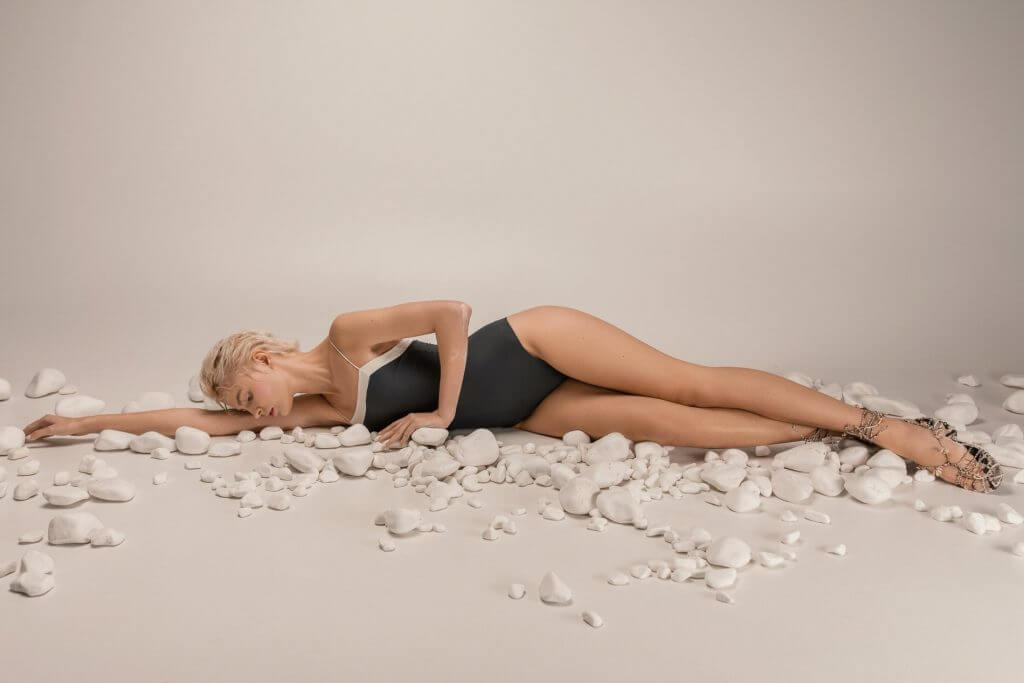 Dell
Dell sets a great example when it comes to saving resources. For example, they make printer cartridge ink from exhaust fumes. To produce hard drive magnets, the company uses exclusively recycled materials.
The IT giant has revealed their ambition to manufacture more than 50% of their products from recycled materials by 2030.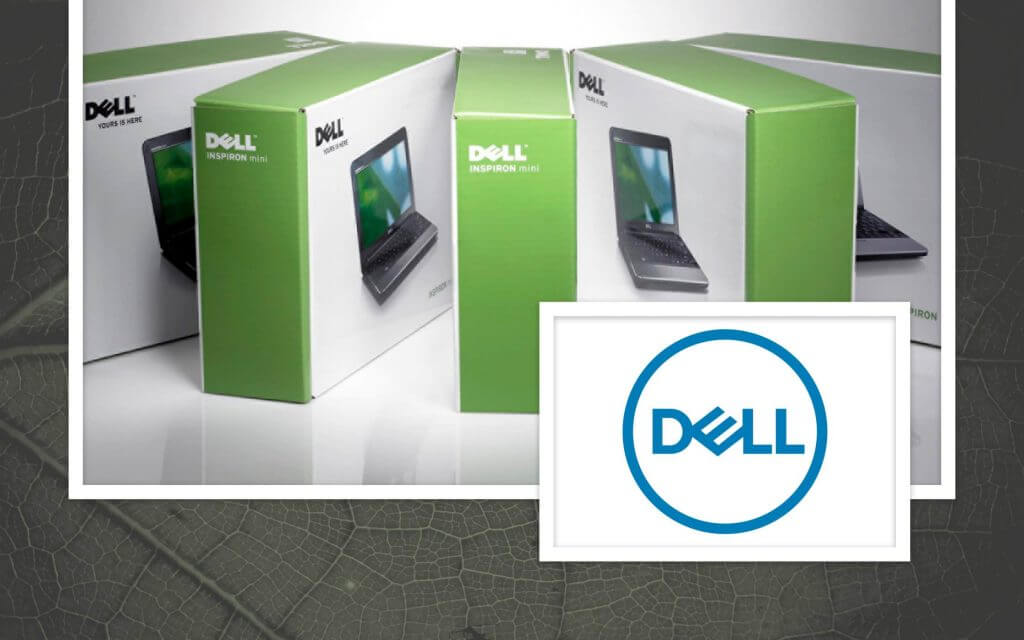 Organic Basics
The Danish clothing brand is committed to complying with the international working legislation. The company stands strongly against child labor. They take good care of their workers providing them with a decent pay and attractive social benefits package.
Each fabric goes through a rigid approval process based on its impact on the environment. Professionals from Organic Basics stress that they only use organic cotton which is grown without the use of any synthetic chemicals.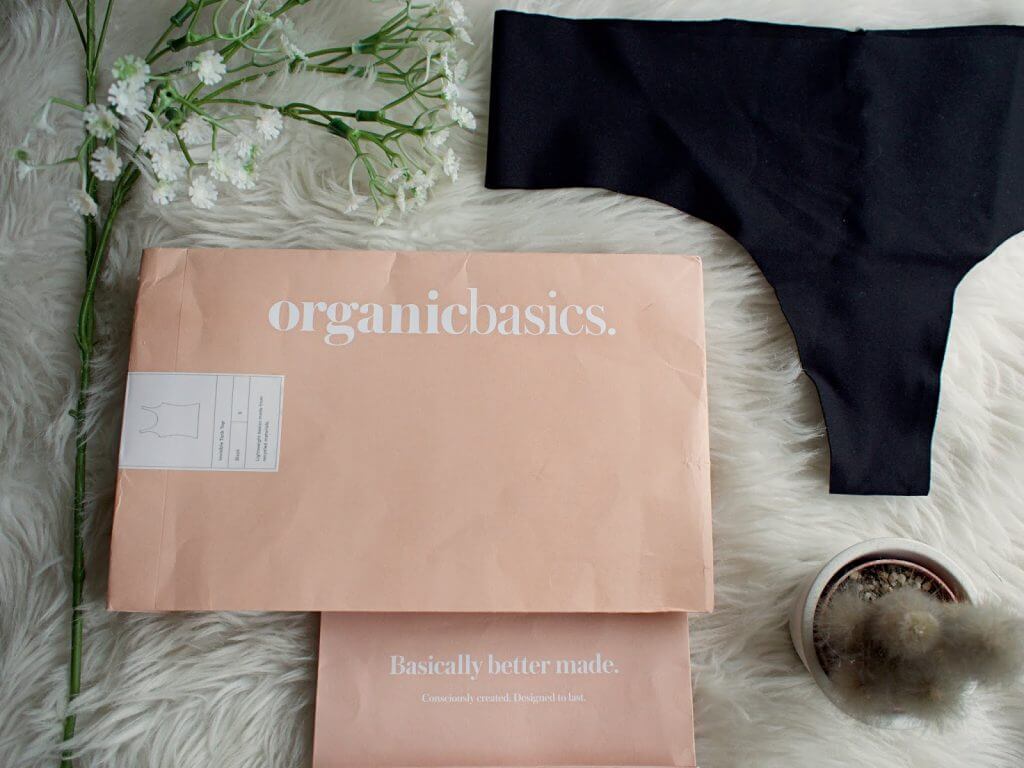 Husqvarna
The Sweden-based Husqvarna specializes in manufacturing machinery and equipment, such as saws, lawn mowers, construction tools, and more. The company's aim is to reduce carbon footprint. With that goal in mind, Husqvarna produces devices running on batteries and robotic equipment. Also, the brand is taking efforts to minimize cargo transportation.
Husqvarna hand-picks electric energy suppliers it works with. As for today, the Swedish giant receives more than 50% of electric energy from renewable sources.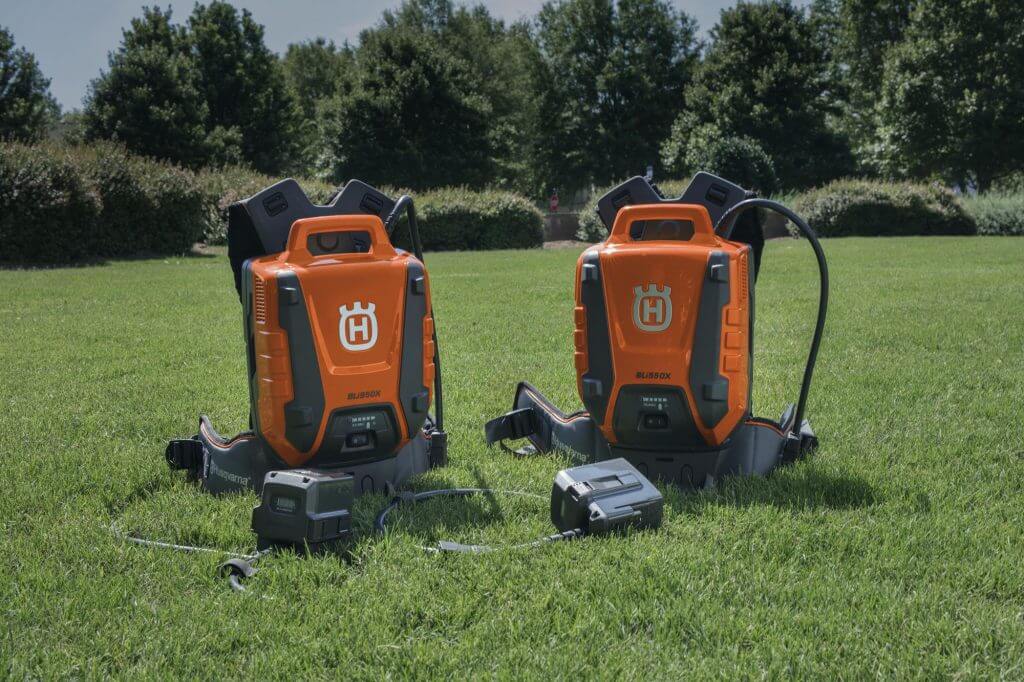 IKEA
The world's most famous home furniture company, IKEA buys 98% of wood from eco-friendly sources. The brand strives for zero-waste production. IKEA has minimized the use of synthetic chemicals and rigorously follows the international working standards.
Aside from that, IKEA creates products that enable its customers to lead a more sustainable lifestyle. For example, the company offers faucets that reduce water consumption and solar panels.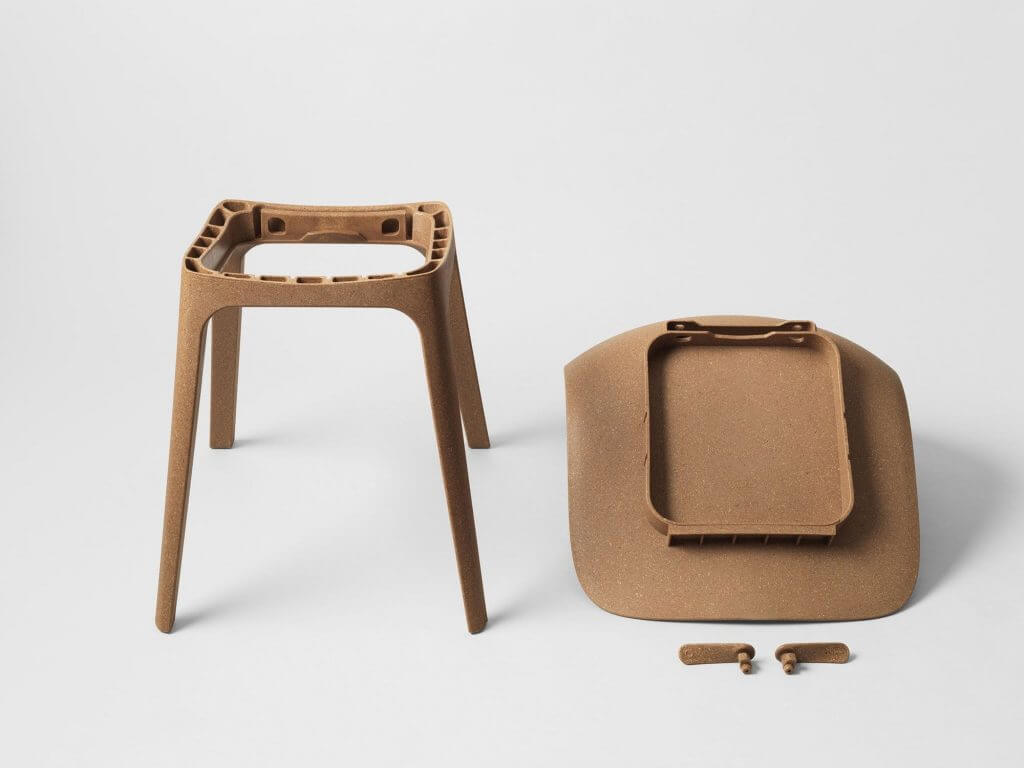 Johnson & Johnson
Johnson & Johnson produces a wide spectrum of products, from cosmetics to pharmaceuticals. The corporation strives to make the lives of people all over the world more healthy and fulfilling. To achieve this ambitious goal, Johnson & Johnson is set to spend 800 million dollars by 2030.
The multiple brands under the Johnson & Johnson umbrella are actively adopting eco innovations. For example, Johnson's stopped using pumps in some types of packaging, while Neutrogena produces makeup removal cloths made of eco fiber. Another brand, Le Petit Marseillais, introduced a shower gel which 98% consists of natural ingredients. Plus, the gel is sold in reusable bottles.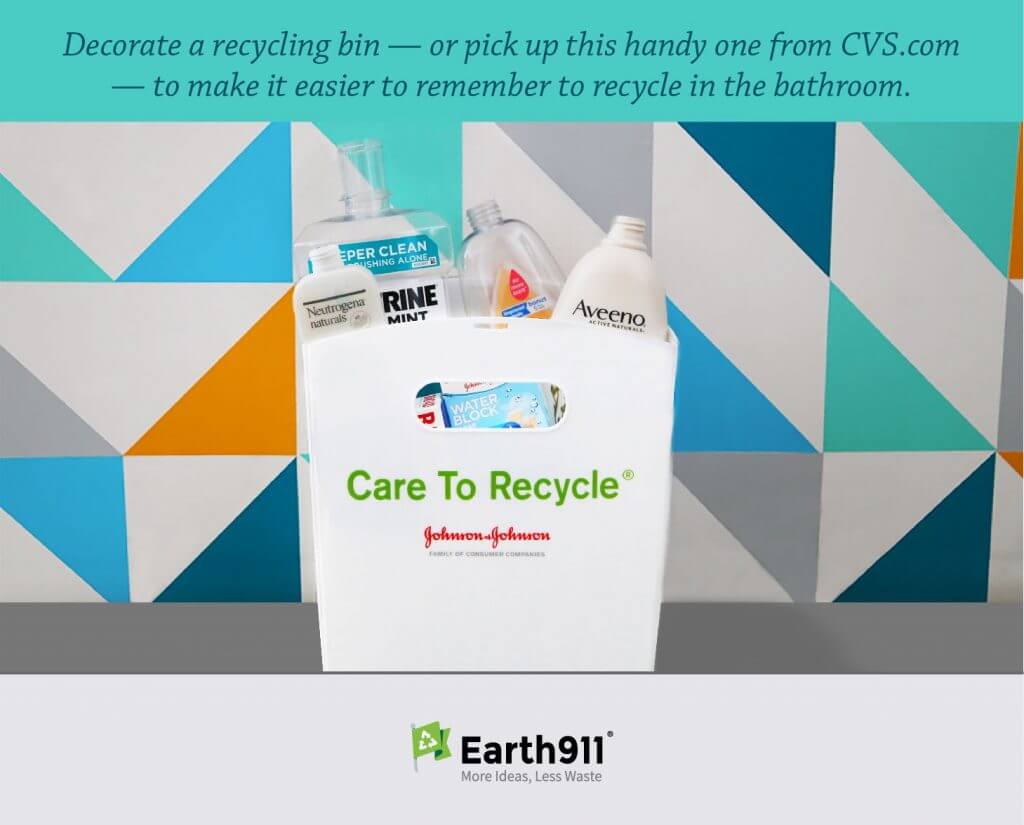 Nike
The iconic sportswear brand launched its Move To Zero eco campaign which strives for zero waste and carbon emissions. Nike's primary concern is the choice of materials. The brand is known for reusing plastic and fabrics.
Each shoe made from the innovative fabric Nike Flyknit takes 6 to 7 plastic bottles to make. All Nike Air soles are at least 50% made of recycled production waste. To produce clothing, the company only uses organic or recycled cotton.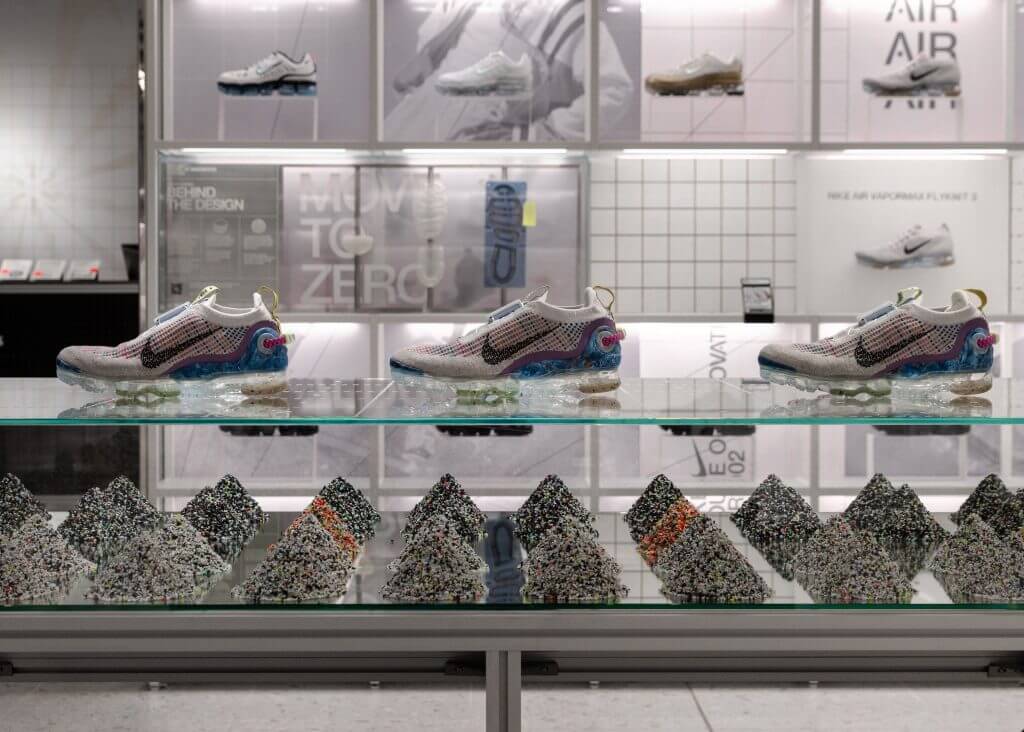 Coca-Cola
Coca-Cola is concerned about water consumption. The iconic brand counts every drop and provides access to fresh water to people in 79 countries.
The recipe for the famous Coca-Cola beverage is changing. The brand is working towards reducing the amount of sugar in the beverage, while more than 50% of its ingredients are eco-friendly. On top of that, Coca-Cola only uses recyclable bottles.
Final words
Nowadays, more and more businesses are taking care of the environment. Joining the eco trend is a great way to make a difference, grow your customer base, and build up a name for your business.