Trigger emails are emails launched automatically based on actions/inactions of clients or subscribers. Such communication allows you acquto retain clients as well as increase engagement and the number of repeat purchases. According to Yes Lifecycle Marketing statistics, promotion emails provide an average of 13.4% of openings, while automated emails provide 27.3%.
What advantages do automatic letters have?
Triggers are sent at the moment when it is most relevant for the client.
Recipients may not be ready to buy now, but providing them with the information they are interested in from time to time can fuel interest in the company and get customers engaged.
Ability to use multiple channels.
For example, you can set "smart" scripts from the cheapest channel to the most expensive (Push → email → Viber → SMS). Or you can send an SMS with order confirmation, and all order details and delivery information can be sent by email.

Customer support at all stages of their life cycle
You can build omnichannel chains at each stage of communication with customers: Attraction, Interest, Evaluation, Buying, Loyalty.
It is a common rule that attracting a new client is five times more expensive than maintaining the current base. Reactivation letters will help "rattle up" inactive clients and encourage them to buy. Welcome, onboarding, congratulatory, and other triggers can engage the audience.
Reducing the time for repetitive emails.
As mentioned above, automation helps get rid of monotonous manual sendings and frees up more time to learn what really works. This is especially useful if you have a small team.
Each trigger letter can be hyper-personalized with data from the client's card or right at the moment of performing an action on the website.

For example, a restaurant chain has a special offer for the second order in a particular city and for a certain position only. In order not to catch all new customers who meet these conditions every day, it is enough to enable segmentation by event for customers to automatically receive an email with a bonus.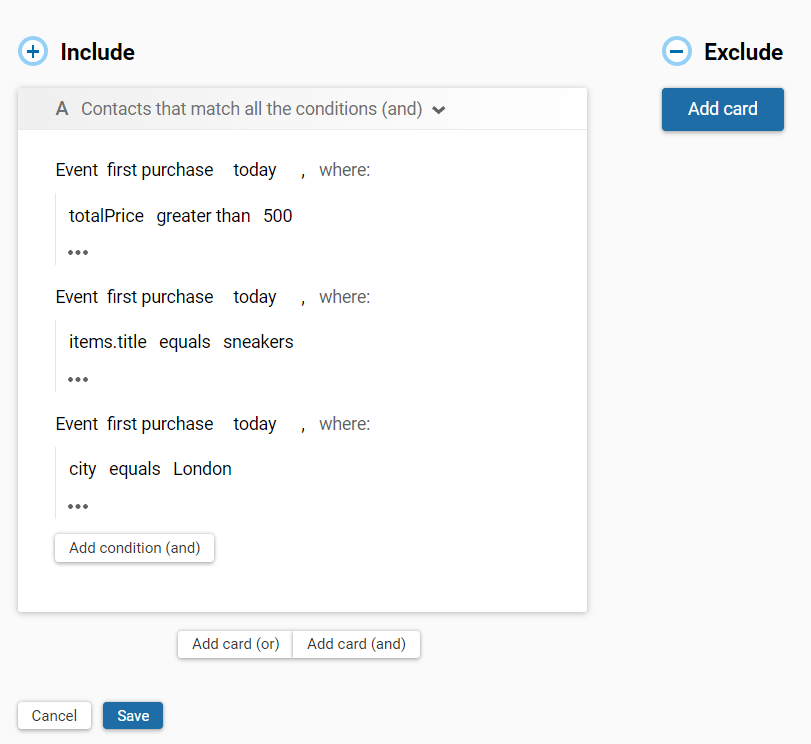 Examples of automated letters
A series of letters for beginners
A user only registers and it is important to introduce him/her to the company and gently prepare for future cooperation. For example, the PR-agency HighProfile chain consists of six email messages sent within a few weeks.

The first letters look like this: from getting acquainted with the founder, forms of interaction with the company to 50% for the first month of membership in the club.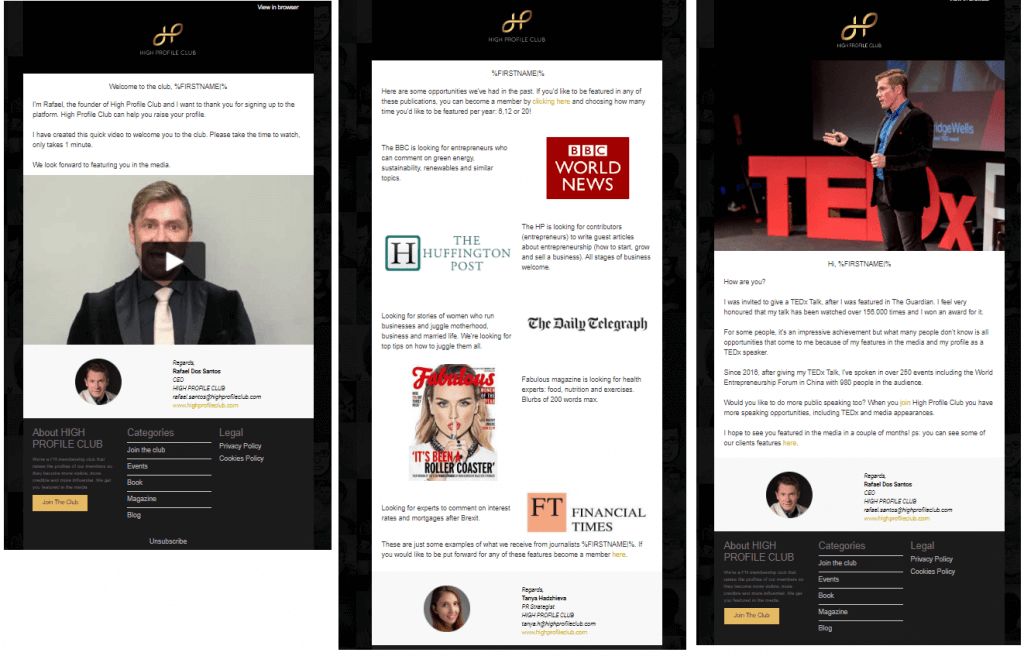 An average conversion rate of such letters is 5.1%
Reactivation emails
Such sequential chains are aimed at stirring up the interest of inactive subscribers.

For example, the jewelry online store Gold.ua has built the following series:
a promo code for a discount
a promo code reminder,
the last day of promo code usage.
These three letters are sent after a client has been inactive for 3 months. If the listed emails do not reach the result, the reactivation is transferred to other channels and another period.

Reactionary campaigns have a conversion rate of up to 5.4%
Abandoned cart/ views
The most popular and quite effective series of letters are those for online stores. These emails are based on user actions on the site:
first, an email with information about price decrease is sent,
the second letter contains the blocks with the reviewed and cheaper suitable products.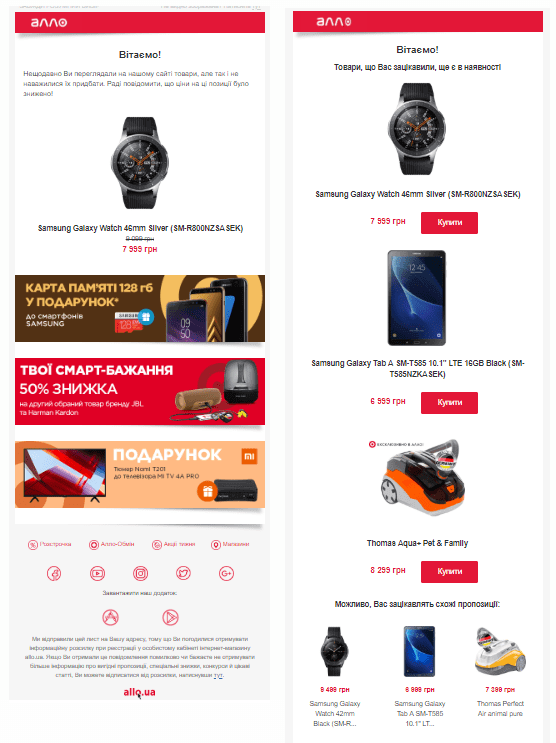 An average conversion rate is 6.7%.

The life cycle letter conversion rate can reach up to 8.6%.
Congratulations on your birthday
You can automate it as a single letter to congratulate birthday celebrants.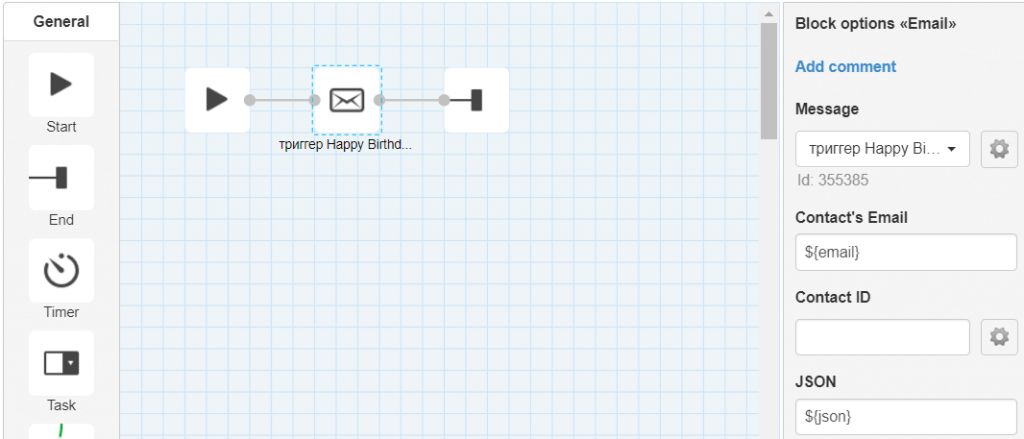 Besides, you can also to build a sequential chain:
a personal discount (a week before the event);
a congratulation (on the day of the event);
a reminder about the personal discount expiration (2 days after the event).
You can go beyond just email and add other channels of communication in case the email is left unread.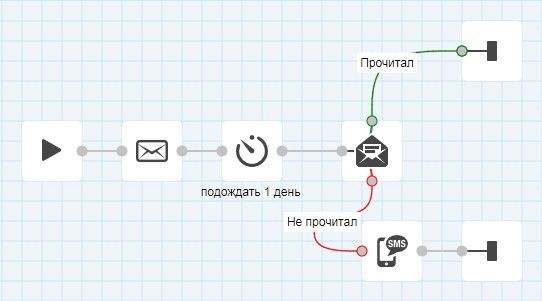 Letter automation by interest
An example of Medical Bridge's email newsletters. Newsletters for those who might be interested in the medical course.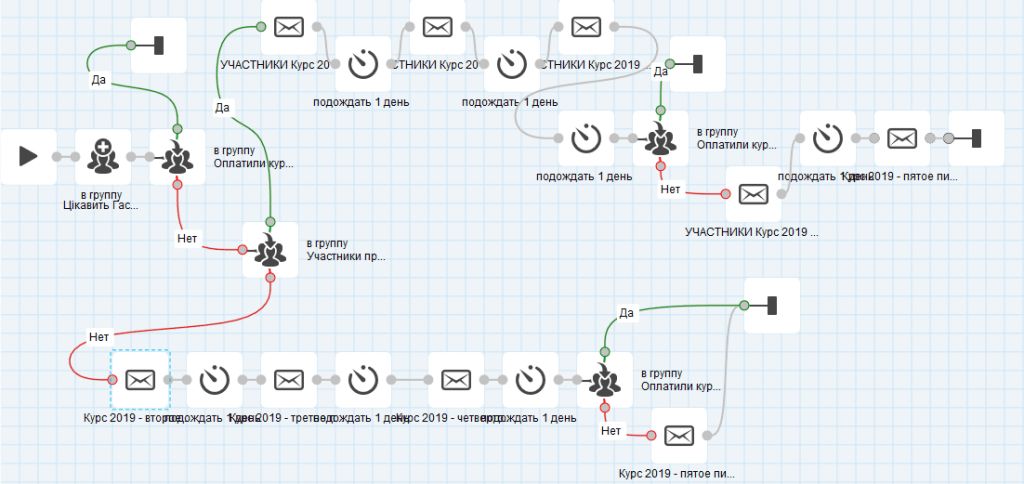 The script contains two branches, which are divided according to previous cooperation experience:
The participants of previous courses were sent a discount code.
No loyalty discounts were given to new users, but the benefits of participation were described in detail.