Are you launching a website and looking for effective ways to drive traffic to it? To grow a solid customer base, you need to make your online platform visible for major search engines. If you think that emerging businesses can't master the art of SEO, we have really good news for you! Read this SEO starter guide to find how to make your first steps in SEO.
What is SEO and why do businesses need it?
You probably know that SEO stands for Search Engine Optimization. Its goal is to make popular search engines (mainly Google, the world's most popular search engine) notice your website and rank it higher in organic search results.
Take a look at the main perks of using SEO.
SEO makes your website visible for potential customers. SEO aims at improving your website ranking in search results. Did you know that 75% of users never look beyond the first page with search results?
SEO drives free traffic. Websites get most traffic from search engines. Moreover, 70-80% of users tend to ignore paid search results, giving preference to organic search.
SEO drives leads. According to 61% of B2B marketers, SEO and organic traffic generate more potential customers than any other marketing strategy.
How to improve your website's SEO
The SEO strategy is made of three parts: internal SEO, external SEO, and technical SEO.
Internal optimization
The goal of internal SEO is to make a website user-friendly, easy-to-navigate, and useful for potential customers.
1. Build a semantic core
Potential customers will be searching for your company by certain words and phrases. That's why the internal optimization starts with creating the so-called "semantic core". Let's see how you can do that.
If your website is already up and running, you need to find out what search entries people are using to search for your business online. You can easily do that by using a bunch of smart tools (Semrush, Serpstat, Google Search Console, Sitechecker etc.).
Expand the list of keywords by adding similar search requests. You can do that manually by using Google search. Add the hints that pop up when you're entering your search request and the related searches displayed at the bottom of the search results page.
Create a semantic core using online services, e.g. the keyword planner from Google Ads, Key Collector, Ahrefs, and others.
Find out what keywords your competitors are using to drive traffic. Use the tools mentioned above, e.g. Serpstat.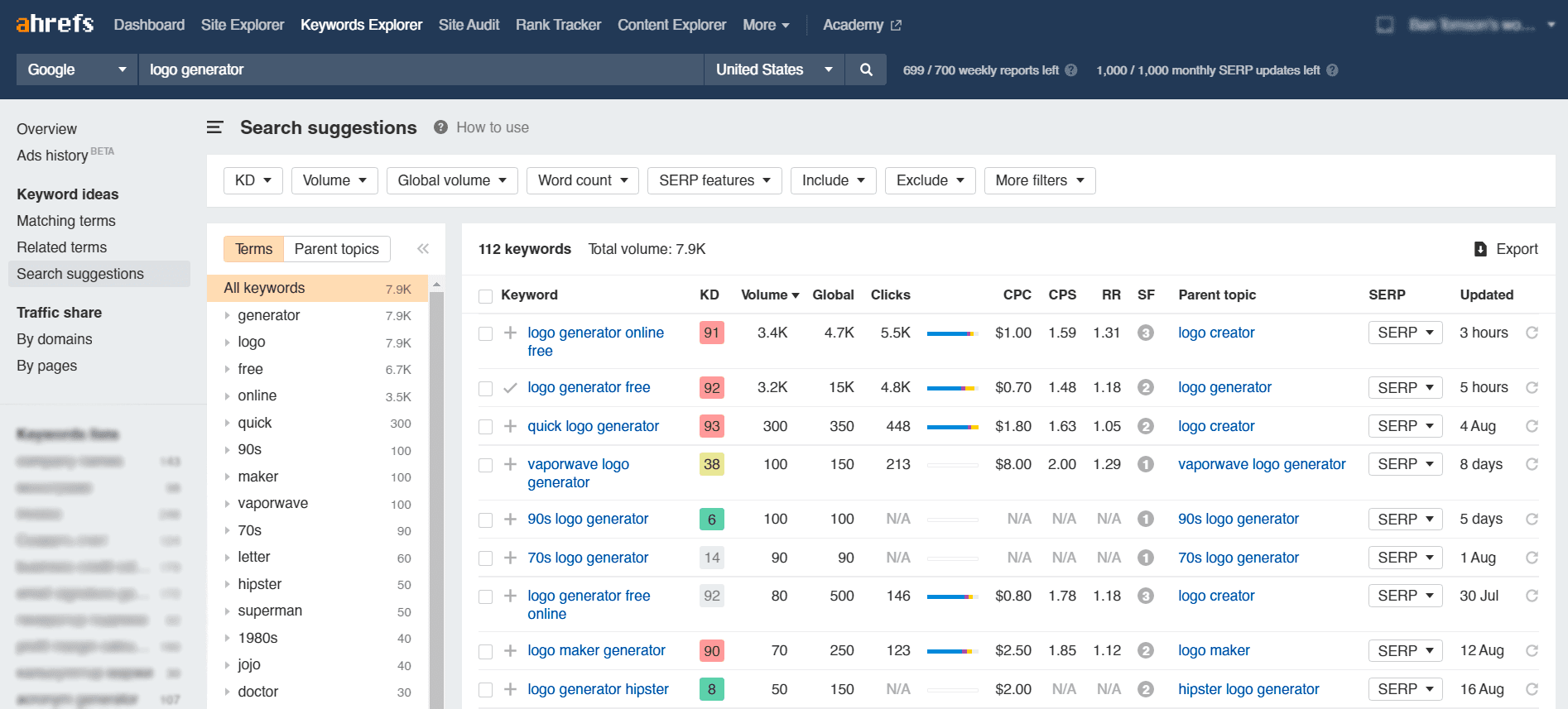 2. Add meta tags
"Title", "Description", and "Alt" are the three most important meta tags in SEO.
Title is the title of your web page which is created for search algorithms. It can match the headline seen by users, or have a different wording. The title must include the keywords. The optimal length of a title is 60 characters.
Description is a meta description of the page contents. The optimal length of a description is about 150 characters. The meta description is the two lines of text that you see under each search entry. The description must also contain the keywords. However, unlike the title, the description is created for real users, and not for robots. It's a mini presentation of your content designed to encourage users to click your link.
Alt tag describes images for search engines. Images are ranked by Google just like text, which gives them the power to drive traffic to your website. With that said, be sure to incorporate the keywords into your alt tags.

3. Optimize your content
Google prioritizes unique and relevant content that meets users' needs. Whether you write your texts yourself or hire a professional copywriter, your content must meet a series of crucial criteria.
Your text content must contain the keywords, but without being too spammy. There is absolutely no use writing SEO texts which are mindlessly stuffed with keywords. A search engine can easily tell a spam text from useful, information-rich content. Also, don't forget to incorporate the keywords into your headlines (H1), subheadlines (Н2, Н3, etc.), and main text.
Your content must be unique. Google gives lower rankings to the web pages that duplicate someone else's content. Be sure to check your texts for uniqueness (no lower than 90-95%).
Your content must be useful. Google prefers pages that give the best answers to users' search queries.
Your content must be structured. An intuitive, simple structure increases the chances that a user will read your content from beginning till end. Split your texts into logical paragraphs, use headlines, and numbered/bulleted lists. Also, be sure to use an easy-to-read, legible font.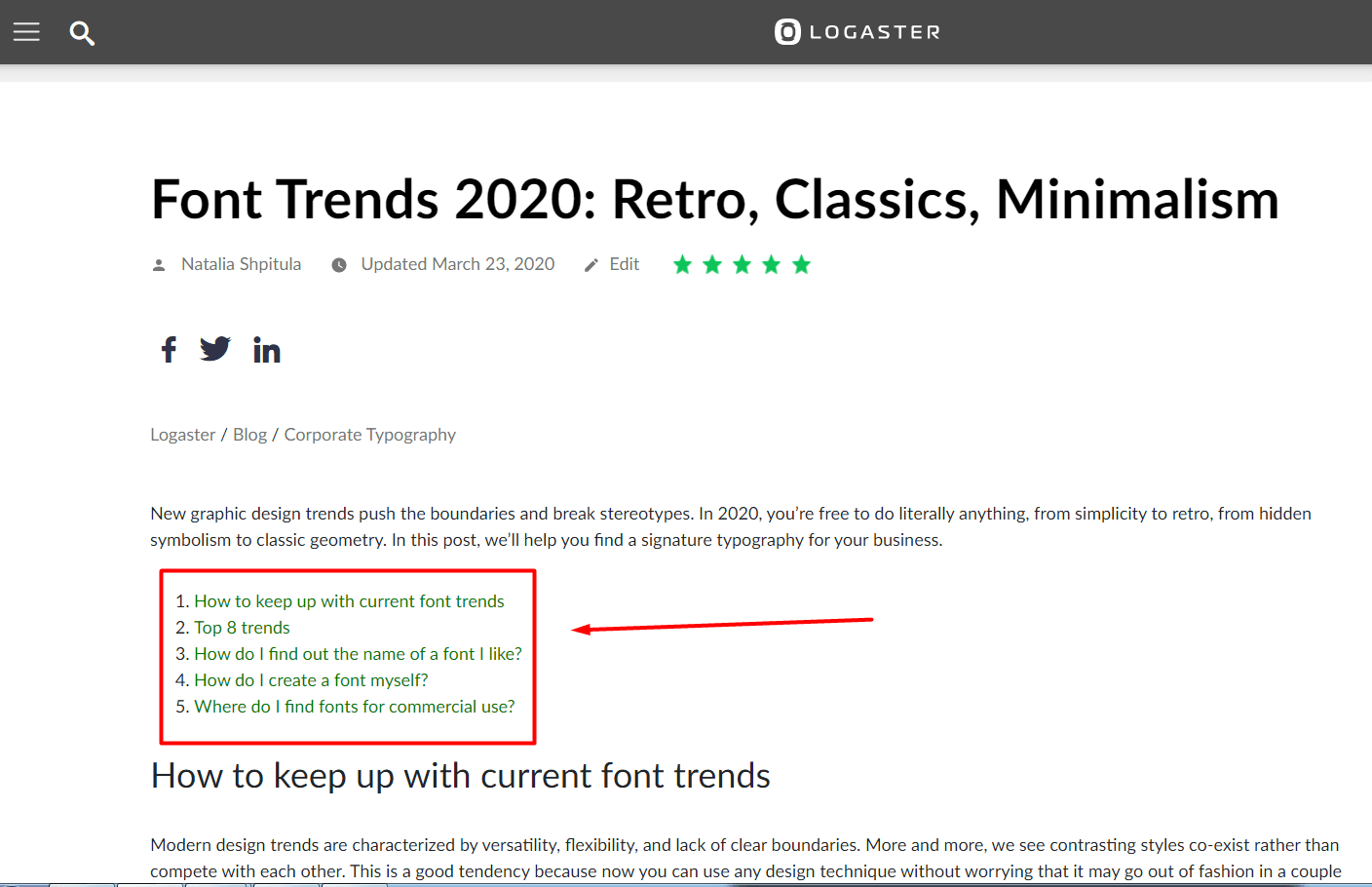 4. Boost your website functionality
If a user is struggling with finding a certain product or placing an order on your website, they're unlikely to stay on your platform.
Your website design must be modern and minimalist. By cluttering your website with design elements and using low-quality visuals, you risk driving away your potential customers and ending up with a low ranking on Google.
Your website design must be easy to navigate. A simple and succinct menu, logical blocks, highlighted CTA buttons – all this directly affects how users will perceive your website and how search algorithms will rank your content.
Your website design must reflect your brand identity. If a user memorizes your brand, chances are that they'll come back for more. To make a lasting impression on your visitors, you need a strong, coherent brand identity (colors, fonts, logo, etc.). Use the ZenBusiness logo generator to create a professional brand identity in sheer minutes!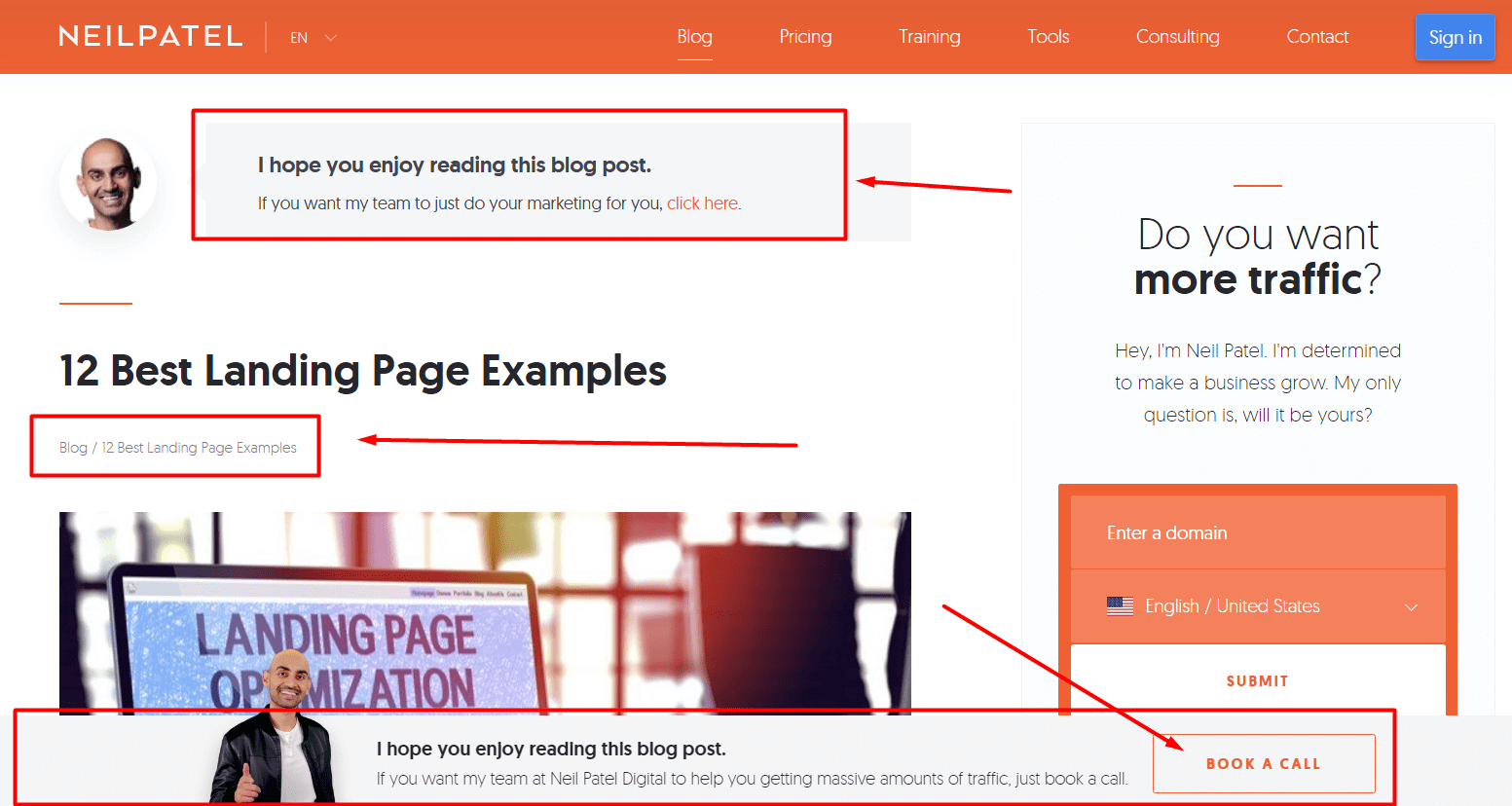 In addition to having an aesthetically pleasing design, your website must be functional. Not only do you need to have all buttons and other interface elements in place, but it's also important to make sure they deliver a smooth experience for the user and accommodate their needs. Depending on the type and topic of your online platform, you'll need the following elements:
registration form;
online chat;
search bar;
shopping cart;
CTA buttons;
and other elements.
Technical optimization
Listed below are the things you need to do to ensure that your online platform meets Google's technical requirements.
1. Create a XML map
An XML map includes all website pages that are eligible for indexation by search engines. Luckily for website owners, there is no need to create an XMP map by yourself. You can use a bunch of dedicated programs, such as Xml-sitemaps, etc. To learn more about how to create a smart XMP map, click here.
Also, make sure your website has a text file named "robots.txt". It contains the pages that don't qualify for Google indexation, such as your website's beta version, print version, shopping cart, user accounts, etc. Read more about how to create a robots.txt file.
2. Check your security protocol
Security protocol refers to a combination of letters before the domain name. It's either "http" or "https". Google prioritizes websites with the secure https protocol. You need to get a SSL/TLS certificate from your hosting provider. These certificates encrypt the data sent between the server and the user's browser.
3. Boost your loading speed
If a website takes as long as 2 seconds to load, its bounce rate grows by 103%. Each additional second sends the conversion rate down by another 7%.
Check your website's loading speed by using special tools, such as Google PageSpeed ​​Insights. If the result leaves much to be desired, think about how to speed up your site.
4. Optimize your URLs
Your URL address helps both search engines and users to better understand what your website deals with. Compare these two URLs: picnic.com/dishes/plates and picnic.com/fkld/890?=plates%82964. Of course, the first URL will end up higher in search results because it hints at the information contained on the page. When optimizing your URLs:
use the keywords;
steer clear of digits and symbols that contain no useful information (?, %, +, etc.);
avoid using dates;
aim for a short and succinct URL
5. Develop a mobile-friendly website version
Most search queries nowadays are made from mobile devices. Develop a mobile-friendly version of your website to cater to your audience's needs.
External optimization
If your website has a great deal of mentions across other platforms, search engines will be ranking it higher. Building up your backlinks is a challenging task that requires lots of time and effort.
1. Create a high-quality content
To make users want to share your content, it must meet a bunch of vital criteria. The content you create must be unique, information-rich, useful, etc. (We've talked about this earlier in this guide.)
2. Use major promotion channels
Take a look at the effective promotion channels that you can benefit from.
Guest blogs. Insert a link to your website into an article, guide, review, etc. that you've written for another online platform.
Crowd marketing. Publish backlinks to your website across platforms with user-created content, such as forums, Q&A sites, etc.
Online platforms where your competitors tend to put their backlinks.
How to track your website's performance
To see that your work bears fruit, you need to track the key parameters of your website performance, such as Google ranking, traffic, conversion, etc. We recommend that you start with these two indispensable services.
Google Analytics offers a big suite of tracking tools. Learn about your traffic sources, top search queries for your company, demographics of your target audience, crawling depth, conversions, and more.
Google Search Console enables you to measure your website's search traffic and performance. The tool will tell you how search algorithms rank your content, what search queries drive most traffic to your site, how many users click your links, what websites mention your brand, etc.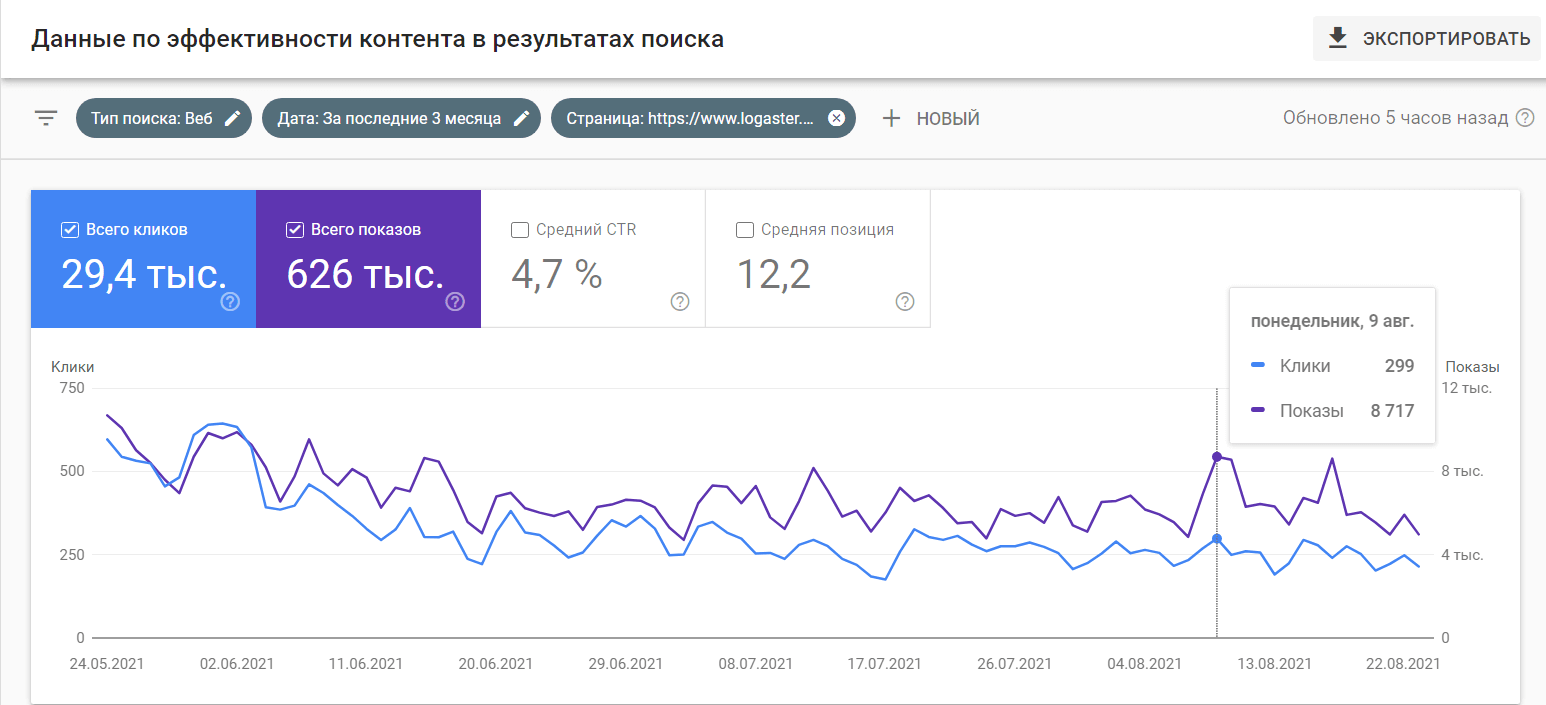 Final word
Although SEO covers a vast range of skills and knowledge, you can make your first steps towards improving your website right now. An important thing to keep in mind is that SEO doesn't deliver instant results. You need to give search algorithms enough time to index and rank your website. To solidify your first success, you need to make SEO an integral part of your marketing strategy.