In today's highly competitive e-commerce environment, building a profitable business involves offering high-quality products and services and nurturing customer trust.
To appeal to customers, your company's website needs a compelling About Us page. In addition to providing information about your products and services, a persuasive About Us page must also encourage trust between your company and your target audience.
The same logic applies to academic resources and writing services. Users need to know how to order an essay and access other services on the website.
This article provides insights into how to write an engaging About Us page for your corporate site. It also contains the best examples of About Us pages that impressed us most!
Why the About Us Page is Crucial to Your Site
The About Us page allows business owners to introduce their brand to their potential customers. It contains the company's backstory, mission, goals, product information, and more.
Unfortunately, many website owners overlook the importance of the About Us page. Some companies copy the About page from other sites without even bothering to tailor it to their business context. Obviously, a lighthearted approach like this leads nowhere because thus you fail to convey your brand's essence and personality.
Let's find out what makes a well-crafted About Us page.
A professional About Us page:
Communicates the Idea Behind Your Business
Unlike a landing page, an About Us page presents an "idealized" general overview of the company. When going through this page, a website visitor must get a clear understanding of your brand's message.
To craft an informative About Us page, you need to talk about your company's goals, key strengths, brand identity, and more.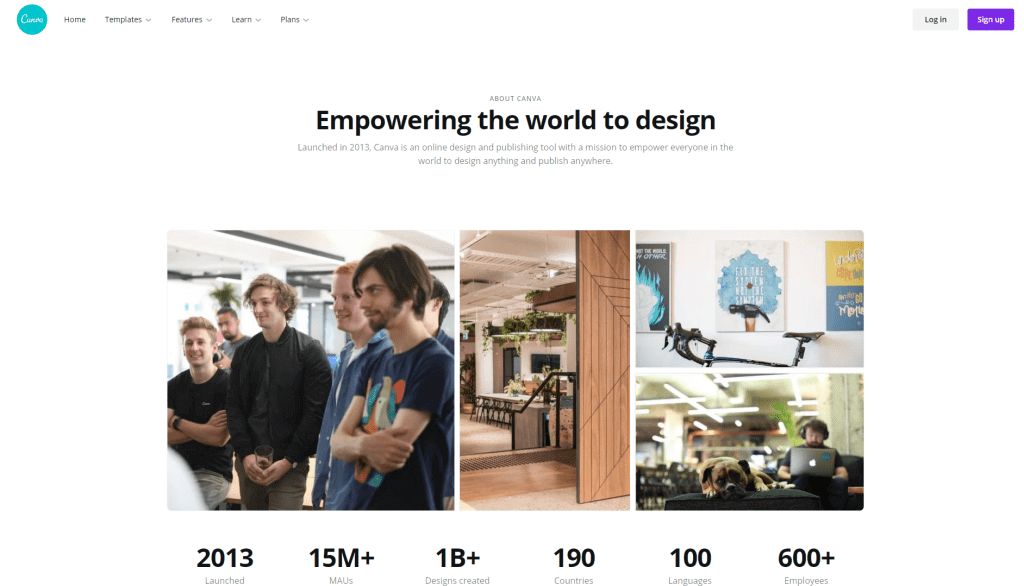 Reveals the Human Face of Your Business
An About Us page must contain basic information about your company's founders and lead executives. Revealing the human face behind your business will boost customer trust and make your brand more relatable.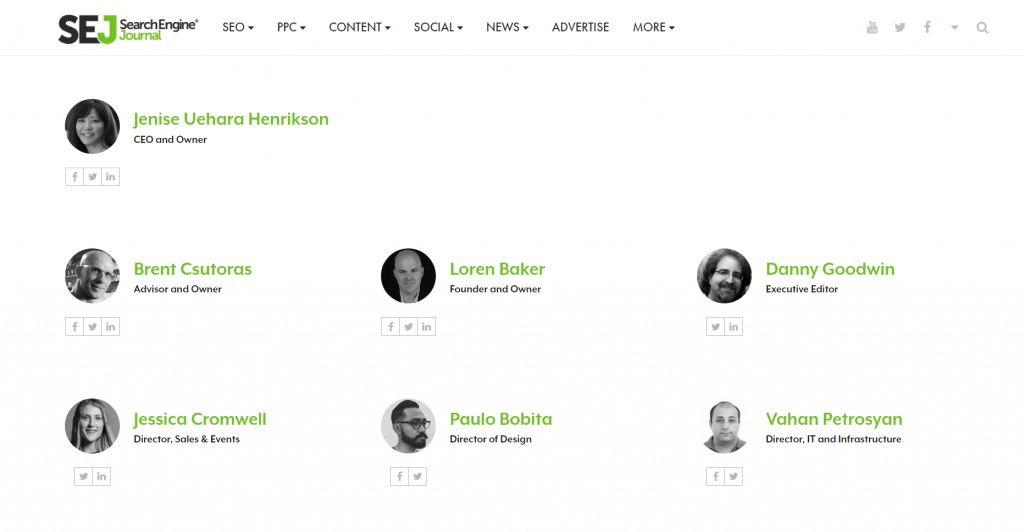 Outlines Your Business Model
A clear-cut About Us page must talk about the company's products and business model. This is what people want to discover about your business in the first place. On the other hand, you don't want to go into too much detail. Provide basic information and then include a link for those willing to find out more.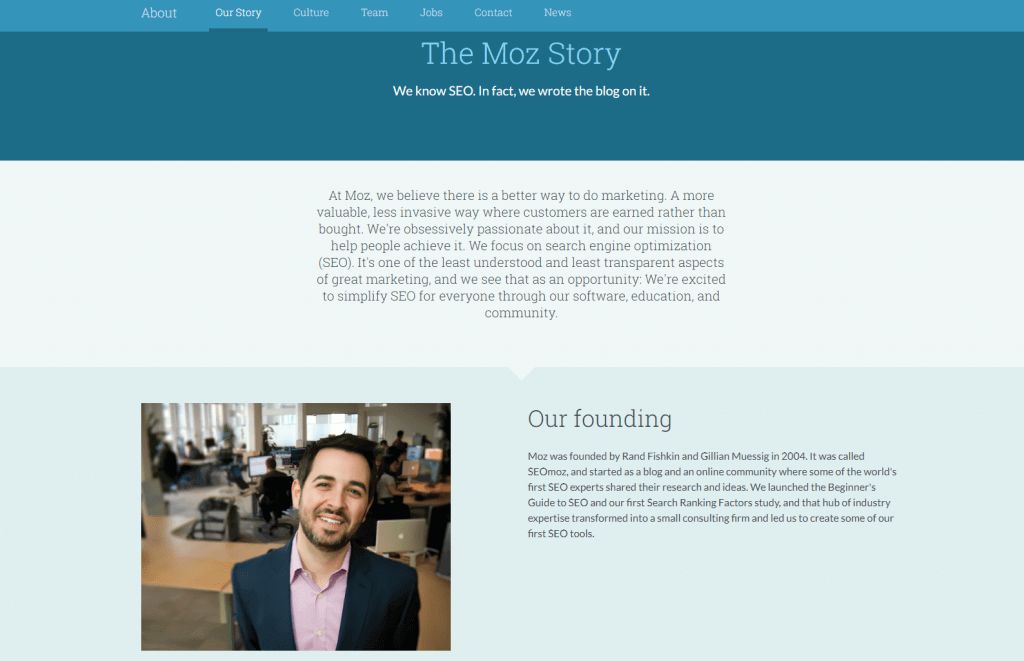 Includes Persuasive and Informative Content
Avoid creating the About Us page which is too simple and generic. Otherwise, you risk turning off potential customers. Be sure to add some visual content. Use animated GIFs and trendy graphics to highlight your mission and goals.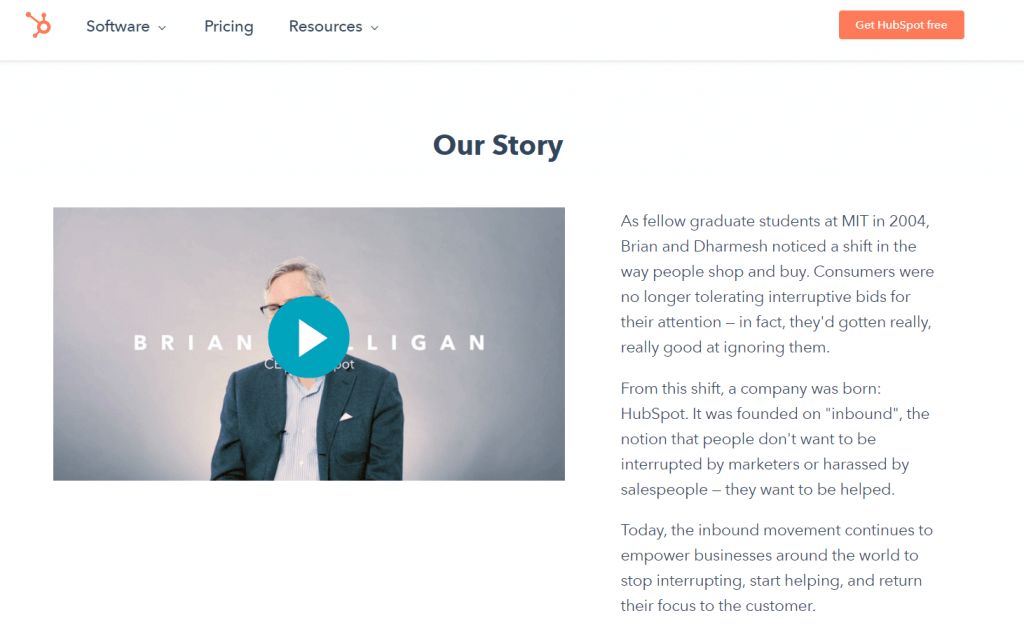 What to Include in Your About Us Page
Every brand owner is concerned about creating a detailed About Us page. Keep in mind that your About Us page must showcase your authority and translate your business vision.
About Us pages can vary depending on the industry. However, there are standard blocks of information that every such page must contain.
Here are some valuable tips to help you write a killer About Us page:
1. Start with a Unique Value Proposition
You only have so much time to make a lasting impression on your website visitors. Start with a unique selling proposition to convince visitors to stick around and eventually convert them into customers.
According to Entrepreneur, the company's unique selling (value) proposition refers to a tangible aspect of your business that differentiates you from others.
Crafting a USP is easy when your company has a clear-cut competitive advantage or solves a particular problem. For example, if you have a flexible returns policy or manufacture products from renewables, you should base your USP off of that information.
However, if you didn't have a unique value proposition in mind when opening your startup, it's never late to discover one. Consider outsourcing a digital marketing specialist who will analyze your brand and outline the competitive advantages which differentiate you from the rest.
2. Share Your Brand Story
Brand story is what makes your company unique. Companies like Facebook and Tesla rely on relatable stories and business cases as part of their image. On top of that, customers gravitate towards brands with a rich background of ups and downs, groundbreaking innovations, and achievements.
However, it's only about sharing stories. Focus on narratives which would resonate with your company's goals and values. Also, note that the brand story is not about self-praise but about connecting with customers.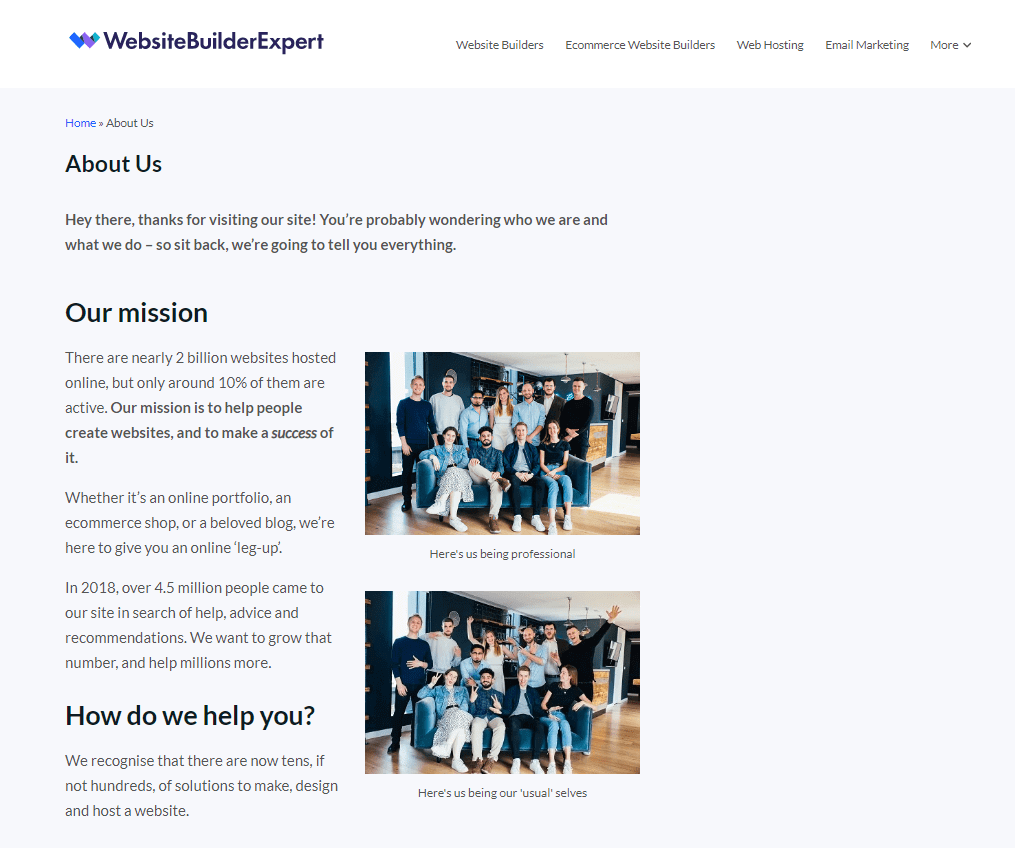 Some ideas for storytelling can include:
● your brand's origin story;
● early struggles;
● early achievements;
● major sales benchmarks;
● first employees;
● business expansion stories.
3. Talk About Your Team
Your brand presentation would be incomplete without your employees which are the heart and soul of any business. Publishing the bios and photos of your company's founding members and key employees is a great way to forge an emotional bond with your customers. If your business is solo-managed, then you should talk about yourself and your vision.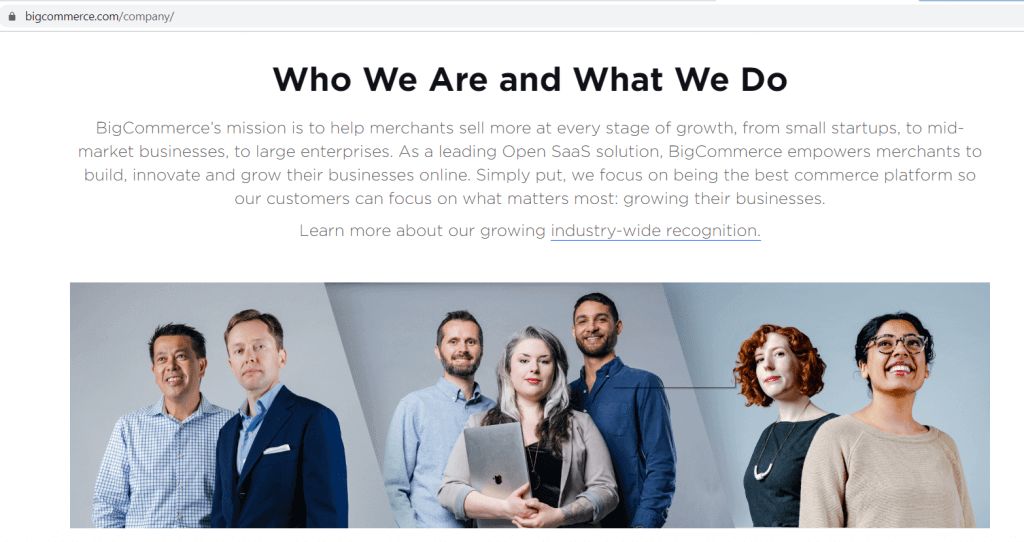 4. Add Updates on Your Company's Goals
In business matters, transparency is a highly valuable asset. It can also be a powerful marketing tool. Many brands succeed in appealing to a younger, progressive audience by incorporating words like 'sustainable materials' and 'customer satisfaction' into their About Us pages.
Satisfy customers' curiosity by showing them how you're working towards achieving your goals. It might be a great idea to add "behind the scenes" photos from your production facilities. Be sure to accompany such photos with text to explain to the public what is going on at each production stage.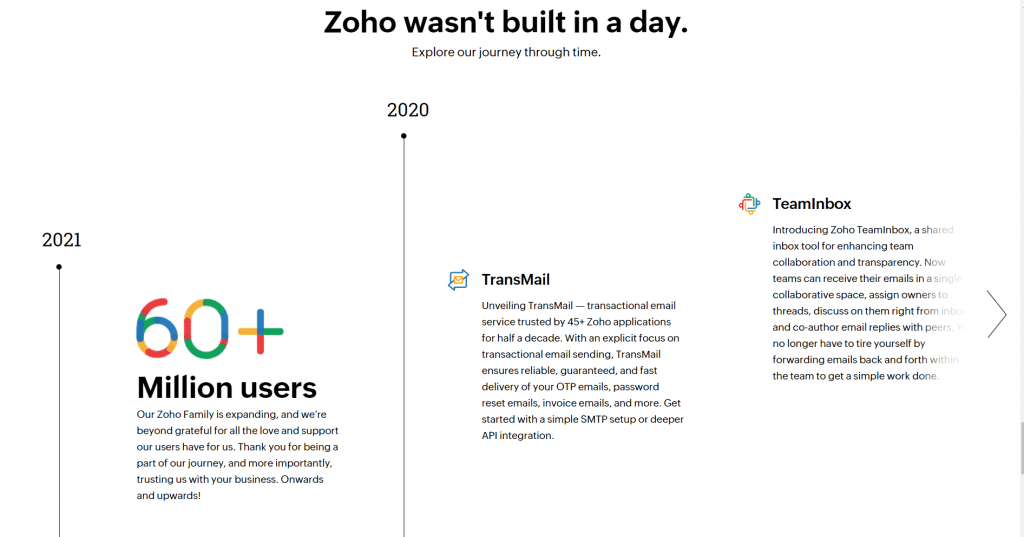 5. Reveal Your Physical Address
Make sure your About Us page includes your company's physical location. It's a great way to increase customer outreach and build trust.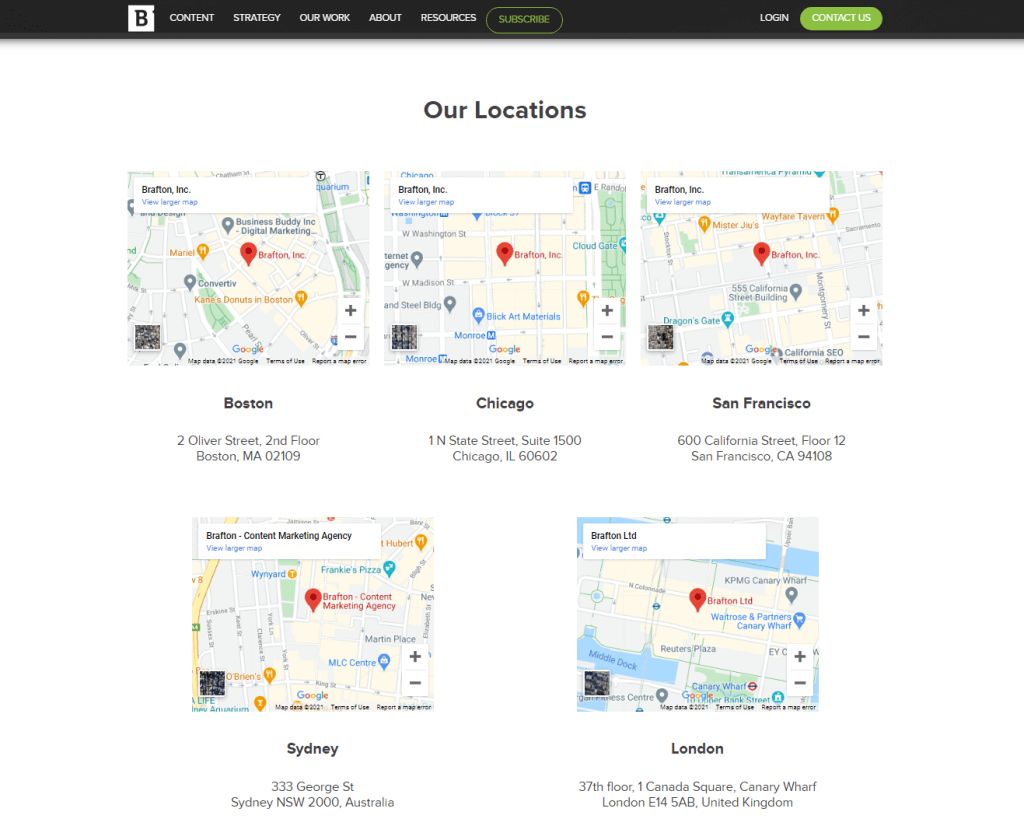 6. Include a Call to Action (CTA)
CTA is a small piece of text that urges the user to perform a specific action on the page.
Every block of information on your About Us page must contain a call to action. Rely on the commonly used CTAs like 'Find out more,' 'Read more,' 'Contact us', etc.
Alternatively, you can come up with your own unique CTAs but make sure to keep them short and on-point.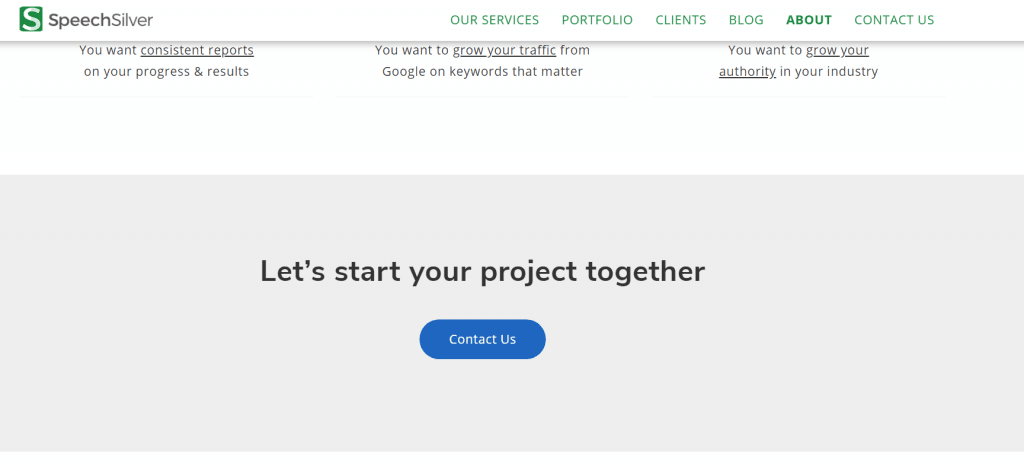 Things to Avoid on Your About Us Page
Even if you follow the tips we've outlined above, you still risk ending up with an About Us page which looks unprofessional and underwhelming. How? By falling into multiple traps! We've outlined the common mistakes to avoid when building up an About Us page.
1. Excessive Graphics
It goes without saying that compelling graphics add to the overall feel of the webpage. However, by adding too much graphic content, you risk drawing users' attention from the main point. Nowadays, popular website builders offer turnkey design templates (both free and premium) which you can customize and tailor to your needs.
Also, it's important to make sure your page graphics look good across mobile devices.
2. Vague CTAs
Visitors spend the average of 13 seconds on your site before deciding whether to stick around or leave. With that said, be sure to make your CTAs specific and impactful in order to keep the bounce rate at a minimum.
3. Content Stuffing
Don't set the goal of laying out every piece of information about your company. A compelling About Us page must only contain the highlights of your business journey. Avoid long-winded stories and descriptions. No one likes a long introduction! Keep it nice and short.
Examples of About Us Pages That Rock
How about some inspiration to help your kickstart your writing? Here are some stellar examples of About Us pages used by high-profile businesses. We strongly advise you against copying these samples word for word, though. Distill the best methods and transform them into an amazing About Us page of your own!
● Social media platform — Facebook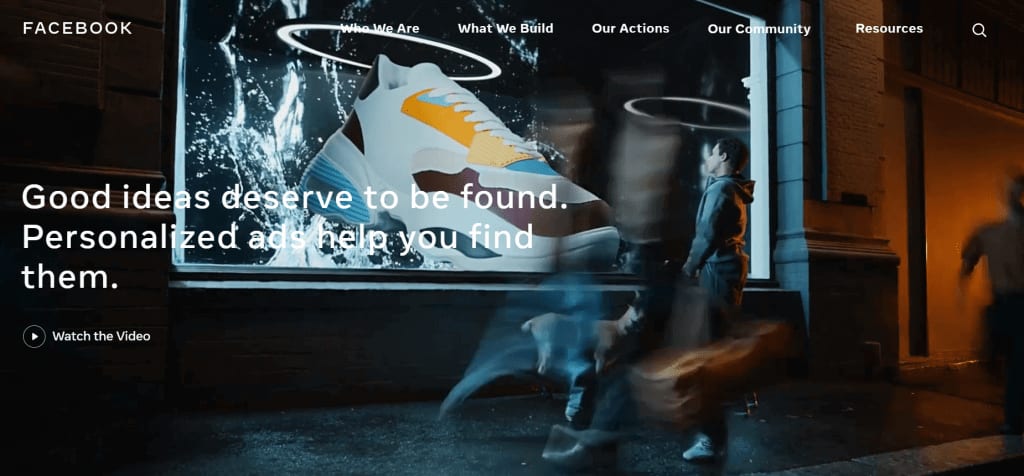 ● Sales platform — Salesforce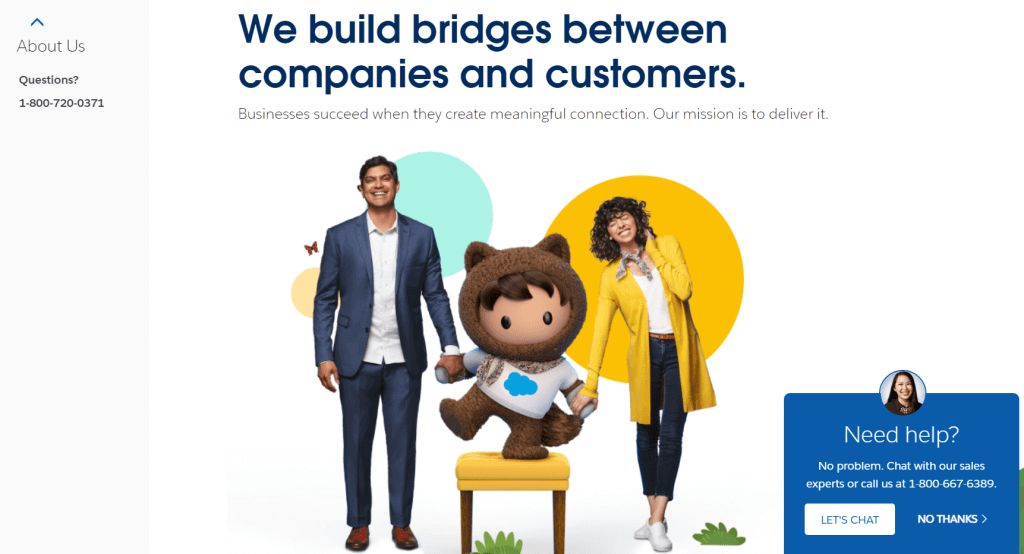 ● Design website — 99designs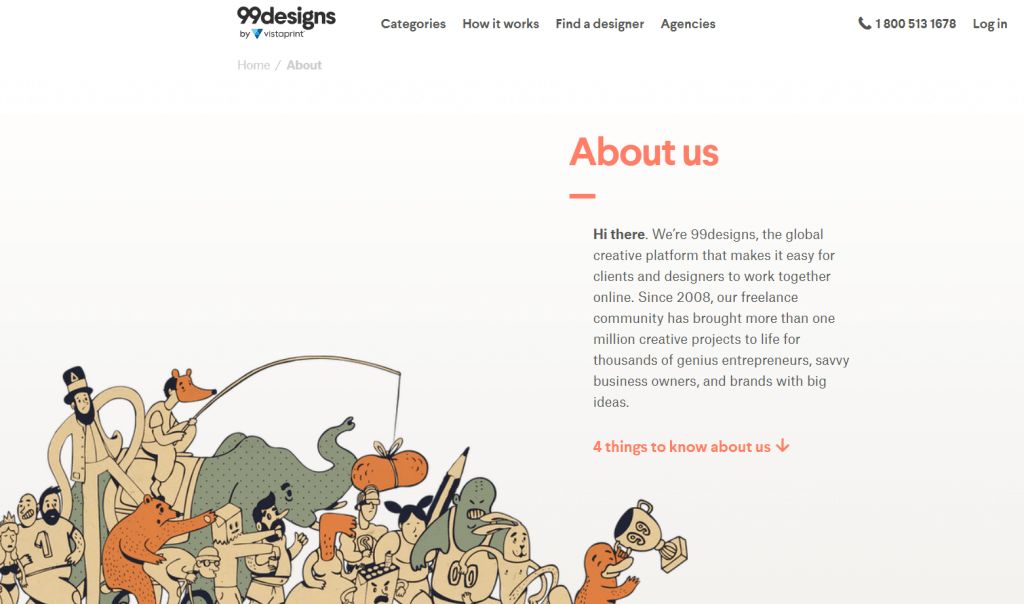 The best thing about these About Us pages is that they're highly informative and easy-to-perceive at the same time. Every piece of information is well-placed and accompanied with the relevant CTA. On top of that, each of these pages renders well on different types of mobile devices.
Conclusion
You don't necessarily have to create the best About Us page at first attempt. You can keep improving your content over time. As long as your page contains the essential elements, it's enough for a start.
Don't forget to update your About Us page from time to time. Borrow the best practices from high-end businesses and reinvent them to fit your company. Start from the basics and work towards conveying your company's core values.
With due effort, a professional About Us page can become one of your company's biggest assets. Don't miss a chance to lure in potential customers with a strong About Us page!