Contents:
1.How to create a two-color combination
2.Triple combinations
3.Pantone Colors: 2012 to 2020
4.Best online services to set up a professional color palette
We suggest that you do a curious experiment. Try to fill an A4 sheet with the word "red" in blue font and the word "yellow" in green font. Then read the words. Chances are that starting from the second or third line, instead of reading the words, you'll start to pronounce the names of the colors. Here is another example. If on your website you place a red button saying "Go" and the green button saying "Stop", most users will end up hitting "Stop" while meaning "Go". Why is that so? These are the effects of the psychology of color. According to this concept, each color has its own way of communicating with a person. When choosing the color scheme for your brand, you need to make sure your selected colors convey the right message to your audience. The research has shown that 51% of entrepreneurs only use one color in their logos, while 30% of those surveyed rely on two shades. Finally, only 19% of businessmen are bold enough to paint their logo with three and more colors. If you're looking for an effective color combination for your corporate design, we have a few smart solutions for you. Keep on reading!

How to create a two-color combination

There is no better way for composing a good-looking color scheme than with the help of the color wheel. Let's find out how to use it correctly.
Method 1: Combine neighboring colors.
Method 2: Combine contrasting colors located opposite each other.
For better understanding, let's take the colors which are commonly used in logo design and analyze their combinations. We won't consider achromatic colors because black, white, and grey are versatile solutions that match any color.

Colors to pair with red

Red and orange create a vibrant tandem that stirs up hunger. This combination is associated with a romantic sunset and folklore. If you're using these shades in your logo, try enhancing it with gradients.
Color combination: Violet
Although both red and violet symbolize strength, they create completely different moods. Red, which has the longest wave, will inevitably overpower violet whose wave is the shortest one. This is why you should use the faded version of red.
Contrasting combination: Green
The emotional red and the serene green create an interesting duet that boasts a huge potential. Play around with different shades of these two colors. How about pairing light green with coral or bordo with emerald?
Colors to pair with green

It's a sure way to create an sunny, friendly atmosphere around your brand. This natural combination will make your audience think about spring grass and fragrant mountain air.
Cold combination: Dark blue
To convey the feeling of tranquility and peace, combine green with dark blue. This combination is like a sparkling brook wandering among the green hills. It's a great way to distract your audience from the busy city landscape and let them reconnect with nature.
Contrasting combination: Red
A logo, where green is dominating over red, looks natural and serene. While the main color catches attention, the additional one does a great job accentuating it.
Colors to pair with dark blue

Green and blue are long-time pals. This magical duet makes you think of salty ocean water and refreshing breeze. It's a time-tested solution for conveying reliability and trust.
The cosmic combination of blue and violet mesmerizes at a first glance. The conservative nature of dark blue is subdued by the playfulness of violet. As a result, we're looking at a breathtakingly beautiful composition!

Contrasting combination: Orange
The optimistic orange has the power to render blue more friendly and humane. Make your logo charismatic without compromising its authority!
Colors to pair with purple

While not an obvious color choice, this duet is definitely worth exploring. Purple – just like violet – looks great with red, crafting a soft, feminine scheme. However, unlike violet, purple prefers more subtle shades of red.
Cold combination: Dark blue
This cold color duet reaches out to imagination and stirs up deep feelings. Violet, which is the dominant color here, transcends magic and mystery, while dark blue enhances this association.
Contrasting combination: Yellow
While purple stands for the mysterious night sky, yellow is all about sunlight. These two hues symbolize the opposition of day and night, reality and magic, darkness and light. It makes us think of ancient legends and myths. And you?
Colors to pair with olive

Metaphorically speaking, olive is the child of blue and yellow. This makes olive and yellow close relatives. No wonder they look stunning together!
Cold combination: Dark blue
Unlike the invigorating green, olive is more serene and subdued. When using olive as the main color, pick the subtle tones of dark blue as an additional shade. This way, you'll end up with a perfect combination where two colors are speaking the same language.
Contrasting combination: Violet
Be careful with violet because it – just like dark blue – has the habit of stealing the show! To avoid this, be sure to use tender shades of violet, such as cyclamen, orchid or amethyst.
Color to pair with menthol

To unlock the potential of menthol, combine it with welcoming hues of green. The fresh menthol and vibrant green make you relax, taking you on a rejuvenating journey through the forest. Ah, what a fantasy!
Cold combination: Dark blue
Combined on a logo, menthol and dark blue can put a person into a working mood. If you're willing to demonstrate your brand's integrity, you won't find a better color scheme!
Contrasting combination: Orange
When fire meets ice! The explosive duet of menthol and orange looks exotic yet balanced at the same time. Our advice is to give preference to delicate shades of orange, such as nectarine or coral rose.
Colors to pair with golden

Designers have learned to smartly combine golden with any colors. To emphasize the fiery and passionate nature of golden, mix it with warm hues. It's a sure way to communicate the optimistic vibes through your corporate logo.
Combined with golden, cold colors will add chic and elegance to your corporate image. We recommend that you pick saturated shades that can compete with such a strong color as golden. Subtle tones risk being lost in the composition.
Triple combinations

Pairing two colors have proven to be not as scary as you thought, right? Now let's see how we can create a neat combination of three colors.
Method 1: Pair neighboring colors. Take two colors to the left or to the right of your main color.
Method 2: Pair contrasting colors located in the angles of a regular triangle.
Method 3: Combine Methods 1 and 2. Take two neighboring colors, draw a diagonal line through one of them, and pick the additional color located on the line.
If you're adamant about using three colors on your logo, use this rule of thumb: 60% (main colors)- 30% (additional color) -10% (accent color).
Pantone Colors: 2012 to 2020
Nowadays, giving unique numbers to colors is nothing new. However, back in 1963, the idea developed by Pantone Matching System (PMS) revolutionized the design industry. Since then, designers, architects and other people of art are referring to colors by their numbers in the Pantone system. This spares the necessity to describe the color in words and allows avoiding misunderstandings with customers.

Pantone didn't stop there, though. Pantone Color Institute analyzes global tendencies in art, fashion, social life, technology, etc. to predict trendy colors for the upcoming year. Major fashion houses use the forecasts by Pantone to create their spring/summer and autumn/winter collections. For your inspiration, we've made a quick overview of the hottest Pantone colors over the last 8 years. Plus, we've found an expert forecast of what to expect in 2020.
Year 2012: Tangerine Tango 17-1463. It's an expressive and dynamic color that has become a source of strength and inspiration during economically challenging times. Tangerine looks great with the saturate turquoise and the romantic purple. As accent colors, try creamy white, beige, pale-yellow, and latte.
Year 2013: Emerald 17-5641. This amazing shade transcends luxury and shining, especially when paired with golden. Emerald was expected to carry on the mood created by its predecessor, while adding more depth and meaning. To balance out the flamboyant emerald, use the neutral achromatic palette. For a contracting effect, pair it with plum and other hues of dark blue.
Year 2014: Radiant Orchid 18-3224. Orchid is a well-recognized symbol for love, joy, and well-being. Born from the mix of fuchsia, pink, and violet, this enchanting color conveys the strive for creativity and artistry. Radiant Orchid pairs well with peach, pale-yellow, golden, blue, and achromatic tones.
Year 2015: Marsala 18-1438. This color was named after the Sicilian red wine for a reason. When looking at it, you can't help feeling dizzy from emotion. In 2015, Marsala caused quite a stir in the design industry. The new, fresh color was a true revelation! While continuing the traditions of its predecessors, Marsala managed to add its unique charm to the palette.
Year 2016: Rose quartz 13-1520 and Serenity 15-3919. In 2016, Pantone Color Institute surprised everyone by picking not one but two colors of the year. Rose quartz and Serenity create a sacred union like that of Yin and Yang. By looking at these pastel colors, you seem to comprehend the true meaning of harmony.
Year 2017: Greenery 15-0343. This shade tells us about youthful ambitions, freedom, and inspiration. At the same time, Greenery looks nothing like the emerald that was was making waves in 2013. The explosive green mixes well with pink, yellow, orange, red, and light blue.
Year 2018: Ultra Violet 18-3838. Provocative and unearthly, Ultra Violet is all about breaking the boundaries and thinking outside the box. This shade managed to reflect the human's ambitions to unravel the mysteries of outer space and his own soul.
Year 2019: Living Coral 16-1546. The trending color of 2019 conceals a wise – yet unobvious – message. This saturated, invigorating shade is only characteristic of corals growing in a clean, healthy environment. Living Coral is a reminder to all of us to protect nature and take care of our planet, which is our only home.
For year 2020, experts at Pantone Color Institute predict the dominance of natural, serene colors. In the upcoming year, we're going to see lots of green shades, from turquoise to olive. Pastel hues of other earthly colors will also be in vogue.
Best online services to set up a professional color palette
Creating good-looking combinations with basic colors like red or yellow is pretty easy. But what do you do if you have your eyes on an uncommon shade whose name you can't even pronounce? Finding a pair for an exotic color is a challenging task for an amateur! Luckily, we know how to help. Check out the best online tools for composing a stunning color combination for your logo or website!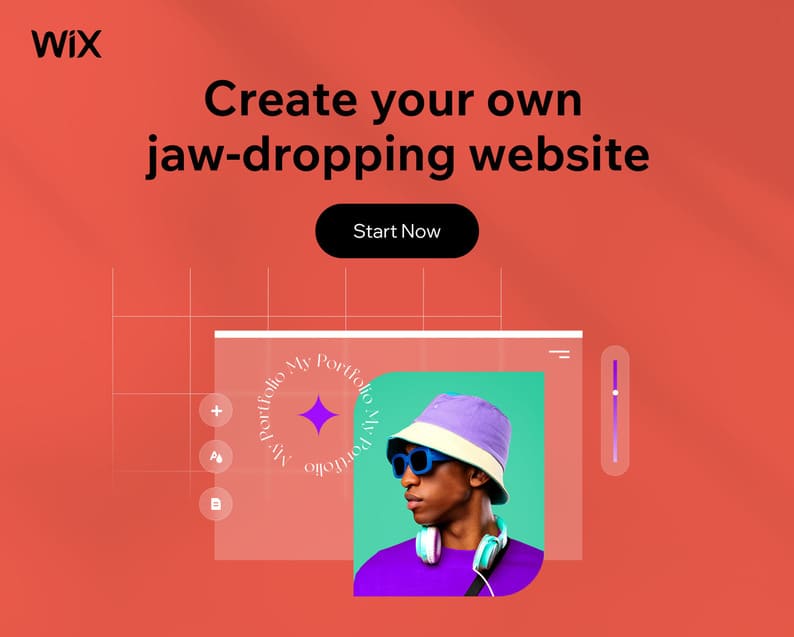 Coolors
Who needs designers when you have Coolors? This free tool is the ultimate expert in color design. Choose from bunch of ready-to-use combinations or create one of your own. Plus, you can draw inspiration from color palettes used by other brands!
ZenBusiness
With ZenBusiness, you have a unique chance to craft a custom logo and other corporate designs in less than 10 minutes! This logo maker will offer you dozens of neat color combinations generated by smart AI algorithms. All you need to do is to pick the best looking one!
Colormind
Colormind will take your website design to a new level. No only does this tool create smart color palettes, but it also shows how your selected shades will change after applying different effects. This way, you'll know what your background color will look like with buttons, tabs, and other web elements added onto it.

Material Color Tool
This tool is a great solution for designers who have experience working with user interfaces. If you're an amateur, prepare to spend some time mastering the functionalities of the program. (Spoiler: It's totally worth it.) After you've put together a color combination, you can preview it on different carriers.
Colordot
Colordot is an ideal color picker for non-techies. You can craft a color combination in two clicks! Move the mouse over the screen and click on the shades that caught your eye. Using this platform is real fun! Also, you can download the application for your iPhone.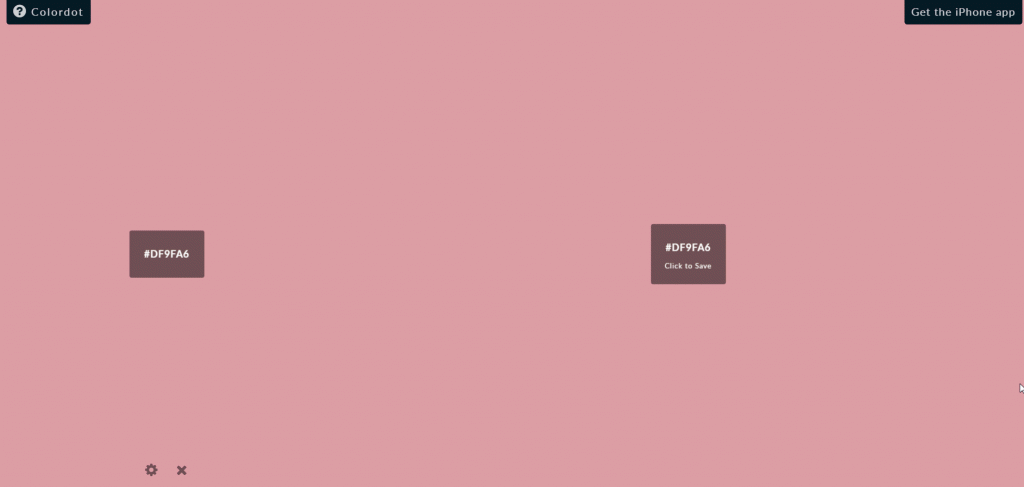 Palettr
Struggling with a color palette? Explore Palettr with its uncommon approach to color design! Enter the keyword (e.g, "winter", "Italy", etc.) and hit the "Get palette" button. The tool will generate hundreds of color combinations that reflect the essence of your keyword. How cool is that? With Palettr, picking a color combination is anything but boring!
We hope that this article will help you create a neat color palette for your logo, website, and other surfaces that visualize your brand identity. Pick the main color and work from there. Use the color wheel to determine the additional and accent shades. Let your imagination free, and you'll see that color design can be inspirational and entertaining. Plus, you can always borrow a few ideas from the experts at Pantone Color Institute. After all, their tips and forecasts are aimed not only at professional designers, but also at amateurs like you!