"This is the best advertising because it's on your face," this is what brand accessories development specialists say about brand masks. The heads of hundreds of popular companies producing branded masks agree with them: from Disney and Burger King to Ralph Lauren and NFL.
Do you use this tool to promote your business? Do you know that customizing an accessory is not just about adding a logo? In this article, we'll tell you how to create a design that will help to involve customers and turn them into brand ambassadors.
Five Reasons to Release Branded Masks
Creating masks is now relevant for almost any company. The main thing is to harmoniously incorporate this idea into your marketing strategy. We offer a list of reasons to suit any type of business.
1. Protection of employees
Take care of your staff and you'll get two benefits at once:
show that your brand is friendly, responsible, and caring. Thus, you can show how you treat your customers by the example of your employees;
use accessories as a billboard ( e.g., place a special offer), draw a smile or a funny inscription to cheer up customers.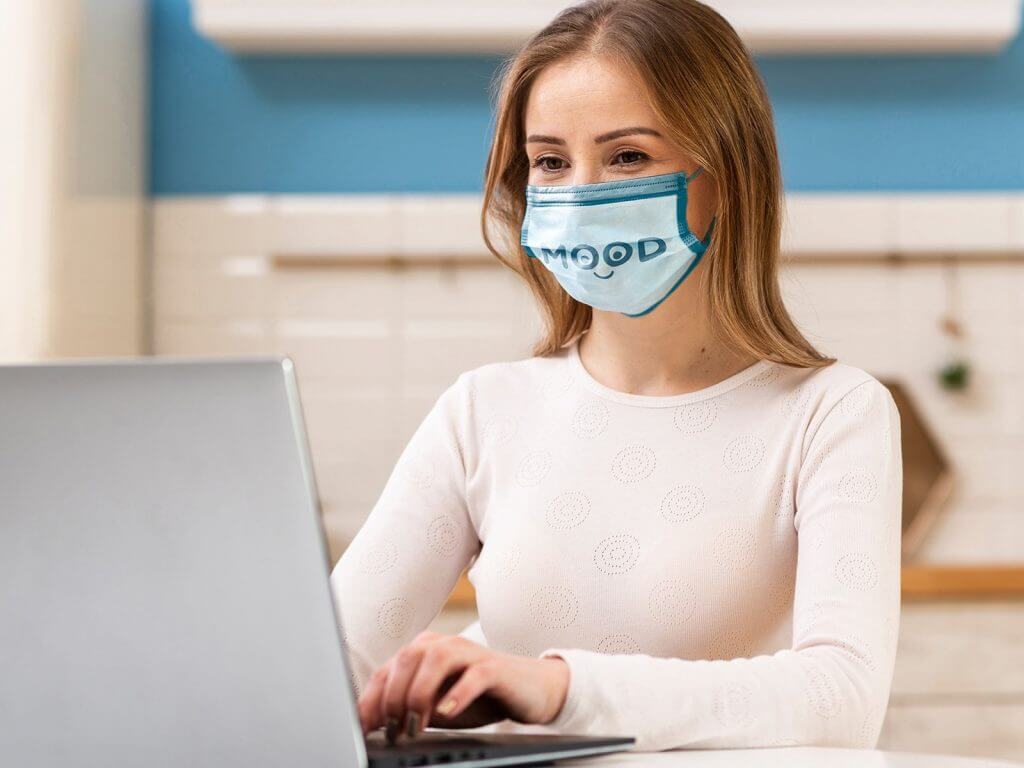 2. Support
Another plus point for a brand would be helping those in need. Many famous brands did so – from Waikiki to Gucci. Think about whether you can release a batch of masks specifically for medical professionals, children, or social workers.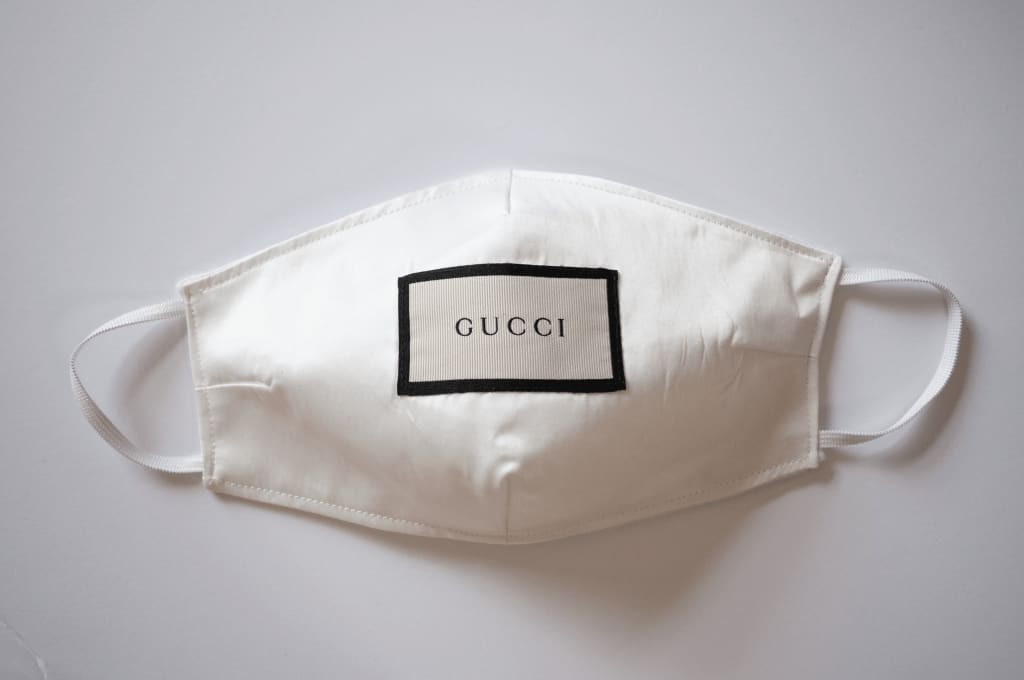 3. Cross-selling
Place masks near the cash register next to other accessories (if you have an offline store) or create a separate page on the site (if you sell online). To increase sales:
develop design that matches your products: if you produce clothes, sew masks of the same fabric;
ensure authenticity: attract attention with inscriptions or images;
solve customers' problem: Crayola, the brand that sells school accessories, has added colorful sets of masks to its product line for every day of the week.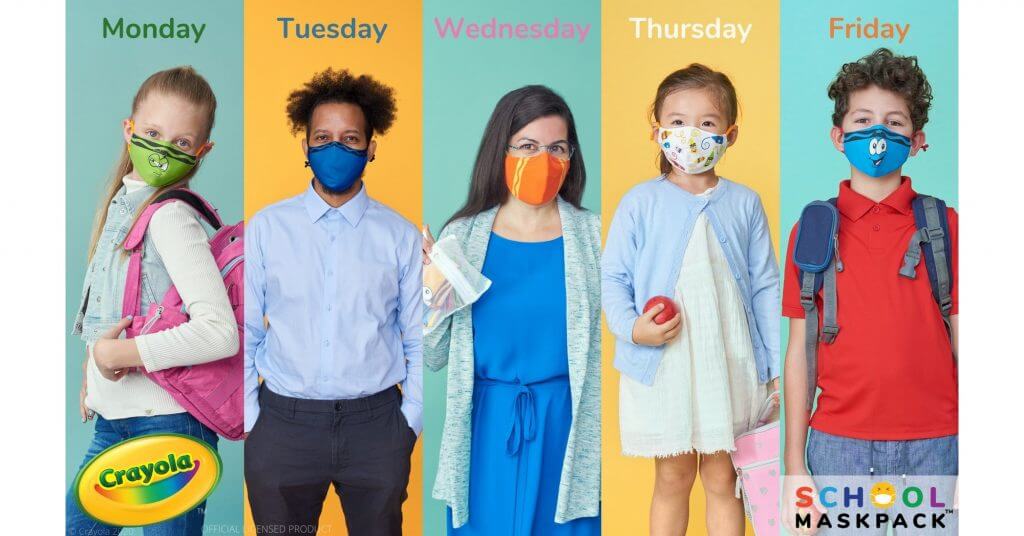 4. Gifts
When and how to present souvenirs depends on the business peculiarities. You can:
present a mask for a certain purchase sum;
present it at events;
involve partners and to agree on the distribution of masks in places your clients visit (hairdressers, hotels, cafes, etc.).
5. Engagement tool
Masks can be used as a marketing tool to engage people in the sales funnel, for example:
make a branded accessory a lead magnet: present it in exchange for clients; emails or subscription to your social media account;
arrange a contest among subscribers for the most original photo in your mask;
organize a giveaway: Burger King in Belgium has come up with a creative solution to make masks talk. Clients received an accessory with the name of their favorite dish as a gift for a comment or stories on social media: they could make the following order without extra words.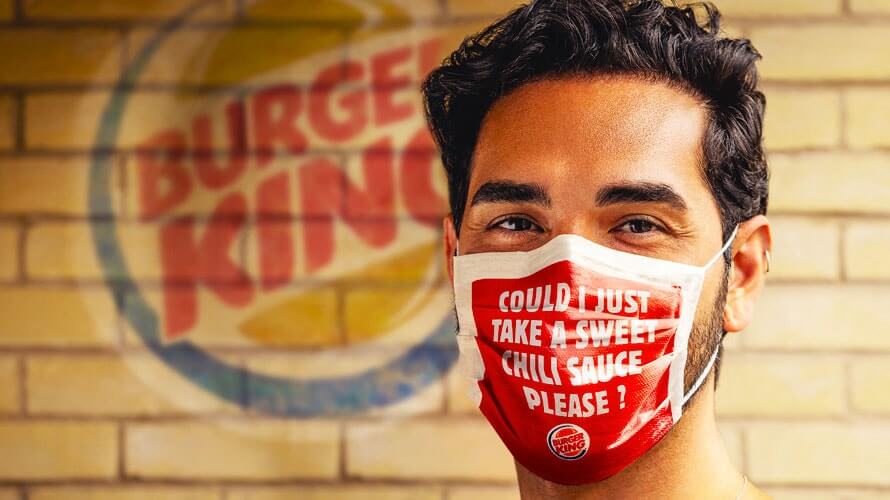 Three types of masks
Cotton or synthetic, basic or pretty, for children or adults – what branded masks should you produce? We'll tell you about the most popular options and how to choose the right one for your business.
Customized accessories can be:
Basic. They are sewn from cotton or polyester, plain or colored fabrics, with inscriptions or patterns. This option is the most common and inexpensive. For example, on Labelyourself, one branded mask costs from $2.09 to $6.1 (depending on the total amount and the selected material).
With enhanced protection These masks have internal pockets, in which you can insert special filters or an additional mask. For example, Zazzle service offers such an option at the price starting from $12.95 per unit.
For specific needs. These can be " dressy" masks made of silk and lace, comfortable accessories for sportsmen, or funny ones for children. This option is more expensive than the previous ones: e.g., on Etsy, a customized mask made of satin will cost $35, and the one with a carbon filter will cost $30.59.
To determine which masks to release, answer a few questions:
who you are developing the product for: your employees, customers, or the cold audience you want to attract to the brand;
whether there are people with specific needs, such as athletes, children, medical professionals;
what goal you want to achieve: to remind about the brand, to cheer up, to protect, etc.
Four tips on design development
At this stage, there are two aspects to keep in mind: the branded mask should be attractive to the target audience and help to recognize the company.
1. Use brand colors and think about how to combine them better. For example, neutral calm shades can become background colors, and bright colors can become additional ones. Another option is to order universal black or white accessories and add the inscription, designed in your corporate color.
2. Place a logo: in the center, on the side, or as a pattern. This symbol works for brand recognition provided that it is concise, clear, and creative. ZenBusiness's online generator will help create such a logo.
3. Add images. This is an optional step. You need it if you have a photo or drawing that will help to convey the message or evoke the audience's emotions.
4. Think about convenience. What do your customers need? It can be adjustable era loops that don't hurt your ears, soft fabric, or a wide range of sizes for the whole family.
Five examples of brands that have creatively approached the creation of masks
Need ideas for inspiration? We have collected examples of companies that successfully sell branded masks. Pay attention to how each of them took into account the needs of the target audience and integrated accessories into the branding strategy.
The sports brand Asics took care of its customers by producing high-tech masks for runners. They facilitate breathing, dry quickly, but still retain their protective properties.
The creators of Cranky Flier, a popular blog about the airline industry, created a mask with a funny inscription "Remove for Biscoff only" (cookies, which are treated to passengers in planes are meant).

The collection of Gap clothing brand includes dozens of different masks: plain and printed, with and without slogans, for adults and children. And the company also took care of a large selection of accessories in sky blue and blue shades, which will perfectly match the Gap jeans.

Cubcoats, a children's knitwear manufacturer, developed colorful masks for children with animal muzzles, which match the style of branded T-shirts and sweatshirts.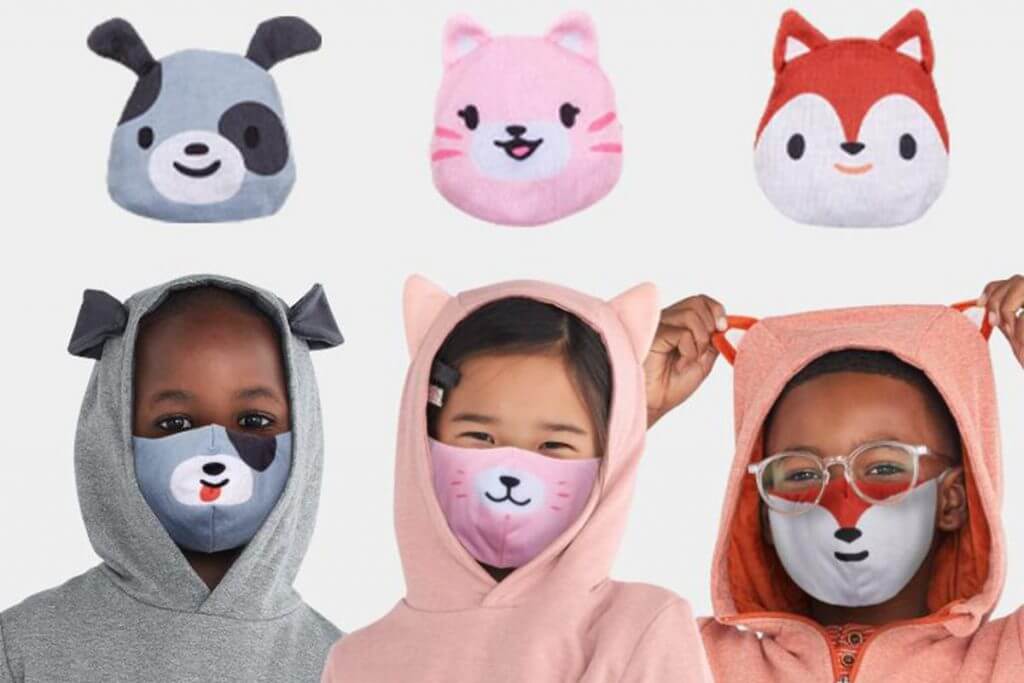 Parachute, a brand selling bed linen and other home textiles produce masks made of the same fabric. The company has successfully incorporated this step into its mission which is to take care of their customers' comfort and safety. The face accessories are sewn from the same soft fabrics as the rest of the textile, and the comfortable ties can be adjusted to any head size.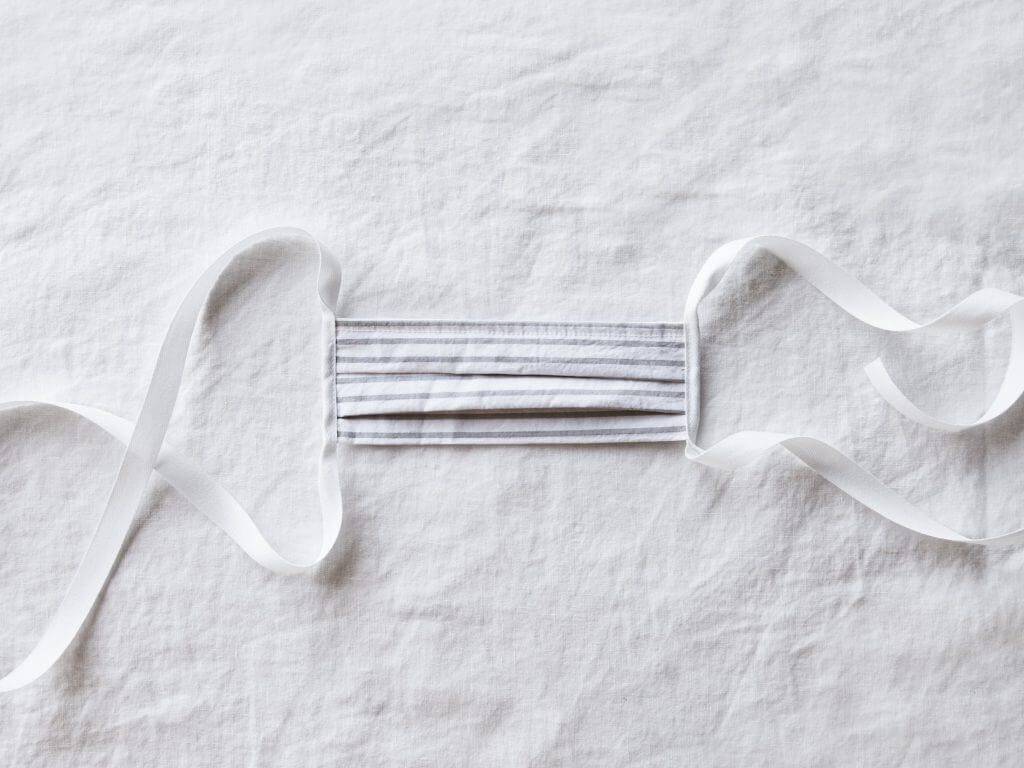 Four tools for creating customizable accessories
You can develop a branded mask in a few simple steps. Visit any of the websites from the list below, download all the branded elements, select the fabric, quantity, and sizes, and make an order.
Labelyourself. The service offers two types of masks: single-layer (made of microfiber) and two- and three-layer (made of cotton). You can add not only a logo but also a slogan.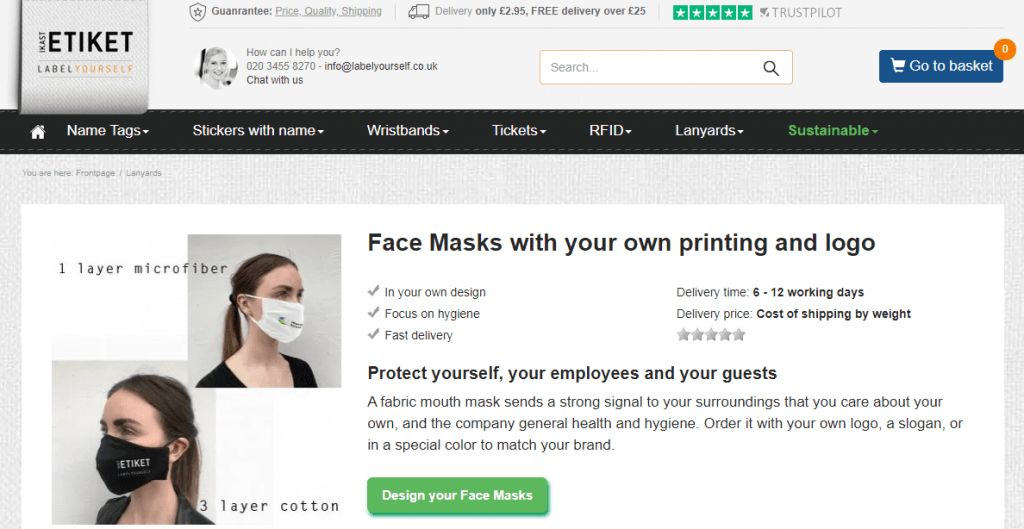 Vistaprint. Choose from two options: order the design from Vistaprint specialists or develop your own from scratch by using ready-made templates. Just upload a photo, choose its position, fabric color, and size.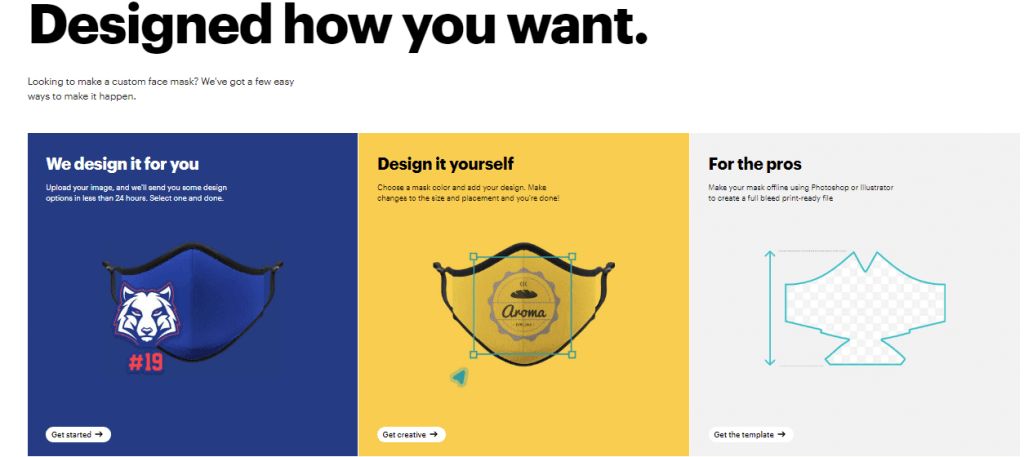 Zazzle. The service offers a wide range of materials: cotton, polyester, or a combination of them. You can also order masks with an additional filter pocket. The process is as simple as on other sites: create from scratch or use ready-made templates, changing colors, text, and other elements.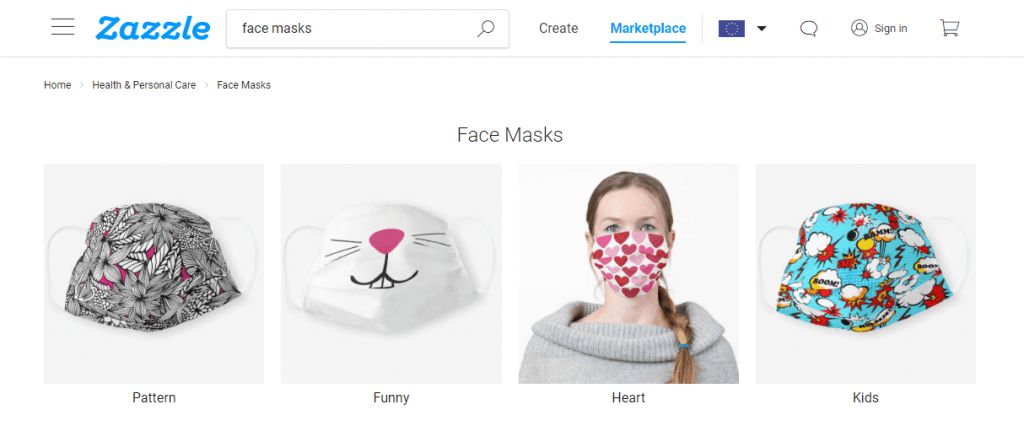 Quality Logo Products. The company offers a wide range of custom face masks to be printed with your design, text, or logo. Choose from many colors and styles, from KN95 masks to reusable cotton masks. The site is easy to navigate, the price is properly listed, plus you will work one-on-one with your own dedicated sales rep.