Viber is one of the most popular cross-platform VoIP and instant messaging (IM) apps to date. More than 1 billion people in almost 200 countries, mainly in Asia and Eastern Europe, are actively using this service. A user opens this app 12 times a day on average. So we definitely recommend you to create a Viber business account to benefit from such an intensive user activity while promoting your business.
Creating a business community on Viber will allow you to advertise your services, engage customers, create stickers and conduct surveys. We have compiled a complete guide for you on how to promote your business via Viber messenger.
Branding your Viber account

To register an account, you will need to fill in relevant fields such as your name, upload your profile picture and enter your company information. Here are some advices to keep in mind: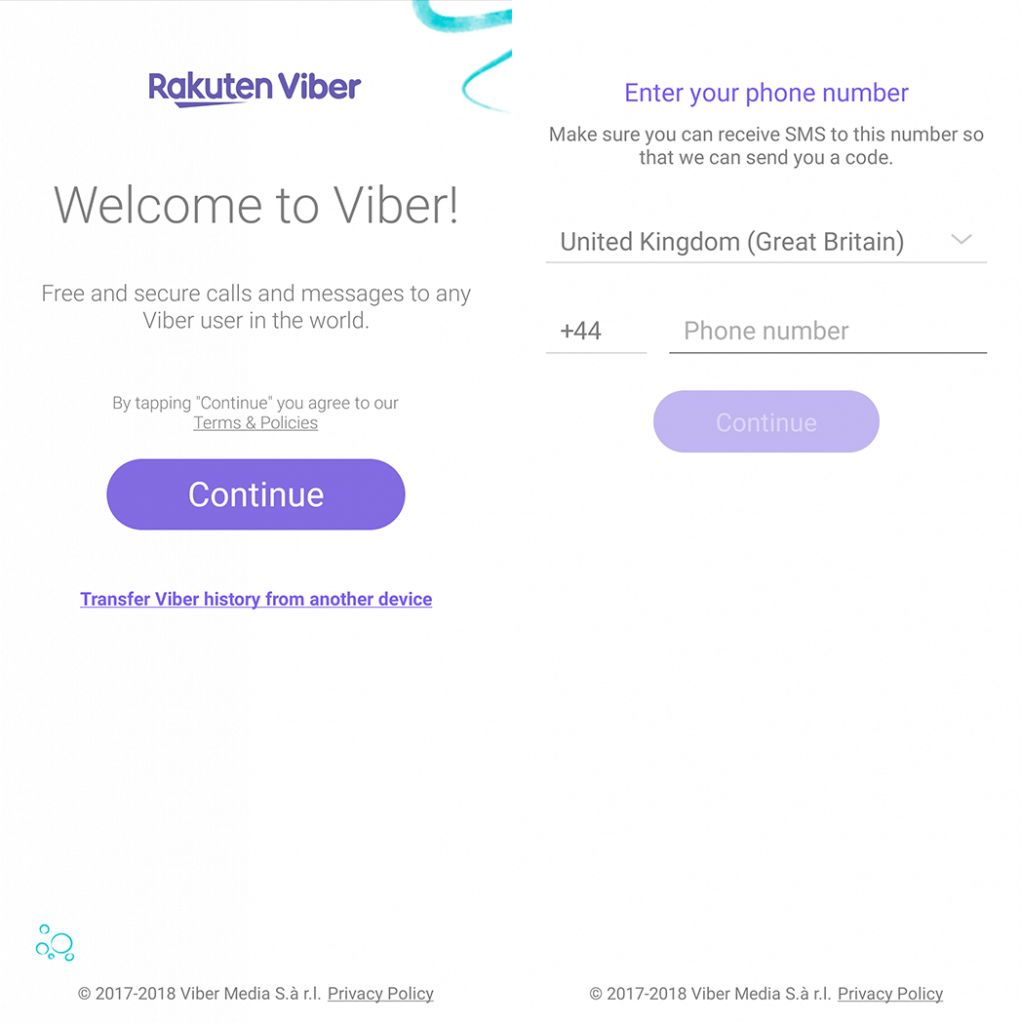 Name. We advise to use your company trading name to make it easy for your customers to find and identify you.
Photo. The best cover image for your brand is your logo as it's easy to remember and recall, and it will make your brand recognizable. Logo image size recommended for Viber: 750×750 pixels.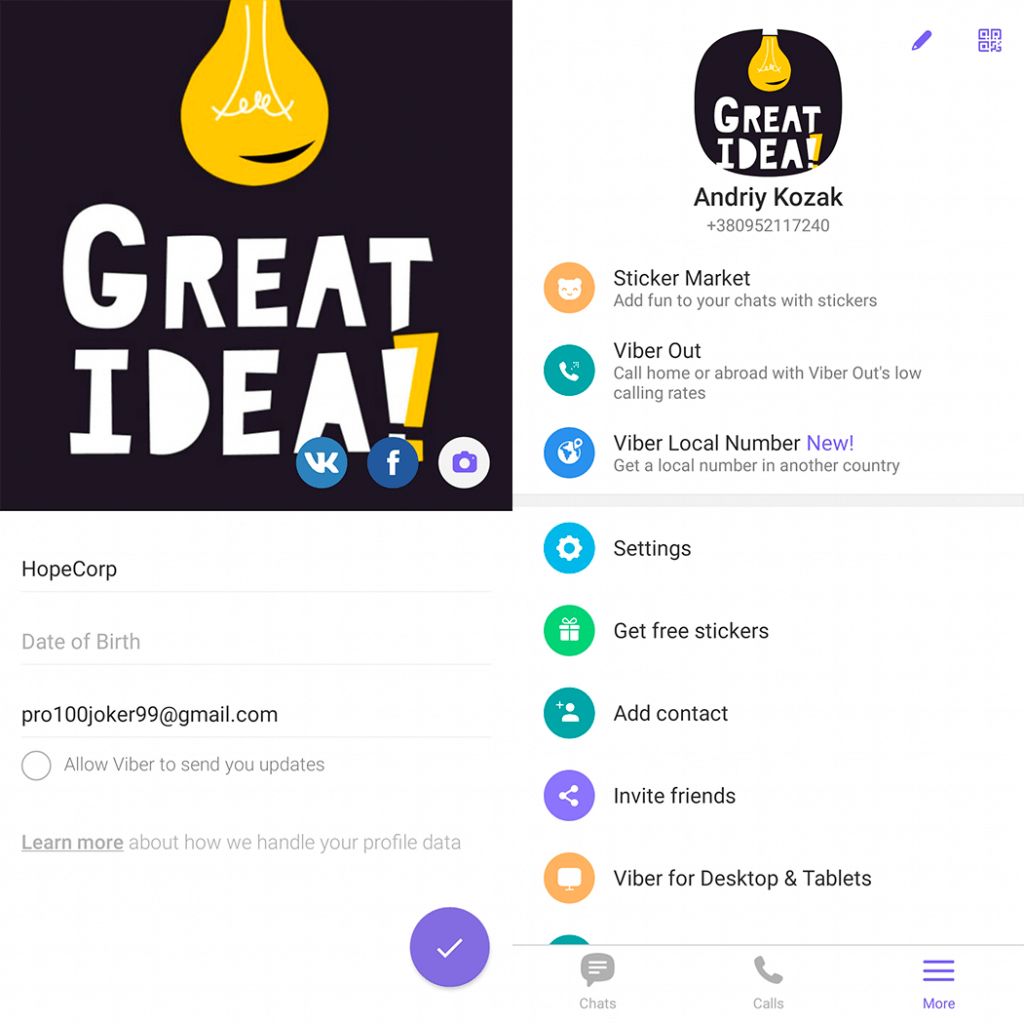 Description. Introduce your company and include the link to your website or pages on social networks to redirect the traffic. Never skip the step to specify keywords (tags): these tools are useful to increase the chance of your account being found on the web.
Customizing your business community
This trendy app offers opportunities to build your own business community. Businesses can attract up to 1 billion members and allow them to live chat, receive message likes, moderate communication and conduct surveys which are all highly beneficial to customer engagement. Refer to the sections below on how to create and develop a Viber community for your business.
Background
In 2016, Viber added a new feature that allows companies to create public accounts as part of their services to send news, provide support and live chat with customers. But in 2017, they no longer accept applications for public accounts and as a temporary alternative, Viber Bot business accounts were made available.
In 2018, the messenger released a new feature – Viber Community (also called brand news feed or supergroups) designed for brands to offer better support. This feature was integrated with current features including updated services to further enhance the experience.
Viber Community Features
Unlimited communication. All users who are currently using the app can be invited to the supergroup. In other words, you can reach up to 1 billion potential clientele.
Fast access. Branded feeds appear in the main chat list along with personal and group chats.
Security. Personal data such as phone numbers are not accessible to other people in anonymous chats.
Monitor and control. The group founder is by default the group's upper level administrator (ULA) who can assign a moderator to monitor the dialogue and manage the group's discussion. Moderators have the authority to allow or prohibit members from writing messages or even to exclude them from the group.
Convenience of use. New members of a group will have access to the news feed history to keep abreast of events. All members can like and reply to messages and mention each other. When group members are mentioned in a chat, they will receive notifications so they will never miss any information.
Additional features. Both ULA and moderators can conduct surveys on any topic and control the results online. These types of surveys are often used to stimulate communication and get feedback on the brand.
Viber Community registration procedure
Open the chat list and click on the "New message" button.
Select the "Create a community" option.
Enter the required information: name, photo and description.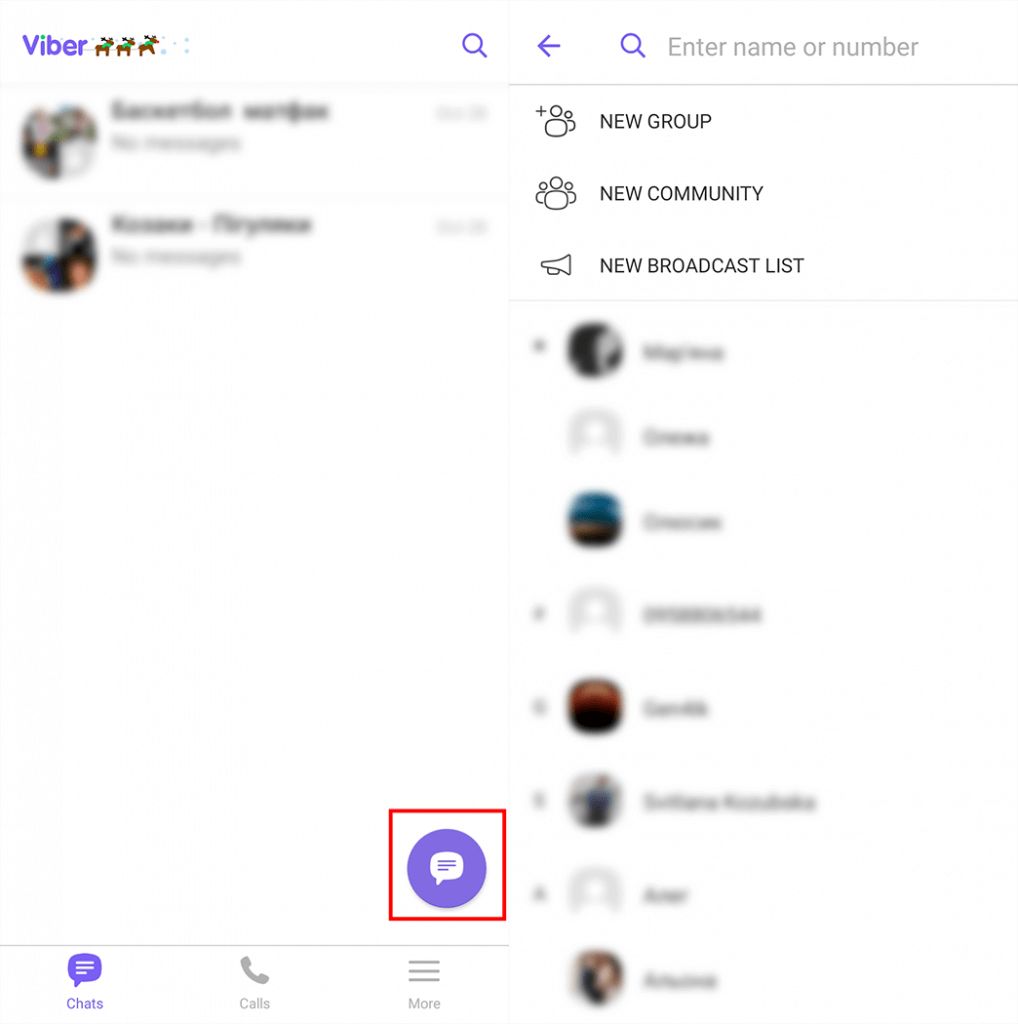 How to increase your news feed subscribers
Add your friends from the contact list, share the link to your group in social networks or in email newsletters. If you have an existing public chat, then post the link there to direct everyone to the group.
Encourage members to invite new people. This feature is available to every group member. They can simply click on the Share button at the top of the screen and up to 50 people can be selected at a time.
Each message forwarded by your chat members to their friends in Viber or to other groups contains a label with your news feed title. So when other users are interested in the information, they can click on that label to access your brand's news feed and join the community.
Place the Viber button on your website.
How to use Viber for customer service
This app includes various marketing tools, from chatbots and stickers to live chat. Analyze your target audience's needs: do they need answers to common questions, a quick service order or informal communication? Depending on your business sector, you may focus on one or more.
Quick replies
The Quick Reply feature is available on Viber's desktop version. Hovering over a chat will allow you to select and send the desired emoticon from the IA or the short message menu, for example: "We will contact you ASAP/shortly".
Chatbot
Chatbot is designed to answer standard customer questions, solve their problems and offer quick services. As an alternative to human operated hotlines, a Chatbot can answer FAQ, look up exchange rates or explain how-to's. For example, your customers can order food, call a taxi, sign up a loyalty card or get advice on choosing the right products via a chatbot.
Stickers
Due to their popularity among Viber users, stickers have become a powerful marketing tool. In the messenger, each brand can use the feature to create their own sticker pack. So when someone uploads your corporate stickers, the user is automatically subscribed to your group and you get access to their contacts.
Using stickers can multiply your customer reach with its viral effect. According to statistics, about 30% of the app users send stickers to friends and acquaintances daily. Fun stickers can attract attention and set your brand voice in the communication.
Live chat
With supergroups, live chat becomes the main channel of communication. Informal correspondence tends to bring businesses closer to people as anyone can contact you, get a response or leave a feedback.

Collecting customer data for email campaigns
For mass email marketing, you will need a customer database containing the contact information of potential customers who agree to let you process their personal data. Otherwise, their messenger service will perceive the emails as spam. Here are some ways to help you build your mailing list:
get people to register an account on your website
ask them to fill out a form to get loyalty cards
encourage them to leave their emails in exchange for some benefits such as a discount on a purchase or access to a free training video
offer to send them a promotional code for a discount on a product
Analyzing your marketing efforts
To gain insights on customer engagement level and advertising efficiency, use the Community Insights or analytic report feature. This tool is available only on the mobile version for groups of more than 1000 members. The report can be viewed by the ULA and the moderator. To get an analytical report, you need to:
open your group on a mobile phone
go to the information page
select the Community Insights section
In the statistics you will see:
how many users are active per day
which countries they are from
how many members sent messages and gave their likes to the posts
Conclusions
Don't miss the opportunity to engage users on Viber and include that as part of your marketing strategy. Thanks to a huge audience from different countries, possibilities for informational communication and active engagement, this popular messenger has become a powerful promotional channel. It is actively used by global scale industry leaders such as Coca Cola, Nestle, L'Oreal and many others. Analyze your target audience, determine your brand voice and select the tools that best suit your business to maximize the results.
Have you done everything to promote your brand on Viber? We've compiled a checklist to help you ace it:
create an account: choose a name, create a logo for the cover image and enter your company information
register a community and appoint moderators
regularly update your news feed, publish notifications and announce discounts, promotions as well as company news
attract new members to the group using different channels of promotion
engage with chatbots, create your own brand stickers, conduct surveys and enable live communication
advertise your brand's news feed in other Viber groups, on your web page and in social networks
collect the mailing list
analyze member activity and the effectiveness of your advertising campaigns with statistical tools