Starbucks, Uber, Airbnb, Netflix…Each of these brands has grown from an emerging local business into a global corporation. Nowadays, with the help of digital platforms and smart marketing techniques, even a small business can create an international presence, getting a foothold across major markets. Read on to find out what it takes to build a global brand!
About global branding
When expanding into international markets, you need to make adjustments to each element of your branding, including your brand identity, positioning, value proposition, and advertising. Brand management across different geographic regions is called global branding. A global branding strategy allows you to:
enhance your outreach;
surpass your competition;
discover new growth opportunities;
find new partners;
expand your product range;
increase your market value.
Global branding doesn't imply that a company transforms into a giant corporation operating across continents. It simply means that you're expanding your business into one or several promising markets.
How to build a global brand
Scaling up your business requires elaborate planning. Let's examine what you need to do step by step.
Choose the right market
It's a common mistake to think that the best market to expand into is a large one. The size of the market is not a crucial factor in the game. You should consider the markets which are characterized by a high demand for your products. Plus, your ideal market must lack any significant entry barriers, both in terms of business operation and legislation. Here are some of the characteristics your new market must have:
a vast target audience;
favorable legislation for importing goods or producing them locally;
clear-cut standards that are met by your products (use of specific components, use of chemicals, disposal standards, etc.).
Develop a brand identity
Sometimes, businesses have to develop a new brand identity for new markets. Let's see the main reasons why this necessity may arise.
Translated into the language of the target country, your company name or product name sounds insulting, ambiguous or confusing. One vibrant example is Mercedes-Benz. The car maker entered the Chinese market under the name of "Bensi" which means "hurry to die" in Chinese. After seeing no increase in sales, Starbucks had to translate the name of their new coffee drink "Gingerbread Latte" into "Lebkuchen Latte".
Your brand name is already taken by another company. That was the reason why the American brand Mr. Clean had to take up the new name of Flash in Great Britain.
Your logo graphics have a different meaning in the target country .
Wondering what would be the easiest way to come up with a new brand identity? Use the ZenBusiness branding constructor! The service will offer you a myriad of branding options that fit your company name and industry.
Register a new trademark
After making sure your new trademark is still available, you need to file for registration with a local patent and trademark office.
If you're going to use a new domain name for your website, take the time to check it for uniqueness as well. Also, find a qualified specialist who will translate your website into the local language.
Find local professionals
Going on vacation to France for years and years doesn't make you an expert in the country's culture and lifestyle. The same is true for doing business. When starting a business in a new country, it's important to find local professionals, as opposed to relying on your limited knowledge and experience of the place.
Translators will find the proper local transactions for your brand name, slogans, and other texts.
Marketers will develop smart promotion strategies that fit the market specifics.
Copywriters will craft effective texts for your promotion strategies and advertisements.
Research the market
Market research is needed to understand the market specifics, design a positioning strategy, and outline a unique selling proposition.
List your main competitors and determine their market share.
Determine the size of your target audience.
Identify the needs, habits, fears, etc. of your potential customers.
Transcend your products' value
Knowing yourself that your products and/or services can solve the burning problems of your target audience and meet their needs is not enough. You also need to make that known to your potential customers.
Choose effective promotion channels. If there is plenty of car owners among your potential customers, investing into metro ads might not be the best idea. Based on the information about your target audience, find the best channels for sending over your message. It can be outdoor ads, social media platforms, Google ads, etc.
Define your brand's tone of voice. How you're saying something is just as important as what you're saying. Your tone of voice refers to a variety of communication channels that you're using to reach out to your customers, from advertising texts to the communication style of your customer support operators.
Build trust
A surefire way to attract loyal customers is to show them that your company is reliable and trustworthy.
Team up with well-known and respectable local companies. It can be suppliers, event organizers, other brands in your niche, etc.
Build a good reputation. Be open and sincere with your partners and customers. Invest in training new employees. Give fast feedback on social media and other online platforms. Learn how to handle complaints and negative reviews.
Potential challenges
Global branding is all about balancing between staying true to your brand and being flexible. On one hand, it's important to stick with your company's original mission, values, and goals. On the other hand, you need to tailor your business to a new market. Let's see what aspects of your business may need adapting to fit a new environment.
Product range. McDonald's is known for tailoring their menu to local tastes. For example, in France, hamburgers are served with Dijon mustard. And if you visit a McDonald's in the Middle East, you'll discover that instead of the iconic buns, burgers are made with pitta bread.
Positioning strategy. Aiming to strengthen their market position, Gillette presented an improved razor with additional blades. However, the male audience in India failed to appreciate the innovation. The thing is that many Indian families live in houses without electricity. Forced to shave in the dark, Indian men needed a safe razor that would minimize the risk of cuts. As a result, Gillette had to alter their razor, leaving only one blade, while the company's marketing team launched a new advertising campaign. Thanks to a timely intervention, Gillette has managed to increase their market share in the Indian market.
Advertising campaigns. Hugo Boss took a serious approach to conquering the Chinese market. The fashion house used the local online platform WeChat, providing their audience with a world-class digital experience with their brand. On top of that, Hugo Boss teamed up with popular brands and sporting teams, among which the legendary football club Real Madrid.
3 successful cases of global branding
Let's take a look at three global companies that, while operating on a global scale, have succeeded in keeping their unique personality.
Airbnb
As of today, the Airbnb home-sharing service is available across 191 countries. As the company was just starting out, its goal was to show people that renting an apartment or a house is as safe as staying at a hotel. To achieve that, Airbnb relied on emotionally-charged branding and strong values.
The promotion campaign launched across social media was using storytelling as its main driving force. Working across a variety of target markets, Airbnb's marketing teams were creating stories that were meant to resonate with the local audience. The messages that Airbnb was sending to their potential clients was the importance of trust, sense of belonging with a global travellers' community, and joy from making new acquaintances.
Heinz
Back in the 19th century, the American brand was having a hard time building trust with conservative British shoppers. To gain a foothold in the new market, the company's founder Henry Heinz teamed up with the local chain of grocery stores Fortnum & Mason which supplied food products to the royal family. Upon seeing the Heinz ketchup on the shelves of their favorite store, Londoners were inclined to trust a new product.
This is not the only example of Heinz's brilliant adaptation to new markets. For their Indonesian customers, the American food company made a ketchup from bananas. In India, Heinz decided to tailor their distribution strategy, selling their products across small local shops, instead of supermarkets. Nowadays, the company's products are sold across more than 50 countries.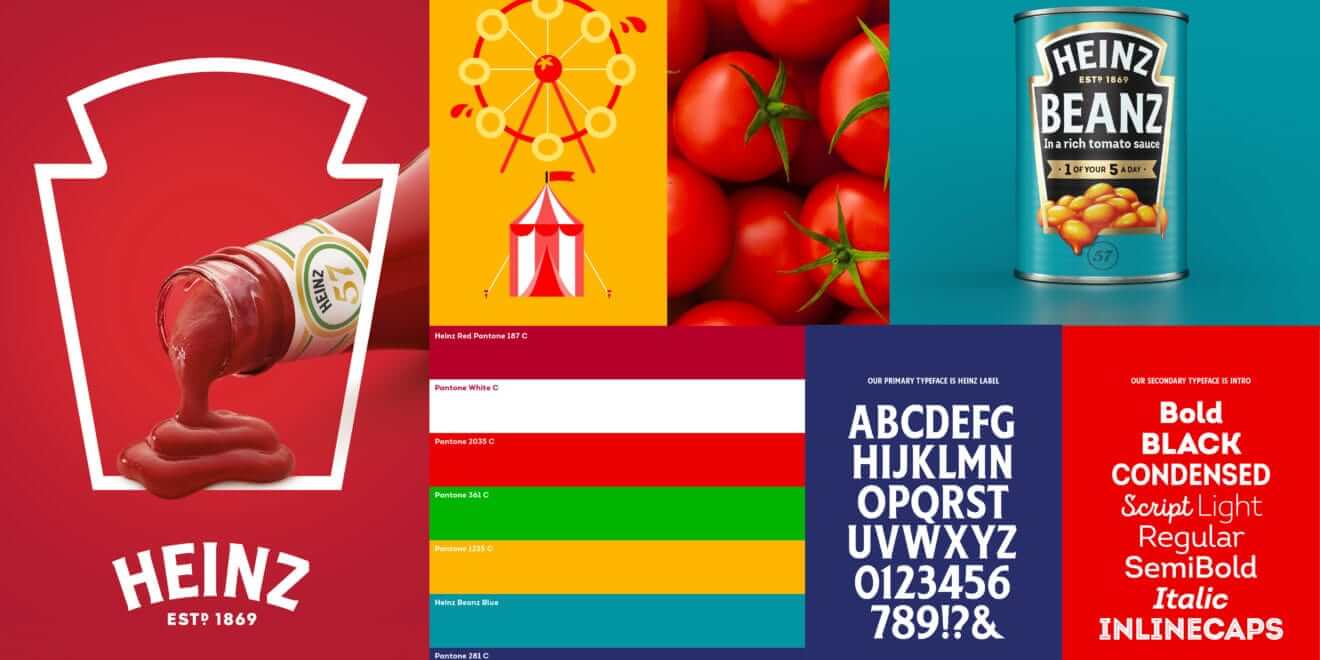 Uber
When entering a new market, Uber tends to use a quite aggressive strategy. The company is known for engaging in dumping, luring in drivers from competitors, and launching provocative ad campaigns. For example, in Canada, Uber temporarily hired a local TV host as their driver. To attract the English audience, the aggregator came up with a bold and pretentious slogan, calling itself "the car service that will save London".
Armed with such a bold strategy, Uber has expanded into 76 markets. It looks like neither protesting taxi drivers, nor other scandals are able to stop the company from taking over the world.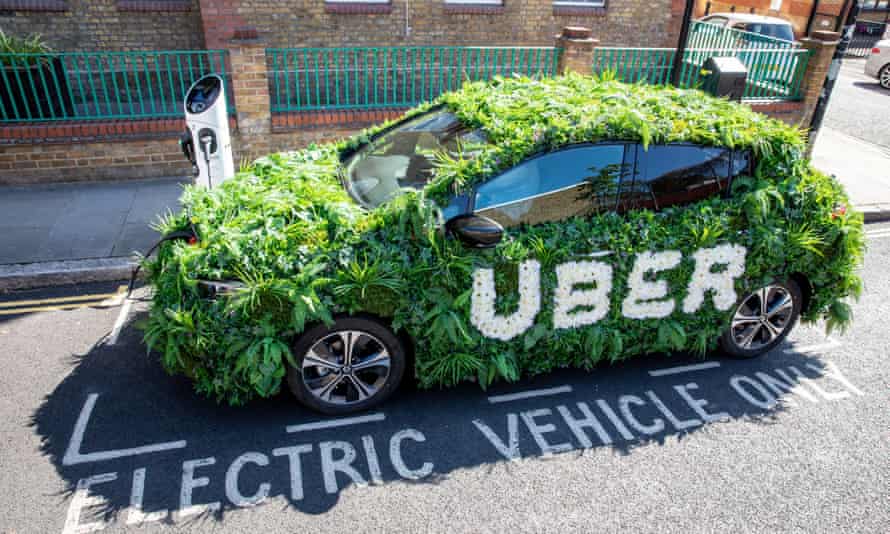 Wrapping up
Thinking about expanding the boundaries of your business and scaling new heights? Search for new markets with a high demand for your products. Come up with a clever way to showcase your products' value to a foreign audience while staying true to your brand's personality. A crucial thing to remember is that a global branding is long-term endeavor. Be patient and persistent. Don't be afraid to take reasonable risks and push the envelope.