Both small and large companies nowadays are using SaaS products. Why purchase costly software when you can rent it out? With the demand for remote work solutions growing by year, the SaaS business model has become one of the fastest-growing IT segments. Let's take a look at how the SaaS model works and what companies can benefit from it.
What is the SaaS business model?
Software as a Service (SaaS) is a delivery model in which software is licensed on a subscription basis. Instead of buying, installing, and maintaining costly software solutions, a company can subscribe to using a software application which is hosted by a software manufacturer or a third-party provider. Some of the most popular SaaS products include Zoom for video conferencing and MailChimp for email marketing.
The statistics say that the SaaS market is growing by 18% each year. The growth was accelerated by the Covid-19 pandemic which made cloud-based services vital for businesses worldwide. It's predicted that by the end of 2021, 99% of companies will be utilizing one or more SaaS solutions.
The three largest SaaS companies per market capitalization are Adobe, Salesforce, and Shopify. Between January 2020 and September 2021, Salesforce evaluation grew by 1.5 times, from $161 bln to $251 bln. As for Shopify, it experienced a truly astronomical x3.5 growth, from $52.1 bln to $185 bln over the same time period.
Who can use SaaS?
Thanks to its flexibility and affordability, the SaaS business model is a great solution for many b2b startups working in the IT industry. Let's break down how the SaaS model works.
Software is hosted on a cloud server of the SaaS vendor. End users can access the software remotely via web interface, desktop or mobile apps.
Users pay for the software on a pay-as-you-go basis (monthly, quarterly or annual subscription).
The cost of subscription is determined by data volume, number of end users, customer support level, and other factors.
Top popular types of SaaS solutions:
CRM (Customer Relationship Management) solutions allow to manage customer and sales data, provide automated customer service, etc.;
ERP (Enterprise Resource Planning) solutions allow to manage a wide spectrum of business processes, including finance, supply chains, production, sales, and personnel;
accounting (financial transactions, reporting, invoicing);
project management (software products that enable a smooth teamwork);
online promotion (hosting, website development templates, content management);
human resources (personnel and work workflow management);
data management (cloud data storage, information analysis and protection).
SaaS: Benefits
The SaaS business model is beneficial for both end users and software vendors.
Benefits for end users:
Reduced costs. Using software on a pay-as-you-go basis is less costly than purchasing a license. When buying software, you risk spending a significant amount of money on a product that fails to satisfy your needs.
Effortless integration There is no need to hire professionals to install the software on each PC in your office. To access the software product, an end user only needs an Internet connection and authorization data. Each employee has their individual login and password to access the software.
Flexibility. Based on your company's needs, you can adjust the range of online services that you're using, i.e. by adding extra features or passing on certain functionalities. There is no need to buy new equipment or reinstall the existing software.
Portability. SaaS products can be accessed from any device connected to the Internet, anywhere in the world.
Free upgrades. SaaS upgrades are fully automated. The same is true for troubleshooting and customer support.
Benefits for software vendors:
Consistent income. Monthly subscriptions ensure a stable and easy-to-predict income.
Fast servicing. To solve a technical issue, you don't have to do it on an individual computer. Instead, you can fix any bug or vulnerability remotely for all of your end users.
Easy optimization. Software manufacturers have endless possibilities for improving their products based on their end users' needs. It's a great way to retain the existing customers and attract new clientele.
Flexible opportunities for attracting new customers. Many software providers are using the freemium business model in which users are offered to utilize basic or limited product features free of charge. The user gets a chance to test the product and experience its advantages. Once a free trial is over, the user is likely to be willing to pay for the full functionality.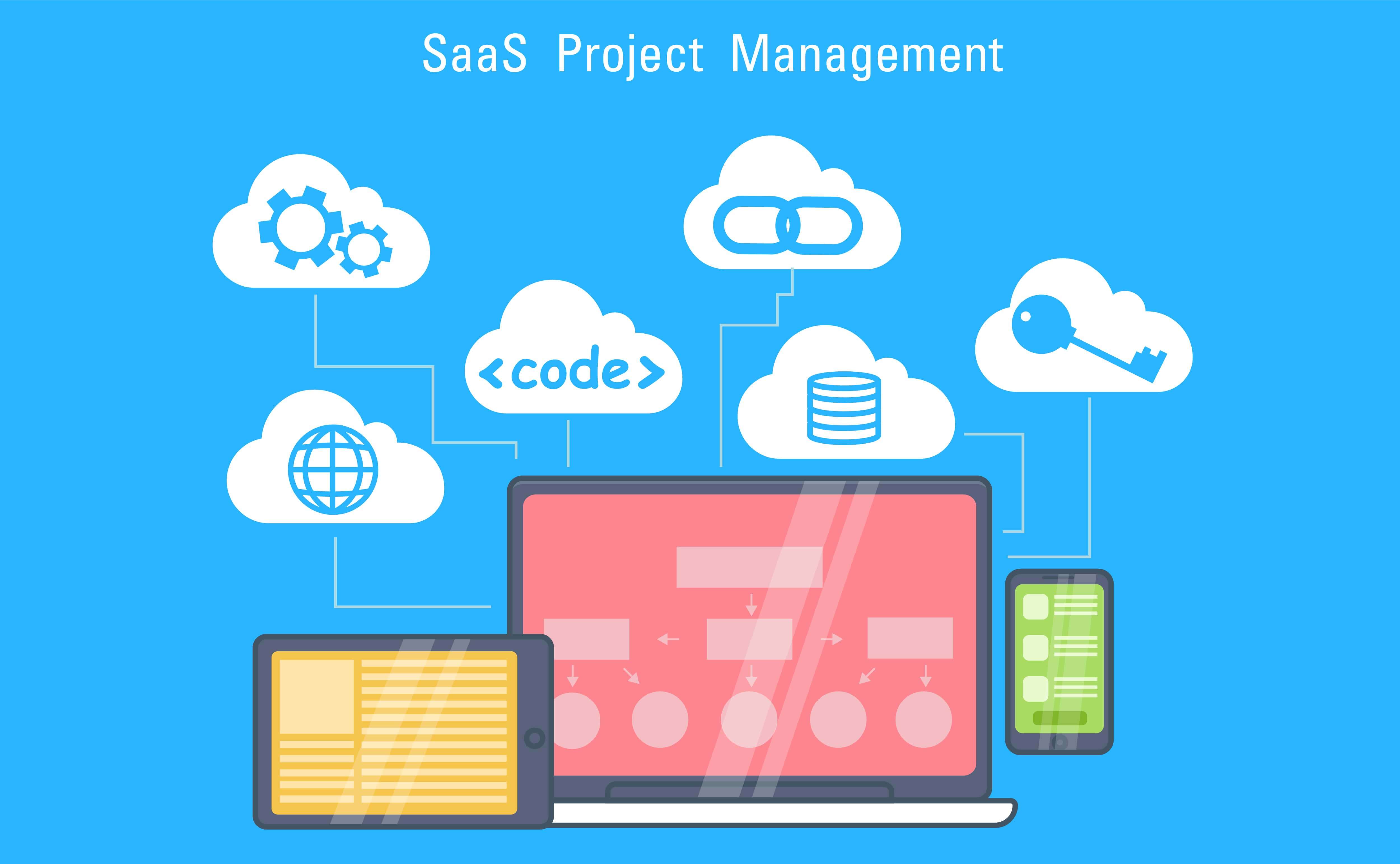 How to determine the key growth metrics for your SaaS business
Measuring and analyzing the vital performance metrics is important in terms of both company growth and its potential selling price. Let's see the key metrics that show how successful a SaaS business is.
Customer churn
Customer churn rate is the number of customers that cancelled their subscription over a specific period. The lower this rate is, the easier it is to forecast future revenues and boost business growth. High churn rate signals that the product fails to meet the audience's needs. Also, it might indicate that the market is characterized by tough competition or limited demand.
There is no "optimal" customer churn value for SaaS companies. This metric depends on the size and profits of your client companies. According to statistics, small and medium businesses tend to cancel their SaaS subscriptions more often than bigger companies. Customer churn rate ranges between 1% and 11%, averaging 4.7% per month.
How to calculate. Divide the number of customers that cancelled their subscription last month by the total number of customers. Suppose, you have 100 customers, 5 of which stopped using your online services. In this case, your customer churn rate stands at 0.05%.
Monthly Recurring Revenue (MRR)
Monthly Recurring Revenue is the total revenue from user subscriptions generated by your business in a month. MMR is a major metric that shows how profitable your business is. Based on this value, business owners set target goals for their marketing and sales teams. If your MRR is declining, you should be concerned. It's a clear sign that you need to improve your product, shift your niche, boost your marketing efforts or make other necessary changes.
How to calculate. You need to add up all your revenues in a particular month. For example, your business has 100 clients paying $10 each and 50 clients paying $30 each. In this case, your MRR totals to $1000+ $1,500 = $2,500.
Average Revenue Per Account (ARPA)
Average revenue per account shows your revenue per customer over a given period of time, e.g. month, quarter or year.
How to calculate. You need to divide your MMR value by the number of existing clients. By dividing $2,500 by 150, you get $16.7 per account.
Customer Acquisition Cost (CAC)
This metric shows how much it costs you to attract one new client. Like with the customer churn rate, CAC has no optimal value that you could use as a reference point. This metric depends on your business model, market specifics, product features, etc. Plus, CAC is tightly related to another metric which is Customer Lifetime Value.
How to calculate. Divide your monthly sales and marketing costs by the total number of sales. Suppose, you spent $1,000 on attracting new customers while selling 100 service packages. In this case, your CAC stands at $10.
Customer Lifetime Value (LTV)
Customer Lifetime Value is the total revenue that a business expects to earn from a customer over the whole period of their relationship. This metric varies from company to company. To find out whether your growth strategy is working, you need to make sure your CAC is less than your LTV. The optimal LTV/CAC ratio stands at 3.
How to calculate. You need to multiply your average subscription period by ARPA. By multiplying 12 months by $16.7, you get $200,04.
Customer retention rate
This metric indicates how many customers continue to use your services over a given period of time. The higher your customer retention rate, the less work you need to put into attracting new clients.
How to calculate. You need to divide your total number of active subscribers at the end of the current month by the number of active subscribers at the end of the last month. By dividing 1,000 by 1,100, we get 0.9. It's important not to take into consideration new customers that you've acquired over the current month.
Final words
There is no denying that the popularity of SaaS solutions isn't going anywhere. With the pandemic still raging, the need for SaaS products will only grow. To build a successful SaaS business, you need to be in touch with your audience's needs and offer products which are both high-quality and flexible. On top of that, you need to keep tabs on the key performance metrics to be able to determine how profitable your business is.