If you're planning to release a new product, attract a new segment of customers or reorganize your existing selection of products or services, you should consider sub-branding. Sub-branding refers to a business restructuring process when the main brand (mother brand) creates one or several subordinate brands. Read this quick guide to find out how your business can benefit from sub-branding and how to effectively grow your company.
Introduction to sub-branding
Diet Coke and Coke Zero, Gmail and Google Translate, Dove and Lipton… What do they have in common? All of these are sub-brands operating under the masterbrand. By creating a sub-brand, the company can pursue a bunch of goals, including:
entering a new niche and gaining new customers;
systemize their value propositions and product lineups;
optimizing their marketing efforts and meeting the needs of a specific group of customers.
When creating new brands, a company has to choose a specific brand architecture which determines the hierarchy between the sub-brands and the mother brand. Sub-branding architecture comes in three main types.
1. Branded house
In the center of this hierarchical structure lies a strong parent brand. Under its umbrella, there are several subordinate brands with solid business ties.
Examples:
FedEx (FedEx Express, FedEx Ground, FedEx Freight);
Google (Google Maps, Google Translate, Google Document);
Virgin (Virgin Atlantic, Virgin Care, Virgin Hotels).
Characteristics:
The mother brand and its sub-brands have similar brand identities and market positioning strategies (brand names, logos, packaging, customer communication, etc.).
Customers tend to associate the masterbrand with its sub-brands, and vice versa. If a customer has a positive experience with the mother brand, they're more likely to develop loyalty to its sub-brands. Conversely, bad reputation around one of the brands may affect how the audience perceives other brands under the same umbrella.
2. House of brands
House of brands hosts numerous independent brands, each with its own positioning, marketing, and target audience. Oftentimes, consumers have no idea that the sub-brands are owned by one and the same parent company. This type of brand architecture is also referred to as "fragmentation."
Examples:
Procter & Gamble (Ariel, Tampax, Braun, Old Spice);
General Motors (Cadillac, Chevrolet, Buick);
Unilever (Axe, Domestos, Dove, Lipton).
Characteristics:
Sub-brands have different names and visual identities.
Sub-brands have individual marketing strategies.
Sub-brands are perceived by the audience as fully autonomous, meaning that reputational problems around one brand are unlikely to affect other brands under the umbrella.
3. Hybrid brand architecture
Here we're talking about a mix of the first two brand architectures. The hybrid hierarchy comprises the characteristics of both House of Brands and Branded House architecture.
Examples:
Sony and Sony PlayStation;
Nescafe and Nestle.
Characteristics:
Each sub-brand has its unique personality, look, feel, and promotion strategy.
Subordinate brands are benefiting from the partner company's reputation.
Sub-brand feed on each other's expertise.
Does your business need sub-branding?
There is a common misconception that sub-branding only makes sense for big enterprises. This statement could not be farther from the truth. Sub-branding can be beneficial to all types of businesses, including small, medium, and large ones. The size of your business must not affect your decision to go or not to go down the sub-branding road. Instead, focus on such factors as your target audience and product selection. If at least one of the scenarios listed below fits your situation, you should consider sub-branding.
You want to grow your product selection. Suppose, you're selling sportswear. Your ambition is to expand into sports equipment and accessories for mountaineering and swimming.
You want to conquer a new niche. Imagine that your business focuses on producing conventional high-calorie snacks. To gain new customers, you decide to launch a line of healthy snacks.
You want to systemize your product assortment. Suppose, your product range is a mix of products for different categories of customers. You want to properly organize your merchandise to make it easier for customers to navigate the range of available products.
In each of the above cases, it makes total sense to tap into the possibilities of sub-branding. However, before reinventing your brand architecture, take the time to consider this:
Budget. Establishing new brands within your existing company is costly. You'll have to promote your new brands, create a unique identity for each brand, add new features and content to your website, and more. Make an estimation of potential costs to see if sub-branding is something you can actually afford.
Reputation. How your business partners and customers will perceive your new brands is heavily influenced by their history with your main brand. Having an impeccable reputation is paramount to your success.
Brand personality. Weak subordinate brands risk being overlooked in the shadow of their parent brand. To avoid this, you need to come up with a unique positioning strategy and distinctive visual identity for each of your sub-brands. The ZenBusiness logo maker will give you a hand in creating a professional and memorable brand identity within minutes! There is no better way to make your subsidiary brands stand out!
Before building up more brands under your umbrella, take the time to answer the following questions:
What niche are you aiming for?
What qualities and characteristics of each sub-brand do you want to bring forward?
What are the expectations of your target audience?
What do you want the relationship between your sub-brands and the parent brand to look like?
How will sub-branding affect your promotion strategy and customer communication?
What budget can you afford to spend?
Doing this checklist is fundamental to building a solid hierarchy of sub-brands. On top of that, a clear understanding of these issues will help you make the most out of each sub-brand.
Examples of effective sub-branding
Learning from top companies within your industry can become your springboard for building a smart sub-branding hierarchy of your own. Let's see how major businesses handle sub-branding!
FedEx
Each sub-brand takes care of a specific type of services:
Express (air-ground express service across the globe);
Services (solutions for global delivery chains);
Ground (ground shipping);
Freight (cargo shipping);
Office (printing and shipping of booklets, promotional signage, and other branded materials).
The FedEx brand umbrella is a textbook example of a branded house. All sub-brands are tightly connected with the mother brand. Together, they're working towards strengthening the company's image and boosting customer loyalty.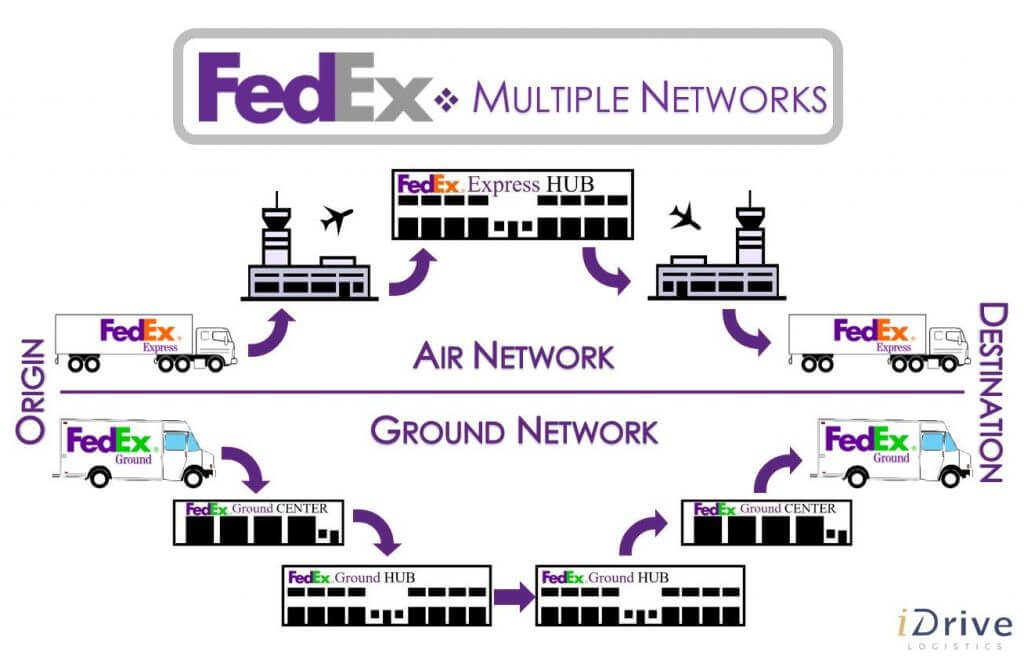 Nike
The Nike brand umbrella includes several sub-brands, each targeting a specific audience.
Nike Air Jordan (sneakers for basketball aficionados);
Cole Haan (luxury shoes, bags, and coats);
Converse (sport and casual shoes for younger people);
Hurley (sportswear, shoes, and accessories for active lifestyle).
Although Nike has a clear focus on sportswear, its sub brands cater to customers with different needs and offer top-quality products for any purse.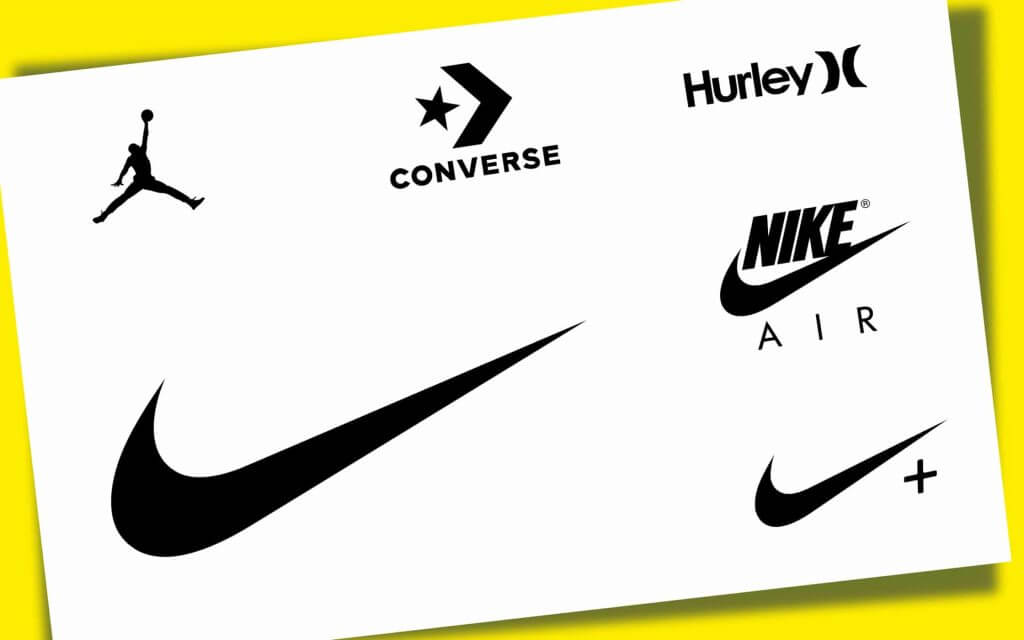 Coca-Cola
Coca Cola is a giant corporation which includes 500 brands which focus on different beverages, from soft drinks to coffee.
Sprite (sweet soft drinks);
Dasani (mineral water);
Minute Maid (juices);
Georgia Coffee (Japan-based coffee brand);
Costa Coffee (global coffee shop chain);
Doğadan (Turkey-based tea brand).
Although operating independently, the Coca-Cola sub-brands coordinate their work to build a consistent company image across geographies and audiences. For example, along with the regular coke, the company also offers healthier alternatives, such as Coke Zero, Diet Coke/Coca-Cola Light, and Coca-Cola Life. While each soft drink has its unique color code, they still share the iconic Coca-Cola font and easily recognizable bottle shape.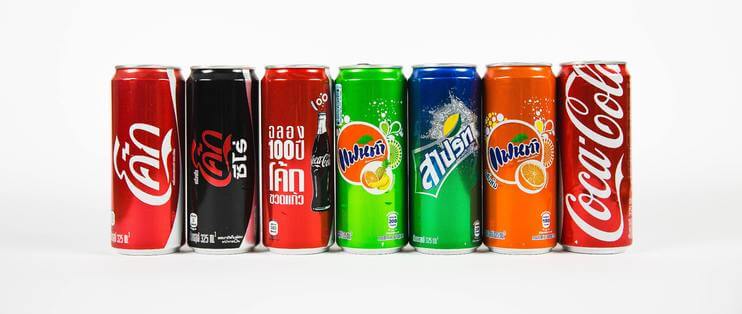 Toyota
The praised Japanese automobile corporation manufactures its cars under multiple brands.
Toyota Auto (Toyota's top famous brand offers a vast selection of vehicles, including electric cars, minivans, SUVs, crossovers, etc.);
Lexus (premium cars);
Daihatsu Motor (budget-friendly cars for a wider audience);
Hino Motors (trucks, buses, cars, motors, repair parts, etc.).
A wide network of sub-brands allows Toyota to meet the needs of different categories of customers all over the globe. Since Toyota opted for the House of Brands architecture, its sub-brands remain autonomous when it comes to positioning and promotion.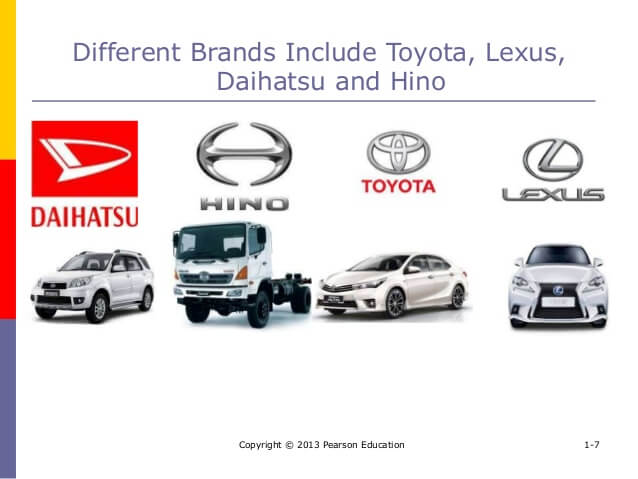 Samsung
The South Korean electronics giant hosts more than 20 sub-brands under its umbrella. The subsidiary companies offer a striking array of products and services, from electronic devices, to pharmaceuticals, to insurance.
Electronics (smartphones, household appliances);
Heavy Industries (shipbuilding, wind energy business);
Engineering (engineering and construction);
Life Insurance (South Korea's largest insurance company);
Securities (brokerage, underwriting, financial investment services);
Shilla Hotels and Resorts (hotel chain);
Medical Center (medical and research center);
Biologics (biopharmaceutical products).
Although the brands operate across a wide spectrum of industries, they are tightly connected with the mother company. The sub-brands are very sensitive to each other's reputation.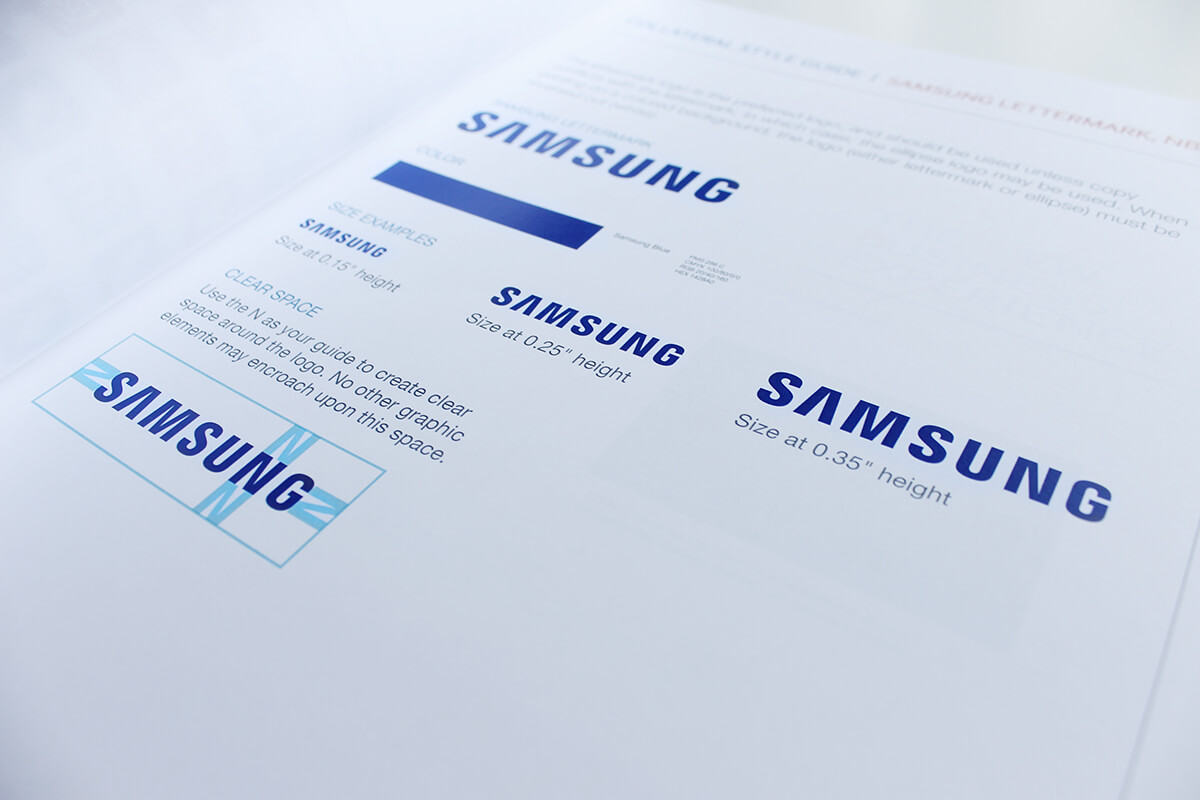 Final word
Expanding your brand is a big deal. How well you plan and implement your sub-branding strategy will eventually affect both your profits and market standing. As our guide on sub-branding is coming to its end, let's sum up the basics:
When does sub-branding make sense? Consider sub-branding when growing your company, releasing new products, or expanding to new markets.
What are the main benefits of sub-branding? Sub-branding can boost your marketing efforts and help you reach out to your target audience more efficiently.
What hierarchy between sub-brands is the best? Depending on your product assortment and size of your business, your sub-brands can either be fully dependent on your mother brand, or have a larger extent of autonomy.
What other factors should I consider? Think about the goals and positioning strategy for each sub-brand. Also, make a rough estimation of how much sub-branding will cost your business.
Are there more useful tips to follow? See what sub-branding architecture successful companies within your niche are using. Borrow the best practices and adjust them to your business needs.