When navigating a website, you can see how the website address is changing as subdomains and subfolders are being added to the original URL. In this article, we'll talk about the difference between a subdomain and a subfolder, how to understand whether you need a subdomain and how to create one.
What is a subdomain and why you might need one
Subdomain is a part of the domain that precedes the main name of your website. Let's take an example for a better understanding.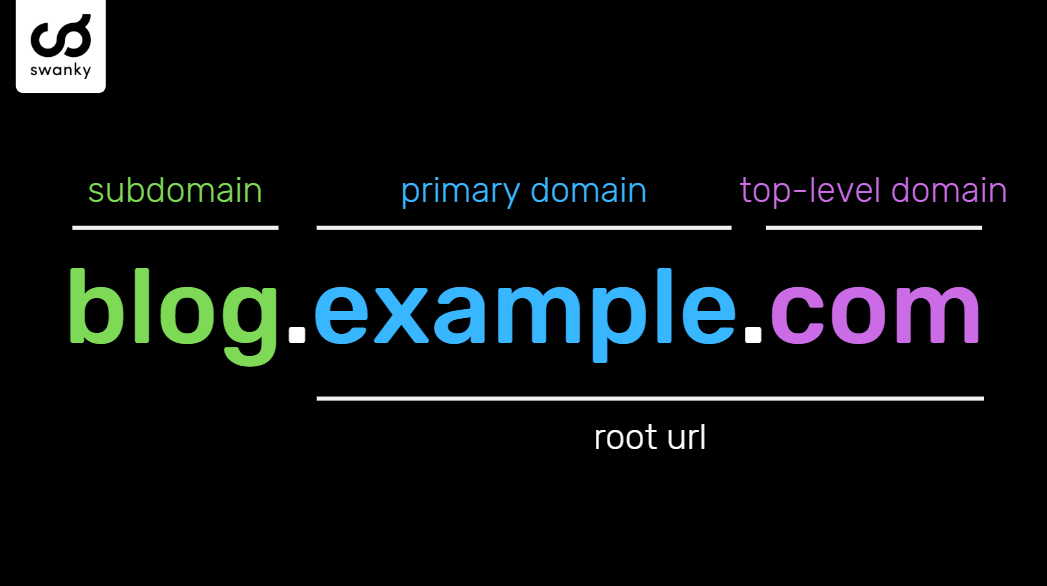 The google.com website has two domains: top-level domain (.com) and second-level domain (google). However, individual sections of the website come with additional names. For example, the customer support can be found at support.google.com, while documents are available at docs.google.com. To access photos, you need to go to photos.google.com. These are the subdomains that help build the hierarchy of the website and divide it into individual sections. Subdomains are used to create:
a large section that must be separated from the main content of the website, e.g. a blog, forum or online store. For example, the hubspot.com website has the blog.hubspot.com subdomain that contains articles. The renowned clothing brand Patagonia has the website patagonia.com which has a section dedicated to the used clothing, wornwear.patagonia.com.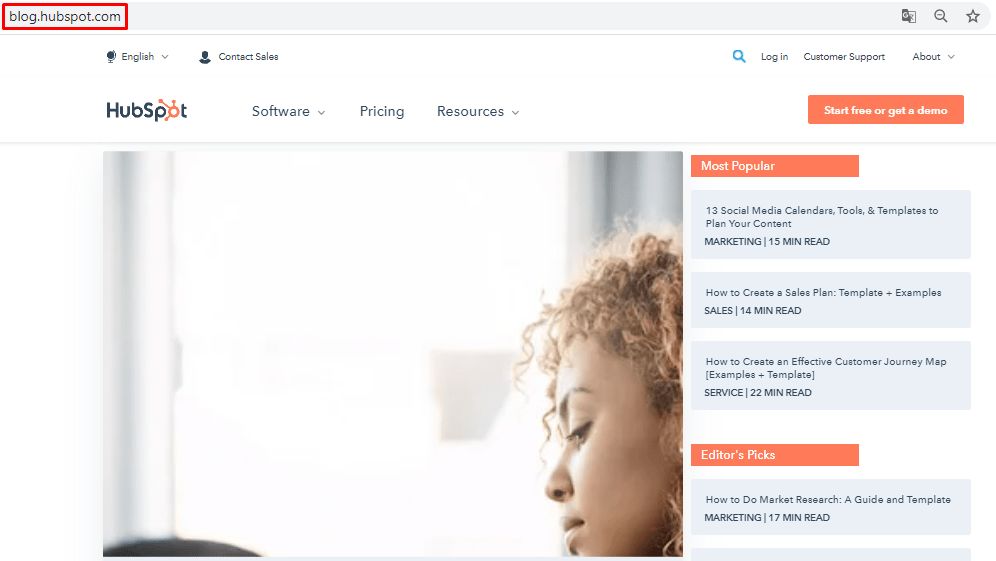 different language versions of the website. The international television channel CNN is using as many as four subdomains, each for a different language version of their website: us.cnn.com (USA), edition.cnn.com (international version), arabic.cnn.com (Arabic), and cnnespanol.cnn.com (Spanish).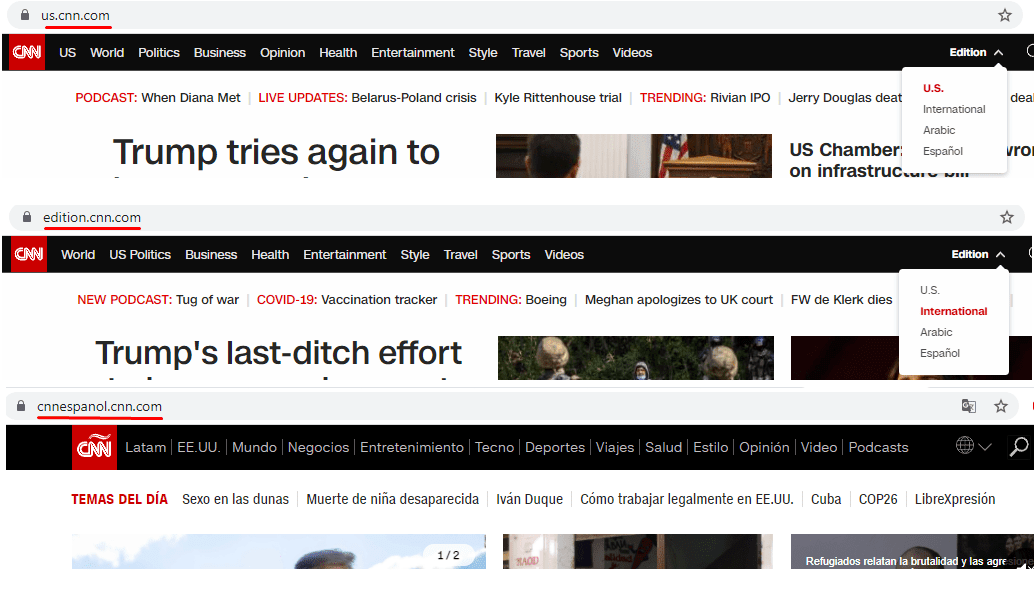 It's important to differentiate between a subdomain and a subfolder. The latter simply indicates different sections of the website. Unlike a subdomain, a subfolder goes after a top-level domain, and not before it. For example, ZenBusiness.com has subfolders for different products: ZenBusiness.com/logo is for the logo creation tool, ZenBusiness.com/names-generator is for the business name generator, and ZenBusiness.com/slogan-generator is for the slogan generator.
Who needs subdomains
Do all websites need subdomains? Certainly not. You need a subdomain when:
your website has one or several sections which are large enough to be made into individual websites;
you produce unrelated products that have nothing to do with each other (for example, products for businesses and common users);
you're working on a global level and want to adapt your website for different countries and geographic regions. For example, if you have an English-language website, you'll need dedicated language versions for your customers in Japan, Canada, and Brazil.
Subfolder or subdomain: Which is one better for SEO?
Some SEO experts believe that Google algorithms range websites with subdomains lower than regular sites. They theorize that the search engine identifies subdomains as individual websites that compete with the main domain.
Google has debunked that myth by saying that subdomains don't affect the website ranking because the search engine has the ability to see them as a part of the original website, and not as different platforms. Nonetheless, the discussions continue, and there is still no straightforward answer to this question.
Amid the doubts, there is one important thing to remember. Google prioritizes its users' comfort. That's why the search engine ranks websites with a simple structure and navigation higher in the search results. To avoid a cluttered structure, SEO professionals recommend including no more than seven categories into your website menu.
To understand whether or not you need a subdomain, ask yourself these questions:
Will adding a subdomain improve user experience?
Will it help users find the right information faster?
Will it result in a smoother navigation?
If you've answered "yes" to all these questions, it's a sure sign that using a subdomain is a smart thing to do.
How to create a subdomain
When buying a domain name, you get the rights to all subdomains within it.
To create and set up a subdomain, you need to go to the domain registrar website where your domain name is registered. Let's take GoDaddy, one of the biggest domain registrars and hosting services. To create a subdomain with GoDaddy, you need to:
log into your account on GoDaddy, go to Settings and choose "DNS management";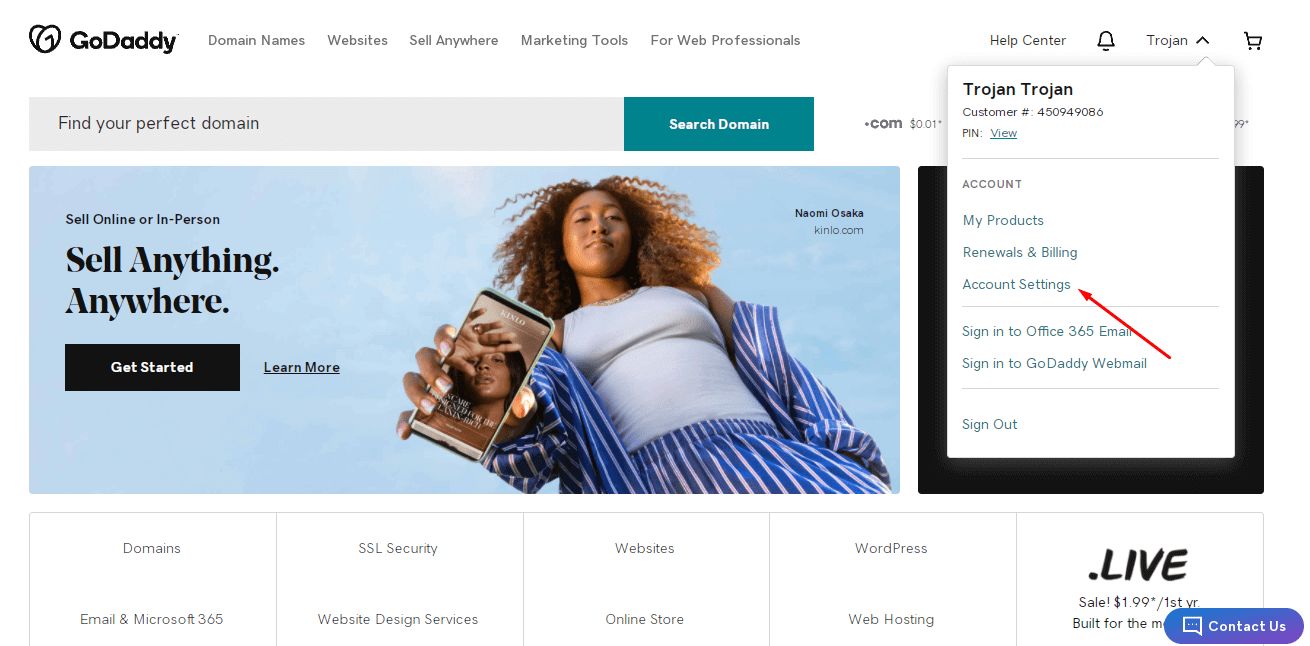 click "Add" and choose "A" in the "Type" menu;
enter your subdomain name and IP address of your hosting account.
The process of registering a subdomain with other domain registrars is similar to the one described above.
Final words
Subdomain is a tool that can help you build a clear website hierarchy and enhance your users' experience. Whether or not you need a subdomain depends on the topic of your website and other characteristics of your online platform. When making the decision, focus on creating an easy-to-navigate, user-friendly website for your potential customers.