How to Make an Animated Logo: 101 Guide
According to surveys, 85% of customers want brands to produce more video content. Also, 72% of those surveyed prefer to learn about new products and services through videos. As you can see, video content is important. An animated logo is a simple and effective way to live up to your customers' expectations. Read our detailed guide to find out more!
Animated logos: Types and ways of use
Animated logo is a dynamic image of your corporate emblem. It's a short video clip that can help you capture your audience's attention, separate your brand from the crowd, and nurture a bond with your customers.
To bring your logo to life, you can use both 2D and 3D formats. In 2D, an image rotates in a two-dimensional environment, where elements can move up, down, to the left, and to the right. The 3D format creates a voluminous effect. Below we've listed the most common techniques that you can apply when creating a logo in either of these two formats:
Rotation. Make your emblem come to life by moving it to the sides, rotating it around its axis, and doing other exciting experiments.
Disappearance. Create a mystery. Make elements appear and disappear in front of your audience's eyes. Such a spectacle is sure to arrest the attention of a viewer and make them watch your animation till the end.
Transformation. Another way to intrigue your audience is by slowly transforming elements into each other. This method allows you to showcase not one, but several symbols in one short clip.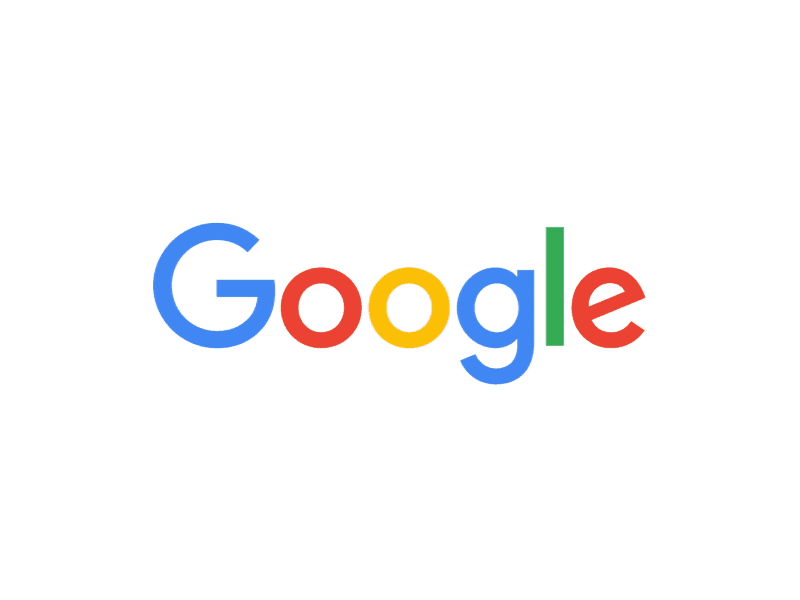 Replacement. This technique resembles the previous one, with the only exception that here the elements alternate faster. Such animations look like dynamic clips and are particularly appreciated by younger audiences.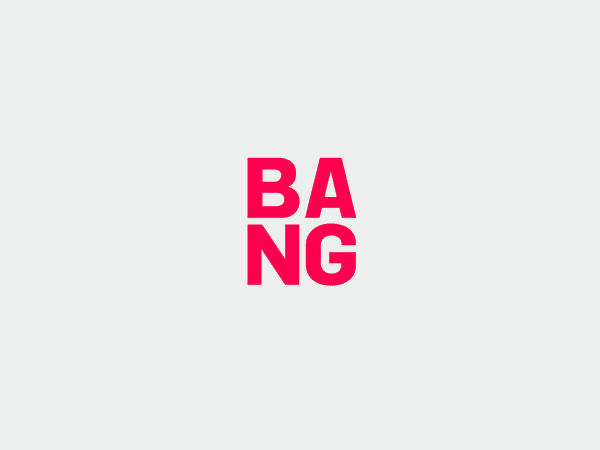 Where you can use your animated logo:
On your website. It's time to replace a static logo with a dynamic one, don't you think? This is a sure way to catch a visitor's eye and invite them to engage with your content.
On social media. Put your new logo on display in your Instagram Stories. Also, you can use it as a cover image and in selling posts on Facebook and Twitter.
On YouTube, TikTok, and other major platforms. Here the ways to leverage the power of your animation are numerous. Use your logo at the beginning of promotion videos, or as CTA to drive traffic to your landing page, site and socials.
In advertising. Your animated logo can add gravitas to any ad, whether it's a banner on social media or huge billboard in downtown.
In advertising. Your animated logo can add gravitas to any ad, whether it's a banner on social media or huge billboard in downtown.
Best logo animations
For obvious reasons, dynamic logos are particularly popular among film studios. There is one smart technique that you can learn from the giants of the cinema industry. You can change the colors, symbols, text, etc. in your animation depending on the product or service you're promoting.
Dreamworks
Designed in retro style, the Dreamworks animation aims to evoke the feeling of nostalgia. You can see a boy sitting on the Moon and fishing in the lake beneath. The Moon transforms in letter "D" and the company name "Dreamworks" is showing from behind the clouds.
Sony Pictures
The video opens with the image of a torch. However, as the view zooms out, we recognize a strong and proud-looking girl standing on the pedestal among the clouds. This animation precedes movies by the Columbia studio, one of the brands under the Sony Pictures umbrella. By the way, the beautiful girl symbolizes the United States of America.
Toei
This Japanese film studio is instantly recognized through a bunch of balloons that are soaring to the sky. At the end of the clip, they merge into one big balloon with the Pierot cat, one of the protagonists of Toie cartoons.
Walt Disney
The dreamy Cinderella castle strikes with its precision and detalization. You can see the castle architecture, clouds, fireworks, and even shooting stars. Along with being so visually delicious, this logo demonstrates the powerful technological potential that Disney is proud to have.
Paramount
The film giant had stayed loyal to its visual identity for more than 100 years. Finally it was decided that the logo needed some revisiting. On the Paramount logo, you can see a snowy mountain peak with bright stars above. From time to time, the company plays around with the colors and landscape, customizing its design to different projects and events.
Vanguard
Vanguard's vibrant animation fits the brand personality like a glove. You can see colored letters dancing on the screen and forming into the company name.
Ways to create an animated logo
To refresh your brand identity, you don't necessarily need to spend lots of money on a professional designer. Nowadays, every Internet user has unlimited access to smart graphic editing services that can do the job for you. We've hand-picked 8 online services with different pricing plans, features, and advantages. Pick the one that suits your skill set and budget!
| | | | | | |
| --- | --- | --- | --- | --- | --- |
| Service | Budget | 3D animation | Ease of use | Pros | Cons |
| Renderforest | Free trial version with a limited functionality Paid version from $9.99/month | Yes | Easy | Big selection of visual effects (neon, VR, light effects. etc.) Big variety of templates Ease of use | Limited functionality in the free version |
| Animaker | Free trial version Paid version from $12/month | Yes | Easy | World's biggest library of animations Speed (creating a clip takes just a few minutes) You can upload and edit your own animation clip | Limited functionality in the free version |
| Offeo | Free trial version with a limited functionality Paid version from $19/month | Yes | Easy | Intuitive interface Stunning choice of custom templates and soundtracks | Limited functionality in the free version |
| Motionden | $9 for 1 animation OR $39/month | Yes | Easy | Free testing Simple interface Big collection of templates and effects Cloud technology that allows you to edit your file across all devices | You can't download your logo for free |
| IntroMaker | $10 for 1 template | No | Easy | Fast way to create an animated logo Free testing | Templates are less creative compared to other services You can't create an animation from scratch. You need to upload your file in JPG or PNG |
| Adobe Spark | Free trial version Paid version from $9.99/month | Yes | Medium complexity | Original typography, professional templates You can upload your own image or pick one from the library Accessible from both desktop and mobile app | Limited customization possibilities |
| Adobe After Effects | Free trial version Paid version from $20.99/month | Yes | Medium complexity | Biggest tool box among the available services You can export files from Photoshop and Illustrator Impactful and unique graphics | Confusing interface Only for design pros |
| Adobe Animate | Free trial version Paid version from $20.99/month | Yes | Complex | You can bring to life any character, image, photo, text, etc. Powerful editing tools Versatility. You can use your finished logo across all media, from PC to TV | Only for design pros |
5 simple tips for designing an animated logo
Tell your story. Storytelling is an effective marketing technique that never fails to deliver. Think about what story you'd like to tell through your art piece. Remember that you only have 13-15 seconds to touch the hearts of your audience.
Evoke emotions. Think about what emotions you want your animation to trigger. It's the emotional part of your logo that does all the magic and ties customers to your brand.
Choose your style. Will your animation be dynamic and energetic, or dreamy and slow-paced? When choosing the right style for your logo, rely on the things your audience appreciates and responds to.
Pick the right techniques. Decide how exactly you're going to bring your logo to life. Will it be a funny mascot? Dancing letters? Images merging into each other? Decide which parts of your logo will be animated and which ones will remain motionless. Also, select the design program that will allow you to put your creative ideas into life.
Remember about your branding. No matter what style and techniques you're using, it's important to remember that an animated logo is a part of your brand personality. Make sure your dynamic emblem goes hand in hand with other elements of your brand identity.
Final thoughts
Animated logo is not only a key element of your visual corporate style, but also a powerful marketing tool that can give you a leverage in the market. Let's sum up why creating an animated clip for your business is worth your while:
Raise awareness. A mini video clip that tell more about your brand than a static image. Also, it will demonstrate that you keep up with trends and welcome change.
Make your brand more recognizable. Video content can produce a bigger effect than text and imagery. It's the best way to put your company or project out there.
Stand out from the crowd. Animated logo is a great way to get an edge over other businesses in your niche, especially if they're sticking with regular logos and lacking the courage to explore the possibilities of animation.