How to Sell Private Label on Amazon: A Full Guide
Planning to start an ecommerce business on Amazon in the USA? An important thing to keep in mind is that your selected method of selling will be a crucial factor in your performance. This comprehensive guide looks at Amazon Private Label, an effective selling strategy for everyone who wants to build a solid business on Amazon. Learn how to choose the right products, set a competitive price, and promote your Amazon listings.
What is Amazon Private Label?
Explained in simple terms, Private Label is a business model where you take products manufactured by someone else and then label and sell them under your own brand. The most obvious example of Private Label that each of us has probably come across is when a successful supermarket chain buys items (potato chips, toilet paper, etc.) from no-name manufacturers and sells them with its logo on it.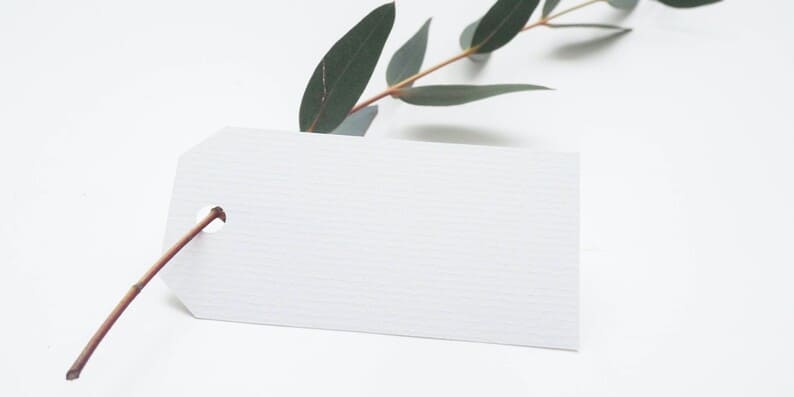 Amazon, one of the world's leading online marketplaces, has been tapping into the numerous benefits of the Private Label model for years now. Amazon sellers identify products with high sales and order them from third-party manufacturers (mainly in China). As the next step, they label the goods with their own logo and sell them to Amazon shoppers. The Private Label business model is used by Amazon itself, as well as thousands of its sellers.
Numbers behind Amazon Private Label
Amazon has been using the Private Label model for over a decade. As of today, the e-commerce giant owns more than 400 private label brands, such as Kindle, Echo, Amazon Basics, etc., and lists around 243,000 private label items across a variety of categories, from food to electronics. And the sales are soaring!.
For example, in 2017-2018, Amazon's private label brands selling consumer goods (groceries, household items, beauty products, children's products, etc.) grew by a whopping 81%. As of 2020, Amazon Basics had been growing by 47% a year.
Backed up by such impressive statistics, it's no surprising that the Private Label model became wildly popular among Amazon sellers. Used by a staggering 59% of Amazon sellers, Private Label is one step ahead of other selling methods, such as wholesale and retail arbitrage (26%), online arbitrage (23%), dropshipping (10%), and handmade items (8%).
Pros
There's quite a few things that make Amazon Private Label an attractive option for businessmen.
Development of your own brand. When selling products under your own label, you can set your business apart from competitors with similar listings and cultivate recognition among customers.
Higher profits. Since you're buying products directly from a manufacturer, you can use your soft skills to negotiate down the price. This is a great way to reduce costs and improve your bottom line.
No production costs. You don't have to wreck your head over how to organize a smooth and cost-effective manufacturing process. All you need to do is to pick a supplier that meets your requirements in terms of product quality, price, reliability, and reputation.
Cons
Like any business model, Private Label is not without shortcomings and risks.
Launching a Private Label business is costly. To stand a chance against fierce competition from other Amazon sellers, it's crucial to pick the right products, create a strong branding, and apply an effective SEO strategy to rank higher on Amazon. This takes a great deal of expertise, time, and money.
Dependence on the supplier. Your Private Label business is affected by production delays, possible import bans, and related risks.
How to kickstart a Private Label business
Choosing the right product to sell is the alpha and omega of a successful Amazon Private Label business. Start with researching the market, looking for reliable suppliers, and calculating some financial metrics. Once you're done with this part, you can proceed to marketing your items.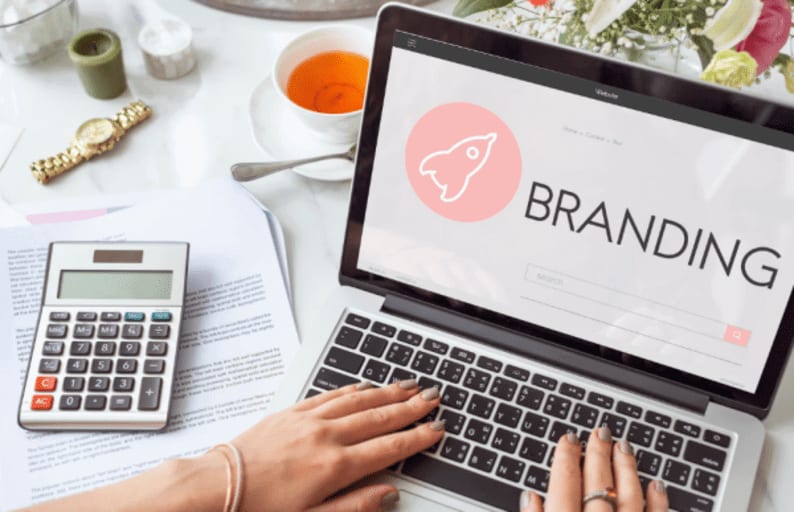 1. Choose a product
When selecting your product range, be sure to rely exclusively on market data. Don't let your personal tastes and preferences veer you off the right path. Otherwise, you risk ending up with a large inventory that doesn't sell because your customers simply don't need it.
Step 1. Identify popular categories of products. You might want to fish fresh ideas from the following sources:
new items at online and offline stores;
list of Amazon's best-selling products;
niche products that are available at few stores/marketplaces;
viral ideas on social media.
Step 2. Choose the best products.
Weight and size. Remember that small and lightweight items are cheaper to store and ship.
Price. The more expensive the product, the harder it's to sell. Stick with the reasonable $15-50 price range.
Sales volume and reviews. Your task is to find a product that is profitable and yet not too popular. Pay attention to Amazon sellers that are selling similar items. They must have at least 300 sales and 100 customer reviews per month. (See Step 3 on how to obtain these metrics.)
No seasonal products. Your sales must not be affected by the changing of seasons. Selling bathing suits, winter hats or Christmas lights might not be the best idea for a budding Amazon entrepreneur.
No red tape. To avoid unnecessary headaches, steer clear of items that require additional certifications and licenses, e.g. children's toys, food, etc.
No transportation risks. Ignore goods that can be easily damaged during shipping, e.g. electronics, fragile items, etc.
Step 3. Once you have your eyes set on the right goods, you need to do market research to estimate the demand. Luckily for sellers, there are Amazon-specific tools that can do that for you:
Jungle Scout
Helium 10
AMZ Scout
These and similar online services offer detailed statistics on each Amazon product, including the average monthly sales, number of customer reviews, popular search requests, competitive analysis, and more.
2. Find a good manufacturer
Choosing a good supplier is a vital step that will have a big impact on your sales.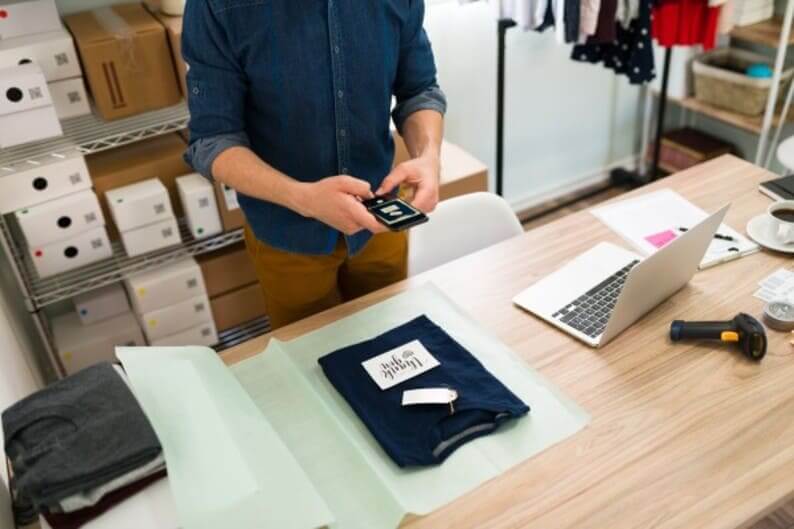 One of the best places to look for suppliers is Alibaba, a major Chinese marketplace that works with bulk orders. Sign up with the e-commerce platform, search for items that interest you, and pick several suppliers. Contact each candidate and ask them the following:
Do they work with the Private Label model?
At what price are they selling?
How long will it take them to manufacture a requested batch of goods?
Do they ship to your country? If they do, how much will it cost?
What are their payment terms and methods?
Order a product sample from the manufacturers that have passed the initial selection. When deciding which supplier to choose, consider the following criteria:
Did the goods arrive in time?
Are you content with the packaging? Were the items damaged during shipping?
Is the quality of products as promised?
Are you content with how your communication with the manufacturer is going? Are they quick to respond to your messages?
A low price is not always the best solution, especially if the product is of poor quality and the manufacturer is not good at smooth and transparent communication. Finding the best price-quality ratio may take long but it'll pay off eventually.
3. Choose between FBA and FBM
After receiving a test batch of products from China, list it on Amazon and see how well it will sell. Before putting your merchandise out there, however, you need to choose one of the two methods of selling offered by Amazon:
Fulfillment by Merchant (FBM). The seller handles storage, packaging, shipping, order cancellations, and other issues on their own.
Fulfillment by Amazon (FBA). The seller delegates a part of logistics tasks and customer communication to Amazon.
For a quick test of a sample batch, opt the easier FBA model. All you need is to ship your items to an Amazon warehouse. The rest is not your concern: Amazon will pack and ship your orders and process customer reviews on the site.
Speaking of customer testimonials, they are of paramount importance at the stage of product testing. Scrutinize each review and make improvements to your business based on your customer feedback.
4. Set a price
Now the time is right for putting a price tag on your items. To do this, you need to research your competitor's pricing policies and make some basic calculations.
Study your competitors' prices
Experts say that your ideal price should hover around 20% of the average market price. If, say, your competitors are selling mugs at $15, your recommended price range should be between $12 and $18. Don't succumb to the idea of selling at the lowest price out there. However attractive at first sight, dumping leads to losses in the long run.
Estimate your profits
To calculate your potential profits, you need to know three parameters:
FBA fees;
operational costs (ordering product samples and test batch, shipping, and other costs, e.g. professional product photo shoot);
marketing costs (advertising strategy).
There's no lack of online tools that can help you with your calculations:
Use Amazon's FBA calculator to see how much using the FBA method will cost you.
Use one of the numerous profit calculators, such as Jungle Scout, to determine the profitability of your e-commerce business. For a veritable result, you need to have all of your future costs figured out.
5. Register a trademark
Do you have to register a brand under which you're going to sell your Private Label items? The answer is a definite "yes." It's a surefire way to protect your business from the so-called "hijackers." These are people who sell counterfeits or resell your items using your product cards.
Protecting your Amazon business is done in two steps. First, you need to register a trademark. Then, you need to get it enrolled on the Amazon Brand Registry.
How to register a trademark
You have two options:
You can register a trademark in the USA as an individual or a company. This will enable you to sell not only on Amazon, but also on other marketplaces.
Alternatively, you can register a trademark under the Madrid System. This is a global centralized solution for managing trademarks all over the world. The Madrid Protocol is a way to go for businessmen who already have a trademark registered in a country that is a member of the Madrid Protocol.
How to join Amazon Brand Registry
Brand Registry is Amazon's program designed to protect registered brands from violation of their intellectual property. Amazon goes to great lengths to punish rogue sellers that parasitize off hard-working brands. The Amazon data say that since its launch, Brand Registry has helped reduce violations by 99%.
6. Market your items on Amazon
To bring your inventory in front of the eyes of your target audience, you need a mix of strong branding, SEO, and advertising. Let's focus on each of these ingredients one by one.
Create a brand identity
One of the best things about the Private Label model is that it enables you to label your items with your own brand. A compelling visual branding is a powerful tool that comes with a myriad of benefits for your ecommerce business. It's a great way to showcase your products' value to your audience and elevate your business above competitors.
Start with creating a logo that will become a founding pillar of your brand identity. If you're a rookie in graphic design, you're welcome to use online logo makers, such as ZenBusiness. Type in your business name and get a custom logo for your Amazon business!
Use SEO
Your next step is to optimize your product listings. Along with high-quality photos of your products, SEO is a crucial factor that can help you step up your game and rise above your opponents. Here are some tips you might want to follow to pave your way to the top of Amazon rankings!
Title. Enhance your headline with relevant keywords to make it easier for your customers to find your items.
Description. Outline what value your product can bring to your customers and how it outperforms your competitors' offers.
Markers. Come up with a brief USP (unique selling proposition) that includes keywords.
Launch PPC ads
Another effective way to make your inventory visible to your target audience is to launch an ad campaign. While requiring cash investments, this strategy can save you lots of time testing your first batch of items.
Amazon has its own ad system in place, Amazon PPC. With it, your product will display at the top of search results, across remarketing ads, and even on product pages of your competitors.
A/B testing is also a viable way to improve your marketing efforts. Launch two versions of ads with different keywords, prices, photos, and other parameters and see which one delivers better results.
Final thoughts
Amazon Private Label is an easy and time-tested way to succeed as an Amazon seller. When preparing your business for launch, research your niche, find a high-selling product, and come up with an attractive USP. Apart from that, you also need to build a strong brand and market your inventory to signal your presence to your audience and increase exposure of your products.