New graphic design trends push the boundaries and break stereotypes. In 2020, you're free to do literally anything, from simplicity to retro, from hidden symbolism to classic geometry. In this post, we'll help you find a signature typography for your business.
How to keep up with current font trends
Modern design trends are characterized by versatility, flexibility, and lack of clear boundaries. More and more, we see contrasting styles co-exist rather than compete with each other. This is a good tendency because now you can use any design technique without worrying that it may go out of fashion in a couple of years.
Three life hacks to stay trendy:
Opt for timeless design methods. Simplicity is always a safe choice. Choose minimalist, versatile graphics that will look equally good across all media, from billboard to letterhead.
Meaning is everything. Visual appeal is just a part of the mix. Your typography solution must also reflect the personality of your brand.
Use ZenBusiness. The ZenBusiness logo maker has an impressive collection of trendy fonts that will take your brand identity to a new level. Plus, you can edit and improve your design an unlimited number of times.
Top 8 trends
1. 70s and 80s
Kitsch techniques and neon colors are officially back. Why not use them to craft a vibrant, eye-catching typography?
Miami Vice
Chance are you remember the wide neon letters from the credits to the "Miami Vice" TV series. This is the typeface called "Broadway D". It was invented by Morris Fuller Benton back in 1927. Now you can have it for just $19.95!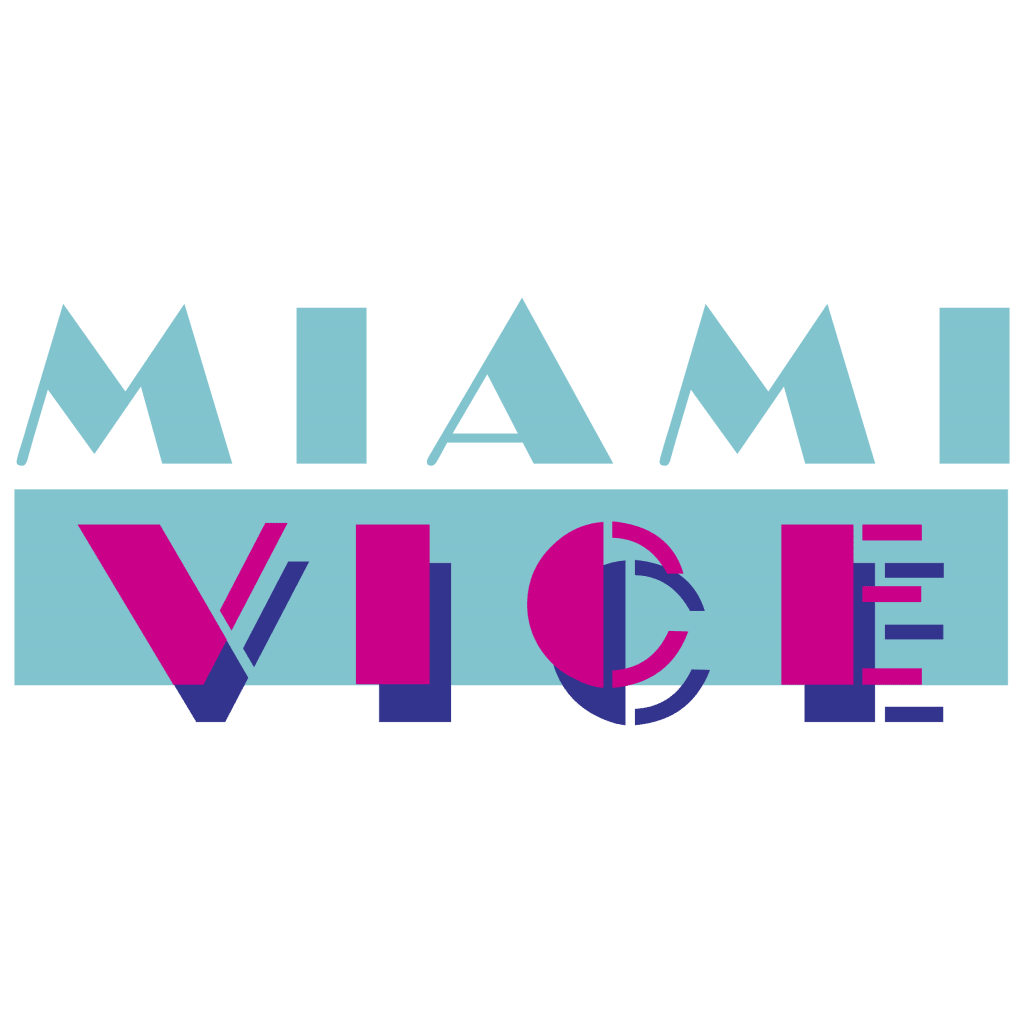 Alba
With its soft curves and flowing lines, this typeface pays homage to Jessica Alba, a Hollywood movie star. This font is available for free for personal use. To use it commercially, you'll have to pay $19.95.
Nasalization
When creating this font, the Typodermic Fonts studio drew inspiration from the 1975 NASA emblem — which, by the way, looks sharp and relevant even today. You can use it for free for some commercial purposes, e.g. to create a logo, poster or video clip.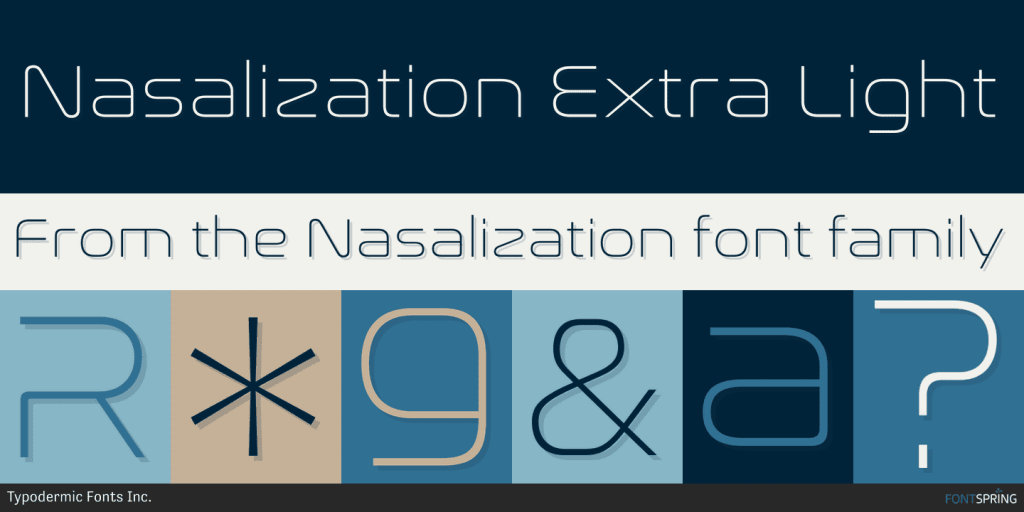 Rotola TH Pro
Designed by Karl-Heinz Lange, this massive, thick typeface will be yours for $40. A great choice for headlines!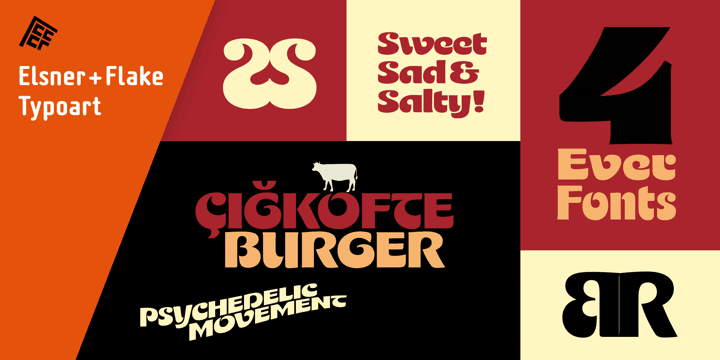 Liberta TA
Herbert Tannhauser invented Liberta in the 60s exclusively for the type foundry Typoart in the GDR. Elegant yet assertive, this typography solution will add aesthetic appeal to your ad or logo. Available for $40.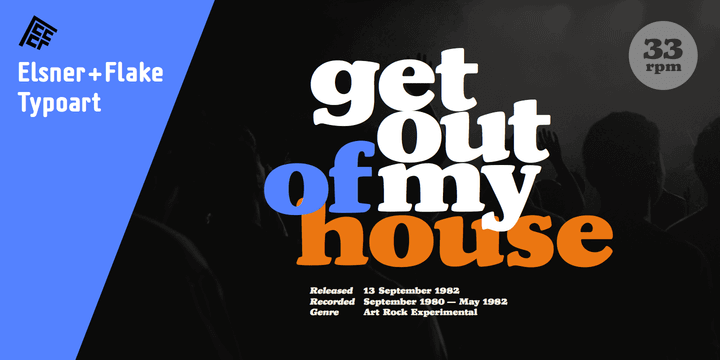 8th Avenue
When working on this beautiful typography, a team of designers from Our House Graphics was inspired by inscriptions and markings on shipping containers from the 50s. 8th Avenue looks its best on packaging and logos. Available for $30.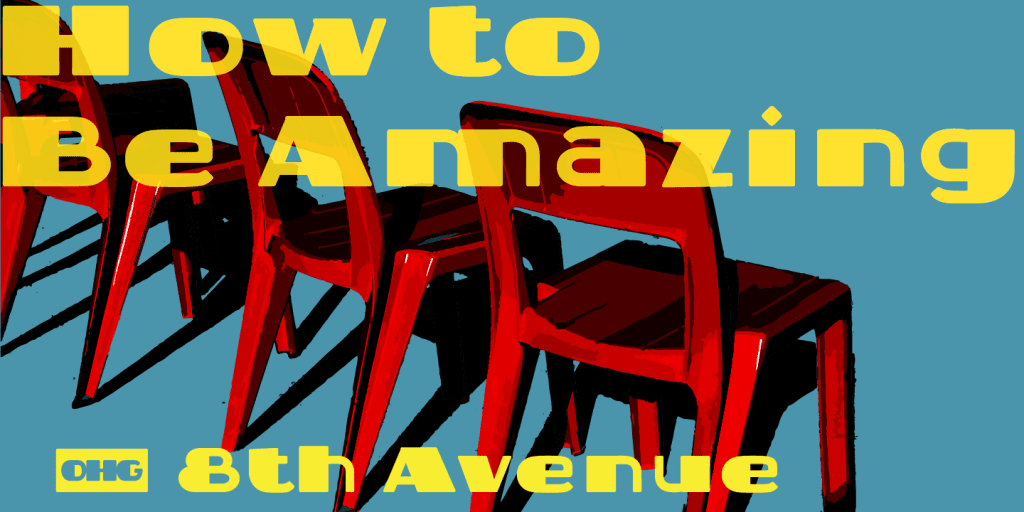 6th Aniversario
The condensed and elongated characters of this typeface look like they were written by hand. Despite that, the font is perfectly readable. You can download 6th Aniversario for $21.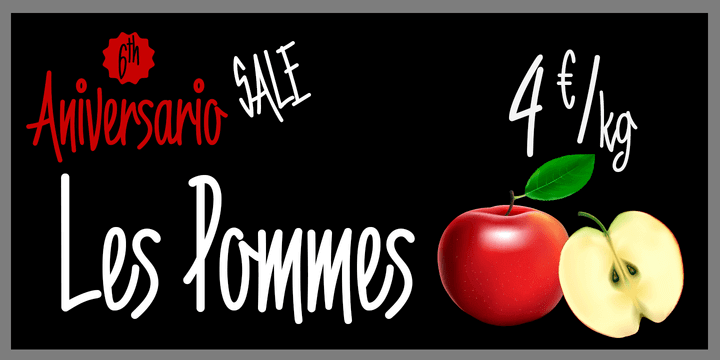 2. Retro
Printed or handwritten, with or without serifs, retro-style typography is back, and it's stronger than ever. If your business has to do with creativity, you should explore the possibility of using a vintage typeface in your projects.
Aesthetic
With its intricate curves and serifs, this font from Figuree Studio makes you think of old, weathered pub signages. Go for Aesthetic to make credits for a movie poster or design a corporate logo. The price stands at $12.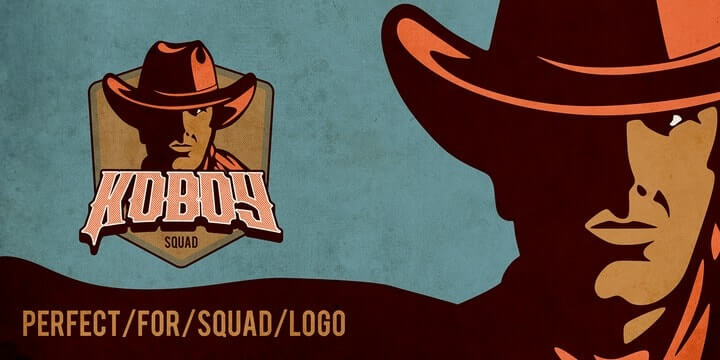 Curious Type
Designed by Jason Forrest, Curious Type brings together a variety of styles, including "dancing" characters, angular geometry, pixel graphics, and even the Helvetica vibes. The mix is truly unique (and free)!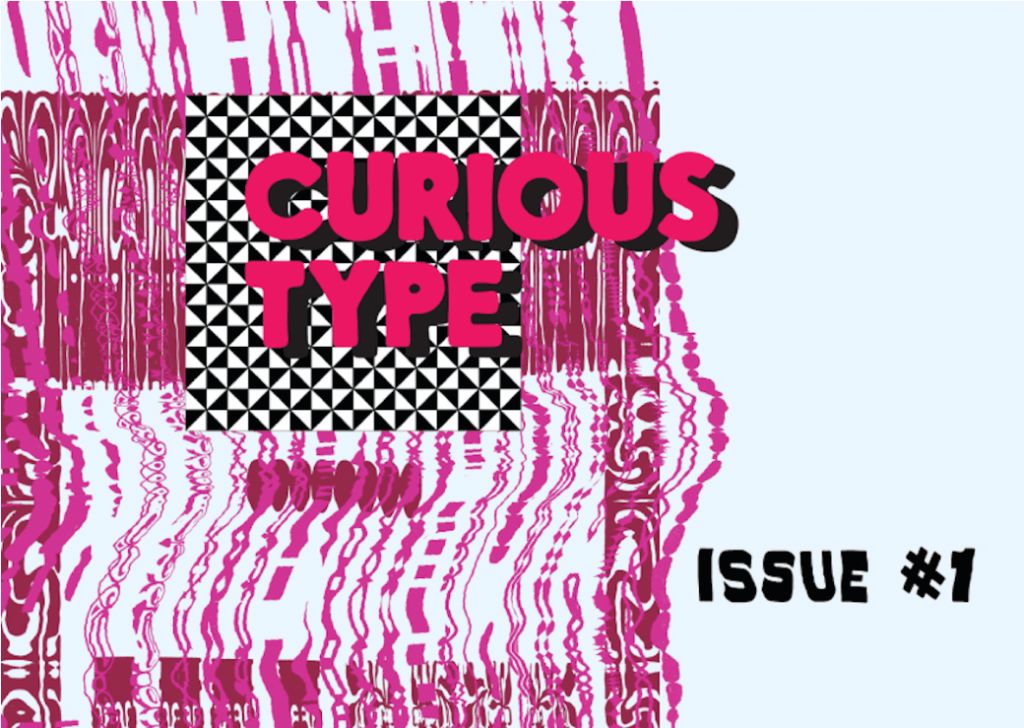 Big Bro
A free solution by Sebastian Tapivanashe is a beautiful hybrid of retro and modern. Big Bro will make a solid choice for web and printed materials alike.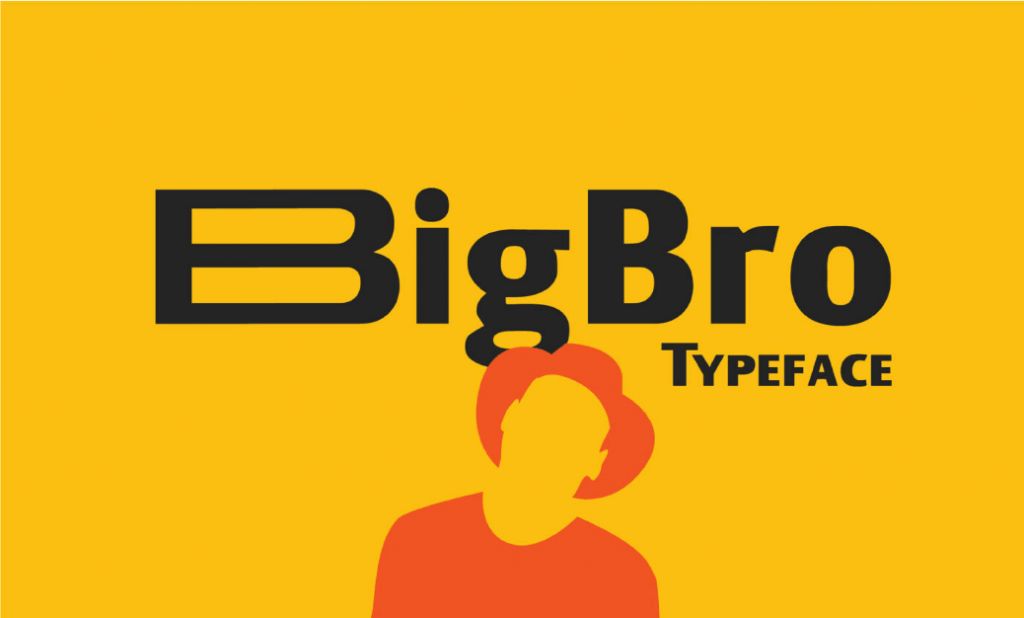 Groovy
When designing this typeface, HP Typework drew inspiration from the 60s and 70s. Its massive, handwritten letters with refined serifs make you think of vintage posters. Groovy is available for $19.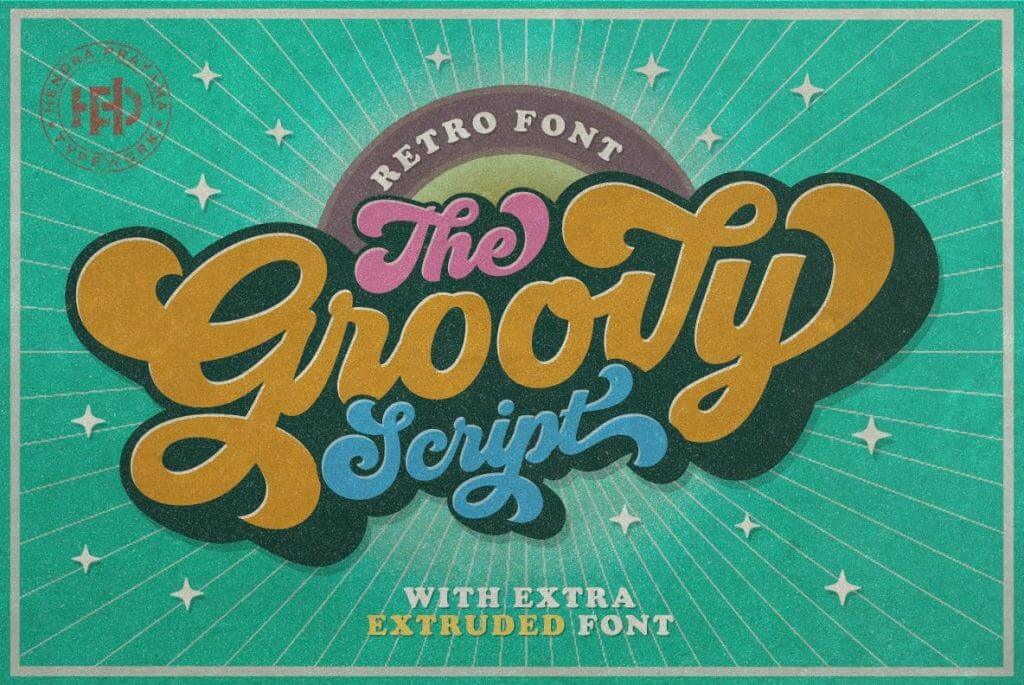 The Banthink
Playful and light, The Banthink from Lettersiro Co pushes the boundaries of casual style. A font like this will look great on clothing, signages, and other carriers. It will be yours for just $15.
The Glarious
Crafted by Motokiwo, this handwritten typeface with its wide, swinging strokes emanates energy. The Glarious is available for $16.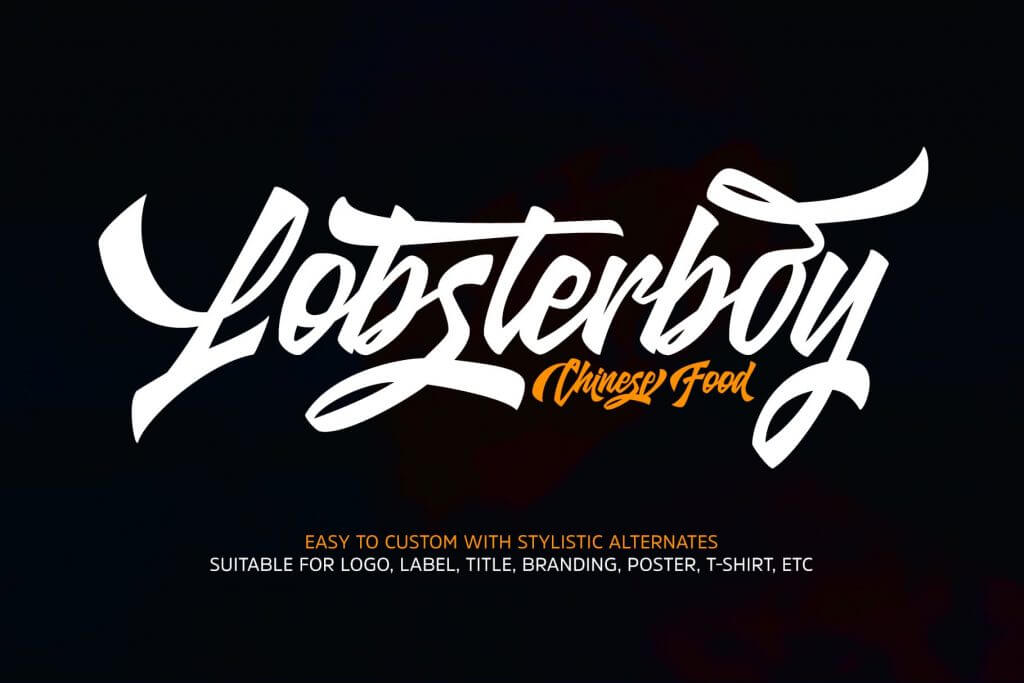 Forbes
For just $15, you'll get a genuinely vintage typography that gives off the vibes of ancient manuscripts. Elaborate serifs add to the overall effect.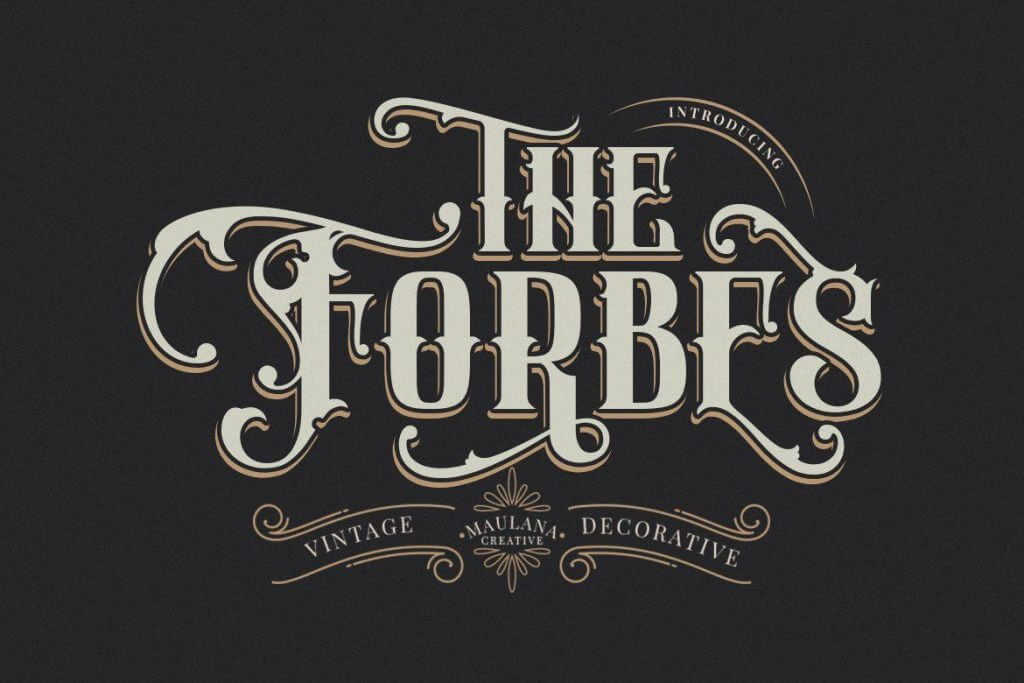 Goosebumps
With its ragged edges, this art piece by Comicraft creates a curious trembling effect. A font like Goosebumps will make your poster or website impossible to forget. Available for $19.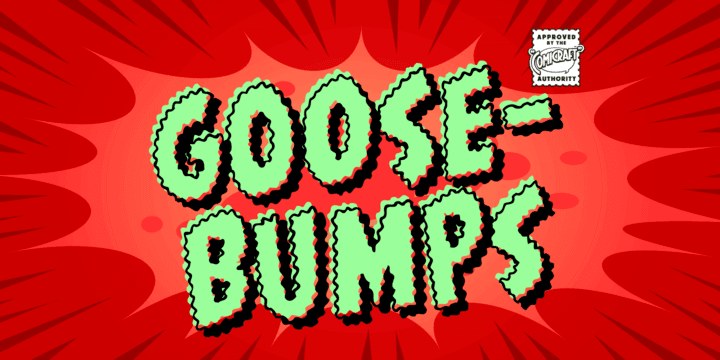 3. Minimalism
Minimalism shows no signs of fading away, and designers don't seem to mind. Disappearing symbols and tricks with negative space are a nice way to add gravitas to your design.
Black rovers Font
"Unfinished" letters are a signature feature of Pandan Wangi's geometric font. This aesthetically satisfying typeface is free for personal use. To use it for commercial purposes, you'll have to buy a license.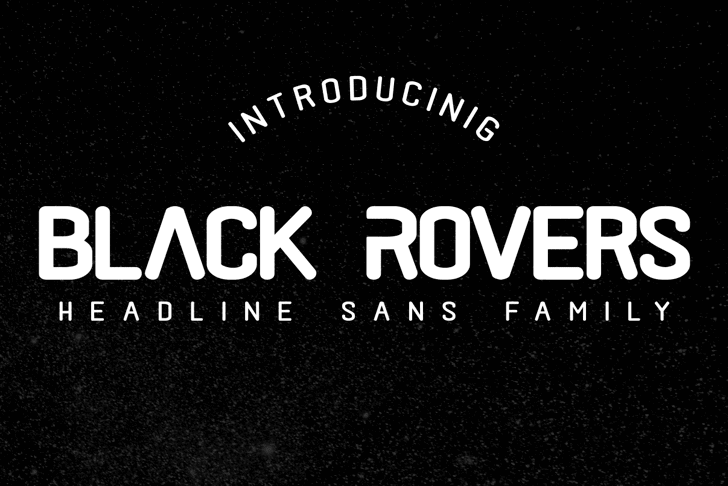 Agnostic Font
This striking geometry-based font was designed by Victoria and Victor Strukovsky. Its thin lines are perfect for monograms and packaging. Available for $10.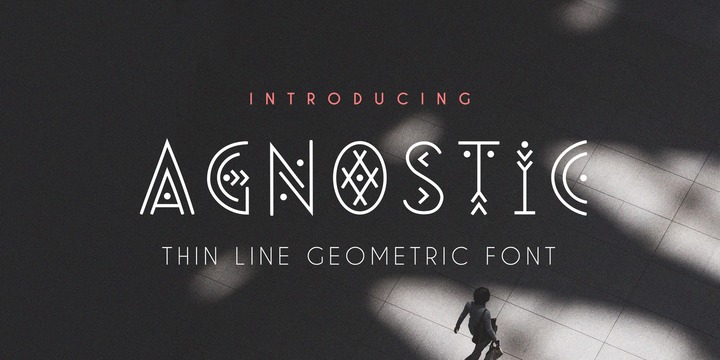 QSansPro
Versatile classic fonts from Fontop give you endless possibilities for creating stylish headlines, ads, and emblems. From ultra light to ultra bold, any typeface from this family is available for $11.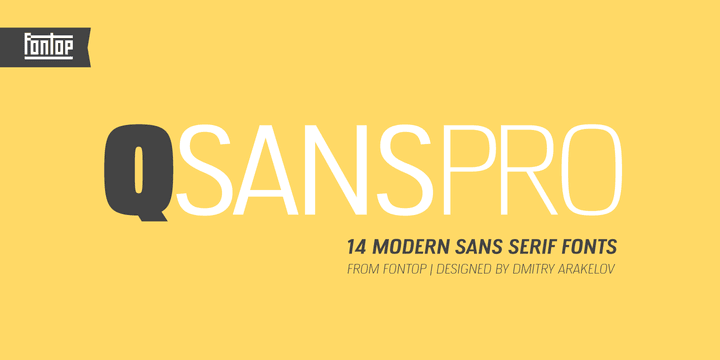 Mofita
Crafted by Alit Design, Mofita is an elegant, rounded typography solution for logos, menus, and more. Available for $15.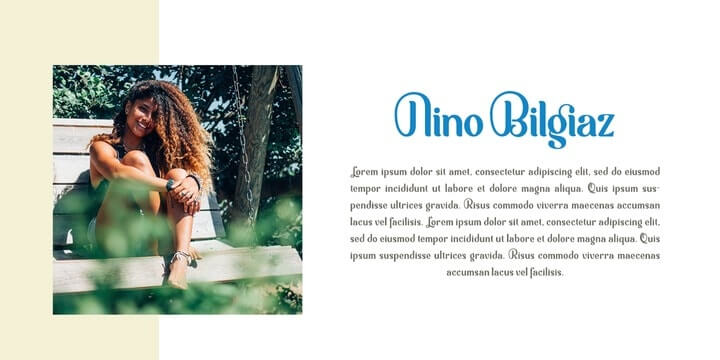 Munich Sans
Inspired by minimalist geometry, Munich Sans by Eldertype Studio looks edgy and fresh. Delicate, elongated letters will suit different businesses, from bakeries to legal firms. The price stands at $13.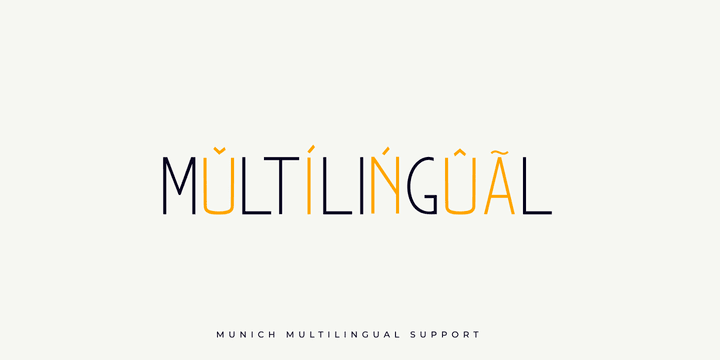 4. Classics
Are you ready for a new take on classics? Instead of looking heavy and arrogant, refined letters give off a light, invigorating energy. New classic typography can solve a big variety of tasks.
Classic Roman ™
Coined by Monotype Design Studio, Classic Roman is a great example of a clean geometric font. The price of $35 bites but the typeface is totally worth it.

Galano Classic
Meet another geometry-inspired font from Renee Bidder. Galano Classic comes in multiple variations with different levels of obliqueness and saturation. Each version costs $30.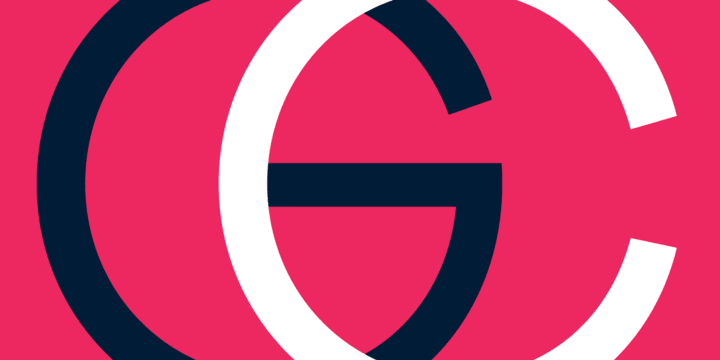 George
Thick, rounded letters with soft serifs create a light vintage effect. This artsy font will lend an elegant look to logos, postcards, ads, etc. George by Dharmas will be yours for just $13.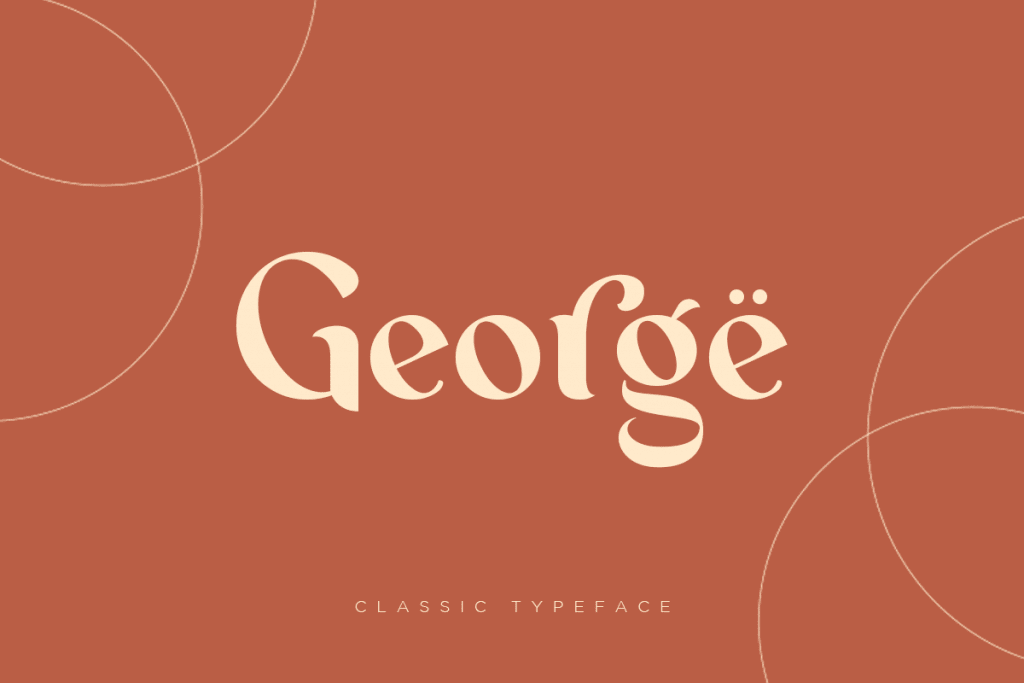 Chloe
By looking at Chloe, it's easy to see that Josh Ownby poured his heart into creating this amazing typeface. The varying saturation of the characters conveys the idea of confidence and strength. You can download Chloe for $15.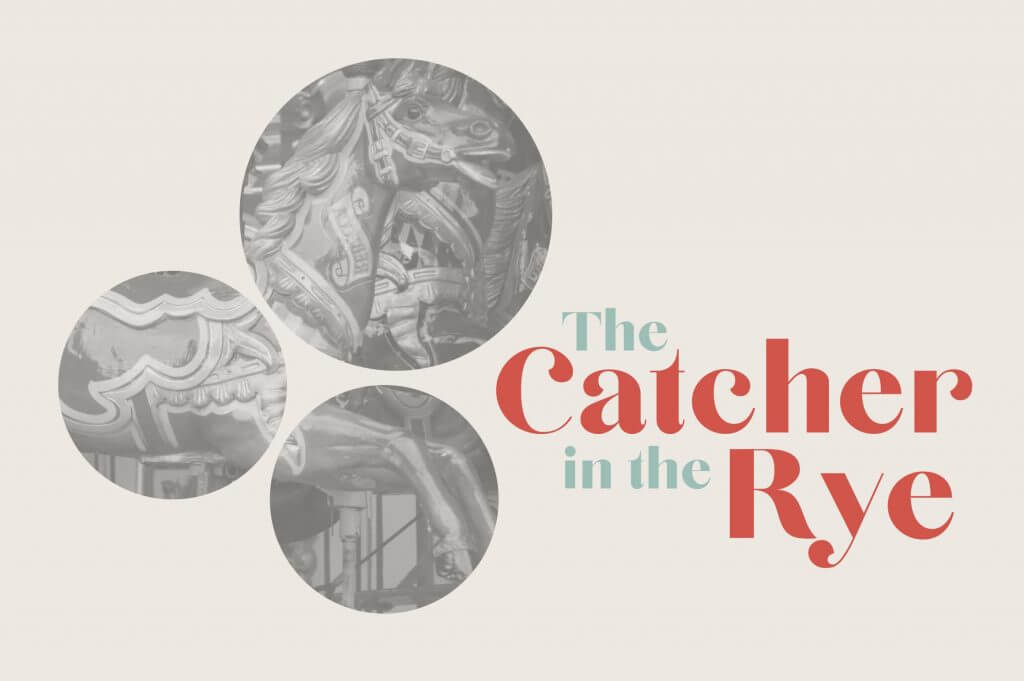 5. Modern
Modern typography solutions are easy to recognize by their dynamics, intentional sloppiness, and unusual use of familiar elements.
Codec Pro
Inspired by geometric shapes, Francesco Canovaro, Cosimo Lorenzo Pancini, and Andrea Tartarelli came up with a true masterpiece that got the name of Codec Pro. The typeface comes in 11 variations, from ultra light to ultra bold. As its signature features, Codec Pro has ligatures and horizontally stretched letters. Any two fonts from this family are downloadable for free. For each subsequent variation, prepare to pay $30.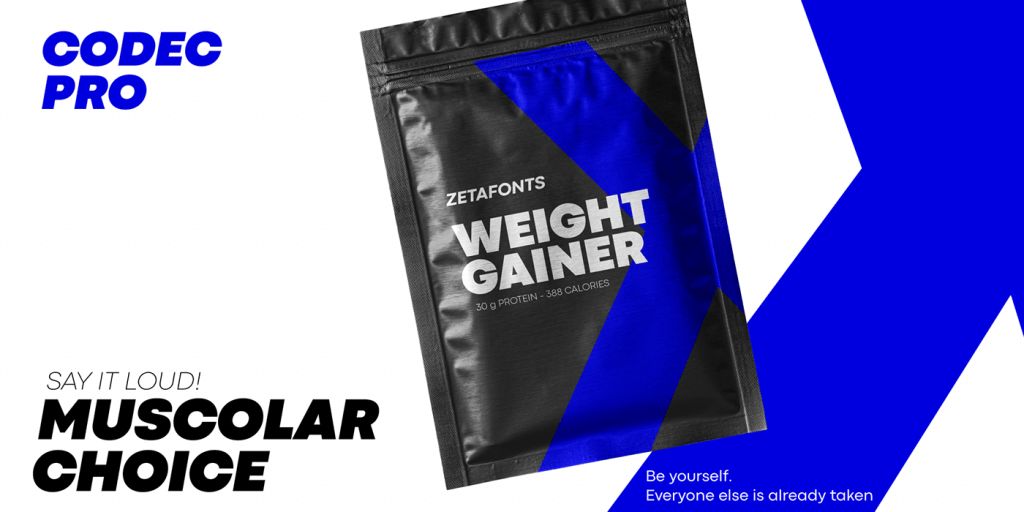 Impossible
Ghuroba Studio created the embodiment of simplicity and conciseness. Impossible is a handwritten font with characters that seem slightly "flawed". If you need an impactful typeface for your company emblem, email signature or ad, you can't do better than this. For $15, you can download the regular or italic version of this impossibly (pun intended) beautiful font.

Nevrada
With its Nevada font, Aluyeah Studio has pushed the envelope. The solution features sharp serifs, smooth lines, and subtle swirls. A powerful typeface like that can make any website or poster look stunning. Commercial license costs $20.

Cremona
This traditional sans-serif font from Vultype Co will enhance your business card, letterhead, presentation, and other promotion materials. The regular version of Cremona is downloadable for free. The premium version has a $20 price tag on it.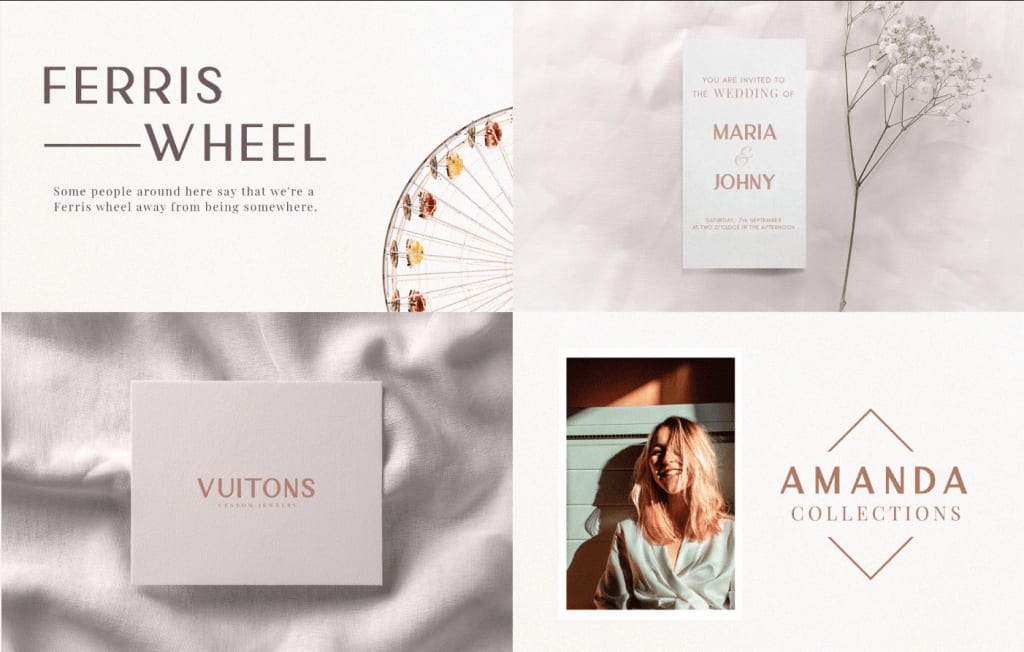 MODEKA
This chopped minimalist typeface from от Gatis Vilaks looks airy and ethereal. The characters give off a palpable serene energy. Luckily for users, MODEKA is available for free.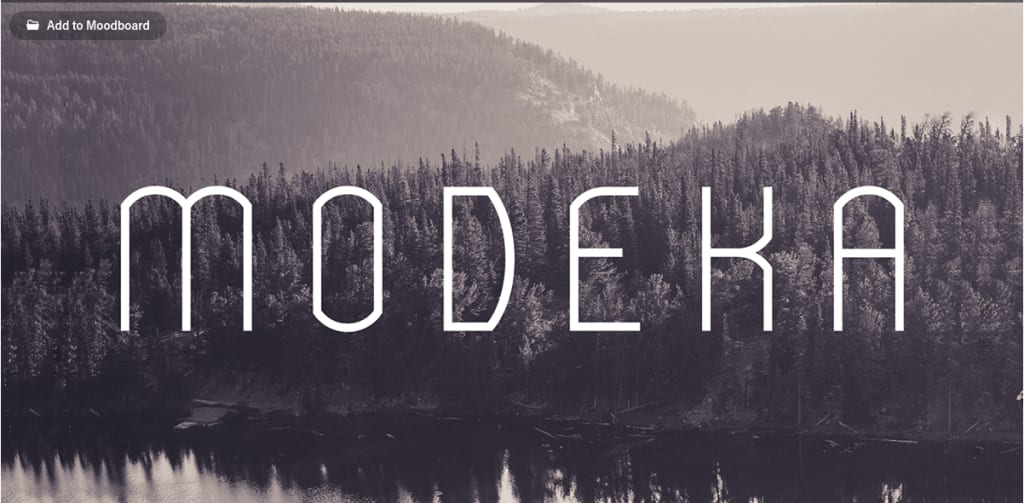 MODERNIA
With this font, Daler Mukhiddinov created a modern interpretation of the all-familiar stencil. Massive lowercase letters give off solid, impactful vibes. You can download MODERNIA free of charge.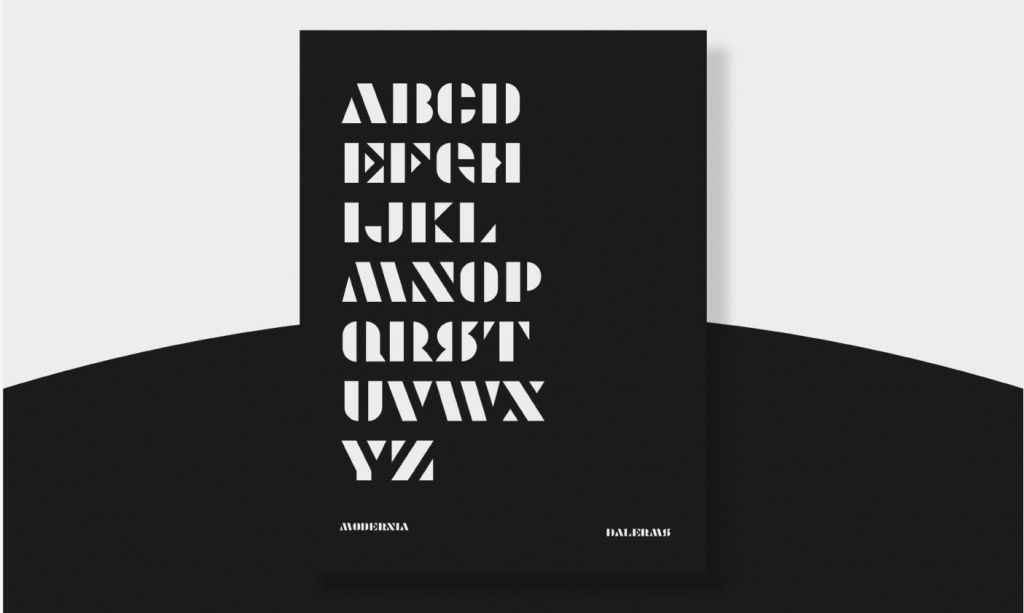 Sofia Font
In Sofia Font by Headstudio, simple shapes work in synergy with ultra bold typography. This unusual union will lend gravitas to your brand. Sofia Font is available for free.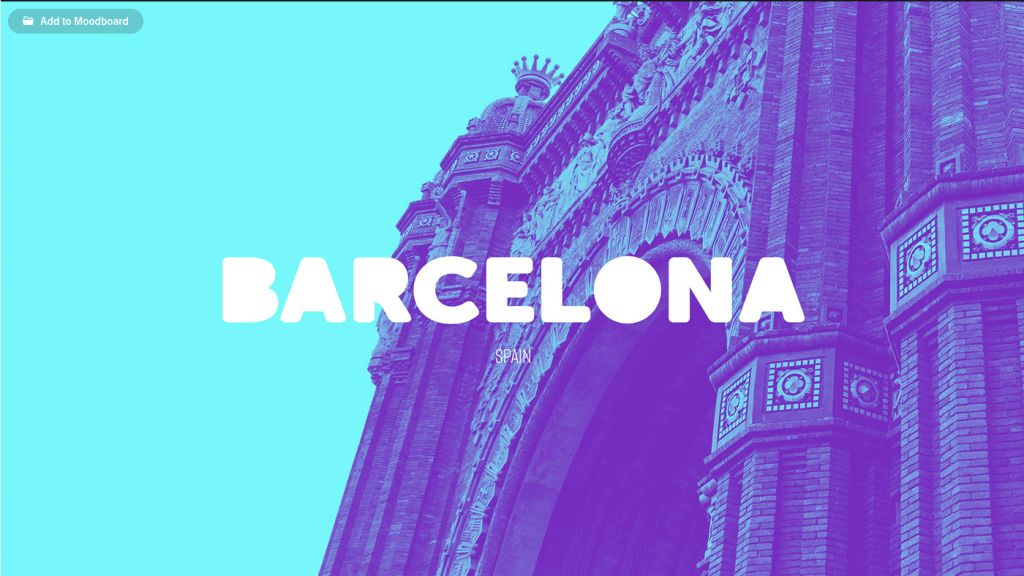 6. Serifs
Today, serifs are viewed as a symbol of the pre-digital era. There is no better way to evoke a feeling of nostalgia and forge a warm, trustful relationship with your customers.
Recoleta
The 70s vibes detected! Crafted by Latinotype, the soft and subtle Recoleta font will make your text look more friendly and welcoming. You can use one of the 14 variations for free. Each subsequent font costs $29.
Voga
This decorative font is a perfect mix of reserve and elegance. Switching between thin and thick, smooth and sharp, Voga is ideal for headlines and other large formats. The standard variation of this typeface is available for free, while the other two cost $35 each.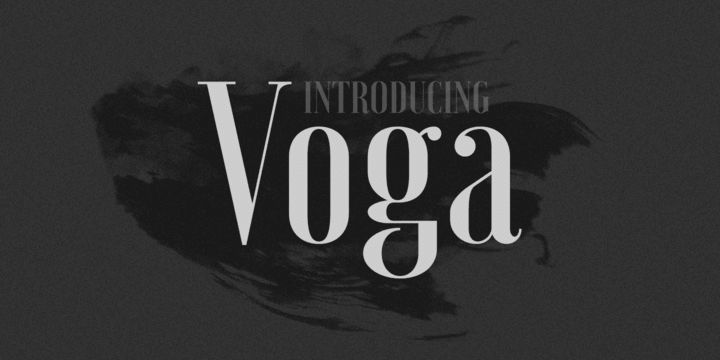 Magfirah
Magfirah unites classics, modernity, and minimalism. It's unusual ligatures have the power to enhance any product, from postcards to T-shirts. You can download this fantastic font for $20.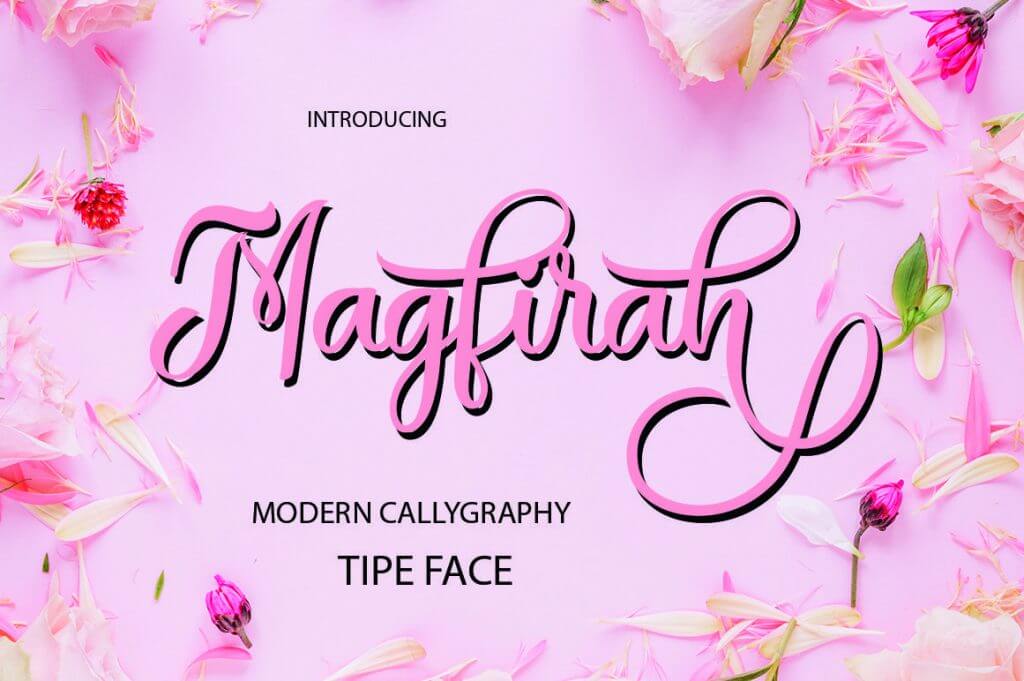 Selvina
Massive and bulky, the Selvina font by Hanzel Studio will make you think about headlines in old printed magazines. For just $18, you can use Selvina in your monograms and presentations.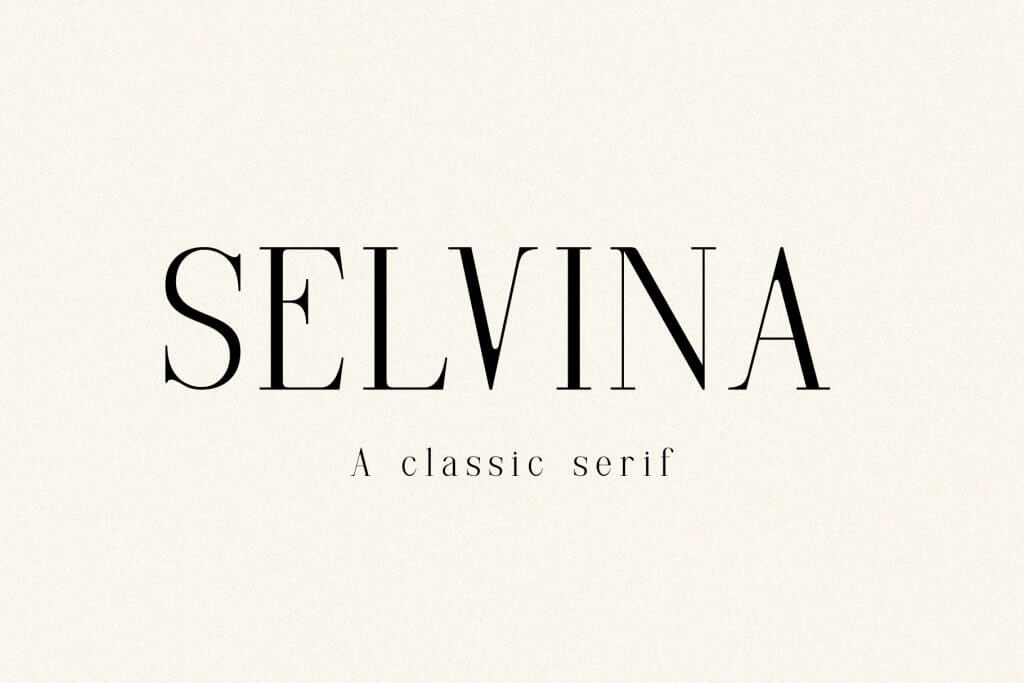 7. Clean lines
Don't like the idea of having to chase fickle trends? By going with a clean, minimalist font, you choose a timeless classic.
Veneer Clean ™
Yellow Design Studio created a visually friendly font. Since the typography gives off a slight formal feel, you can balance the composition with funky icons that are available for free. Any version of Veneer Clean will cost you $15.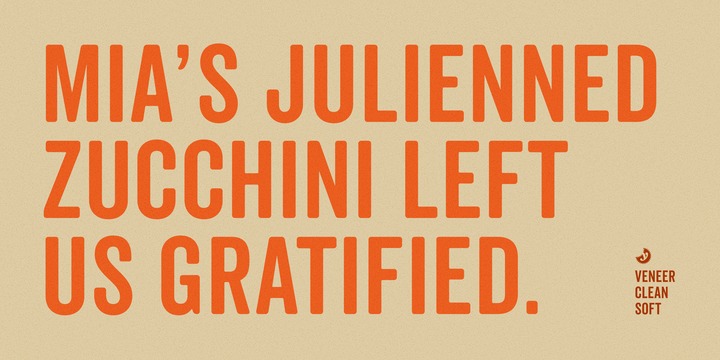 Palomino Clean
Handwritten or printed? Thin or massive? Which one will you choose? Elena Genova created an amazing series of fonts that will enhance your flyers, postcards, brochures, and many more. Any typeface is available for $15.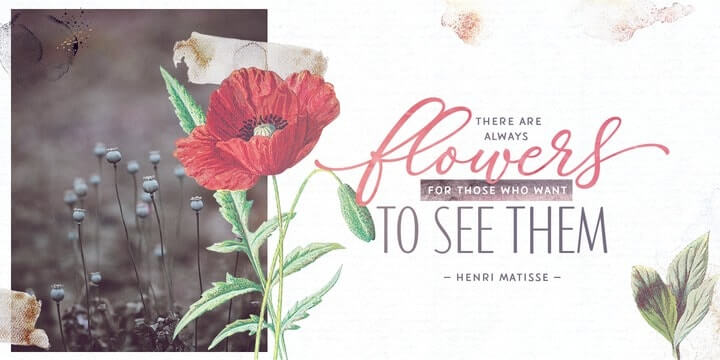 Papua Font
In their new typeface, Tosca Digital explores the smoothness of classic geometry. For just $10, you'll get a versatile type font that will work wonders on your brand identity.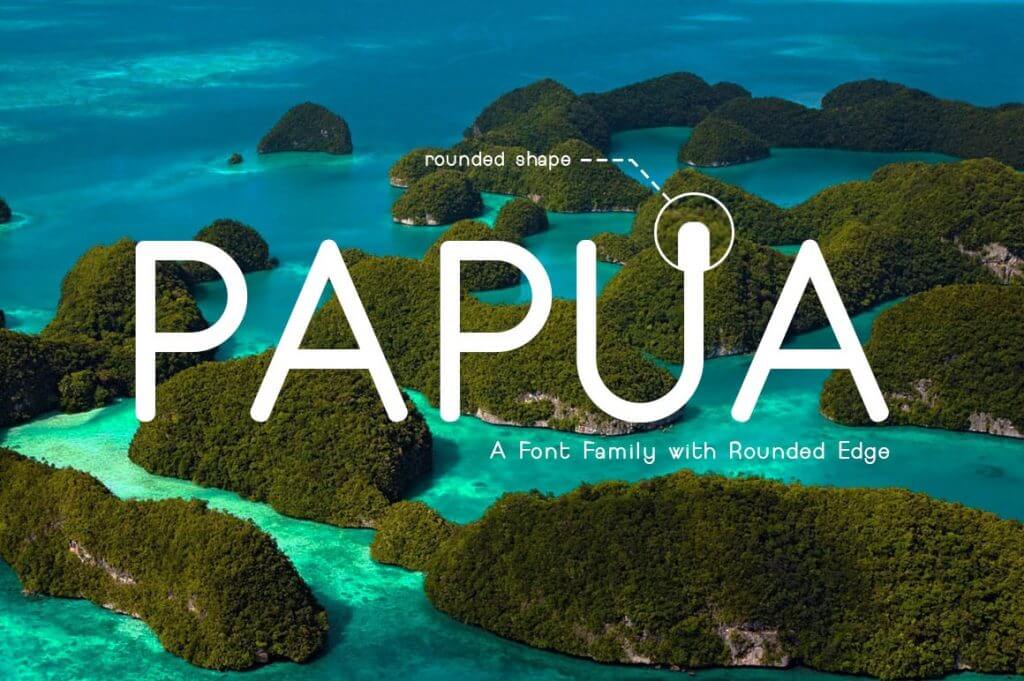 Mimi Typeface
Another art piece from Tosca Digital, this font creates a strong contrast by bringing together soft lines and sharp edges. You can buy Mimi Typeface for $12.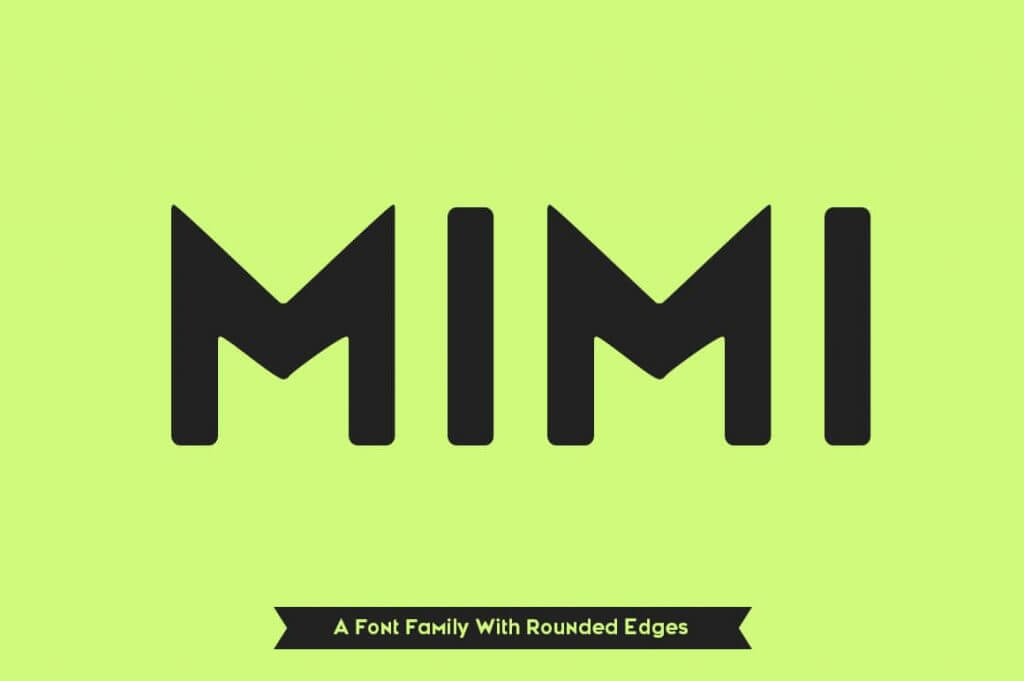 Faldano Font
In Faldano Font, each symbol looks like it was inserted into a square, stretched horizontally, and squeezed vertically. As a result, we get an original typeface that will draw attention to any headline, packaging, or business card. For just $10, Faldano Font will make your brand look more solid and professional.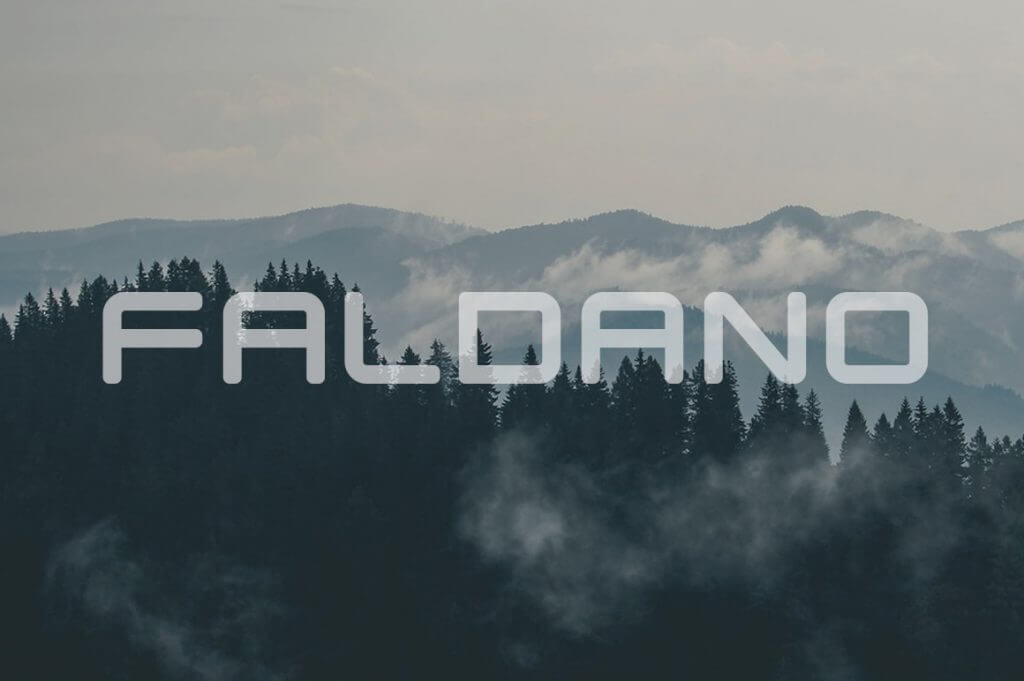 Fox \u0026 Cat
Joe Agilar designed a free typeface which is inspired by refined, airy geometry. Feel free to apply this solution to any brand or product, regardless of its personality.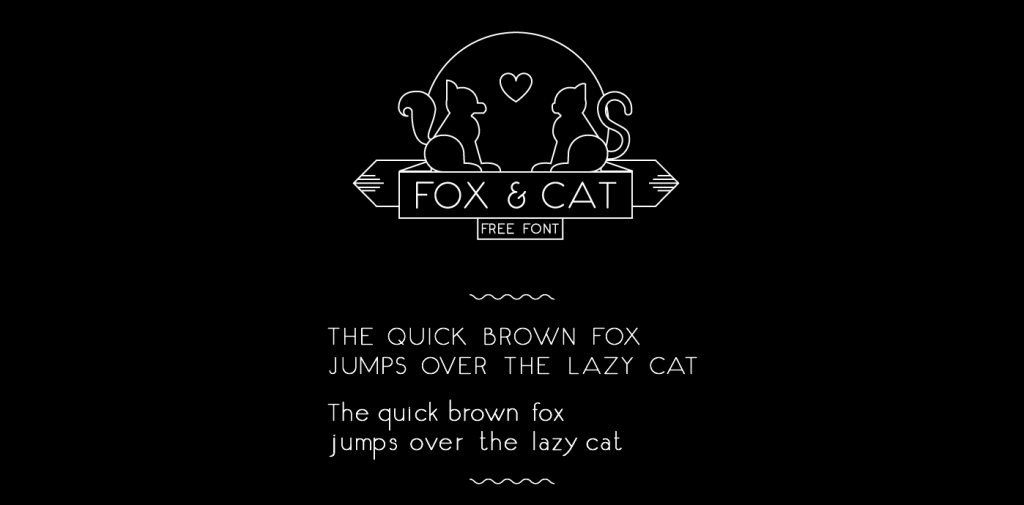 8. Elegance
Thin lines, simple forms, and soft contrasts will never go out of style.
Vaguely Fatal Font
In this font, the characters are arranged so closely that it seems like they're about to overlap. However, this bold technique is exactly what makes the typeface stand out. Vaguely Fatal Font is the result of collaboration between Unhinderedreams and Mind Confetti and is available for free.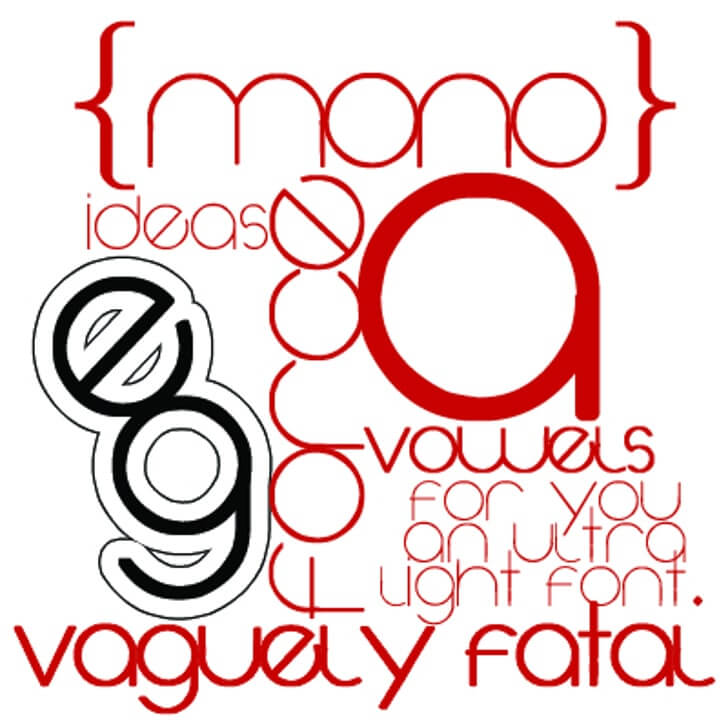 Oleo Font
This flowing type looks soft and friendly, creating a vaguely recognizable vintage effect. To use Oleo for commercial purposes, you need to buy a license or contact its creator, Matthias Romero.
Le Royale
Crafted by Salt\u0026Pepper Designs, this typography pays homage to both classics and modernity. Wavy lines and original geometry associate with a laid-back, welcoming atmosphere. Just for $16, Le Royale will be yours to use.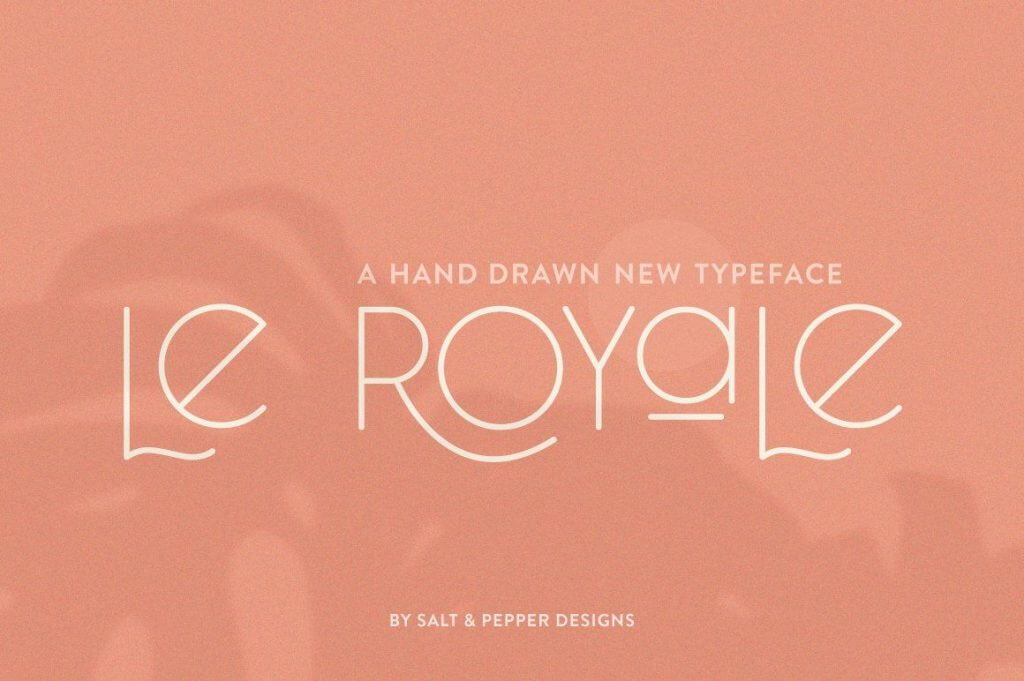 Roihu
Mika Melvas is a proud mother of the family of 16 fonts, 8 vertical and 8 italic ones. Modern and minimalist, they'll look equally great on any carrier, from poster to monogram. Roihu is available for $39.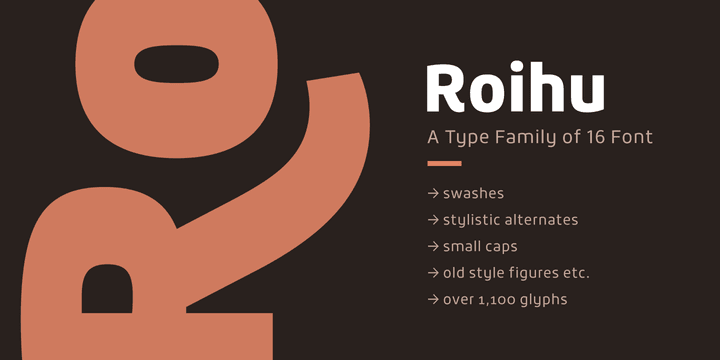 How do I find out the name of a font I like?
Spotted a beautiful typography that would make a great fit for your branding? Take a photo of the poster or signage (or make a screenshot, if it's a website) and use smart online services to identify your font.
WhatTheFont
The My Fonts service will compare your image against 133,000 fonts. Also, you can use the WhatTheFont app for Apple and Android to search right from your smartphone.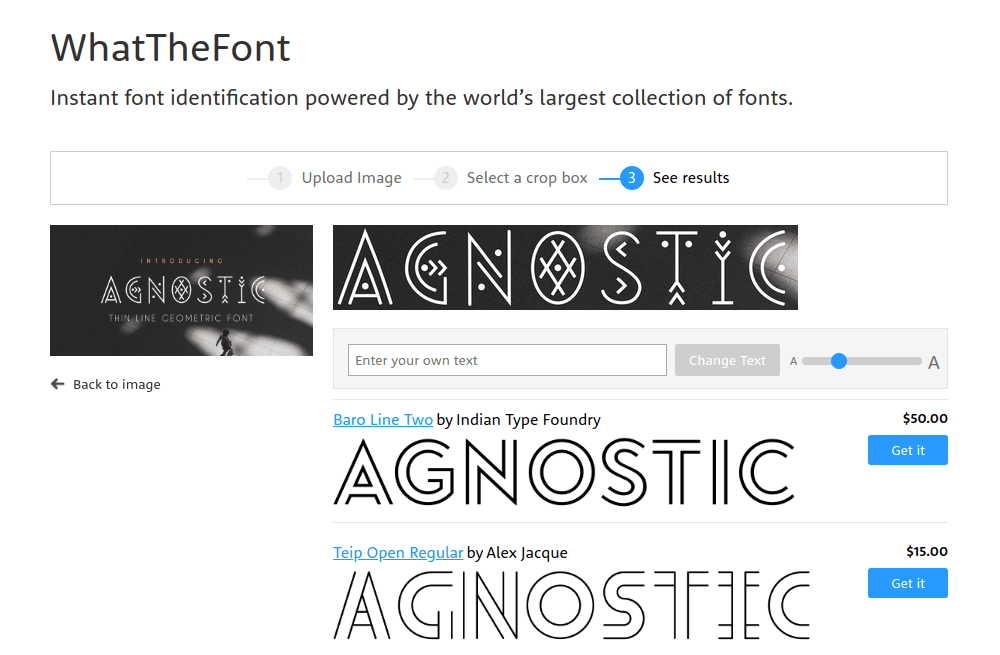 Font Identifier
Font Identifier has amazing AI-based recognition algorithms. Upload your image or enter its URL, and the service will identify your typography in sheer seconds!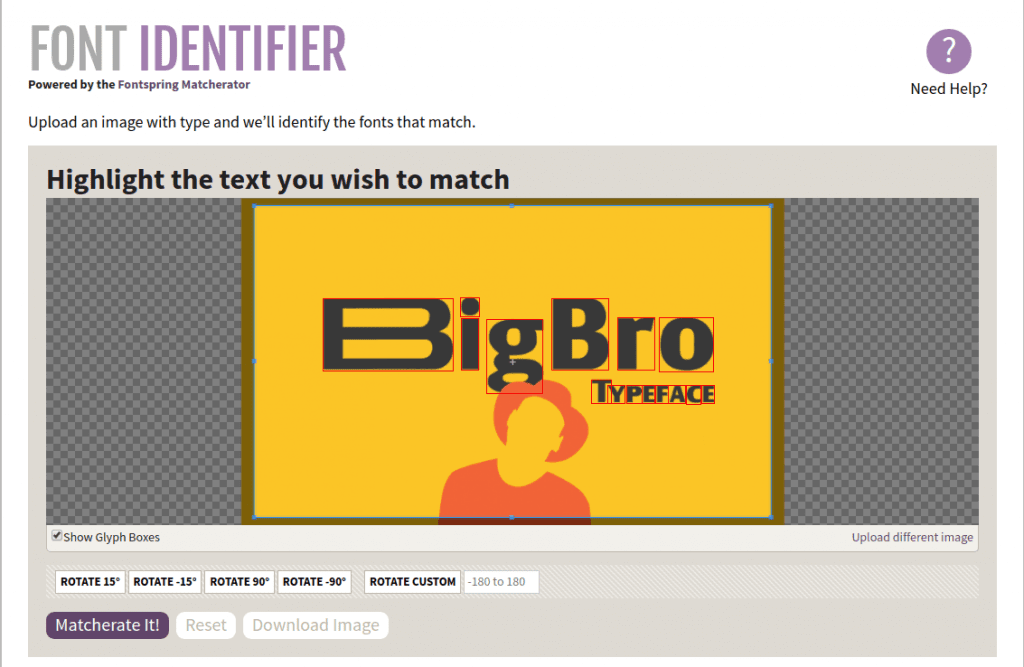 WhatFontIs
WhatFontls has a huge library with more than 600,000 typefaces. Upload your image and find your typography among 60 or so options offered by the service. Plus, the platform will give you a list of websites where you can buy your typeface.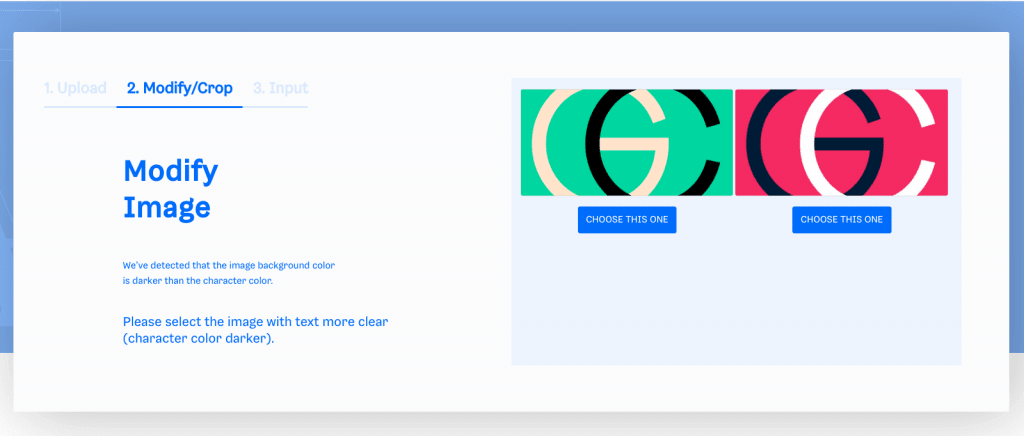 Font Matcherator
This platform boasts a powerful search engine that does an in-depth visual analysis of your uploaded image to deliver accurate results.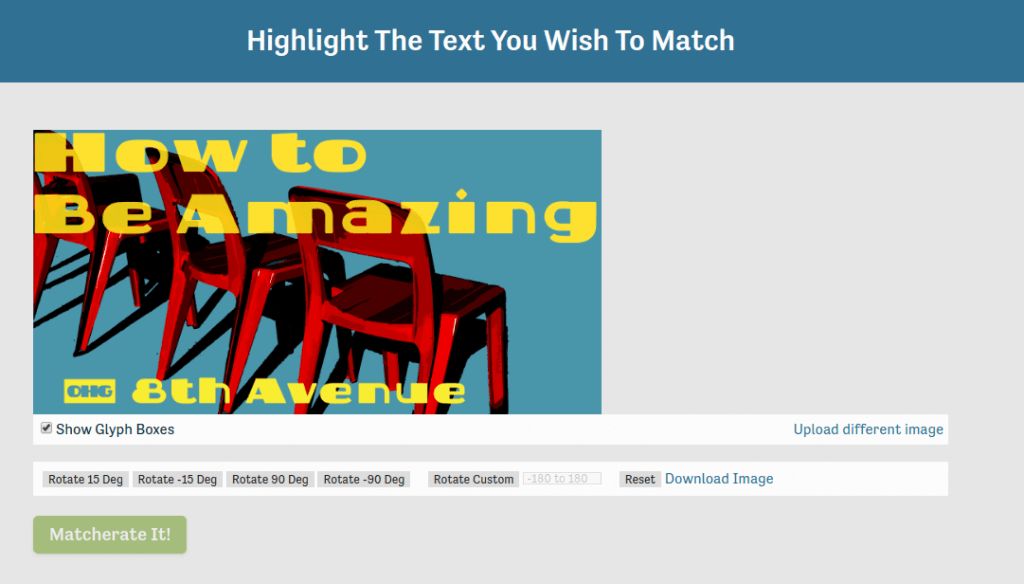 How do I create a font myself?
By using font generators, you can design your own typography solution and customize it as you like.
Igfonts
Want to personalize your Instagram bio? Go to Igfonts, enter your text, and choose from an endless number of typography options. Your followers are sure to appreciate your efforts!
CoolTextFonts
This service offer more than 100,000 fancy Unicode characters, including Cyrillic and Latin alphabets, digits, symbols, etc.

CoolFonts
Enter your text, and the service will provide you with dozens of ready-to-use typefaces. Pick the one you like most and customize its size, color, and visual effects (shadows, gradients, etc.) for a unique result!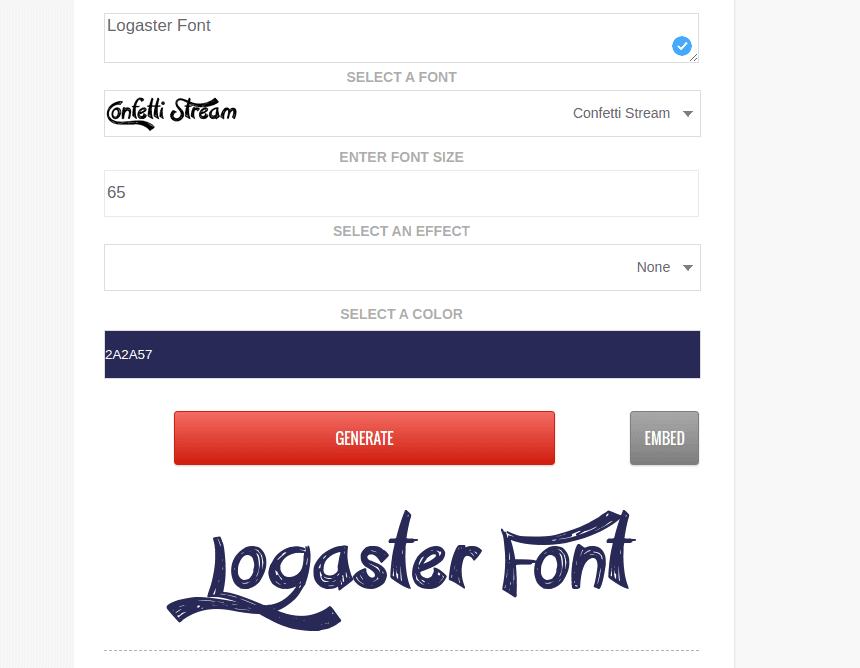 Where do I find fonts for commercial use?
Check out these popular platforms where you can find both free and premium typefaces and look for so-much-needed inspiration!
MyFonts
A vast collection of fonts (more than 130,000) and optimized search feature make this website second-to-none.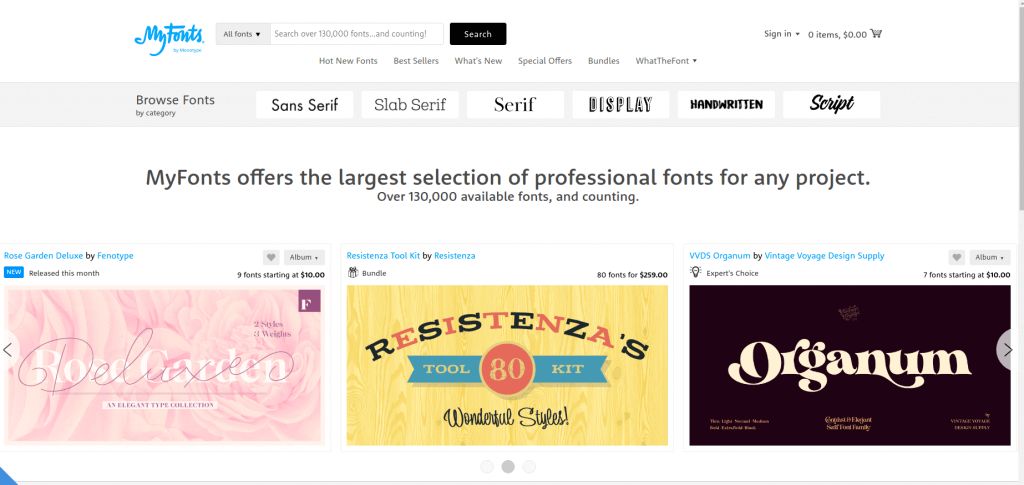 Fonts Google
This platform offers as many as 977 popular font families. Benefit from a user-friendly search feature to sort typefaces by category, language, trend, and other parameters.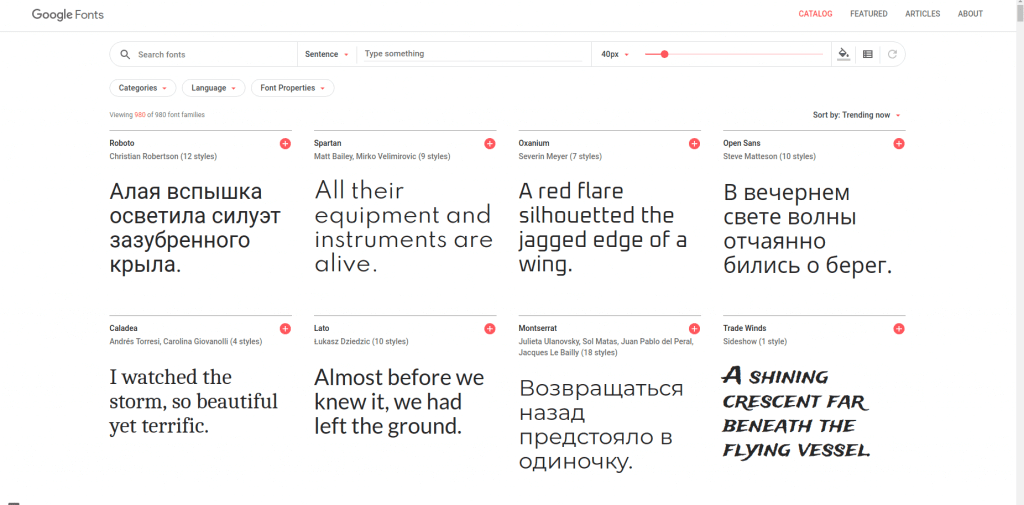 Fontbundles
Hand-picked typography solutions from top graphic designers. Every week, Fontbundles offers one font for free download.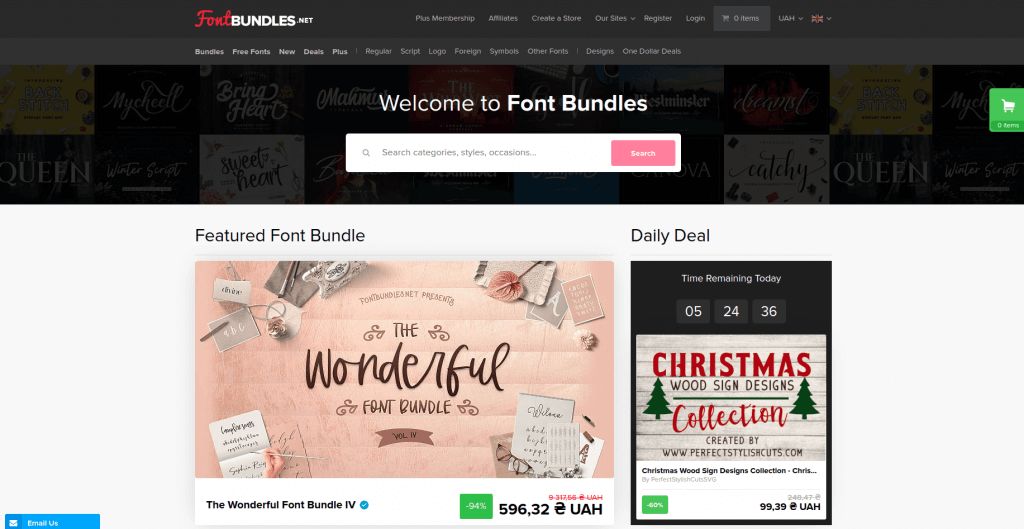 Creative Fabrica
More than 23,000 typefaces and endless library of graphic elements. Thanks to the convenient search by category and name, you can find what you're looking for in no time.
Pixelsurplus
Pixelsurplus has a huge collection of free typography options. The only downside is that the platform has no search by category.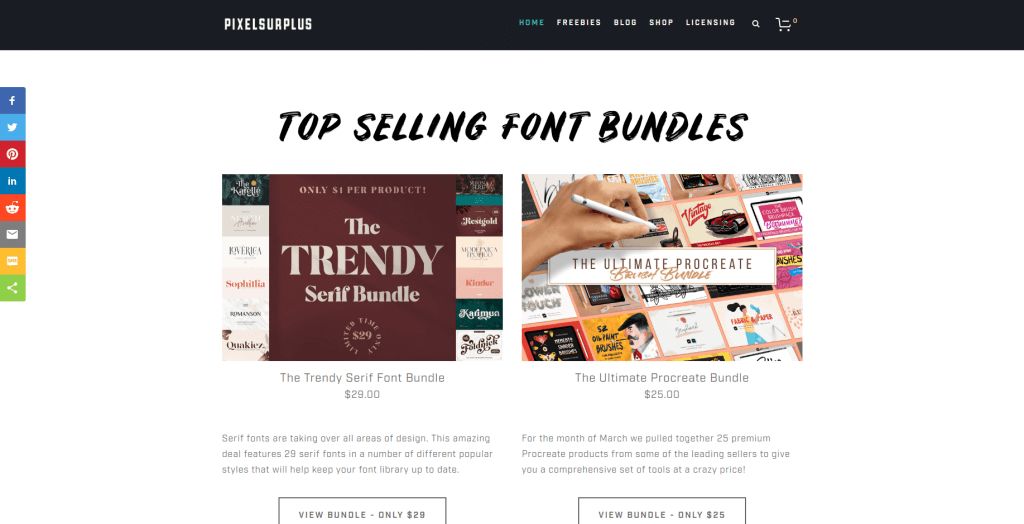 Behance
A friendly online community that allows designers to share their works with the world. It's the right place to visit when you're having a creative block. Behance is a true treasure chest full of graphic art pieces!