Like any other career, staying productive as a graphic designer is very challenging, especially when you have to deal with many hassles that are almost out of your control. To boost your productivity, you must overcome a slew of productivity hurdles daily, like frequent distractions and boredom resulting from repetitive tasks. Fortunately, most of the challenges facing your productivity have solutions, and you don't need to procrastinate.
What causes designers' productivity issues?
When your whole life depends entirely on your ability to churn out creative designs, you will have to stay productive at all times. There are several factors that often lead to productivity hassles. No matter how creative you can be, you will be severely bogged down by roadblocks and other external circumstances. This usually includes a high volume of tasks, uncertain customers' requirements and high competition in the niche.
Getting overwhelmed by demands and requests
As a graphic designer, you will have many creative ideas but simply lack time to work on them. This is a fact of life. Most graphic designers are overwhelmed by demands and requests made by their customers. If you are a great graphic designer, more customers will often reach out to you from time to time. Over time, jobs will pile upon one another.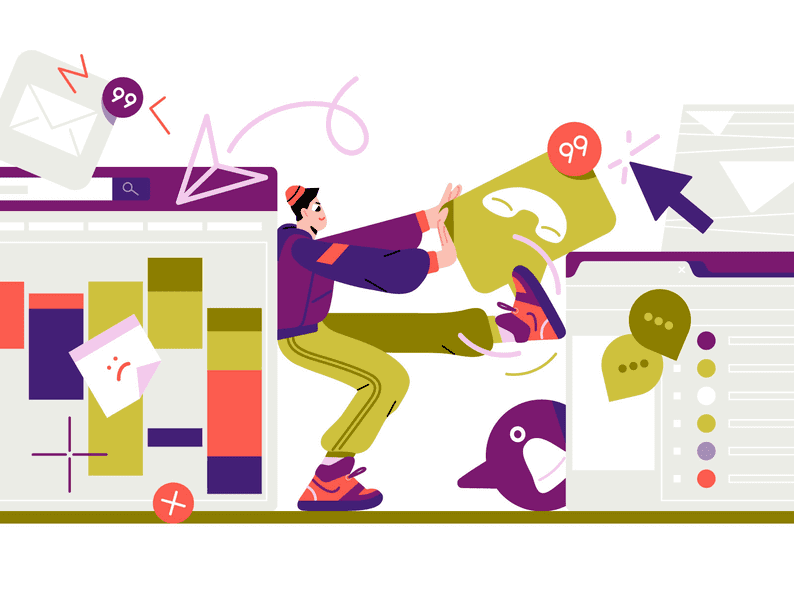 Whenever you are drowned in a great to-do list of jobs, you will not get enough time to polish your designs and make them outstanding as you wish. Getting overwhelmed by demands and requests is a major problem that faces most graphic designers.
Scope creep or changing requirements
Scope creep happens when customers do not really understand what they are asking for. Maybe the customers lack the initial details, or they have different opinions on how the work they have assigned you should be done. Weak communication and tastes and preferences may also result in scope creep.
For instance, a customer may simply ask for a logo and then expect a full brand identity. It's always a big challenge when your customers constantly ask for new changes and revisions on the work done.
Lack of time to incubate
With the increasing competition in the graphic design field, the lack of time to incubate is a major cause of productivity issues. What makes productivity a big challenge is that you will lack time to think about your creative ideas and how you can implement them better. Having time to think about creative ideas until you make the necessary mental connections will lead to a great breakthrough.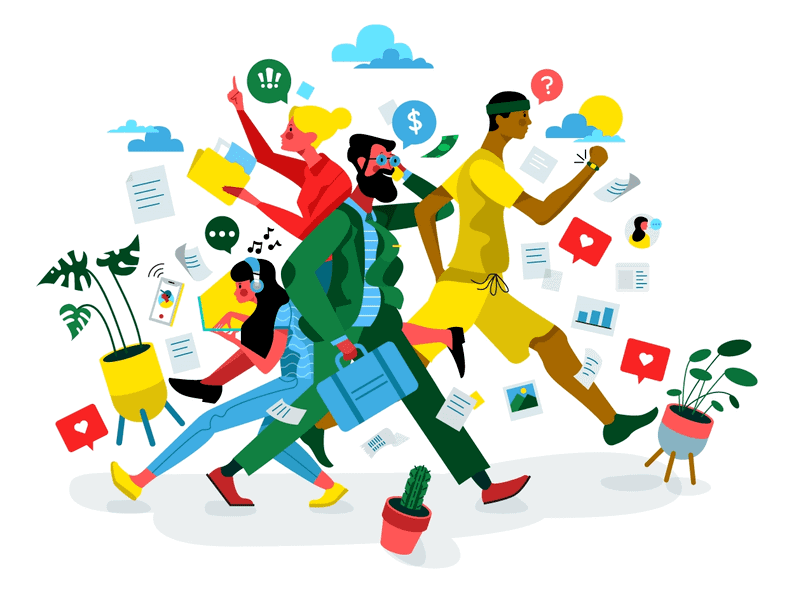 You will approach your work from a production mindset when you lack time. This is more of producing more stuff at a time and then picking another job without necessarily thinking about what you are doing. Ensure that you plan to regain your sense of creative flow, allowing you to take the next jobs with greater positivity.
The main KPIs you need to monitor as a graphic designer
There is no surefire way to the best key performance indicators for graphic designers. At some point, the profit will be too high, and sometimes it will be relatively low, but the client satisfaction is great.
Some main KPIs you can use to monitor your performance as a graphic designer include revenue, client satisfaction, new clients, profit, turnaround time, quality and productivity. You can also measure your performance through error, efficiency, feedback and revision rate.
Each of them is equally important. For instance, you should never underestimate losing customers, even when receiving positive feedback about your products and services. Maybe, the income for your customers has gone too low, or the cost of living has gone high, making them rethink their spending habits.
Tips for increasing graphic designers' productivity
A company's productivity loss can be a big issue for graphic designers. It's a big issue that is facing a lot of them. In fact, very few of them meet their set design targets in terms of quality and quantity. Lots of them are consistently struggling with their challenges and hoping for the best. Below are tips for increasing graphic designers' productivity.
Separate your goals into small steps
As a graphic designer, you need to set realistic goals. One of the best ways of setting realistic goals is by separating your goals into small steps. It's easier to perform a small task than to deal with a huge task that will take a lot of time and still not be done effectively. Take time, separate your goals, and set targets by when you should achieve them.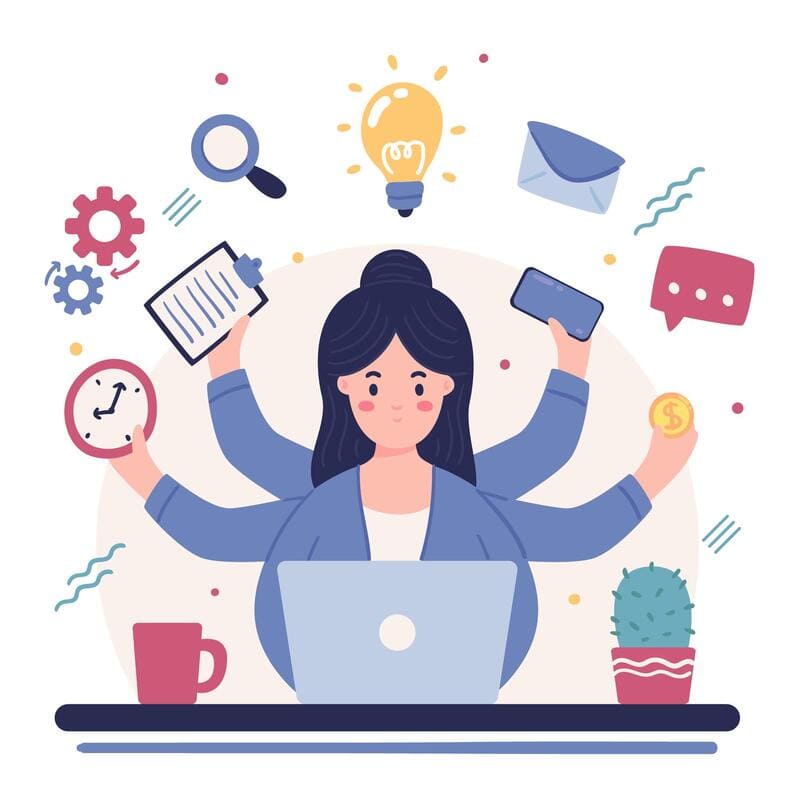 Track your time
To increase your productivity as a graphic designer, you need to master how to track your time. Spending considerable time on YouTube or any other social media platform watching videos or playing online games is normal. All these activities are essential for your creativity. But minimize and direct more effort on the productive activities related to graphic design.
Make daily lists
It's easier to prioritize your tasks when you make daily lists. Ensure that you create a daily list of the tasks you will handle, with the most important tasks at the top of the list. This will give you a sense of urgency and ensure you hit the deadline without fail. It's even possible to make multiple lists for a single project. Stick to the time set for each task as you already know your priorities.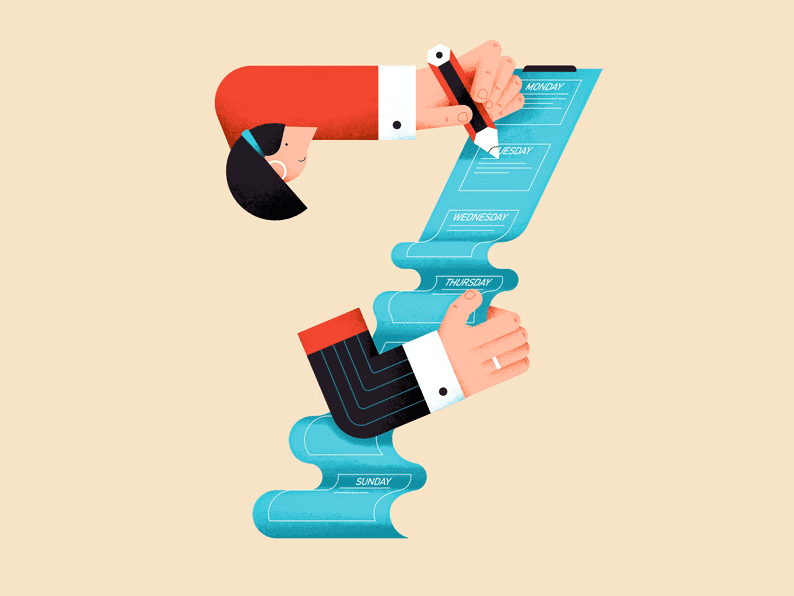 Take care of your device
To improve your productivity, you need to optimize your device and ensure it's working correctly. The computer you are using for the graphic design needs to be protected from viruses by antivirus programs. Clear cache and temporary files to ensure enough storage to store your files. If you are using a Mac computer, some quick tips to clean up your Mac include regularly cleaning your computer and uninstalling unnecessary apps. This will boost your device performance, and you will see a major difference while working on it.
Prevent burnouts
There are several factors that can easily lead to burnout. If you are working for too long and not taking your challenges positively, this will often lead to burnout. You need to balance work hours and hours for your personal life. Take regular breaks. This will help you re-energize and hence, increase your productivity.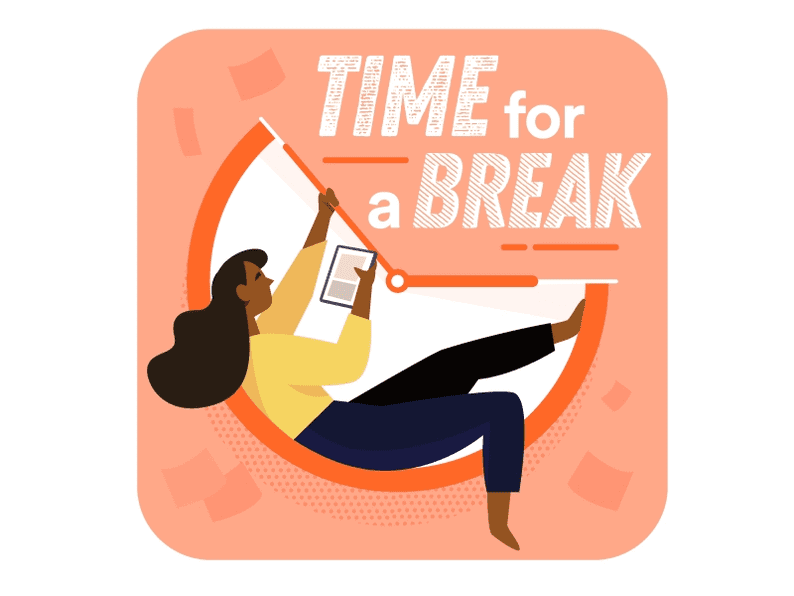 Be inspired
It's very hard to improve your productivity without inspiration. Inspiration gives you hope that things will get better when everything seems not to be working. Working in isolation will result in boredom, and you will fail multiple times. You can watch videos on YouTube about the great trends in design or get inspiration from a mentor.
Write down your ideas
Ideas come and go sometimes. Whatever you think is better for tomorrow's market may just vanish within a few days, and you will get a new perception of how things should be done. This happens mostly to graphic designers. Write down your ideas and see how you can implement and improve on them. It will increase your productivity. Also think about sharing your professional knowledge via social media or even start your own blog within the designers community.
Learn to delegate
Because you are receiving many customers, it doesn't mean you are the best graphic designer. Others are better than you and have nothing to work on. Learn to delegate tasks to other graphic designers who are connected to you. In the end, it will improve the overall productivity of your business.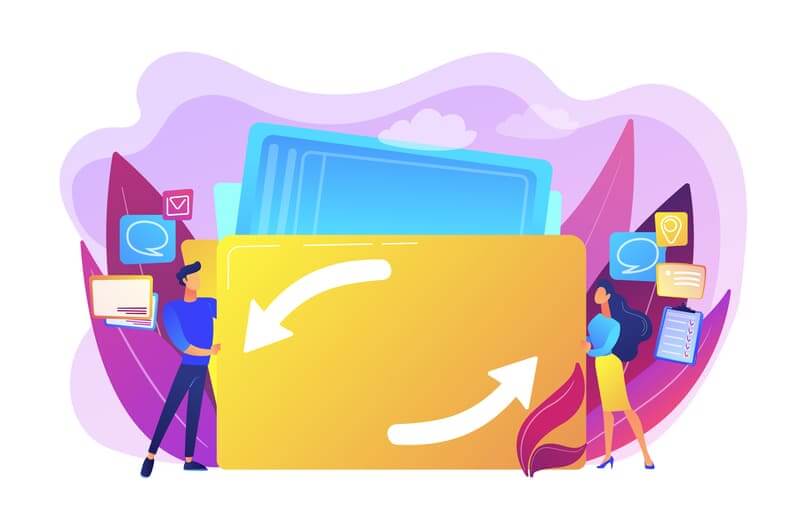 Create and use shortcuts
There are lots of shortcuts to design that you can use to create the same object without affecting the quality of the design. Using shortcuts instead of following all the steps reduces the time you spend on a particular task. And this improves the overall productivity of the business.
Make it easier with software
With the open graphic field, you need several tools to perform your tasks effectively. You will need Adobe Illustrator for designing logos, icons and infographics. Affinity Designer is another great tool for novice graphic designers with a great user interface. Procreate has a vast array of fonts, templates and customizable brushes for your design. You can also use Adobe Photoshop for editing purposes. To improve on the filtering of your designs, you can use Affinity Photo to create stunning effects.
Conclusion
Boosting a graphic designer's productivity takes time and involves several processes dependent on each other. Ensure that you understand the factors that can hamper your productivity. The tips discussed above will help you improve your productivity as a graphic designer.