Can you imagine an online haircut, photo session, or visit to a restaurant? In 2020, this became a reality that helped hundreds of entrepreneurs survive the crisis. Today any type of business that wants to stay profitable and easily adapt to unstable conditions needs an online platform. In the article, we will tell you how to get your business online in detail.
3 Reasons for Your Business Online Presence
In 2020, due to the pandemic and the global crisis, consumer habits have changed dramatically. Due to the lockdown of many offline businesses and self-isolation, even the most conservative people had to buy goods and services via the Internet. This is evidenced by the given statistics:
From January to June 2020, the number of retail trade website visits increased unprecedentedly – from 16.07 billion to almost 22 billion per month: in the previous years, there were no such indicators even during holiday periods.
The data from the British retailer Waitrose shows that today 77% of consumers at least partially buy products online, compared to 61% last year.
According to Adobe's marketing research, the growth of online purchases has not slowed much as quarantine restrictions have eased. Thus, 54% of consumers claimed that they will continue shopping online "in the foreseeable future".
The companies that were able to quickly adjust to the new model of customer behavior and improve their experience were the most successful. This was especially true for micro and small businesses that are particularly sensitive to any market fluctuations. Let us highlight three main reasons to go online:
To keep the profit. Can't sell in an offline store? Keep the profit by offering your customers online shopping as an alternative.
To strengthen the emotional connection. In tough times, a flexible business that can meet people's need for comfort, stability, and security wins. Taking care of customers will affect their future attitude towards the brand.
To expand your target audience. An online business allows you to interact with the world and keep in touch with your target audience without letting them forget about you.
What You Need to Go Online: Key Tools
The main concerns of entrepreneurs who have never worked online are how long the transition will take and what they will need. Let us explain everything step by step.
How Long It Will Take
You can start selling on the Internet within two weeks. Of course, the timing depends on the business specifics but a general recommendation sounds like that: start with a minimum viable online platform and improve it as you proceed. This will help you not to lose valuable time and communication with your clients.
What Tools You Will Need
We'll tell you what you can't do without at the first stage, and how to improve your online model.
A website or an online store
Of course, you can sell on external marketplaces (Amazon, Etsy, etc.), but your own site is an opportunity to play by your own rules, show personality, and promote yourself on the Internet. To create a website, you need to take a few simple steps.
You can also read: "How to Create and Set Up a Landing Page".
1. Choose the Development Method
You have two options: hire a web-designer or create a website from scratch on your own. The latter can be used even by beginners – just choose an online website builder to create a website using ready-made templates. These can be such popular platforms as WordPress, Wix, Tilda, or Shopify (the latter is suitable for online stores only).
2. Register a Domain Name
It must be unique and be the same as the company name. Please note that most popular names are already busy – this particularly applies to the most popular international domain .com. In this case, try another extension such as .net, .info or a regional domain (.uk for the UK, .us for the US, etc.).
3. Create Website Content
Remember that the platform must be user-friendly first. To get started, think about the following:
Product description and prices. Try to describe the features in as much detail as possible, answering all the questions that customers might have.
High-quality photos and/or videos. Spend some time on a photo session: take photos and videos of products in good light, from various angles so that buyers can clearly see them before placing an order. If you provide services, make a video to describe them.
The "About us" section. You shouldn't boast about your achievements, it is better to explain how you can help people.
Payment and delivery terms (you'll find more about this below).
Contact details. These can be any convenient ways of communication: phones, e-mail, links to social media.
Brand identity. Logos, company colors, and fonts will help to know and remember you. To quickly develop a corporate identity, use the ZenBusiness online generator to get dozens of options for logo design, colors, and fonts based on the brand name.
4. Customize SEO
Your task is to make sure that clients find your website in search engines. To do this, consider SEO-optimization: make a list of keywords by which your products are searched for, and include them in the headlines, texts, and the descriptions for photos.
Payment and Delivery Management
To start selling online, you must be able to accept payments from customers and send goods to them. Here are some things to consider:
provide several online payment methods for the convenience of customers;
think about how you will deliver the goods: by mail, by courier, or by yourself;
specify refunding methods: within what time it is possible to return unsuitable goods and get money back.
Promotion Strategy
With the basic tools described above, you can already get a full start online. The next task is to make your business visible on the Internet and attract as many customers as possible. For this purpose, we recommend using the following channels:
Social media. Focus on one or two platforms that are most suitable for your business: Facebook, Instagram, Twitter, LinkedIn, TikTok, Pinterest. Announce that you are available online, provide a link to the website, publish posts regularly, interact with your target audience, and attract them to your platform.
E-mail. If you have a client base for email marketing, send an email to all your customers and tell them about the online services you deliver.
Blog. One of the ways to communicate with your TA is to keep a blog with useful tips. Are you involved in design? Give advice on apartment repair and decoration. Do you cook food? Share simple recipes. Provide the links to the articles on social media to attract potential clients to the site.
Recommendations. To increase your audience, establish partnerships with entrepreneurs with a similar target audience and advertise each other (for example, you cook tailor-made meals and partners sell tableware).
Analytics. Do not forget to analyze the effectiveness of promotion: which channels attract more people, which tools are the most effective, which strategies the competitors use, how the market trends change.
Be flexible, keep in touch with your target audience, and look for new creative ideas to stir up their interest.
How to Put Different Business Spheres Online
Business adapts to the Internet presence in different ways: selling goods is easy whereas providing some types of services requires ingenuity. Nevertheless, there's always a way: during the quarantine in spring 2020, online haircuts, photo sessions, and even home appliances repair became popular! Let us give you some creative examples.
Cafe/Restaurant/Bar
Here are the traditional and innovative ways to work online:
Accept orders by phone, via social media, or the Internet and deliver them to customers.
Implement the so-called no touch service: customers order online and come to pick it up in person. For example, Starbucks has introduced a new digital format – Starbucks Pickup: your cappuccino can now be ordered through an application and picked up without leaving your car.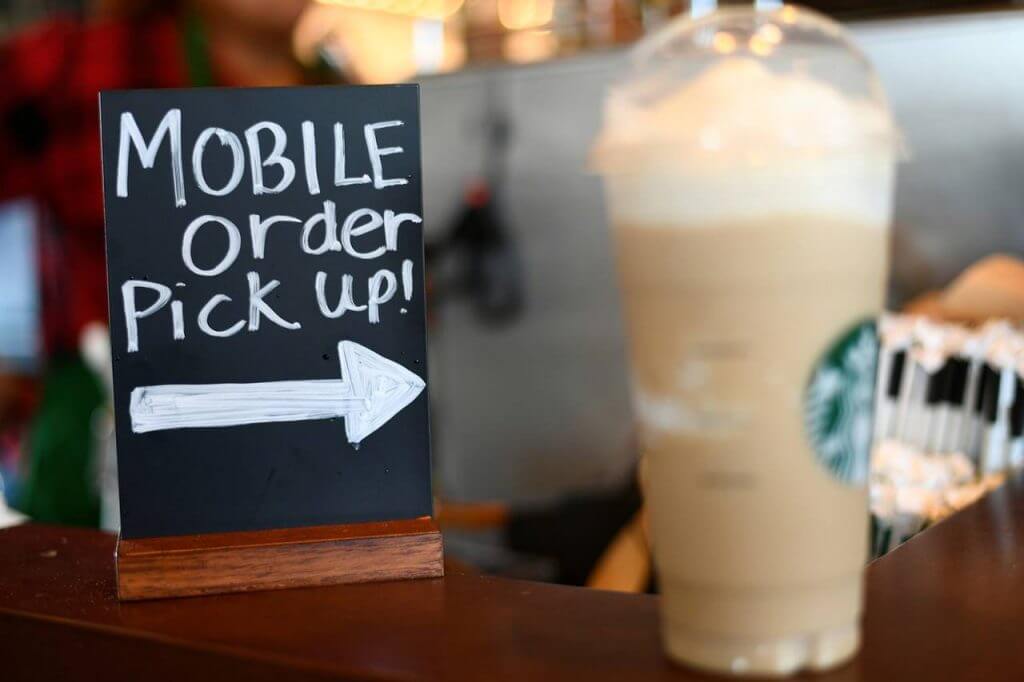 Share the recipes of popular dishes. Thus, Burger King launched the "Quarantine Whopper" campaign in France and told how to cook a branded hamburger (Whopper) at home and encouraged people to share the results on social media. This way strengthens the emotional connection with the brand.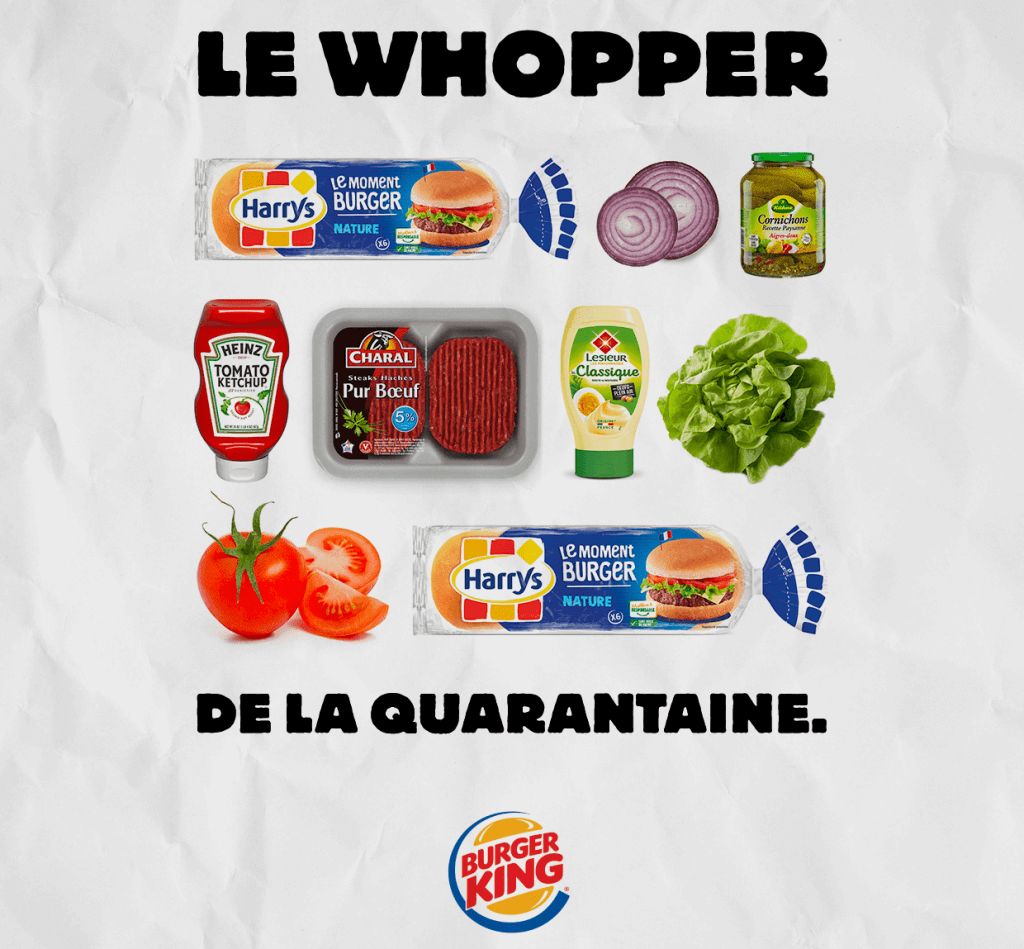 Arrange online dinners. Set the time, offer to "book" online tables, deliver meals to people, and organize a collective dinner at Zoom: you can talk and ask questions about food and business, and customers.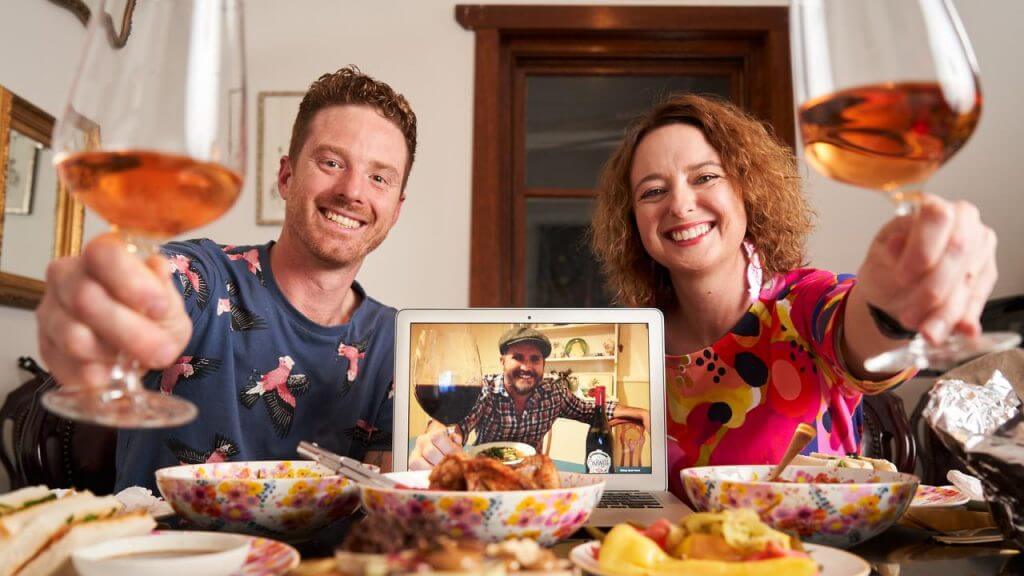 Language Training
Teaching can be done online, taking into account the following nuances:
If you conduct private lessons, do this at the online platform. Remember that students should feel as comfortable as they do offline, so take care of the high-quality connection.
If you organize studies in overseas schools, contact your foreign partners and find out how they have adapted to the new conditions. Inform your clients in detail about all the opportunities, such as online courses.
Store
Your task is to make shopping for regular products, clothes, or other goods as convenient as in a physical store.:
Create a website with easy navigation, product categories, and high-quality photos.
Advertise products on social media: it can be targeted advertising, live broadcasts, useful posts, YouTube videos, and much more.
Take care of on-time delivery and loyal refund policy.
Travel Agency
Although the travel industry was in the most sticky situation during the crisis, this is no reason to give up and avoid communication with clients. Here's what you can do:
Sell tours to the places people are allowed to go, providing detailed information about safety and other nuances of the trip.
Promote domestic tourism: tell about local sights, attractive places, cuisine, and entertainment.
Show that you care about people: regularly inform them about the tourist situation in the world, inspire, publish relevant news, and useful tips.
Conduct online excursions about places that are not yet available for trips. This will allow you both to support your customers and promote your services in the long run.
Conclusions
Going online is a new opportunity to attract clients, expand services, and increase revenue. To stay competitive in a volatile environment, businesses have to be flexible, respond to market changes and the needs of their target audience.