77% of clients visit a restaurant's website before they dine in or order delivery. Does that mean that a website is a must for every restaurant business? Read this article to find that out! Learn how a website can boost your restaurant business and how to create a good-looking online platform with zero design skills.
Restaurant website: Pros and cons
Online presence is crucial to the success of your restaurant business. The statistics say that a staggering 90% of diners search a restaurant online before visiting it. Are social media and third-party aggregators enough for a good online presence or does your restaurant need a website in order to succeed? Let's examine all the pros and cons of creating a website for your restaurant.
Cons
1. Numerous booking options
There is a bunch of online services that allow clients to book a table at and order delivery from your restaurant.
Google My Business. In addition to providing basic information about your restaurant, your Google My Business profile also allows guests to book a table with you. Users can search your business by its name or keywords. Find out how to create a Google My Business account.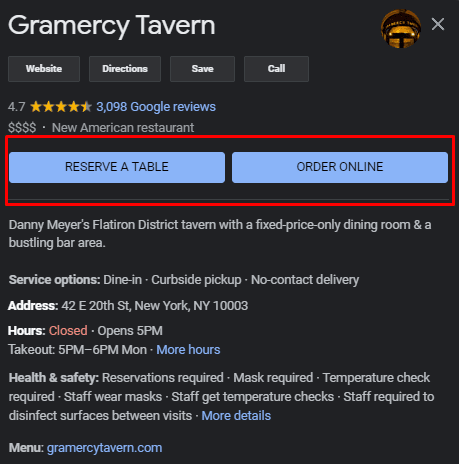 Third-party apps. When searching your business across major aggregators (TripAdvisor, Foursquare, Allset) and delivery services (Uber Eats, Bolt Food), clients can see your restaurant's photos, menu, and contact information. On top of that, they can book a table and place a delivery/takeaway order.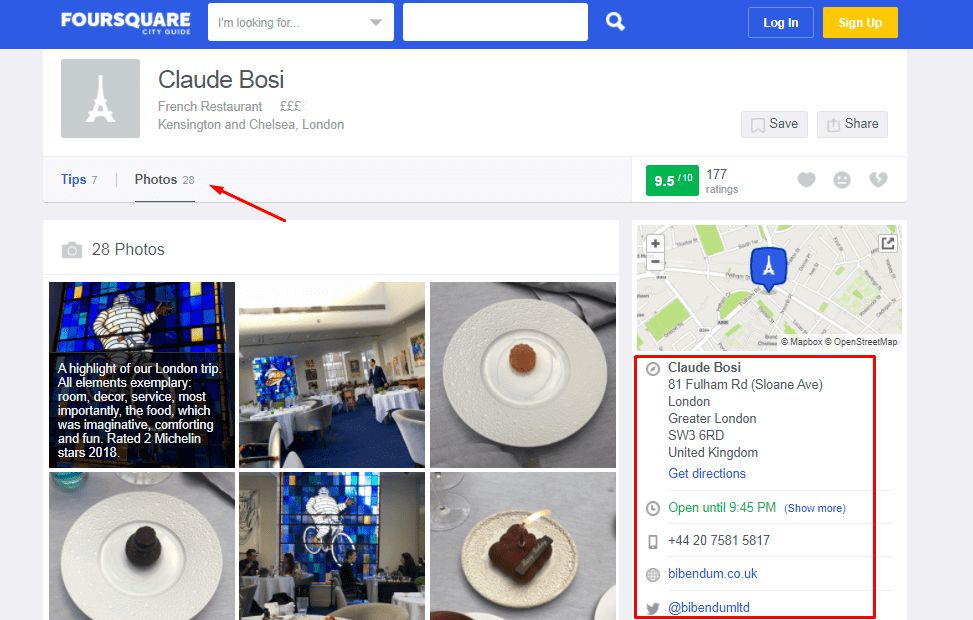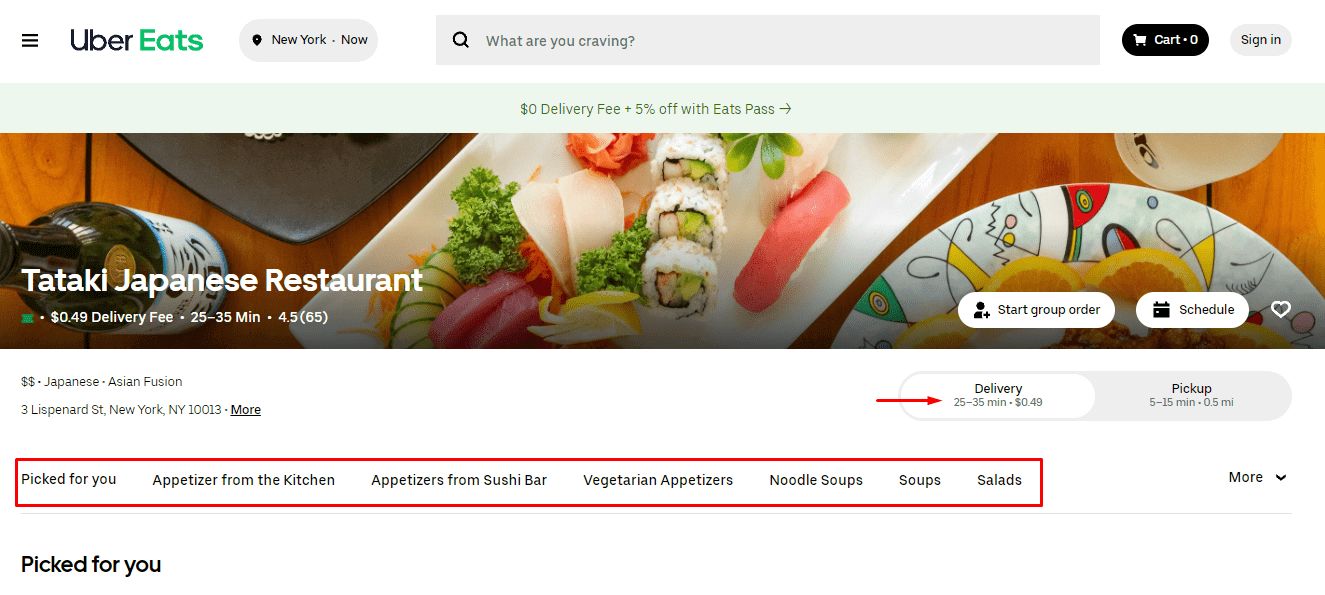 Social media. Facebook, Instagram, Twitter, and other social media platforms are effective tools for sharing the latest updates about your restaurant and building a strong community of loyal clients around your business.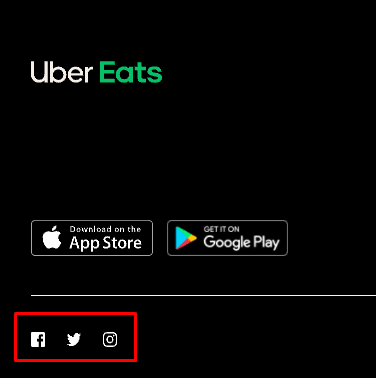 2. Easy promotion
Promoting your restaurant profile across Google My Business, TripAdvisor, and other third-party platforms is very easy. You need to add your business information only once and then update it as needed.
Pros
1. Effective branding
Your own website can tell about your business way more than third-party platforms. By aptly using your restaurant's logo, colors, typography, and tone of voice, you can build a coherent image, trigger the right emotions among your audience, and transcend the ambiance of your place.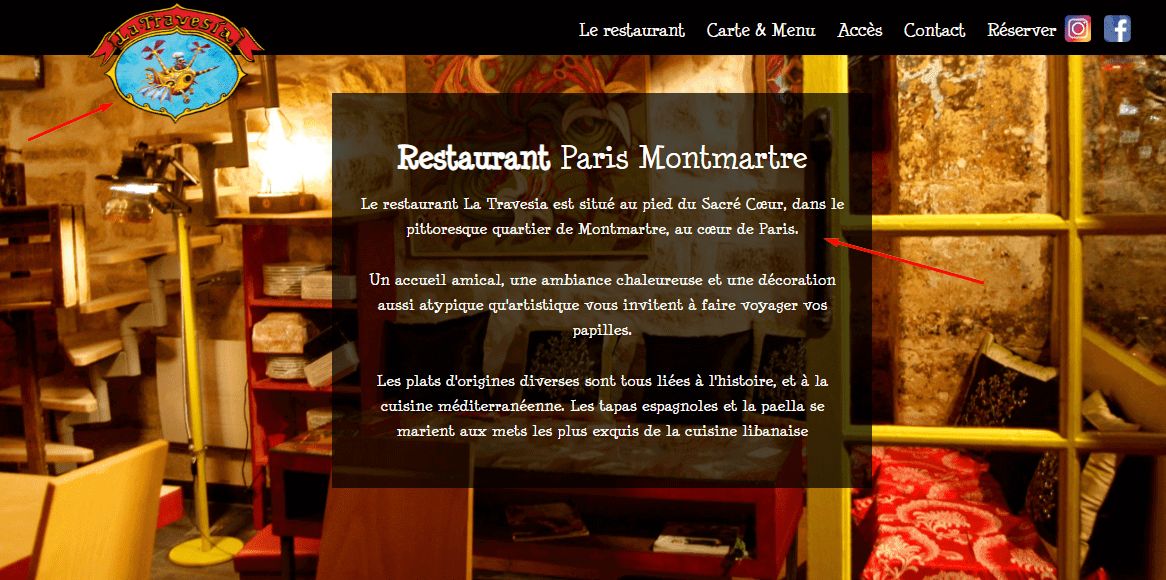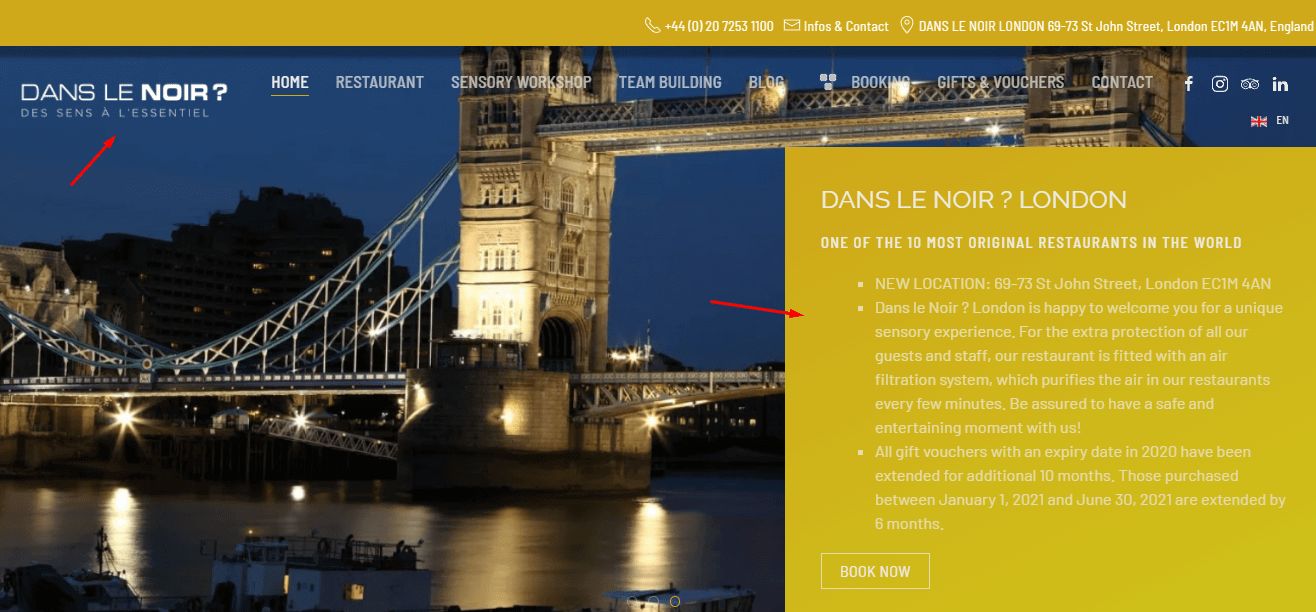 If you're dreaming of a nice brand identity but have zero experience in graphic design, we know how to help you. With the ZenBusiness brand identity constructor, you'll get custom logos, color schemes, and typography solutions designed especially for your business.
2. Full control over content and promotion
While aggregators and social media are convenient to use, they can't be fully relied on. If an aggregator shuts down or your Instagram account is blocked, you'll lose contact with your existing and potential clients. At the same time, your own website gives you full control over your communication with your audience and promotion strategy.
You can write useful and/or entertaining texts that appeal to your audience.
You can add an unlimited number of photos and videos.
You can keep improving your SEO strategy to take your website to the top of search rankings.
You can gather all information about your restaurant in one place, including the menu, promotions, events, and more.
3. Client database
The majority of third-party platforms (except for social media) don't provide you with statistics on users who have visited your page and placed an order. A website, on the contrary, can give you access to detailed analytics on your audience, allowing you to build an information-rich client base, track conversions, choose the right CRM system, and launch target ads.
4. No booking fees
All aggregators and delivery services charge a booking fee. With your own website up and running, you can cross these expenses off your list. Moreover, 70% of consumers prefer to order food and drinks directly from restaurants.
How to create a website for your restaurant step by step
To launch a nice-looking website, you don't need to be an expert in web design. You can handle this task on your own in a few simple steps.
Step 1. Outline the structure of your future website. Prepare the content to fill your website with, such as a logo, fonts, photos, titles, texts, etc.
Step 2. Use website constructors (WordPress, Wix, GoDaddy, etc.) with ready-to-use templates. All you need to do is to pick a template and fill it with your content.
Step 3. Set up SEO for your website to drive traffic directly from Google. Use keywords and add meta tags.
For more insights into how to launch a website, read our other articles:
Here are 3 clever tips for beginning website owners.
Keep in mind that promoting your new website will take several months. The sooner you get started, the faster you'll see the first results.
Drop the ambition of creating an ideal, fully-fledged website in one go. Adding basic information and vital interface features (see the list below) will be enough for a good start. Once your platform is up and running, you can keep improving and polishing it as you go.
Optimize your website for mobile devices. The statistics say it all: 36% of diners are discouraged from ordering food from a restaurant because its website is not adapted for mobile devices.
What information to add onto your site
Your website must encourage potential guests to choose your restaurant over other places. So make sure your website has the following content:
menu with current prices and high-quality photos of food;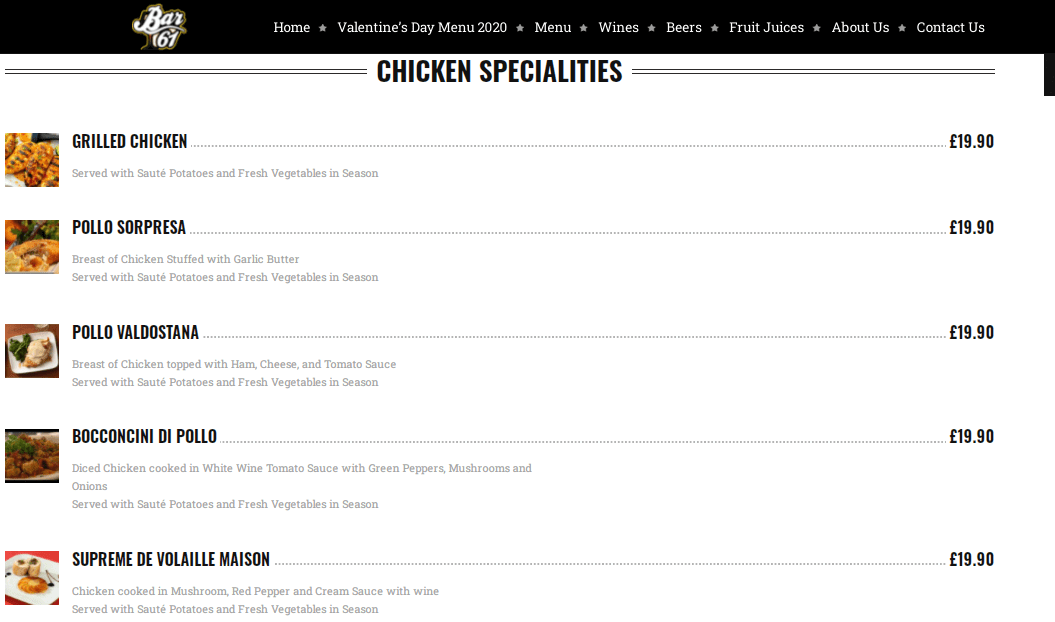 your restaurant's location and map showing how to find you;
button(s) to order delivery and/or book a table;
contact information (phone number, email, social media);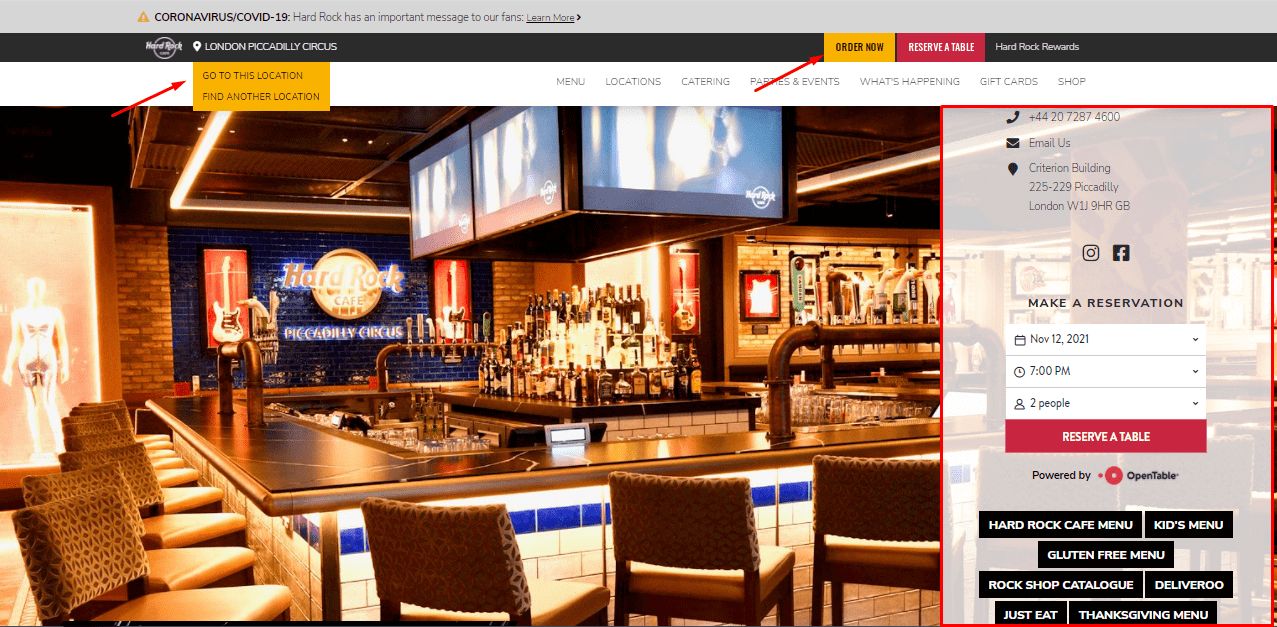 promos and special offers;
About Us page (tell an inspiring story of your business, share your values and goals, outline your unique selling proposition);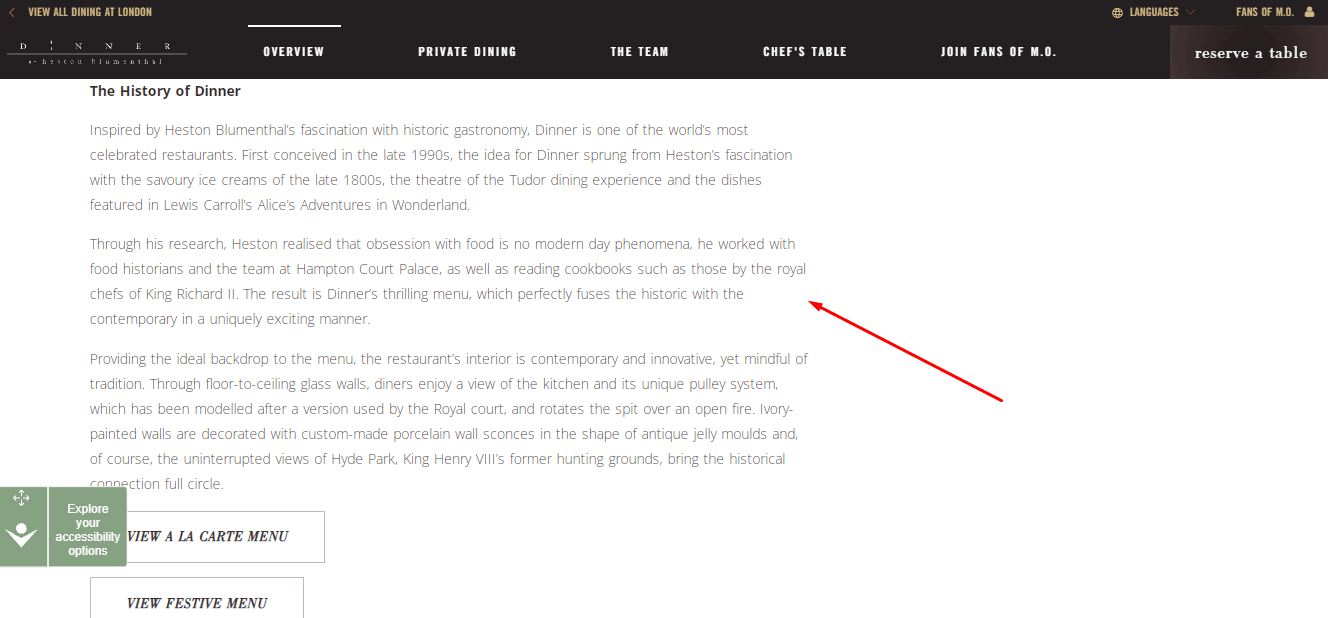 photos of your restaurant's exterior and interior;

links to your social media;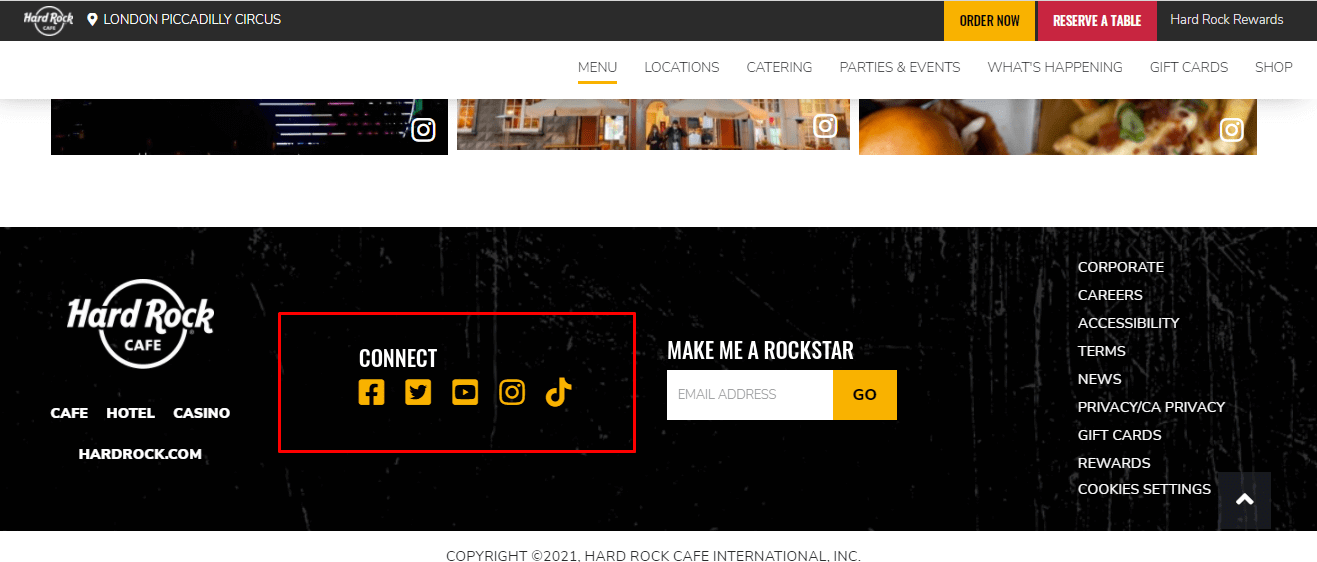 other useful information (working hours, pet-friendly, vegan food, kids' playroom, etc.).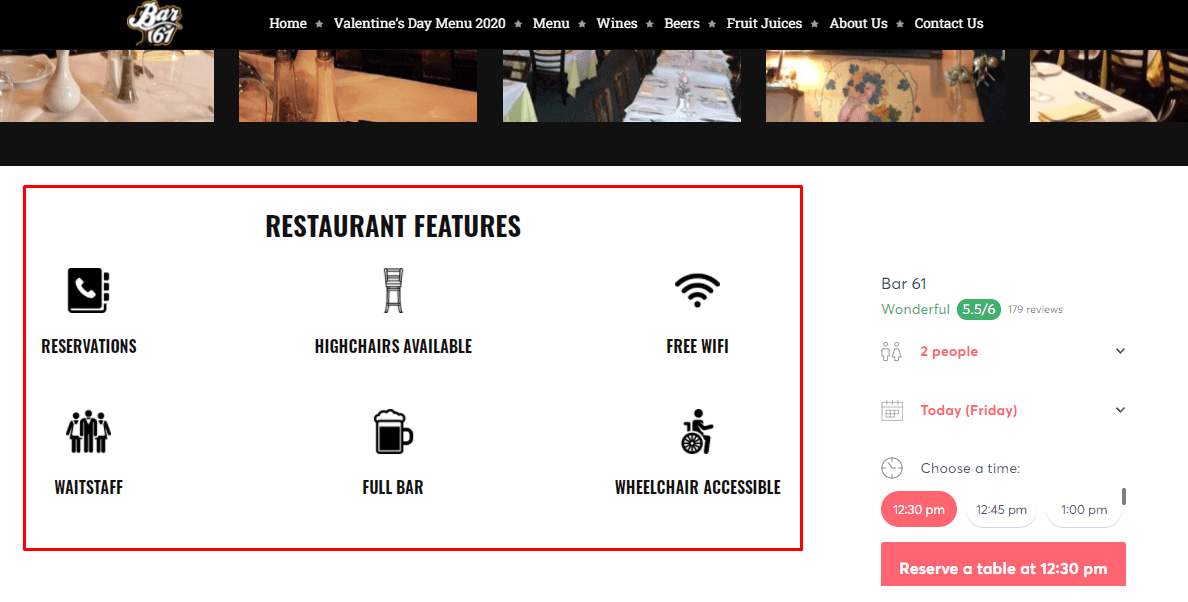 How to track your website's performance
Does your website bring people to your restaurant? How do you know that your platform needs optimizing? To find that out, you need to track your website's analytics. The easiest way to do that is through Google Analytics. This valuable tool offers information about:
your audience's demographics;
keywords that people are using to search your restaurant on Google;
dwell time;
conversion rate;
devices that people are using to access your website.
Here is how you can use the obtained insights to enhance your website.
Optimize your content. When writing texts for your website, use the keywords that your potential clients are using to search you on the web.
Improve your website's usability. Find a smart way to organize your website's structure and visual hierarchy to enable users to find the right information fast and easy.
Target users who have visited your website by launching ads across social media.
Final words
By building a dedicated website for your restaurant, you're getting a new powerful channel to attract diners to your place and boost your revenue. Use your website together with socials and aggregators to reach out to all segments of your target audience. Track your analytics to find out what promotion methods generate the most conversions.