What is the best way for a photographer to display their works? The problem with social media is that they ruin the quality of images by cropping and compressing them. That's why professional photographers need their own website to be able to showcase their portfolio in the best possible light. Read on to find out how to create a stellar photography website and promote it on the web.
Choose the right photography website builder
Let's start this guide with some good news! You don't need computer coding skills to build a website. With advanced website constructors, you can easily create a simple yet visually engaging online platform in no time. Let's take a look at three popular website builders that offer ready-to-use templates and a variety of extra features.
Wix
Create a website from scratch or choose from 500 professional templates. Templates can be arranged by themes: wedding, landscape, food, etc. The tool offers a bunch of visual effects and features, including video background, parallax, animations, etc. Also, users can benefit from mobile optimization, smart SEO tips, and analytics services.
More amazing tools that photographers are sure to find useful include Wix Bookings and Wix Photography. Synchronizing with Google Calendar, Wix Bookings allows your clients to book and pay for a photo shoot in a few simple clicks. With Wix Photography, you can edit your images and protect them with a password.
How much? From $8.5/month.
Format
Format is another versatile tool for building professional photography portfolios. It's your best chance to craft a visually stunning, mobile-friendly website that loads in milliseconds. The service allows you to upload photos directly from Adobe Lightroom and Capture One. On top of that, Format can help you build a stunning shop to sell your masterpieces online.
How much? From $7/month. A free 14-day trial is available.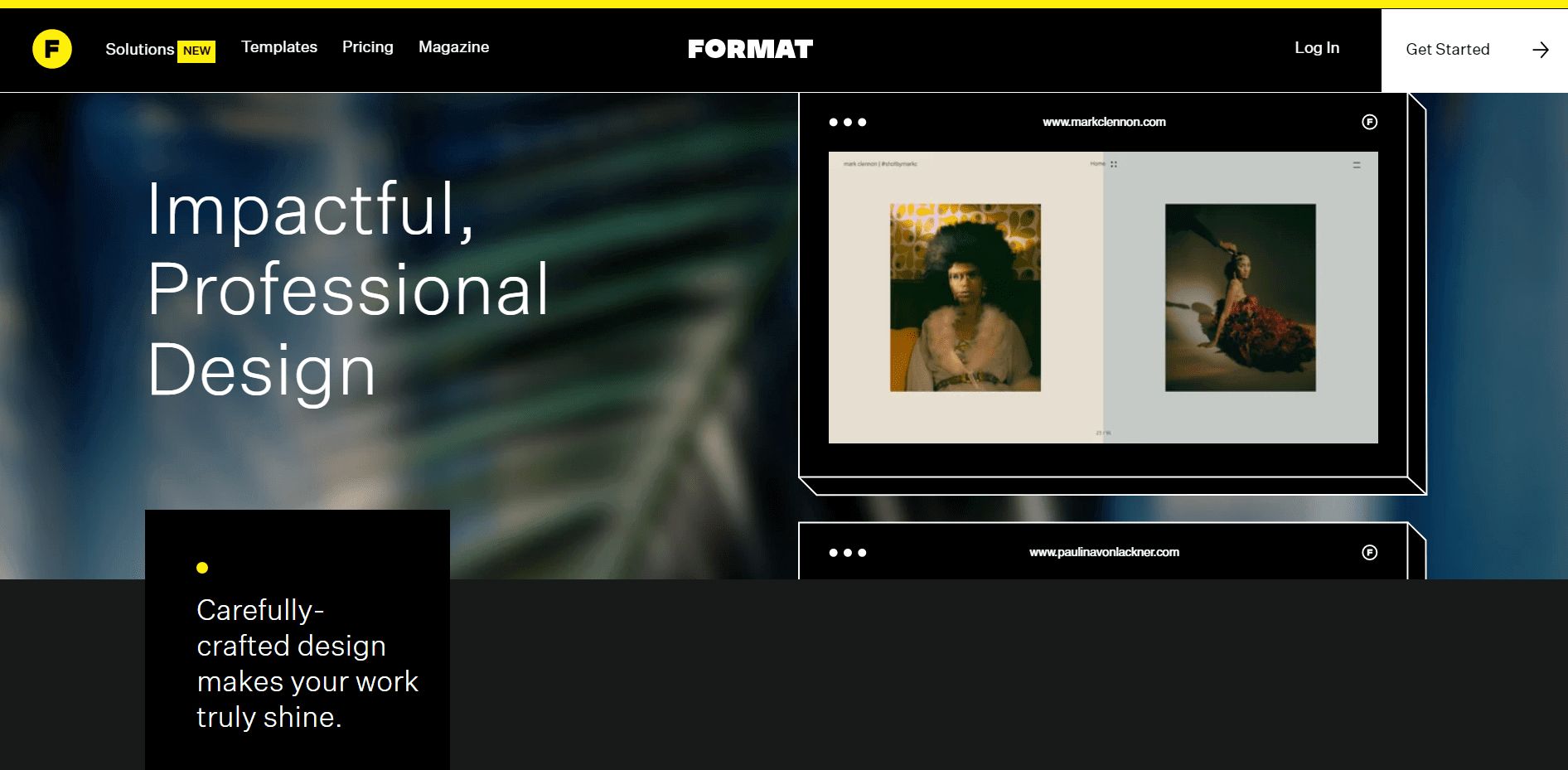 SmugMug
If you're looking to create a spectacular photography website, you can't go wrong with SmugMug. The tool sports an impressive suite of useful features, such as an unlimited online storage, online booking option, password protection for photos, online shop, etc. Plus, SmugMug supports integration with a bunch of professional photo editors and stock photography websites (Picxy, Adobe Lightroom, Photerloo), allowing users to upload images directly from there.
How much? From $7/month. A 14-day free trial is available.
Simple steps to building a nice photography website
A website structure is basically a list of pages that make up your online platform. Your website structure must be simple, straightforward, and easy-to-navigate.
1. Homepage
Homepage is the main page of your website that creates the first impression of your brand. When setting up your homepage, make sure it gives answers to the following questions.
Who are you and what do you do?
Your homepage must give your audience an instant understanding of what business you're engaged in. To make visitors acquainted with your brand, your homepage must have the following elements.
Title and subtitle. Tell your audience about yourself, your photography specialization, experience, and competitive advantages.
Imagery. Pick one or several photos that showcase your skills in the best way.
Logo. A logo is a crucial visual symbol of your business that reflects your brand personality. With the ZenBusiness logo generator, you can craft a brilliant logo with minimum effort!
What content can users find on your site?
Make sure to incorporate an intuitive menu into your website header to let users find the right information fast and easy. If you're aiming for a minimalist design, it might be a good idea to use a hamburger menu. This type of menu looks like a small icon with three horizontal lines. When you point a cursor at the icon, it opens up into a menu.
How can users get in touch with you?
Add links to your social media platforms, as well as your phone number and email. Your potential clients will be able to choose the contact method that suits them best.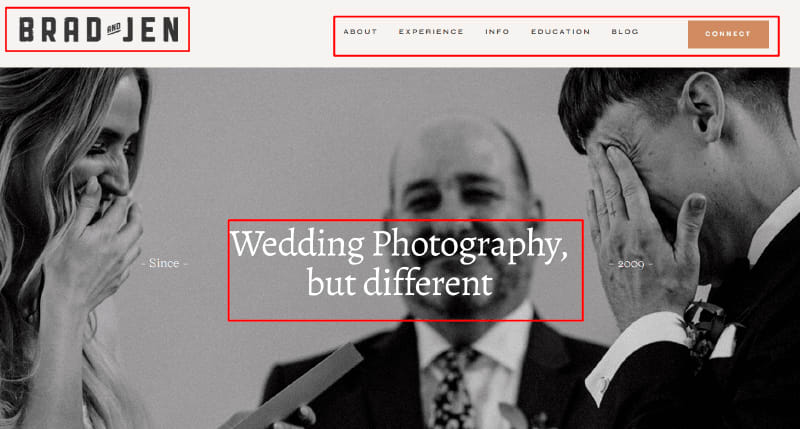 2. Portfolio
Your portfolio is, hands down, the most important thing on your website. Your task is to create a compelling portfolio that will make a good impression on your potential clients and demonstrate your skills and talents.
Your portfolio must have a clear structure. Organize your photos into categories by genre or theme, e.g. Wedding, Portrait, Street, etc.
Don't clutter your portfolio by uploading all photos that you have. Adding 20-30 photos to each category will be enough.
Customize your portfolio. Website builders enable you to select background images and photo grid templates.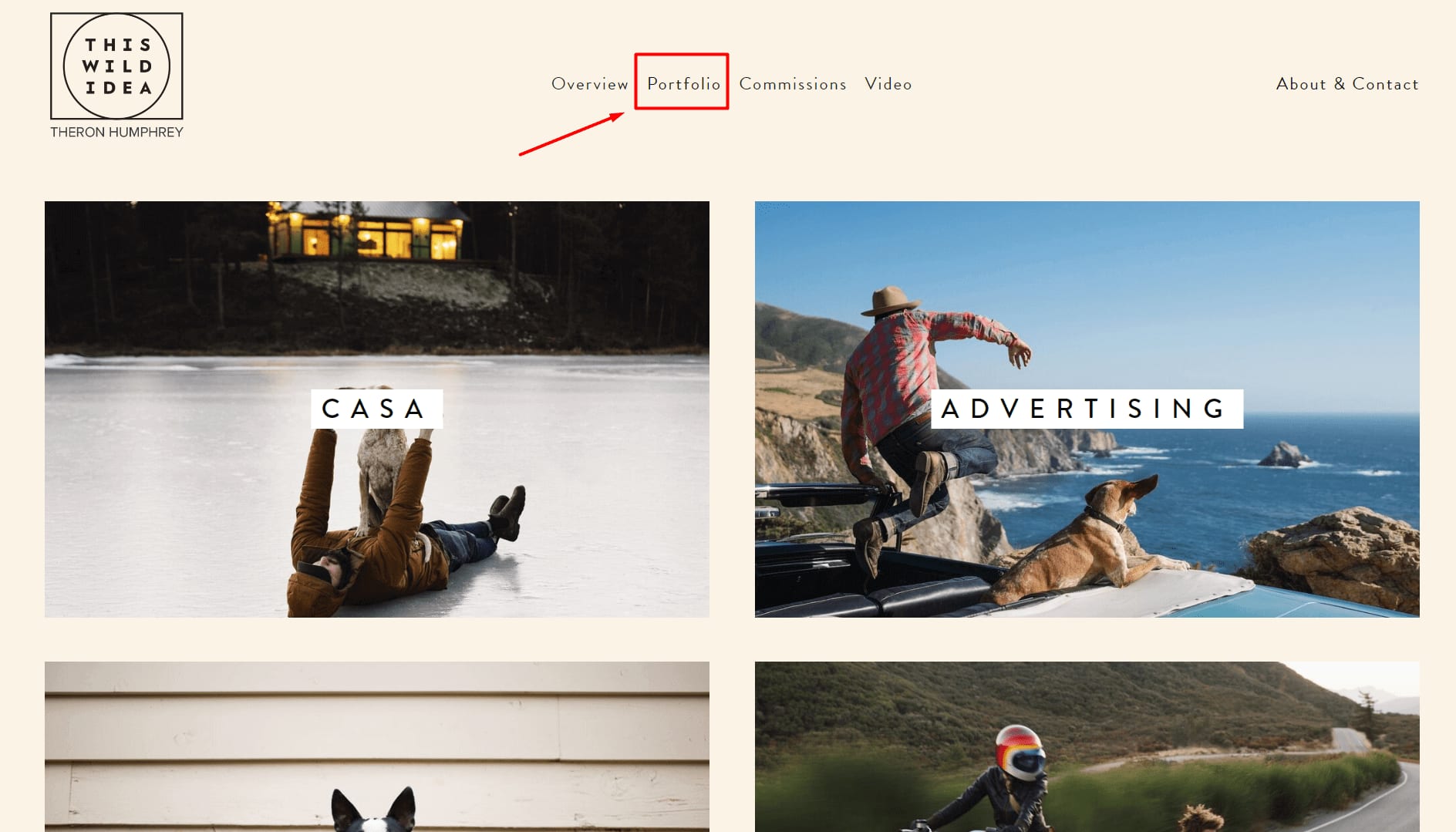 3. About page
Add a photo of yours and write a short text telling your website visitors about you as a person and professional. Avoid listing all your achievements and regalia: they're unlikely to help you bond with your audience. Instead, talk about how you approach your work, what makes you stand out from competition, what photography genres are your favorite, etc.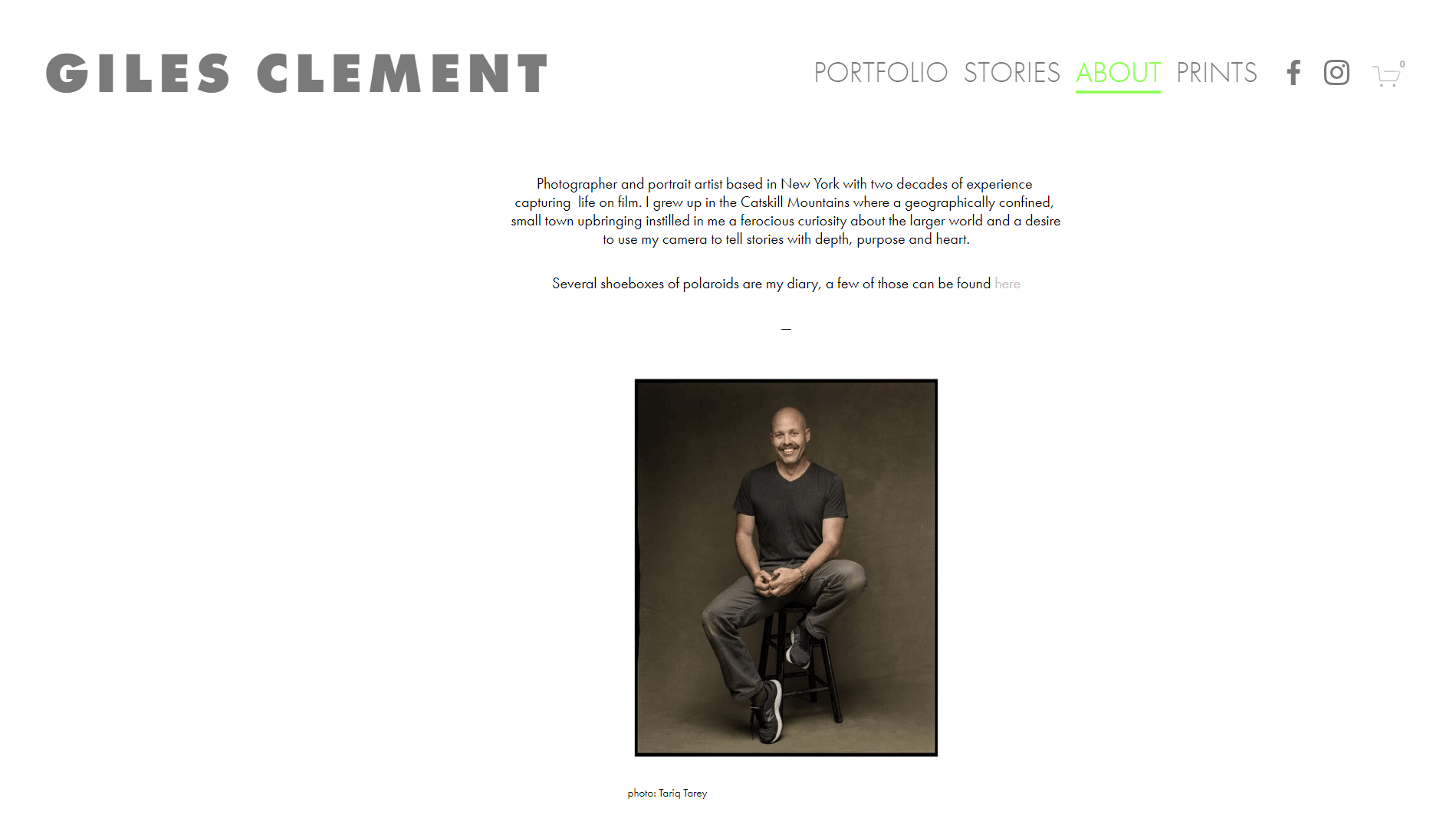 4. Terms
Provide your potential clients with the following information.
How do you charge for a photo shoot?
What is included in the cost (photo shoot duration, number of photos, photo editing services)?
How long does it take to edit photos?
What other related services do you provide? It can be a photo studio rental, makeup and hair styling services, photo book, etc.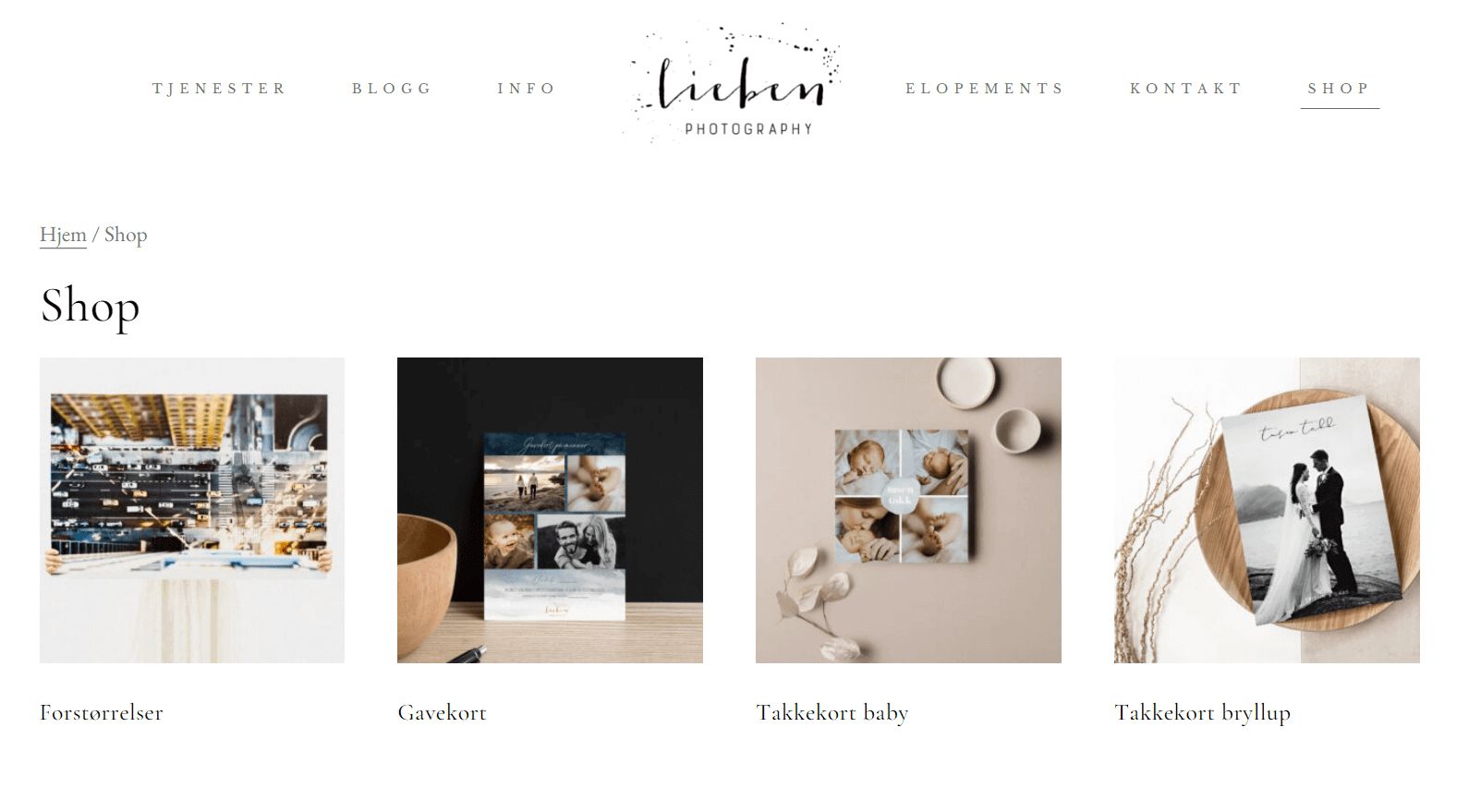 5. Client testimonials
Social proof is a major factor that affects a client's decision to hire a certain photographer. Publish the logos of famous brands that you've worked with. Share the testimonials of happy clients, enhancing them with one or several photos.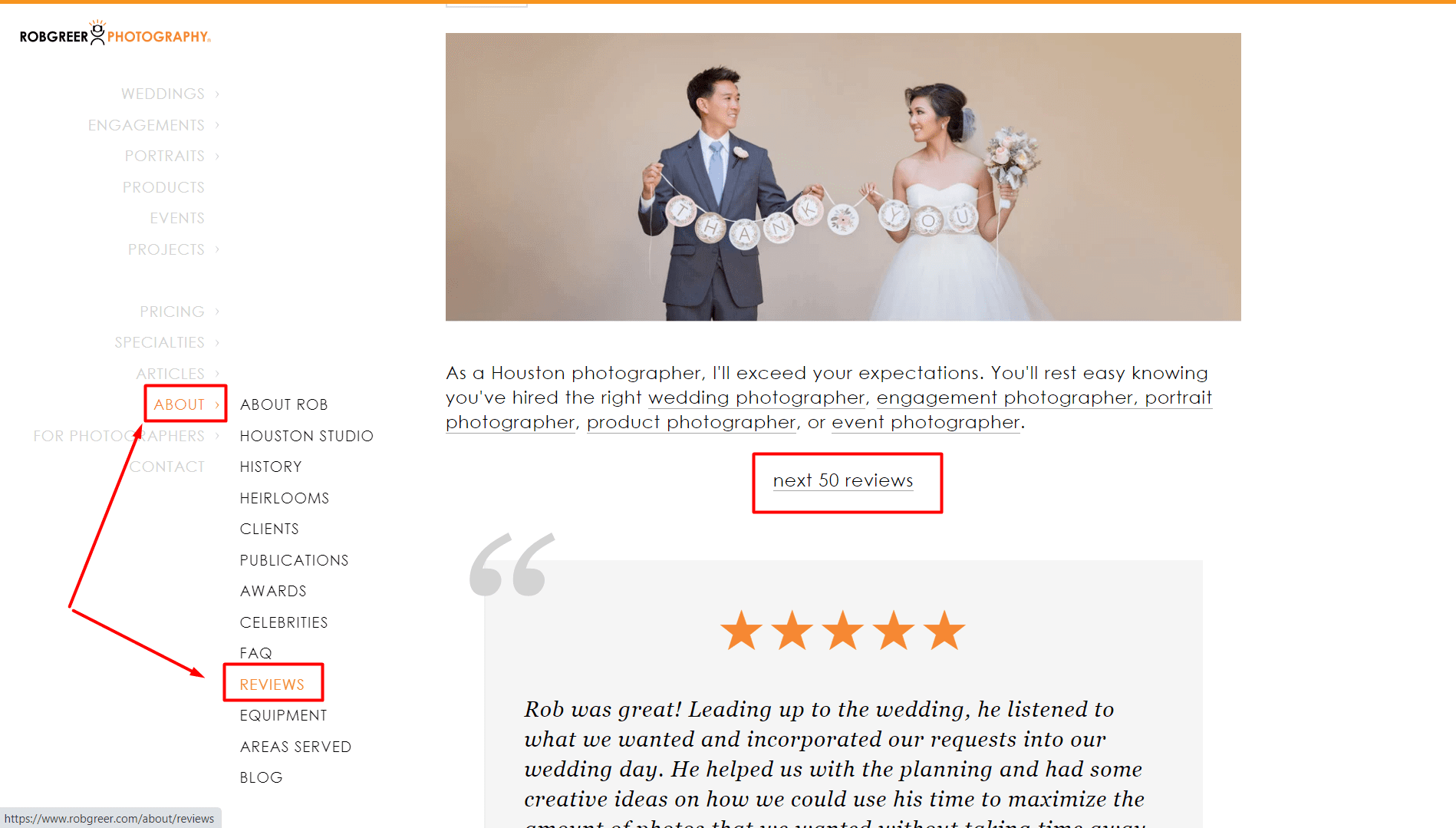 6. Contacts
Adding your contacts to your website header is not enough. You need to create a dedicated page with your working schedule and contact methods. Also, be sure to add the following functionalities:
feedback form;
online booking form;
online payment form.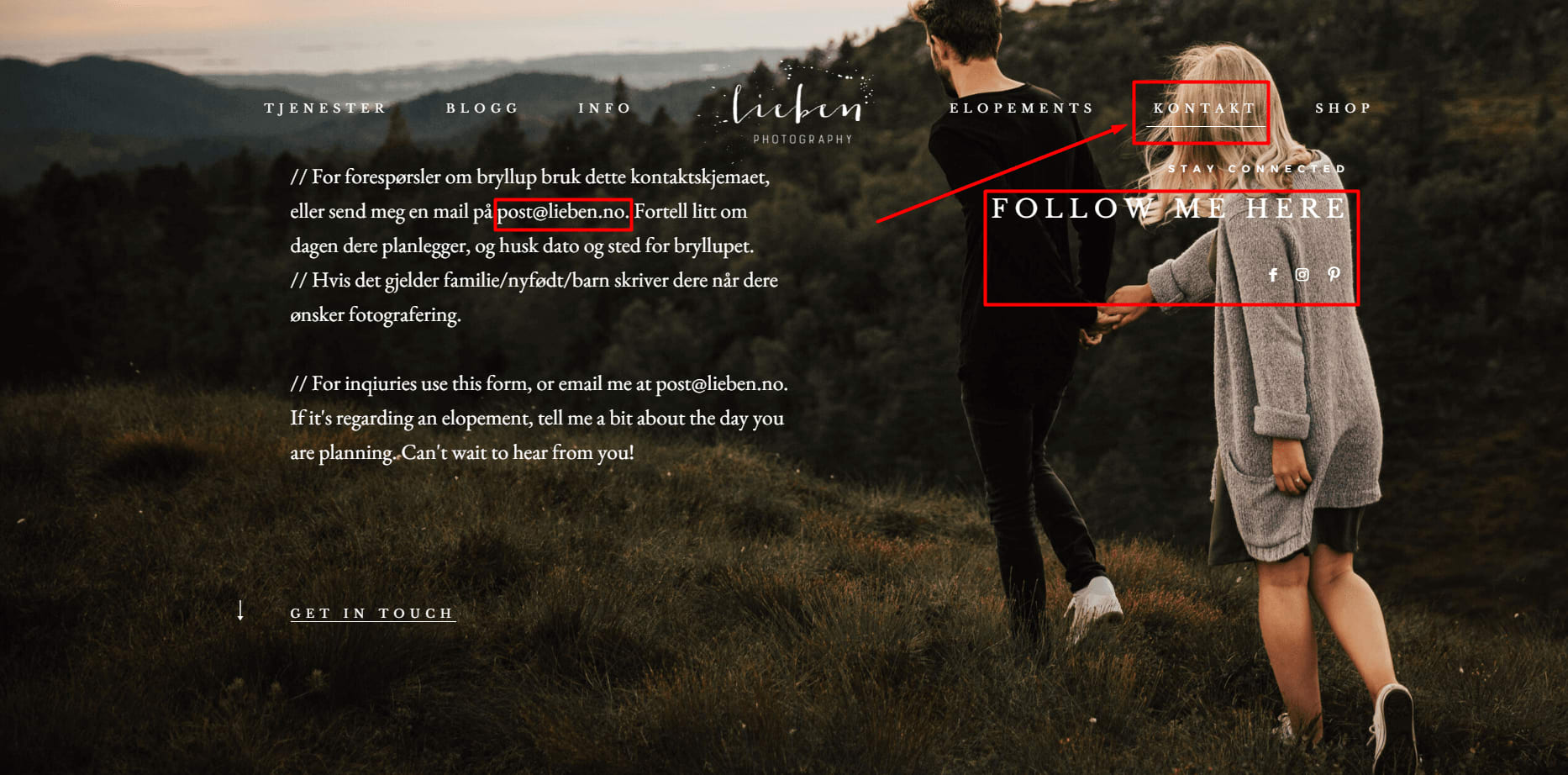 7. Optional sections
Depending on your goals and interests, you can enhance your website with more sections, such as:
photography blog;
online shop to sell photos, presets, and other products.
How to attract visitors to your site
Now that you've launched your website, you need to drive traffic to your new platform. Let's see how you can do that.
SEO
If done smartly, search engine optimization (SEO) can take your website to the top of Google search and boost your business's visibility.
Make a list of keywords that your potential clients will be using to search you on Google. Insert the keywords into titles, texts, and meta tags. Also, be sure to create Alt tags for images so that users could search you not only by words but also by photos.
Create a Google My Business account. A GMB account is a free profile of your business that shows up on Google search pages and other Google services. This tool is essential for businesses operating in a specific geographic area. If a user searching for a photographer happens to live near you, Google will recommend your business to them based on your vicinity.
Reduce the size of your photos. Heavy photos and videos tend to slow down your website, which affects its search ranking big time. That's why you need to resize your photos to make them load faster.
Optimize your website for mobile devices. Mobile users account for more than 50% of online traffic. Choose the website constructors that allow you to build a mobile-friendly platform.
Social media
Driving traffic from and to your social media pages is a great way to enhance your online outreach.
Add your website link to your Bio on Twitter, Instagram, and other socials. Publish posts promoting your website content. Create Instagram Stories where you encourage your followers to visit your site.
Sign up with Pinterest and pin photos linked to your website. Add a Pinterest share button to your website photos.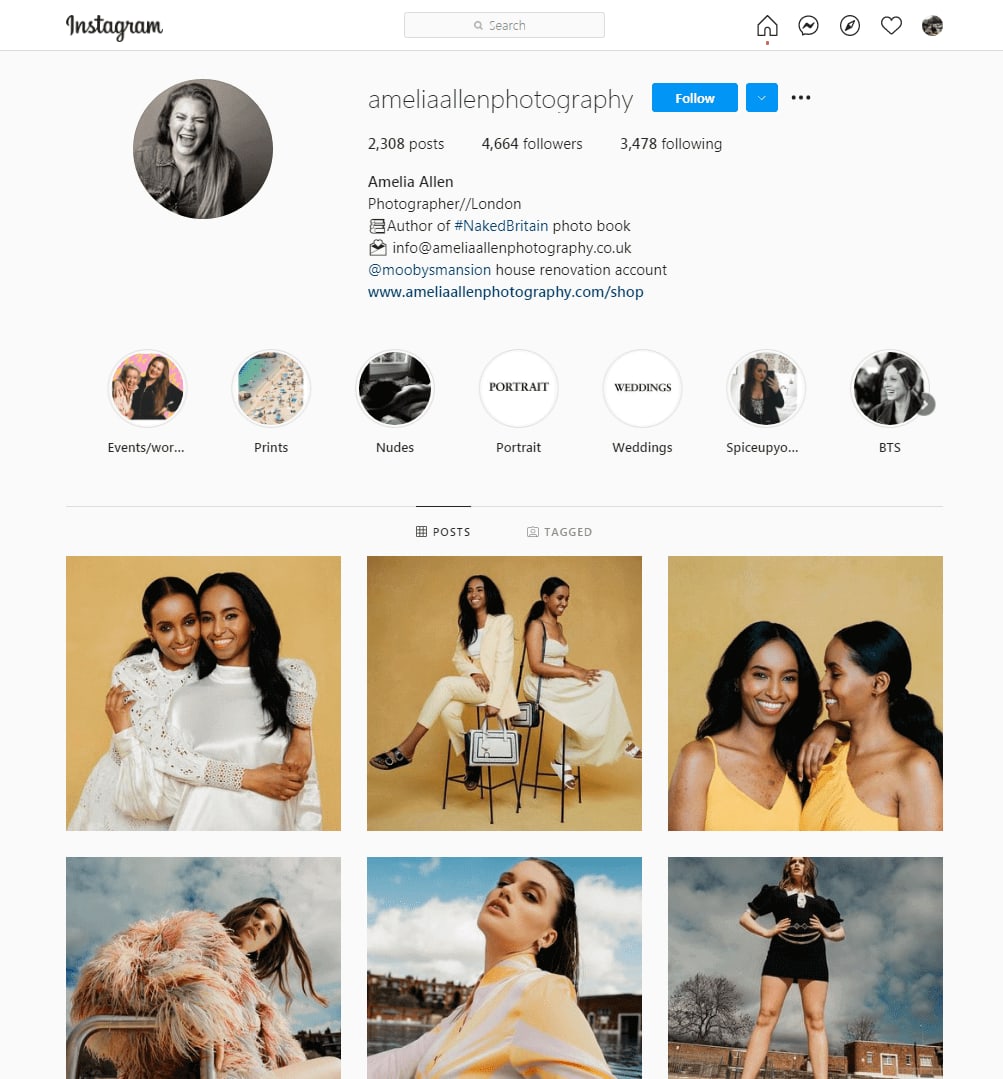 Conclusion
To create a visually appealing website for your photography business, you don't need to spend a big budget on a professional web designer. You can handle this task on your own by following these simple steps:
choose a website constructor with good functionalities;
come up with a simple website structure;
fill your website with high-quality content;
develop a promotion strategy.
Disclaimer: The content on this page is for information purposes only and does not constitute legal, tax, or accounting advice. If you have specific questions about any of these topics, seek the counsel of a licensed professional.