Contents:
1.How to use stock photos?
2.Where to find free photos?
3.Where to find free video content?
4.Where to find premium stock photos?

Video content is the best way to draw the attention of your audience and evoke their interests in what you're doing. It has been discovered that the human brain processes videos 60 thousand (!) times faster than texts. In this post, we'll reveal the best spots to find the best photo and video content.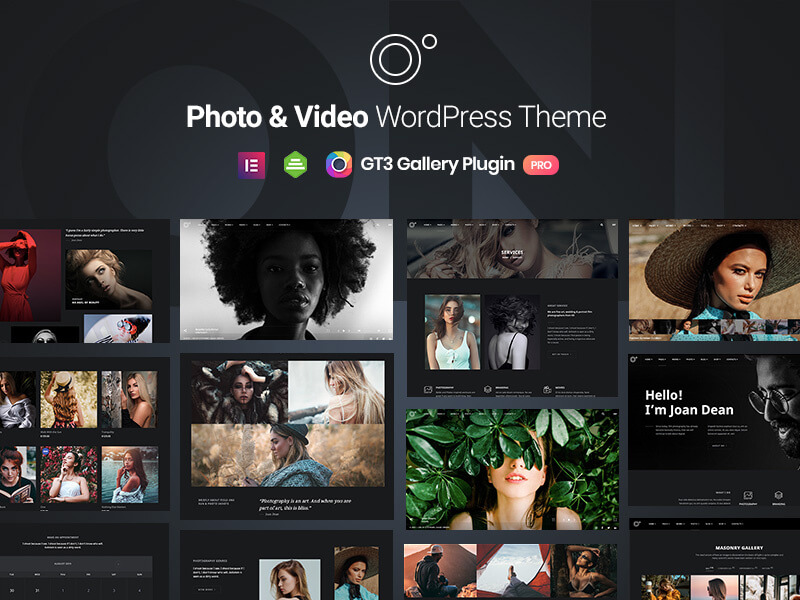 How to use stock photos?
Every photo on the web is someone's work of art. While some photographers make their pieces freely available to the public, others only allow to use them for a fee. To get the right to legally use a premium image, you need to buy a license. But what about photos in free access?
Before downloading any content, be sure to read its licensing information. If a piece of content has the Creative Commons license, it means that you can use it for free. However, you still need to read the terms of use because they may oblige you to reference the author, prohibit commercial use of the image, etc.
Violating the terms of use may have some ugly consequences:
If the author files a complaint with Google, your web page may be excluded from the engine search results.
If the author takes you to court and wins the case, you'll have to pay a fine.
Where to find free photos?
Free stock photography sites offer the content available under the Creative Commons Zero (CC0) license. This means you can publish such materials on your website for free and without referencing the author.
Pexels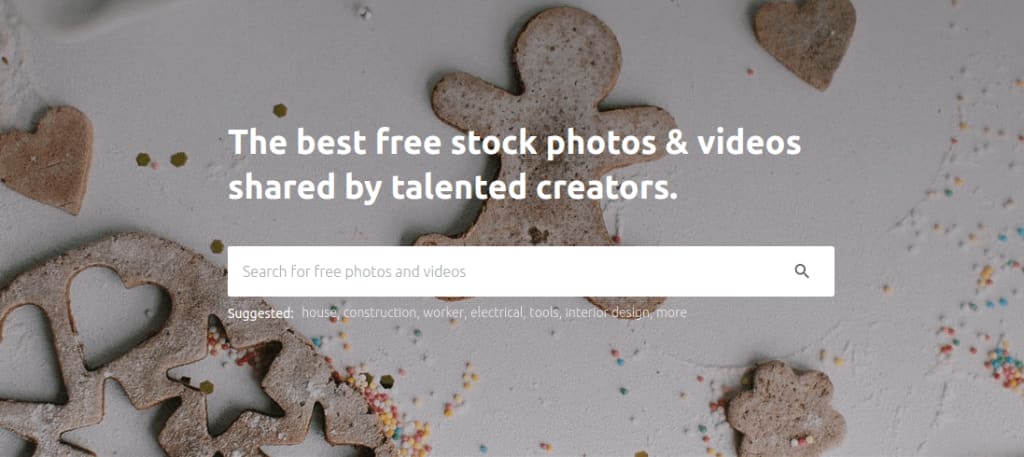 Pexels is a vast, well-organized platform that offers royalty-free photos for designers, architects, writers, painters, and other people of art. The database contains thousands of high-quality stock images. You can search photos by popularity, photographer, colors, and other parameters. There is also a ton of unique video clips available.
Unsplash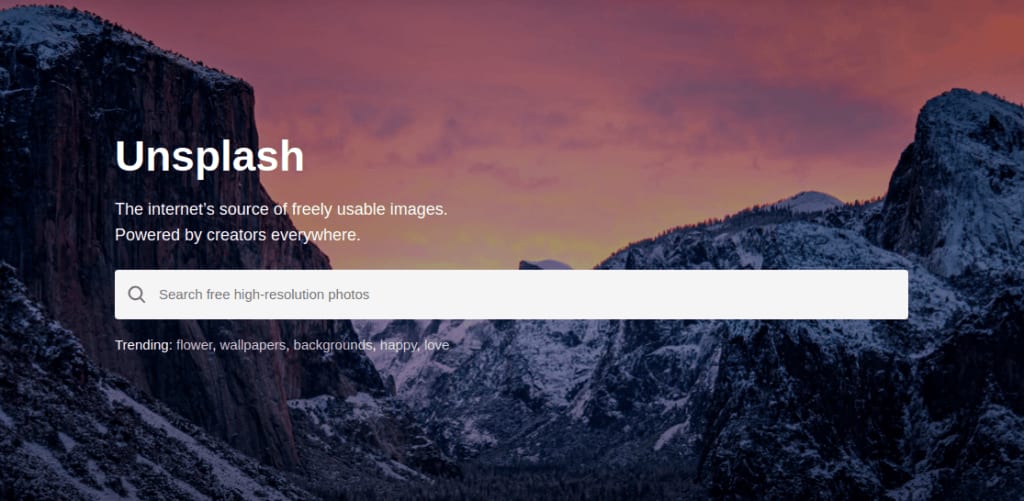 Unsplash offers more than 1 million high-definition photos for both business and art. If you need images for your presentation, landing page, mockup, etc, you'll find those on Unsplash. Stock photos are conveniently split into categories (colors, food, emotions, business, travel, etc.) If you're on the look for inspirational ideas, you're sure to like "Collection of the Week" and "Top Searched" sections.
Pixabay

Photos, vectors, illustrations, videos…Pixabay boasts 1 million artistic pieces that can be used for commercial purposes. Photos are not divided by category but it doesn't seem to be a problem. Be sure to browse through the "Top Popular Photos" and "The Best Authors" sections.
Stocksnap

Stocksnap is a great stock photography website maintained by its small but loyal community. If you're hunting for photos that haven't been used anywhere, Stocksnap is just what the doctor ordered. Don't know where to start? Start with photos that have the biggest number of likes and downloads!
Gratisography

Looking for unique content? Gratisography offers "the world's quirkiest collection" of photos that are free from copyright restrictions. A bold creative approach is what distinguishes this platform from conventional photobases that resemble each other like two drops of water.
Also, check out this video:
2 more ways to get free photos
1.You can download public domain photos. Those images are free for use for a number of reasons, e.g. copyright has expired, author abandoned his or her rights, etc. There is a bunch of stock photography sites and specialized platforms where you can find public domain content, e.g., Publicdomainpictures.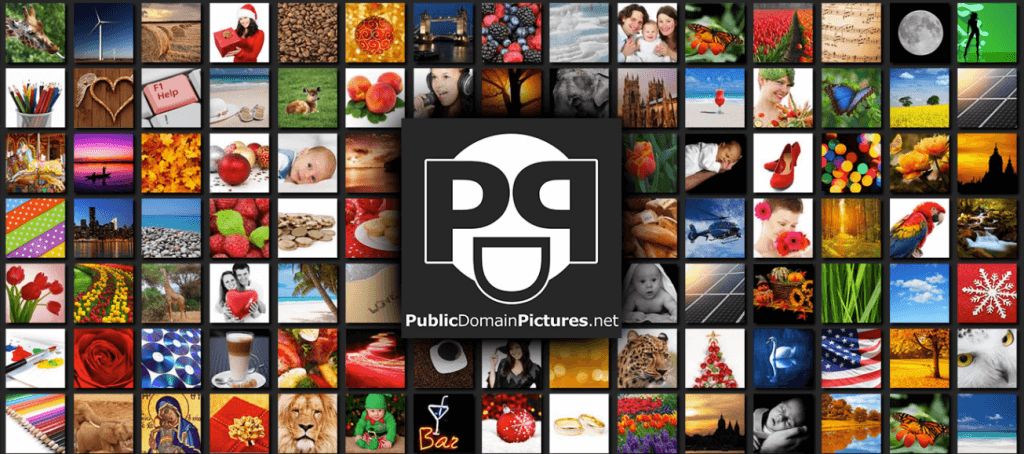 2.You can always try to make photos yourself. Get yourself a good camera, wait for some inspiration, and off you go! Before publishing your photos on the web, be sure to add watermarks onto your works. Use ZenBusiness to create branded watermarks for your images!
Where to find free video content?
According to statistics, a web page containing a video clip has a 50 times better chance of coming up on the first page of results on Google. Have you got the hint? Hurry up to find high-quality video content to improve your website performance!
Coverr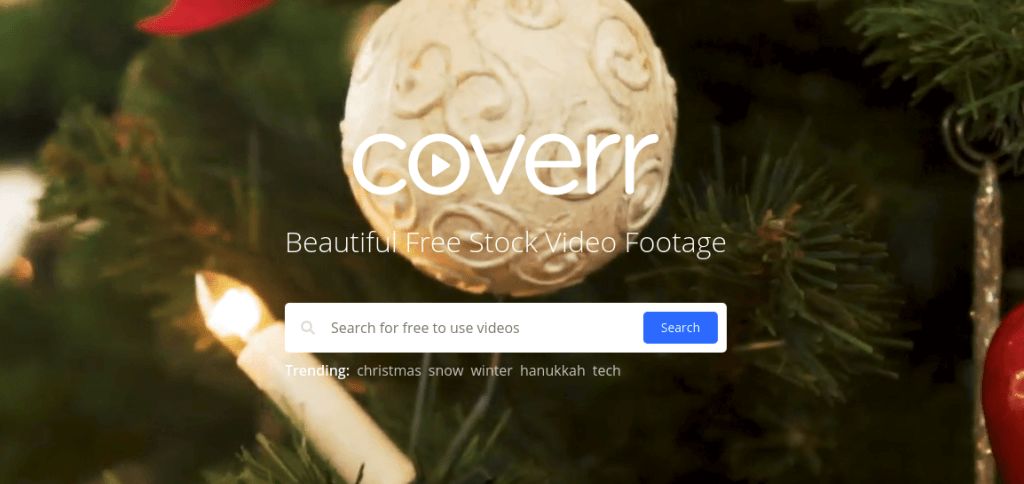 Coverr is a reputable spot that provides business owners with beautiful video content for their brands and products. On the platform, videos are split into major categories (technology, nature, animals, food, etc.). You can also search by keywords.
FlexClip
FlexClip is another popular online video editor that offers millions of high-resolution photos, royalty-free video clips & music tracks within one place. Anyone can access it for free and find high-quality video content to improve your website performance. FlexClip also lets you customize video content to your liking in minutes. To take your video content to the next level, you can add text animations, filters, transitions, voice recording, and other dynamic elements by dragging and dropping.
Wave.video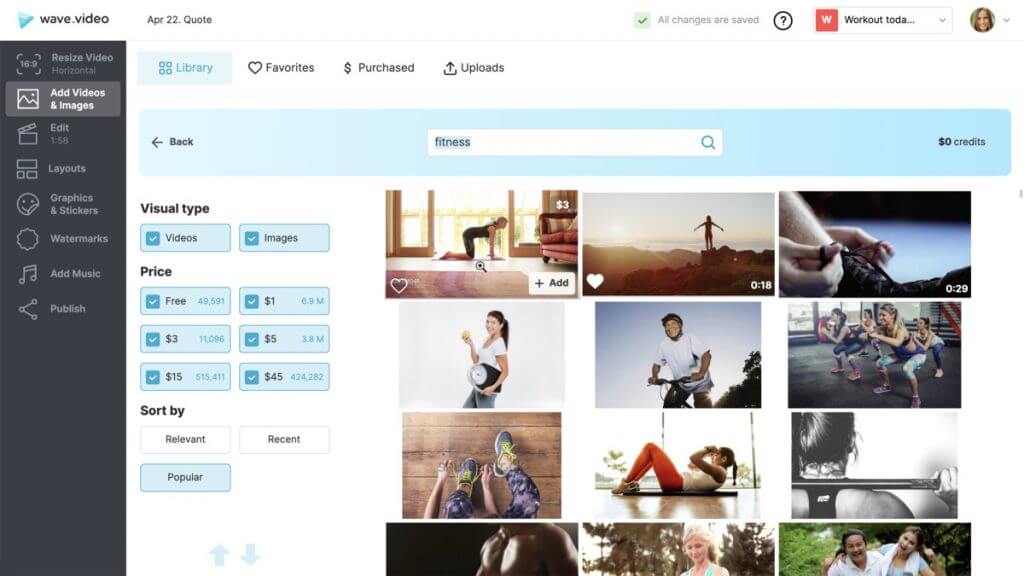 Wave.video is one of the leading online video editors that is connected to the library of over 200M royalty-free stock videos and photos. You get access to multiple providers in one place. Once you pick the asset, you can customize it and adapt to your brand's standards using different editing features: color filters, text-editor, layouts, watermark, etc. Also, you will be able to loop your video and use the benefit of responsive embed code to ensure your video perfectly adapts to any device and screen format.
Mazwai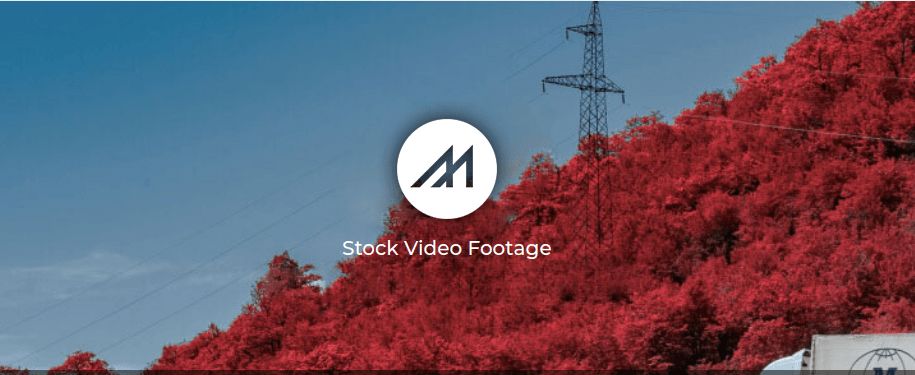 The Mazwai team help creative people (web designers, writers, painters, etc.) find unique video content for their personal and commercial projects. All video content is available in HD. Attention: When using a video from Mazwai, you need to mention its author.
Where to find premium stock photos?
On premium photography sites, all content is copyright-protected. To legally use such photos in your blog, online ads, or on social media, you need to purchase a license. Note that the license doesn't give you the right to distribute or resell the images.
Shutterstock

Shutterstock offers 300 million stock photos, vectors, and videos. Hand-picked and highly curated, graphics are divided into categories, from Technology and Transportation to Art and Celebrities. Search by topics and keywords is also available.
Adobe Stock

Adobe Stock offers photos, videos, illustrations, and other high-definition graphics for businesses, designers, and amateur users. After purchase, you can manage your piece directly from Photoshop, InDesign, Illustrator or any other Adobe app. Flexible settings allow searching content by color, composition, and other parameters.
Depositphotos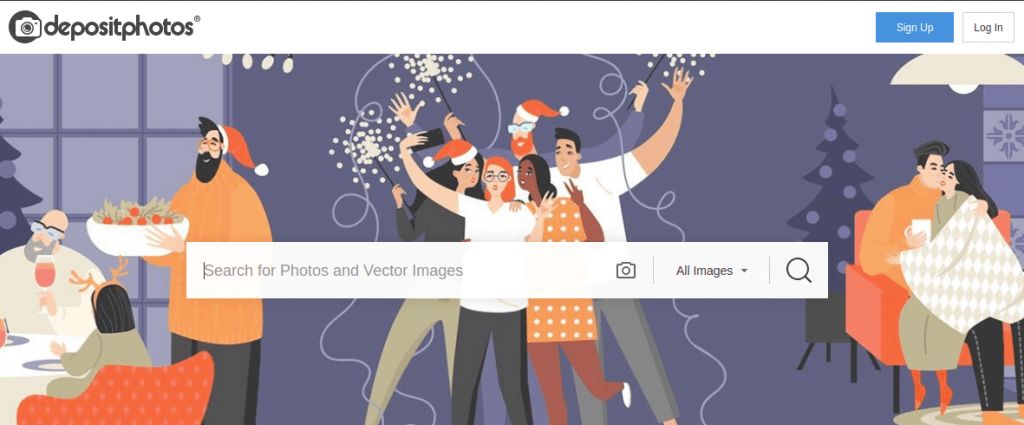 Depositphotos boasts a mind-boggling collection of more than 140 million HD graphics. Video, photos, vectors, and drawings are arranged into Trendy, Popular, and New categories.
Istockphoto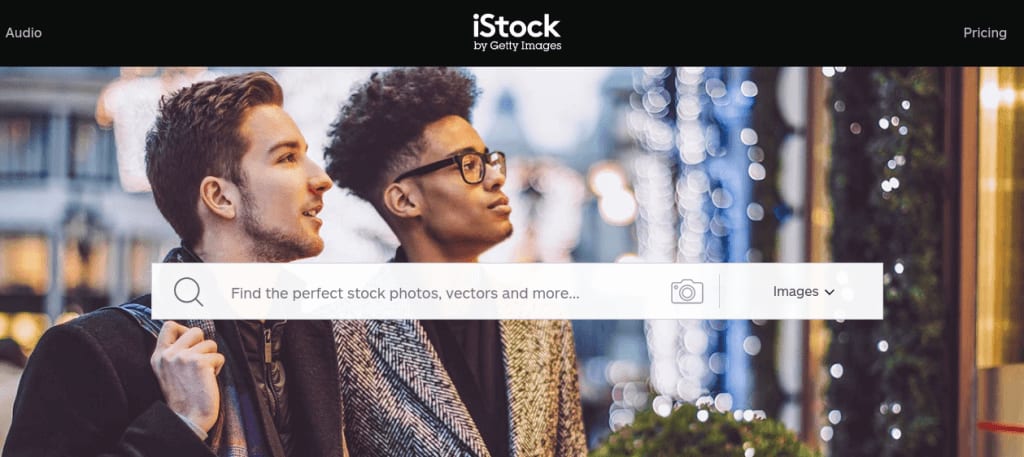 Istockphoto is a pioneer stock photo platform that hand-picks its pieces in the most rigorous way. Search by keywords and photos is available.
123rf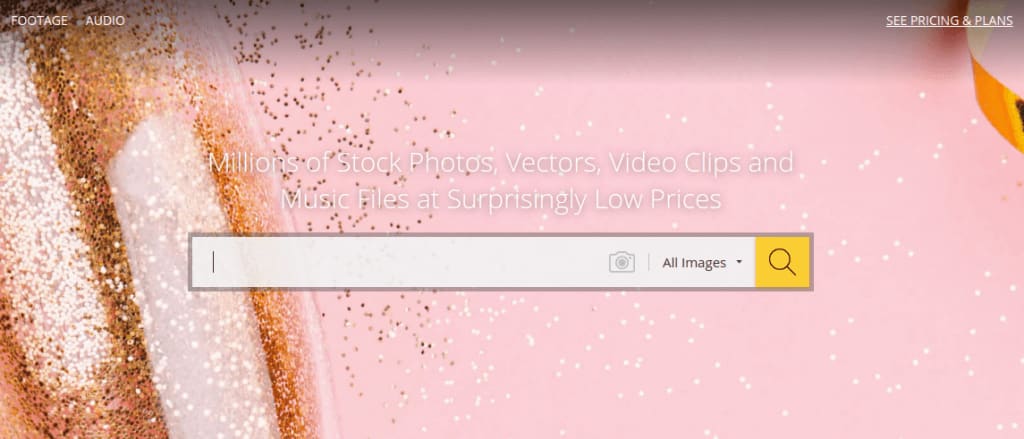 On this fast-growing website, you'll find 100 million photos, vectors, and video clips. Set up your geolocation to find pieces related to your area and culture. In addition, you can search for graphics by colors and photos.
Pressfoto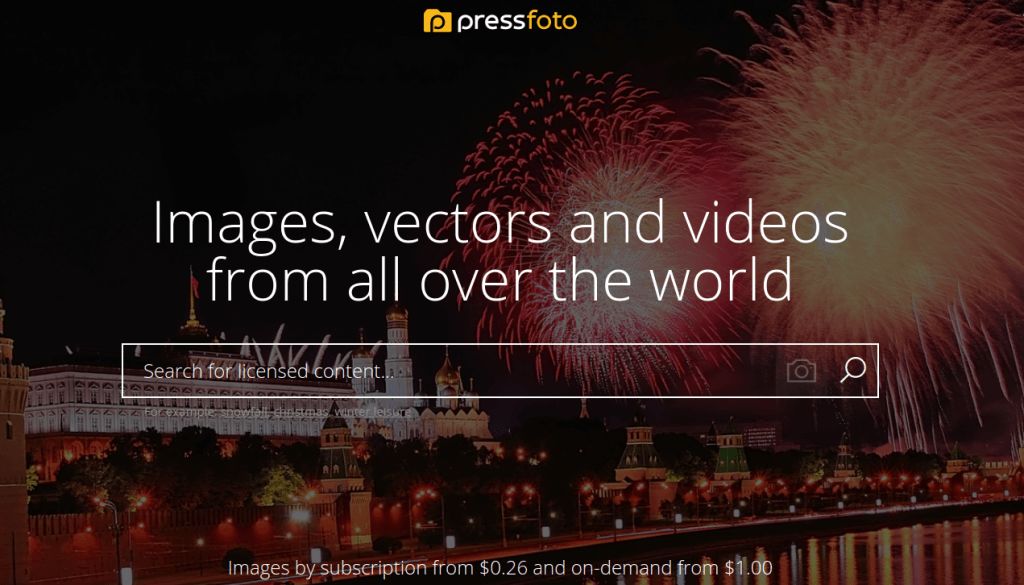 Pressfoto has 10 million graphics for your everyday needs. Search by keywords and photos is available. Need to warm up your inspiration with beautiful images? Then check out the amazing theme-based collections, e.g. Italian Food, Christmas, Stylish People, Ocean, and many others.
Rawpixel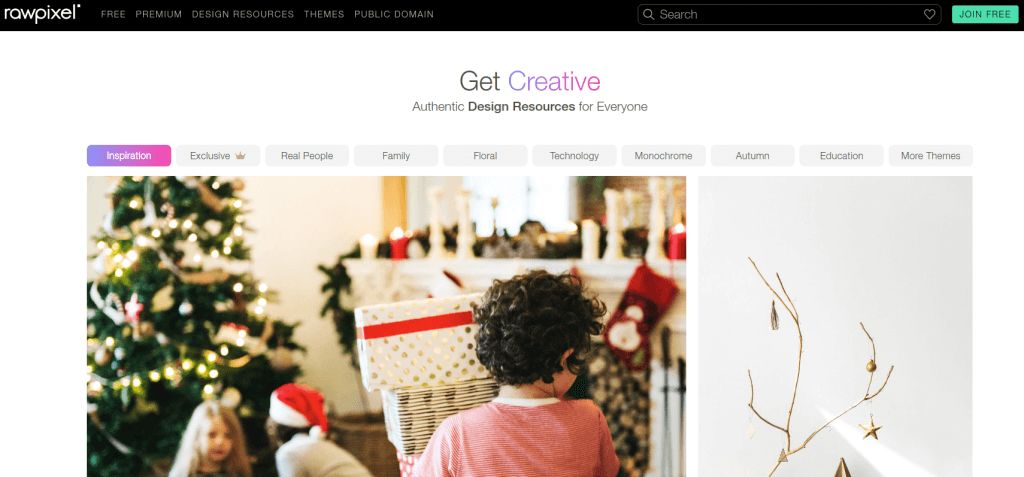 Rawpixel offers both free (CC0 license) and premium stock photos, vectors, mockups, icons, and other useful content. If a graphic caught your eye, you can give it a like, download it or find related images.
Epictura

Epictura's library contains 100 million graphics for websites, online magazines, ebooks, ads, etc. Food & Drink, Nature, Metropolis, Travel, and other trendy categories are waiting for you!
Gettyimages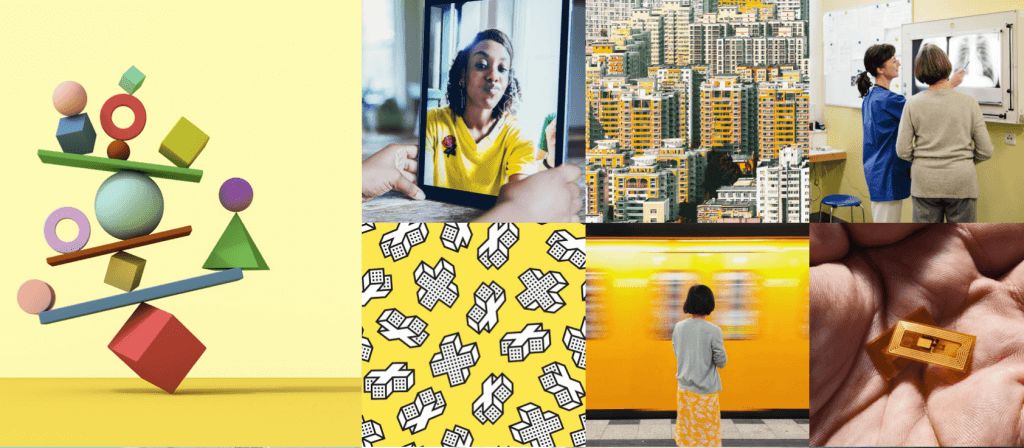 Gettyimages is, hand down, an iconic stock photography site. The platform divides its content into two major groups – Creative and Editorial. Gettyimages focuses mostly on politics, sports, and culture.
Bottom line
Now you know the best sources of high-quality visual content for your website or blog. Explore free-for-all graphics on stock photography sites with their huge collections of works of art. Chances are that you'll find everything you need there! Before wrapping up, let us give you three more tips.
Specify your search request. Instead of one keyword, type in three to five words. The request "Rome Trevi fountain" will generate more accurate results than just "Rome".
Premium photos are available in several different sizes. Always download the highest resolution image. (You never know how you might want to use it in the future, right?) To speed up page load time, remember to optimize a large image before adding it to your website.
Before downloading visual content, be sure to read its license agreement to avoid legal troubles.