Where are the best places to start a business in the U.S.?
by
Team ZenBusiness
- October 28th, 2019 02:42 pm
We took a closer look at the top 100 most populous metro areas in the United States to find the cities with the most business-friendly statistics: cities where businesses have a high likelihood of success, low costs to deal with, an available workforce, and lenient taxes. With 10 different data factors, our small-business index highlights the best cities for business for 2020.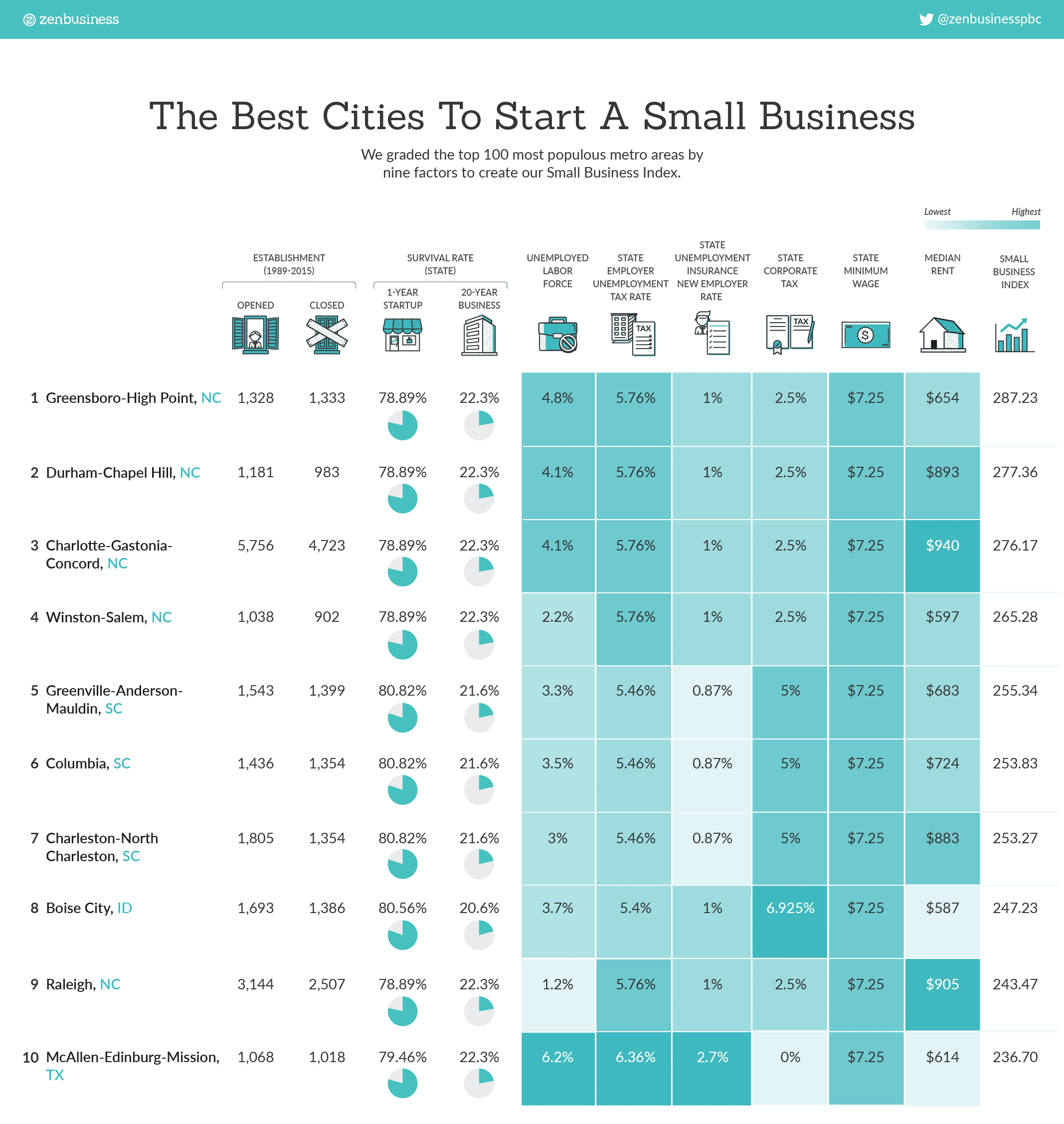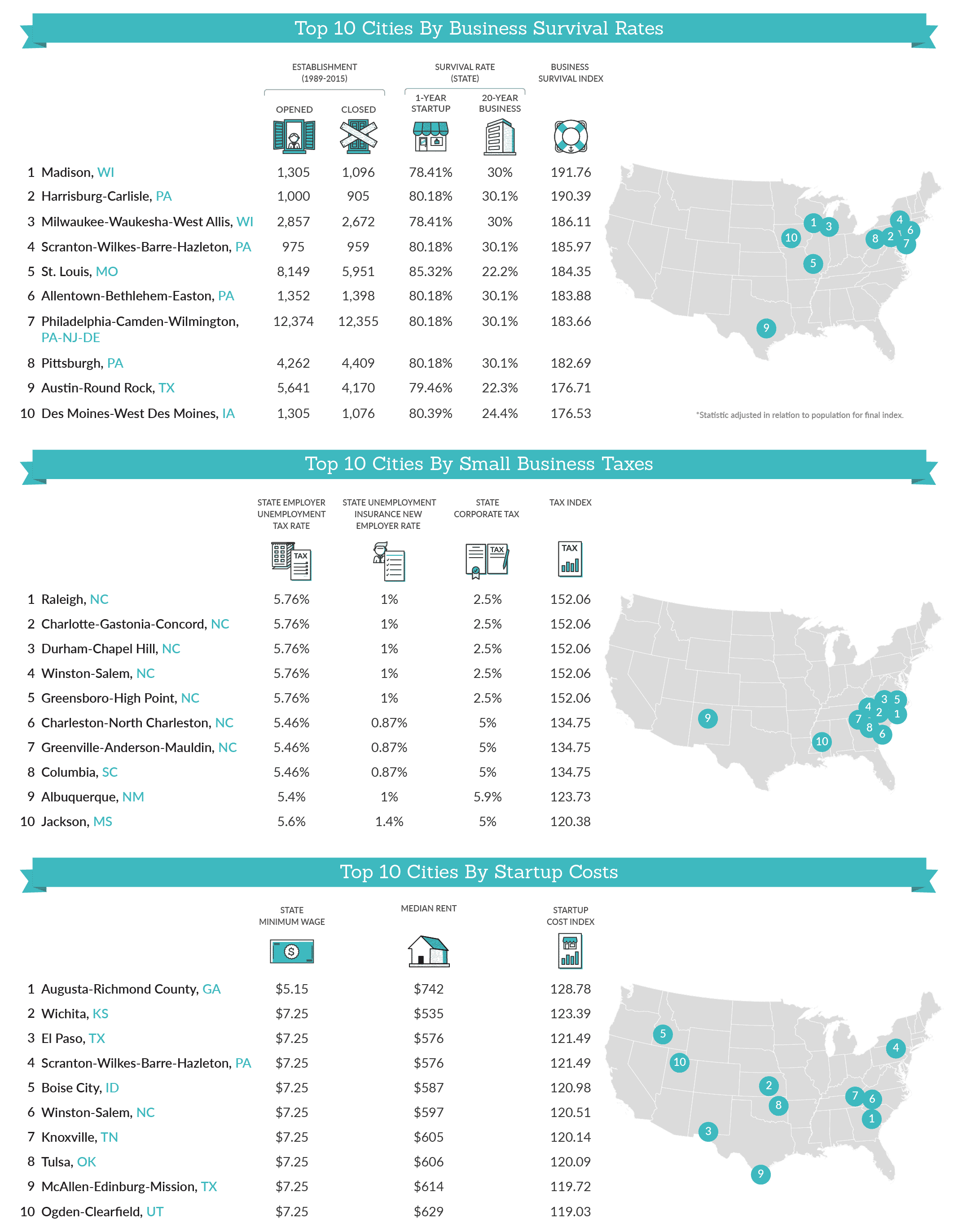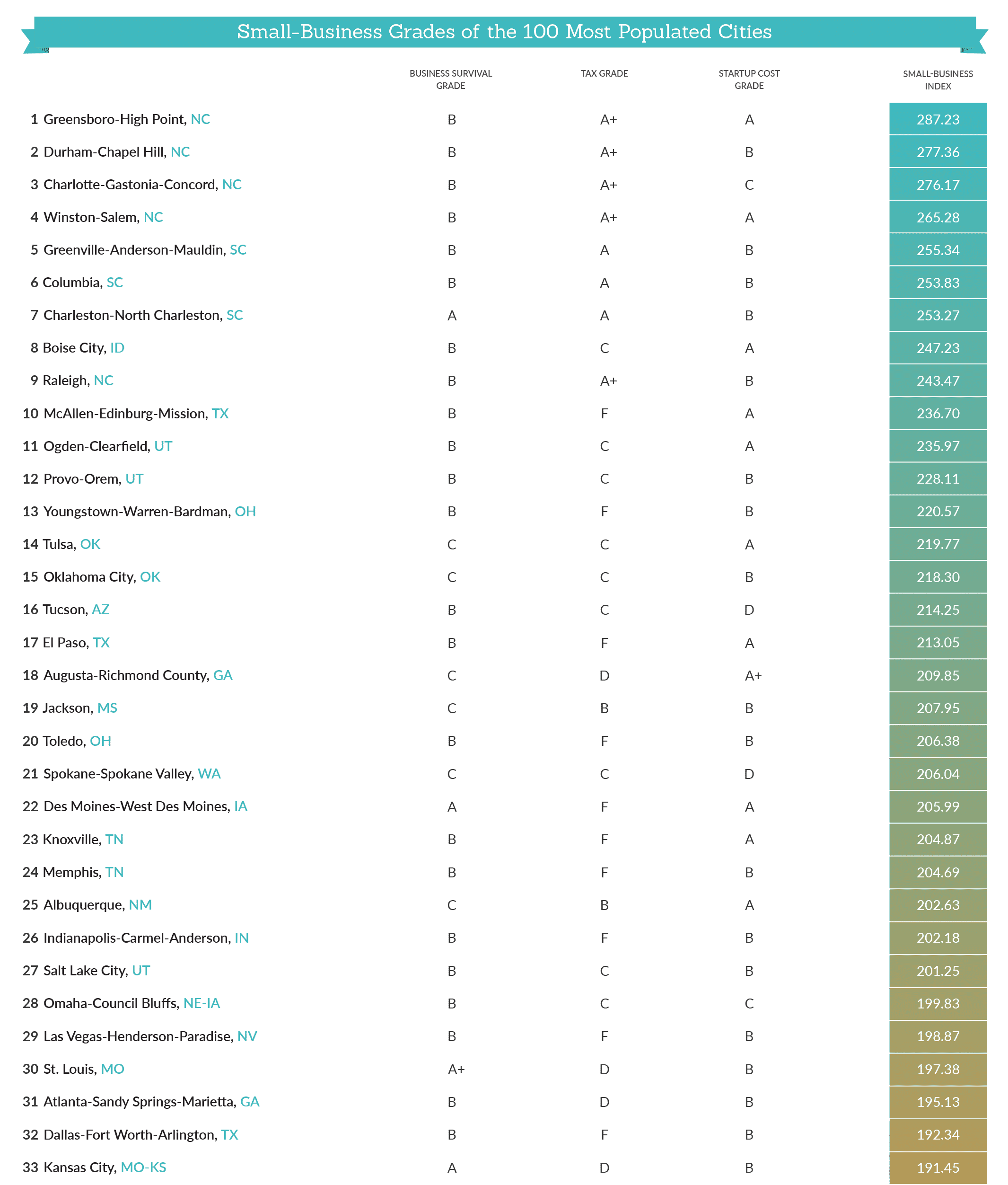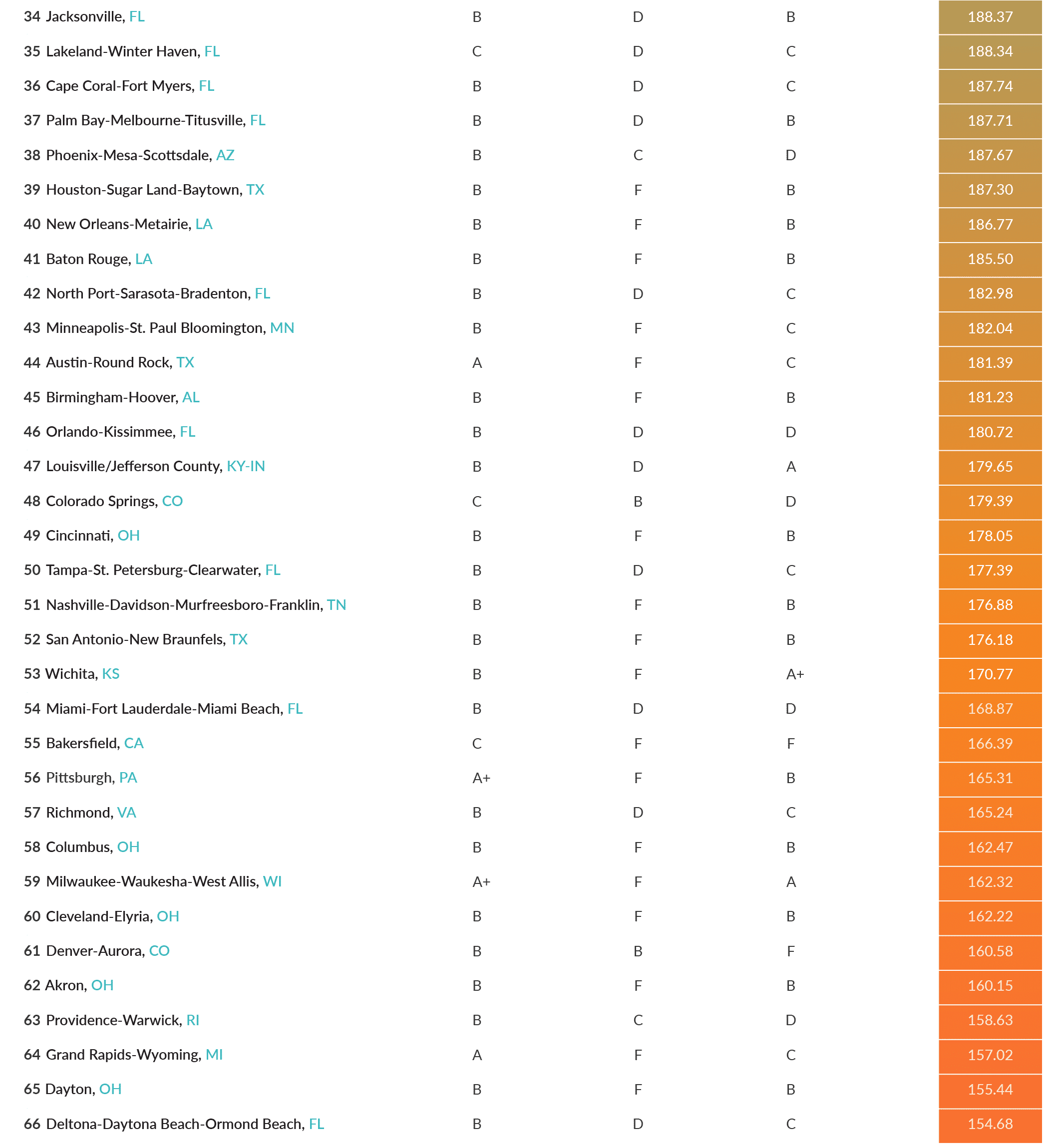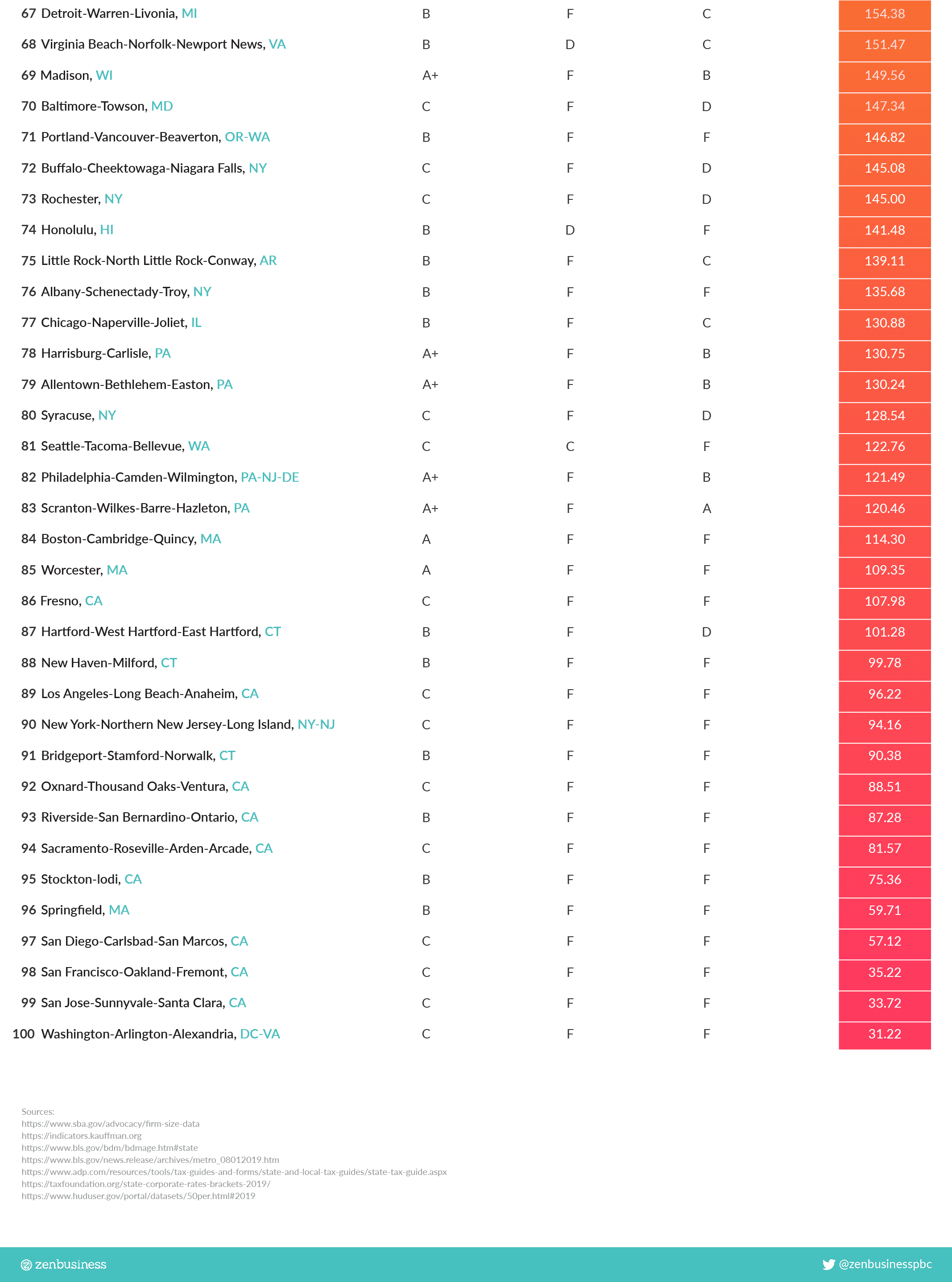 Get the services and expert support you need to form, run, and grow a successful business!