Underwriter Definition
Learn more about what an underwriter is in business.
Ready to start your dream business? Check the availability of your new company name to get started.
Excellent
12,164 reviews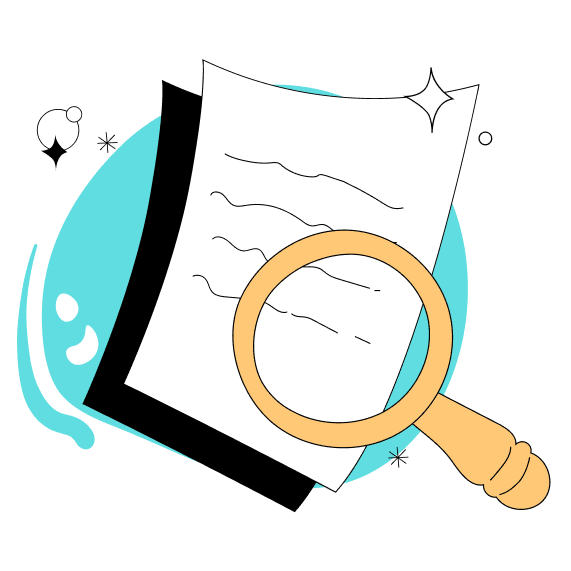 Taking out a loan for your business is something that every owner will have to consider, and will most likely end up doing. The same goes for applying for business insurance. Knowing the intricacies of getting a loan or applying for insurance isn't something you have to memorize, but it does help to know the basics. Knowing what an underwriter is is one of these details you should be familiar with. Let's go over the details below from a business perspective.
Underwriter Definition
Underwriters evaluate the risk of another party on behalf of whatever financial organization they work with. These writers can work with investment companies, loan companies, insurers, and mortgage companies. Underwriters verify an applicant's assets, debts, income and more before issuing an approval or denial.
The bottom line is that if you're working with an underwriter, it's because you're seeking insurance or a loan for your business. Underwriters work to determine if approving a loan or granting insurance coverage will be beneficial to the issuing company. If the applicant turns out to be a risk, then the underwriter is responsible for the loss.
Underwriting Benefits
Here are a couple ways that underwriters are beneficial.
They Create a Stable Market
Underwriters help to create a stable and fair market for financial transactions. Insurers and lenders are always facing the risk of a loss, and an underwriter weighs those risks and uses their findings to create a minimum price for coverage.
They Expose Risky Applicants
Underwriters must be exceptionally skilled at spotting risky applicants. This vetting process also lowers the risk of defaults and pricey claims. In return, financial companies and insurers tend to offer more competitive rates to less risky applicants.
Types of Underwriters
Business underwriters can work in different industries, such as:
Business Loan Underwriting
Business loan underwriting usually involves reviewing an applicant's finances, their personal and business credit scores, reputation, and the value of their collateral. Other factors can come into play depending on the size of the loan.
Business Insurance Underwriting
Underwriting in the business insurance industry involves the insurer determining whether your company poses an acceptable risk. If so, then a fair price will be calculated for your business coverage. If the risk is far too great, then the application could be denied.
Summary
Underwriters are a part of the business loan and business insurance process. They can help approve applications based on several factors.
We Can Help
Having to know all of the details and intricacies of business ownership can be a drag, but with us helping you out, it won't be. On top of offering affordable business formation services, we also offer others to help you run and grow your business. Find out why over 500,000 customers have chosen us to help make their business dream a reality and reach out for more info about us and our services.
Disclaimer: The content on this page is for informational purposes only, and does not constitute legal, tax, or accounting advice. If you have specific questions about any of these topics, seek the counsel of a licensed professional.
Looking for a sign?
This is it.
Create Your LLC in Minutes