Email signature is one of the major tools for promoting your brand and boosting your image in the eyes of your customers and partners. Check out these 8 simple steps to enhance your Gmail correspondence with a custom email signature.
How to create a smart email signature: Step-by-step guide
Step 1. Go to Gmail settings
Log into your email service. Click the gear wheel icon in the upper right corner. Select "Settings" from the drop-down menu. You'll see a new window with a list of tools. Select "Signature". Check the "Enable signature" box. Now you need to add your information to your signature.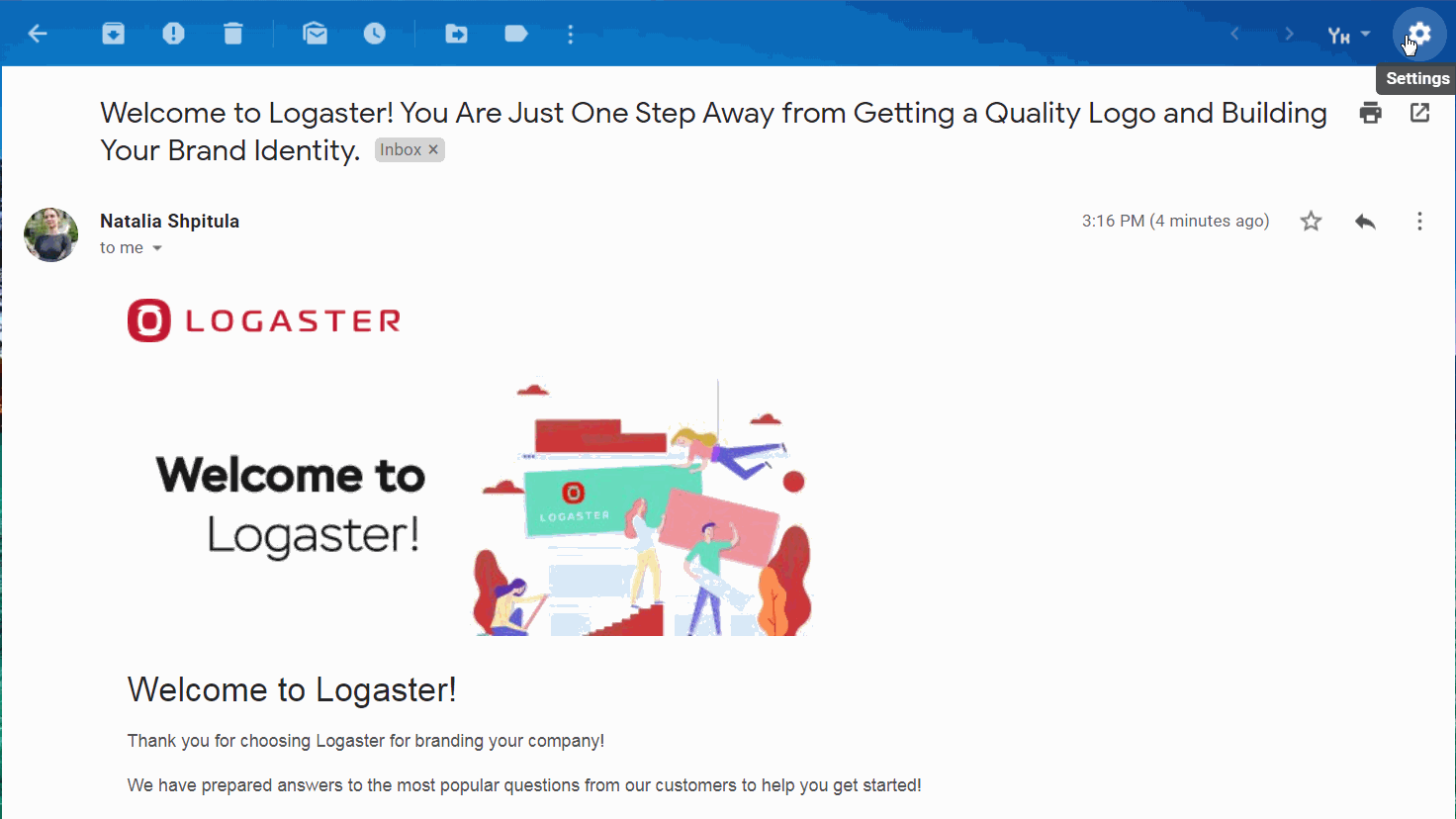 Step 2. Add information.
A standard email signature usually contains the following information:
name and position;
brand name;
logo;
contact data (physical addresses, phones, website, socials);
СТА (call to action).
Tip. Don't clutter your signature with too much information. It's the last thing your recipients need. Your signature must consist of 3 or 4 lines, tops. Make sure your contact information is accurate and relevant.
Step 3. Do the formatting.
Use the tools in the upper panel to format your text. Select the type, size, and style of your font and align it. Rely on color to highlight specific details. (Using your corporate color or colors for that purpose would be a nice touch.)
Tip. Visual balance must come first. Use no more than two fonts and two colors. Also, it's extremely important to build a coherent image. If you're creating emails signature for different people, make sure they share the same style.
Step 4. Add your logo.
Place the mouse cursor to where you want to add your logo. In the Settings panel, select "Insert image". A new window will open. Select one of the three options. You can upload your logo from your Google disk or your computer, or insert a web link. We recommend that you choose one of the first two options. If you submit a link and the website you're referring to is down, your logo won't display in your email signature.
After uploading the image, make a right click on it and pick the suitable size (small/medium/ large/original).
Tip. Don't have a logo yet? Create one with the ZenBusiness logo make in just a few clicks!
Step 5. Make your elements clickable.
Your recipients must be able to go directly to your website, landing or socials. This is why your icons, CTA, logo, etc. must be clickable. To make an element clickable, you need to click on it, select the "Link" option and insert the relevant URL into the field.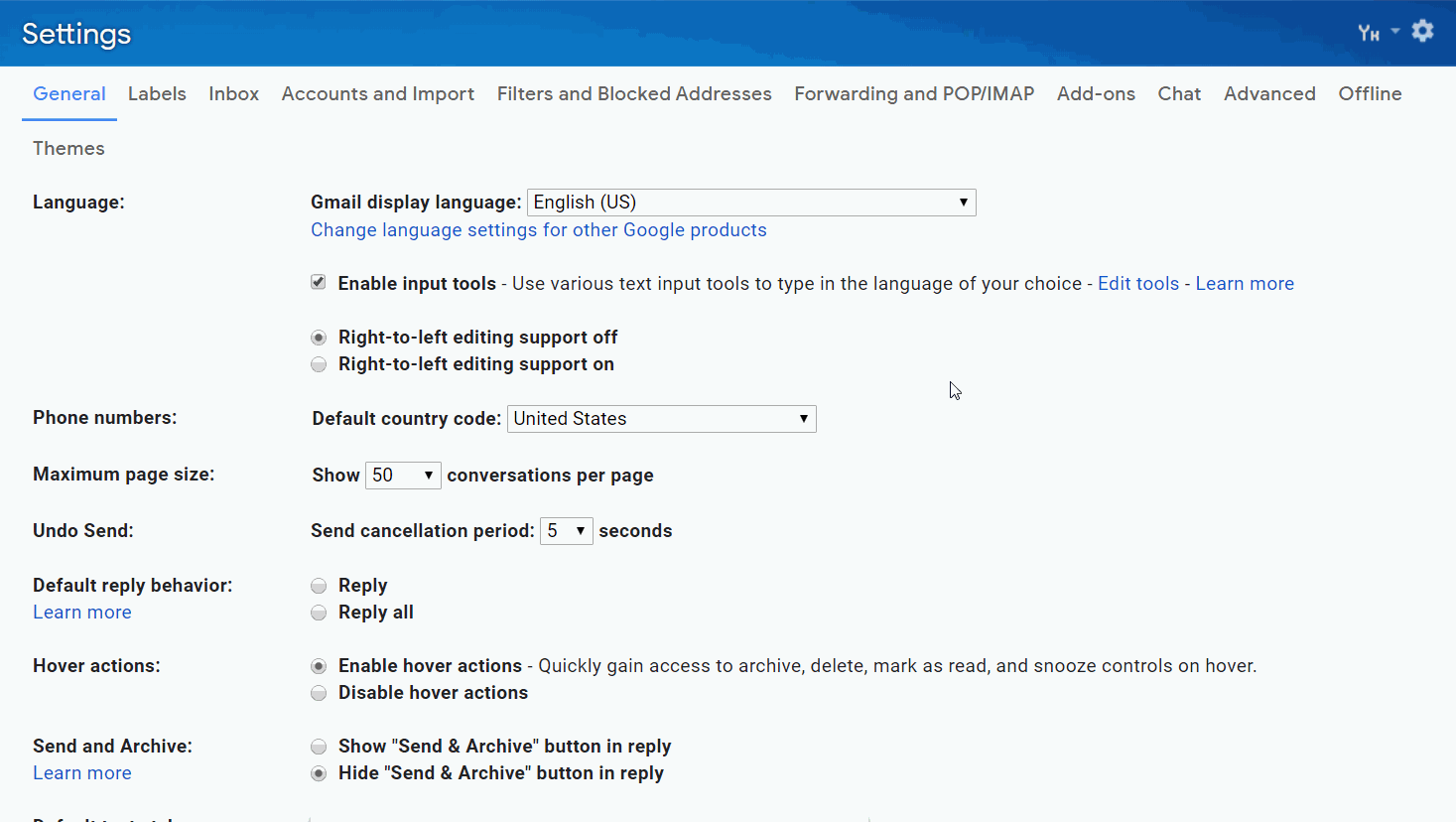 Step 6. Save your design.
Scroll down the settings page and click "Save Changes".
Step 7. Test.
Check whether your email signature displays correctly and all links work properly. Send a test email to your coworker or friend to see whether everything is OK:
Step 8. Analyze.
Кemember to use analytical tools and monitor how many recipients click the links in your emails and what links drive more traffic.
Wrapping up
Email signature introduces your brand to your recipients, boosts your conversion rates, and makes feedback easier. Don't hesitate to create a catchy and informative email signature that will take your business correspondence to a new level!