Creating a unique and memorable company logo is a compelling, time-consuming task. With that said, it's only logical that you want to protect your design from unlawful use by trademarking it. In this guide, we're going to break down why you should register a trademark for your emblem and how you can do that step by step.
What is a trademark?
The United States Patent and Trademark Office (USPTO) offers the following definition of a trademark: "A trademark can be any word, phrase, symbol, design, or a combination thereof that identifies your goods and services. It's how customers recognize you in the marketplace and distinguish you from your competitors."
A trademark serves to legally protect your intellectual property, whether it's a logo, a film, a novel, etc.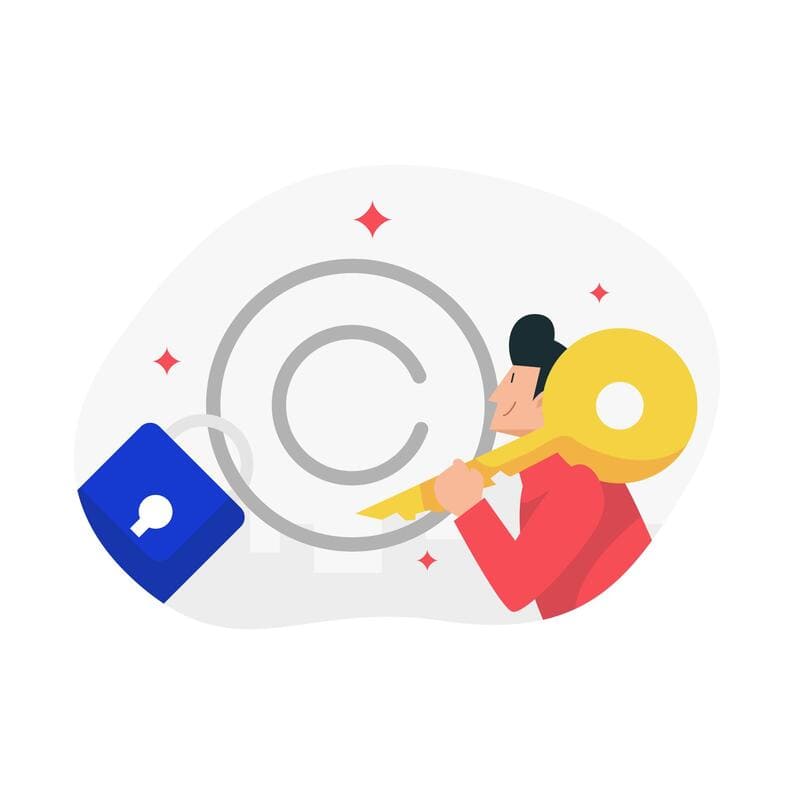 The owner of intellectual property can determine who and how can use their product. Any infringement on your rights as a trademark owner entitles you to initiate legal action or claim monetary compensation.
Trademark vs Copyright
Both trademark and copyright serve the same purpose which is protecting intellectual property. The difference lies in the types of property that are being protected.
Copyright covers creative works, e.g. paintings, books, songs, and the like.
Trademark protects specific symbols, words, illustrations or their combinations that are meant for commercial use, e.g. a company name, slogan, brand identity (including a logo), and so on.
Why you should trademark your logo
To fully understand the benefits of registering a trademark for your logo, you need to distinguish between two types of trademarks.
State trademark only protects a logo within the state where it was registered. If you're doing business within a certain region, this option will suit you perfectly.
Federal trademark protects your logo all over the US. Choose this option if your company is operating — whether offline or online, or both — throughout the country. This article focuses on the federal trademark as the one providing the maximum protection.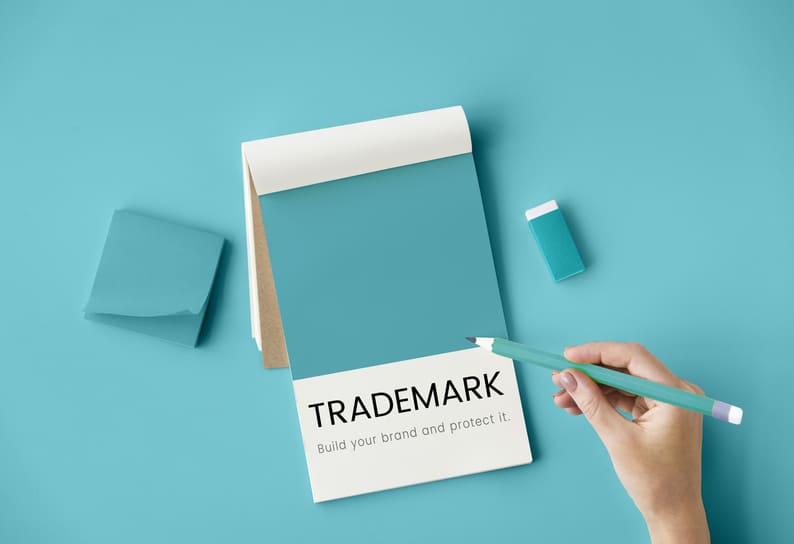 Check out the benefits that you can get from registering a federal trademark.
Exclusive rights of use. By registering a trademark with USPTO, you become the official owner of your trademark and obtain the exclusive rights to use it throughout the US. Other individuals or companies won't be able to use your logo without your consent.
Protection from violation. You can bring legal action against any person or business who violates your trademark rights and get compensated.
Control of imported goods. If there are imported goods that infringe on your trademark, you'll have legal grounds for demanding their ban.
International registration. If you decide to take your business to a global level, you won't have any trouble registering your federal trademark in other countries.
What do you do if your trademark has been infringed? The best way to tackle this situation is by commissioning a professional attorney who will send the infringer a letter asking them to stop violating your trademark rights. If this doesn't help, the lawyer will initiate legal action on your behalf.
What a trademark can't protect
As already mentioned, a trademark protects unique intellectual products. What's important to understand here is that trademark law doesn't apply to generic names and images. For example, there's no way you can obtain exclusive rights to the phrase "aromatic coffee" or the image of a coffee machine. Those are generic words and graphics that can be used by anyone.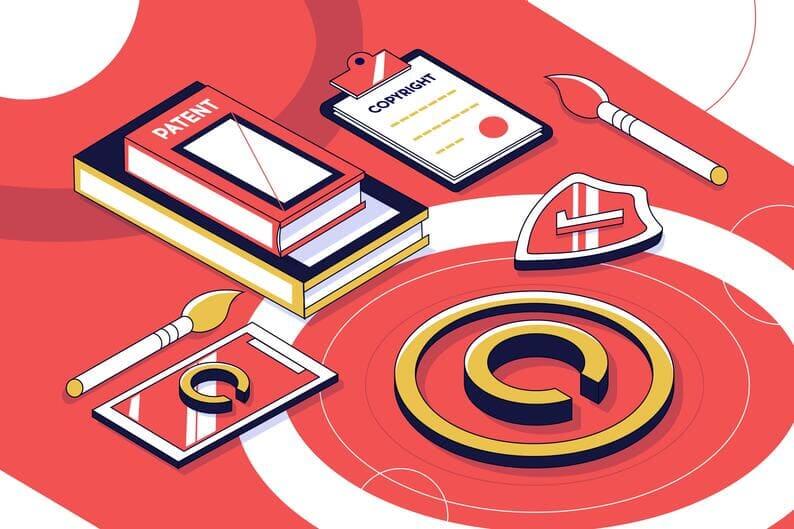 Another vital detail to keep in mind is that a trademark only secures your rights in the country where it was registered. In other countries, entrepreneurs are free to use the same logo and brand name as yours.
How to register a trademark
Registering a trademark for your logo requires time, effort, and money. You can do all the work yourself or let a professional trademark attorney take care of everything for you.
Make sure you own the logo rights
How do you know who is the rightful owner of your logo? Well, that depends on how your emblem was created.
If you designed a logo all by yourself using a graphic editor or online logo makers, there's nothing to worry about because all logo rights belong to you.
If you commissioned a designer to craft a logo for you, the ownership rights are transferred to you once you've paid for the emblem. To avoid misunderstanding, make sure to include the ownership rights clause into the contract.
Important! When applying for a trademark, make sure your submitted logo version is the final one. You won't be able to modify your design after filing your trademark application.
Check your logo and brand name for uniqueness
Before filing for a trademark, it's vital to make sure that other businesses are not using identical or similar names, images or their combinations. If your logo is not unique, your application is likely to get rejected and you'll have to start all over again.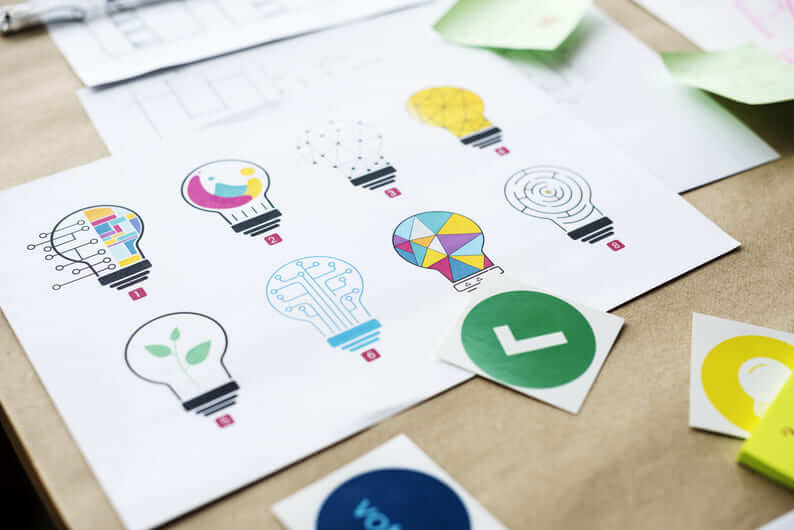 To check your logo for uniqueness, use the USPTO or TESS databases. These are the two powerful sources of registered trademarks. We recommend searching not only for the exact copies of your logo but also for graphics that look similar to your own design. At this stage, you might need the help of a trademark expert.
Get professional help
You don't necessarily have to hire an attorney to register a trademark. There's nothing in your way that can stop you from handling the task yourself. That, however, will take up a big chunk of your time. Plus, you'll be running a higher risk of your application getting rejected.
At the same time, a seasoned trademark attorney knows all ins and outs of trademark registration. They'll check your logo for uniqueness, prepare the required set of documents, and submit an application on your behalf.
Submit a trademark application
The easiest way to register your trademark online is through the USPTO website. See below what you need to do.
Identify your trademark class. In the USPTO database, all goods and services are organized into categories, or classes. You need to pick one or several classes that your product or service falls into.
Provide an example of logo use. Make sure your example displays the commercial, and not creative use of your logo. It can be the photo of your emblem on a product packaging, shopping window or vendor agreement template.
Pay the application fee. The size of an application fee is determined by many factors, among which the application format and the number of classes that you've selected. The average filing fee ranges from $300 to $500.
Wait for the decision and appeal if needed
Trademark applications are generally reviewed within 6 to 9 months. For complex cases, this process can take up to several years.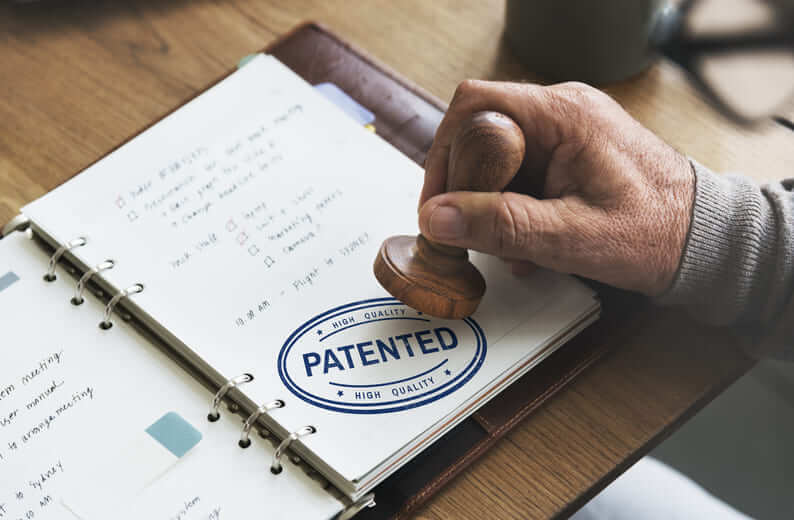 Upon reviewing your application, the USPTO will either approve it and register your trademark, or reject it. Check out the cases when your application can be turned down.
Your logo is not unique and can be easily confused with another trademark/other trademarks.
Your logo contains insulting words or graphics.
Your logo misleads customers, e.g. mentions a geographic location that has nothing to do with your business.
The silver lining here is that a rejected application is not the end of the world. You still have a chance to add that iconic ™ symbol to your logo! If your application gets turned down, you'll have 6 months to improve your emblem and file a notice of appeal. If the USPTO rejects your application again, you'll be given another 6 months to modify your design. After that, the agency will pass the final decision on your trademark by either registering it or dismissing it for good.
Bottom line
A trademark is a surefire way to effectively protect your intellectual property. Depending on your budget and personal preferences, you can either apply for a trademark yourself, or delegate this task to a specialist. By trademarking your logo and brand name with USPTO, you'll get exclusive rights to use these creative assets. If any of your competitors decides to steal or copy your logo or name, you'll be able to successfully protect what's rightfully yours in court.