A modern business card does not only include contact information, but also a stylish design that conveys the character of a brand and contributes to its promotion. 72% of people judge a company by its business card design, which means it should look professional, creative, and stylish. We have collected ten trending tricks that will help modernize it.
1. Minimalism
Do you want to create a business card that will not go out of style in the near future? Demand for intelligent and minimalistic design remains relevant throughout the year. Such business cards look modern and convey brand information in a simple way. Here's how it works in practice:

Minimalism is guided by the principle "less is more." Although the key elements of business cards – company information and contact details remain, they should be presented as concisely as possible.
Key elements can be a simple but original geometry with clean lines, soft colors, sans-serif fonts, and a minimum of text and decor.
The main task is to draw the customers' attention to the main details without distracting them with fancy curls or shiny letters.
The basis of minimalism is freedom and originality: do not be afraid to displace elements from their usual places or look for new forms of expression in order to convey the main message.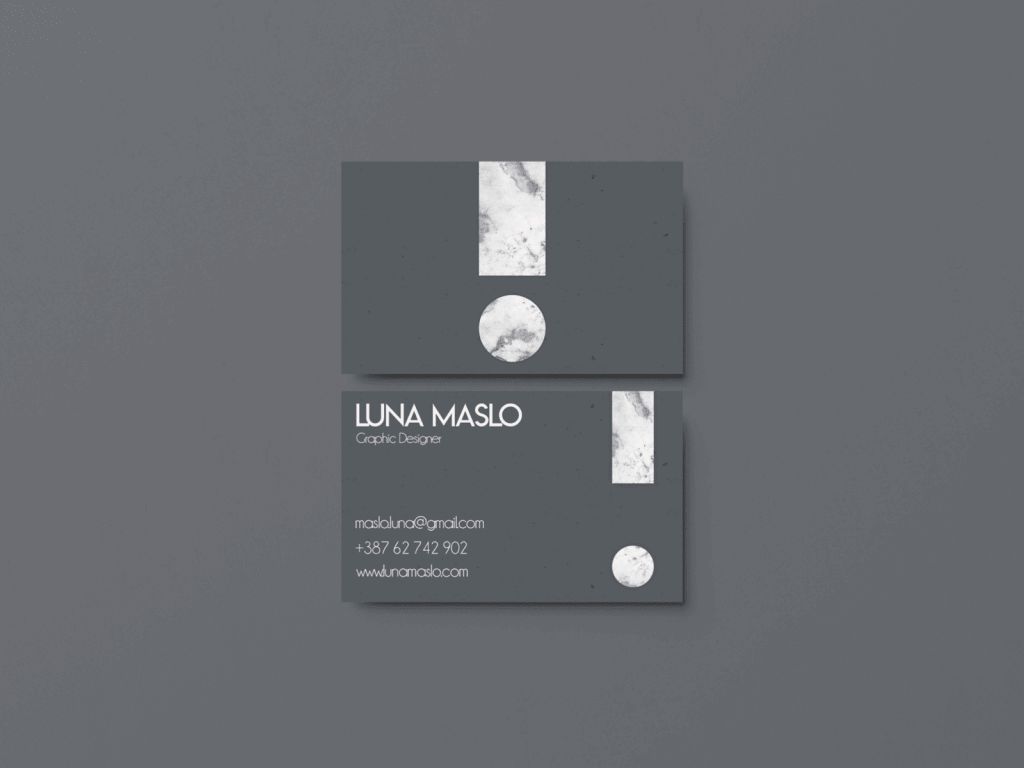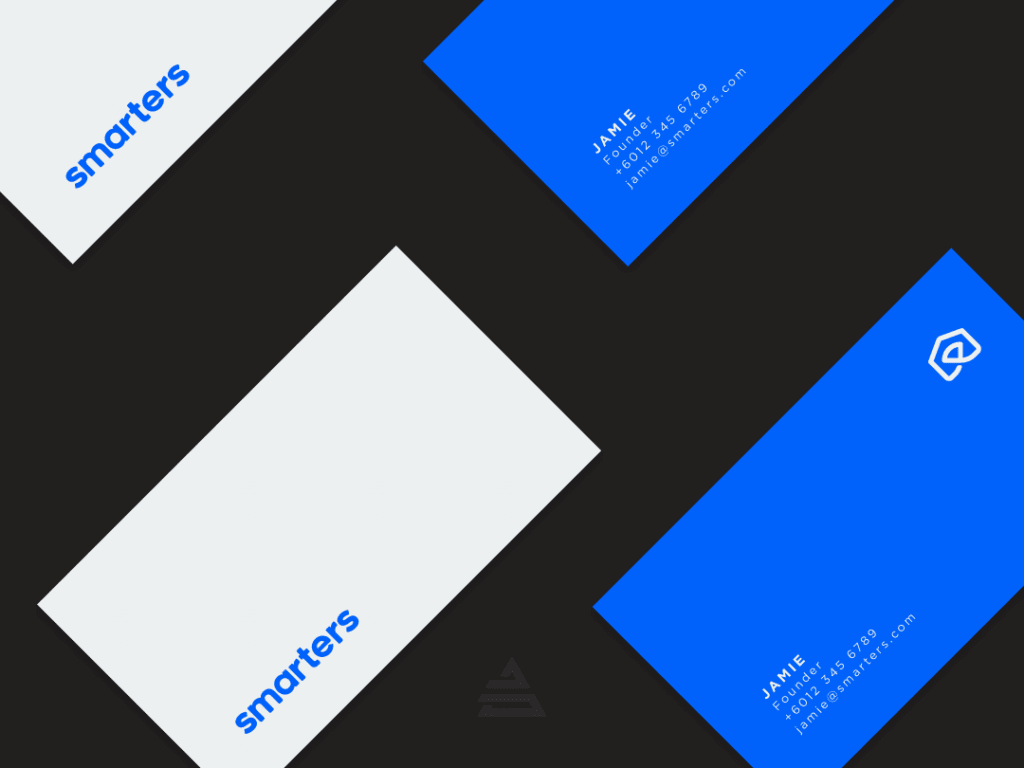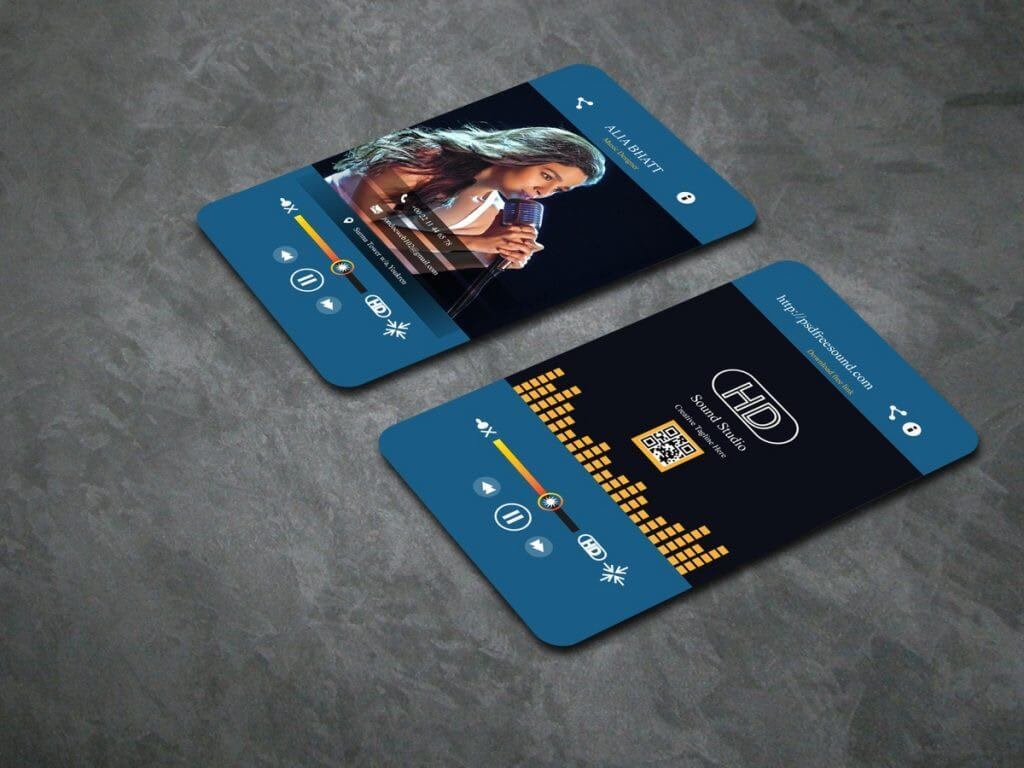 2. Interactivity
The goal of this new experimental technique is to arouse people's curiosity by turning a business card into something interactive. A card can have two or three layers. To read the information, you need to assemble a simple puzzle, "open" a cut-out window or shape.
Such business cards are held longer in hand, which means that the information on them is better remembered. However, developing interactive business cards is not as simple as it might seem:

Do not overcomplex the business card. Users will not spend much time on games with design.
Choose one simple "trick", for example, a sliding element, under which contact information or a discount code is hidden.
Another effective trick is to hide the information inside the folded card in the form of an airplane, a small box, or another form that is associated with your brand.
Make sure that the interactive design gives hints on the elements of your corporate identity: for example, the opening insert is made in the form of your logo or brand colors.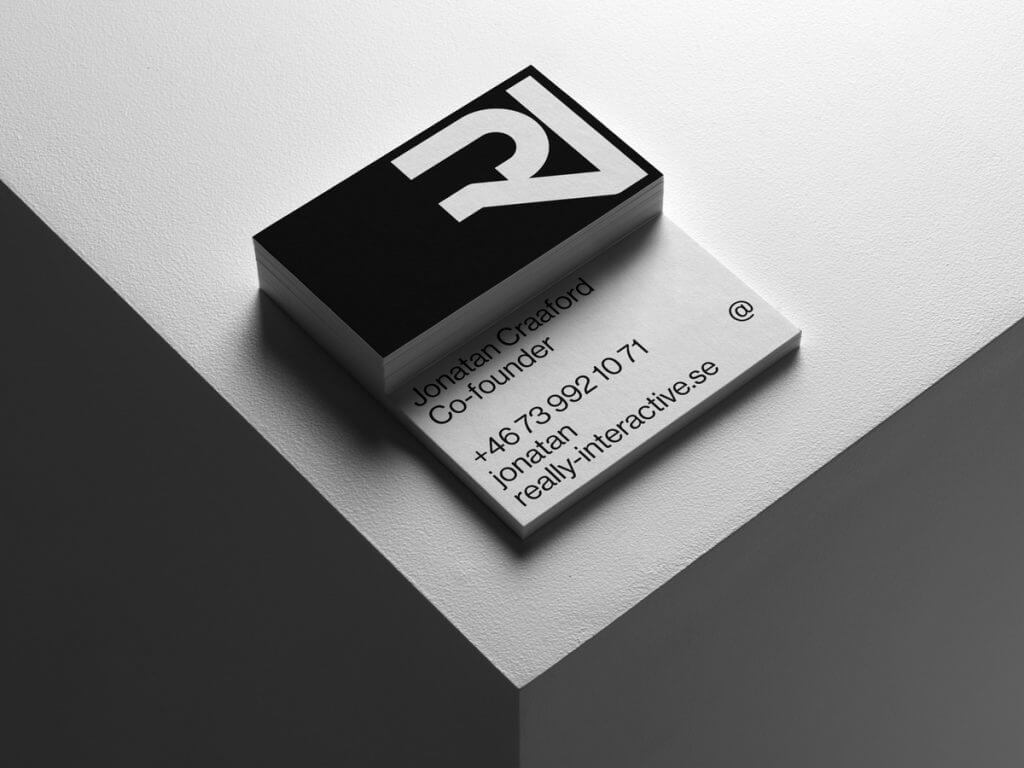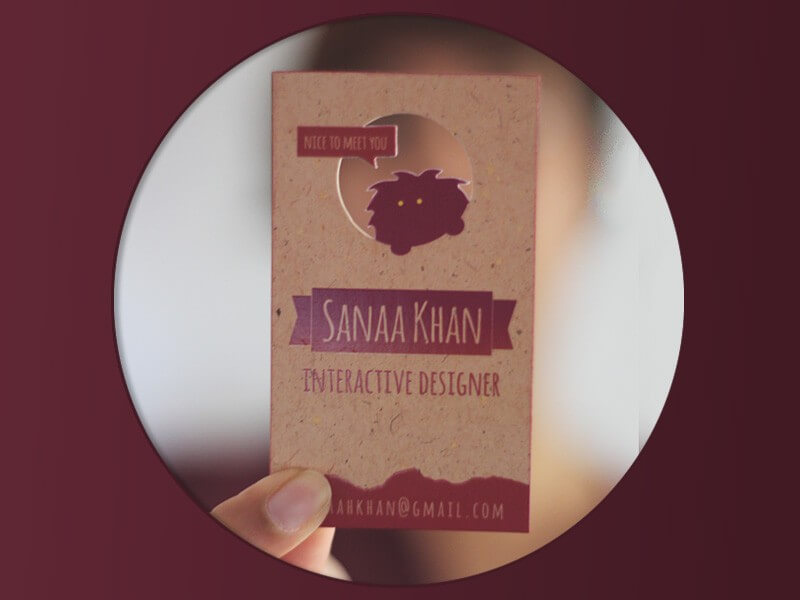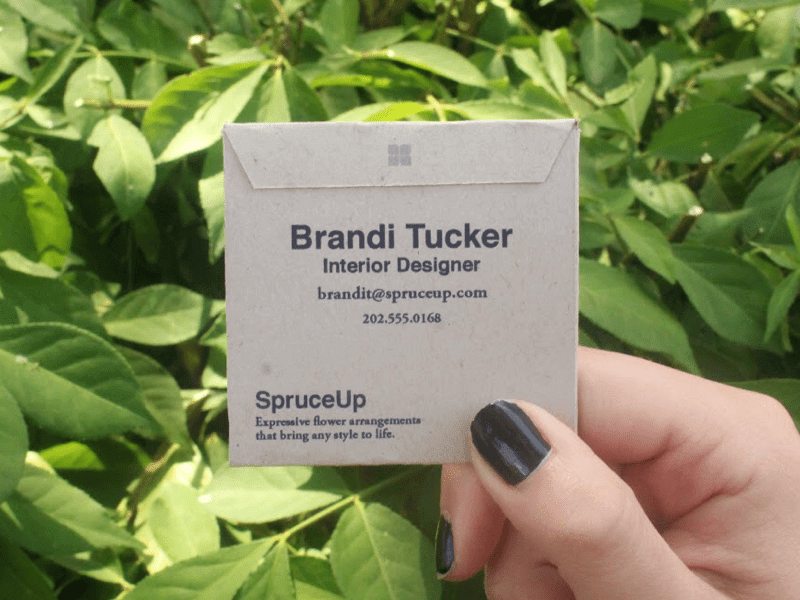 3. Large bold font
Text takes the center on such a card. Huge letters fill almost all the free space in order to instantly draw attention to the most important information. Usually, it's a name or a slogan. This technique will convey the strength and confidence of the brand, if the following tips are followed:

Since typography plays a major role, choose it carefully. Remember that the font should convey the personality of your brand, so you need to make sure that it is in harmony with your corporate identity.
Do not be afraid to use bold and colorful shapes, even if the giant letters seem to go beyond the borders of the card. However, keep within limits: do not enlarge the entire text. Just one word or a short phrase is enough.
Pay attention to colors: they should not attract attention. Large letters will look better on a plain background which serves as a contrast or complement.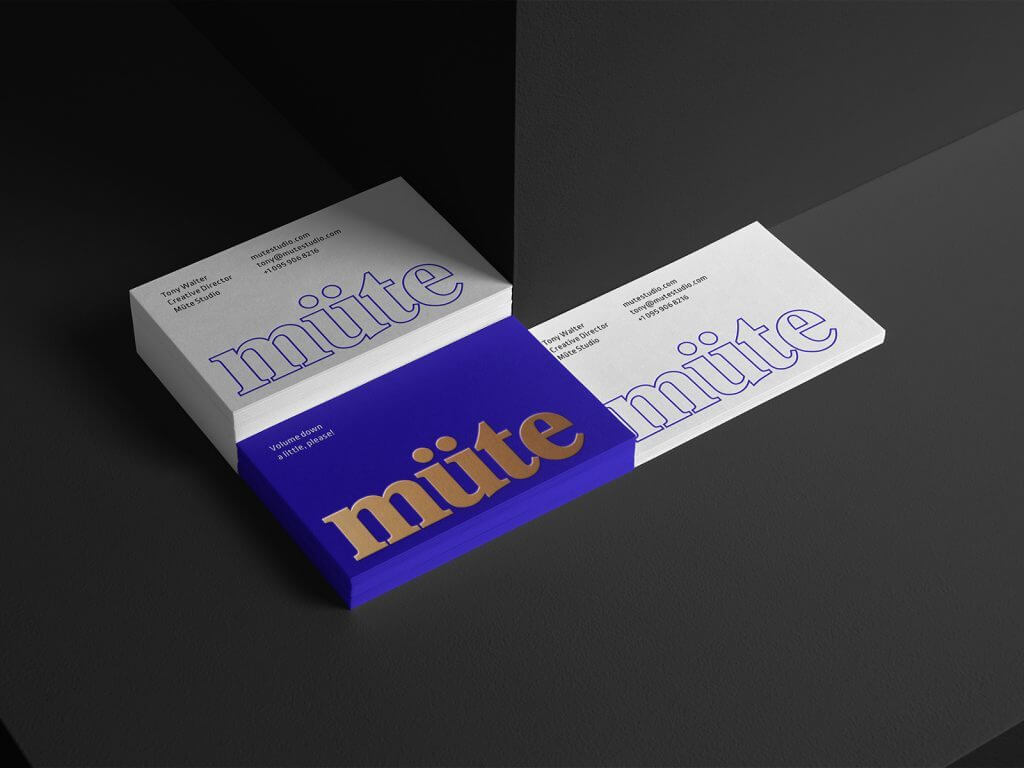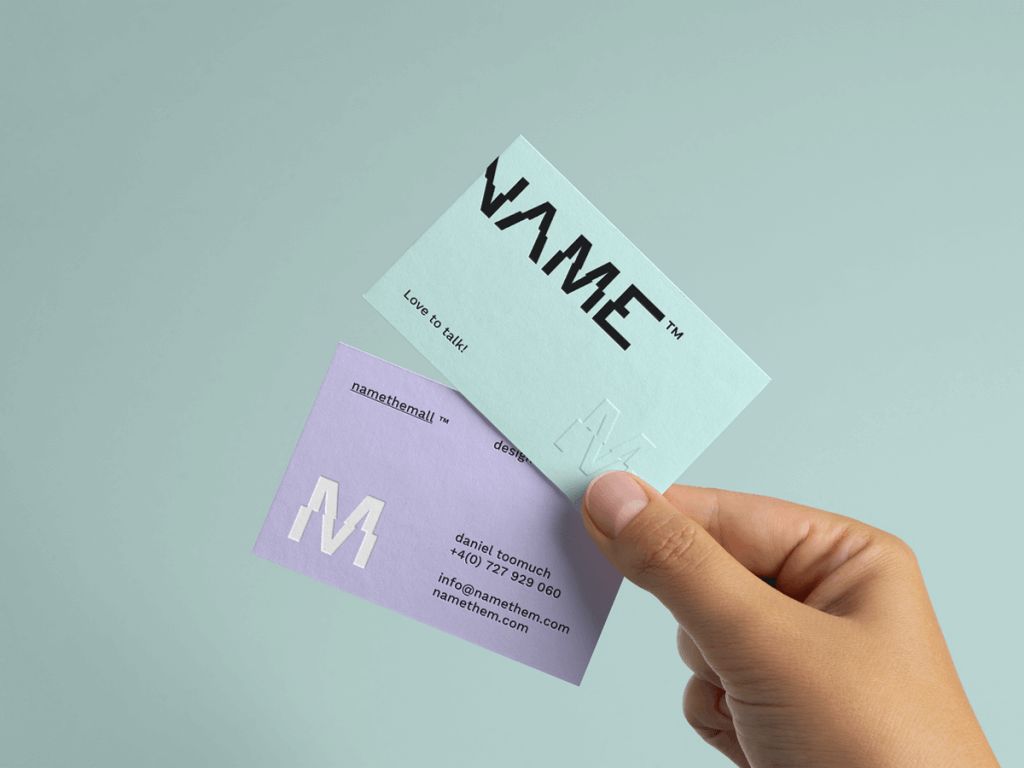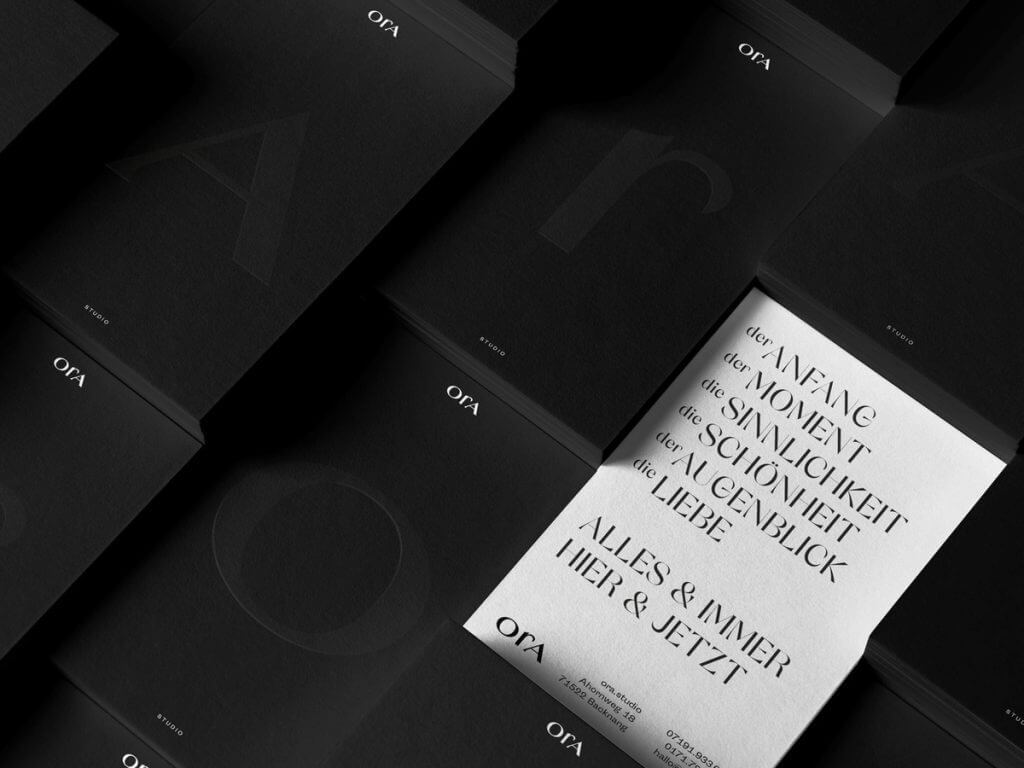 4. Smart elements
Business cards are rapidly closing the gap between the paper and digital worlds. Add a QR code to the business card: this saves space and looks modern. It also increases the chances that users will find you on the Internet: the scanning process is much simpler than typing the address manually. People will be able to go to your website, landing page, or social network in one click.
Note:
Non-standard QR codes are in fashion. Instead of a black and white character set, it is worth generating a color cipher of an unusual shape to attract attention.
Some social networks offer their own types of QR codes. This function is called "Business Card" on Instagram and "TikCode" on TikTok.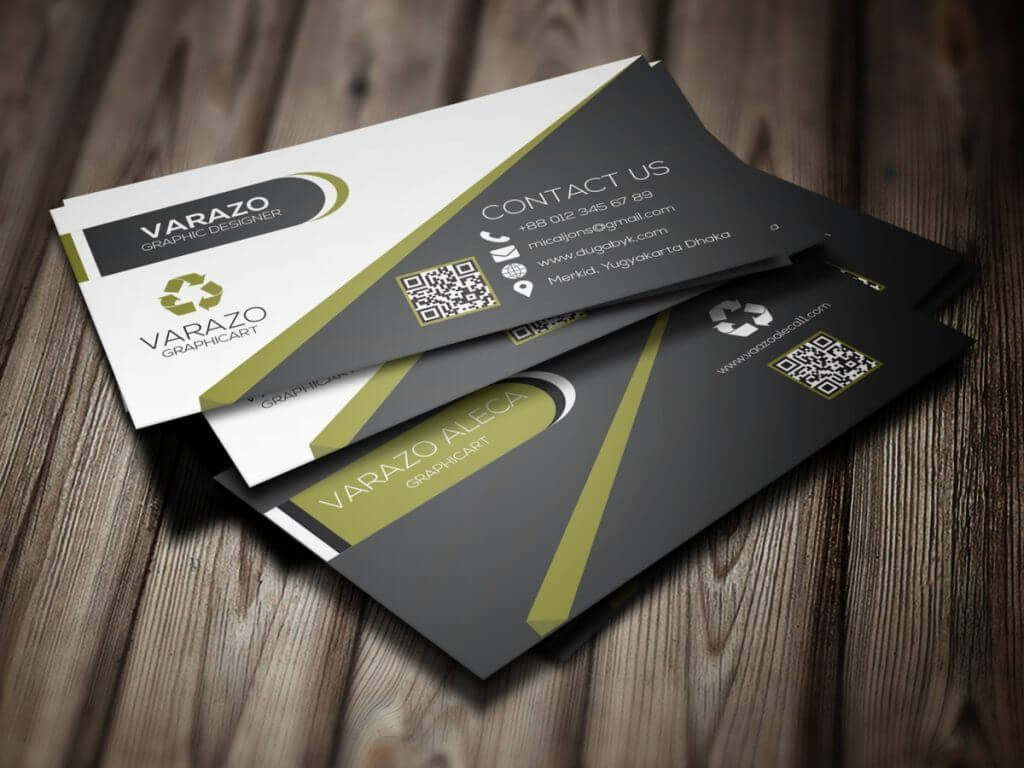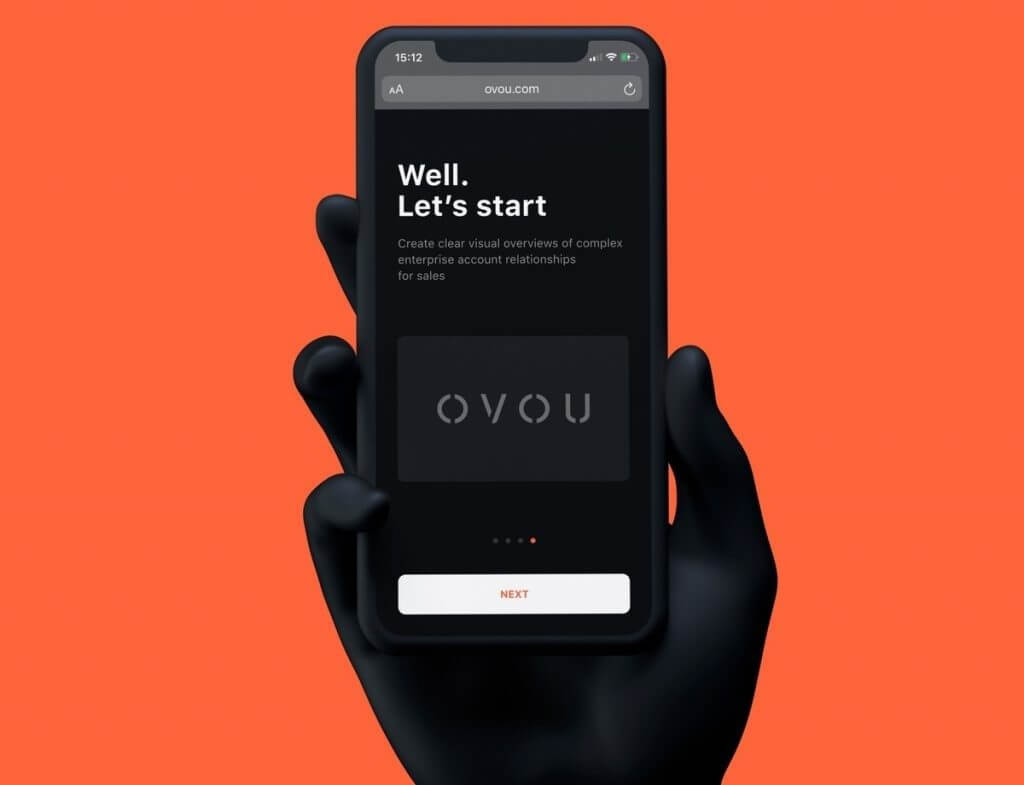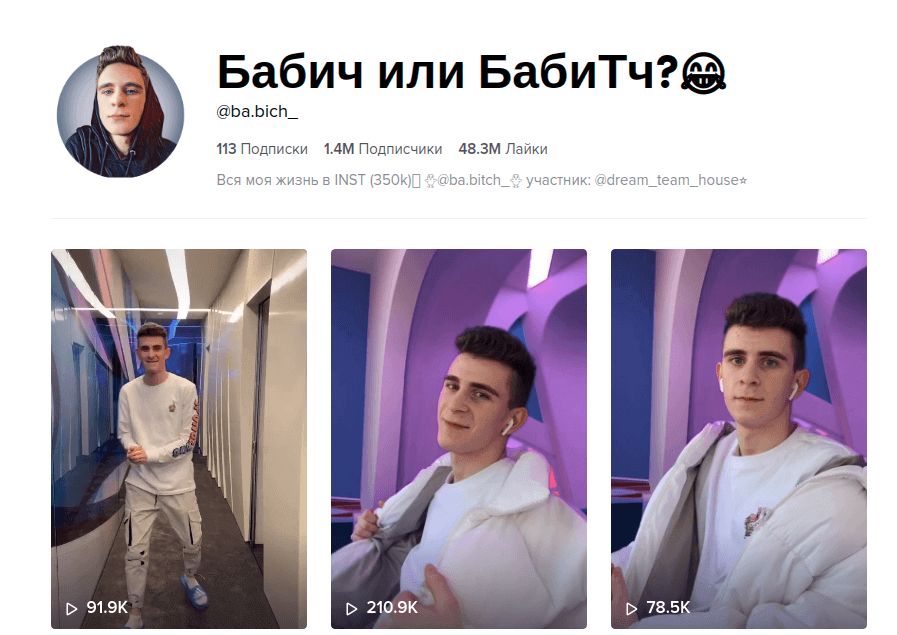 5. Unusual shapes
Rectangular classics with sharp corners will attract less interest than unusual shapes. In 2020, experiments with no restrictions are welcomed – the main thing is that the information should remain easy to read. Here are some interesting ideas:

Cards in the form of a logo or object that is associated with your product: cans of yogurt, a machine, or a tree.
Business cards in the form of geometric shapes: square, rhombus, circle, and triangle.
Folded business cards resembling a book.
A "bitten off" corner. The edges can be either even or irregular.
Not a big fan of radical ideas? Try to round the edges of a regular business card or turn a horizontal card into a vertical one.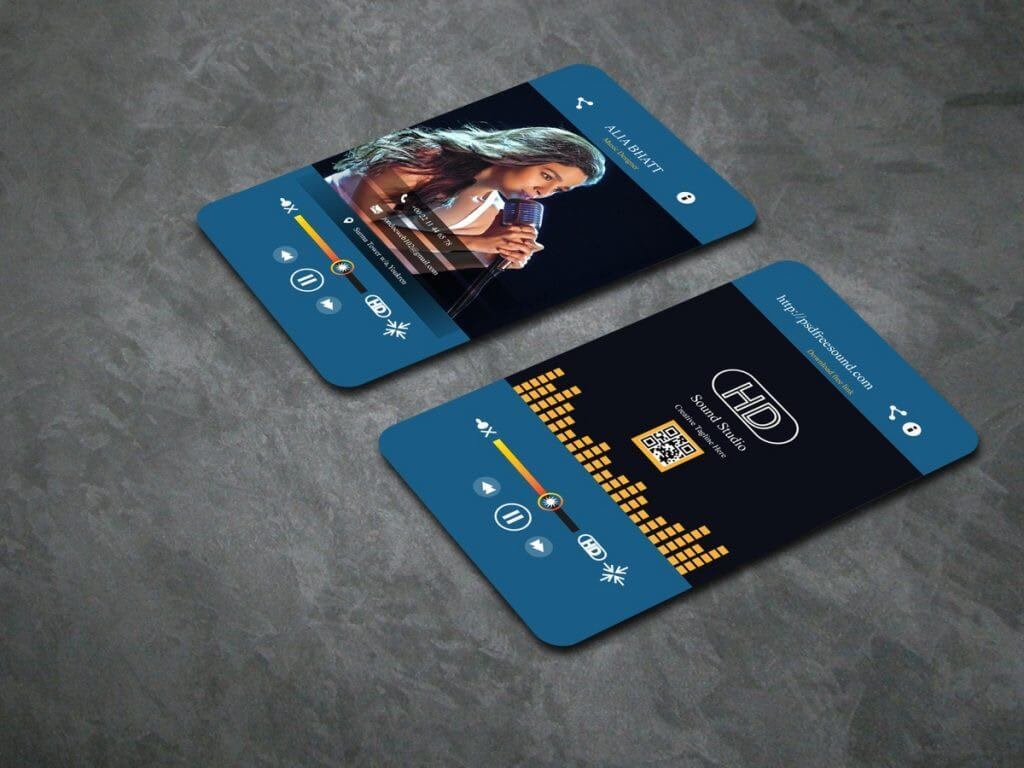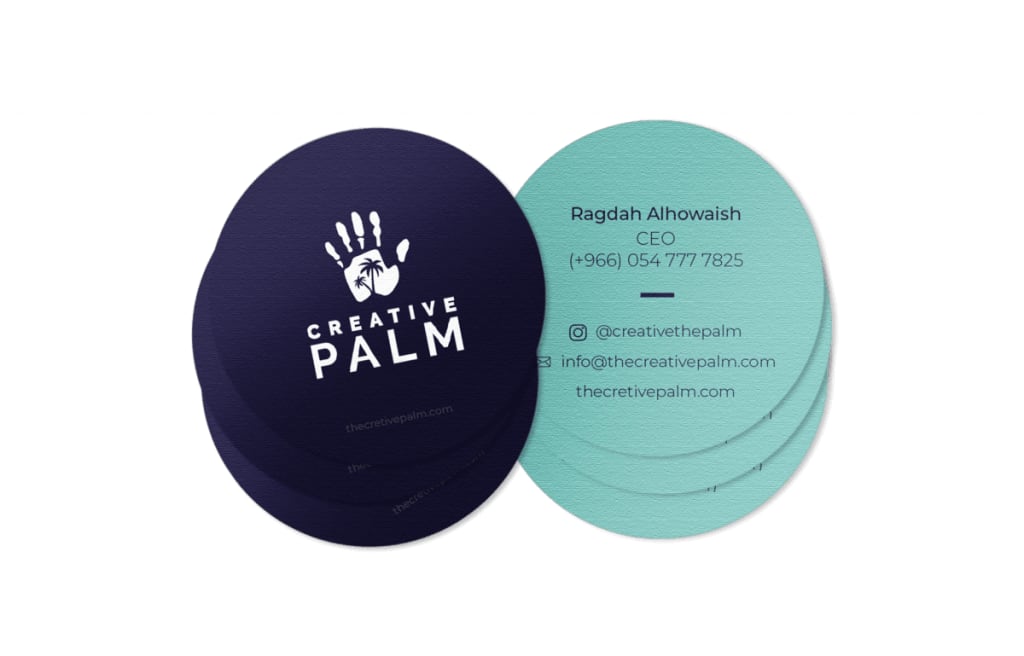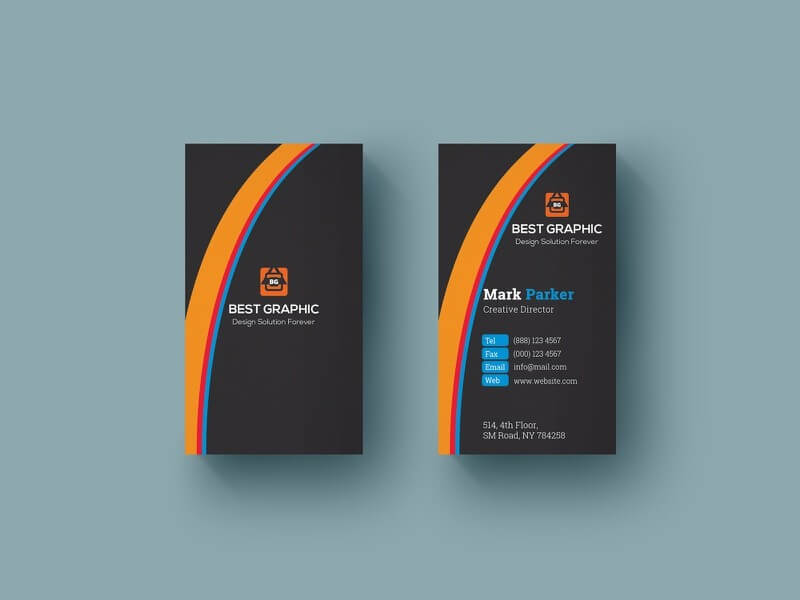 6. Colorful edges
This fresh and original trend will add a three-dimensional effect to the business card. Colored edges are a universal way to funk up both standard and creative cards:

Color can spice up business cards of neutral shades. Contrast colors look most effective: for example, a black background with yellow edges.
Does your business card takes the form of an unusual shape? In this case, the colored border will highlight its originality.
The thicker the business card is, the better the colored edges will look. Get creative with this trick by creating a card from non-standard materials (read more about them below).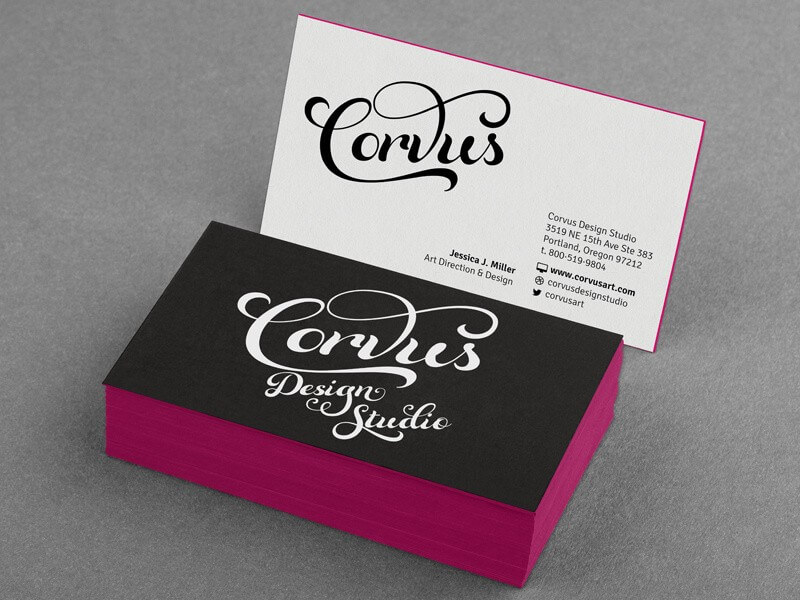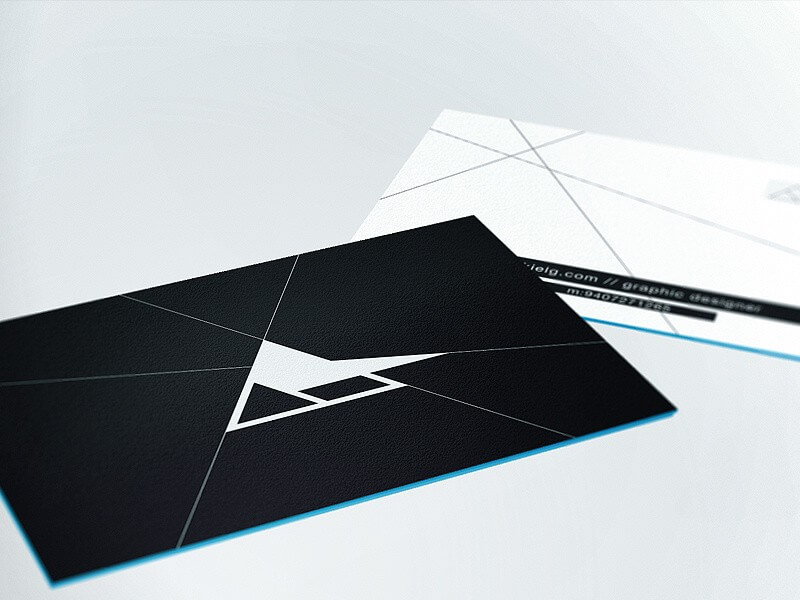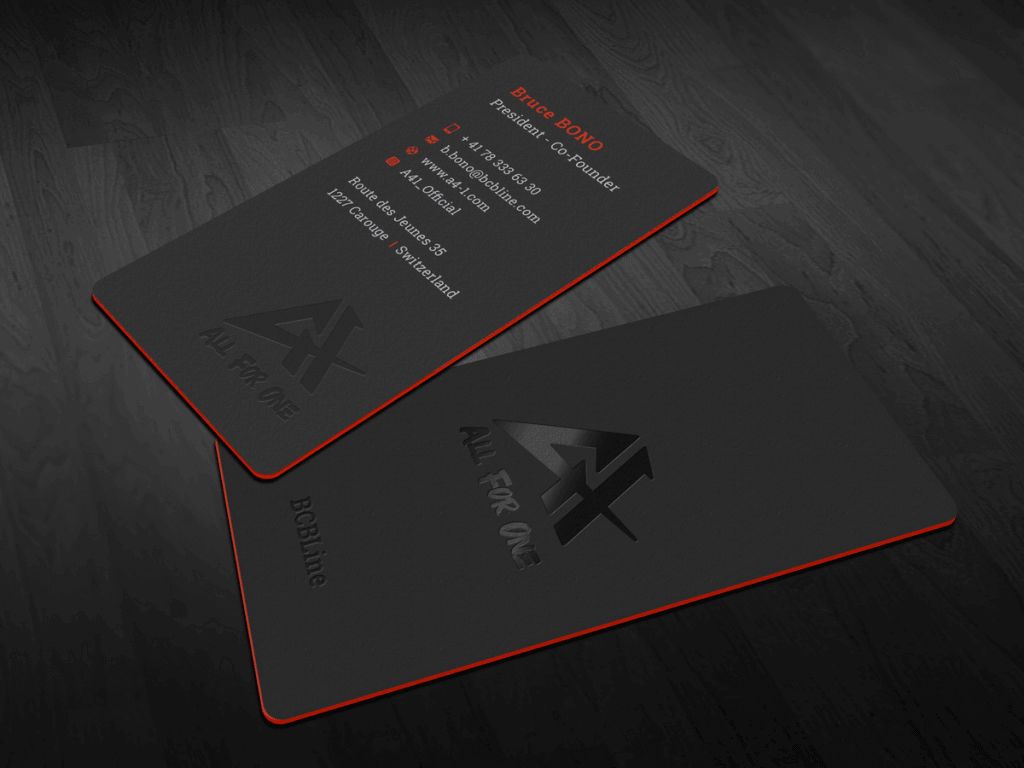 7. Gradient
This is not the first year that this technique dominates the design world and it's not going to lose ground. Gradient business cards look creative and voluminous. Here's how to put it to use:

Consider color psychology as you combine several shades at once. Ask yourself the question: what emotions do you want to arouse in the target audience? For example, blue and green colors will convey confidence and reliability while red and orange evokes joy and energy.
Remember to include your signature colors in the gradient.
Remember that the trend has shifted towards smooth, almost invisible to the eye, transitions of shades.
Do not apply the gradient to the entire card. Limit yourself to the one element you want to highlight: background, logo, text, or graphics.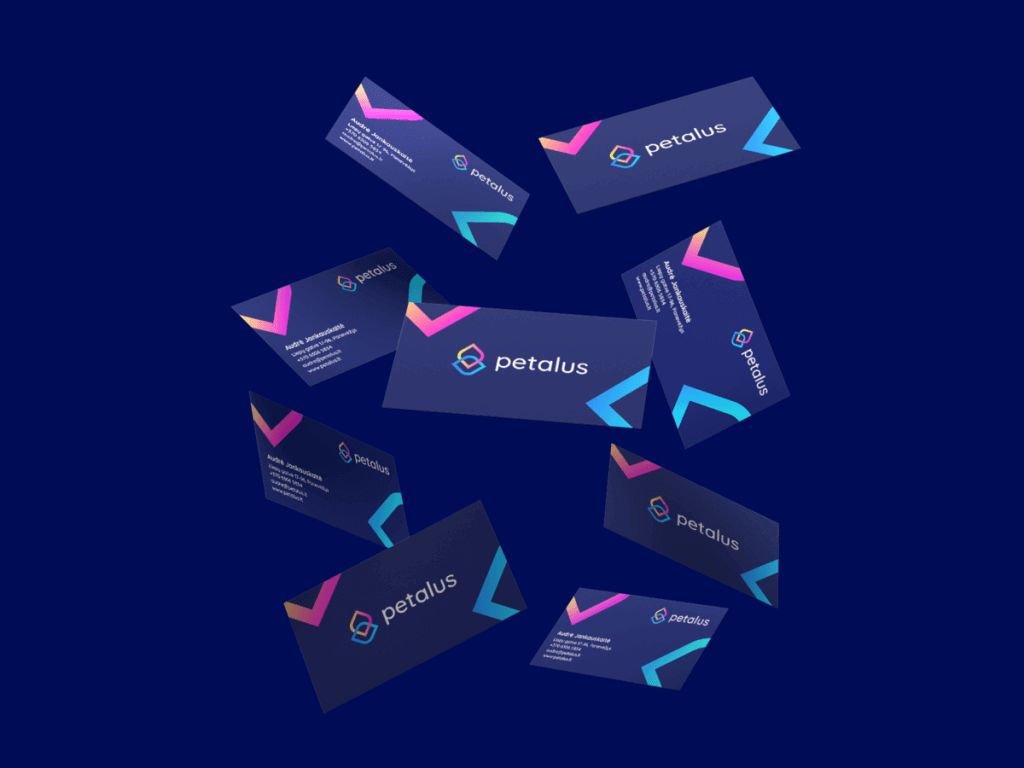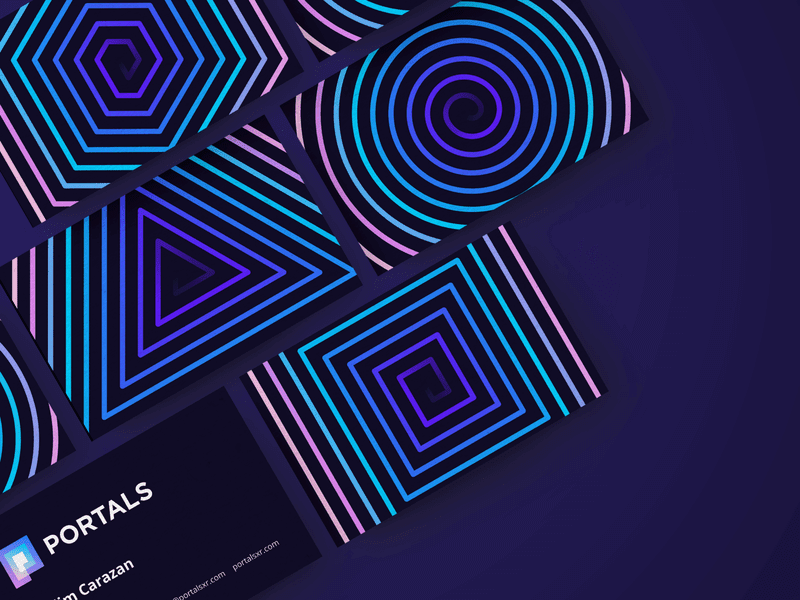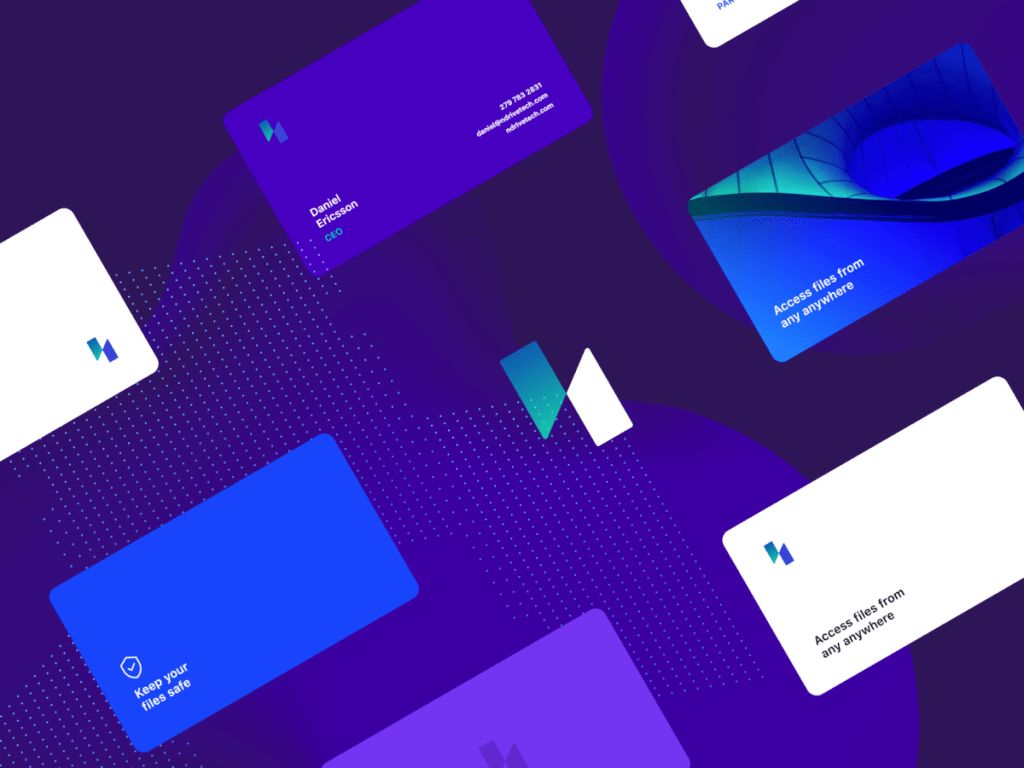 8. Unusual Materials
The tactile experience of interaction with the brand helps create a closer emotional connection. Who said business cards can only be printed on paper? Wood, fabric, leather, plastic, rubber – these are only some of the possible options. When choosing, focus primarily on the nature of the brand and the message you want to convey:

Metal will definitely impress the target audience. Such a business card is suitable for companies with a "steel" character. It even can become an accessory.
Cork conveys the brand's warm and friendly character.
Do you want to add lightness and weightlessness to your business card? Use transparent materials.
Another creative option is a touche coated cover. This durable matte paper with a rubberized texture looks elegant and luxurious and resembles a rose petal when you touch it.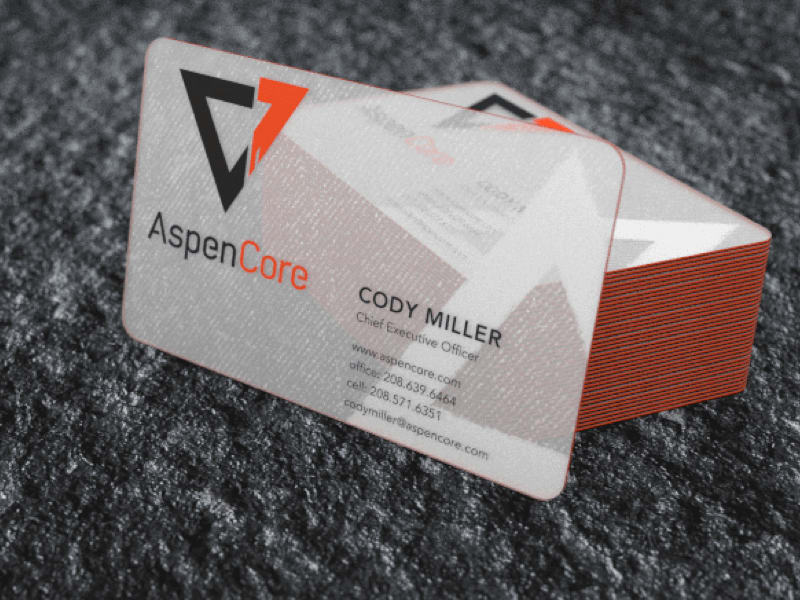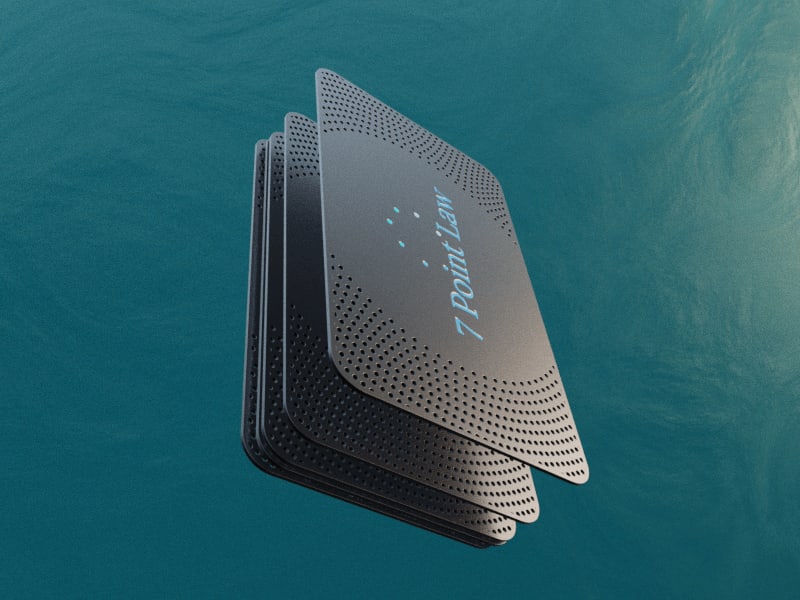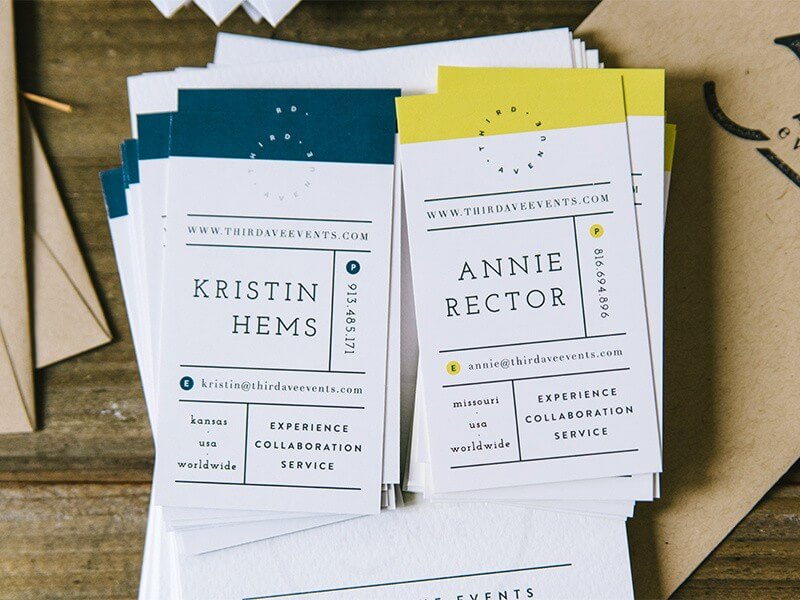 9. Branding elements
Trends of 2020 welcome the strengthening of the image and relations with the target audience. If your business card does not have elements of corporate identity yet, then it's time to think how to add them. It can be a logo, slogan, recognizable color scheme, mascot character, photos, company fonts, or graphics.
Please note that the feature of modern business card branding does not highlight the corporate identity. Identity goes by, playing hide and seek with customers. The use of individual elements, for example, single color or graphic element is trendy.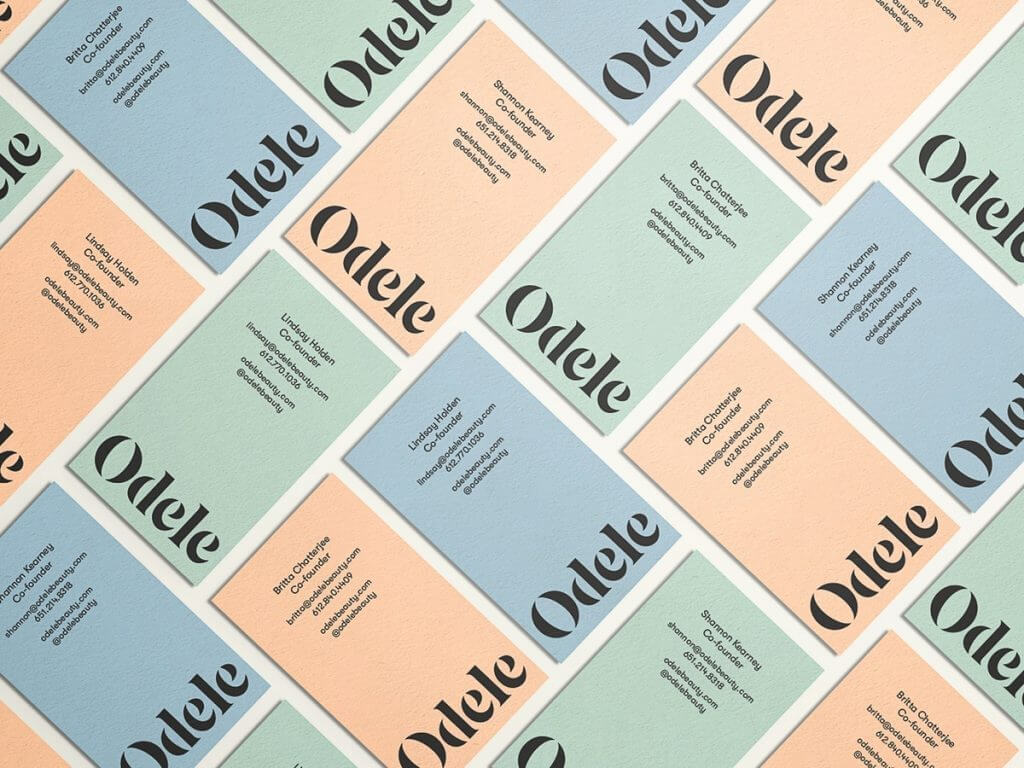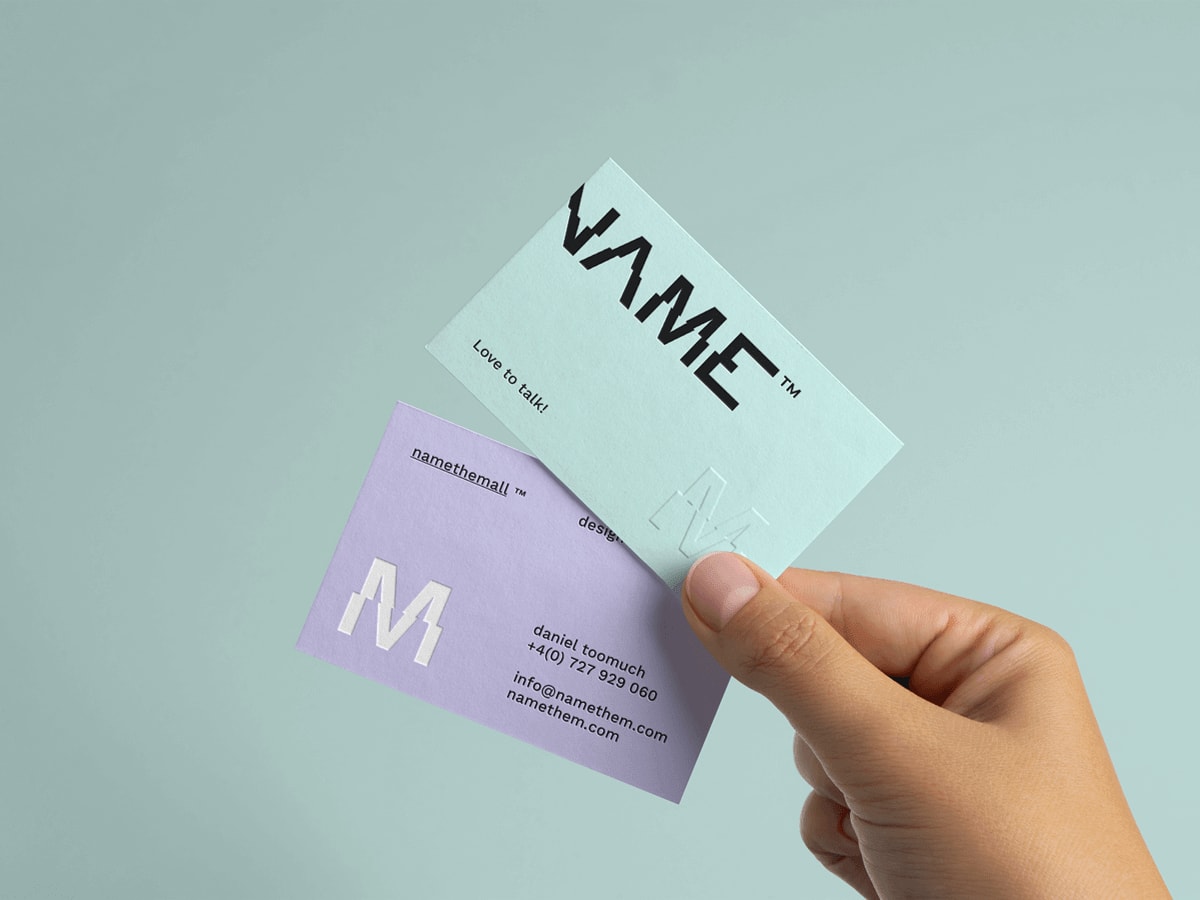 10. Signature
This trend refers to the pre-digital era, evoking nostalgic feelings, and establishing personal relationships with customers and partners. This option helps people understand that they communicate with a person, not with a corporation.
In order for a signature not to look too posh, we advise you not to make it prominent on the business card. Instead, place the signature on the side and do not add gold stamping or pearlescence to it.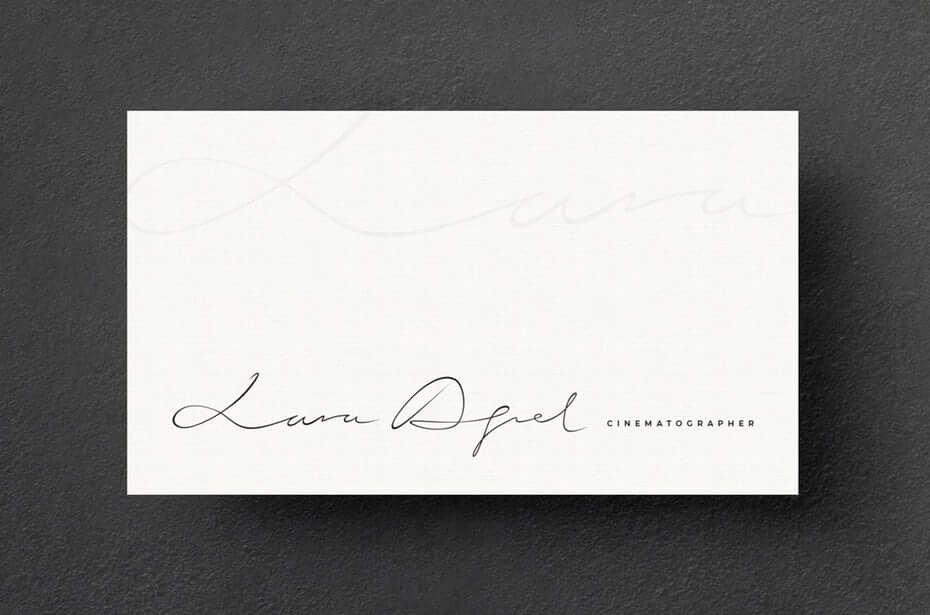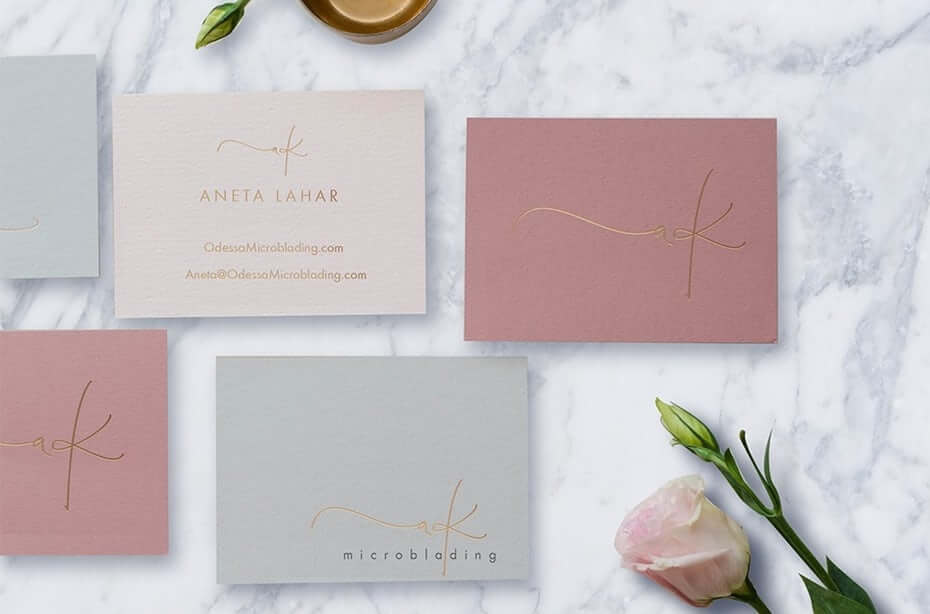 Conclusion
"The more creative, the better" – this is the motto of 2020. Are you ready to push the boundaries of traditional business card designs? Use our tips and create a business card that will exceed customer expectations. This will draw attention to the business and help you stay memorable.