What does it take to make a modern and creative business card? The secret to success is to use trendy techniques that will grab your audience's attention and tell them about your brand. This article looks at the top business card design trends for 2021.
Plastic, stamps, and gradients: Key trends
Business card designers are having the time of their lives experimenting with materials, shapes, and colors. Pick the options that suit your business best!
1. Semi transparent plastic
Due to their unusual texture, business cards made of semi transparent plastic are a hit among designers. The material is nice to the touch and looks stylish. Resistant to water and physical wear, plastic cards serve longer than their cardboard counterparts. Plus, plastic allows for a bunch of ways to craft an original design:
A way to go is to leave a part of your business card non-transparent.
Pick an appropriate color scheme, e.g. soft hues or eye-catching highlights.
Make your text and graphics stand out. If you have a transparent background, use bright colors for your text. If, however, you have a colored background, leave your text and graphics transparent.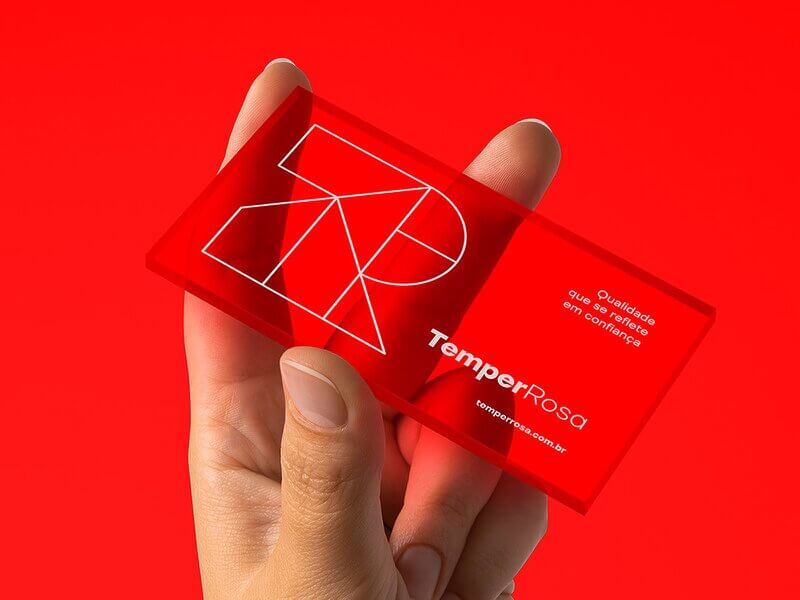 2. Stamps
Business cards have borrowed stamps from official documents. You can put any information on a stamp, from your company name, to contacts, to call to action. Once you have a stamp ready, you'll be able to create business cards like clockwork.
Designers like this method for its amazing versatility. You can use your stamp for a variety of other carriers, e.g. for letters, flyers, product packaging, etc.
Think about what shape your stamp will have. It can be a geometric figure or randomly arranged graphics.
Pick the right color. Don't constrain yourself to the traditional shades of blue. Look for the shade that will convey the right mood.
Make sure your stamped text and/or graphics come out clear and legible.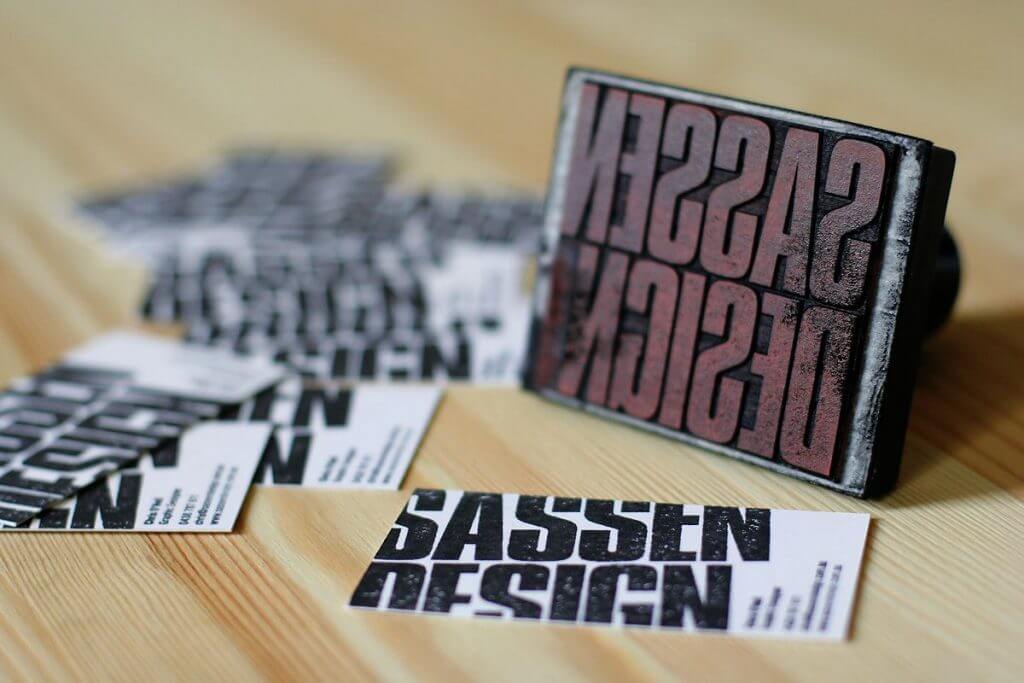 3. Painted edges
Looking for an eye-grabbing color solution? Try painting the edges of your business card. lt's a surefire way to add a 3D effect to your design and make it truly memorable. The main thing is to pick the right hues. Here are a few tips on how to do that:
Opt for contrasting colors. Bright edges will look great against a dark background.
For a better visual impact, consider making the edges a little thicker than the rest of the card.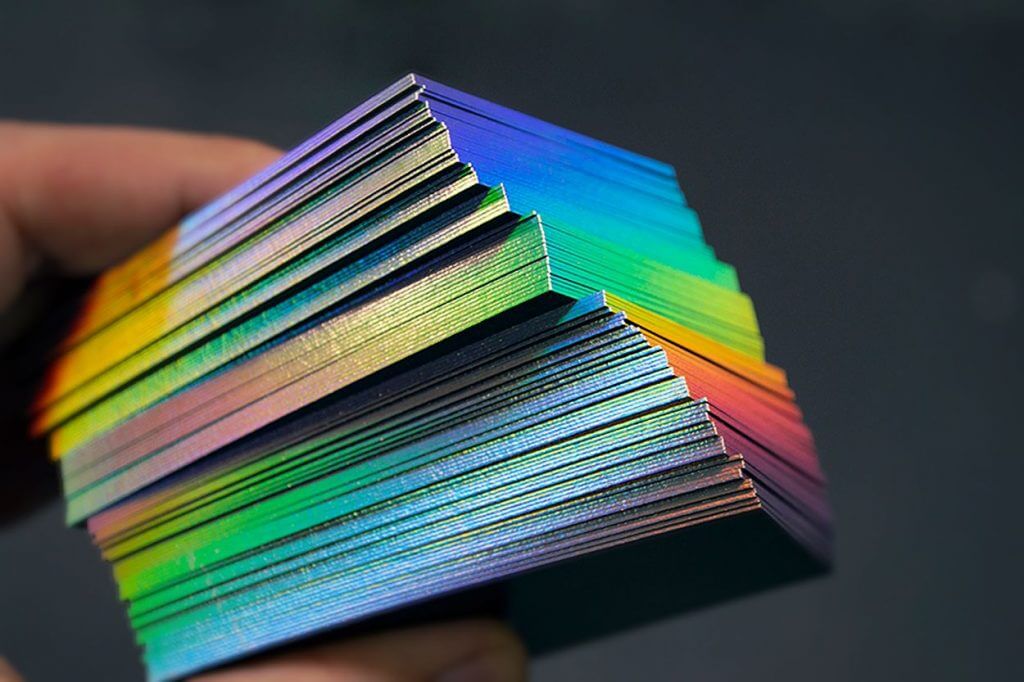 4. Recycled cardboard
If your company stands for eco-friendliness, be sure to manifest it to your clients and partners. A business card made of recycled cardboard will showcase your efforts in making our planet a better place to live in. Take a look at these guidelines:
Avoid using bright colors. The beautiful cardboard texture works best with natural shades.
Use soft and refined hues for text.
Steer clear of special effects like gloss or embossing. Always remember that your card must create instant associations with nature.
5. QR code
Metaphorically speaking, QR code is a bridge between the physical and digital worlds. By scanning your QR code, your potential clients will be able to easily access your website, landing page or social media page. Here are a few tricks to makу a great impression on your recipients:
You don't necessarily need to use the traditional black and white square. Your QR code can come in any forms and colors. You can even incorporate your logo into it!
Be sure to create a coherent design. If, say, your business card features a handwritten font and soft shades, make sure your QR code has a matching visual style.
Add a short call to action. Tell your recipients what they need to do and where the code will take them ("Check out our testimonials", "Get a discount", "Sign up for a free webinar", etc.).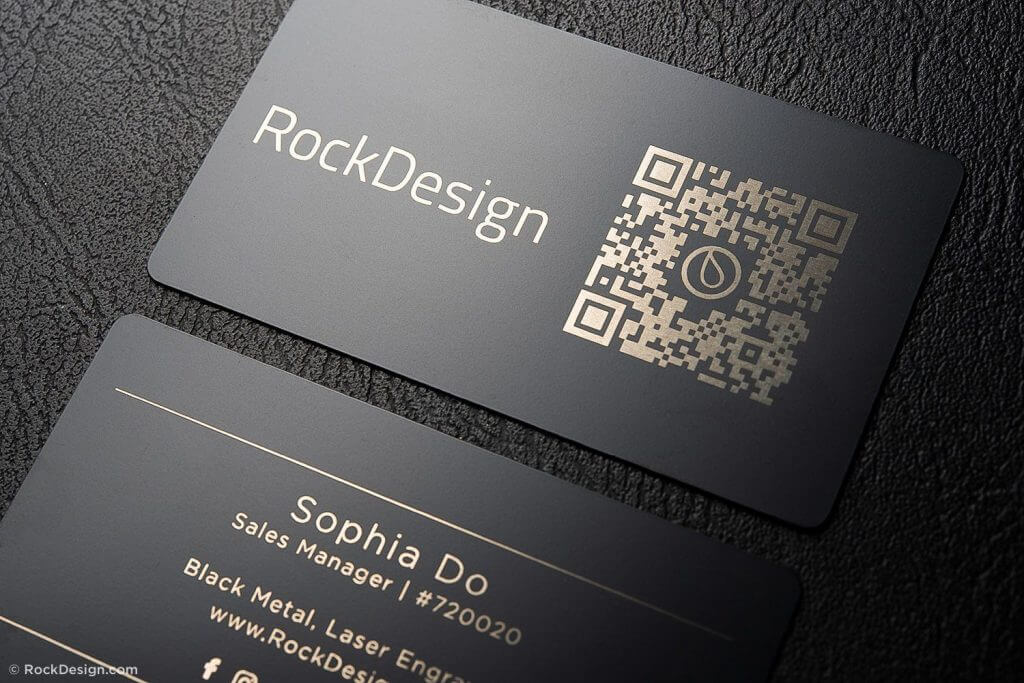 6. Gradients
Gradients have been trending for quite some time now. With each coming year, transitions between colors are becoming more smooth and indiscernible. Gradients are sure to add volume to your business card and reveal your creative side.
You can apply gradients as a background or use them to highlight your logo, text or graphics.
Using magenta shades will make your business card more voluminous and visually attractive.
Consider placing colored gradients against a dark or white background.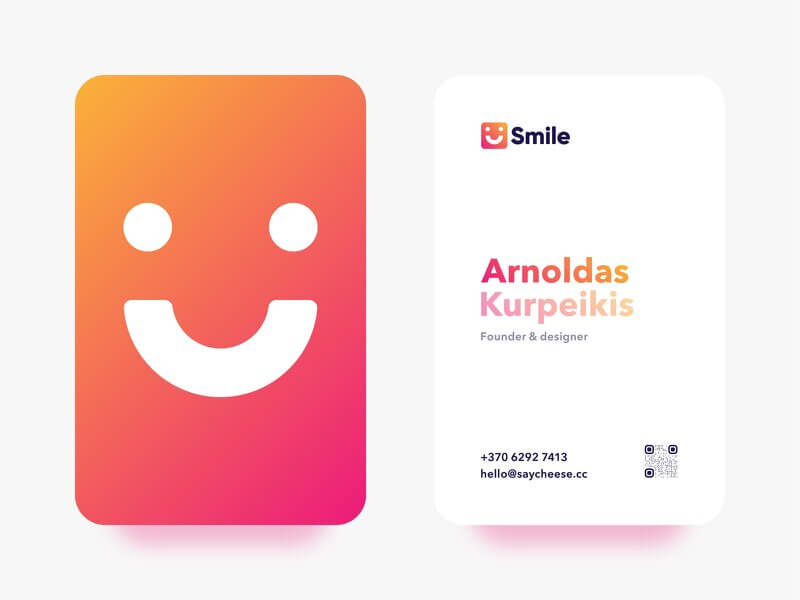 Minimalism and branding: Design tips
How do you know which trending techniques will appeal to your target audience? Where on your card should you place your logo? What colors have the strongest visual impact? A survey held by the British agency Instaprint revealed that 40 of people have a negative because of the quality of their business card. Take a sneak peek at more insightful findings:
White and beige are the best colors to use for background. Also, people respond well to green, blue, and peach.
Nearly the half of those surveyed (45.4%) favor a traditional business card design that makes it clear what the company deals with. At the same time, 30.8% of the respondents prefer a no-frills design which only contains key information. Finally, only 23.9% of those surveyed approve unique creative solutions when it comes to business cards.
A person's occupation affects the way they perceive a business card design. For example, designers and marketers prefer neutral colors and simple fonts, while real estate agents opt for bold shades and highlighted contact information. As for chefs and hair stylists, they react well to bright hues and large logos.
To make it easier for you to craft a beautiful business card, we've outlined a few versatile guidelines to stick to.
1. Minimalism
"Less is more" is the ubiquitous rule that works across business sectors and target audiences. Use as few elements as you can. Leave enough blank space around text and graphics. A minimalist business card will look clean and timeless.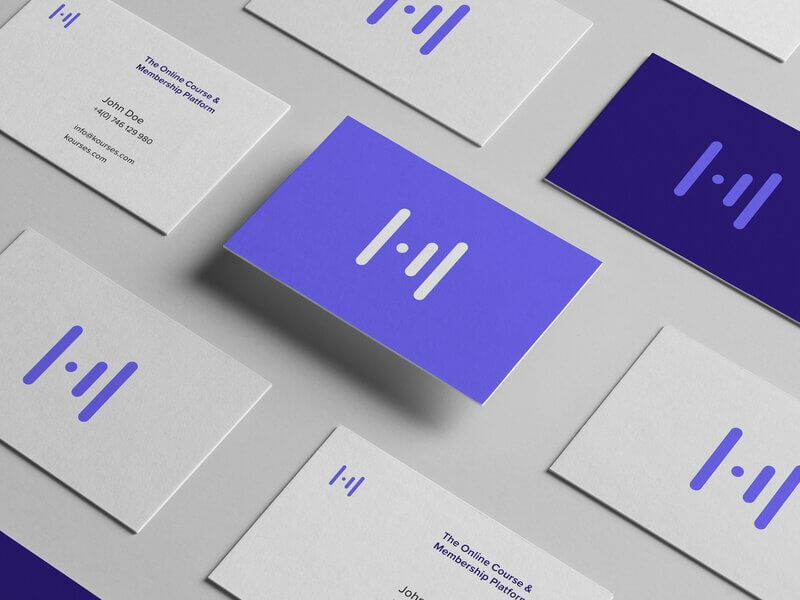 2. Branding
Logo, corporate colors, and fonts have the power to tell a lot about your brand. Can't figure out where to place your logo and what colors to choose? Get help from the ZenBusiness brand identity maker! This smart constructor will offer dozens of ideas for your business card in seconds.
3. Key information
Keep in mind that the main purpose of a business card is to provide contact information. Your business card must contain your company name, physical address, email address, phones, and social media pages. Make sure your contacts are legible, accurate, and relevant.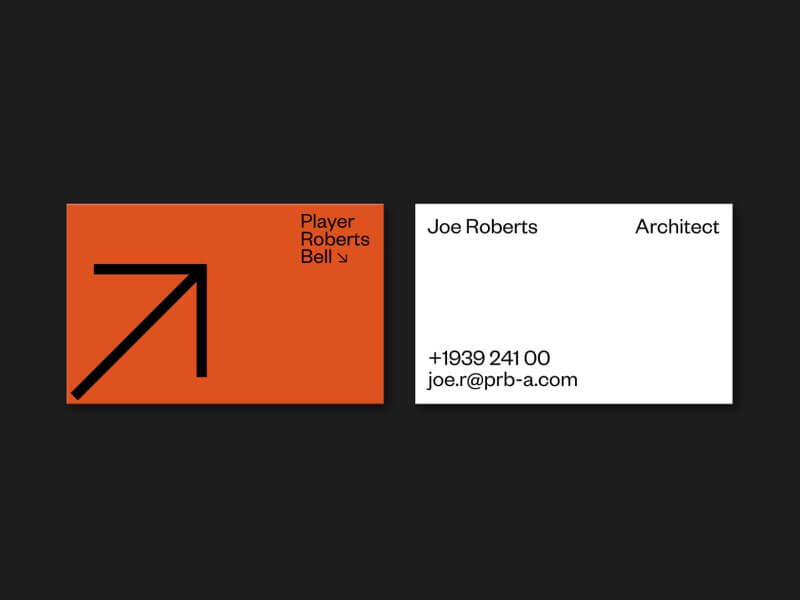 4. Highlights
Avoid mixing things that don't go well together. For example, we don't recommend using gradients on a plastic card or pairing colored edges with a bright background. This will make perceiving the information harder for your recipients.
Identify only one central element that will draw the attention. It can be an unusual material, saturated color, etc. Before doing that, it won't hurt to analyze your brand personality and your audience's needs.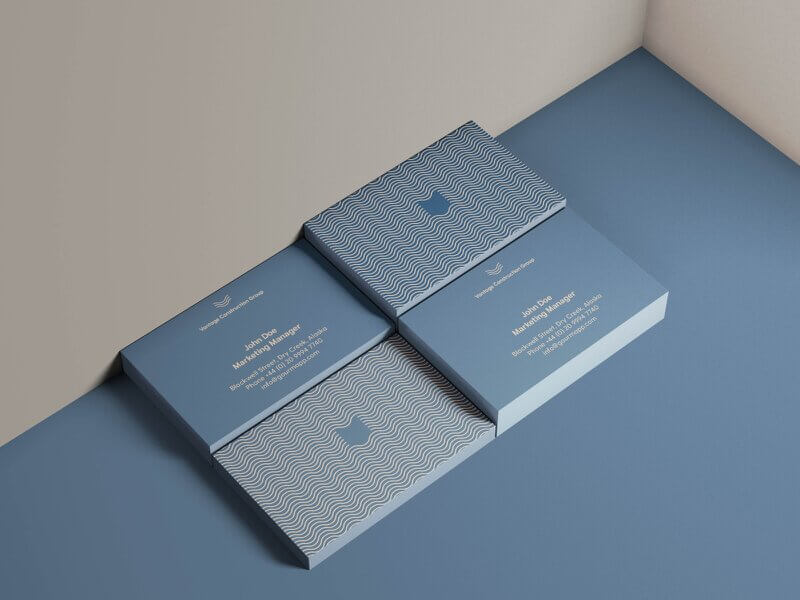 Wrapping up
A business card is the continuation of your brand personality. A smart business card can speak volumes about your company and help it stand out in a competitive market. To craft a neat card, you're welcome to draw inspiration from the trends outlined in this article. At the same time, make sure your design stays elegant and clean.