A logo is a graphic work used to enhance recognition of your company. It is a key element on which your brand identity relies. A logo is a smart way to tell your target audience what business you're in. Your design is responsible for customers' first impression of your brand. You never get a second chance to make a first impression, right? With all this in mind, the task of creating a company icon is not to be taken lightly.

1. Key logo elements
Icon

It's important to choose an icon that fits your industry in terms of both theme and style. Otherwise, you risk conveying the wrong message and losing your audience. Before working on your design, take the time to define what your industry stands for and what your values and goals are. Make sure your icon reflects this information.

Color

In logo design, popular colors include red, yellow, blue, orange, green, violet, and achromatic colors. With such a variety of tones, choosing a color scheme can be tricky. Be sure to read about the psychological connotations of different colors and the way they affect your audience.

Name and slogan

By using your company name or slogan, you can communicate information in a more straightforward way. Adding text to your logo is an effective way of telling potential clients what products and services you provide. Make sure your text is concise and to the point. For more information on choosing the right name for your business, click here.

Font

Your selected font must suit your icon (image) and enhance your logo identity. For logos with more than one word, use a maximum of two matching fonts. Don't overdo it with decorative fonts. Most of them become illegible when scaled down, which means you'll have trouble reproducing your design. Сollection of the best fonts for the logo you can find here. Useful examples of typography logo design can be found here.
2. Examples of creative company logos
Check out some great company logo designs. Check more ideas here.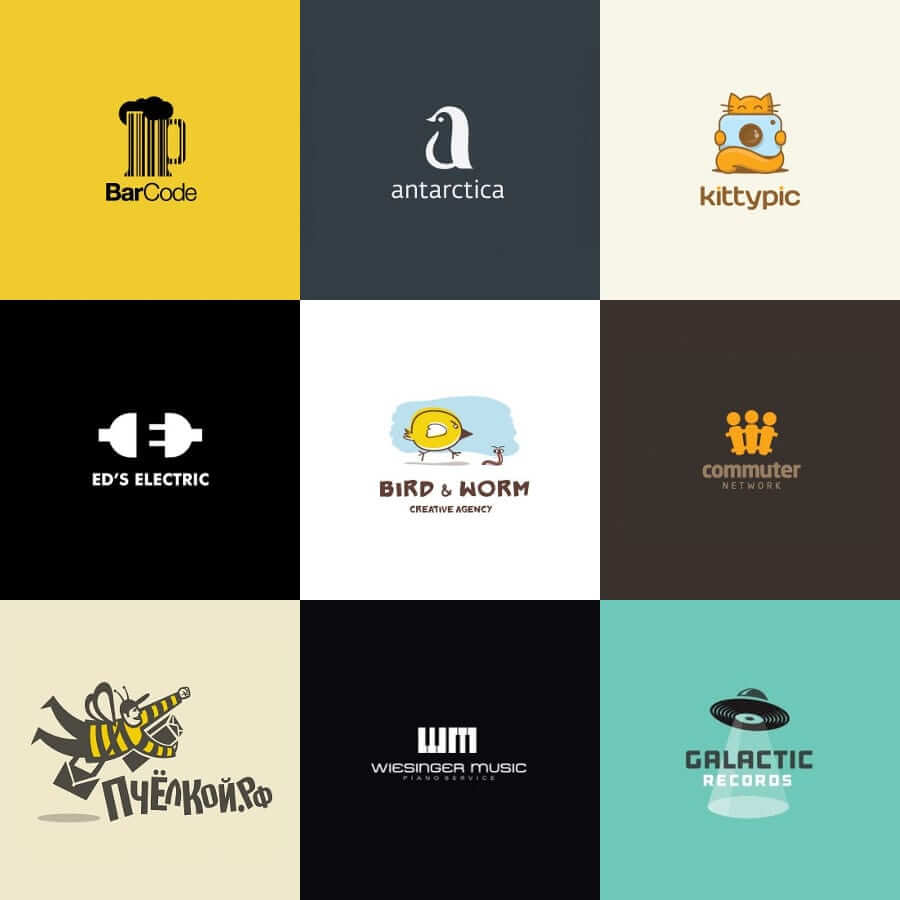 3. Ways to create a company logo
There are as many as six ways to design a logo to represent your brand:
Do it yourself

If you want to get a logo for free, prepare to spend 10-20 hours designing it yourself. The best thing about this approach is that you can have everything under control and make your design look exactly how you want it to look. However, if your artistic vision and drawing skills are not good enough, you risk ending up with an amateurish logo. A poorly made icon may prevent potential clients and partners from taking your business seriously.

Hire a designer

This method requires significant time and money. Depending on your designer's competence, a logo will cost you from $50-$100 to $500-$1,000. Prepare to wait up to a couple of weeks for the result. Most designers are qualified for the job, so you can count on a professional design. Bear in mind, though, that you won't be able to micro-manage the creation process. You can't be sure your logo will look exactly how you imagined it. In addition, you risk having your contractor let you down by calling in sick, backing out of the job, or simply breaking off communication.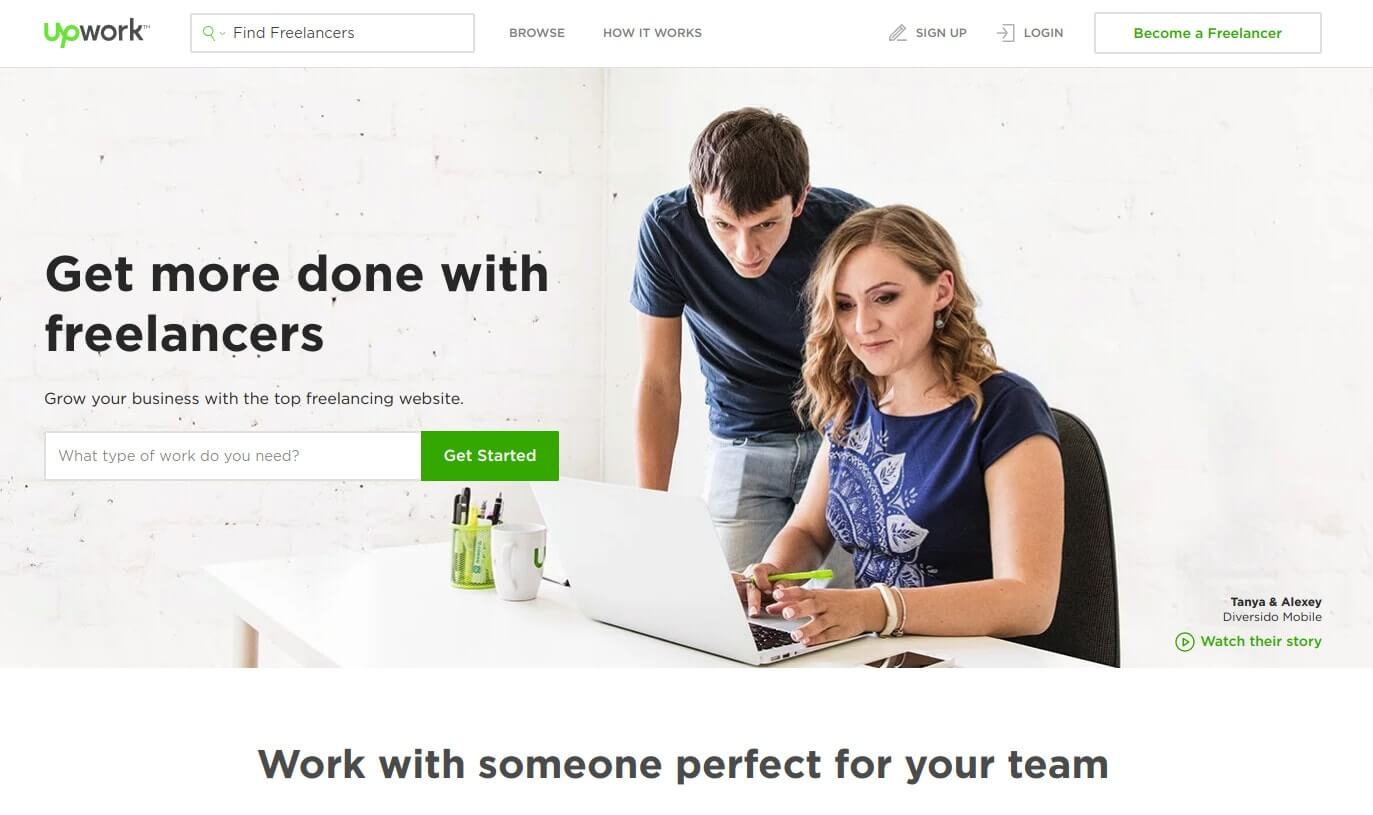 Commission a design studio

If you're not strapped for money, you may consider entrusting a design studio with your icon. While prices at small studios start at $1,000, established companies may charge up to $20,000-$50,000. Be patient. Delivery times vary from one week to two months. Unlike with a freelance designer, here you can be sure the studio will cater to all your needs and deliver the best result possible.

Crowdsourcing

A crowdsourcing budget varies from $100 to $200. Although this method implies no deadlines as such, you can get a finished logo in just two to four days. The internet offers a variety of crowdsourcing sites, such as DesignCrowd (from $240 for unique design) and 99designs ($99, though icons are not unique). Register an account, outline your requirements, and set a budget. You'll receive logos from designers around the world. You can select one or several options. If you don't like any of the provided logos, you'll still have to choose the best design and pay for it.

Online editor

With online editing programs, you can create a logo for about $20-$50. Depending on your skills, you'll need 30 minutes to three hours to craft your design. Online editors are Photoshop-like design programs used to create logos. While you can choose from a variety of icons, fonts, and colors, you can't edit your design once it's finished. The tricky part is that you still need basic design skills. On a brighter note, you won't have to make any advance payments. If you don't like your design, you can walk away without paying for it.

Use online logo maker ZenBusiness

With the ZenBusiness online logo maker, you can create a small icon (for websites and social media) absolutely for free. Larger designs in raster and vector start at $9.99 (no advance payments). Creating an icon will take just 20 minutes of your time. The best thing about this method is that you don't need design or Photoshop skills to create an effective, good-looking icon. All you need to do is enter your company name and select your industry. ZenBusiness will offer dozens of designs that fit your industry. You can tweak your selected design as much as you like. ZenBusiness will give you useful tips regarding your icon's size or color scheme. If you need time to think, you can save your design and get back to it later. Plus, you can use your logo to craft other elements of your brand identity with ZenBusiness.
4. How to create a company logo with ZenBusiness
When on the ZenBusiness website, click "Create Logo." ZenBusiness will guide you through a four-step logo-making process. Ready? Off you go!
Step 1.
Start by entering your company name or slogan into the upper field. Select your industry from the drop-down list below. Hit "Next."

Step 2.
ZenBusiness will offer you multiple options that align with your business name and industry. Pick any icon you like and click "Proceed." If you can't find an option to your liking, specify your request by entering a keyword into the "Search for icons" field. Browse more logos offered by ZenBusiness. Once you've found a worthy option, click "Next."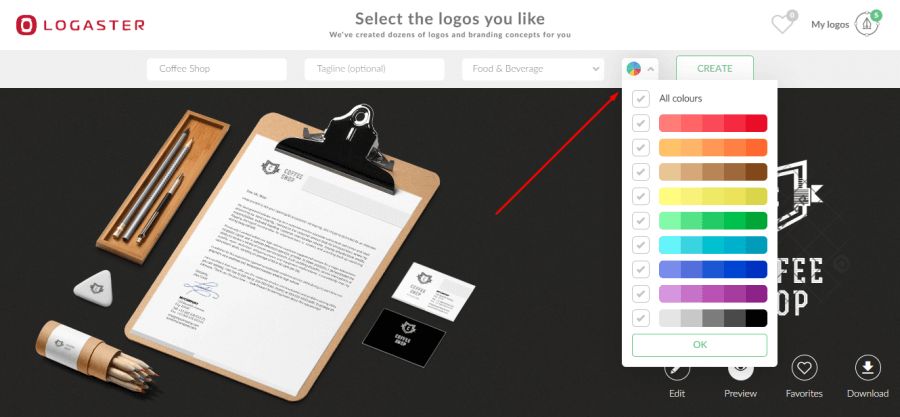 Step 3.
Your selected design is ready to download. However, if you're not happy with colors, arrangement, etc., click "Edit Logo" to customize your icon until it's perfect. Once you've finished editing, hit "Next."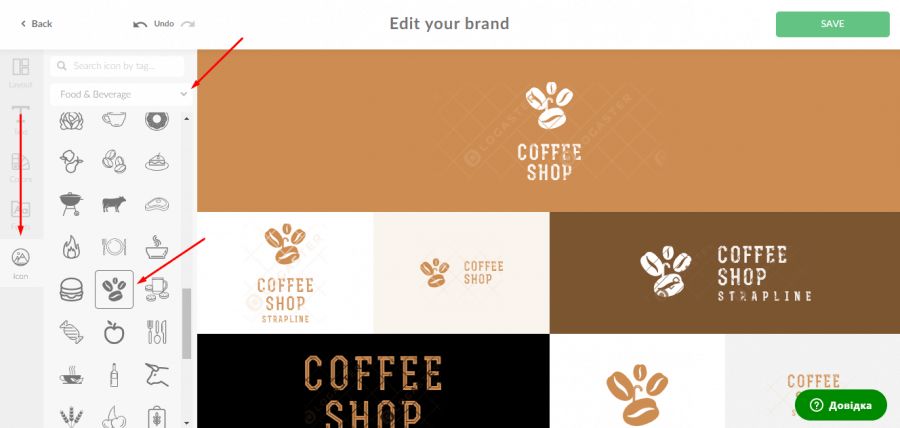 Step 4.
Now you can download your design. Have doubts? Take all the time you need and edit or download your logo later. Don't forget to create an account to save your design. On this page, you can see how your logo will look on your corporate stationery (letterheads, business cards, etc.).
Don't wait too long to create a neat logo for your business. Let us handle everything for you. With ZenBusiness, crafting a unique design is an enjoyable experience! We hope our tips will help you achieve the result you want.
Useful: How to create a Favicon?